Quinton Anderson Reynolds biography: Who is Burt Reynolds' son?
Quinton Anderson Reynolds is the only child of the late Hollywood acting legend Burton Reynolds and the gorgeous actress Loni Anderson. Like his parents, Quinton works in Hollywood, but he is not as famous as his parents, likely because he works behind the scenes. Here is everything we know about Burt's son.
One thing that differentiates Quinton from his parents is his desire to live his life without the glitz, glamour, and media scrutiny of Hollywood.
Profile summary
Name: Quinton Anderson Reynolds
Birthdate: August 31, 1988
Age: 32 years (as of 2021)
Nationality: American
Zodiac sign: Virgo
Occupation: Cameraman, film editor
Net worth: $1 million
Quinton Anderson Reynolds' background and early life
Quinton Anderson is the only child of the late Burt Reynolds. The late Reynolds was a film and TV director, producer, and acting legend. Quinton was born in the USA many years ago, and he grew up with his parents in Florida.
Burt is not Quinton's biological father; his parents adopted him when he just a newborn baby.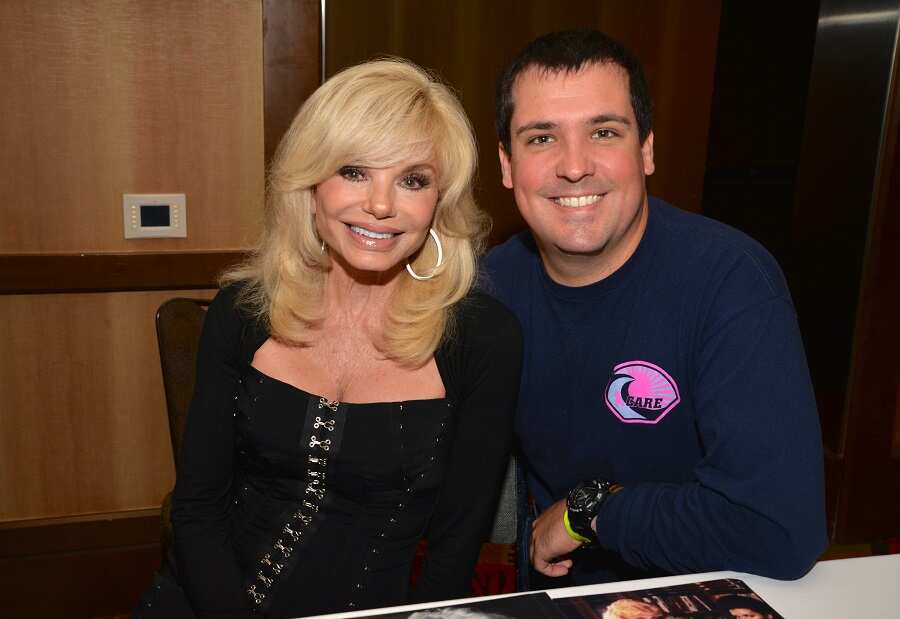 Who is Quinton Anderson Reynolds mother? Quinton's adoptive mother is famous multiple-Golden Globe-nominated actress Loni Anderson.
There is no information in the public space about his biological parents .
While his mother is alive and currently 75 years old, his father, Burt Reynolds, is late. He died on September 6, 2018, and the cause of his death was a heart attack. He was 82 years old at the time he died; he was born on February 11, 1936.
How old is Quinton Reynolds now?
Quinton's age as of 2021 is 32 years. He was born on August 31, 1988; he will become 33 years old in August 2021.
Quinton is the only child of the late actor; there are no other Burt Reynolds children. He, however, has a half-sister whose name is Deidre Hoffman from his mother's first marriage to Bruce Donald Hasselberg.
Educational background
He attended schools in California for his elementary and high school education. He had his university education at California State University, where he finished with a degree in Arts.
What does Quinton Anderson Reynolds do for a living?
Like his parents, Quinton Reynolds works in Hollywood, but behind the scenes. He has worked as a camera operator, a digital imaging technician, editor, video editor, post-production assistant, electrical department staff, etc.
He began working in Hollywood at least ten years ago.
He has worked on several films and television projects. His impressive filmography includes All I Want for Christmas (2013), Dear Secret Santa (2013), 3 Musketeers (2011), Almighty Thor (2011), 2012: Ice Age (2011), Ouija: Origin of Evil, and more. He has over 50 credits for his work behind the scenes.
Quinton Reynolds net worth
Anderson's net worth is guesstimated to be about $1 million. His father was worth $3 million at the time of his death, while his mother's net worth is estimated to be $12 million.
Why did Burt Reynolds leave his son out of will?
Many people were shocked by the news that Burt Reynolds son was purposefully left out of his dad's will. However, the late actor made such a decision when he was still alive because he had already created a trust fund for his son. The details of the trust have not been made public knowledge yet.
According to reports by Daily News, the late Hollywood legend stated in his last testament that he did not include his son in his last will and testament because he had made provisions for him in his Declaration of Trust when he was alive.
Many have speculated that leaving Quinton out of the will was a deliberate financial move by the late actor.
Also, according to reports, the late legendary actor signed his will in October 2011 and made his niece Nancy Lee Brown Hess the personal representative of his entire estate.
TMZ reported that the will document made it clear that the late actor had created a trust for his only child years ago and that he would continue to receive money from the trust.
Quinton's dating history
Burt Reynolds son has kept this aspect of his life tightly away from the media. He does not post pictures of his partners on social media or talk about them.
Body measurements
He is 5 feet 10 inches tall, and he weighs about 75kgs. His body measurements are 40-34-35, and he wears shoe size 9 (US).
Quinton Anderson Reynolds is the only child of his late famous father and the second child of his mother, Lori Anderson. His father called him his greatest achievement and left him a trust fund before he died.
READ ALSO: Leslie Easterbrook biography: Age, net worth, where is she now?
Legit.ng recently published the biography of legendary American actress and singer Leslie Easterbrook. Easterbrook has been working in Hollywood for many decades.
Even though Leslie Easterbrook's is now a septuagenarian, she continues to grace both big and small screens with her talents and acting prowess.
Source: Legit