KSI net worth: how rich is the British internet celebrity?
KSI is a YouTuber, a rapper, a comedian, actor, and boxer. He is also a member and co-founder of the British YouTube group called Sidemen. KSI net worth has risen steadily over the years since its initial success in 2008. He has had great successes in his career life. How does KSI make money?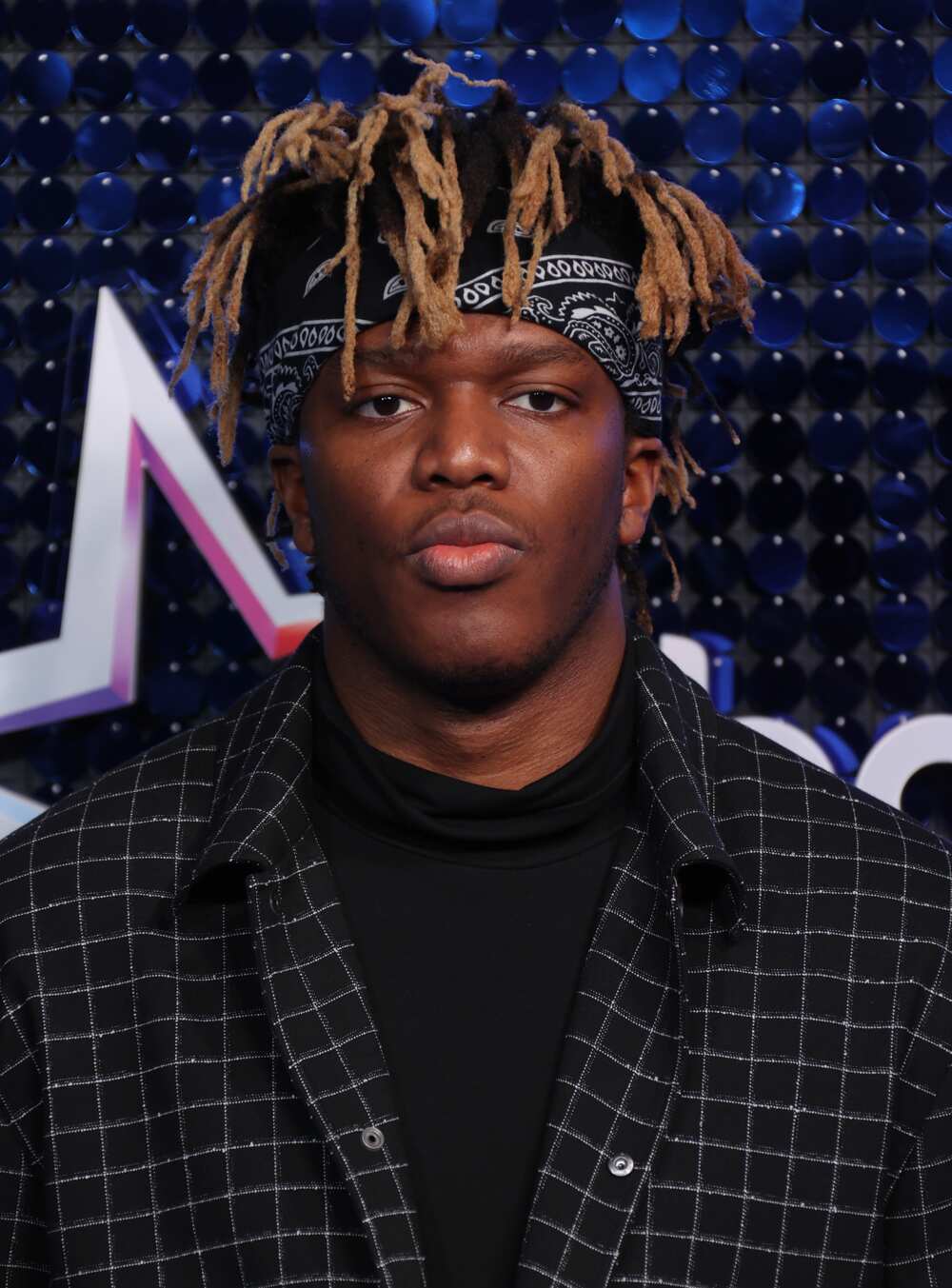 How much is KSI worth? He is one of the richest You tubers who has impressed the fans with unique content. He is one of the most popular people with over a million followers on his social media platforms.
Who is KSI?
KSI, whose real name is Olajide Olayinka Williams Olatunji, was born on 19th June 1993 in London, England, United Kingdom. He grew up in Watford, Hertfordshire with his younger brother Oladeji Daniel Olatunji.
His father is from Ibadan, Nigeria while his mother is from Islington, London. He has produced widely popular gaming and vlog content for his YouTube channel.
He registered his first account on YouTube under the name JideJunior in 2008 while in his early teens, before opening his current channel in 2009.
After earning steady monthly revenue from his uploads, he dropped out of sixth form college to pursue his YouTube career.
How did KSI get famous?
KSI was one of the first YouTube personalities to take advantage of the platform and see potential in the idea of turning it into a full-time career.
He first created his YouTube account in 2009, and though his content was very niche, as most of his uploads were related to sports video games, he gained 20K subscribers within a time span of two years.
After another year, the number of subscribers to his channel reached seven figures. By 2013, he had a total of three million followers who would religiously watch his videos, and by this time, he had expanded making vlog posts.
The YouTube account now sits at 21.5 million subscribers, and he is now in the top five highest-earning YouTubers of all time.
KSI net worth
The British You Tuber is undoubtedly one of the richest You Tubers in the world. His YouTube channels have an incredible number of subscribers.
As of the year 2020, KSI net worth is estimated to be $20 million.
How much money does KSI make from YouTube?
Every year since 2014, the gifted boxer has earned over $1 million, with that figure growing each year exponentially. Forbes estimated that the YouTuber net worth was $4.5 million by just 2015, and then $11 million by 2017.
It has been estimated that he earns over £250,000 per YouTube video from advertising alone, which is where most of his revenue comes from, and being an influencer he can make up to £75,000 per product endorsement on Instagram.
His music career
KSI had dabbled with music since early in his career, producing parody rap songs for his YouTube channel since 2011.
He released his debut single Lamborghini on 23rd March 2015. The song's music video has 110 million views.
After Lamborghini's success, which charted at number 30 on the UK singles chart, he was signed by Island records; he released four EPs with the label before parting ways with Island Records in 2017.
Since signed with American independent record label RBC records, he has released a studio album, dissimulation, and touring internationally to promote his music.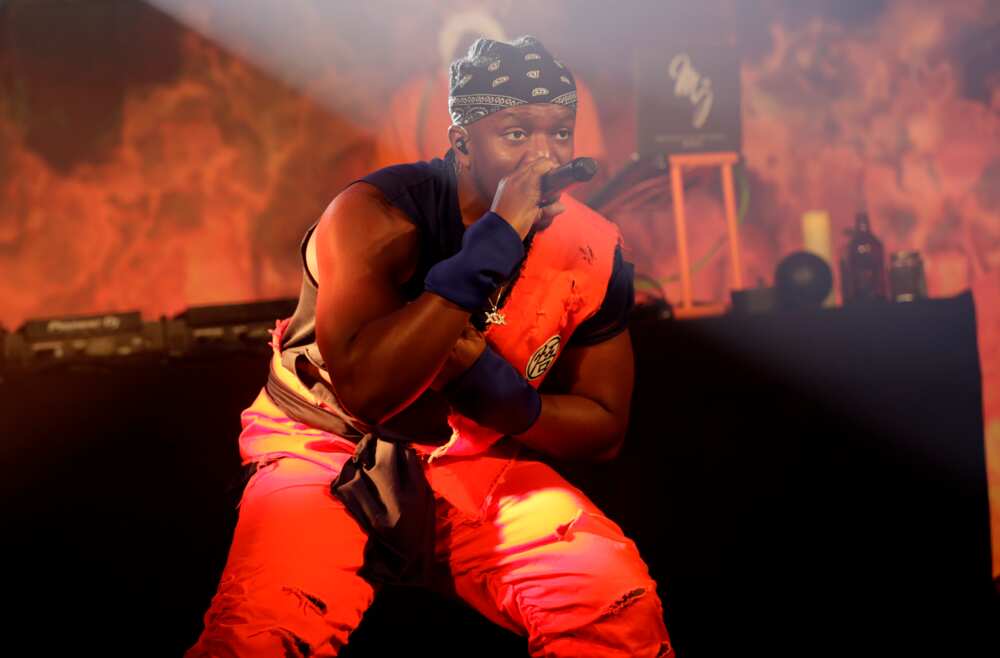 Some of his famous hits include:
2015: Lamborghini featuring P Money
2015: Keep Up featuring JME
2016: Goes Off featuring Mista Silva
2016: Friends with Benefits
2016: Jump Around featuring Waka Flocka Flame
2017: Creature
2018: Uncontrollable featuring Big Zuu
2019: Red Alert
2019: Down Like That featuring Rick Ross, Lil Baby, and S-X
2020: Wake Up Call featuring Trippie Redd
2020: Poppin featuring Lil Pump and Smokepurpp
2020: Houdini featuring Swarmz and Tion Wayne
2020: Really Love featuring Craig David and Digital Farm Animals
Acting career
He has also acted in several movies and television shows which include:
Films
2016: Laid in America
2018: KSI: Can't Lose
2019: KSI: Can't Lose – Extended Cut
Television shows
2013: The Gadget Show
2013: Friday Download
2016: Rise of the Superstar Vloggers
2017: Saturday Mash-Up!
2020: Top Gear
2020: Sport Relief
2020: The Playlist
2020: Mo Gilligan's All Star Happy Hour
2020: Celebrity Gogglebox
Writing career
2015: I Am a Belled
2015: I Am a Tool: How to Be a YouTube Kingpin and Dominate the Internet
2016: Sidemen: The Book
Boxing career
Apart from being a You Tuber, he is also a great fighter. Some of his boxing fights include:
KSI vs Joe Weller
KSI is one of the best boxers with various wins in his fights. He began his boxing career in February 2018, when he faced a fellow YouTuber Joe Weller.
Although he won the fight by technical knockout in the third round, he praised Weller's toughness and used the fight as a platform to challenge prominent American YouTuber Logan Paul to a boxing match.
KSI vs Logan Paul
In August 2018, the boxing match between Logan Paul and KSI resulted in a majority draw, with two judges scoring the fight even and the third giving a slight edge to KSI.
Though the fight was once again an amateur match, some commentators called it the largest event in YouTube history, and it was watched by over 2.25 million viewers live.
The fight generated up to $11 million from just pay-per-view revenue alone, more live gate revenue of over $3.5 million from ticket sales.
KSI vs Logan Paul 2
Unsatisfied with the outcome of their first fight results, KSI and Logan Paul arranged a rematch for November 2019, this time a professional fight without any protective headgear and with undercard matches.
Following six rounds of spirited fighting, he was declared the winner by split decision, with two judges scoring the fight for KSI and only one for Logan Paul.
According to Forbes, both KSI and Paul earned $900K each from the fight.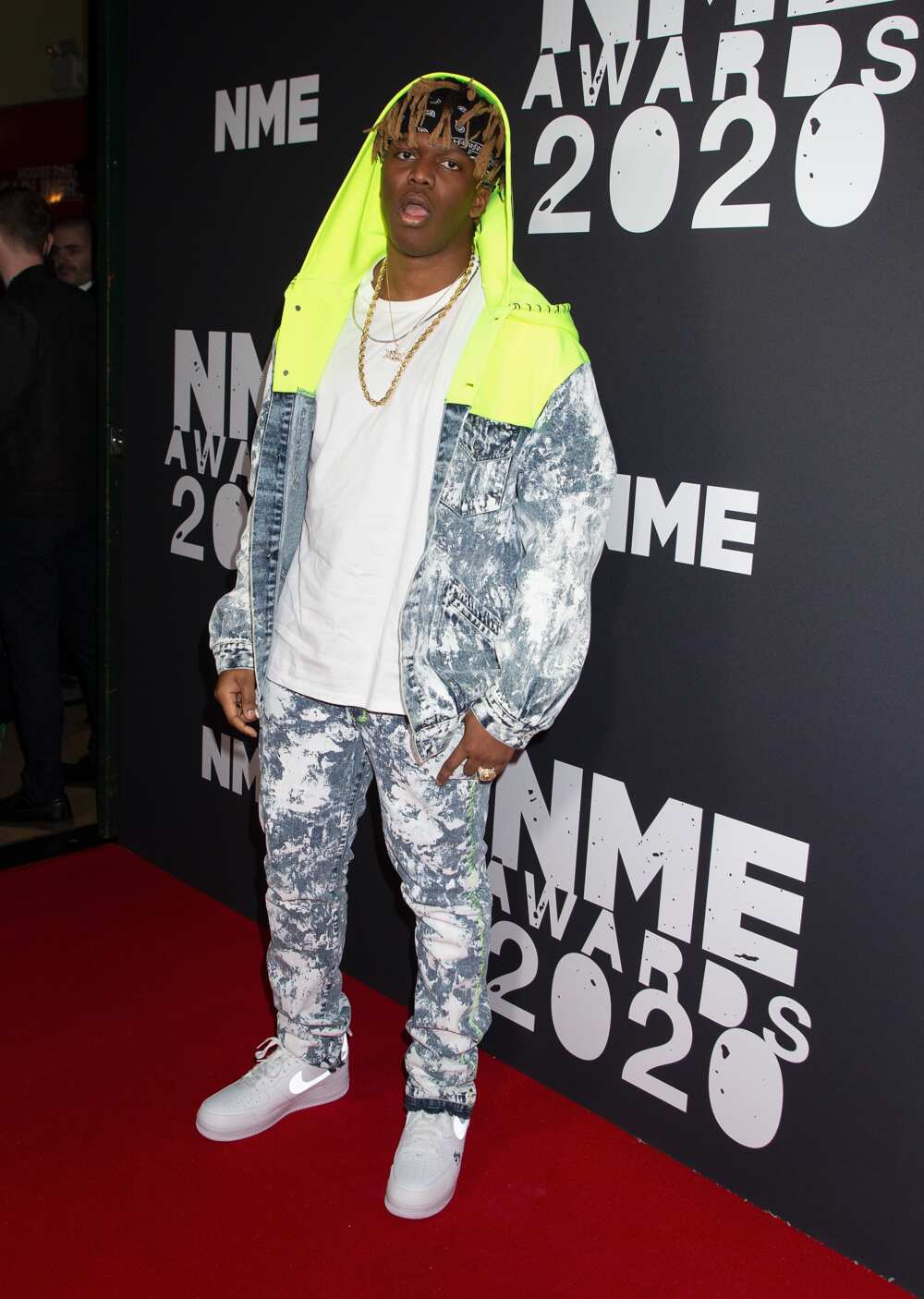 KSI house
KSI purchased a mansion on the outskirts of London in 2016.
Nicknamed it the Sidemen House, the YouTube personality lived in the luxurious home until 2019 and shared it with three of his fellow social media stars: Simon Minter, Zerkaa, and Vikkstar123.
The six-bedroom detached home reportedly cost $8.7 million and boasts plenty of VIP-worthy details.
The mansion is one of the largest and most luxurious properties in the exclusive estate of Keston Park. The property measures 15,000 square feet and sits on a south-facing plot of around one acre.
KSI car
Cars are quite a thing for KSI, and when it comes to his Lamborghini Aventador, he does not pull any punches.
His Lamborghini Aventador was custom wrapped by Yanamize in London and looks like something out of the Tron movie, wrapped in purple with neon orange stripes.
The car is thought to have cost him close to $400K, and the car comes with sat-nav, Bluetooth and USB connectivity, dual-zone climate control, automatic lights and wipers, bi-xenon headlights, and 20-inch alloy wheels wearing Pirelli P-Zero tires.
He also owns a silver Porsche Cayenne. A six-speed manual transmission is also offered, and newer versions of the car are thought to cost around £56,000.
KSI net worth keeps growing by millions each year. Today he remains one of YouTube's most prominent renaissance men. This is a testament to his popularity and the exceptional quality of his music across the globe.
READ ALSO: Logan Paul net worth: how much money does the YouTuber have?
Legit.ng recently posted an article about Logan Paul, who is a famous American Youtuber. Logan creates and uploads videos on his various channels for his subscribers, and by doing so, he makes a fair amount of money.
Logan is a boxer who has taken a match against other boxers like KSI and Floyd Mayweather Jr.
Source: Legit.ng