Logan Paul net worth: how much money does the YouTuber have?
In the 21st century, numerous people across the world have embraced content creation as their main source of livelihood. One such person is the American YouTuber Logan Paul. He creates and uploads videos on his various channels for his subscribers, and by doing so, he makes a fair amount of money. So, how much is Logan Paul net worth?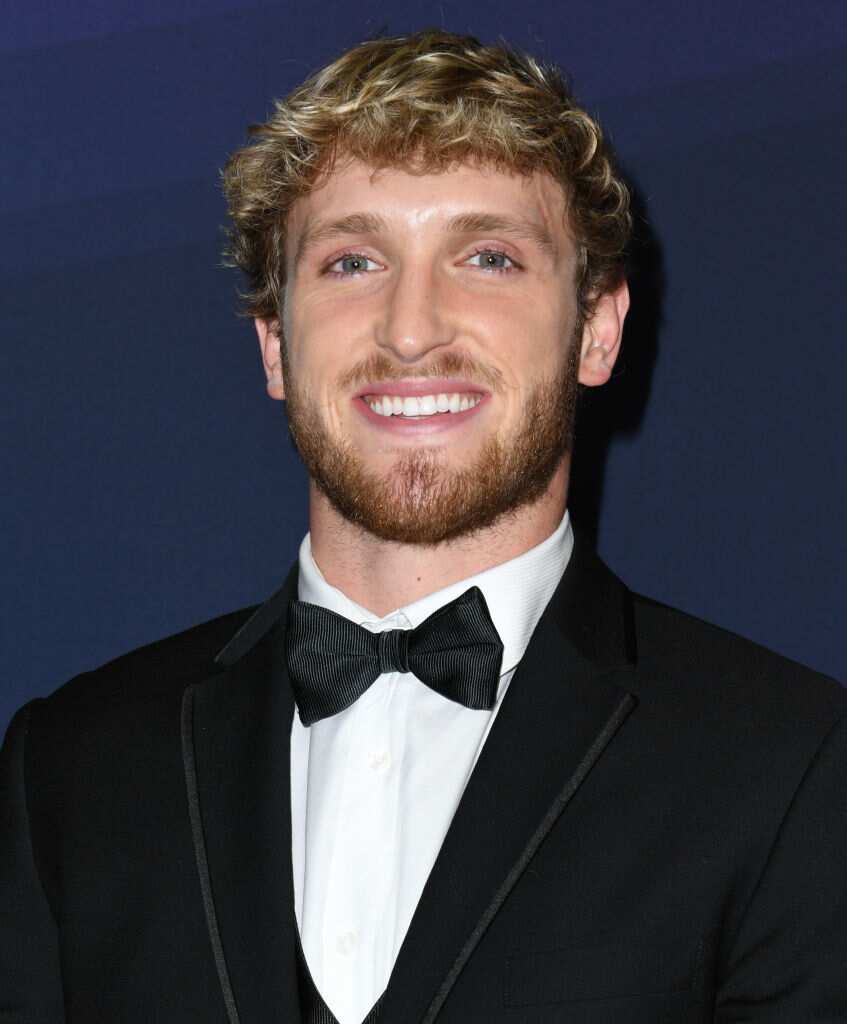 How much money does Logan Paul make? He is making a killing out of his career. A much in-depth look at some of his sources of income will help you understand how much he has and how he makes it.
Who is Logan Paul?
Logan Alexander Paul is a young American actor, social media influencer, YouTuber, boxer, and entrepreneur. He is one of the most followed celebrities on Instagram, and his YouTube channels have played a significant role in curating his career as a social media sensation.
He was born on April 1st, 1995, in Westlake, Ohio, in the United States and grew up under the care of his lovely parents. He has a younger brother called Jake, who is also a YouTube sensation.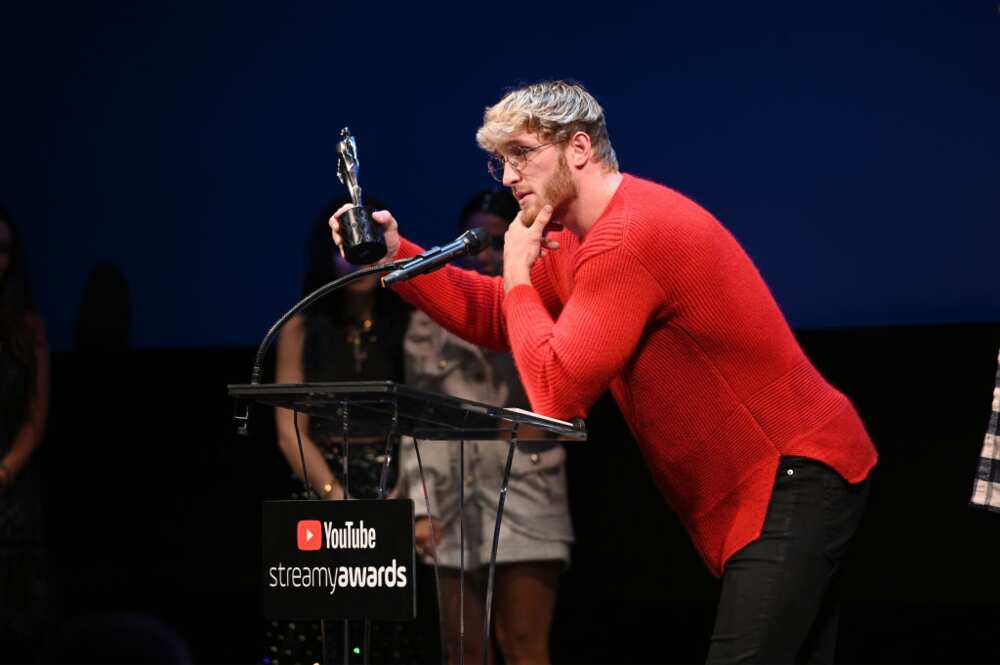 He got into content creation at the tender age of ten years. By 2014, his channel dubbed Zoosh had amassed a significant audience. He dropped out of Ohio University, where he was studying for a degree in Industrial Engineering, to commit to his passion fully.
How did Logan Paul get famous?
He rose to fame as a member of Vine, an internet video-sharing service. However, over time, he pursued other areas, and he is also an actor, boxer, and entrepreneur. As an actor, he has featured in the following movies;
The Thinning in 2016
Can't Take It Back in 2017
The Thinning: New World Order in 2018
Airplane Mode in 2019 Valley Girl in 2020
Logan Paul net worth
How much is Logan Paul worth? The American YouTuber is undoubtedly rich in his own rights. His YouTube channels (TheOfficialLoganPaul and Logan Paul) have an incredible number of subscribers.
He boasts of over 600+ video views across these channels. According to Celebrity Net Worth, Logan Paul's net worth is a staggering $19 million. He is one of the richest YouTubers in the world.
How did Logan Paul get rich?
Alexander Paul is a man who wears many hats. He has amassed this wealth value from multiple sources.
He is an entrepreneur, a content creator, and actor. His hard work and creativity have seen him accumulated a significant amount of wealth.
The YouTuber has become an envy of numerous people across the world because of his various source of income. He generates income from YouTube, online business, acting, and in boxing.
YouTube videos and ads
How much does Logan Paul make from YouTube? The American star is one of the highest-paid YouTubers in the world. Formerly a Vine star, he got to YouTube in 2013, making comedy-centric videos, featuring wild pranks and crazy challenges.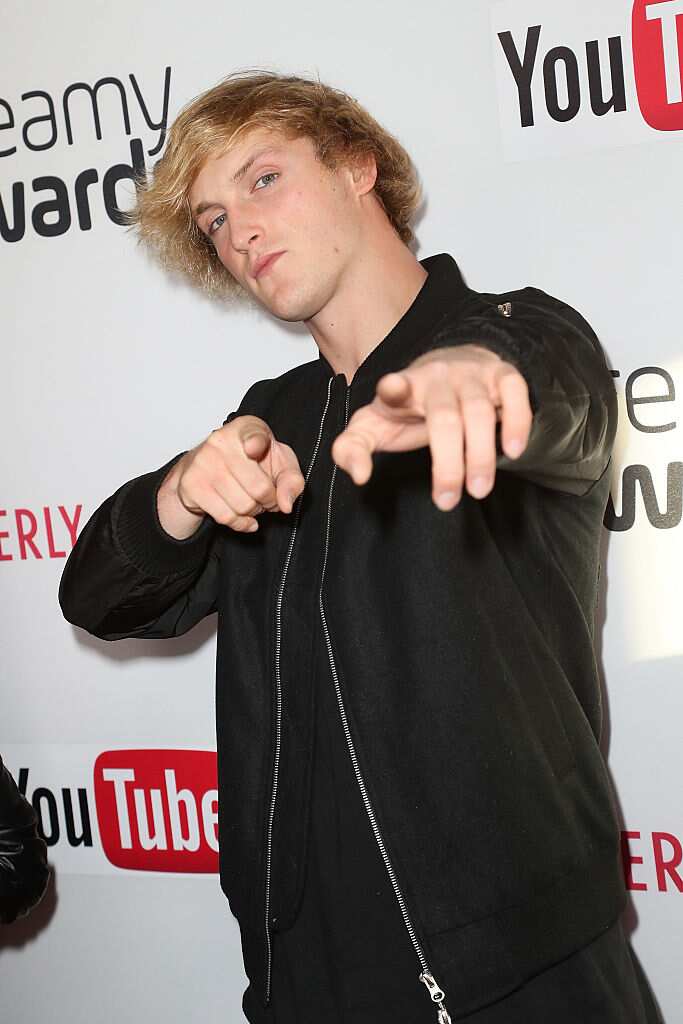 He makes money from YouTube ad revenue, video sponsors for videos and podcasts, and from streaming revenue from his podcasts and songs on Apple Music Store and Spotify.
In 2018, Forbes reported that he made $14.5 million through YouTube. He has four YouTube channels, all of which have impressive numbers of subscribers.
Logan Paul merch
His merch includes customised hoods, T-shirts, jackets, caps, jewellery, to mention a few. In 2019, he reported that he once sold $3 million of merchandise in one 3-day stretch. The merch is available online, and goods can be shipped to your location.
His acting career
The YouTuber is also a fantastic actor who has made numerous onscreen appearances on various shows and movies. It is not clear how much money he has made from this stream, but it is undoubtedly a significant source of money too.
Logan Paul vs KSI: How much did they make?
On February 3rd, 2018, the YouTuber was involved in a white-collar boxing match with Joe Weller, and as a result, YouTuber KSI challenged him to a boxing match. He welcomed the challenge.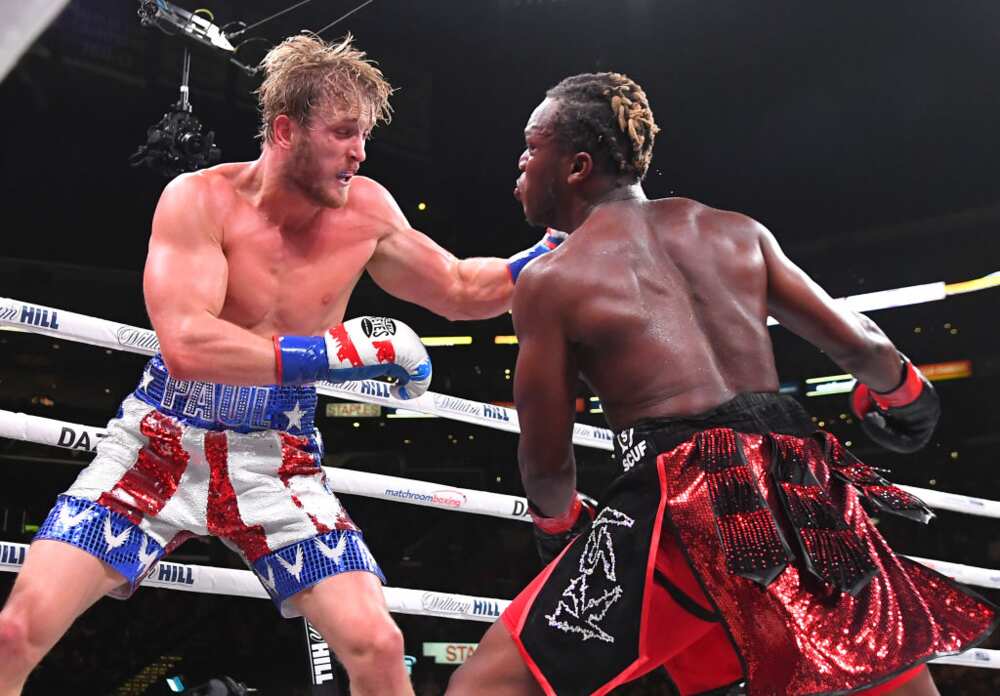 On 24th that month, it was declared that Logan and Jake would compete with KSI and his younger brother Deji in two white-collar matches. At the end of the match, two judges scored the fight at a majority draw of 57-57. However, a third judge scored the fight at 58-57 in favour of KSI.
The fight between him and KSI brought in about $11 million before various expenses, fees, and of course, KSI's share was taken out of the total.
Floyd Mayweather Jr. vs Logan Paul
On February 20th, 2021, the YouTuber is expected to face retired boxer Floyd Mayweather Jr. in what is expected to be a thrilling encounter. But that aside, the mind-boggling amount to be generated from the fight is astounding.
First, the match will be available on a pay-per-view basis, and the first 1 million purchases will cost $24.99, and once the threshold is reached, the cost will increase to $39.99.
On December 29th, 2020, the price will increase to $59.99, and on February 11th 2021, it will increase to $69.99. This fight will contribute significantly to the total net worth of both boxers.
How much money does Logan Paul make a year?
The American YouTuber makes a lot of money per year. In 2016, his annual revenue was $12.5 million, and in 2017, he made $12 million.
In 2018, he made $14.5 million, while in 2019, he made $10 million. This amount of income affords him a luxurious lifestyle, and he owns several expensive properties.
Who is richer Jake or Logan Paul?
Jake, Logan Paul's younger brother, is also a well-established YouTuber who has made a substantial income out of this venture. His net worth is a staggering $17 million against his brother's $19 million.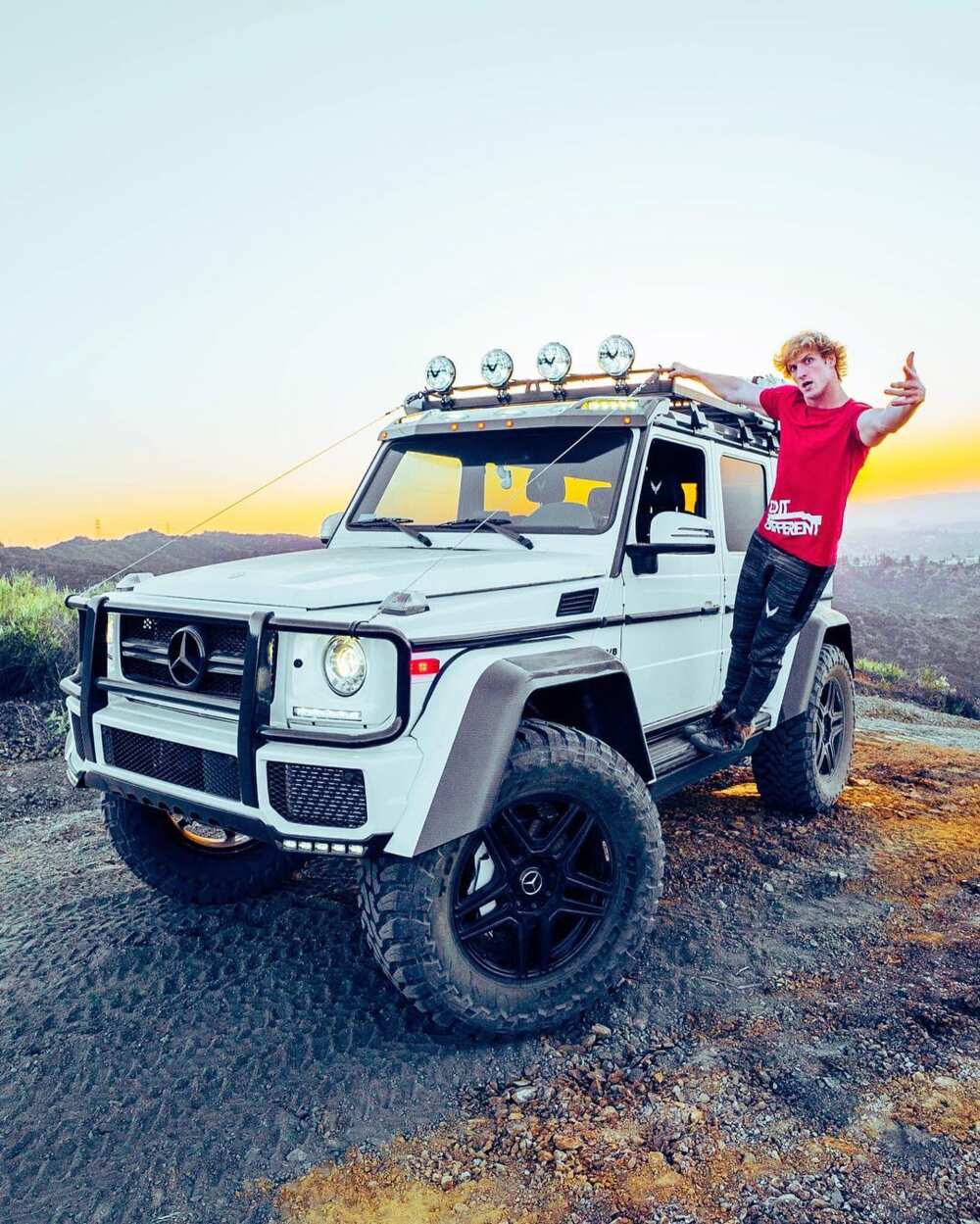 In 2018, Jake was Forbes' second-highest-earning YouTuber, with an estimated $21.5 million earnings. Logan Paul, on the other hand, came in at number ten with an estimated $14.5 million earnings.
Logan Paul's car collection
With his wealth, the YouTuber has managed to acquire some of the most valuable items on the market. He owns the following collection of cars:
Mercedes G Wagon 4x4 Squared
Dodge Challenger
The Maverick Bugatti Veyron
Cool Bus
Polaris Slingshot
Logan Pauls house
In October 2017, Logan splashed £4.8m on a 9,000 square foot home in the heart of Encino - his first home. The gated estate was designed and built by architect Robert Byrd in the 1970s, but developer Maxim Cherniavsky renovated it.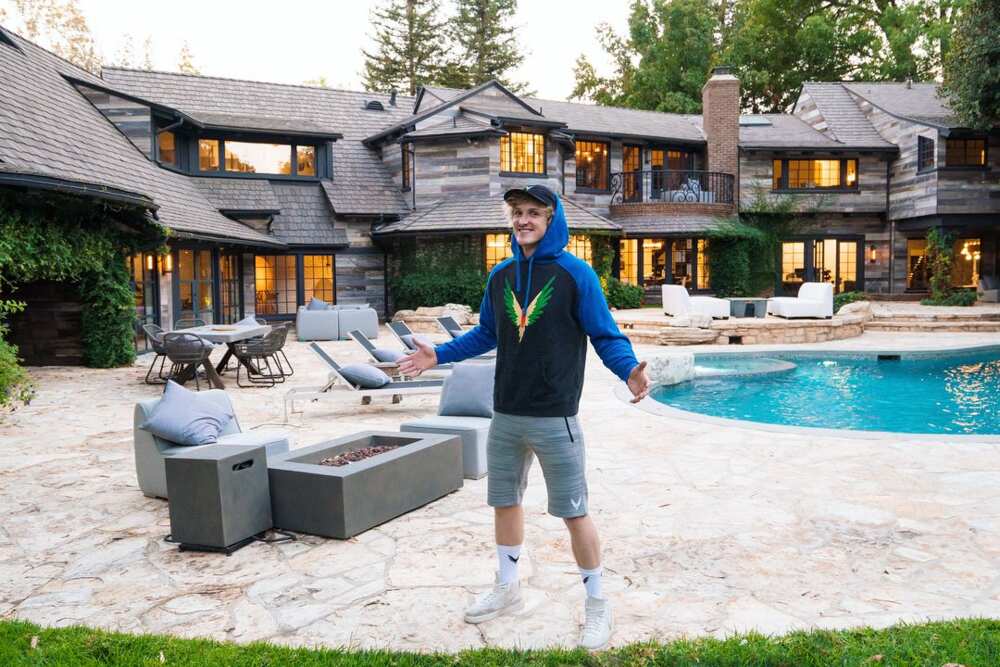 The two-storey, French country-style building has five bedrooms and seven bathrooms. It also has a garden that has a huge swimming pool, an outdoor kitchen, and a one-bed guest house. Its kitchen is covered in marble, with a cellar boasting a large wine rack built into the wall.
Ryan Stiles previously owned the house and Stan Winston, an Oscar-winning makeup and visual effects artist, once lived there.
Logan also bought a desert ranch that used to be owned by a drug lord called Timothy Leary in the 1960s. The property is surrounded by the San Jacinto Mountains in California and is spread across eighty acres. It has enough structures to house a small community.
Timothy stayed in the home with his 'Hippie Mafia' friends, and it is was in this ranch that it's believed he manufactured Lysergic acid diethylamide. The YouTuber paid around £800,000 for the ranch.
The main house has two bedrooms, an expansive living room, as well as a freestanding fireplace. In the master bedroom, you will find wood beams and another custom fireplace. It also features a barn, two-car garage and two solar panel systems for power.
What are his social media contacts?
Asides from the above YouTube channels, the American star is also active on other social media platforms. He equally enjoys an incredible following on these platforms.
Logan Paul net worth is proof of how the internet has become a money-minting machine nowadays. The YouTuber has made money from creating and uploading content on his various channels. He is indeed a voice to reckon with among young people around the world.
Source: Legit.ng