Tiger Woods net worth: how rich is the professional golfer?
Tiger Woods is basically the Cristiano Ronaldo of the golf world. Despite all the controversies he has faced over the years, Tiger Woods net worth, including his sizeable bankroll and strategic investments, can set him up for life once he chooses to retire from the sports world.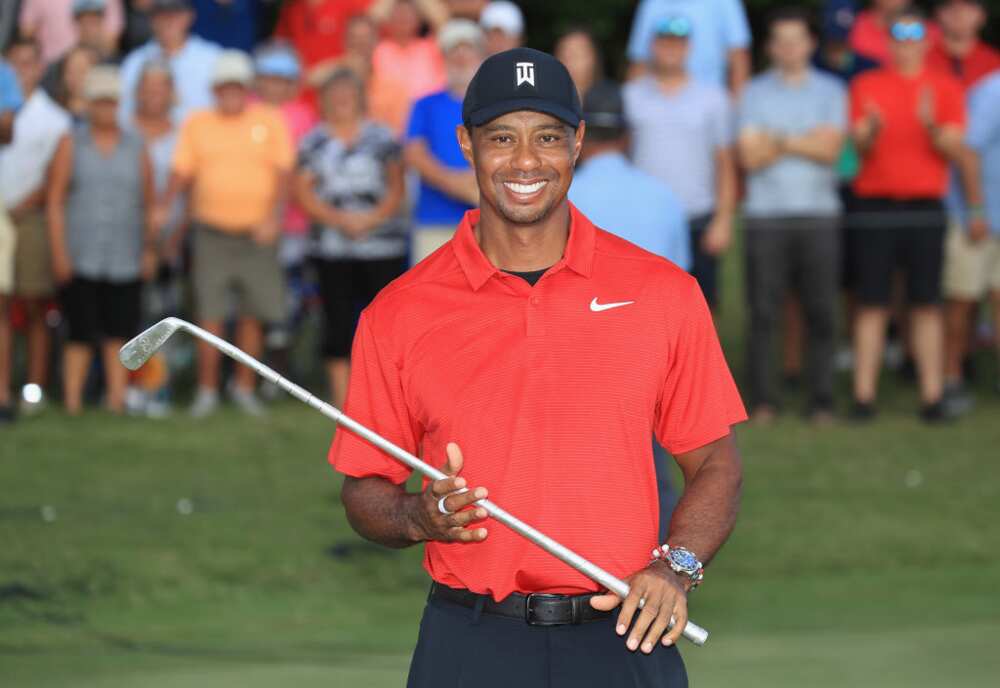 In 2009, he was the centre of a dramatic infidelity scandal that shocked the sports world. Although he lost over $100 million in the divorce, his net worth was barely dented.
During that time, Woods was worth $600 million. Therefore, losing $100 million may have been a huge setback, but he still had enough money to retain the highest-paid athlete position. Business Insider reported Woods lost millions, approximately $22 million in endorsements, on top of the divorce settlement.
His partnership with Nike became his lifeline as all other endorsements and partnerships disappeared. The events devastated his finances but did not leave him hopeless. This is apparent from his rise since then. So, what is Tiger Woods net worth in 2020? Let us find out.
What's Tiger Woods net worth?
Being one of the most iconic golfers globally, you must be wondering how much is Tiger Woods worth. Tiger Woods net worth 2020 is estimated to be $800 million.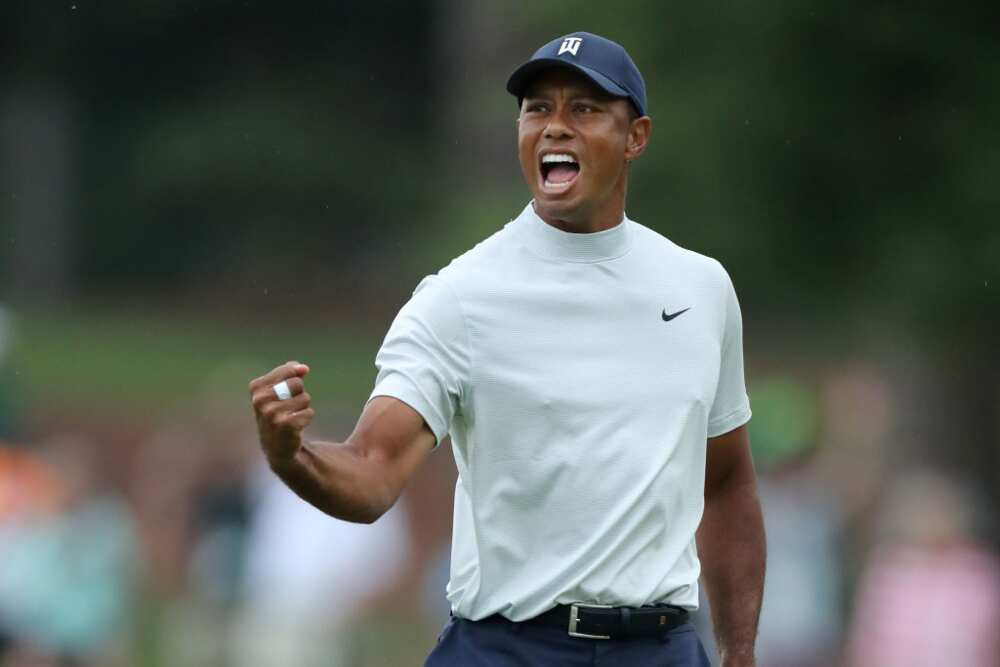 The golfer has been able to build an unprecedented competitive career since 1996. With 82 PGA Tour victories, Woods is tied with Sam Snead for the most wins in the competition's history. He also managed to jump into the No. 1 ranking just one year after turning pro back in June 1997. He has boasted over $125 million as prize money alone in his career.
His achievements on the course include 106 world-wide wins and 15 majors, while his success has been mirrored off the course into his business ventures.
He serves as founder and CEO of TGR, a multi-brand enterprise comprised of his various companies and philanthropic endeavours, including TQR design; the golf course design company, TQR foundation; a charitable foundation, TQR live; an event production company, and The Woods Jupiter; an upscale sports restaurant.
He is certainly one of the most respected and well-known athletes in the world. This comes with a lot of prize stickers being put on his head. In fact, his reputation is so distinguished that he has been paid millions to show his face in tournaments.
Celebrity appearances in golf tournaments usually cost around $100,000 for low-level athletes, whilst it could go to over $1 million for A-list athletes like Tiger. At one point, he was honoured with the opportunity to hit balls from Europe into Asia from Turkey, at the Bosphorus Bridge.
According to Forbes, the golfer is ranked at No. 26 on the Celebrity 100 2020 list, No. 8 on The World Highest-Paid athletes 2020 list, and No. 26 on America Richest Entrepreneurs Under 40 2015 list. For the latter, he got dropped off the list in 2016.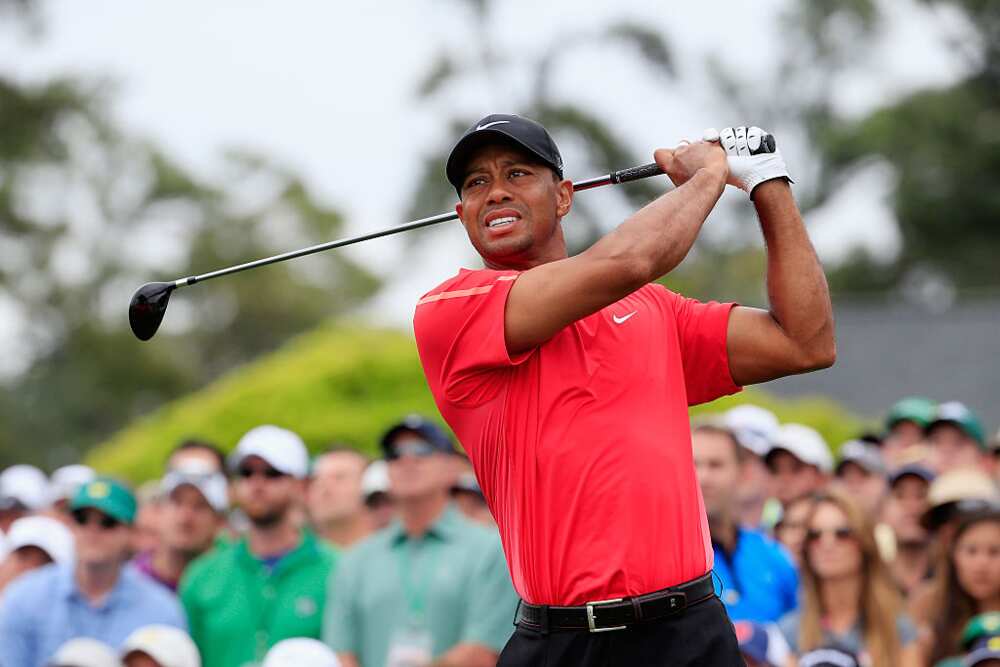 Additionally, his earnings from his salary, winnings, and endorsements all add up to a total of at least $62.3 million.
Fun fact, back in 2009, Forbes declared that Tiger was the first athlete in the world to earn over a billion dollars in his career.
He has managed to stay humble and selfless amidst his immense success. Back in 2007, he bought his beloved mother two plots of land in Jupiter, Florida, costing him around $2.4 million.
If you thought the golfer owning a $41 million house was an ultimate symbol of wealth, then you have not seen everything he has, or at least had. He owned an entire island called Stora Rullingen, a stunning, slender piece of land that sits in Lake Mollerin, 60 miles west of Stockholm, Sweden.
As if that was not enough, the island featured an incredible villa, hunting lodge, guest quarters, horse stables, a dock for boats, a runway for small planes, and most impressive of all, an 11th century Viking stronghold.
Tiger also owned a private island in Sweden. In 2015, the 62-acre island was listed for sale for $7.1 million and also came with two small islands and a water area for hunting and fishing.
Tiger Woods house
He owns a mansion in Florida that is estimated to be worth $41 million. The gorgeous mansion was completed in 2010, shortly after he got divorced from his ex-wife, Elin Nordegren.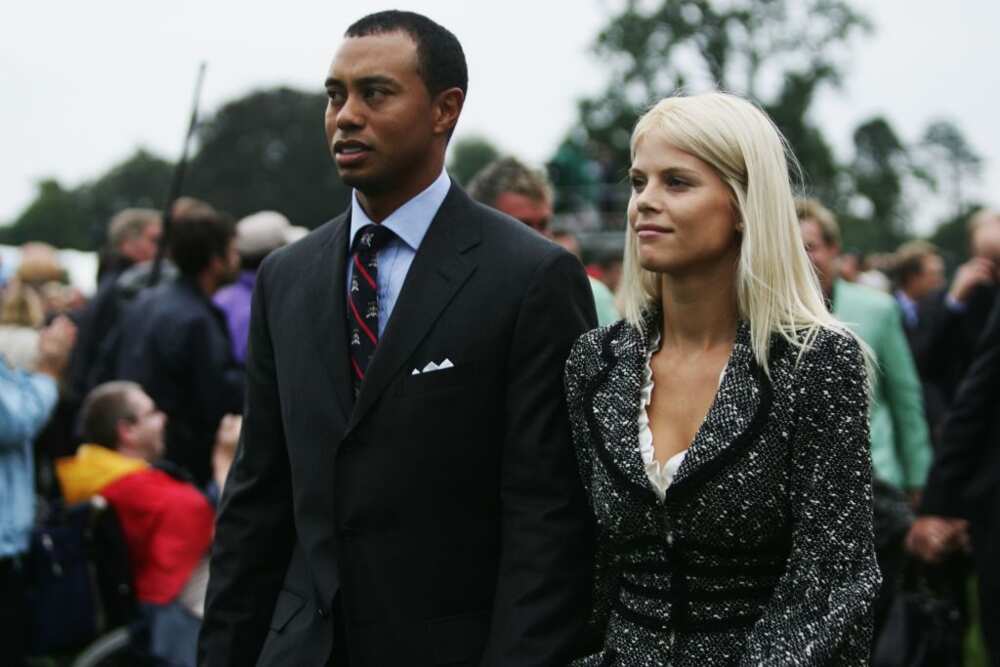 The whole mansion consists of a 6,400 sq/ft multi-purpose building and a 3,300 sq/ft living quarters.
Interestingly, the two buildings are connected by a glass-covered walkway. However, the buildings share a private cinema, a basement games room, and most interestingly, his own personal oxygen therapy room.
Other features of the property include a 100ft swimming pool, a tennis court, a running track, and an outdoor basketball court.
Tiger Woods cars
He has been spotted in many vehicles, some of which he receives to run sponsorships and deals, while others are his personal purchases. Here are just a few of them.
His own note-worthy collection includes a Buick Enclave 2008, which was later auctioned at a bidding price of $100,000, despite the vehicle costing only $35,000.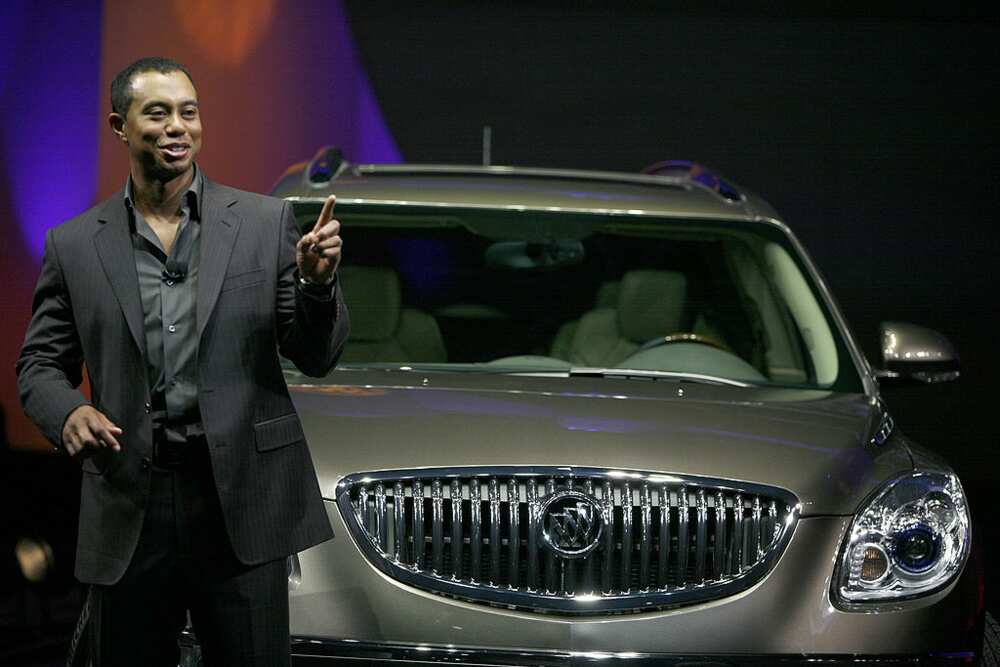 He also owned a 2009 Cadillac Escalade, which made the big news when he crashed it into a fire hydrant in his neighborhood, starting the entire 2009 scandal.
The golfer is also rumored to have a Lamborghini Murcielago despite never driving it. The luxury vehicle costs around $140,000 but can cost as much as $760,000 depending on the model and customization level.
He was once arrested for a DUI while driving his Mercedes S65, which was later impounded. The Mercedes S65 is estimated to cost around $235,000 with a 621 horsepower and a V12 bi-turbo engine. In other words, it is a big specs machine.
Today, he mostly drives his Porshe Carrera GT, or a Hyundai Genesis which costs around $60,000.
Tiger Woods yachts
He has invested in yachts over the years, with his favourite and most known one being Privacy. Yes! The yacht is named Privacy.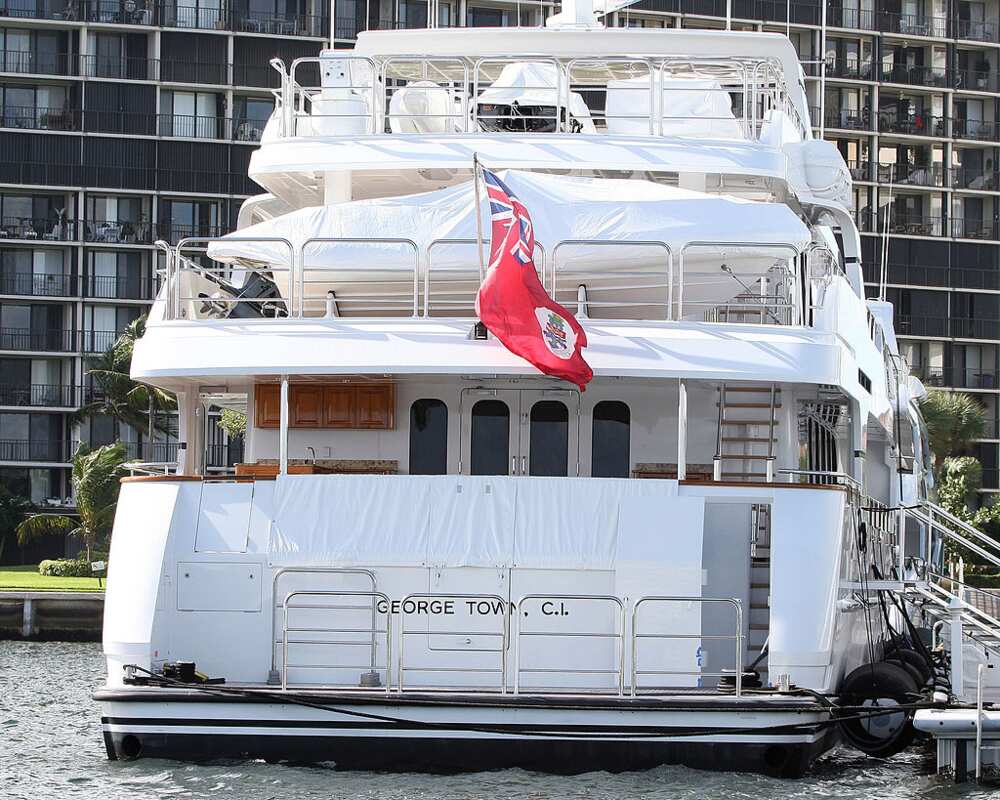 This $20 million yacht was a wedding present to his ex-wife back in 2004. It takes over $2 million a year to maintain this hyped beast.
At 155 feet long, this is less of a boat and more of a floating house. The yacht boasts an impressive 4,000-mile range thanks to the 12,000-gallon fuel tank.
For a more relaxed feel, Tiger chose to have another yacht dubbed Suffice, which is a 61-foot yacht that cost $3 million.
Who is currently the highest paid golfer?
It comes as no surprise that Tiger Woods is the highest paid golfer of all time. He is ranked number one on the All-Time Money Leaders List with an earning of $120,851,706. He is followed by Phil Mickelson, who earns $92,169,822.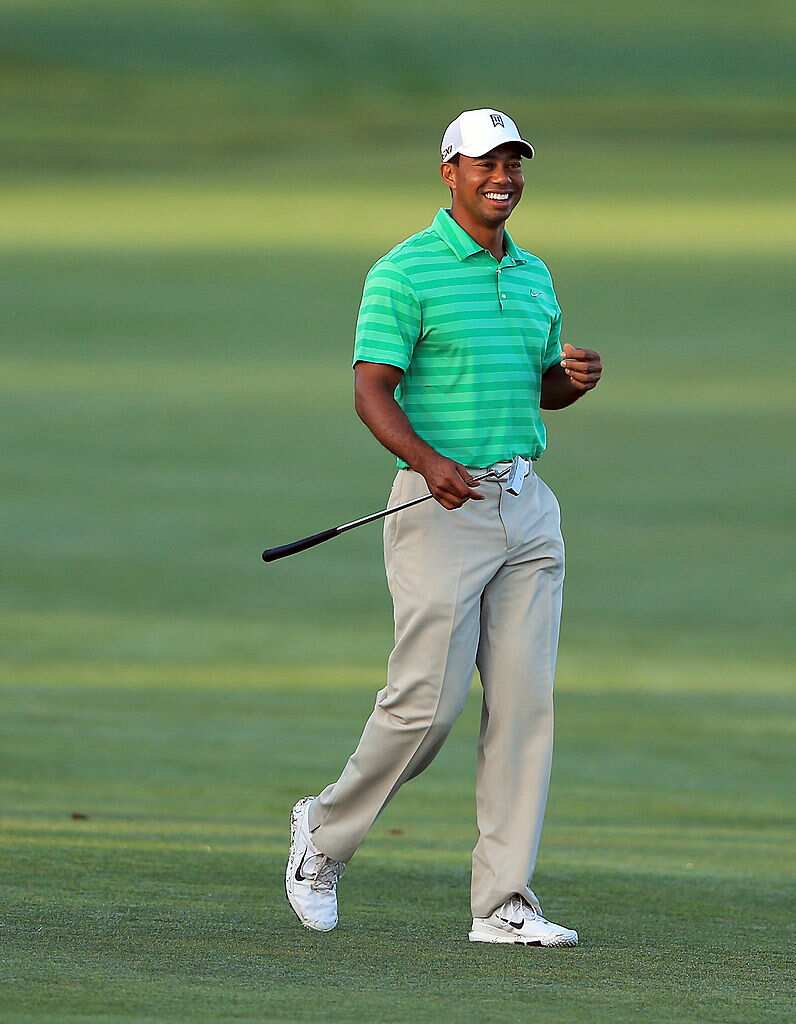 Richest golfers in the world
You may now be wondering if Woods is the wealthiest golfer in the world. And if he is not, who is the richest golfer in the world?
Without a doubt, Tiger is obviously the richest golfer in the world. However, having a net worth that is $300 million more than the second person in the same field is very impressive. Greg Norman, famously known as Greg White shark, is the second richest golfer in the world with an estimated net worth of $500 million.
According to The Street, he is at the top of the earning leaderboard with his earnings in 2019 only being an estimated $45.15 million, $3.158 million on the PGA Tour, and a whopping $42 million in endorsement money for major brands such Bridgestone, Nike, and Monster Energy.
I think it is fair to say that he has more power as an endorser than he does as a player. Regardless of where he gets his huge bucks, he is still an iconic golf player.
Phil Mickelson, one of the most successful golfers of recent times, is ranked in the third position with an estimated $400 million net worth.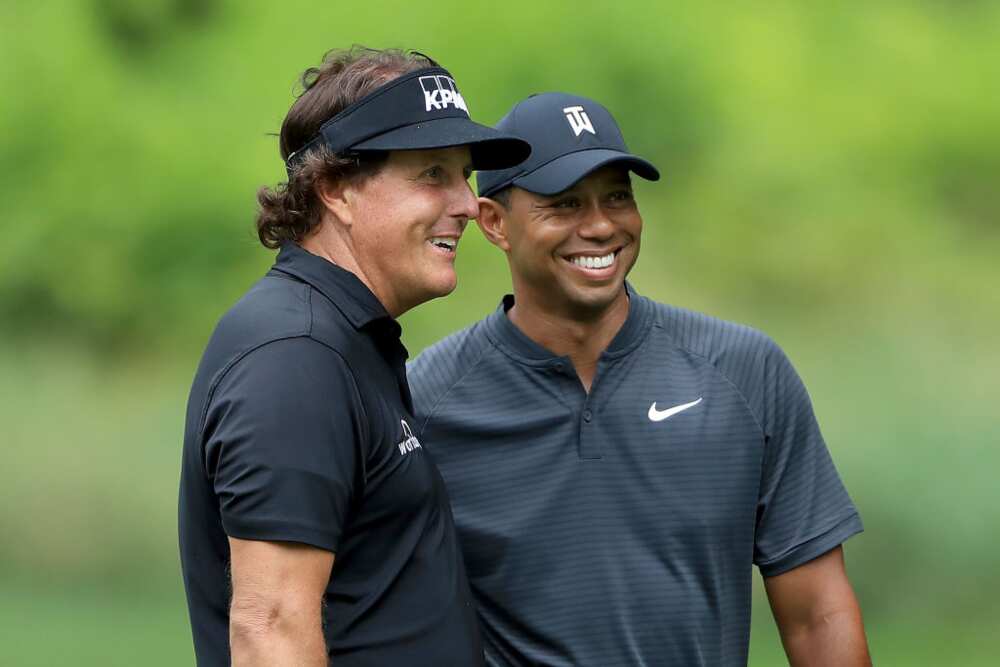 Jack Nicklaus, who has won 18 majors, breaking the world's record, lands at number four with an estimated net worth of $370 million.
Tiger Woods net worth leaves most of us in awe. His success story is one of ups and downs and lots of drama. Despite his scandalous past, he has managed to become an icon who will forever be remembered as one of the greatest golfers who ever lived.
READ ALSO: Cash Nasty biography: age, height, real name, girlfriend, career
Legit.ng recently reported about the biography of Cash Nasty, an American YouTuber and social media personality best known for his quirky personality and his ability to make his viewers laugh using the humorous vlogs he uploads on his YouTube channel.
Cash Nasty continues to grow his following using his crazy humorous vlogs and gaming videos. He does his best and really enjoys performing jokes and making people laugh. His talents are undoubted.
Source: Legit.ng