Kelly Osbourne bio: age, net worth, weight loss, is she gay?
Actress, singer and fashion designer Kelly Osbourne is the daughter of heavy-metal musician Ozzy Osbourne. Her claim to fame is appearing on her family's reality TV show, The Osbournes, which aired from 2002 to 2005. Outside of The Osbournes, she has appeared on several TV programs. She has also done a fair amount of stage and film work.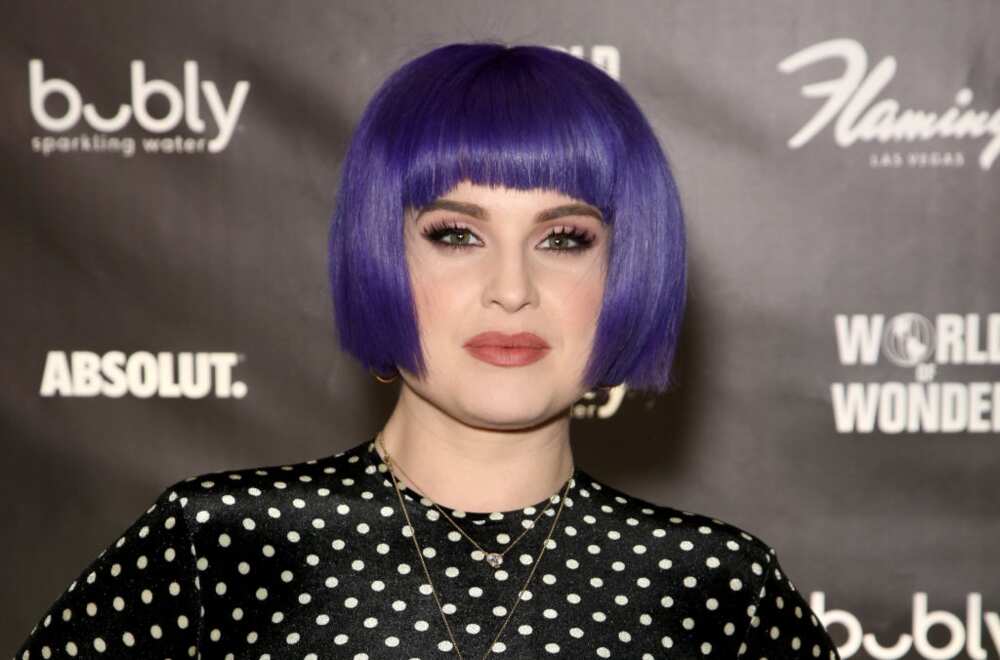 Following The Osbournes, she went on to become a TV personality and actress. Between the years 2002 and 2005, she released two records with relative success, and she also launched several fashion lines over the years, which has cemented her reputation as a style guru.
Profile summary
Birth name: Kelly Michelle Lee Osbourne
Date of birth: October 27, 1984
Birthplace: Westminster, London, England, United Kingdom
Kelly Osbourne age: 36 years old (as of 2020)
Height: 5' 2" (1.57 m)
Trademark: Her frequently dyed hair
Zodiac sign: Scorpio
How old is Kelly Osbourne?
She was born in London, England on October 27, 1984. This means that she is 36 years old (as of 2020).
Family
She is the second of the three Osbourne kids born to heavy-metal singer Ozzy and his wife, Sharon.
She has an elder sister, Aimee, and a younger brother, Jack. From Ozzy's first marriage, she also has two half-siblings: Jessica Hobbs and Louis John.
She has an unofficially "adopted" brother, Robert Marcato, whom Sharon and Ozzy took in after Marcato's mother died.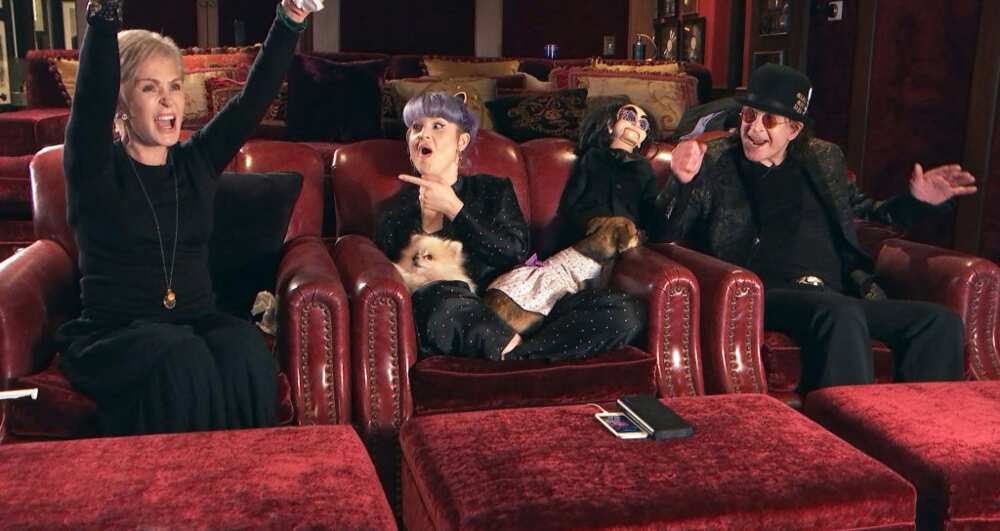 Her early life was scarred by her father's swings between sobriety and addiction. In her youth, Kelly, along with her older sister, Aimee, and younger brother, Jack, often witnessed her parents fighting.
Worried that his children might one day face the same addiction issues that he faced, Ozzy sat his children down when Kelly was just 8 years old, and warned them, "One of you, if not all of you, will have 'the gene.'"
Education
She attended private schools in England, including the girls school Pipers Corner school.
Career
She came to fame in the early 2000s with the MTV reality show about her family, The Osbournes. She has since then parlayed the program's success into a career that has put her in the recording studio, ignited a fashion design career, and created additional television opportunities.
Following her fame from the MTV show, she began to earn notice from fashion commentators, mainly for her varied and trendy style. So, in 2004, she launched her own fashion line, Stiletto Killers, which was shut down in 2006.
Following in the footsteps of her father, she launched her debut solo album Shut Up in 2002, which received mixed critical reviews. The album reached #1 on the US Heatseekers chart and #31 in the UK.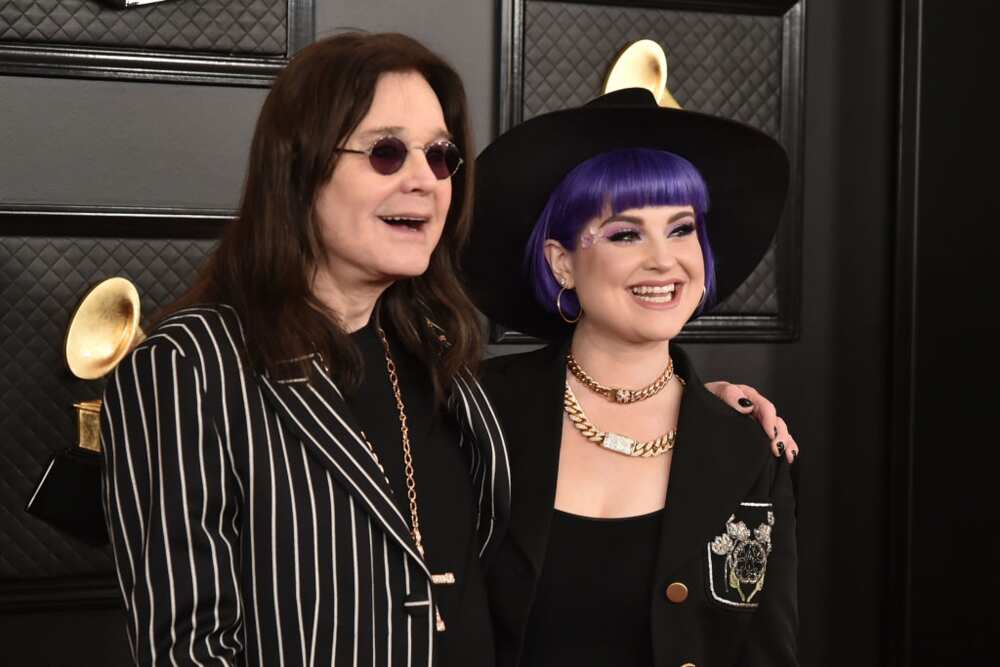 In September 2003, a new record label re-released her Shut Up album as Changes, which included new cover art, live material and the cover track, a remake of the Black Sabbath ballad that featured a duet with her father, Ozzy.
Shut Up's follow-up, titled Sleeping in the Nothing, was released in June 2005. The album hit #2 on both the US Heatseekers and US Electronic charts.
Popular Kelly Osbourne songs include Papa Don't Preach, Shut Up, Changes, and One Word. She has won three Teen Choice Awards (winning one for TV: Choice Breakout Star, Female and another for Choice TV Reality/Variety Star – Female).
She has, among others, hosted Project Catwalk, Fashion Police, Miss USA 2011, and Miss USA 2012. She has also served as a guest judge on shows like RuPaul's Drag U, America's Next Top Model, and RuPaul's Drag Race. She was also a judge on both Australia's Got Talent and Project Runway Junior.
She has also appeared on Dancing with the Stars, in which she and her professional dance partner Louis van Amstel took third place. She was the voice of Hildy Gloom in the Disney XD animated series The 7D.
Ozzy Osbourne daughter published her memoir, Fierce, in 2009.
How much is Kelly Osbourne worth?
Celebrity Net Worth reports that Kelly Osbourne net worth is $15 million.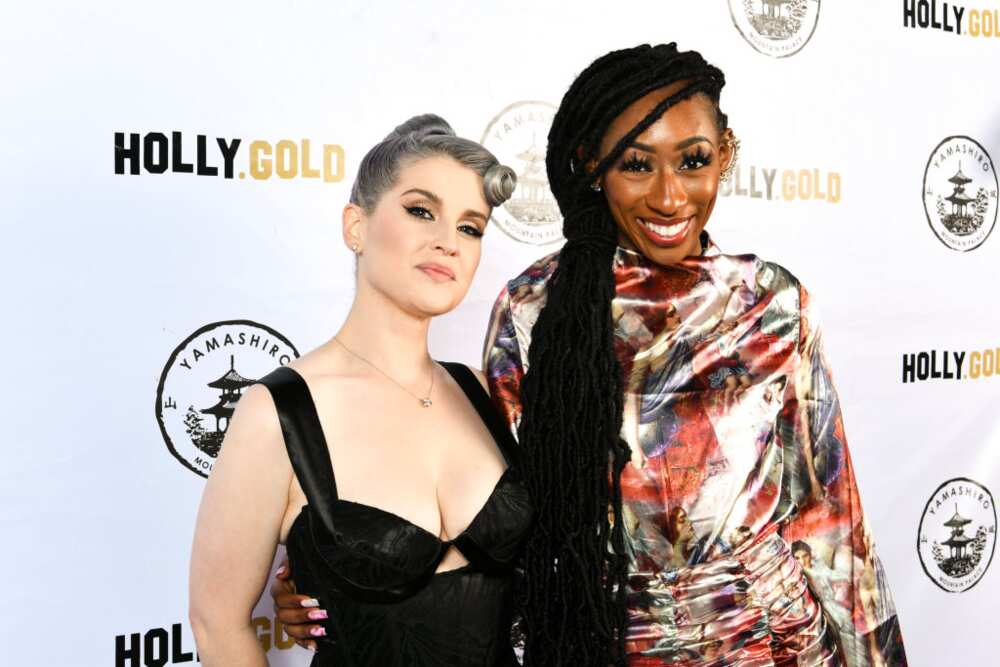 Kelly Osbourne boyfriend
The celebrity, on August 20th, revealed that she's "dating someone". "It's someone who has been in my life for like 20 years," she revealed on the Hollywood Raw with Dax Holt and Adam Glyn podcast.
"I'm just really happy with what it is," she explained after noting there's "no title" on the relationship.
"Someone that I used to date and now we are hanging out again. I don't even know how to explain it. What it is, is perfect. I full-blown love him. That's all I'm saying."
However, more recent reports indicate that she might de dating TikTok star Griffin Johnson, who used to date TikTok star Dixie D'Amelio.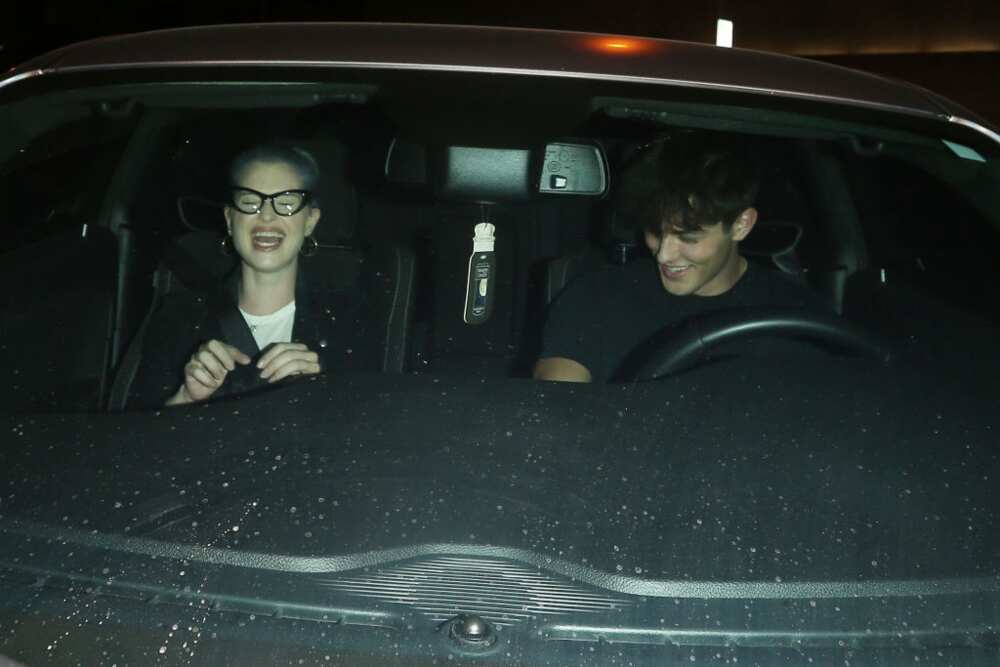 Is Kelly Osbourne gay?
In 2017, the celeb disclosed that she is definitely not straight. She said,
"Everybody's gay...It is a strictly human thing. You can't put a gender on love. … Sexuality is a word I try not to even define the way the world defines it. It's the person who you are sexually attracted to."
She revealed that her approach to sexuality is "never say never." She continued,
"I've never been in a relationship with a woman, but I don't know that it's not a possibility….I was disappointed that I wasn't gay."
She continued,
"I'm open to loving anybody... It's about the person. I don't think it's about the sexuality at all."
She attributes her openness regarding her views on sexual orientation to her parents, Sharon and Ozzy, noting,
"It's equally my mom and my dad. I mean, my mom was calling up (a drag club) in San Francisco; I was, like, 11 or 12 and being snuck into a drag bar,"
After Kelly discovered that her mother would also be open to relationships with women,
"I told her, 'Would you be the butch one? Come on, tell me, which one would you be?' I'm always like, 'Mom, which one would you be?' And she's like, 'Oh, shut up, Kelly!'"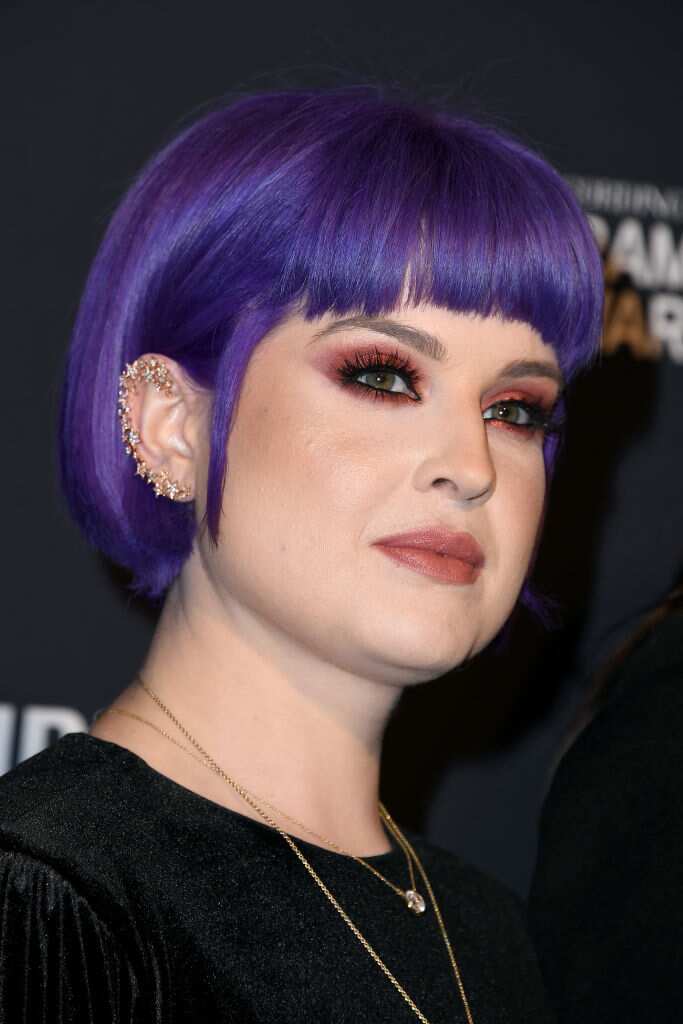 Is Kelly Osbourne racist?
Kelly ignited a racism row in 2015 by suggesting that no one would clean toilets if the Latino community didn't.
The TV personality made the controversial comments during an episode of The View on Tuesday (04.08.15), prompting stunned silence in the studio and outrage within the Latino community.
In a discussion about Donald Trump's poll numbers among the demographic, Kelly asked:
"If you kick every Latino out of this country, then who is going to be cleaning your toilet Donald Trump?"
Kelly's on-screen co-host Rosie Perez was visibly shocked by her comments and remarked:
"Oh, that's not … oh, no!"
Another of the show's hosts, actress Raven-Symone, told Kelly:
"There's more jobs than that he can use them for."
Kelly subsequently tried to clarify her initial statement, but was interrupted by Rosie – a proud member of the Latino community – who stressed:
"Latinos are not the only people doing that."
Realizing how her comments may be viewed, Kelly again tried to clarify what she meant.
She said:
"I didn't mean it like that! Come on, I would never mean it like that. I'm not part of this argument."
Kelly then took to her Facebook page to explain her viewpoint but denied accusations of racism.
She wrote:
"I want to start by saying I ALWAYS take responsibility for my actions. In this particular case I will take responsibility for my poor choice of words but I will not apologize for being a racist as I am NOT. I whole-hearted f***ed up today. I don't want to bulls**t anyone with lame excuses. Although, I was stopped mid-sentence by Rosie and couldn't finish my point I will not let Rosie take responsibility for my words. I should have known better as I was on The View and it was live."
"I've learned a very valuable lesson. It is my hope that this situation will open up a conversation about immigration and the Latin community as a whole. By the way I clean my own f***ing toilets. (sic)"
Kelly Osbourne weight loss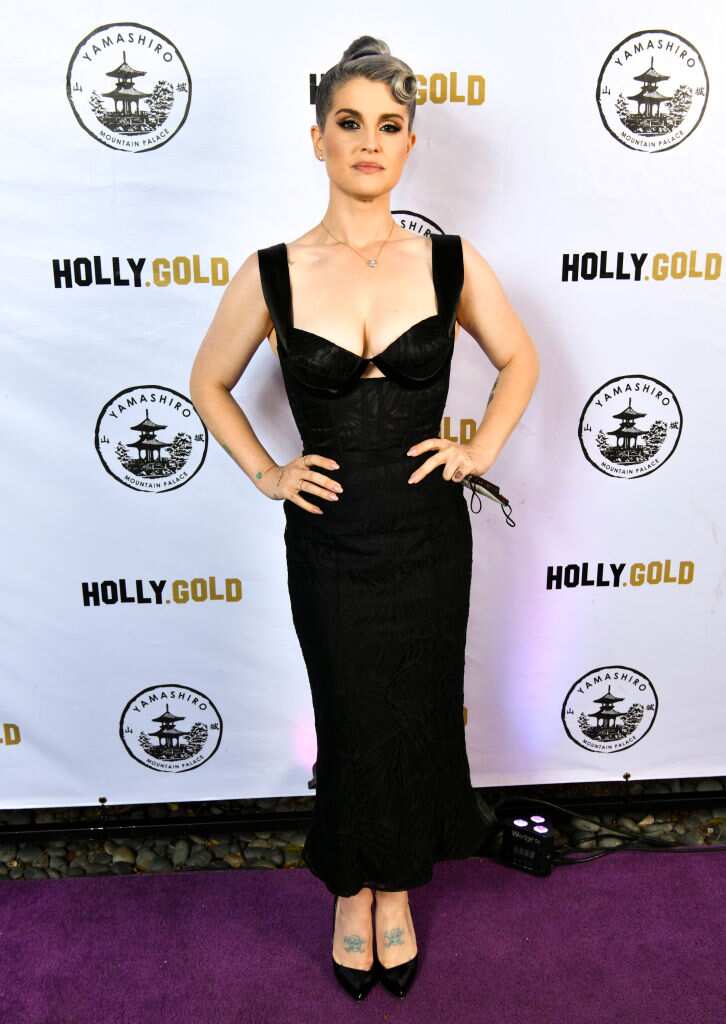 In an Instagram post in August 2020, Kelly revealed that she had lost 85 pounds.
The Australia's Got Talent judge and former Fashion Police host has shed light on body image issues and struggles with sobriety throughout the years.
How did Kelly Osbourne lose weight?
After struggling with her weight for many years, the celebrity has finally found a lifestyle that works for her, and it includes plant-based eating and intermittent fasting. She wakes up every morning and drinks her coffee, followed by a green juice, which is also a great way to boost immunity as you lose weight.
She said she typically only juices until dinner time; then she'll have a healthy meal.
She has been eating a vegan diet since 2012 and continues to love it.
When asked on a Hollywood Raw podcast, she also admitted that she underwent a gastric sleeve operation to physically reduce the size of her stomach to aid in her transformation:
"All it does is change the shape of your stomach. I got that almost two years ago."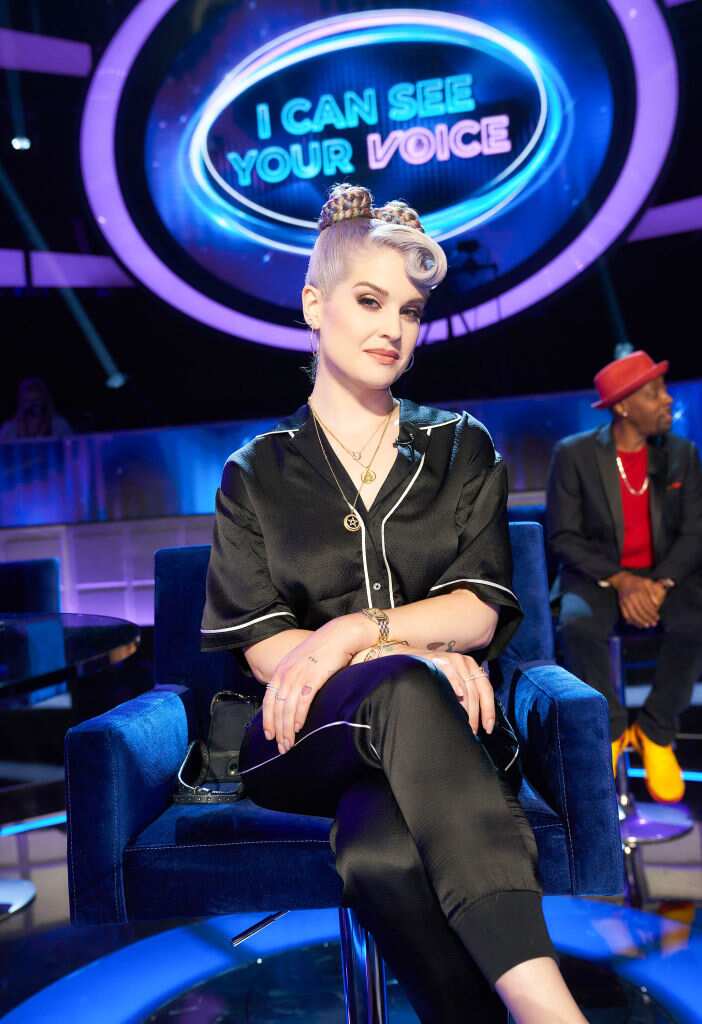 Frequently asked questions
Here are answers to some of the most frequently asked questions about the celebrity.
Who is Kelly Osbourne married to?
The celebrity is not married.
However, in 2006, she had a wedding ceremony with Matty Derham, but it was not legally binding, which made it simpler for them when they split in 2007.
Does Kelly Osbourne have kids?
No, she does not have any children.
What is her trademark?
Kelly Osbourne hair, which is often dyed, is the celeb's trademark.
Kelly Osbourne got her start on the MTV series The Osbournes in 2002. Since then, she has been a staple on reality TV.
READ ALSO: Ozzy Osbourne children: Who are the heavy metal legend's kids?
Legit.ng recently published a detailed piece about the children of British musician Ozzy Osbourne.
Ozzy fronted the heavy metal band Black Sabbath before embarking on a successful solo career. He later became a reality TV star with The Osbournes, a reality television program featuring the life of his family. Through the series, fans of the singer got to see Ozzy Osbourne children grow up with their rockstar dad and celebrity mum.
How many children does Ozzy have? And who are their mothers?
Source: Legit.ng