LaToya Jackson bio: age, height, net worth, husband, plastic surgery
LaToya Jackson has seen it all - she has been in a forced marriage, suffered domestic violence, and was even estranged from her family for years. Despite all the challenges that she has faced, the actress and songstress has risen above and has grown to become a respected figure in the entertainment industry.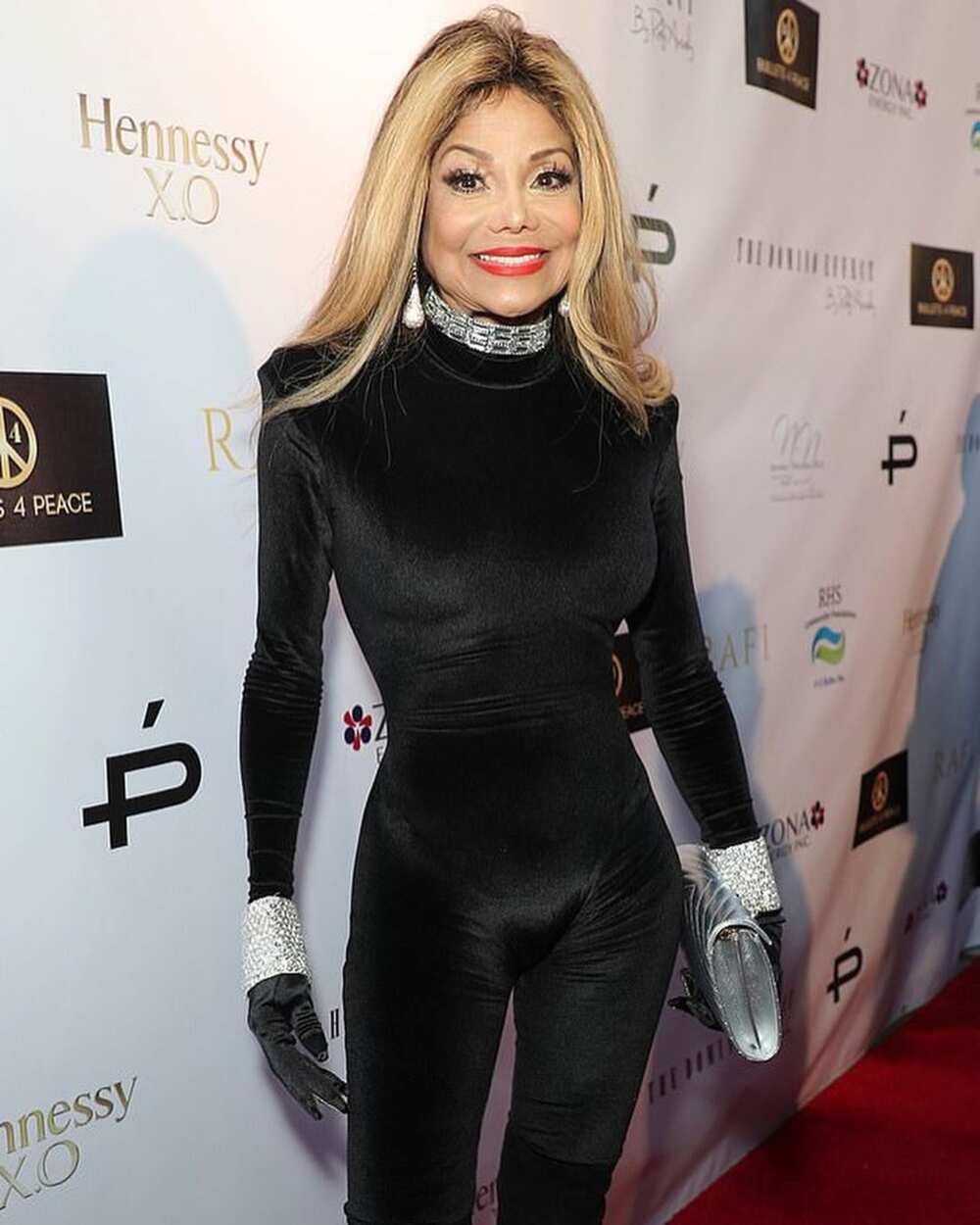 Everyone knows about the famous Jackson family, especially Micheal, who is still referred to as the King of Pop to date. Here are details about his sister.
Profile summary
Date of birth: May 29th, 1956
Age: 64 years old
Place of birth: Gary, Indiana, USA
LaToya Jackson height: 5 ft 4.5 in
Occupation: Actress, singer, songwriter, entrepreneur, TV personality
Net worth: $4 million
Early life and family
When was LaToya Jackson born? On May 29th, 1956, she was born as the fifth and middle child of Joe and Katherine.
How old is LaToya Jackson? LaToya Jackson age is 64 years old.
Her siblings are Brandon, Janet, Jackie, Tito, Marlon, Michael, Randy, Jermaine, and Rebbie Jackson.
LaToya Jackson younger siblings are Marlon, Michael, Randy, Brandon, and Janet. Brandon was Marlon's twin brother who died hours after his birth.
Although she was the most outspoken in the family, she lived in the shadows of her more popular siblings, Michael and Janet.
Young LaToya Jackson went to Cal-Prep school in Encino, Los Angeles. She graduated from the institution in 1974.
Growing up, she aspired to be an attorney specializing in business law. She went to college for a short while but dropped out when her father insisted that she pursue a career in show business like the rest of the family.
How tall is LaToya Jackson?
The songstress is 5 feet 4.5 inches tall, which is the same as 164 centimetres or 1.64 metres.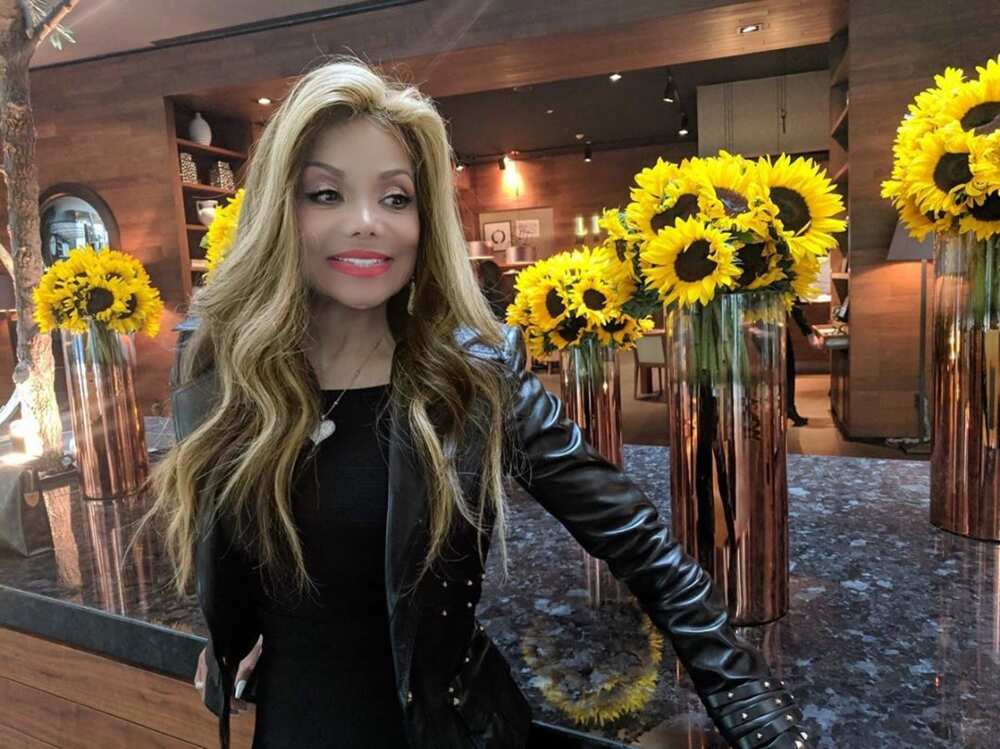 Career
LaToya Jackson young first gained recognition on The Jacksons, a CBS TV series that aired from 1976 to 1977. Later on, she went on to become the first girl in her family to have a solo career.
As a singer, she was a solo recording artist under multiple labels in the 1980s and 1990s. Some of them include Polydor, Sony Music, and RCA.
She has many accomplishments under her belt, including releasing 9 albums in 15 years.
Her most popular songs include Heart Don't Lie, If You Feel the Funk, Hot Potato, You're Gonna Get Rocked, Sexbox, and Just Say No.
Her recording career began to decline in the 1990s because of her controversial marriage to Jack Gordon, an entertainment manager.
In 2004, she made a comeback to the music industry with hits like Just Wanna Dance, Home, and Free The World.
In 2011, she was a contestant on the fourth installment of Celebrity Apprentice. The same year, she released an EP titled Starting Over.
From 2013 to 2014, she starred in her own reality TV series which aired on the Oprah Winfrey Network. The series had two seasons.
Is LaToya Jackson a cop?
Yes, she is. In 2007, the songstress was a contestant on the CBS reality TV series Armed & Famous, where she received basic training to serve as a reserve police officer with the Muncie Police Department.
She maintains her badge by continuing to volunteer as a Deputy. So, is LaToya Jackson a police officer? Yes, she is.
How much is LaToya Jackson worth?
LaToya Jackson net worth is $4 million. Apart from her singing career, her entrepreneurial ventures have also contributed to her net worth.
In 2010, she launched Dream Cream, a hand cream for German cosmetics firm Alessandro International.
She is also an author. On June 21st 2001, she released a memoir titled Starting Over.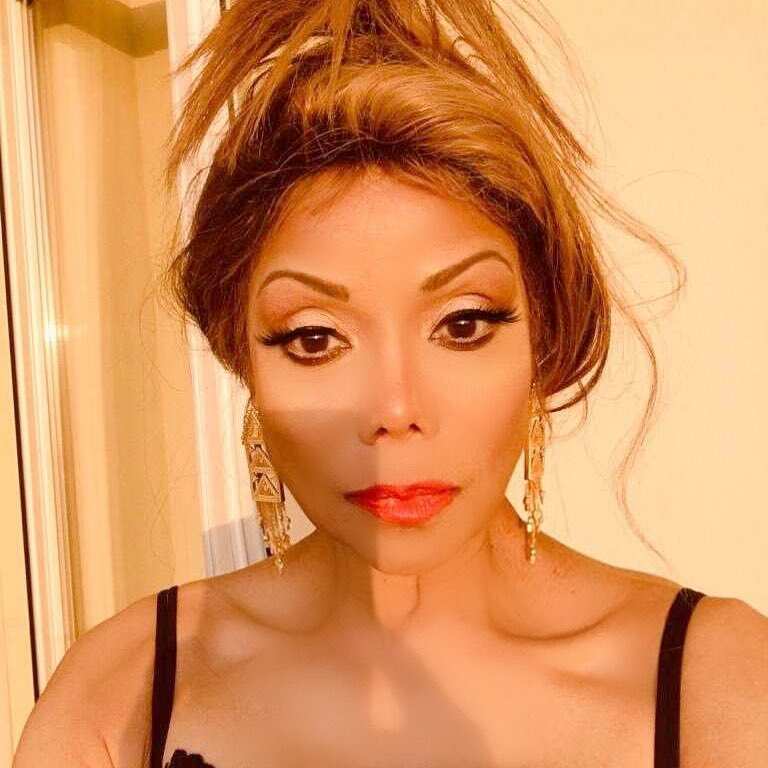 LaToya Jackson husband: The toxic marriage that cost her everything
In 1987, entertainment manager Jack Gordon was hired by Joe Jackson to co-manage LaToya. After some time, he fully became her manager.
Jack Gordon alienated LaToya from her family. Joe and Katherine believed that Gordon brainwashed their daughter and made her fearful of her own family.
On September 5th, 1989, Toya was forcibly married to Jack Gordon. At the time, Gordon claimed that it was for her own protection against kidnapping by her family.
Six months after the wedding, she asked Jack for an annulment when they were in Rome, Italy. Jack Gordon then repeatedly bashed her head against the corner of the hotel room table, saying that he would never let her go.
Throughout their marriage, LaToya was subjected to domestic violence from Jack. As if this was not enough, in 1993, when Michael Jackson was accused of sexual abuse by the parents of 13-year old Jordan Chandler, Jack forced LaToya into holding a press conference and saying that she believed the allegations.
Later, she revealed that Jack threatened to kill Michael and Janet if she did not make the allegations.
Toya had had enough and finally decided to call it quits when she found out that Jack was planning to feature her in a pornographic film. She phoned her brother Randy who flew to New York to help her escape while Jack was out. Days later, she filed for divorce in Las Vegas and sued Jack Gordon in civil court for years of abuse.
The divorce was finalised in 1997
New bae
In August 2013, Jeffré Phillips proposed to LaToya while they were on a Hawaiian beach vacation. She said yes, but in 2015, the two revealed that they were not engaged anymore and that they were still friends.
LaToya Jackson plastic surgery
According to lifeandstylemag.com, the songstress has undergone some procedures that have left her looking so much like her brother Michael.
Does LaToya Jackson have children?
No, she does not. Any rumours about LaToya Jackson child are unfounded.
What was LaToya Jackson on The Masked Singer?
She was the Alien on the FOX reality series.
Despite the challenges that LaToya Jackson has undergone, she is still strong and one of the most famous entertainers to date.
Source: Legit.ng