Kelly LeBrock bio: age, height, spouse, children, net worth
Kelly LeBrock is an American actress and former model who graced the covers of popular magazines and starred in famous films such as The Sorcerer's Apprentice, Weird Science and The Woman in Red.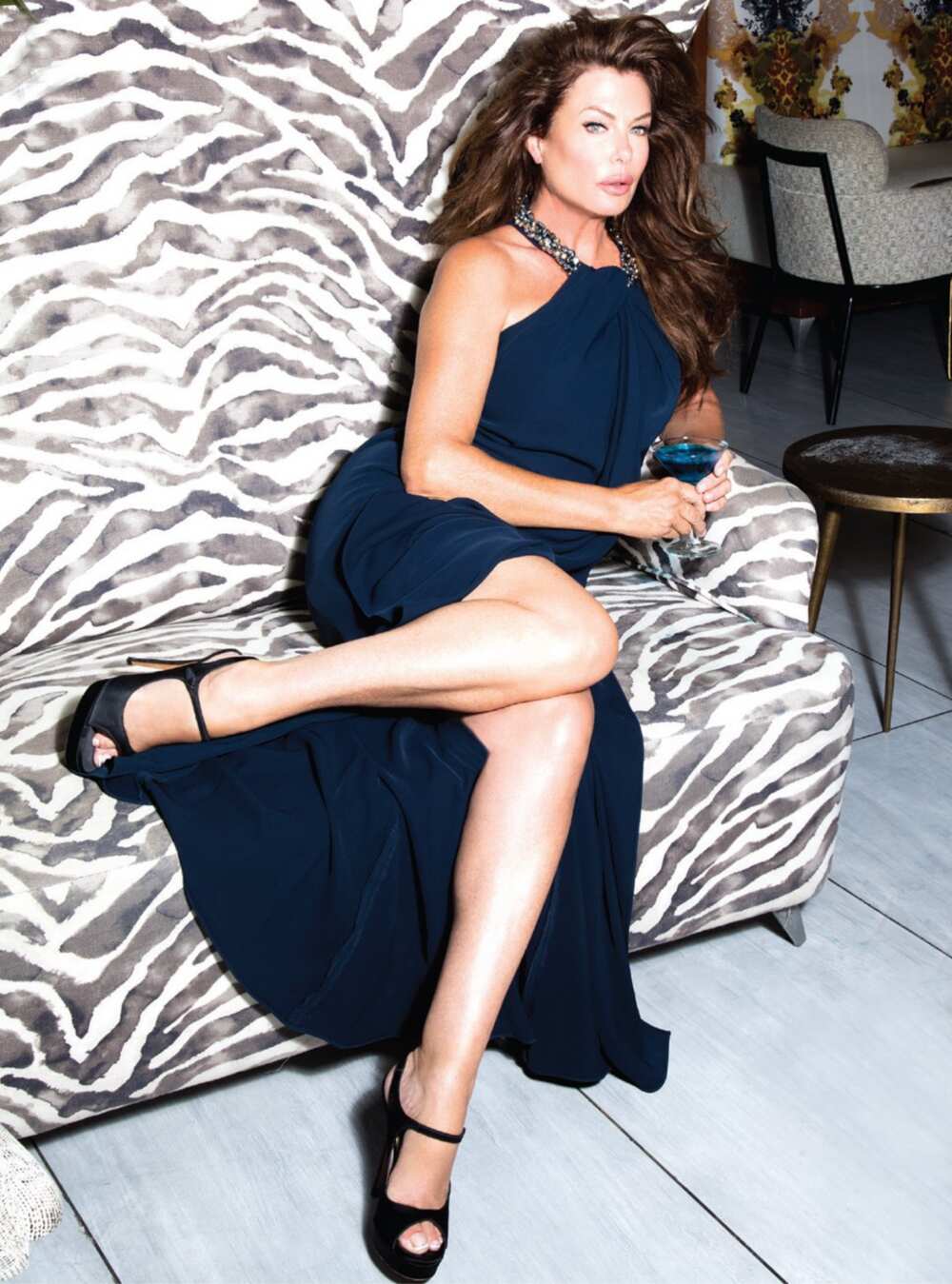 Here is all you need to know about the late 80s star: Her background, films and TV shows, kids, dating history and more.
Profile summary
Name: Kelly LeBrock
Date of birth: 24th March 1960
Kelly Lebrock age: 60 years old
Place of birth: New York, USA
Zodiac sign: Aries
Nationality: American
Ethnicity: Caucasian
Sibling: Harold
Kelly LeBrock height: 5 ft 8 in
Eye colour: Blue
Hair colour: Red
Profession: Actress & former model
Net worth: $2 million
Family and background
Is Kelly LeBrock English? In spite of her English accent and upbringing in England, the star does not have any English blood in her.
Her ancestry is French-Canadian and Irish. The star was born in New York City and was named after her Irish maternal grandmother, Mary Helen Kelly.
Her parents, Maria Cecilia Traynor and Henry Arthur, a former model and businessman respectively, were quite well off. Thus, Kelly LeBrock young and her brother Harold were brought up in the affluent district of Kensington, London.
Modelling career
When she was about 16 years old, the young star started working as a model. At 19 years old, Kelly LeBrock hot features landed her a 24-page spread in Vogue magazine and later, a 30 days contract a year with Christian Dior.
Despite her quickly budding career as a high-end model, the young star decided to retire and make a career change. According to the celebrity, once she moved from England to America, a lot of things changed for her.
Not only was she alone in a foreign country (her family was back in London), but she also found herself tangled up with the wrong people. She confessed that she was often under the influence, and one time, her weight drastically dropped from 58.9 kilograms to about 40.8 kilograms.
Fearing that she would end up dead from the use of illicit substances, she chose to become an actress, effectively leaving her old life behind.
Kelly Lebrock movies and TV shows
Her acting debut was in 1984 in the film The Woman in Red. The scene where her red dress was blown up as she was standing and dancing on a sidewalk grate quickly popularized the actress.
Other than her role as Charlotte on the film, her Weird Science character, Lisa, is also another popular one by the star. Her outfits in the movie are popular options for cosplay fans as well as Halloween enthusiasts.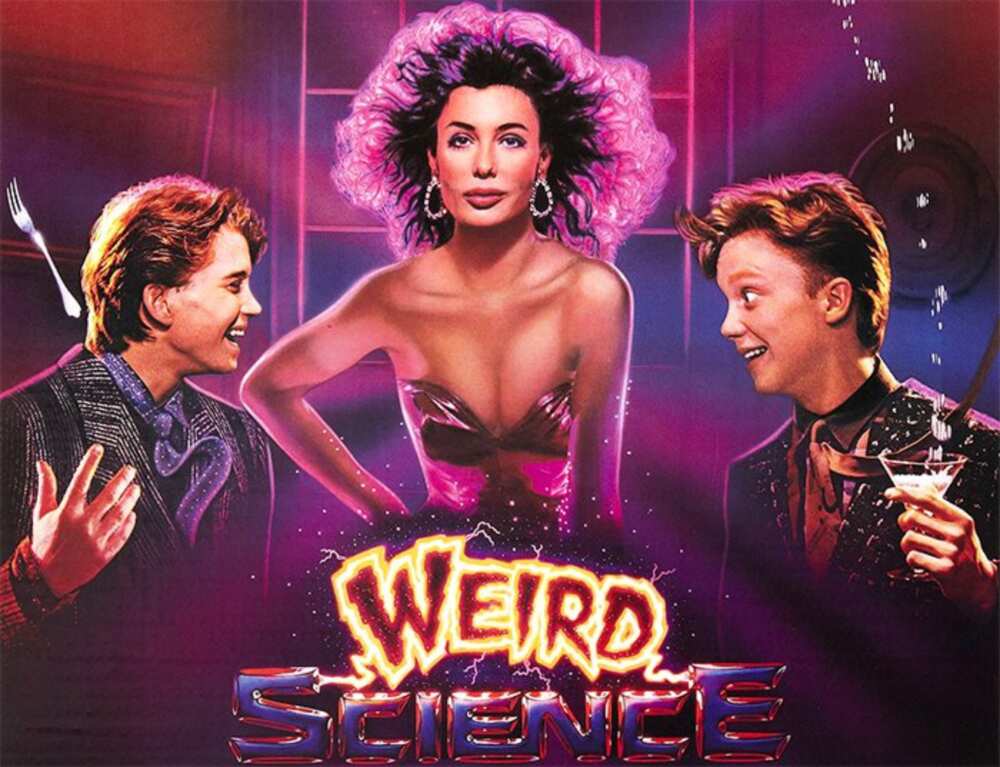 Despite her early movie stardom, the star has not been in a lot of films and shows. Here are some that she has featured in
Hard to Kill (1990) - Andy Stewart
Betrayal of the Dove (1993) - Una
David Copperfield (1993) - She voiced the character Clara Copperfield
Tracks of a Killer (1996) - Claire Hawkner
Wrongfully Accused (1998) - Lauren Goodhue
Zerophilia (2005) - Woman in RV
Gamers (2006) - Angela's Mom
Nina & the Mystery of the Secret Room (2007) - Mary Theophilus
10 Days in a Madhouse (2015) - Miss Grant
A Prince for Christmas (2015) - Queen Ariana
Charlie Boy (2019) - Donna
She has also appeared in several reality shows such as Hell's Kitchen, Celebrity Fit Club, From the Mouths of Babes as well as her daughter's reality show, Growing Up Supermodel.
Who are Kelly LeBrock children?
Annaliza Seagal - At 33 years old, Annaliza is the eldest of all Kelly LeBrock kids. There is not much information about her other than that she was born in 1987
Dominic Seagal - He was born on 21st June 1990. Like his older sister, not much is known about him.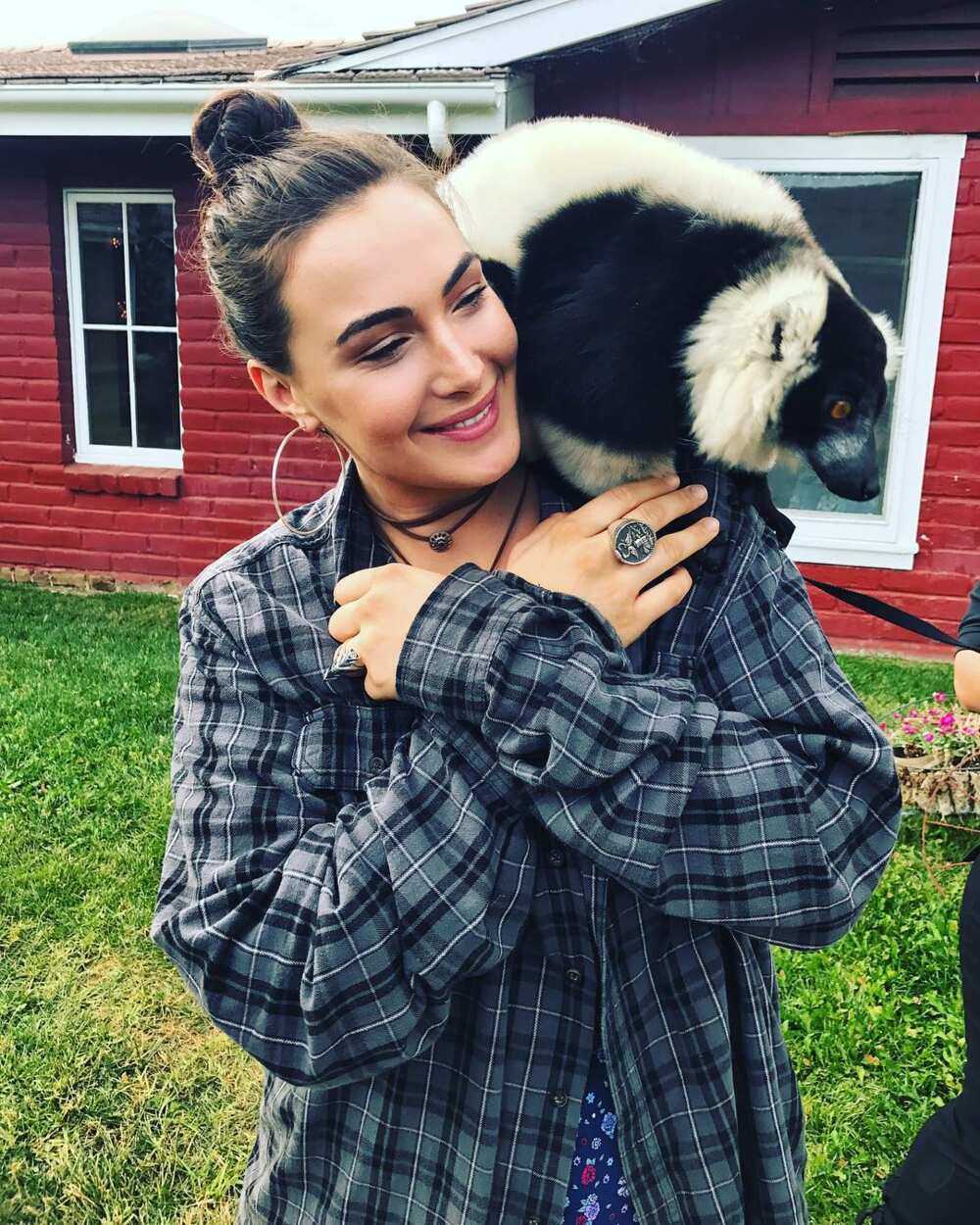 Arissa Le Brock - She was born as Arissa Montana Seagal in Los Angeles on 24th July 1993 and is the most popular of all Kelly LeBrock children. The 26-year-old is a body-positive plus-size model. Kelly LeBrock daughter also followed in her father's footsteps and loves martial arts. She practices jujitsu and has a silver medal from one of her competitions. In 2019, Arissa applied for and was invited to the WWE tryout camp.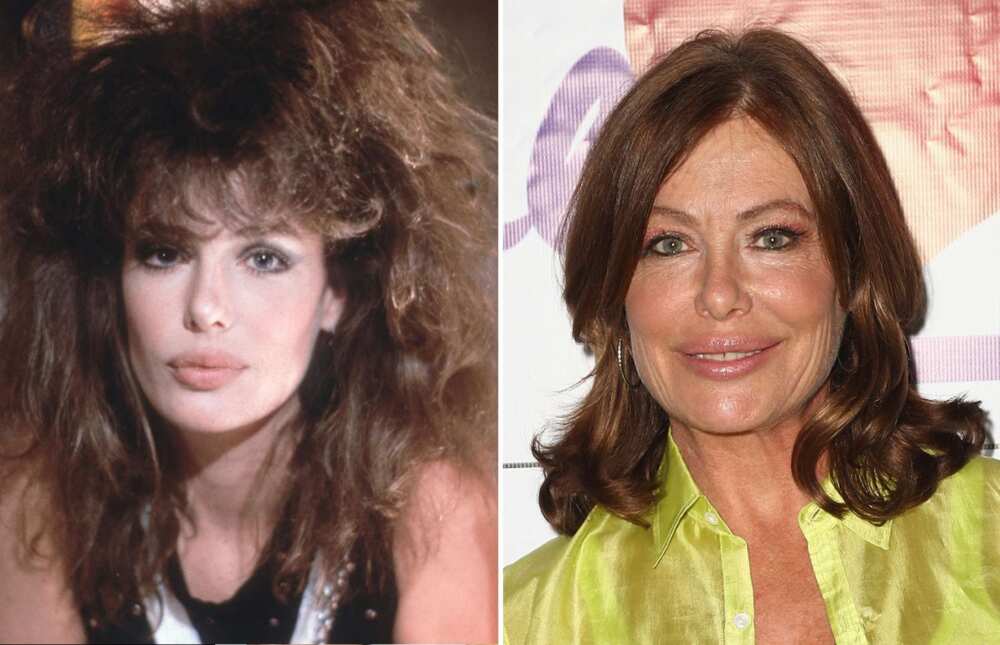 Steven Seagal has seven children and thus Arissa, Dominic and Annaliza have four half-siblings namely
Kentaro Seagal
Savannah Seagal
Kunzang Seagal
Japanese writer Ayako Fujitani.
How much is Kelly LeBrock worth?
The celebrity is quite well off, and as of 2020, Kelly Lebrock net worth is estimated to be about $2 million. The star made her money from modelling and acting jobs as well as from popular Pantene commercials.
Who is Kelly LeBrock married to now?
The former Pantene spokesperson is not married at the moment. However, she was once in a high profile relationship with Steven Seagal.
The two first met in Japan, and Steven Seagal was Kelly LeBrock spouse for almost ten years - from 1987 to 1996. They divorced after his infidelity with Arisa Wolf, the children's nanny.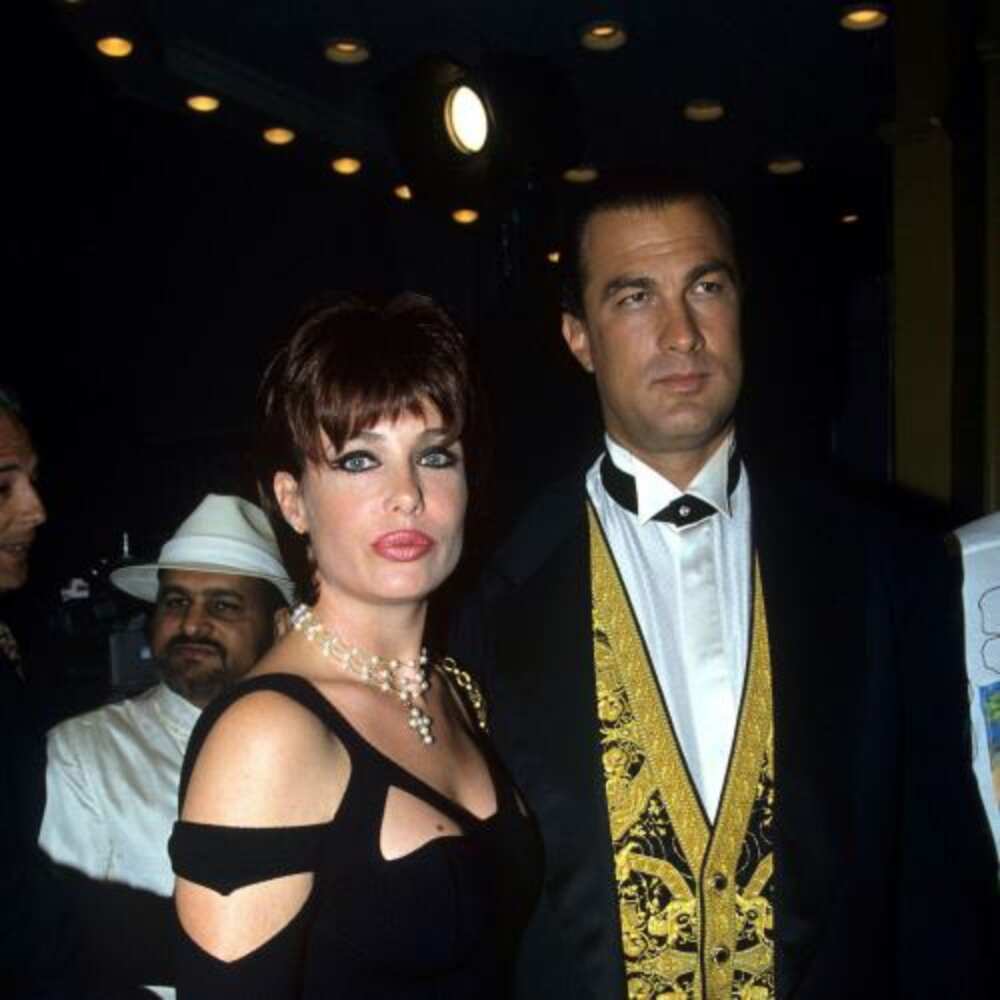 The Kelly LeBrock Steven Seagal divorce was highly publicized, and years later in 2013, the actress admitted that the process and publicity took a hard toll on her and her self esteem.
While Seagal is her most famous ex, she has also been romantically linked to two other men
What does Kelly LeBrock look like now?
At the prime of her modelling and acting career, the star was a total knockout. Not only was she beautiful, but she also had an enviable figure. Kelly LeBrock today is no different.
When compared to her Pantene ad days, the star has added on some weight. She has a fuller figure now and wears a size 12 American in dresses.
The celebrity is comfortable with and entirely unapologetic about her weight gain. She is still stunning even in her 60s.
To keep her face smooth and looking young, the star, like many people these days, has turned to using Botox. Here is an up to date image of her and her youngest offspring.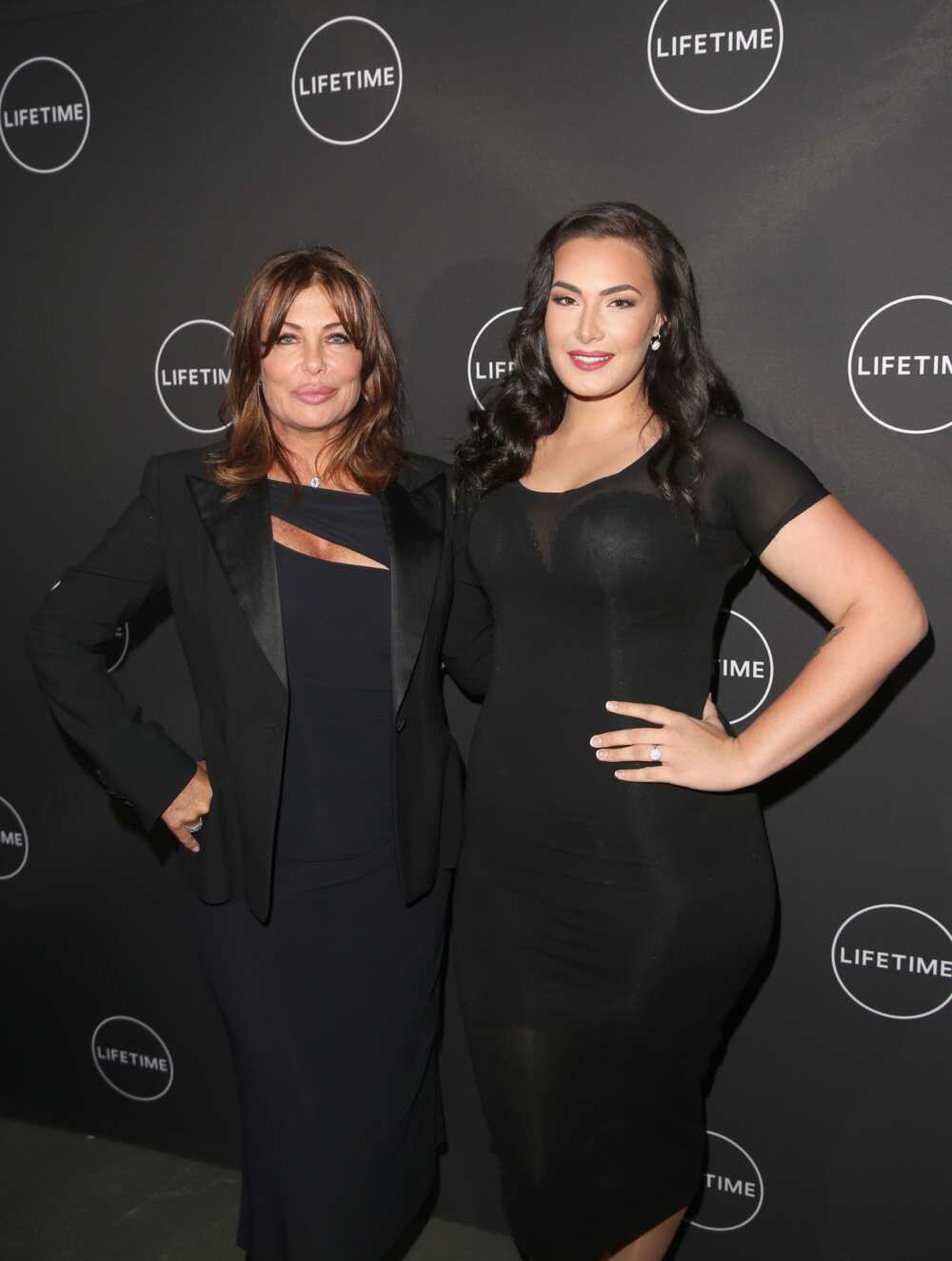 For more pictures of Kelly Lebrock, you can follow her on her social media pages. Her verified Twitter account has about 24,300 followers.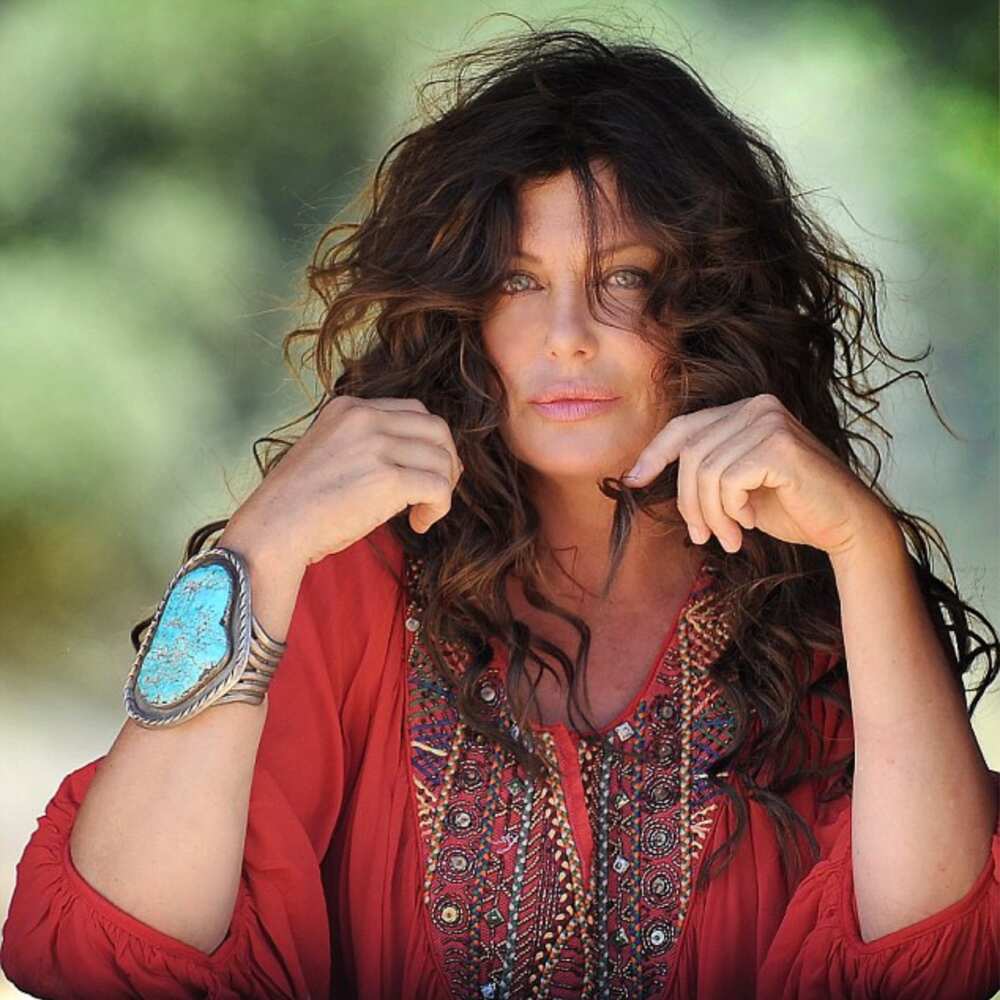 While she is not part of the 'Hollywood elite' anymore, Kelly Lebrock now has fulfilled her dream of owning a ranch. She lives on the farm in Santa Ynez Valley in Santa Barbara County, California.
Despite not being in the limelight anymore, Kelly LeBrock states that she is happy in her ranch where she sleeps under the stars while making her own cheese and yoghurt away from prying eyes and the Hollywood lifestyle.
Source: Legit.ng