Gloria Govan bio: age, sister, ex-husband, partner, children
Gloria Govan is a popular American reality television star and presenter. She is best known for being the ex-wife of retired NBA player Matt Barnes. What happened to her after they parted ways? Is she married now?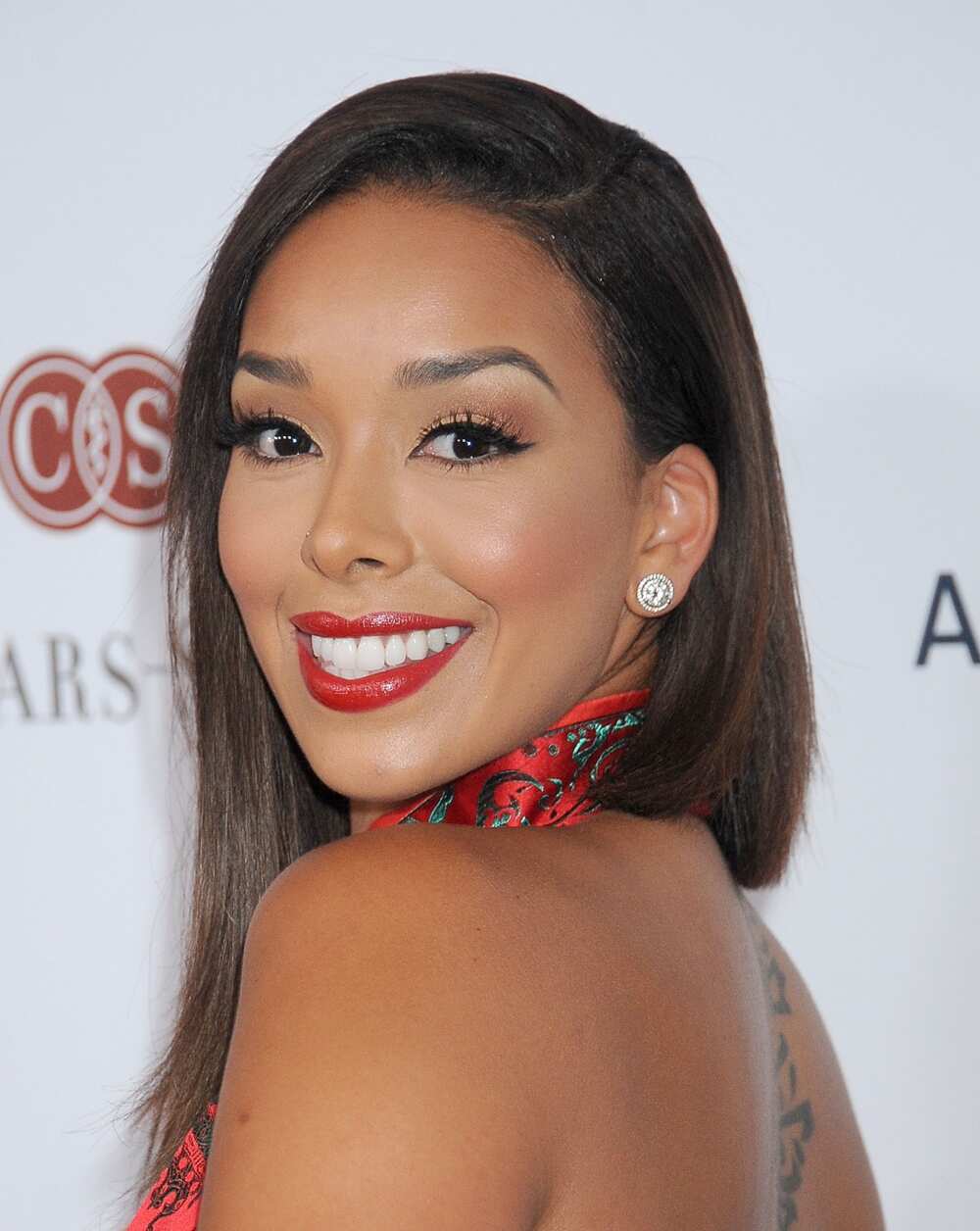 Gloria Govan rose to stardom as a reality show star. Today, she is a successful businesswoman and a caring mother. What do you know about her life and career?
Profile summary
Profession: Reality television star, actress, TV host, producer
Date of birth: 22 February 1986
Age: 35 years (as of 2021)
Place of birth: Oakland, California, the USA
Height: 5 feet 8 inches (173 centimetres)
Marital status: Engaged
Fiance: Derek Fisher
Gloria Govan biography
The star comes from Oakland, California, the USA. She was born to an African-American father and a Hispanic (Mexican) mother.
She does not disclose much information about her childhood, education or family. Nonetheless, she often sends congratulations to her most loved ones through Instagram.
When it comes to siblings, she has a sister, Laura, and a brother, Lonnie. Her sister is best known as a reality TV star and former fiancée of NBA player Gilbert Arenas.
Laura and Gilbert gave birth to Gloria's nephews Aloni, Izela, Alijah, and Hamiley. Her brother Lonnie also has his own children.
How old is Gloria Govan?
According to her Instagram post, Gloria was born on 22 February 1986. As of 2021, she is 34 years old.
How tall is Matt Barnes ex wife?
The reality TV star is 5 feet 8 inches or 173 centimetres tall .
Career
She became famous after she participated in the VH1 reality show Basketball Wives in 2010. She starred in the show alongside her sister, Laura.
The Govan sisters moved to Basketball Wives: LA in 2011. While living in LA, Gloria pursued her acting and modelling career.
After leaving the show, she became the host for the Trump Awards red carpet. She also made her appearance in an ad with UFC champion Anderson Silva.
In addition to her career on TV, she tried writing books. Her first book titled A Mixed Girl's Favorite Recipes was published on 27 May 2014.
Then, she tried acting. Gloria has appeared in several movies and shows, including Chocolate City and Family Time with Omar Gooding.
After that, she started producing films. Her first movie was called Meet the Blacks (2016).
Today, Gloria dedicates significant time to philanthropic and entrepreneurial activities. This includes charitable work at LA and content development for her production company Tabula Rasa.
What is Gloria Govan net worth?
Gloria Govan has a net worth of $5 million. The primary source of her earnings is acting and modelling.
Relationship
She met Matt Barnes while she was at school, but they did not start dating immediately They met each other again in 2006.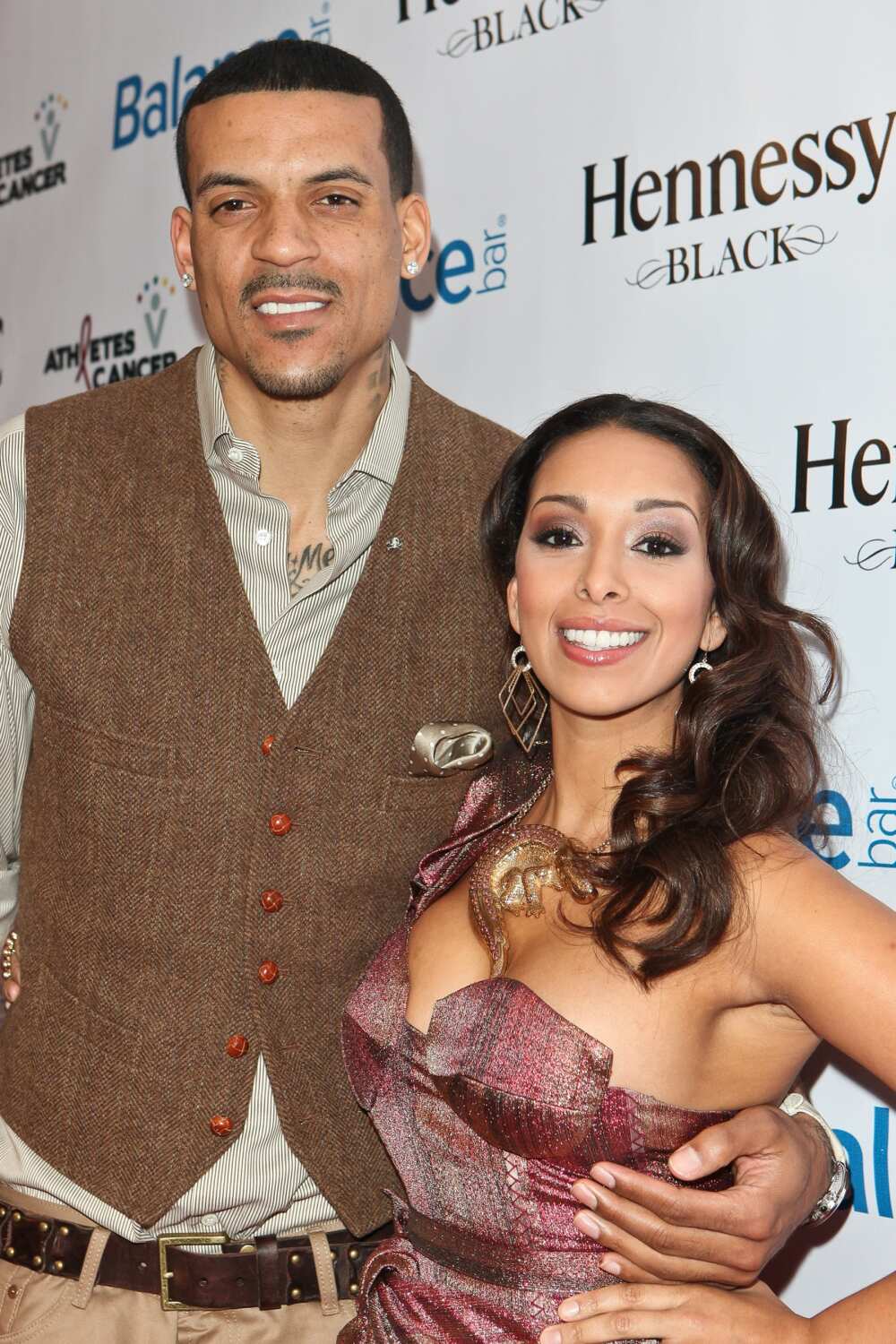 When he signed up with the Golden State Warriors, Barnes relocated to Gloria's hometown. After a few years of seeing each other, they exchanged their wedding vows on 13 August 2013.
In 2015, Matt Barnes wife starred alongside her husband in the film Chocolate City. Matt played Eric Johnson, and Gloria played a cocktail waitress at a female strip bar.
A short time later, the couple parted ways. Then she began dating Matt's former teammate, Derek Fisher. Both were legally married at that time.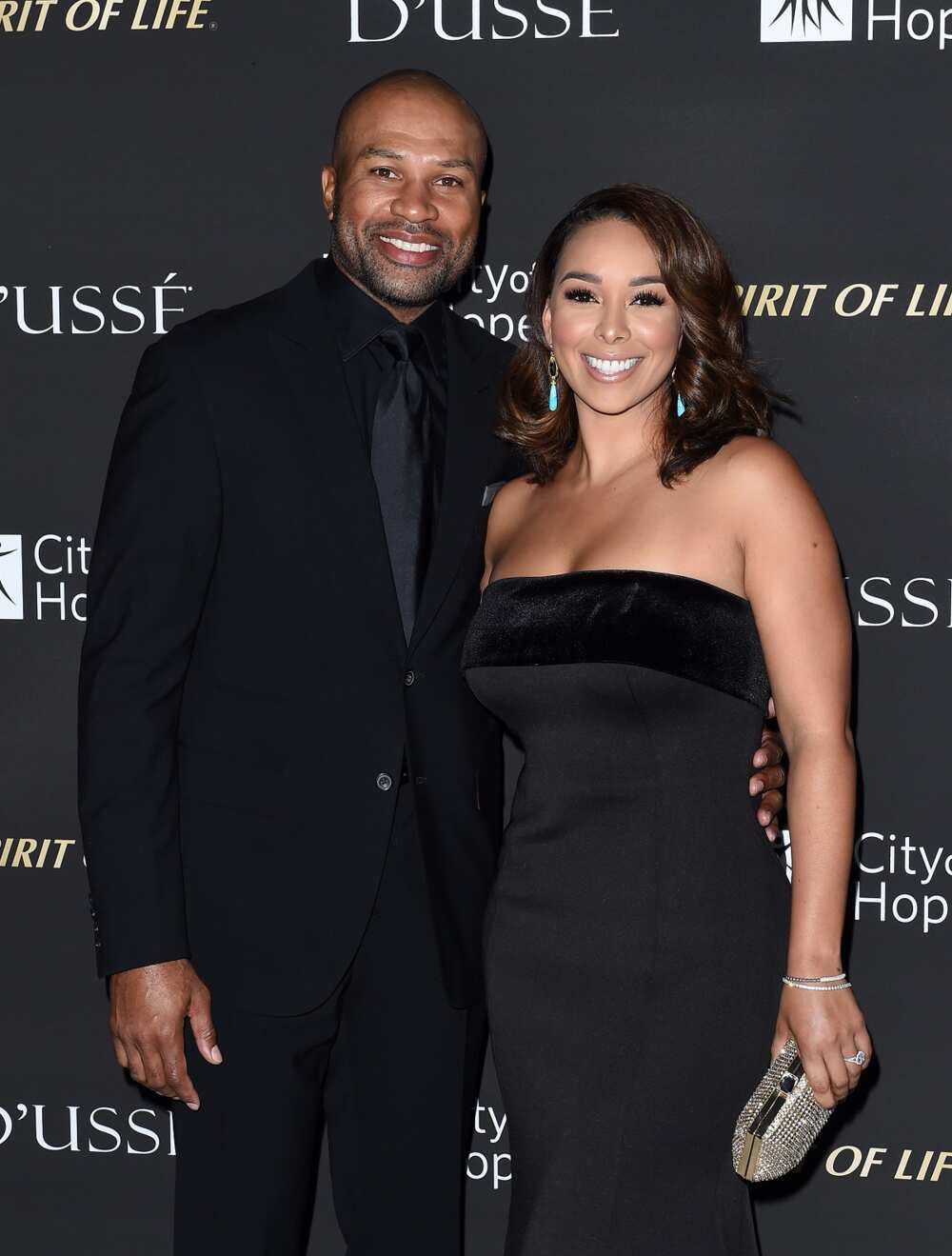 Gloria Govan Matt Barnes divorce was finalized only on 21 December 2016. The same year, Gloria Govan pregnant rumours surfaced, placing the television star at the centre of public attention. However, the rumours were false.
Over time, the media revealed the news about Derek Fisher Gloria Govan engagement in April 2018. How did Gloria's ex-spouse treat the news? Here is what he said:
You guys want this to be an issue, it's not! I've known about this for a few weeks & I am all for it. My kids matter to me at this point, that's it!
He also added:
I have two beautiful boys from my ex. We are both focusing on co-parenting, and providing the best atmosphere and childhood for them. They love him, so I love it. Despite not seeing eye to eye initially with Derek, he and I are on the same page and communicate weekly about [my sons]. With that being said, congrats on the engagement!
Gloria Govan and Derek Fisher wedding
Due to the COVID-19 pandemic, the couple had to delay their wedding. It was originally scheduled for April 2020.
In an interview with PEOPLE, the pair confirmed the news of the postponement of their wedding. Here is how Govan commented on it:
It was just based off of what the CDC advised and the current state of affairs. We just felt like it was in everyone's best interest, really. So we were like, 'Yeah, it's just probably best to postpone.'
She also added:
We had a few people traveling, a lot of our parents and aunts and uncles who are a little older. So we felt like it was in their best interest, and for everybody, to just not put anyone at risk. It was obviously a really crappy decision to have to make. The wedding will, of course, still happen. I still like him. I'm gonna keep him around for a while.
Children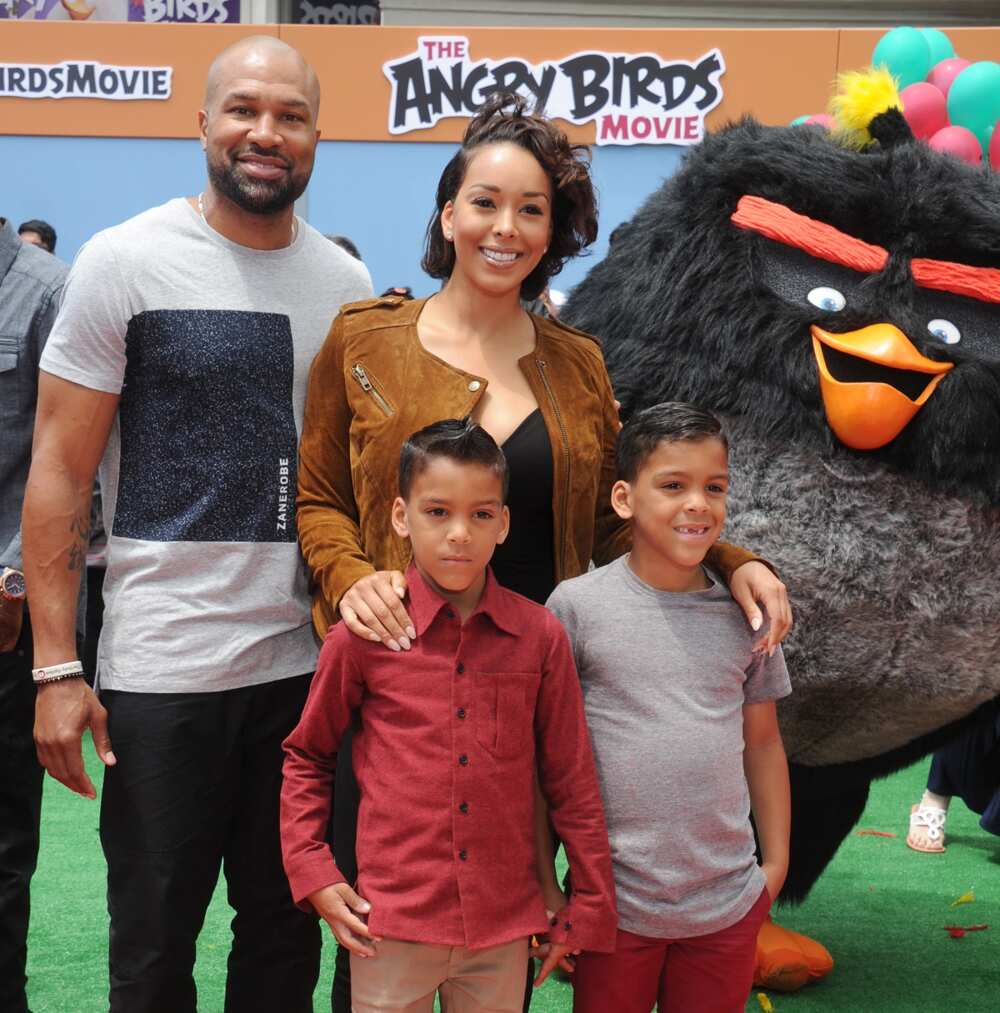 During her marriage with Matt Barnes, Gloria welcomed her twins – Isaiah Michael and Carter Kelly. The boys were born on 6 November 2008.
As of today, Gloria's children attend two different schools in LA:
They have respective schedules that they need to follow and adhere to in order to keep some consistency in their lives. And so we're trying our best to help them stay on schedule, help them with different assignments or homework or questions that they have in real-time.
One should mention that Derek Fisher also has children. He welcomed four kids from his previous relationship with Candance Parker: Tatum and Drew (twins), Chloe, and Marshall.
As of today, Gloria Govan is enjoying her life with her big family. Chances are we will soon hear the news of her long-awaited wedding with Derek Fisher.
READ ALSO: Kimberly Fey bio: what is known about Donnie Wahlberg's ex-wife?
Legit.ng recently reported about the life of Kimberly Fey. She is popularly known as the former spouse of the actor and singer Donnie Wahlberg.
Although her name is often associated with her ex-husband, this beautiful woman has also made a name for herself in the music industry. How old is she now?
Source: Legit.ng