Anna Torv bio: age, height, net worth, husband, movies and TV shows
Anna Torv is an Australian actress who is mostly known for playing Olivia Dunham on the hit Fox show Fringe. She is also known for playing a psychologist on Netflix's hit crime-drama show Mindhunter.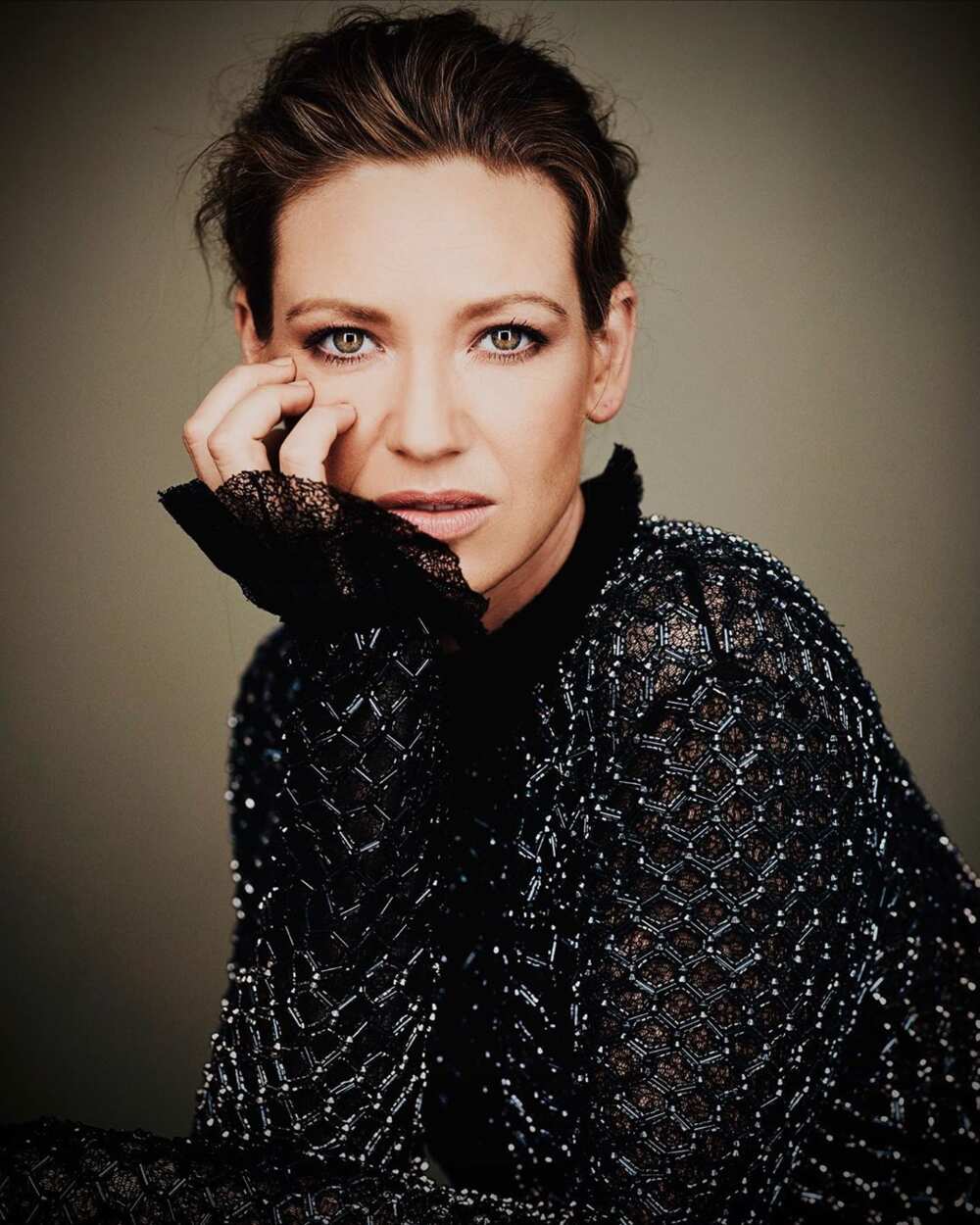 Here is all you need to know about the brilliant actress; what other roles has she played? Is she dating anyone?
Profile summary
Birth name: Anna Charmichael Torv
Date of birth: 7th June 1979
Age: 40 years old
Place of birth: Melbourne, Victoria, Australia
Zodiac sign: Gemini
Nationality: Australian
Ethnicity: Caucasian
Sibling: Dylan
Ex-spouse: Mark Thomas Valley
Height: 5 ft 8 in
Weight: 58 kgs
Eye colour: Green
Hair colour: Blonde
Profession: Actress
Net worth: $6 million
Family and background
The star was born to Hans and Susan Torv in Melbourne, Australia. She has mixed ancestry due to her mother's Scottish and her dad's an Estonian descent.
When she was about six years old, her parents split up. This prompted Anna, her mother and younger brother, Dylan, to move from Melbourne to Mudgeeraba, a small suburb in the city of Gold Coast, Queensland.
According to the star, she has been estranged from her father since she was about eight years old. Growing up, her mother highly discouraged her and Dylan from watching TV.
She fondly recalls that she spent her teenage years outdoors, surfing, camping, and riding horses. While they were not well off, they were happy.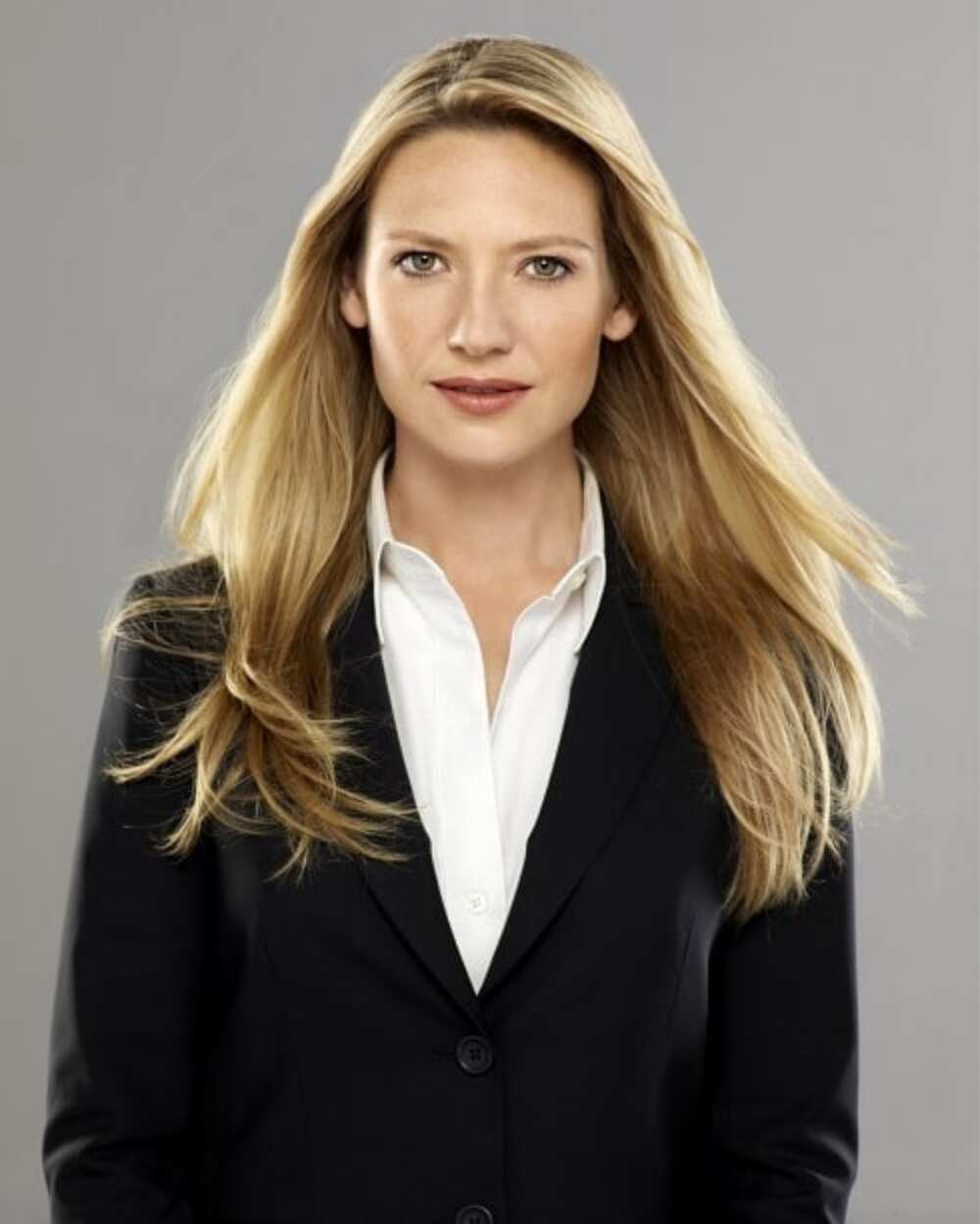 Torv attended Benowa State High School, where she graduated in 1996. At 17 years old, she enrolled in Sydney's National Institute of Dramatic Art (NIDA).
She dropped out of the institute and took a gap year, during which she worked in bars and cafes. After the year, Torv went back to the school and graduated in 2011.
Is Anna Torv related to Rupert Murdoch?
In a way, they are. He was once her uncle through marriage.
Her paternal aunt, Anna Murdoch Mann, was married to the Australian-born American media mogul for 32 years. She was his second wife, and they were together from 1967 to 1999.
They had three children together. Anna's cousins are James, Lachlan and Elisabeth Murdoch.
Her aunt, a journalist and writer, later married William Mann 12 months after her divorce from Rupert. Rupert has gone on to marry two more times since his divorce from Torv's aunt.
Anna Torv age
The Mindhunter star is currently 40 years old. She will celebrate her 41st birthday on 7th June 2020.
Anna Torv hot: Her body measurements
The Australian actress is quite tall. Anna Torv height is 5 feet 8 inches.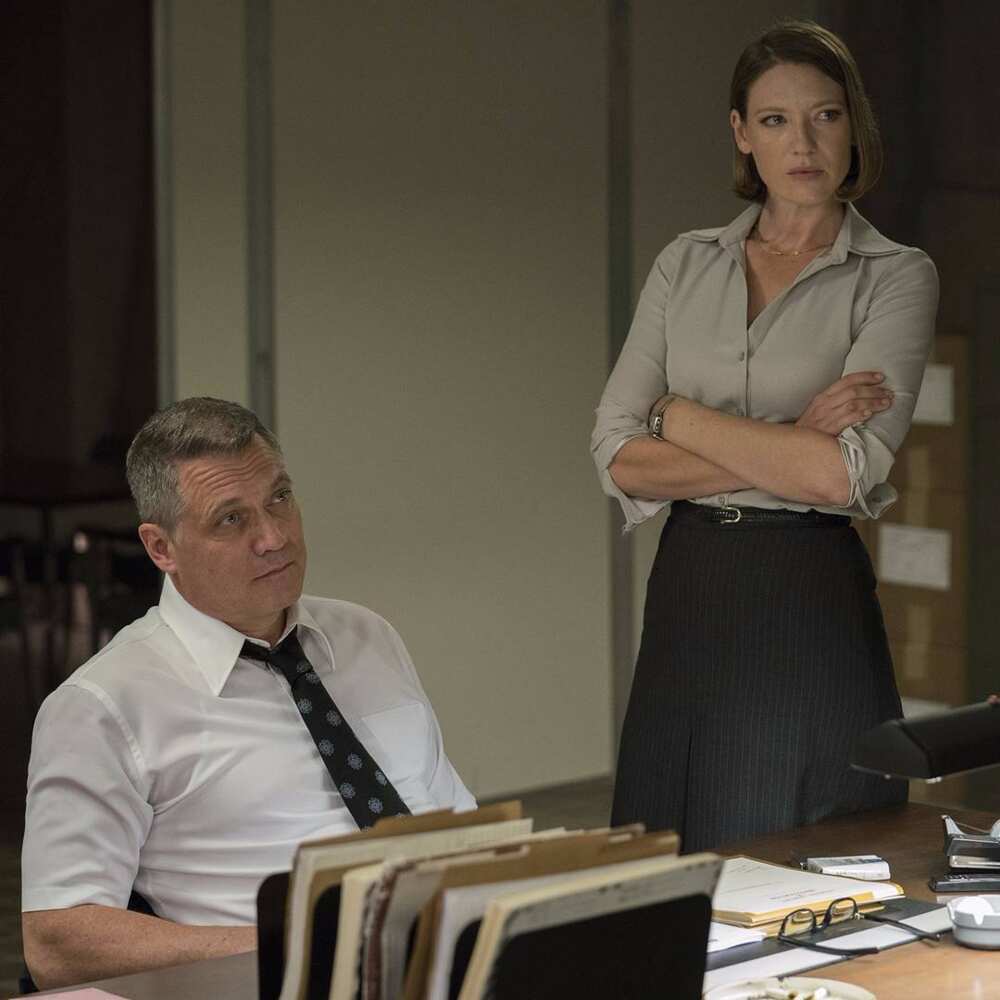 Torv also has a very alluring hourglass figure. Her body measurements in the bust-waist-hip ratio are 36-24-35 inches.
Anna Torv movies and TV shows
In 2002, the actress got her first acting job in the film White Collar Blue. She had a minor part as a neighbour on the movie.
Since then, she has gone on to feature in several films and TV series. Here are some of them
Young Lions (2002) - The young actress played Irena Nedov for 13 episodes of this crime-drama show
Travelling Light (2003) - Debra Fowler
McLeod's Daughters - In 2004, she played Jasmine McLeod for two episodes of this series.
The Secret Life of Us - She played the role of Nikki Martel for 20 episodes in 2004 and 2005.
The Book of Revelation (2006) - Bridget
Frankenstein (2007) - ITU Nurse
Mistresses (2008) - Anna played Alex in the first season of this TV series.
The Pacific (2010) - Virginia Grey in the episode Peleliu Landing
CollegeHumor Originals - In 2011, she had the role of Officer Alia in the episode titled Can I Give You a Ticket?
Love Is Now (2014) - Virginia
Open (2014) - Windsor
Deadline Gallipoli - Gwendoline Churchill for two episodes in this mini-series
The Daughter (2015) - The Anna Torv Daughter character was named Anna as well
Secret City (2016 & 2019) - Harriet Dunkley for the first and second season.
Popular Anna Torv TV shows
Which are her most popular TV shows?
Fringe (2008 - 2013)
Anna Torv Fringe character Olivia Dunham is probably one of her most famous roles to date. For five years from 2008 to 2013, Torv played Olivia on the Sci-Fi show on Fox.
On the show, Olivia Dunham was the main protagonist and central part of the show. She was an FBI special agent who was recruited into the Fringe Division.
In the division, she and her co-workers used FBI resources and fringe science to investigate a series of unexplained, often ghastly occurrences which are related to mysteries surrounding a parallel universe.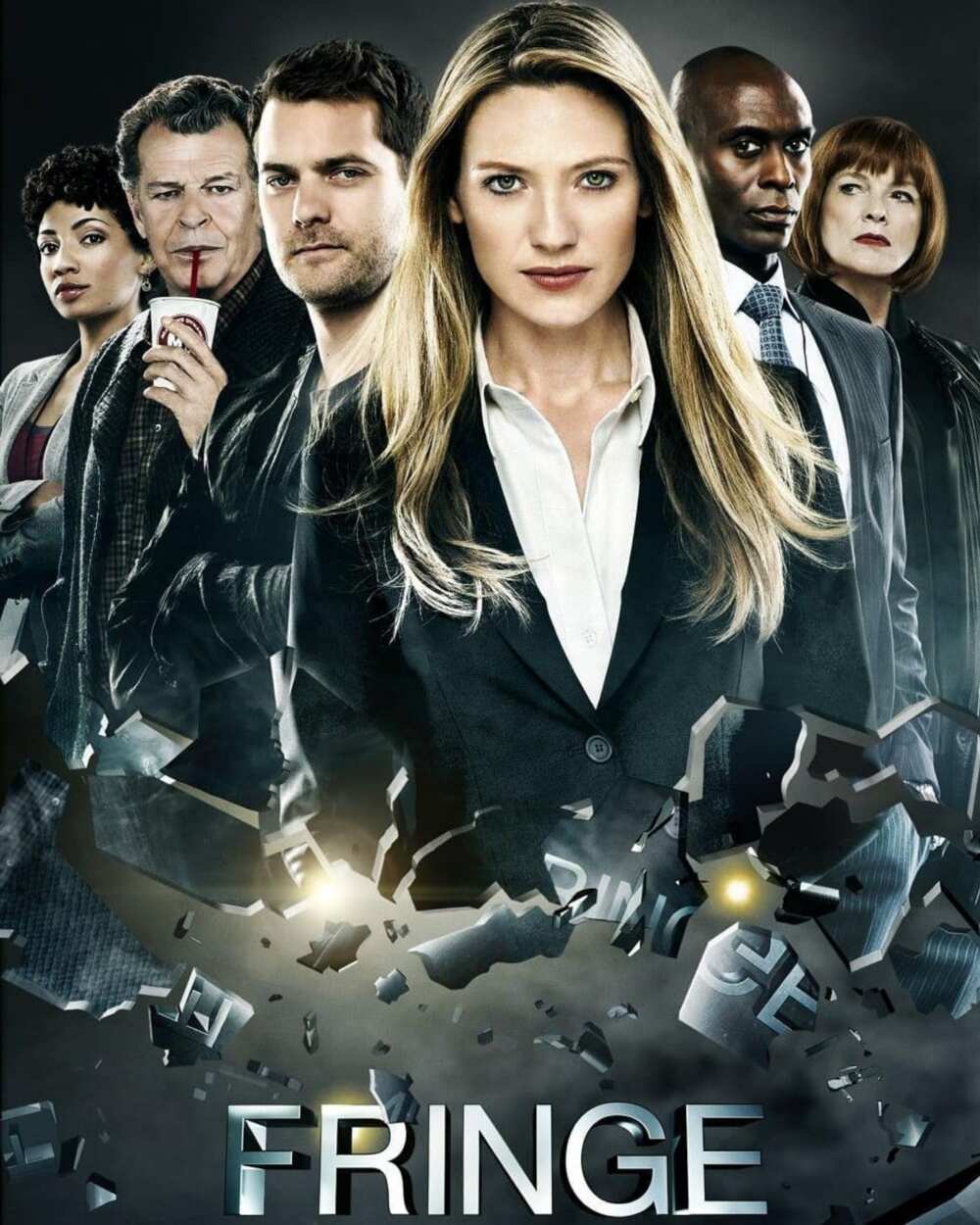 The show's final episode aired on 18th January 2013, ending the show after 5 seasons and 100 episodes. Anna won several Best Actress on Television awards during her time on the TV series.
A fun fact about her audition for this role is that instead of showing up at the casting audition, she sent in a video audition tape. Over 300 people auditioned, and she was picked over all of them.
Anna Torv Mindhunter
On Mindhunter Anna Torv character is Dr. Wendy. She was a psychology professor at Boston University before being recruited into the FBI.
After joining the FBI, she works closely with the Behavioral Science Unit. With her co-workers on the show, they work together to interview, analyze, and profile notorious serial killers in a bid to understand what motivates them to commit such heinous crimes.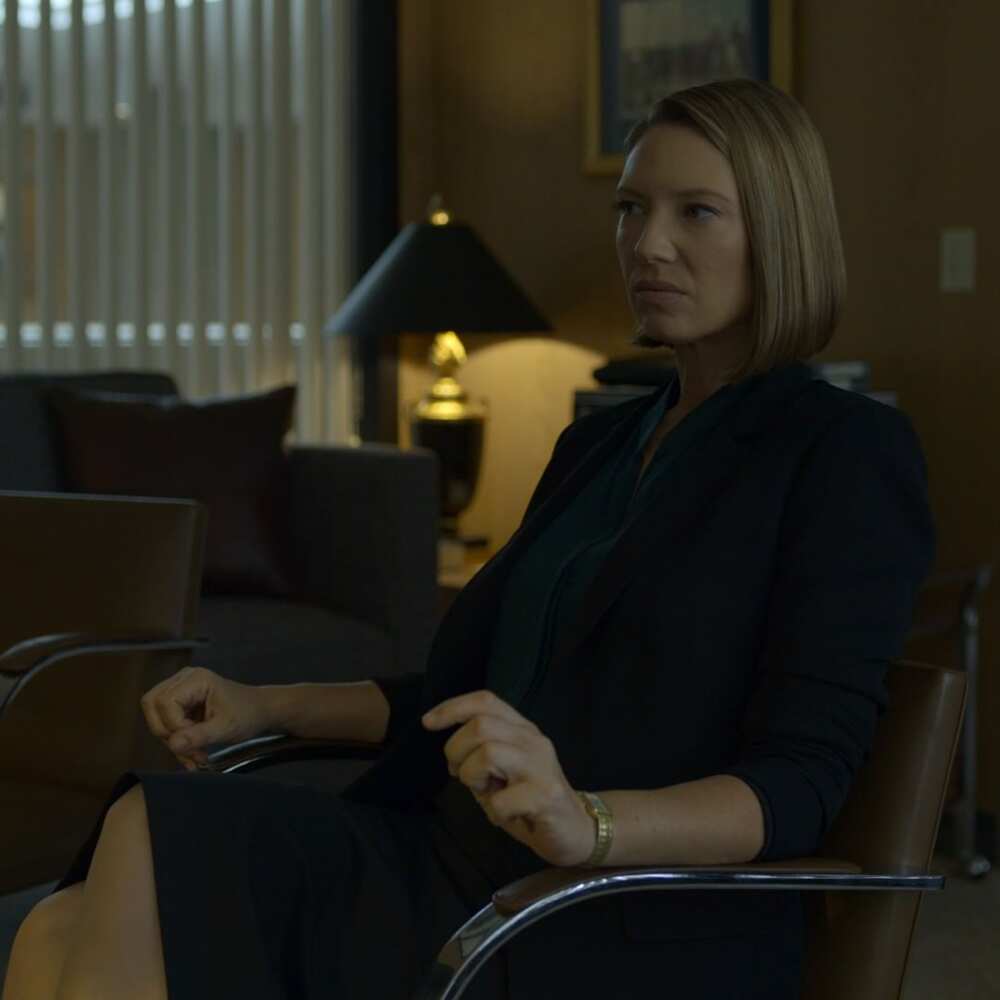 On the show, Torv, unlike in real life, is attracted to women. Her character, Wendy, is gay - a matter which in the 70s (the period in which the show is set) was considered a sexual orientation disturbance.
Her character has to navigate how to keep her sexual orientation under wraps as she deals with a lot of sexism at her workplace. The show aired for two seasons from 2017 to 2019.
While Mindhunter is not cancelled, fans of the series should not expect a third season anytime soon. The series is currently on an indefinite hold.
What is Anna Torv worth?
Like many accomplished actresses, the Australian star is quite well off. Anna Torv net worth is $6 million.
Anna Torv dating history
Anna and her now ex-husband Mark Valley first met on the set of Fringe in 2008. On the show, Valley played her ex-lover John Scott, who, after his death, comes back to haunt her through a series of hallucinations.
After a few months of dating, the two secretly got engaged and later married in the same year. News of their nuptials was only confirmed months later in early 2009 through Torv's PR representative.
Sadly, their marriage was not meant to last. Mark Valley was Anna Torv husband for a little more than a year together before the couple quietly split up.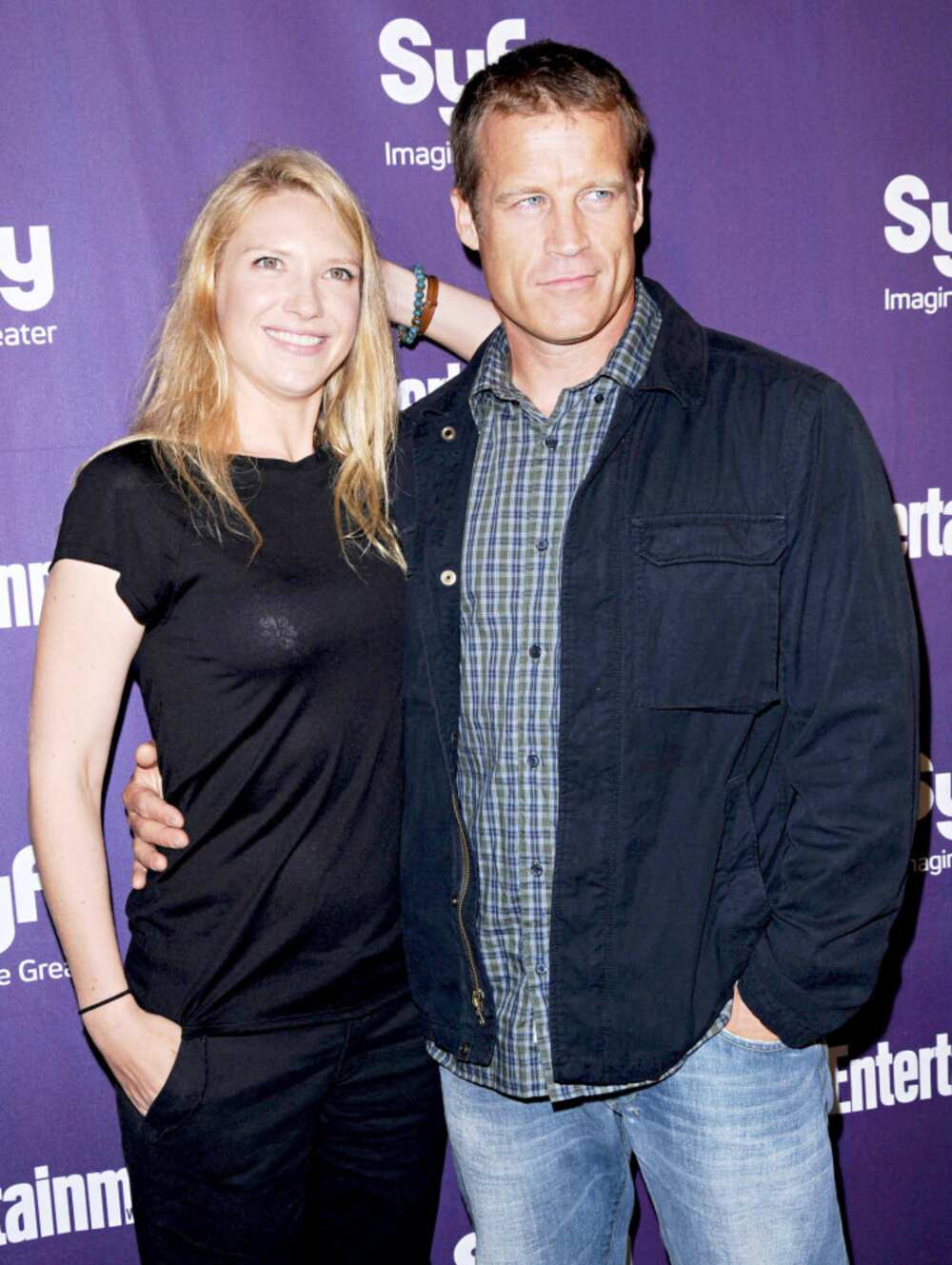 The couple had a 15 year age difference between them.
Who is Anna Torv partner 2020? The actress has not disclosed if she is dating anyone. Since her split and eventual divorce from Mark Valley, she has not been seen publicly with anyone else.
Anna Torv might be very private in her personal life, but her professional life is soaring. Despite not having a lot of acting credits, she chooses fantastic roles that leave an impression on fans years later.
Source: Legit.ng