Paul Qualley's biography: who is Andie MacDowell's ex-husband?
Paul Qualley, a former American model, is famous for being Andie MacDowell's ex-husband. Andie is a well known Hollywood actress who starred in unforgettable '80s and '90s movies such as Multiplicity, Bad Girls, Groundhog Day, St. Elmo's Fire, and Four Weddings and a Funeral. Find out how Paul met Andie, why they divorced, and more.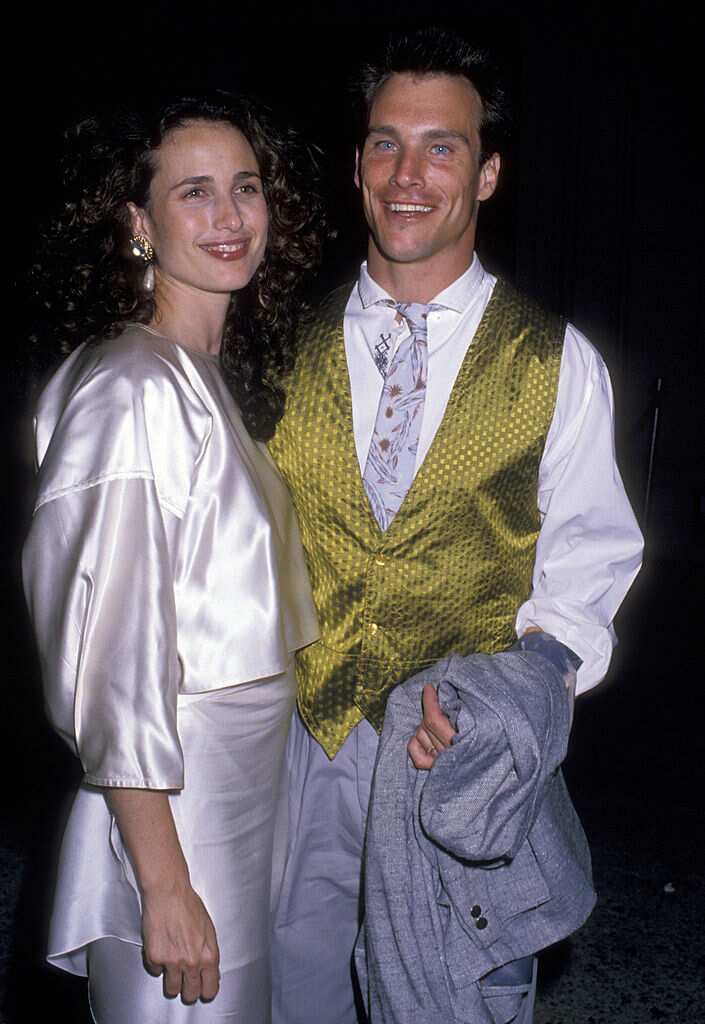 Paul Qualley and Andie were a power couple during his glory days as a model/actor. Their fairy-tale relationship helped him advance his career, but he dropped everything he had achieved in Hollywood and chose a more private life after their marriage ended. Find out what Paul has been up to since he left the limelight and all about Paul and Andie's celebrity children.
Profile summary
| | |
| --- | --- |
| Full name | Paul James Qualley |
| Gender | Male |
| Date of birth | March 14, 1958 |
| Zodiac sign | Pisces |
| Age | 65 years (as of 2023) |
| Place of birth | New York City, New York, USA |
| Current residence | Missoula, Montana, USA |
| Profession | Contractor, rancher, and former model/musician |
| Nationality | American |
| Ethnicity | White |
| Ancestry | Norwegian |
| Father | Lee James Qualley |
| Mother | Patricia Ann Rondou |
| Sexuality | Straight |
| Marital status | Divorced |
| Former spouse | Andie MacDowell |
| Daughters | Margaret Qualley and Rainey Qualley |
| Son | Justin Qualley |
| Height | 6 feet 2 inches (188 cm) |
| Hair color | Brown |
| Eye color | Blue |
| Net worth | Over $1 million |
Who is Paul Qualley?
Paul Qualley is a contractor, rancher, and former model/musician based in the US. Many know him as actress Andie MacDowell's ex-husband.
What is Paul Qualley's ethnicity?
He is an American citizen of a white ethnic background and Norwegian ancestral roots.
How old is Paul Qualley?
Paul Qualley's age is 65 years as of 2023. He was born in New York City, USA, on March 14, 1958, to Lee James Qualley and Patricia Ann Rondou.
Educational background
Paul attended a local high school and graduated in the mid-'70s. He then earned a Bachelor's degree in 1980.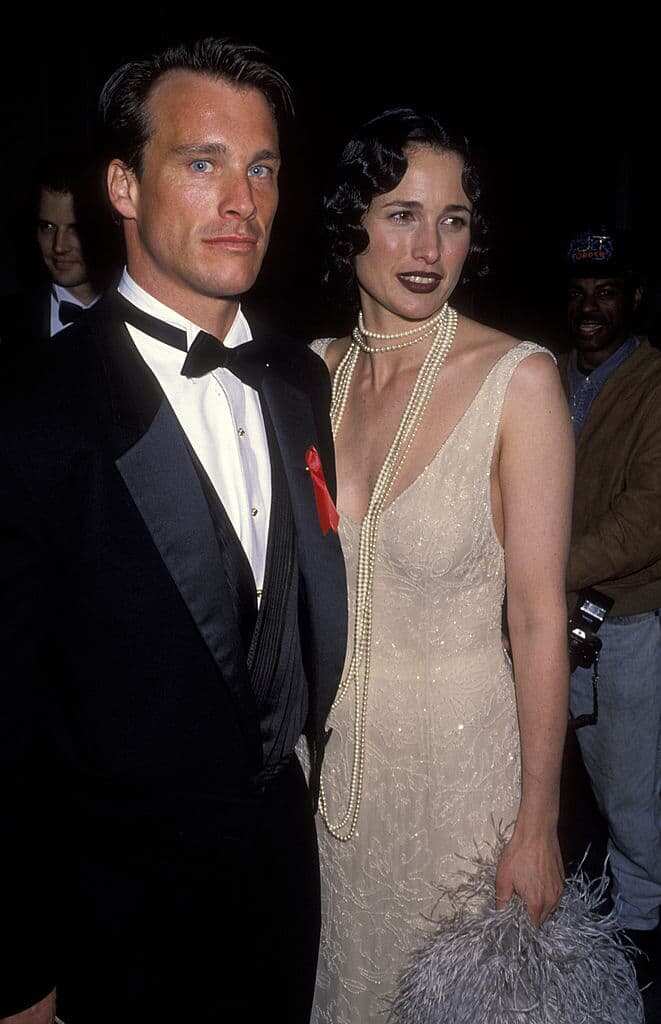 Career
Modeling fascinated Qualley from childhood. When he was old enough to choose a career, his loved ones encouraged him to pursue it.
He landed well-paying modeling jobs on ads and runways, traveled across the US and Europea, and became a force to reckon with in the industry in his 20s and 30s.
Besides modeling, Paul was an actor for almost a decade and did music too. He played Clo in the 2009 science fiction movie Moon Europa alongside Draven Archane, Yve Adams, and Louis Bissell.
Chris Bower wrote the script and directed the film. The Moon Europa film's storyline was about clones Bria and Osias falling in love.
Qualley later realized the contracting business suited him better and focused on growing his family ranch business in his 40s. Paul Qualley's ranch is located in Montana state, USA.
Although Qualley is no longer a model, his accomplishments left an indelible mark in the industry. One of Paul Qualley's songs, Please Please, is still a hit, even though he did not fully venture into music. The track was released in 1984 and is available on YouTube.
How did Paul Qualley become famous?
Besides seeing him modeling in ads and runways, many learned about Paul Qualley when he married Hollywood actress Rosalie Anderson MacDowell.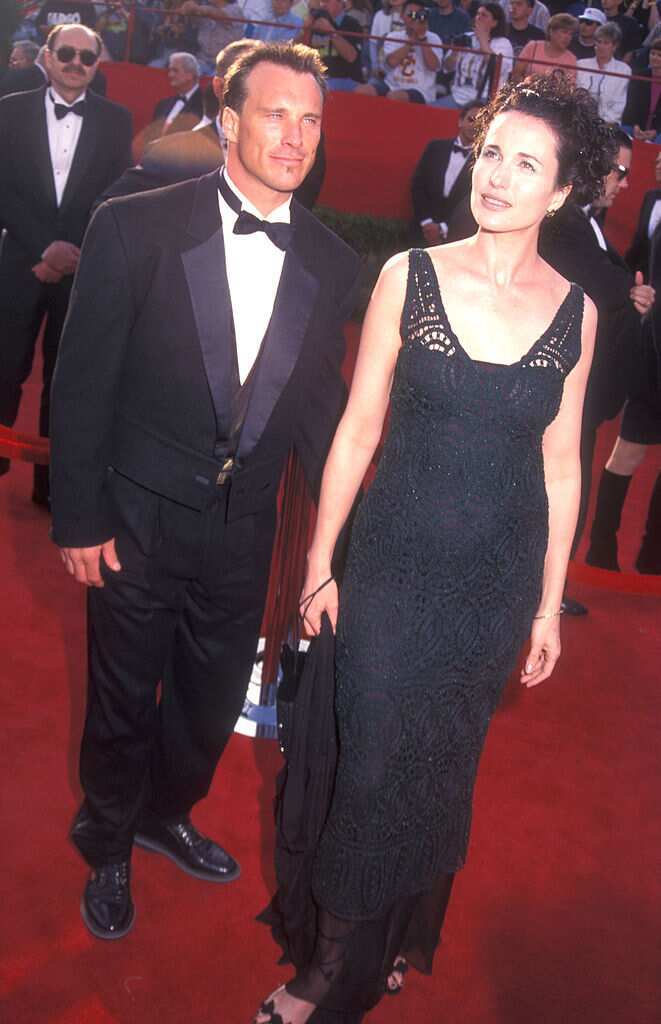 The actress was born in Gaffney, South Carolina, USA, on April 21, 1958. As of this writing, she has been featured in nearly 100 films and TV series.
Are Andie MacDowell and Paul Qualley still married?
Paul Qualley and Andie divorced in 1999 after about 13 years of marriage and having three children together.
How did Andie MacDowell and Paul Qualley meet?
They first met in 1985 when Paul was posing for GAP as a model. He was a rancher/model then, and they both appeared in the commercial.
Andie MacDowell and Paul Qualley tied the knot in 1986. The couple lived with their children on a 3,000-acre ranch in Missoula, Montana.
Paul built his family a house with his hands. His wife looked after the kids at home while he pursued an acting career in Hollywood. Moreover, the family would often go horse riding.
After eight years of marriage, Andie got tired of him playing provocative roles and often flying out to shoot films. She decided to leave the marriage and the ranch in 1999.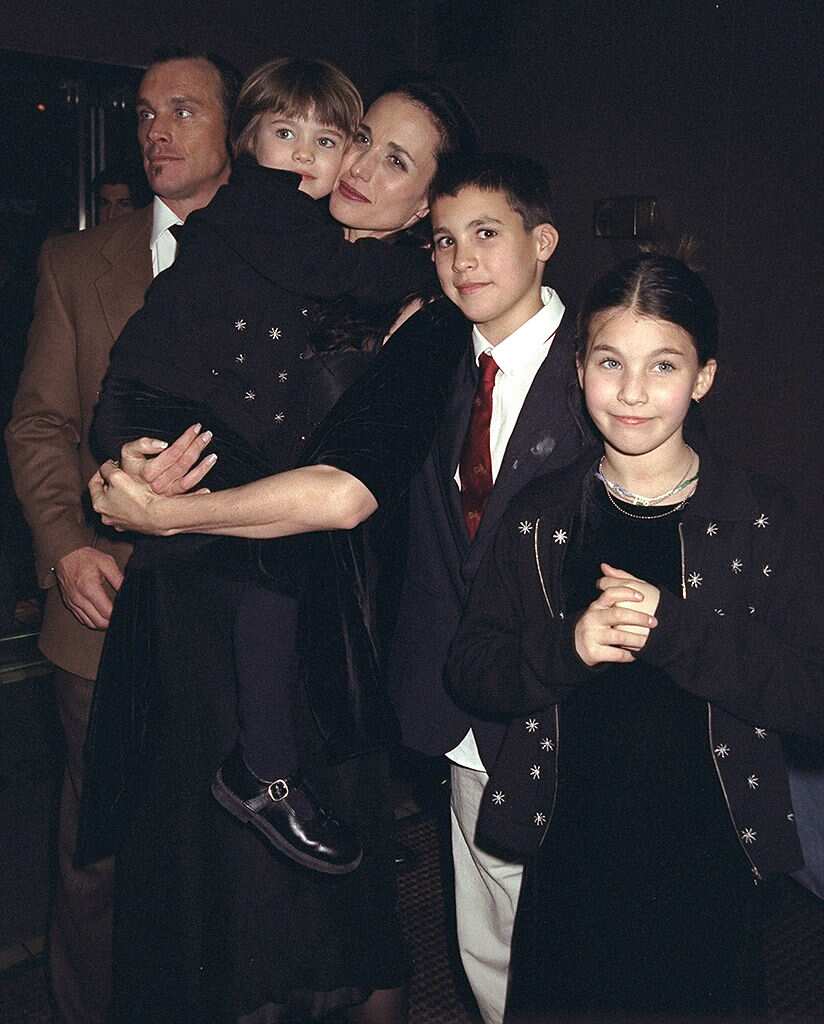 Since Andie did not want to grow old living in the middle of nowhere with people who were not her family, she moved out of Paul Qualley's ranch with the children after the court granted her custody.
Who is Paul Qualley married to now?
It is hard to tell if Paul Qualley remarried or stayed single because he chose a private life after parting ways with Andie.
Do Andie MacDowell and Paul Qualley have children?
Andie MacDowell and Paul Qualley's children are Sarah, Rainey, and Justin. The daughters took after their parents career-wise, but the son chose a different path.
Sarah Margaret Qualley
Sarah is 28 years old as of 2023 and the youngest of the Qualley siblings. She was born in Kalispell, Montana, USA, on October 23, 1994.
Qualley's daughter trained as a ballerina at the North Carolina School of the Arts and completed her apprenticeship at the American Ballet Theatre.
After modeling for Chanel, Ralph Lauren, and other big names in the fashion industry, Sarah landed her first role in Gia Coppola's Palo Alto movie in 2013. After this, she starred in Netflix's IO and Death Note.
Her breakout role was in HBO's The Leftovers alongside Justin Theroux. Sarah earned her first Emmy nomination for Fosse/Verdon.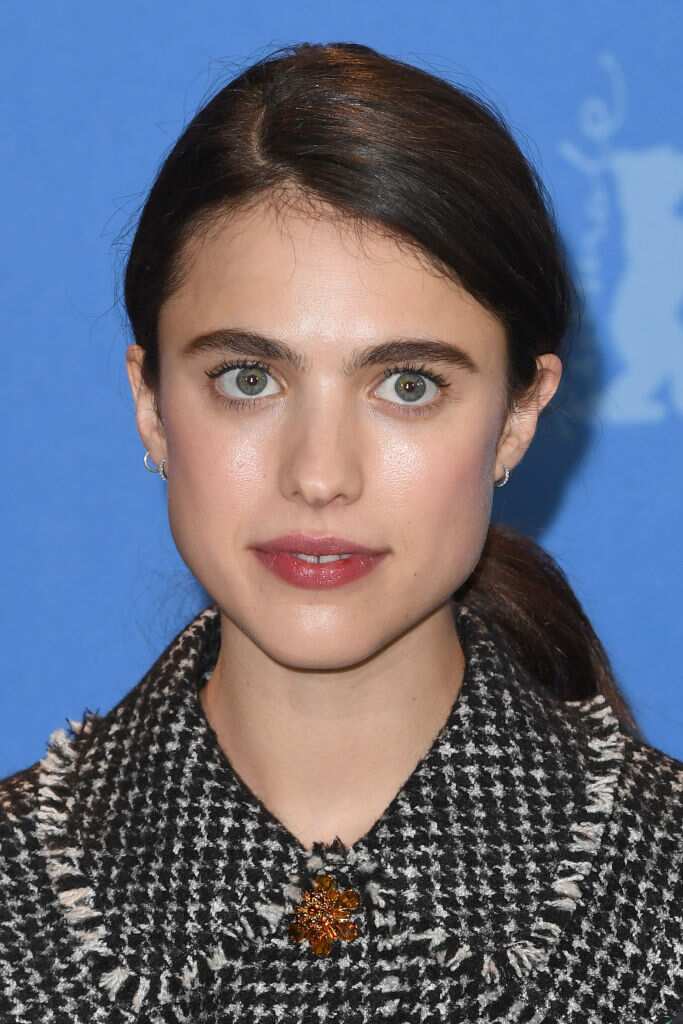 In 2017, she starred in a Kenzo perfume ad directed by Spike Jonze.
Sarah dated Ariana Grande's ex-fiancé, Pete Davidson, for several months in 2019. Pete moved on to Kaia Gerber after their breakup.
Rainey Qualley
Rainey was born in Asheville, North Carolina, USA, on March 11, 1990. The 33-year-old budding actress/recording artist uses the stage name Rainsford. She began with blues/country tracks and later shifted to pop.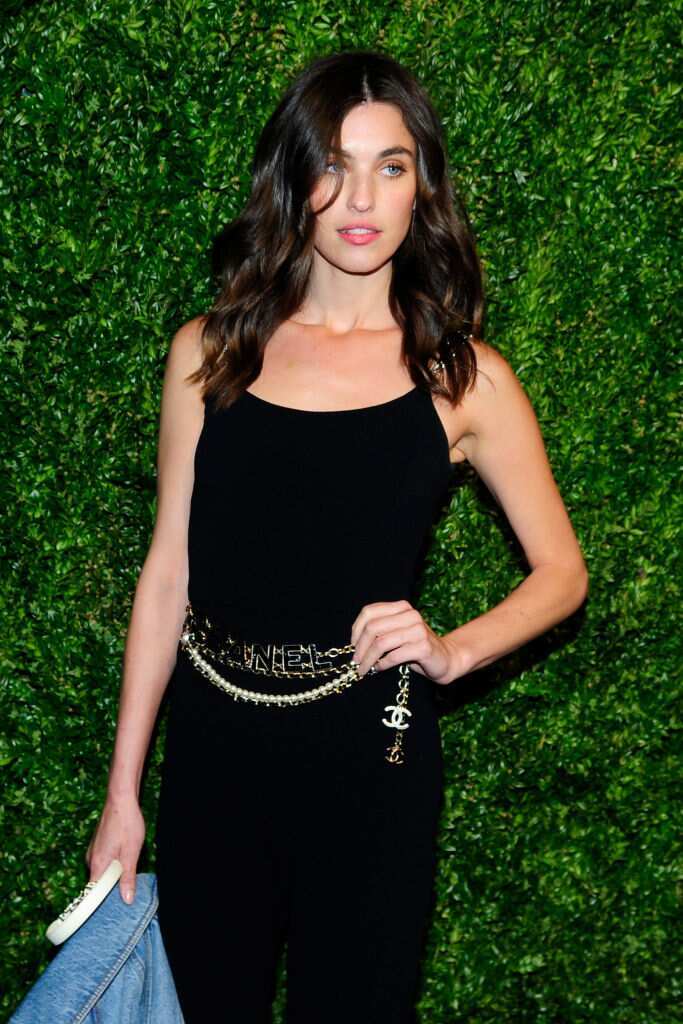 Who is Rainey Qualley's father? Singer Rainey is the middle child of former model Paul Qualley and actress Andie MacDowell. Some of her top achievements was being named Miss Golden Globe in 2012.
Paul Qualley's daughter began acting in 2012. Her first role was in The Mighty Fine. The actress also played herself in Ocean's 8.
Justin Qualley
Justin is Andie MacDowell and Paul Qualley's first child and only son. The 36-year-old was born on August 14, 1986, in the United States.
What does Andie MacDowell and Paul Qualley's son do? Justin Qualley works in real estate in Montana, where his family owns a ranch.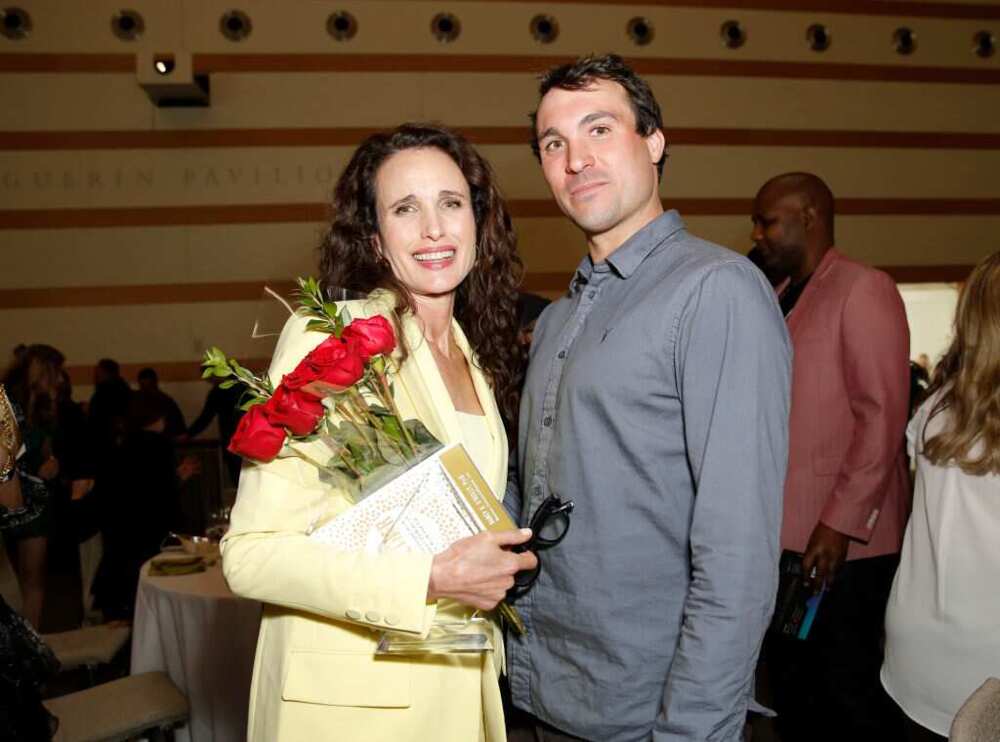 Andie wrote a tribute to Justin on his 35th birthday. She explained how his birth changed her perception of life. She wrote about how she was 27, pregnant with Justin, and struggling to build her modeling career. Nothing else mattered more to her than her son.
Andie made motherhood her priority because she did not want her career to rob her of the opportunity of having a family.
Unlike his siblings, Justin avoids the celebrity lifestyle.
Who is Andie MacDowell's spouse?
The actress is not married but has two ex-husbands, Paul Qualley (1986 -1999) and Rhett Hartzog (2001- 2004). Andie married her high school classmate Rhett Hartzog after parting ways with Paul Qualley.
Where does Paul Qualley live now?
He lives in Missoula, Montana, USA.
Where is Paul Qualley today‌?
He manages his large ranch in Missoula, Montana, USA, and works as a realtor with a real estate company.
How much is Paul Qualley worth?
Paul Qualley's net worth is over $1 million, while his ex-wife has a net worth of around $20 million. Most of Qualley's wealth comes from his past jobs in the fashion and modeling industry. Paul also makes a significant amount of money from contracting and ranching businesses.
Is Paul Qualley an actor?
Qualley played roles in several movies and released some songs after he quit modeling. One of his last movies was the 2009 science fiction movie Moon Europa. Paul later left the entertainment scene to become a full-time real estate contractor and rancher.
How tall is Paul Qualley?
Paul Qualley's height is 6 feet 2 inches (188 cm), and he has brown hair and blue eyes.
Where is Paul Qualley now?
He is managing his ranch in Montana, USA.
Fun facts about Paul Qualley
His marriage with actress Andie MacDowell lasted 13 years.
The former couple has three children.
He left the limelight after parting ways with actress Andie MacDowell.
Paul runs a ranch in Montana.
Paul Qualley is famous for modeling and being actress Andie MacDowell's husband. He no longer holds both titles and leads a different life away from the spotlight. Paul changed careers after his marriage with the actress ended.
Legit.ng published a detailed piece about Ozzy Osbourne's children. The British musician led the Black Sabbath band, which spearheaded the growth of the heavy metal music genre in the UK.
John Michael "Ozzy" Osbourne later established a solo music career and became a reality TV star. He and his family starred inThe Osbournes reality TV show.
Source: Legit.ng