Ozzy Osbourne children: Who are the heavy metal legend's kids?
British musician Ozzy Osbourne fronted the heavy metal band Black Sabbath before embarking on a successful solo career. He later became a reality TV star with The Osbournes, a reality television program featuring the life of his family. Through the series, fans of the singer got to see Ozzy Osbourne children grow up with their rockstar dad and celebrity mum. But, did you know that not all of the singer's kids appeared on the TV series? Here are more interesting facts about Ozzy Osbourne kids.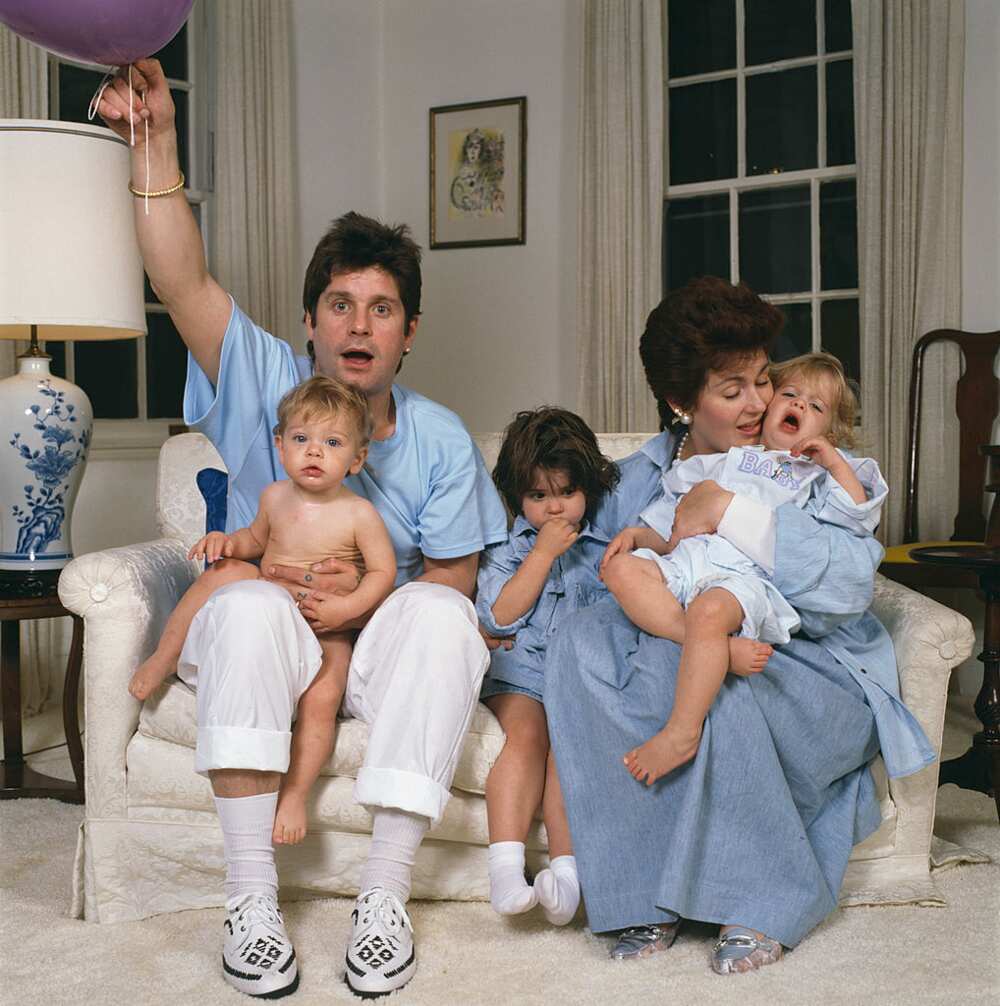 John Michael "Ozzy" Osbourne is an English singer, songwriter, and television personality who rose to prominence during the 1970s as the lead vocalist of the heavy metal band Black Sabbath, during which period he adopted the nickname Prince of Darkness. While the singer's career is what gained him fame, his family's lifestyle has also cemented popularity. Check out this detailed tell-all article about the Osbourne kids.
Ozzy Osbourne children
Find out how many kids Ozzy fathered, and with whom.
Kids from his first marriage to Thelma Riley
In 1971, Ozzy met Thelma Riley and they were married shortly thereafter. Ozzy said in an A&E Biography of their romance,
"Shortly after I became successful with Black Sabbath, I met Thelma in a nightclub. Then we got married and we had two children, Jessica and Louis. We bought a house for 20,000 pounds, I thought, 'I have arrived.' Not realizing it was a giant mirage. Something ain't feeling right."
Ozzy adopted Elliot (Riley's son from a previous relationship) and then the couple welcomed their daughter Jessica in January 1972 and a son, Louis, in 1975.
However, he called his marriage a "terrible mistake" and admitted his frequent touring with Black Sabbath as well as drug and alcohol addiction ended their marriage. Jessica and Louis have publicly stated Ozzy was not a good father to them, and the rockstar admitted he did not remember their births.
Jessica Starshine Osbourne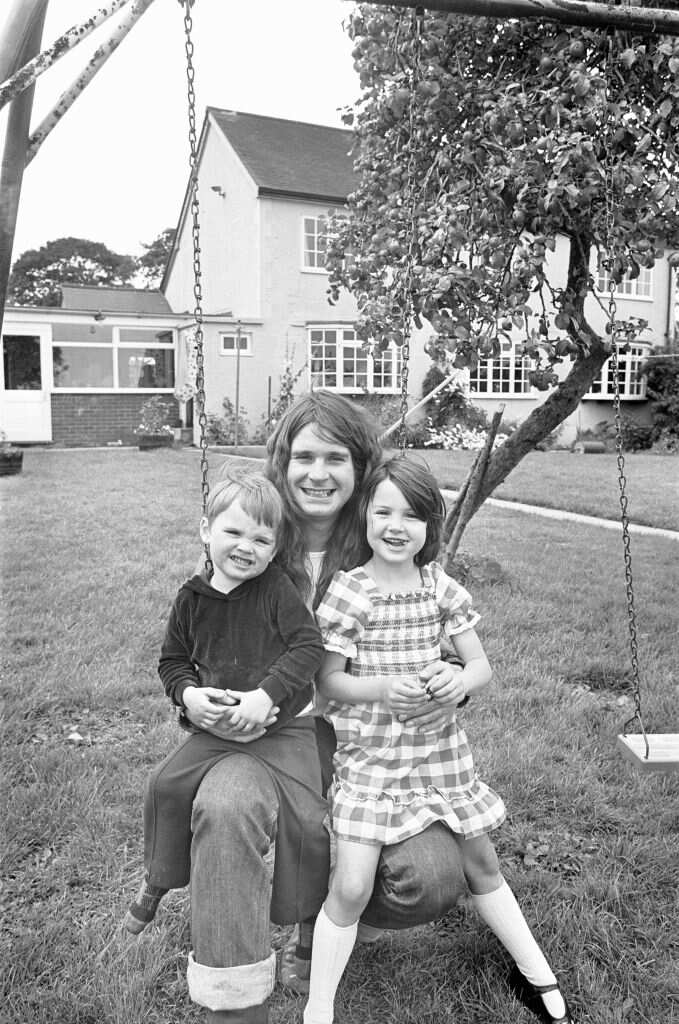 Ozzy Osbourne daughter Jessica Osbourne was born on January 20, 1972.
Louis John Osbourne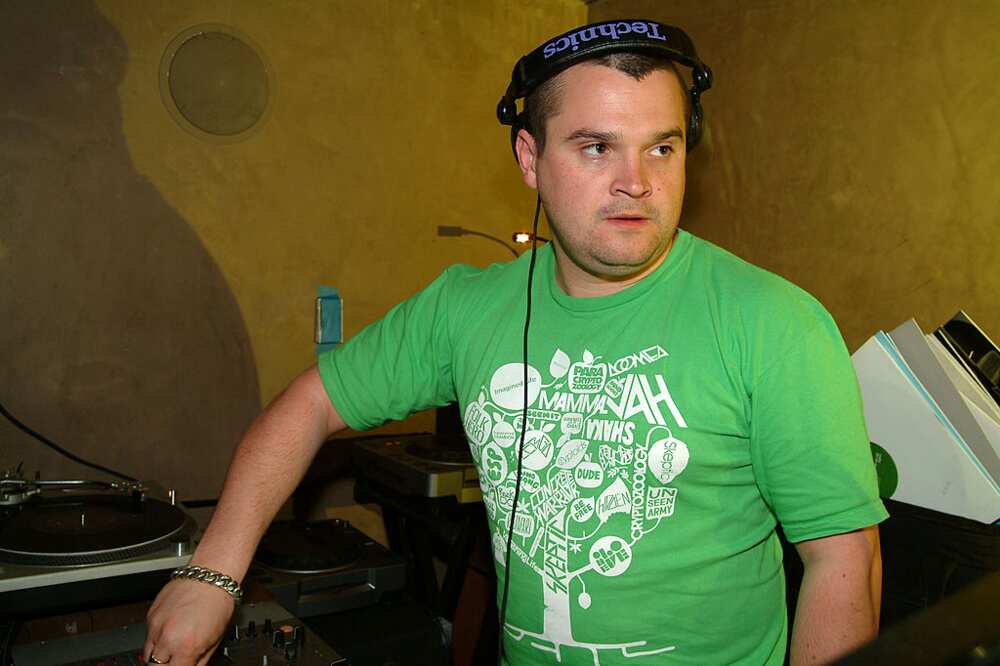 Louis Osbourne was born in 1975 in Birmingham, England. The internationally known club DJ is the eldest son of Ozzy. Louis made regular appearances with Ozzy and his family in the first season of The Osbournes.
Louis started his working life at a record shop in Birmingham before finding success as a DJ in the 1990s working in Ibiza, and he later set up a record label.
Louis married actress Louise Lennon on December 31, 2003, in Birr, Offaly (Irish Republic). They have one child, a daughter named Maia.
Louise, who has enjoyed roles in Dr Dolittle 2 and America's Sweethearts and worked as a personal assistant to Catherine Zeta-Jones, runs an acting workshop in Birmingham.
The couple met in a Los Angeles bar in 2002 while Louis was visiting his dad who had just been given a star on Hollywood's Walk of Fame.
In a 2011 documentary called God Bless Ozzy Osbourne, Louis recalled that his father wasn't around much and when he was, he was drunk.
His sister Jessica added,
"I don't remember being put to bed or having a bath by dad or anything like that. I wouldn't say he was there for us, no, never on sports day, school trip, parents' evening. He wasn't like that, no."
In an interview in 2011, Louis said he gets on well with his half-sisters Aimee and Kelly and half-brother Jack, but said their busy work schedules make family gatherings difficult.
Elliot Kingsley
Elliot Kingsley, born in 1966, is the biological son of Thelma Riley and the adopted son of Ozzy Osbourne
How many kids does Ozzy and Sharon Osbourne have?
In 1982, the singer married his manager, Sharon Arden, and they welcomed three children together: Aimee, Kelly, and Jack.
The Osbourne family became famous overnight with the airing of their MTV reality TV show The Osbournes in 2002. The show aired until 2005 and did not include eldest daughter Aimee who decided early on that she did not want to be famous.
Aimee Osbourne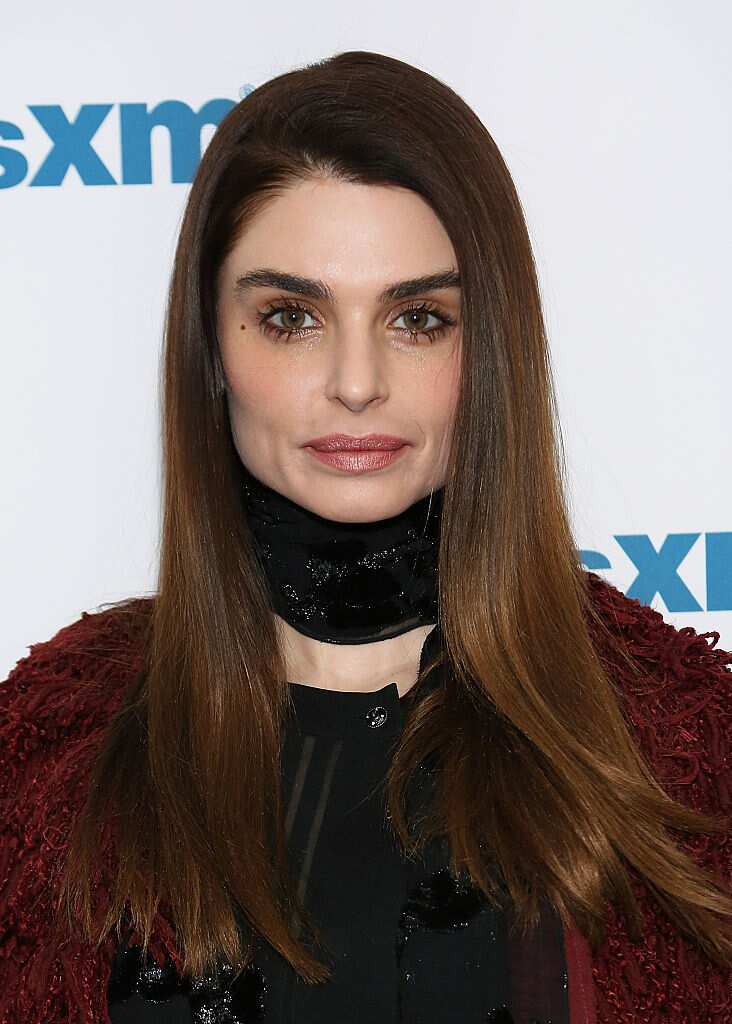 On September 2nd, 1983, Sharon and Ozzy welcomed their first daughter Aimee. Growing up, Aimee yearned to be out of the spotlight. In fact, she was so against Hollywood fame that she even moved out of the family house at a young age because she could not stand filming her parents' reality show, The Osbournes.
Aimee declined when asked to appear on the reality show with the rest of her family as she was trying to start a music career and thought it would damage her credibility and chances of making it on her own.
While it was not easy for Aimee to be on her own and she felt let down by her parents for some time, her mother eventually opened up about how much she regretted having turned her back on Aimee back then, and today, they get along.
According to Ozzy Osbourne wife Sharon on her CBS morning talk show The Talk,
"I know that my eldest girl, Aimee, left home at 16 and she couldn't live in our house because we were filming and it drove her insane. She felt, too, that she didn't want to grow up on camera. She hated the idea, it was appalling to her...And so she left at 16 and I regret every day that she did."
Aimee had numerous attempts at trying to launch her music career. In 2010, she began recording and releasing music under the name ARO. Rather than using her full name, she chose to be known by her initials to separate herself from her family and the media circus surrounding their hectic and scrutinized lives.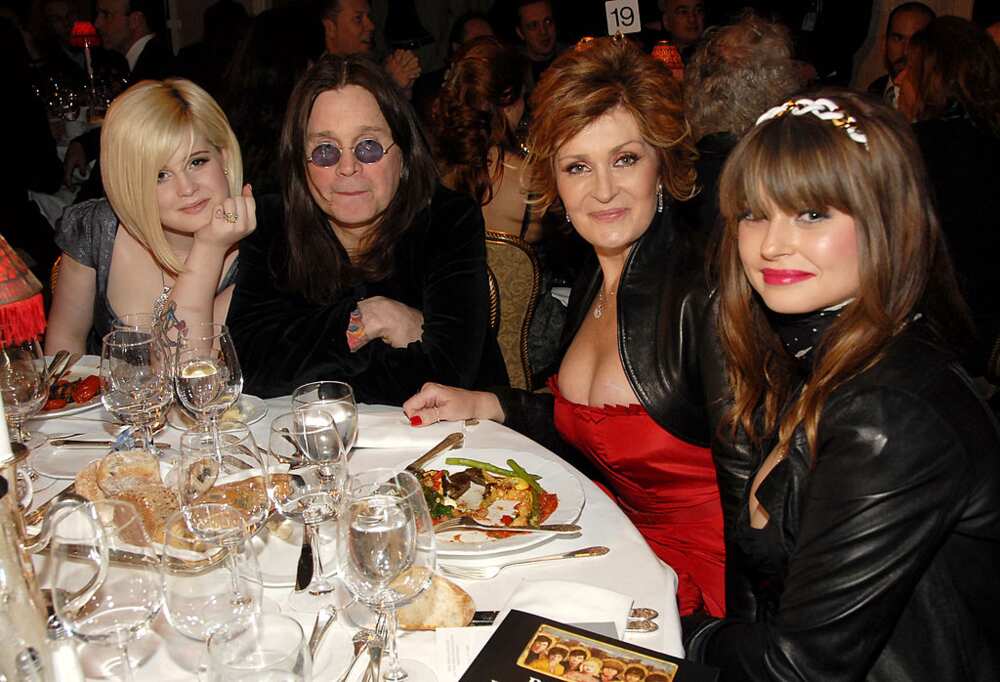 In a 2007 20/20 interview, Aimee told Barbara Walters that she's not "afraid of the world," she just didn't want to be as famous as the rest of her family.
Back in 2003, Aimee appeared in an MTV production of Wuthering Heights based on the classic novel by Emily Bronte. Aimee starred alongside a few famous faces including Katherine Heigl (Grey's Anatomy), Erika Christensen (Parenthood), and Mike Vogel (Bates Motel).
In 2015, Aimee debuted a music video for her song Raining Gold.
Aimee admitted to The Independent that while she has gotten very close to her parents as an adult, she has a "rocky" relationship with her siblings Jack and Kelly. When asked about her siblings, she stated,
"I wouldn't say there is an ease between us, but there is an acceptance. Do we socialize? No."
Kelly Osbourne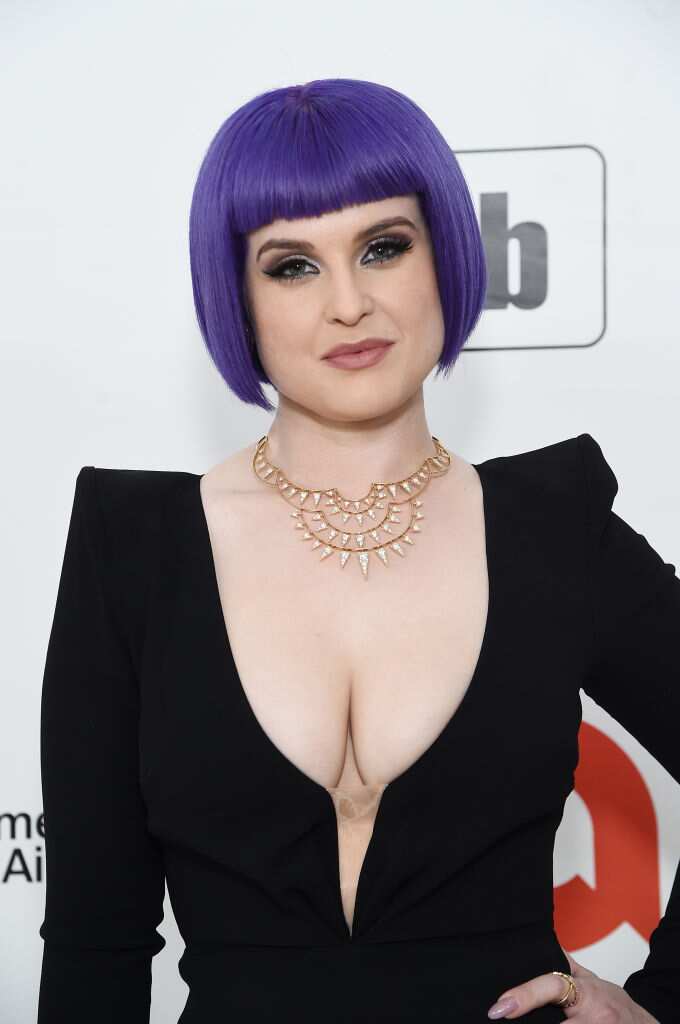 Kelly Osbourne was born on October 27, 1984, in Westminster, London, England as Kelly Lee Osbourne.
Following The Osbournes, she went on to become a TV personality and actress. Between the years 2002 and 2005, she released two records with relative success, and she also launched several fashion lines over the years, which has cemented her reputation as a style guru.
Kelly worked on E's Fashion Police, where she was a presenter from 2010 to 2015. She also began many hosting gigs that ultimately led to acting and movie deals.
In 2009, Kelly was asked to compete in Dancing With The Stars, and although she did not win, the actress and her partner Louis Van Amstel came in 3rd place.
Jack Osbourne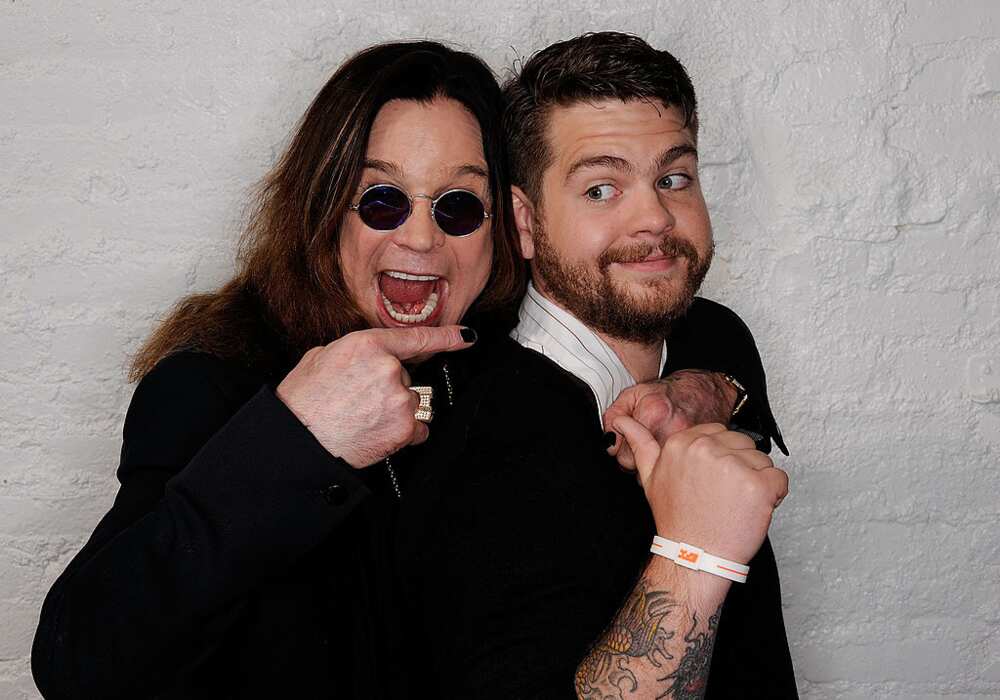 Jack was born on November 8, 1985. He struggled with addiction to prescription substances, but in 2019, he celebrated 16 years of sobriety.
On his Instagram, Osbourne posted the following stats:
"You've been sober for: 16.00 Years, 192.00 Months, 5,845 Days, 140,263 Hours."
Jack, who also lives with Multiple Sclerosis, went to rehab at the age of 17 for an OxyContin addiction. As he continued in his Instagram post,
"If at 17 someone told me where I'd be at 33 with 16 years of continual sobriety, I would have laughed and told you to f*ck off. Even though this last year of sobriety was filled with so much pain it all led to some fantastic personal growth."
Jack has developed a career in the media as a producer and has always worked close to his father's brand.
In 2012, the same year he was diagnosed with Multiple Sclerosis, Jack married actress Lisa Stelly, with whom he had daughters Pearl and Minnie and son Andy, before divorcing her in 2019.
Jack soon found love again in his current girlfriend Aree Gearhart.
Other children
Ozzy and Sharon also took in their family friend's son who was in his teens when they had started to film their popular reality show. Robert Marcato became a member of the Osbourne family when his mother died of cancer. Although Sharon and Ozzy never adopted Robert, he was seen as a part of their family.
Ozzy Osbourne children are all grown up and they all have success stories of their own. For more details about your favourite celebrities, keep reading Legit.ng.
READ ALSO: John Wayne children: Who are the descendants of the legendary actor?
John Wayne was one of the biggest movie stars for over three decades. He starred in movies like Stagecoach, Sands of Iwo Jima, Hondo, The High and the Mighty, True Grit, and so many more. The actor died on June 11, 1979, at the age of 72 due to cancer. He was survived by his seven children from two of his three marriages.
Who are John Wayne's children, and who are their mothers? Legit.ng tells it all in the recently published piece about the actor's kids.
Source: Legit.ng