Is the Patrick Swayze's son rumour real and did the actor have kids?
Patrick Swayze was an American actor, dancer, singer, and songwriter who gained fame with appearances in films during the 1980s. Swayze died of cancer in 2009, leaving his entire $40 million estate to his wife. Recently, the media revealed the news about the existence of Patrick Swayze's son. The actor reportedly had a secret love child who could make a legal move for a chunk of the late actor's fortune. Does Patrick Swayze have a son?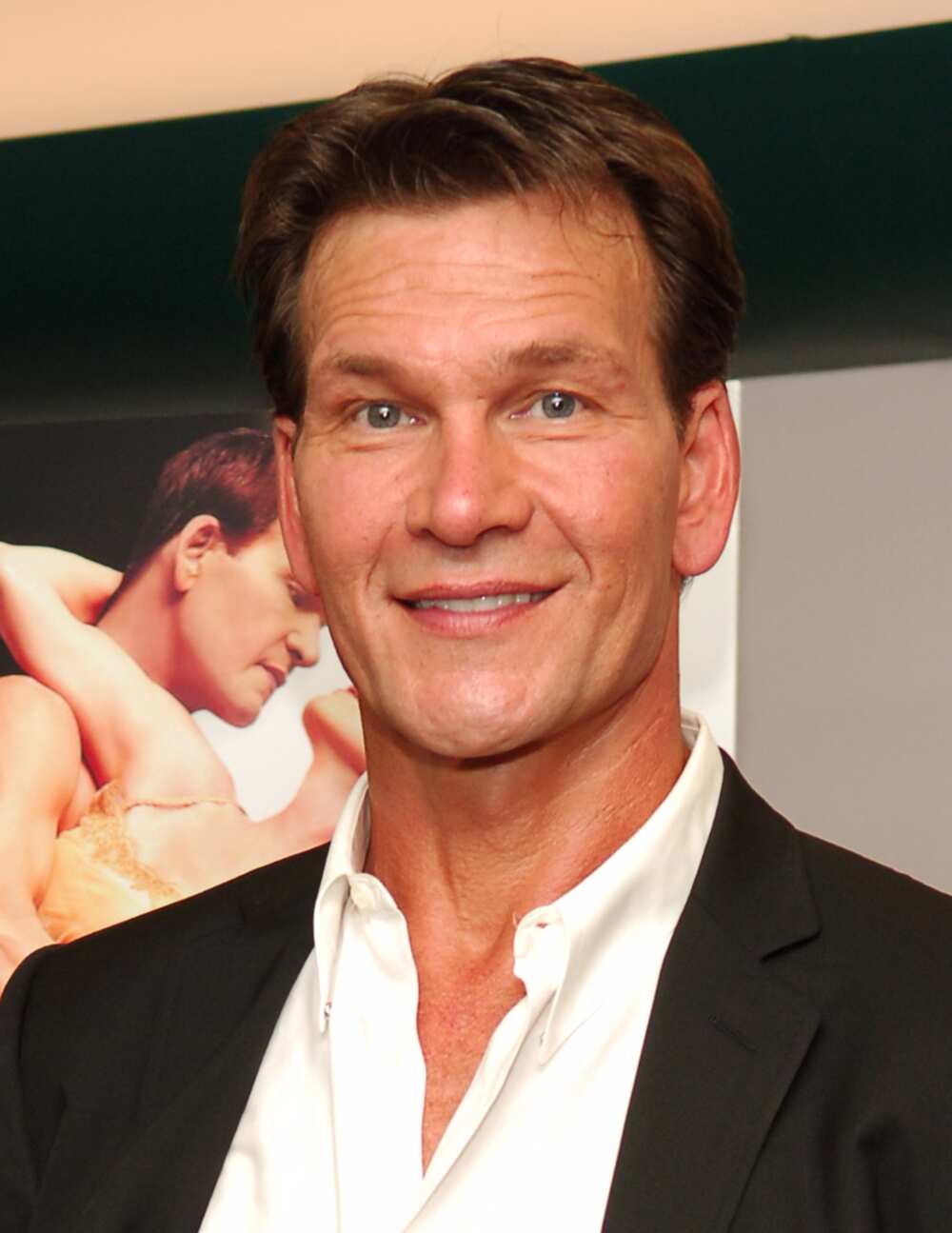 Patrick Swayze's wife, actress Lisa Niemi, revealed that her greatest regret was not having children with her husband of more than 34 years, who died at the age of 57 after a battle with pancreatic cancer. The actor's biggest regret was also not having kids. But now, it seems that the late actor had a child after all. Who is Patrick Swayze's son's mother? Here is everything you need to know about him.
Profile summary
Full name: Jason Whittle
Gender: Male
Date of birth: 7 March, 1975
Age: 46 years (as of 2021)
Zodiac sign: Pisces
Place of birth: Springfield, Missouri, United States
Current residence: Lake of the Ozarks, Missouri, USA
Nationality: American
Ethnicity: White
Religion: Christianity
Sexuality: Straight
Height in feet: 6'5"
Height in centimetres: 196
Weight in pounds: 295
Weight in kilograms: 134
Hair colour: Brown
Eye colour: Brown
Mother: Bonnie Kay
Father: Patrick Swayze
Marital status: Married
Wife: Natalie Whittle
Children: 6
School: Camdenton High School
College: Southwest Missouri State
Profession: Former NFL star, real estate broker
Everything we know about Patrick Swayze's son
A man believed to be the late Patrick Swayze's secret child has been found after decades. His name is Jason Whittle. He is from Missouri, United States.
How old is Jason Whittle, Patrick Swayze's only child?
He was born on 7 March, 1975. As of 2021, he is 46 years old.
Career
When it comes to his profession, Jason is a former NFL star. He started playing football in high school.
Following that, he continued to pursue a career in big sports while at Southwest Missouri State. Soon after, he signed with the NFL and began playing professional football.
These days, Whittle has retired from sports. Presently, he is a real estate broker and co-owner of Jason Whittle All Pro Team RE/MAX Lake of the Ozarks.
What NFL team did Jason Whittle play for?
He has made a nice living for himself by playing for different teams:
1998 – 2002 – The New York Giants
2003 – The Tampa Bay Buccaneers
2004 – 2005 – The New York Giants
2006 – The Minnesota Vikings
2007 – 2008 – The Buffalo Bills
Who is Jason Whittle's mother?
Jason Whittle Swayze was allegedly conceived during a one-night stand between his mother, Bonnie Kay, and then-20-year-old Patrick Swayze in the early 1970s.
Bonnie was 15 years old when she met Swayze at Missouri's Lake of the Ozarks in 1972. In the 31 July 2017 issue of Globe Magazine, Bonnie's mom, Lebetta (Luvin) Whittle, commented on it as follows:
She told me he wanted her to run away with him. But she was way too young and told him he could get in trouble for doing that. It was a short relationship, and she said she stayed there all night.
Speaking of her grandson's appearance, Lebetta Whittle said:
He looks like him. He's got all Patrick's ways.
Unfortunately, Patrick Swayze and his son never met. While on her deathbed, Bonnie revealed the truth about his father to Jason. Whittle's mother passed away from cancer on 12 August 2012.
Jason Whittle Patrick Swayze's son's picture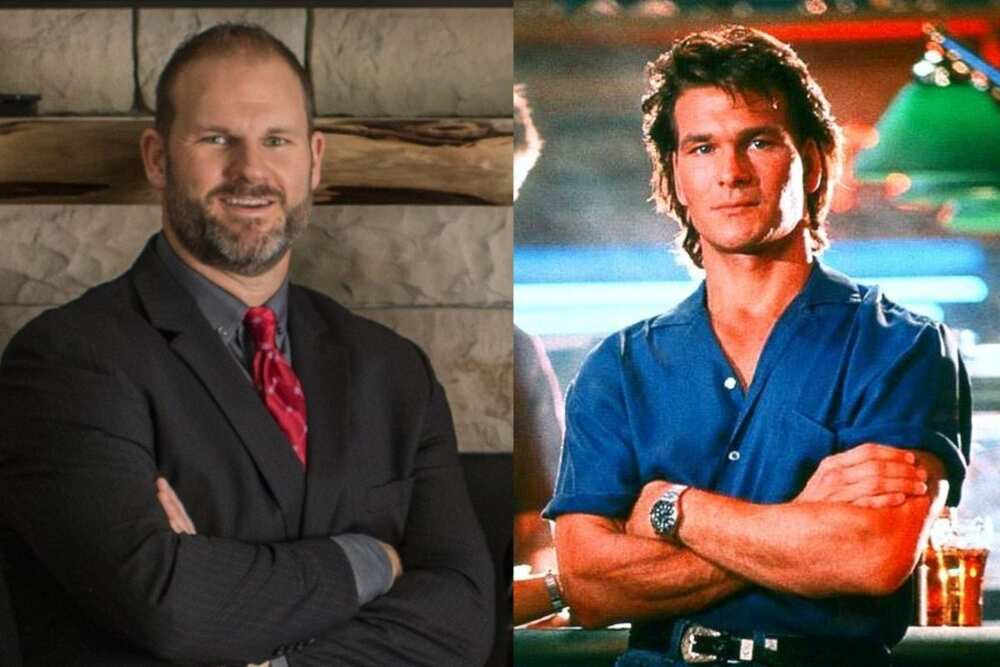 What does Patrick Swayze's son look like? After looking at the photos of Swayze and Whittle side by side, plastic surgeon Dr. Anthony Youn proclaimed that they both have similar eye shapes and colours, the same nose, and lips. He also added:
Both of them have a forehead shape that matches each other as well.
Did Patrick Swayze have other kids?
No, there were no other Patrick Swayze's children born from the actor's marriage to his wife.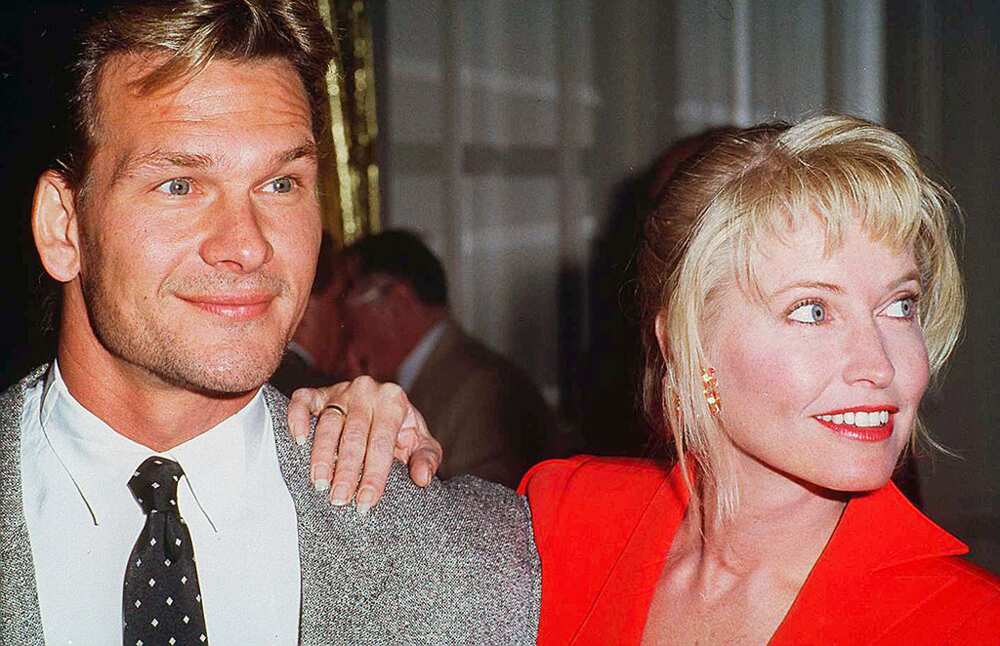 Patrick Swayze's marriage life
Lisa Niemi and Patrick Swayze had one of the most romantic relationships in Hollywood. Soulmates and life partners, Swayze and his wife were each other's pillars of strength during 34 years of marriage.
Lisa was there for Patrick throughout his battle with pancreatic cancer. Their fairytale romance was at times unspoiled, but the couple had their ups and downs.
The pair first met in 1975 in Texas at Patrick's mom's dance studio. In 2003, the pair separated for a year because the actor developed a drinking problem, but the couple overcame this hiccup.
They were married for over three decades. When he was alive, the actor said he was thrilled when his wife Lisa Niemi got pregnant, but her miscarriage in her first trimester devastated them.
After the miscarriage, the couple tried for another baby, but Lisa failed to get pregnant again. In 2009, the actor passed away.
Was J. Whittle left an inheritance from his famous father?
Officially, no, he was not in the will because his late father was unaware of J. Whittle's existence. After his death, the legendary actor left behind approximately $40 million.
As a result, his son could be entitled to a portion of the money. Nonetheless, Swayze's wife, Lisa Niemi, denied Whittle's connection to the actor, claiming that he is not her husband's son.
Patrick Swayze's son now resides in Missouri with his wife and six kids (four girls and two boys). Since the news broke of his alleged father, Jason Whittle has not been very public about this revelation. These days, he works in real estate and stays away from the spotlight.
READ ALSO: Kelley Cahill's biography: what is known about Jon Rahm's wife?
Legit.ng recently reported about the life of Kelley Cahill. She is a former American athlete. Kelley is famous for being the wife of professional golfer Jon Rahm.
They began dating in college. The beloveds tied the knot in 2019. Recently, the couple welcomed their first child. Is it a boy or a girl? How old is Jon Rahm's wife now?
Source: Legit.ng