Is the Patrick Swayze son rumor real and did the actor have kids?
Patrick Swayze was an American actor, dancer, singer, and songwriter who gained fame with appearances in films during the 1980s. The actor was popular for playing tough and romantic male leads, giving him a wide fan base. Swayze died of cancer in 2009, leaving his entire $40 million estate to his wife, Lisa Niemi, but according to recent reports, Patrick Swayze reportedly had a secret love child who could make a legal move for a chunk of the late actor's fortune. What do we know about the Patrick Swayze son rumour?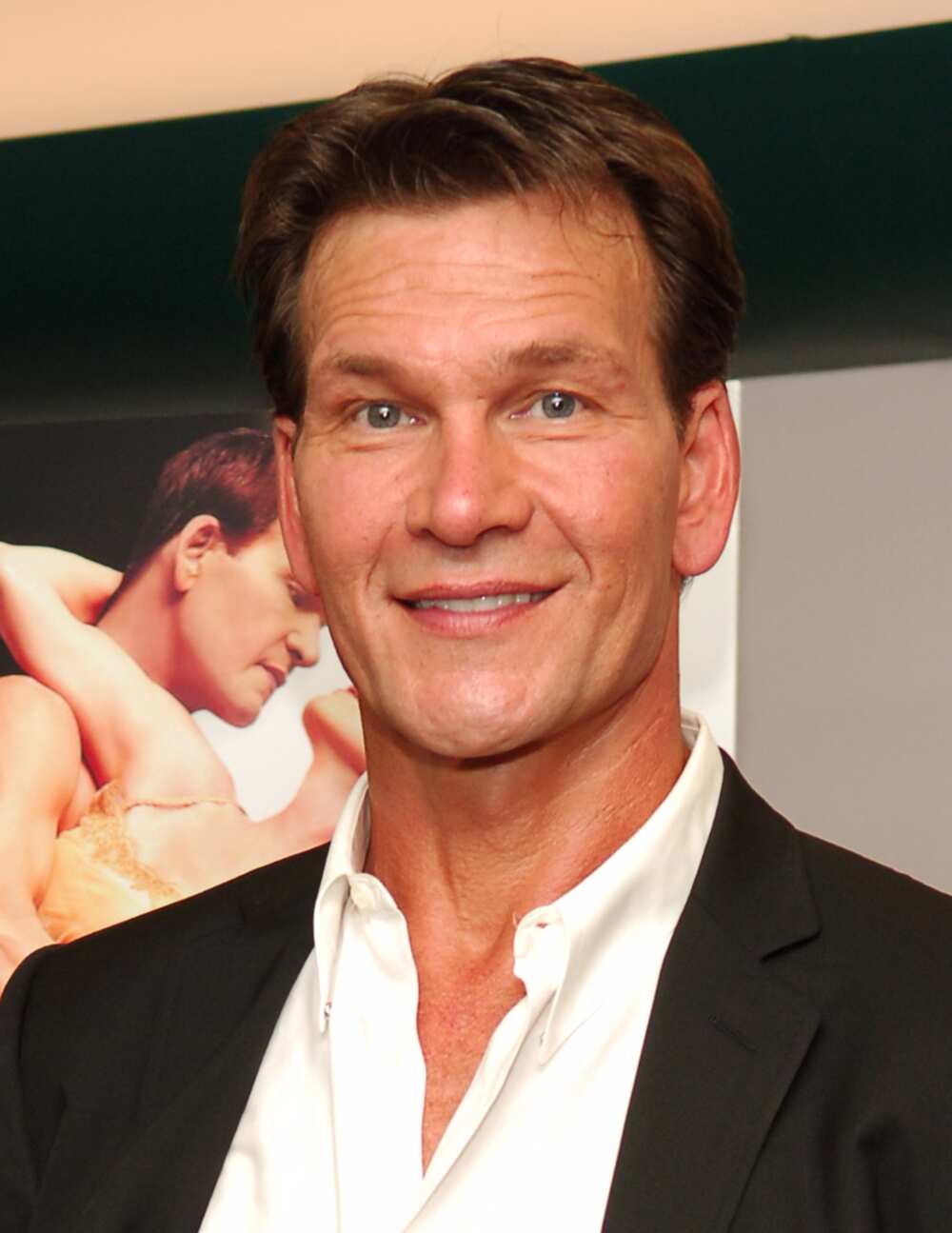 Actress Lisa Niemi, Patrick Swayze's wife, revealed that her biggest regret was never being able to have kids with her husband of more than 34 years, who died aged 57 after bravely battling pancreatic cancer.
Swayze's biggest regret was also not having kids. In his memoir, The Time Of My Life, Patrick wrote of his longing for fatherhood, saying:
I couldn't wait to become a dad, to have a child with this woman I loved so dearly. And I wanted to be the best father I could be, the kind of father my dad had been to me. I felt completely crushed with grief. We wanted to try again, but the loss had been so devastating that we just couldn't do it right away. We figured we had plenty more years ahead of us. Eventually, we did start trying again, hoping Lisa would get pregnant. But she never did.
But now, it seems that the late actor actually had a child, a man known as Jason Whittle. Who is Patrick Swayze's son?
Everything we know about Patrick Swayze son
A man believed to be the late Patrick Swayze's secret son has been found after decades. The alleged son is Jason Whittle, who was born in 1973.
Who is the mother of Patrick Swayze's son?
Jason Whittle Swayze was allegedly conceived during a one-night stand between his mother, Bonnie Kay, and then-20-year-old Swayze in the early 1970s. Bonnie passed away from cancer in 2012 but not before telling Jason the truth about his father.
Bonnie was 15 years old when she met Swayze, then a handsome dancer and former high school football player, at Missouri's Lake of the Ozarks in 1972.
Bonnie's mom, Lebetta Whittle, told Globe that,
"She told me he wanted her to run away with him. But she was way too young and told him he could get in trouble for doing that. It was a short relationship, and she said she stayed there all night."
Speaking about Patrick Swayze son Jason Whittle, Lebetta Whittle said,
"He looks like him. He's got all Patrick's ways."
Jason Whittle Patrick Swayze son picture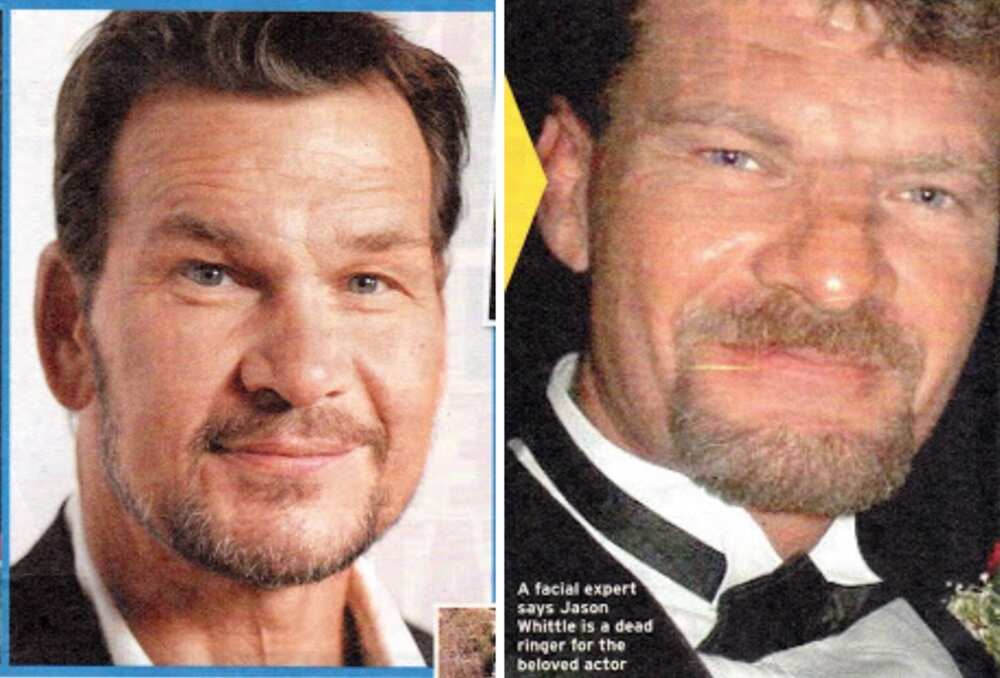 After viewing side-by-side photos of the two, plastic surgeon Dr. Anthony Youn told Globe they both have similar eye shape and color, the same noses and the same lips. Dr Youn says,
"Both of them have a forehead shape that matches each other as well,"
Did Patrick Swayze have kids?
No, there were no Patrick Swayze children born from the actor's marriage to his wife.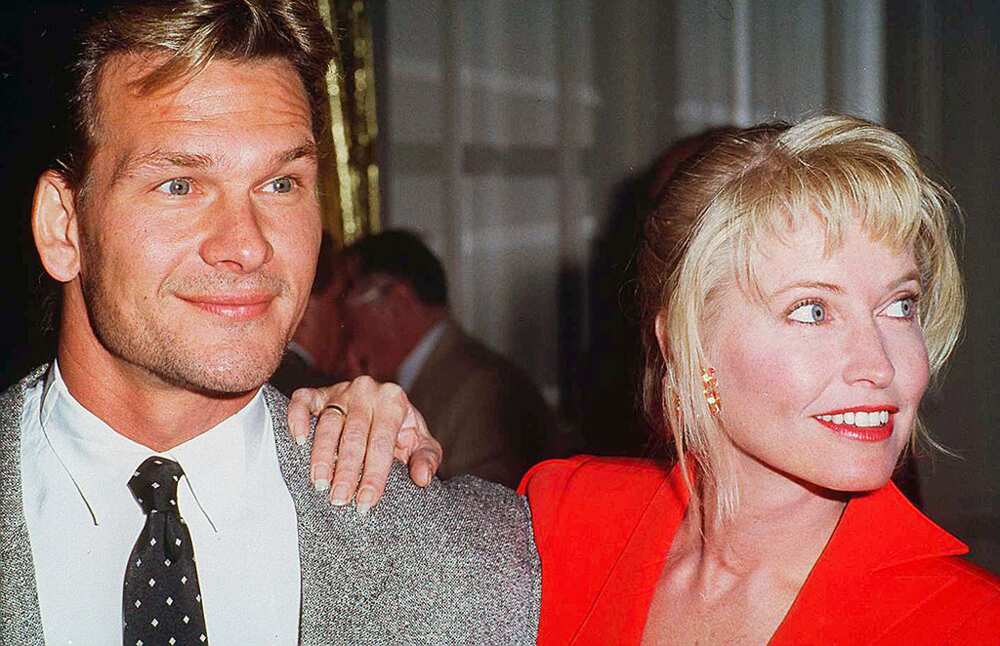 Patrick Swayze's marriage life
Lisa Niemi and Patrick Swayze had one of the most romantic relationships in Hollywood. Soulmates and life partners, Swayze and his wife were each other's pillars of strength during 34 years of marriage.
All throughout Patrick's battle with pancreatic cancer, Lisa was by his side to help him soldier on. Their fairytale romance was at times unspoiled, but the couple had their ups and downs.
In 2003, the pair separated for a year because Patrick developed a drinking problem, but the couple overcame this hiccup.
The pair first met in 1975 in Texas, at Patrick's mom's dance studio. They were married for over three decades until Patrick's untimely death in 2009.
The late actor said he was thrilled when his wife Lisa Niemi got pregnant, but her miscarriage in her first trimester devastated them. After the miscarriage, the couple tried for another baby, but Lisa failed to get pregnant again.
So, apart from the rumoured Jason Whittle, there are no Patrick Swayze kids.
Patrick Swayze died before he could enjoy the joys of fatherhood, but according to the recent Patrick Swayze son reports, he might have left a son behind, a 45-year old by the name Jason Whittle.
READ ALSO: Jennifer Grey bio: Age, net worth, husband, plastic surgery
Legit.ng reported about the life of Jennifer Grey, the actress who played Baby in the iconic 1987 film Dirty Dancing. The actress, whose career spans more than 35 years, has a long list of accomplishments that need to be recognized.
Jennifer Grey is an actress with a lot to be proud of. The celebrity is not only an entertainer, she is also an inspiration to many people suffering chronic pain. Through her, they get to know that they can seek help and finally live their lives to the fullest. She is, without a doubt, an icon worth celebrating.
Source: Legit