Are you sure that you know all about Kay Adams NFL bio? This beautiful woman is as popular as many celebrities. She continually deals with the football stars you can only dream of meeting. How did she manage to do that and what is her background? Dive into the story of the popular American sportscaster and television personality.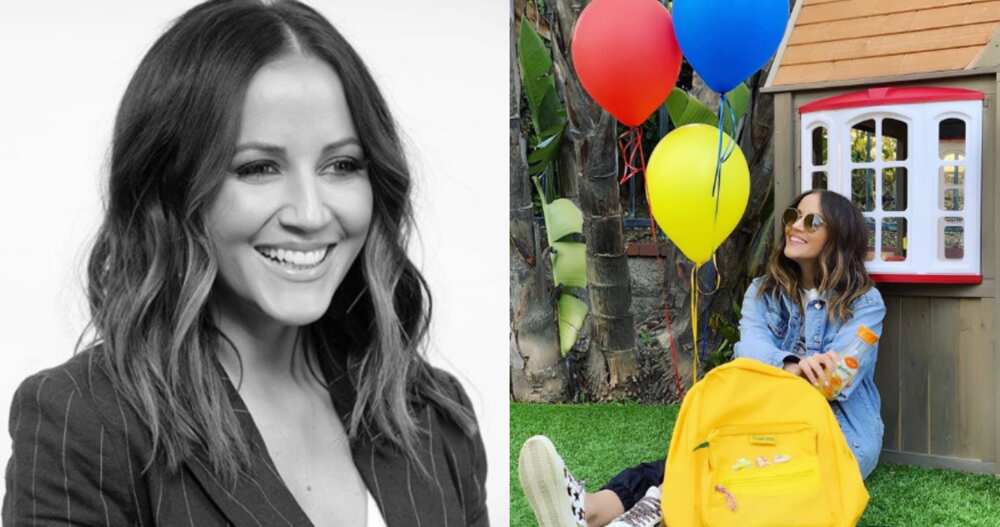 Many of us try ourselves in plenty of social activities to find the job we can do our best. However, only a few individuals manage to be good at what they do. Kay Adams NFL is as famous and wealthy as any other celebrity.
At present, most of the attention is drawn to her luxurious life rather than to admiring her as a professional specialist. Who is she and what is the origin of this jewel?
The juiciest details you should know about Kay Adams bio
People know Kay Adams as a popular figure in the world of media and a sports reporter. You can see her every day, hosting "Good Morning Football" on the NFL Network, as well as "DirecTV Fantasy Football Live" on football seasons.
There is no proper data about the academic qualification of the lady.
The first she made steps in her independent life included:
Hosting of an in-game for the St. Louis Cardinals;
Hosting professional football events like SiriusXM's Livin' the Fantasy and SiriusXM Fantasy Drive.
Perhaps, many of you question "Where did Kay Adams grow up?" to know the birthplace of such a talent.
Where does Kay Adams come from and what year was she born?
Kay Adams motherland is Chicago, but she has Polish roots. It lies in the regional unit of Illinois, the USA.
Unfortunately, Kay Adams biography reveals not much information about her parents. Public people like to keep their family and private life in secret. The only thing we know is that the television personality has an elder sister Sylvia Wrobel and an elder brother.
Have you noticed how young and pretty awesome she looks at pictures of her media profiles? What is the secret? The matter is that people who have a relation to social media always deal with a group of professionals. The "image" we see on a screen of our TV is a hard work of stylists, makeup artists, and technicians, setting the light. Thus, it is often hard to define the age of our favourite hosts.
So, do you know when Kay Adams birthday is? How old is Kay Adams now? For the first time, this lady got acquainted with this beautiful life on April 6, 1986. At present, Kay Adams age is 32 years.
What are Kay Adams height and weight?
The work in front of a camera requires particular efforts from a sports reporter. This person should have a perfect appearance. Thus, it becomes his/her job either.
Take a look at lady's pictures on Instagram, Twitter, or Facebook. What do you see? There is a gifted lady with a slim body, whose natural beauty attracts. Her height is 165 centimetres. The weight of the reporter is just 53 kilograms.
READ ALSO: Ekaterina Lisina: height, feet, husband and hot photos
Beautiful women attract a lot of male affection. Furthermore, if a person is famous, their fan base counts millions of fans. Is Kay Adams in relationships? Who is he the lucky owner of this beauty's heart?
Is Kay Adams married?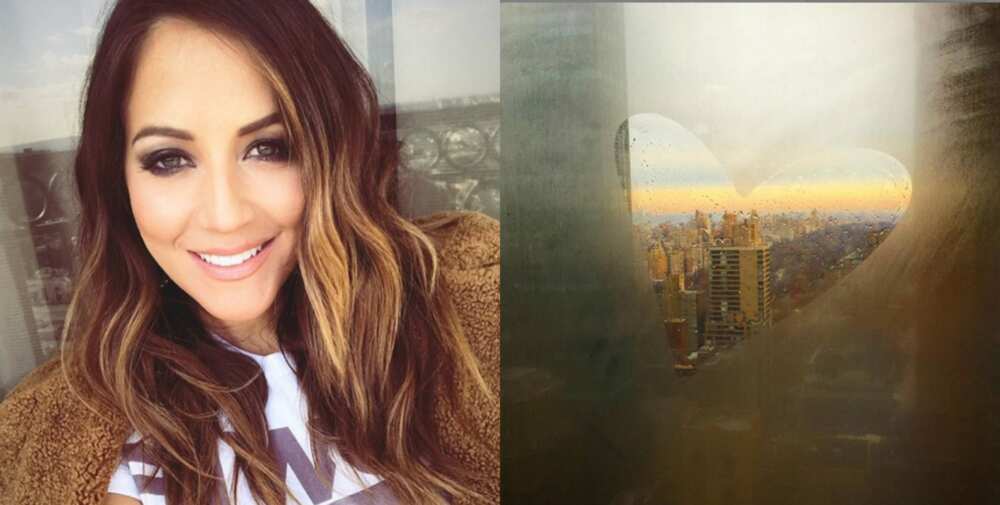 In March 2011, the fans of a reporter could see an official comment about Kay Adams boyfriend on Twitter. She was glad to announce that finally the arrows of Cupid reached her heart and she fell in love. However, a year later, in the interview with Craig Ferguson, on "The Late Show", the lady said that her heart was free.
Later, in 2015 Kay was seen with Danny Amendola. At that moment, he was the wide receiver playing for New England Patriots. At present, people are more likely to recognise him as the side player who performs for Miami Dolphins of the National Football League (NFL).
The same year, the fans could see these two celebrities together at the "2015 ESPY Awards". It is still somewhat unclear when did those relationships started and found their end.
READ ALSO: Sofia Balbi biography: age, height, husband, children
Up to now, this beauty seems to be single again. There are no official comments about Kay Adams husband or, at least, a boyfriend.
As Kay Adams mentions herself, being in relationships with a person who is always involved in football seems to be a challenge for men. She expects that one day she will meet a man who can support her and will not be bothered that his woman knows about football.
READ ALSO: Amanda Fuller: age, weight gain, husband and pregnancy rumours