Joel McHale wife biography: what is known about Sarah Williams?
Joel McHale's wife, Sarah Williams, is famous for being married to an American film star. Her husband is best known as Jeff Winger from Community, Bob Herndon from The Informant! and Roger the Boss from What's Your Number? Although he is pretty famous worldwide, people know almost nothing about his wife. What do you know about Sarah Williams?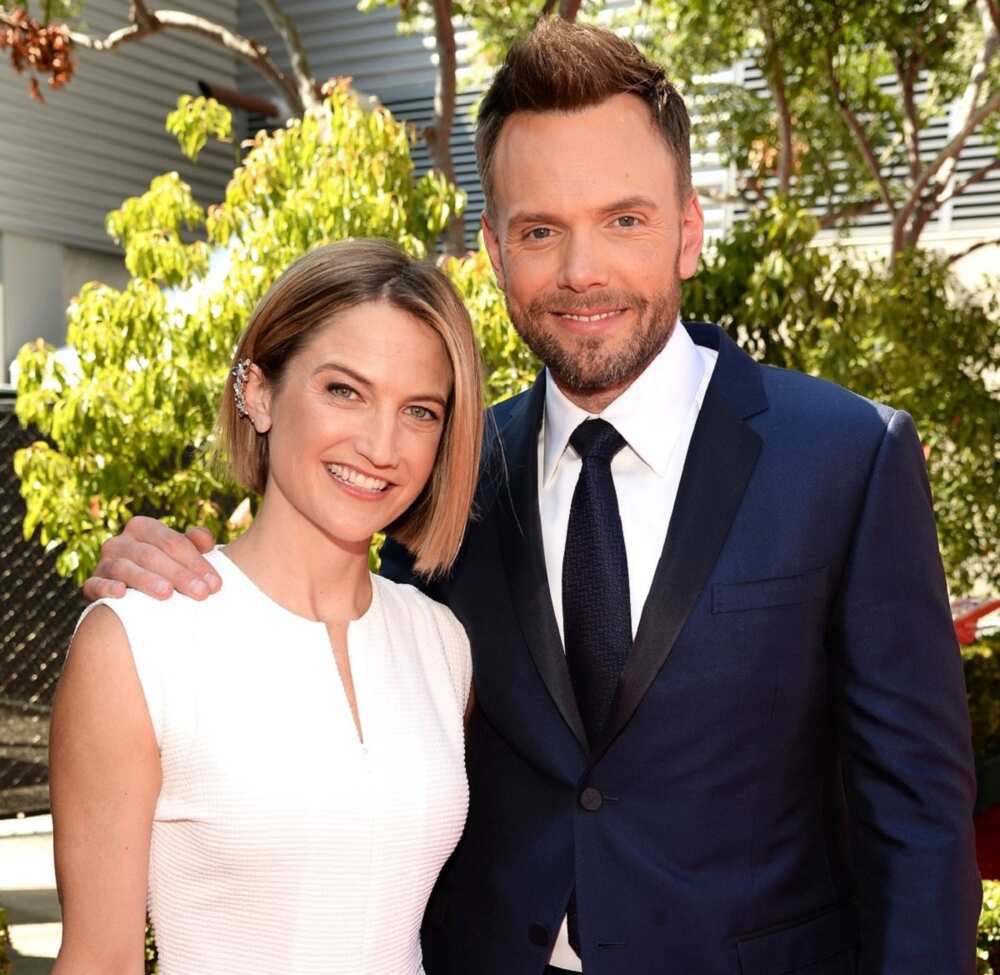 Joel McHale is a well-known actor and comedian. His female fan base has significantly increased after he went shirtless in several episodes of the sitcom Community. Although he is a dream man for many women, Joel's heart belongs to only one lady.
He has been married since the mid-'90s, but there are still many details that people do not know about his wife. Here is everything you need to know about that mysterious woman who supported him throughout the years.
Profile summary
Full name: Sarah Williams McHale
Date of birth: August 10, 1970
Age: 50 years (as of May 2021)
Zodiac sign: Leo
Gender: Female
Religion: Christianity
Place of birth: Seattle, Washington, USA
Current residence: Los Angeles, California
Nationality: American
Ethnicity: White
Marital status: Married
Spouse: Joel McHale
Children: 2
Height: 5 ft 6 in (168 cm)
Weight: 119 lbs (54 kg)
Sarah Williams McHale's biography
Williams is from Seattle, Washington, United States. When she was only ten years old, her father was killed in a car accident. Sally, her mother, is still alive and has recently celebrated her 83rd birthday.
Sarah has a brother named Richard, pictured below.
Joel McHale's wife's age
Sarah was born on August 10, 1970, which means that, as of May 2021, she is 50 years old.
Education and career
Sarah attended the University of Washington, where she studied psychology. During that time, she also had some interest in art, hence her taking art history classes. However, at that point in her life Williams did not choose to pursue a career in art.
After graduation, she went to Belfast to work at a community center as a youth worker. Upon her return to Washington, Sarah had a stint working for a sportswear clothing line, later moving on work at a stationary/greeting card company as a creative director.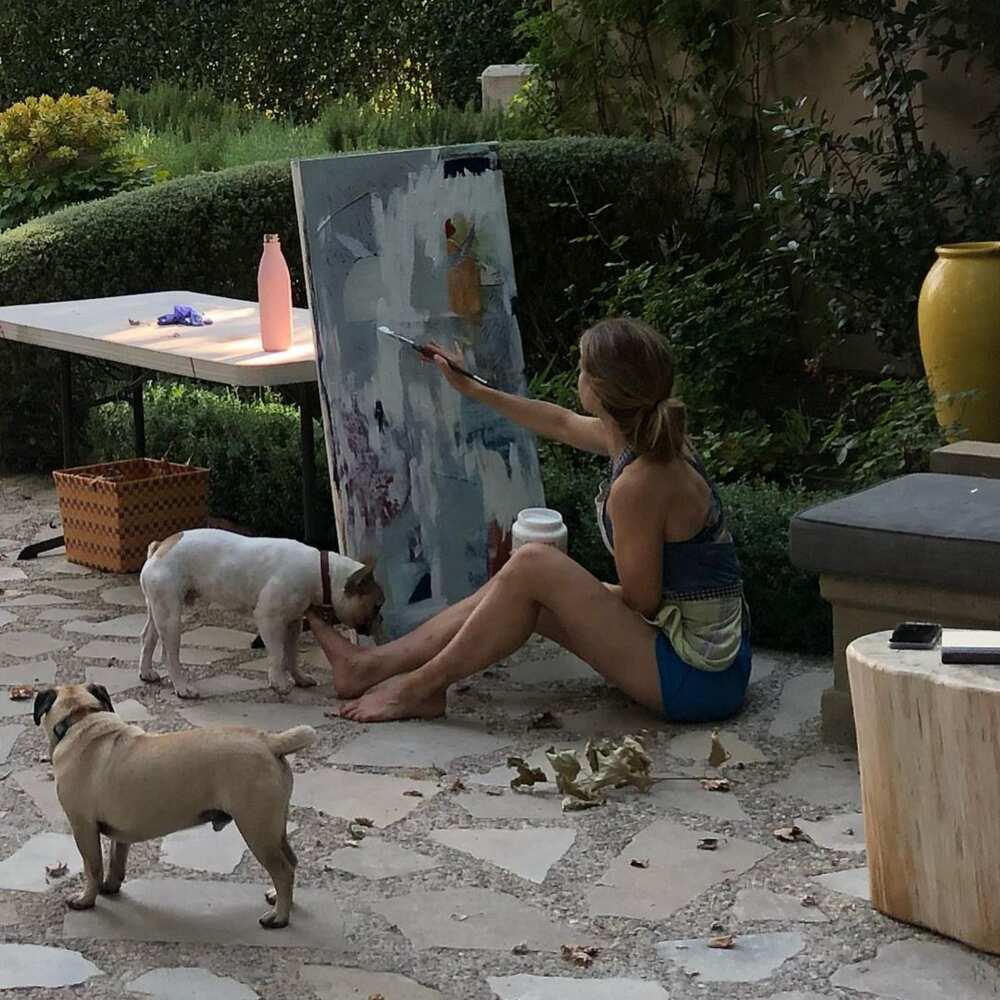 In the year 2000, when her family moved to LA, Williams decided to pursue her passion and got into art. To help her in her journey, she learned about the art of creating collages at Barnsdall Art Park. Later, Sarah took lessons from Franklyn Liegal while attending Pasadena's Art Center College of Design.
Presently, she devotes her time and life to raising their kids, caring for her Alzheimer's-affected mother, and painting. Williams also spends a significant amount of time playing with the family's three dogs and a pet rabbit.
Sarah Williams and Joel McHale relationship
Joel and Sarah met while they were both students at the University of Washington. Joel asked Sarah out on a date after meeting her through a mutual friend. In an interview with Redbook, he said:
I called her friend and asked if I could ask her out. She was like, 'I'll ask, but fat chance, buddy,' But my wife took the chance. I'm sure she was like, 'There's no one else around, so I might as well.'
The two dated for a year before exchanging their wedding vows on July 20, 1996.
This year (2021) will commemorate the couple's 25th wedding anniversary.
Joel McHale and Sarah Williams' children
Sarah McHale and her husband welcomed their first child in 2005. His full name is Edward Roy, but his parents call him Eddie. As a newborn, he underwent open-heart surgery. Joel said the following in an interview with WebMD about that terrifying time:
He was born with two large holes in his heart. It was horrific; we couldn't believe it. But we just started dealing with it… It was a dark tunnel, but we came out the other end. For other parents, it's a tunnel that never ends.
On 12 March 2008, Joel McHale's family welcomed a new member – a boy named Isaac.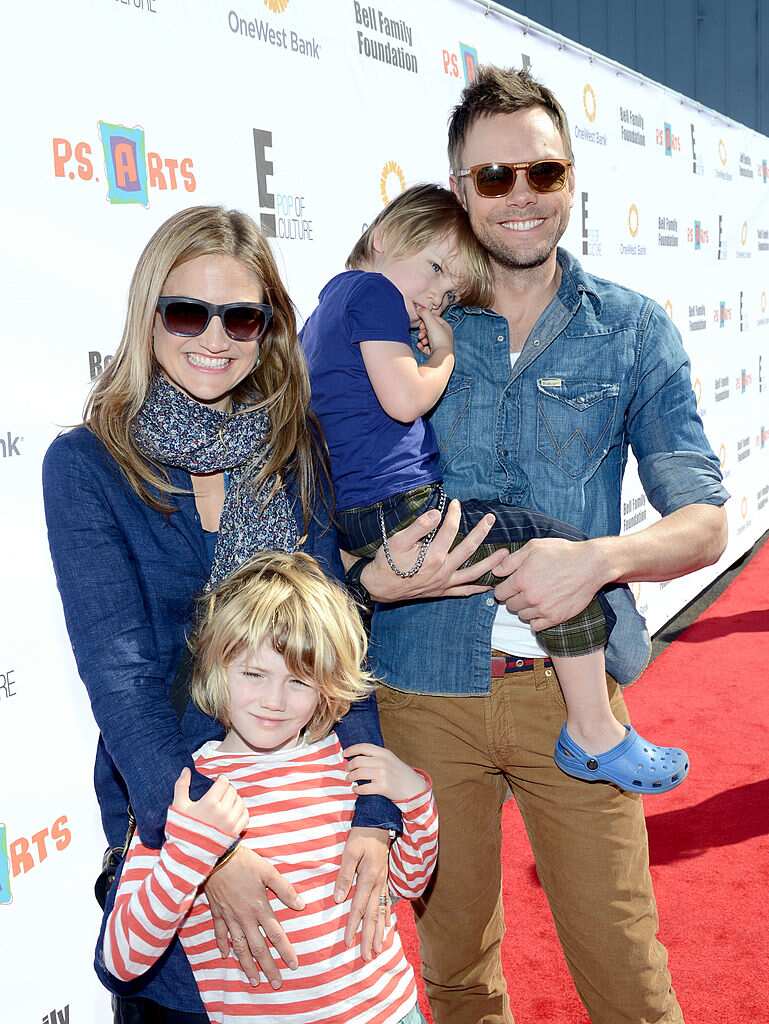 Joel McHale's wife spends a lot of time with her children, mother, and dogs. She continues to hone her painting skills as well. She frequently posts her family pictures on social media, along with photos of her most recent artworks.
READ ALSO: Addie Andrews' biography: age, real name, career, early life
Legit.ng recently reported about the life of Addie Andrews. She is a social media personality, actress, and model. She was born in Washington, USA. She had been going to church since she was a child, which influenced her decision to become a Mormon when she was older.
She stopped going to the church because its rules restricted her freedom. She later decided to pursue a career in the film industry. She currently works as an adult film actress and model. Which of her movies have you already seen?
Source: Legit.ng