Luke Hemsworth bio: age, height, net worth, wife, children
Luke Hemsworth is an Australian actor mostly known for his roles in Neighbours, Westworld, Hickok, and River Runs Red. He began his career in Australian TV shows and now he is one of Hollywood's most promising actors.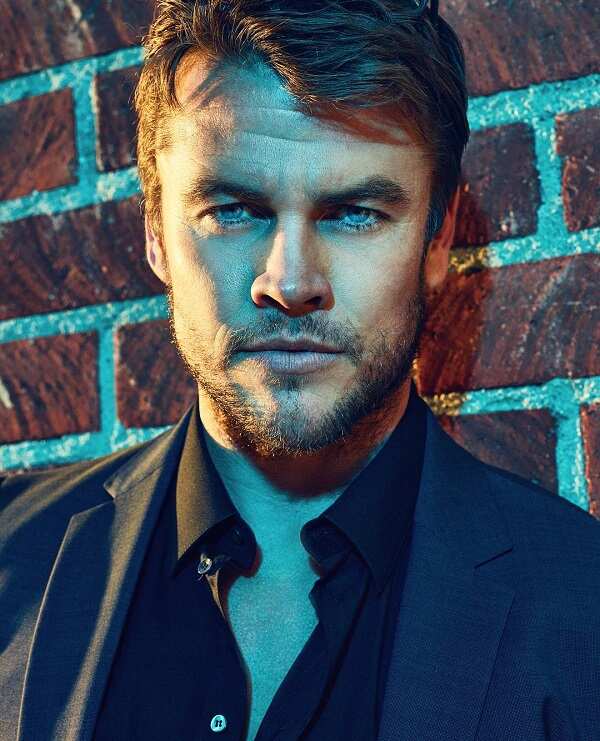 Luke Hemsworth is not just another funny pretty-faced Hemsworth, he is a hardworking and talented actor. He is known for projects like Westworld, Hickok, and Neighbours. He began his career featuring mostly in Australian Television shows.
Profile summary
Name: Luke Hemsworth
Nickname: Roids
Age: 39 years
Date of birth: November 05, 1981
Place of birth: Phillip Island, Melbourne, Australia
Nationality: Australian
Ancestry: Mixed (Irish, English, German, and Scottish)
Height: 5 feet 10 inches (1.77 m)
Weight: 75 kg (165 lbs)
Hair colour: Brown
Eye colour: Blue
Parents: Leonie (née van Os) and Craig Hemsworth
Siblings: Brothers (Chris and Liam Hemsworth)
Zodiac sign: Scorpio
Spouse: Samantha Hemsworth ( m. 2007)
Children: Ella, Holly, Harper Rose, and Alexandre
Alma mater: Deakin University, Melbourne, Victoria, Australia
Profession: Actor
Net worth: $3million
Family and background
Luke Hemsworth was given birth to in Melbourne Australia. Luke was born to Craig Hemsworth and Leonie Hemsworth. His father, Craig works as a social services counsellor, while his mother Leonie works as an English teacher.
How old is Luke Hemsworth? Luke Hemsworth's date of birth is the 5th of November 1980, making Luke Hemsworth age to be 39 years.
Luke's ancestry is mixed, he has Irish, English, German, and Scottish ancestry. His maternal grandfather, Martin van Os, was a Dutchman who migrated to Australia.
The Australian actor grew up with his parents and brothers on Phillip Island, Australia. Is Luke Hemsworth related to Chris Hemsworth? The answer to this is simply yes.
Chris Hemsworth the handsome actor who plays Marvel's god/superhero character Thor, and Miley Cyrus's ex-husband Liam Hemsworth are Luke Hemsworth brothers.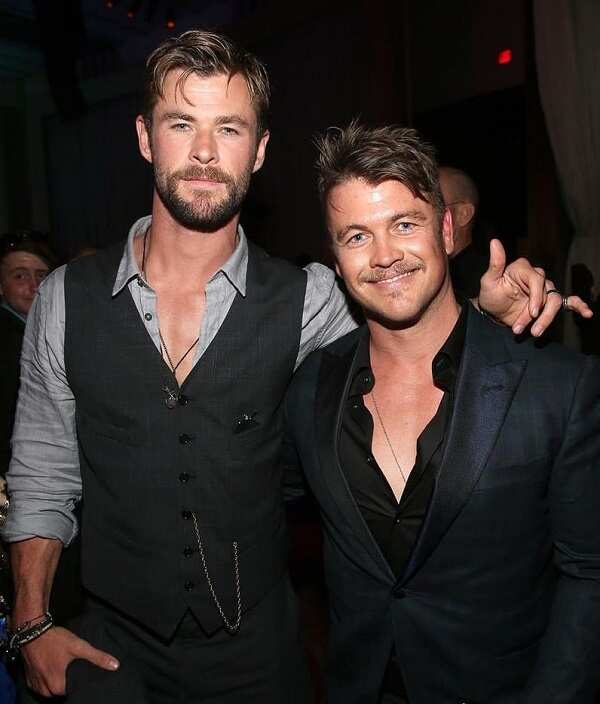 Is Luke Hemsworth the oldest brother? Luke is the oldest among the Hemsworth brothers. He is older than Chris with three years. The last of the brothers is Liam Hemsworth, and he is 30 years old. Luke and his brothers are all actors. The bothers started their careers in Australia and now they are one of Hollywood's most popular actors.
Luke Hemsworth got his high school education from Heathmont High School. After High school, he went to Deakin University to study Contemporary art.
After that, he enrolled at the National Institute of Dramatic Art, Kensington, New South Wales, Australia.
Before he went into acting, Luke Hemsworth had a job in flooring and timber business. Chris and Liam worked with their brother in the business before there acting career took off too.
How tall is Luke Hemsworth? Luke is the shortest among the brothers. Luke Hemsworth height is 5 feet 10 inches. He weighs 75 KG (165 lbs). Luke Hemsworth has an athletic body type; he was formerly a personal trainer to his brothers.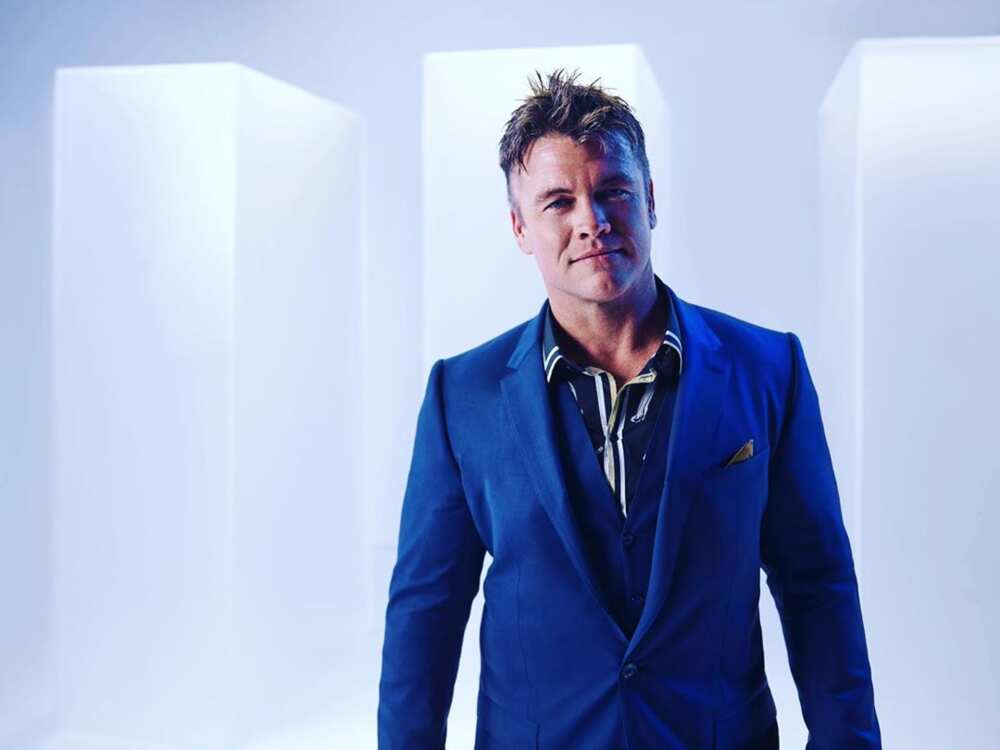 Luke Hemsworth's career summary
Luke Hemsworth was the first of the Hemsworth brothers to begin acting. Luke's first on-screen experience was in Australia's longest-running drama series Neighbours. He acted in 10 episodes of the series from 2001 to 2002. He played the character, Nathan Tyson.
In 2003, Luke portrayed the character, Simon, in the TV series, The Saddle. In 2004, he played the role of Glen Peters in two episodes of Blue heelers.
The following year, he landed the role of Shannon Gazal in Last Man Standing. He featured in 3 episodes of the show. In All Saints, he played Ben Simpson in an episode titled Out of Darkness.
In 2008, the Australian born actor returned to Neighbours, howbeit for a very short time. He played John Carter in three episodes of the television series. Also in 2008, he acted as Harry on the show, Elephant Princess. He played an electrician on an episode of Carla Cametti PD in 2009.
The actor played Shadow in Bikie Wars: Brothers in Arms. He featured in six episodes of the series; the series ran for only one season. Also in 2012, he portrayed Jackson Norton inWinners & Losers.
The actor's second movie The Reckoning was released in 2014. He played the role of Detective Jason Pearson. Hemsworth featured in two more movies that were released in 2014.
He played agent Richard Elkin in The Anomaly and Dylan smith in Kill Me Three Times. He portrayed Charlie Kent in Infini. Infini was released in 2015.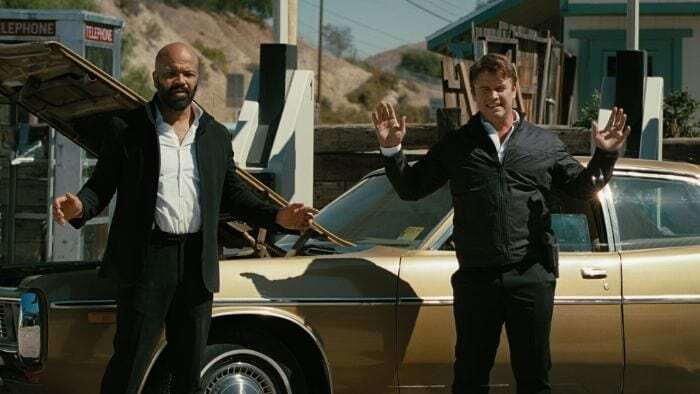 2016 was an exciting year for Luke Hemsworth, he began playing Ashley Stubbs one of the main characters in the HBO series Westworld. The series third season ended recently.
In 2017, Luke got a chance to work on screen in a Marvel Cinematic Universe movie. The oldest Hemsworth brother portrayed a fictional Thor in the movie, Thor Ragnarok.
He played the fictional thor in a funny drama scene in the movie. The scene also features Matt Damon in the role of fictional Loki.
One of Luke's brothers, Chris Hemsworth played the real Thor in the movie, a character that made him famous. Chris has been playing Thor in the MCU since 2011.
Luke Hemsworth's first lead role in his career came in 2017, in the straight-to-video film Hickok. He played the title role of Wild Bill Hickok.
Luke Hemsworth movies and TV shows
Luke Hemsworth has acted in several TV shows and movies. He is currently playing one of the main characters on HBO sci-fi series Westworld.
Luke Hemsworth movies
The Reckoning (2014): He played Detective Jason Pearson.
The Anomaly (2014): He played Agent Richard Elkin.
Kill Me Three Times (2014): He acted as Dylan Smith.
Infini (2015): He played the role of Charlie Kent in the Sci-fi horror.
The Osiris Child (2016): He played the role of Travek in the Australian film.
Hickok (2017): He played the title role Wild Bill Hickok in the Western film.
Thor: Ragnarok (2017): He acted as fictional Thor with Matt Damon as fictional Loki in a play within the film. He also worked behind the cameras as Chris's trainer.
River Runs Red (2017): He played the character, Von. He acted along-side Taye Diggs and John Cusack.
We Are Boats (2018): He played Lucas in the film.
Encounter (2018): He portrayed Will Dawkins in the Sci-fi thriller.
Crypto (2019): He portrayed a character named Caleb.
The 34th Battalion (In development): His character in the film is named Robinson.
Death of Me: Luke played one of the leading roles in the horror film. The release date for the film is yet to be announced.
TV shows
Neighbours (2001 - 2002 and 2008): He played Nathan Tyson in 10 episodes of the series. He returned to Neighbours in 2008, he portrayed a character called character John Carter. He featured in only three episodes of the show.
The Saddle Club (2003): He played the role of Simon in the episode titled Foster Horse: Part 1.
Blue Heelers (2004): He played Glen Peters in two episodes of the series.
Last Man Standing (2005): He acted as Shannon Gazal in four episodes of the series.
All Saints (2005): He portrayed Ben Simpson in the episode Out of Darkness.
Satisfaction (2007): Luke played Paul the Butcher in the episode titled Lauren Rising.
The Elephant Princess (2008): He played Harry in the episode titled The Big Gig.
Carla Cametti PD (2009): He played Electrician in the episode Love, Honour and Cherish.
Tangle (2009): He acted as John in two episodes.
The Bazura Project (2011): He played the Villain in the episode titled Money.
Bikie Wars: Brothers in Arms (2012): He acted Gregory Shadow Campbell in the series.
Winners & Losers (2012): He played the role of Jackson Norton in two episodes on the show.
Westworld (2016–present): He portrays Westworld's head of security Ashley Stubbs. His character is one of the main characters on the series.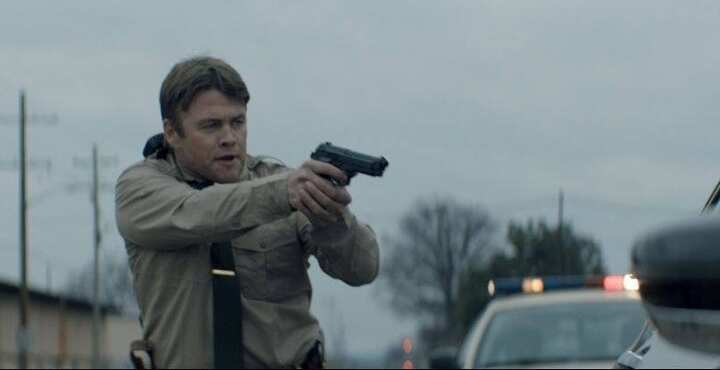 Music videos
Say Less (2017): He featured in the music video for Dillon Francis single Say Less. The video also featured American rapper G-Easy.
Awards
Luke and his Westworldwere nominated for Outstanding Performance by an Ensemble in a Drama Series at Screen Actors Guild Award in 2017. The Westworld cast lost the award to the cast of Stranger Things.
Luke Hemsworth marriage and family
Not much is known about Luke Hemsworth's past relationships, perhaps this is because he does not get as much paparazzi attention as Chris and Liam.
The handsome Aussie actor has been happily married for over 12 years; he got married to his beautiful wife in 2007. Luke Hemsworth wife name is Samantha.
Does Luke Hemsworth have a son? Samantha and Luke Hemsworth children are four in number. The actor has three daughters and one son. Luke's children are Ella, Holly, Harper Rose, and Alexandre.
Their first child Ella was born in 2009 and Holly was born in 2010. The couple's third child Harper Rose is eight years old. Their last child is their seven-year-old son Alexandre.
Luke moved his family back to Australia in December 2019 after living in Malibu, Los Angeles for over seven years. In an interview with The Sydney Morning Herald he mentioned why he moved his family out of California, he said,
We moved late December so the kids could start school here in January. They are loving it – we are all loving it. It's good to be back.
However, in a report by Mail Online, it was stated that the actor moved his family out of California over fears of rampant school shootings in The United States.
Who is the richest Hemsworth brother?
As of March 2020, Luke Hemsworth net worth is estimated to be $3 million. By date of birth, Luke is the number one among the Hemsworth brothers, however, on the list the richest among the brothers, he lost the first position to Chris.
Chris, being the wealthiest among the three brothers, has a net worth of $90million, while Liam has a net worth of $26million.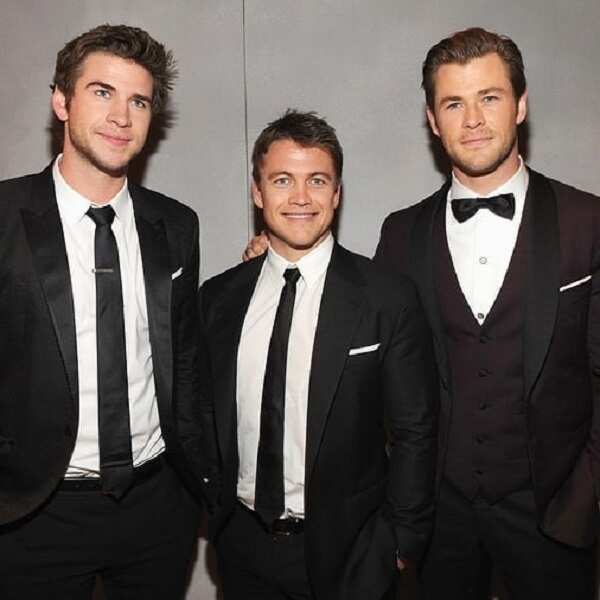 Even though Luke is not the richest Hemsworth, he lives a comfortable life with his wife and children in Australia.
Social media
Luke Hemsworth is very active on social media. The actor has 184k followers on Instagram and on Twitter, he has 43.7k followers. If you love looking at photos of wildlife and the ocean, then, the actor's Instagram page is a place for you to explore.
Other facts about Luke Hemsworth
The film Crocodile Dundee was based on his uncle Rod Ansell. Ansell was married to Joanne van Os who was Luke's aunt.
He loves supporting charities. He works with a few charities in Australia and in the United States. He helped raise funds for Mallacoota Fires Support Fund, to help families and wildlife affected by the 2019-2020 forest fires in Australia. He also helped raise funds for the Los Angeles Children's hospital.
He loves the ocean so much that nothing would stop from going into the ocean, not even the fact that he has seen sharks in the ocean.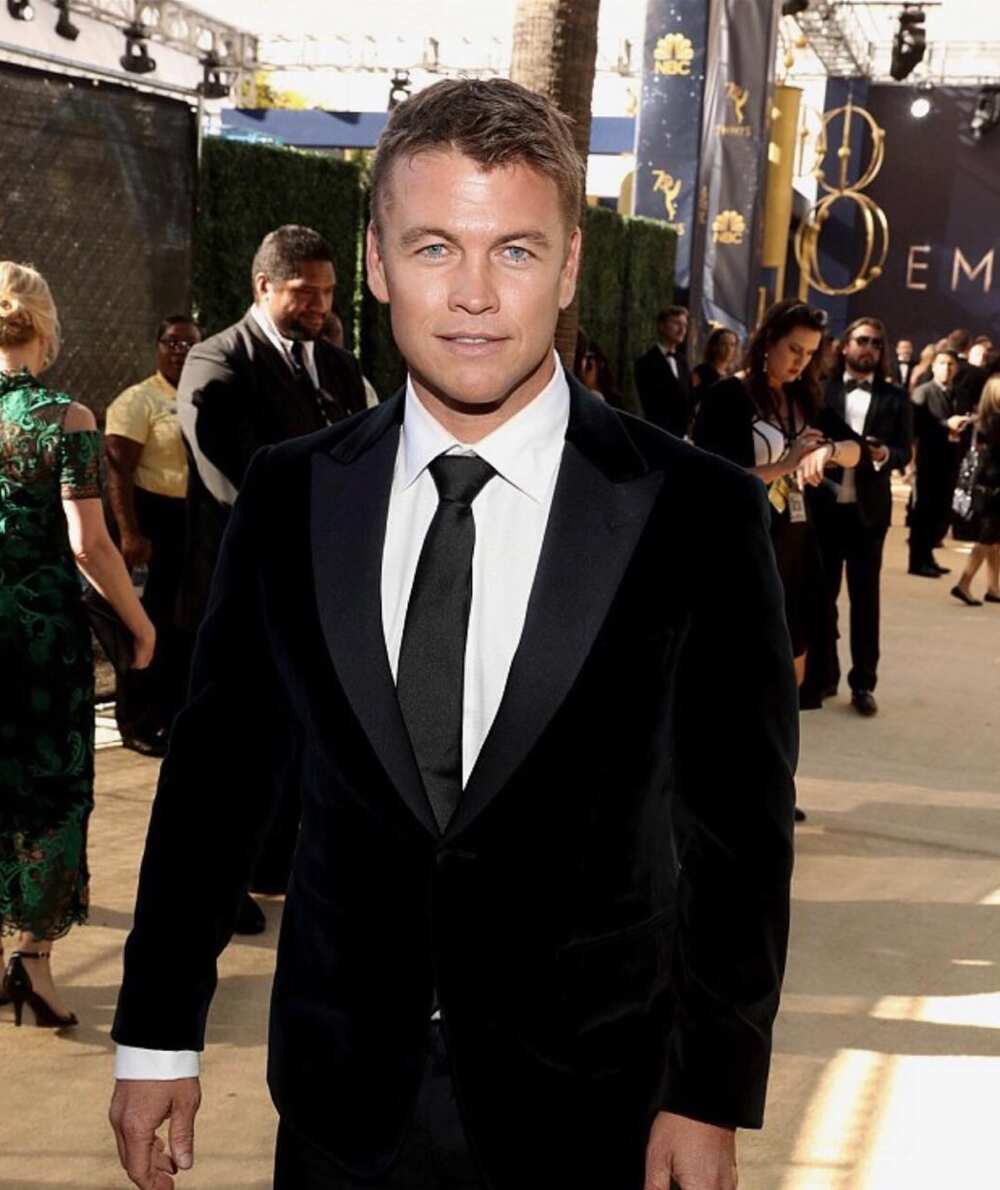 Being the shortest of the handsome Aussie brothers, the actor often jokingly blames the huge difference in his height to that of his brothers on a brick that fell on him when he was little. Also, he gave a name to the lump that the brick left on his head; he calls it Eduardo.
The three brothers have all acted on Australian TV show Neighbours.
He once featured in an episode of Saturday Night Lights in 2015. The episode was hosted by brother Chris.
Although Luke's Hollywood big break did not come quickly for him as it did for his brothers, he eventually got his Hollywood big break. Luke Hemsworth actor currently features in one of HBO's most popular TV series Westworld. Westworld is listed as one of the 25 best HBO series of all time by Esquire.
Source: Legit.ng