Jemaine Clement bio: age, height, net worth, movies and TV shows
Jemaine Clement is an eight-time Emmy nominated actor, musician, comedian, writer, and director. He has released several albums and has toured different parts of the world. He has also starred in many top Hollywood movies like Men in Black 3, Despicable Me, and Moana.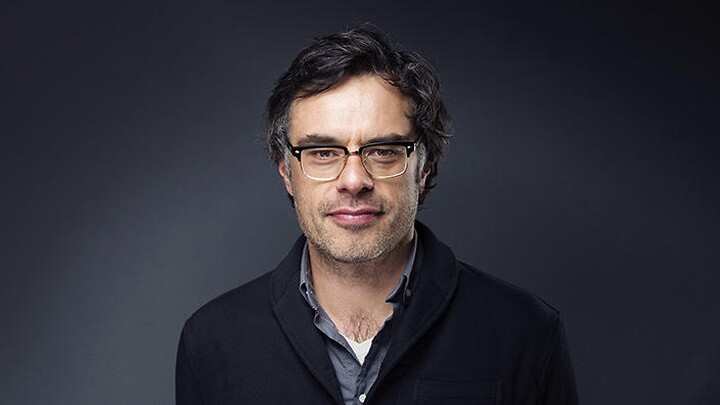 Clement is one of New Zealand's most talented artists. He has featured in many projects and has won many awards.
Profile summary
Name: Jemaine Atea Mahana Clement
Age: 46 years
Date of birth: 10 January 1974
Place of birth: Masterton, New Zealand
Nationality: New Zealand
Ethnicity: Mixed
Hair colour: Black
Eye colour: Hazel
Jemaine Clement height: 6 ft 1 inch
Star sign: Capricorn
Spouse: Miranda Manasiadis
Occupation: Actor, musician, writer, director, producer
Net worth: $2million
Background
Who is Jemaine Clement? He is an actor, musician, writer and director who was born in Masterton, New Zealand on January 10, 1974. Jemaine Clement age is 46 years.
The actor and his two brothers were raised in the Wairarapa region, New Zealand. Jemaine Clement mother, who is of Maori descent, raised him and his brothers by herself after their father left home when they were young.
His father's name is Robert Clement. He is of English, French, Irish and German descent.
He attended Makoura College in Masterton. After graduating from college, he went on to study Film and Drama at Victoria University of Wellington, New Zealand.
Career
While in university, Clement created the comedy groups named So You're a Man and The Humourbeats with Academy award winner Taika Watiti. The Humourbeats toured New Zealand in 2004 with a stage show titled The Untold Tales of Maui, a rework of the traditional Maori legends of Māui.
The duo was later given the Billy T Award for its exceptional performances.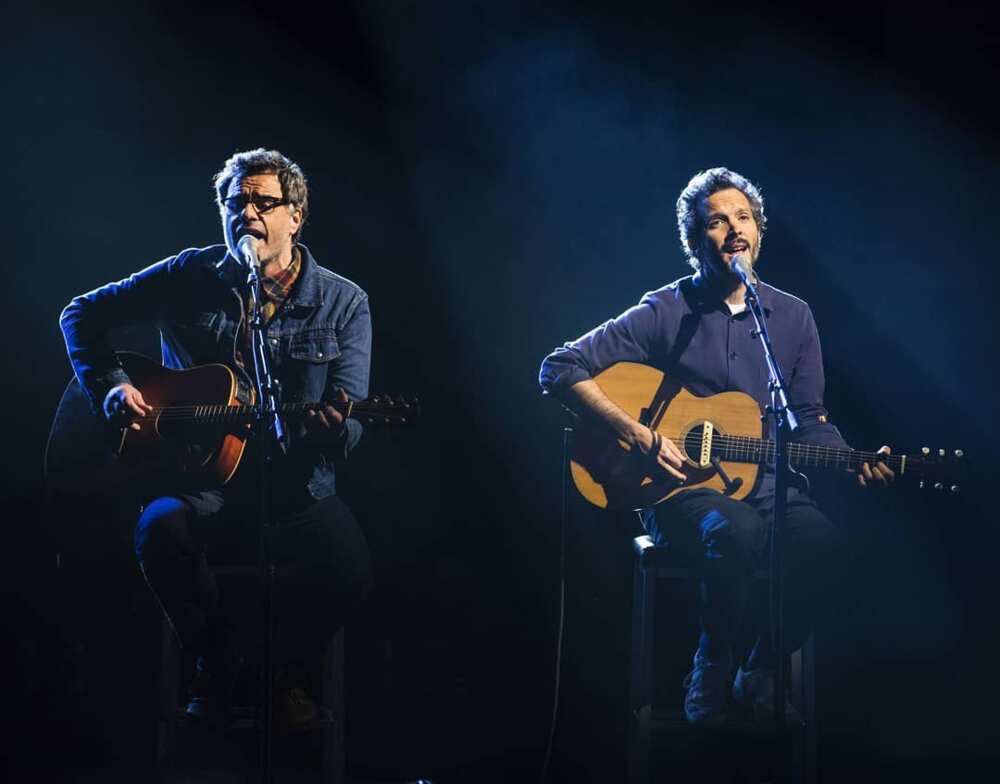 He also started a music and comedy group Flight of the Conchords with another university friend, Bret McKenzie. Clement and McKenzie have released four CDs and have toured internationally. In 2005, they produced a six-part comedy show for BBC Radio 2.
Jemaine Clement young onscreen career began in 1996 in the series The Enid Blyton Adventure Series. He then featured in the short film Fizz in 1999.
He acted in five TV and film productions from 2002 to 2005.
In 2005, after Jemaine and McKenzie performed on HBO's One Night Stand, the duo was offered their own 12-part series Flight of the Conchords.
Its first season ran from June to September 2007. In December 2009, the Conchords announced the show would not have a third season.
The actor's feature film debut was in 2002 in the comedy film Tongan Ninja, which was directed by New Zealand-born Jason Stutter.
Clement also acted in the American comedy movie Gentlemen Broncos. Although Gentlemen Broncos received mostly negative reviews from critics, Clement was singled out for praises by critics.
He also received an Independent Spirit Award nomination for Best Supporting Male for his performance in the film
In 2010, he voiced the character, Jerry, in the animation movie Despicable Me. He voiced the character, Nigel, in Rio in 2011.
Jemaine and Taika Waititi wrote and directed the vampire mockumentaryWhat We Do in the Shadows together. Jemaine also acted in the film. He portrayed Boris The Animal in Men in Black 3 in 2012.
Clement also played Prison King in the 2014 film Muppets Most Wanted, a sequel to The Muppets (2011).
In 2016, Clement voiced the giant coconut crab character, Tamatoa, in the Disney animated film Moana, in both English and Māori.
He is expected to be seen in the second, third, fourth, and fifth sequel of James Cameron's Avatar in 2021, 2023, 2025 and 2027 respectively.
Jemaine Clement movies and TV shows
Clement has over 60 movies and TV credits. He is also a talented voice actor and has seven producer credits and five director credits.
Here is a list of some of his notable movies and TV shows including the roles he played in them.
Movies
Fizz (1999): Chased Man
Tongan Ninja (2002): Action Fighter
Futile Attraction (2004): Editor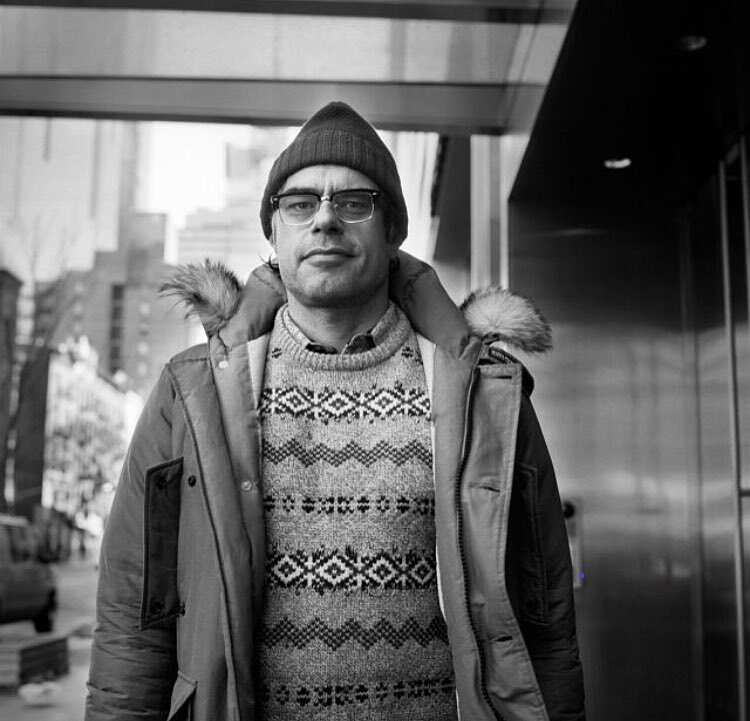 Eagle vs Shark (2007): Jarrod
Gentlemen Broncos (2009): Chevalier
Despicable Me (2010): Jerry the Minion
Dinner for Schmucks(2010): Kieran
Rio (2011): He voiced Nigel
Men in Black 3 (2012): Boris the Animal
What We Do in the Shadows (2014): Vladislav
Muppets Most Wanted: Prison King
Rio 2: Nigel
The BFG (2016): The Fleshlumpeater
Moana (2016): Tamatoa
The Lego Batman Movie (2017): Sauron
An Evening with Beverly Luff Linn (2018): Colin Keith Threadener
I Used to Go Here: David
Avatar 2 (2021): Dr. Ian Garvin
Avatar 3 (2023)
Avatar 4 (2025)
Avatar 5 (2027)
Television
The Enid Blyton Adventure Series (1996): MIS Guard
The Tribe (2002): VR Cowboy No. 2
Flight of the Conchords (2007–2009): Jemaine Clemaine
The Drinky Crow Show (2008): Alien
Tim and Eric Awesome Show, Great Job! (2009): Eric's Tennis Double
The Simpsons (2010): Ethan Ballantyne
Napoleon Dynamite (2012): Professor Koontz
#7DaysLater (2013): Ms. Lockett's Father
Rick and Morty (2015): Fart
Inside Amy Schumer (2016): DJ
Milo Murphy's Law (2016–2019): Orton Mahlson / Dr. Zone
Legion (2017–2019): Oliver Bird
American Dad! (2017): Magunga
We Bare Bears (2018): Courtney
Flight of the Conchords: Live in London (2018): Himself
What We Do in the Shadows (2019: Vladimir
Kiri and Lou (2019): Lou
Year of the Rabbit (2019): Tall Man
Steven Universe (2020): Kerry Moonbeam
Jemaine Clement songs
The artist has 69 songs altogether; including the soundtracks he wrote and performed in movies and TV shows. Here are some of his songs.
Folk the World Tour (2002)
The Distant Future (2007)
Flight of the Conchords (2008)
I Told You I Was Freaky (2009)
Shiny Moana soundtrack (2016)
Goodbye Moonmen The Rick and Morty Soundtrack (2018)
TBA Steven Universe Future (2020)
Jemaine has won many awards and accolades for his craft. He has been nominated for 29 awards and has won 21.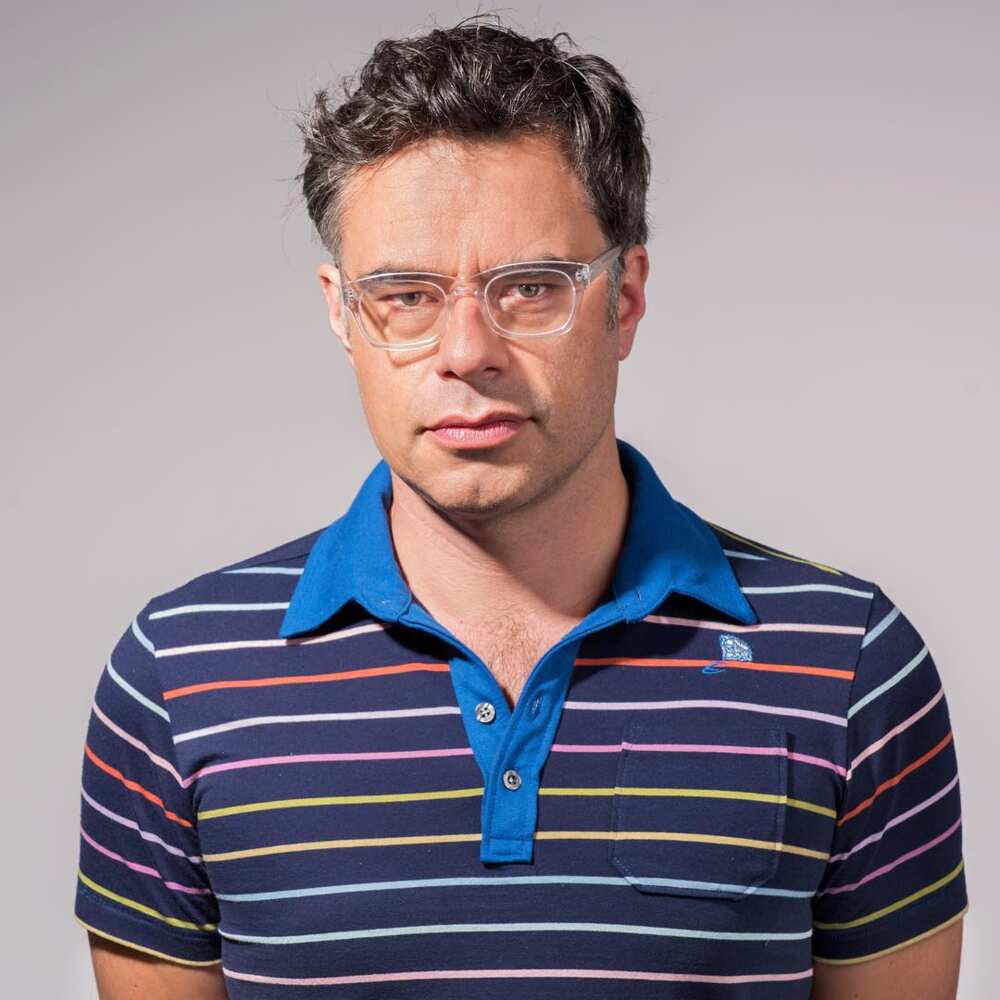 Jemaine clement podcast
His serialized podcast titled The Mysterious Secrets of Uncle Bertie's Botanarium began in 2016. The podcast ran for only 2 seasons.
How much is Jemaine Clement net worth?
The actor's net worth is estimated at $2 million. He has made his earnings from working as an actor, producer, writer, director, and musician.
Is Jemaine Clement married? The actor is married and has one child. Jemaine clement wife is the stage actress and playwright Miranda Manasiadis. The couple got married in 2008.
Jemaine Clement family comprise of himself, his wife, and their son Sophocles Iraia.
Jemaine Clement is a talented actor and filmmaker; he has produced TV shows for both HBO and BBC. He has eight Primetime Emmy nominations among several other award nominations and wins.
Source: Legit.ng