Sharina Hudson bio: age, pictures, baby, net worth, boyfriend
Sharina Hudson is someone who became famous due to her intense romance with another woman's husband. Once the public found out that she was the lover of Kevin Hunter, it became a shock for everyone. The man she had a secret affair with was married to Wendy Williams, the famous TV host who has her own show. How did the scandal influence all parties, and what is so interesting about this lady?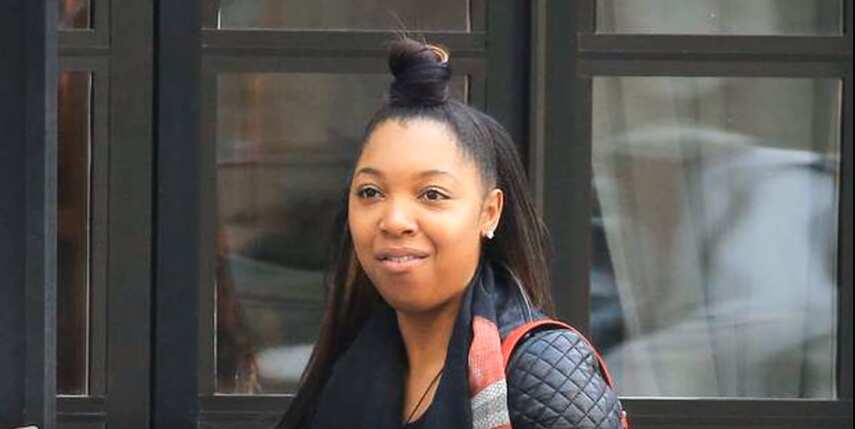 A lot of people are wondering who Miss Hudson is, and how the affair shaped her life. She has been the target of media rumours for a long time. Is she still together with Kevin Hunter, and for how long has she been dating him? There are a lot of facts about this gorgeous lady that will surprise you.
Profile summary
Full name: Sharina Hudson
Birth year: 1986
Age: 33 years old
Birthplace: North Carolina, USA
Nationality: American
Ethnicity: Afro-American
Height: 5 feet 8 inches (1 m 75 cm)
Who is Sharina Hudson?
The main character of this article has never revealed any personal information about her childhood, education and private life. Therefore, not much was known about her before she made the news. Sharina Hudson age is 33 years old, as she was born in 1986.
She came from North Carolina and studied there before making a career as a massage therapist. She had a lot of clients who used her services. Before she started a romance with Hunter, she was never involved in the world of celebrities. There is not a lot of information about her massage business either.
Sharina Hudson and Kevin Hunter: the full love story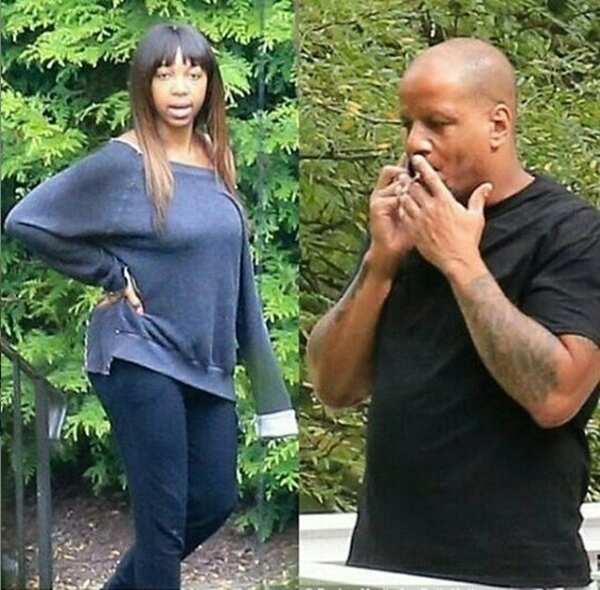 Before meeting his new flame, Kevin was with his ex-wife Wendy Williams for 22 years. He married the popular host in 1997, and their son Kevin Hunter Jr. was born in 2000. However, at one point, Wendy's husband became captivated by the beauty and charm of Sharina and started a secret affair with her.
For about ten years, the couple tried to hide their romantic connection from both the media and Wendy. They tried to hide from photographers that were eager to take some snaps of them. However, the truth finally came to light when the paparazzi caught them together. They also got exclusive Sharina Hudson pictures, where Kevin's new love was wearing a shiny diamond ring on her finger. It is unknown when the proposal took place, but many people assume that Hunter was still Wendy's husband at the time.
Eventually, the rumours that Sharina was pregnant started circulating in the media. In 2019, Kevin finally split from his wife Wendy, who had to pay him $250,000 post-divorce.
After her divorce, the famous host admitted that she had a bad feeling about her husband's cheating tendencies. She was deeply hurt by his behaviour and it took her many years before she finally decided to file for divorce.
At first, she did not want to ruin the long-lasting marriage, but Sharina's pregnancy was the last straw for her. Still, she decided to take care of herself after the messy split and be more confident. Additionally, she revealed that she has no plans of meeting her ex-husband's new family, and wants to get married again.
Meanwhile, Kevin Hunter is now Sharina Hudson boyfriend, and the two live together. There are rumours about a $765,000 house in Morristown, New Jersey, that Kevin bought for his new lover. Even though the media did not take well to Wendy's ex-husband of many years going behind her back to meet his new spark, he is happy with his mistress. They can now be public instead of thoroughly hiding their connection.
Sharina Hudson baby
The child of Sharina and Kevin was born in March 2019. According to blogger Tasha K and the information that she revealed on her live stream, the baby girl's name is Journey.
Sharina Hudson net worth
The net worth of this lady is hard to estimate because her lifestyle is rather private and she does not flaunt any riches. However, her approximate net worth is $500,000. A lot of her earnings come from her massage therapist job.
Is Sharina on social media?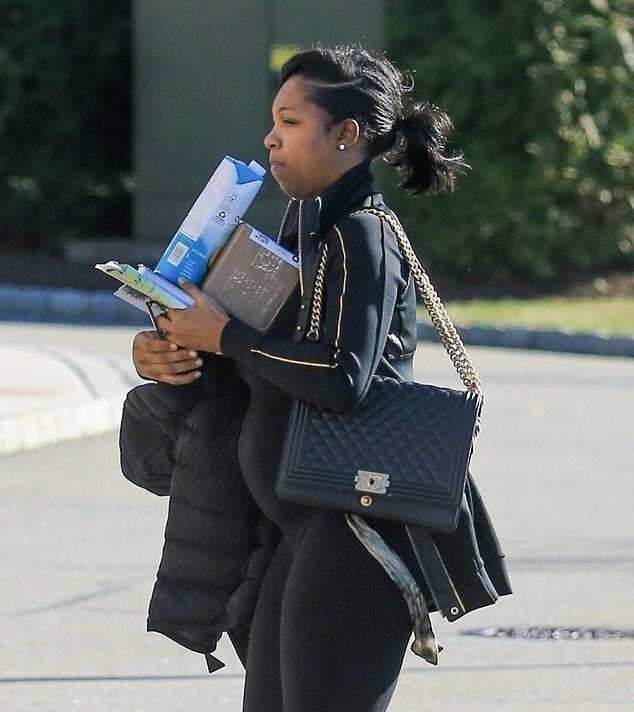 After the whole Sharina Hudson Wendy Williams drama, the massage therapist was forced to lead a private way of life. She has to hide many aspects of her life to avoid excessive attention from the media and public judgement for dating a married man. Therefore, there is no Sharina Hudson Instagram or Facebook account, and she does not post her pictures anywhere, so searching for her social media would not give any results.
However, there are some photos of her available, which were taken by paparazzi. In these photos, we can see that she is an attractive young woman with a sense of style.
Sharina Hudson is quite a controversial figure due to dating Wendy Williams' cheating husband for many years. People still debate whether her actions were morally right, but she is now leading a life outside of the limelight and seems to be happy with her long-time boyfriend.
Source: Legit.ng