Celebrity break-ups 2019: famous people who have broken up in 2019
Hollywood is known for a lot of great things: opportunities to become famous, fabulous places to shop, chances to meet your favourite celebrities and amazing restaurants for all the foodies. Despite all the great things about it, a sad and widely known fact is that most romantic relationships in Hollywood do not last. The number of celebrity break-ups 2019 is quite staggering and we are only in August!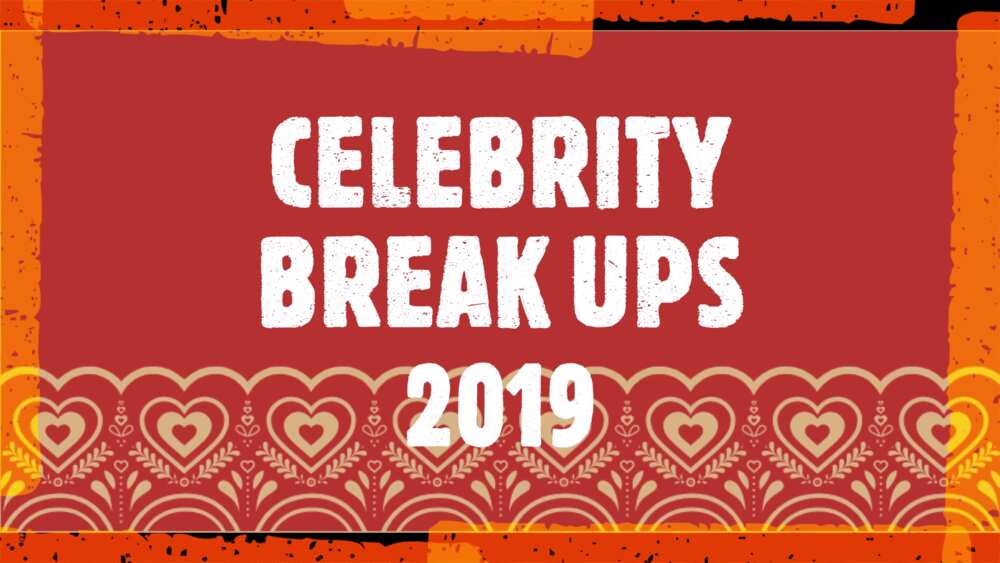 Love is not an easy thing. It demands time, sacrifice and compromise. It is hard enough when you are an average person but it is even harder when you are a celebrity.
Celebrity break-ups 2019
Celebrities' lives are under constant scrutiny. Everyone wants to have a say in their lives and even their romantic relationships. This, however, does not mean that all Hollywood relationships do not last. Famous couples like Will Smith and Jada Pinkett Smith have made it despite the odds.
Some, however, are not so lucky. Here are the most high profile celebrity break-ups 2019.
1. Larry King and Shawn Southwick
American television and radio host Larry King has recently filed for divorce from his seventh wife. Larry, 89, and Shawn, 59, had been married for twenty-two years. Despite the two-decades plus long marriage, their relationship was not an easy one. In 2010, the couple had both filed for divorce but later reconciled. In 2016, reports surfaced that Shawn had been having a year-long affair.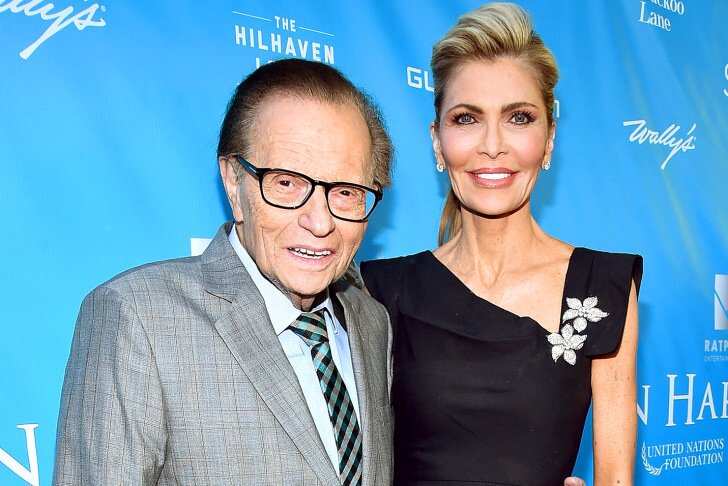 In the divorce papers, Larry cited irreconcilable differences as the reason for the divorce. The couple had been separated as from 6th June 2019 and the divorce papers were filed on 20th August 2019.
2. Katie Holmes and Jamie Foxx
Katie and Jamie have been romantically linked for the past six years. They kept their relationship a secret and were rarely photographed together. Holmes was the one who ended the relationship. The couple had not been together for months. They split up in late May.
3. Liam Hemsworth and Miley Cyrus
Miley and Liam got married on 23rd December 2018 and less than eight months into their marriage, the pair called it quits. The couple had been dating on and off for ten years since they met on the set of their movie The Last Song. After their highly publicized break-up, Miley released a heartfelt song that insinuated that they had changed and this led to them drifting apart.
4. Brody Jenner and Kaitlyn Carter
The reality stars broke up after five years together. They had been together since 2014. In 2016, they got engaged and later got married in Bali in 2018. However, since the marriage was outside the United States, it is not legally recognized in America. A statement released by the couple's reps said that:
"Brody Jenner and Kaitlynn Carter have decided to amicably separate. They love and respect one another, and know that this is the best decision for their relationship moving forward."
5. Wendy Williams and Kevin Hunter
Daytime talk show host Wendy filed for divorce from her husband of twenty-two years on 11th April 2019. Their marriage had been a rough one since they were always plagued with rumours about Kevin's infidelity. The last straw was when it was revealed that Kevin had gotten another woman pregnant.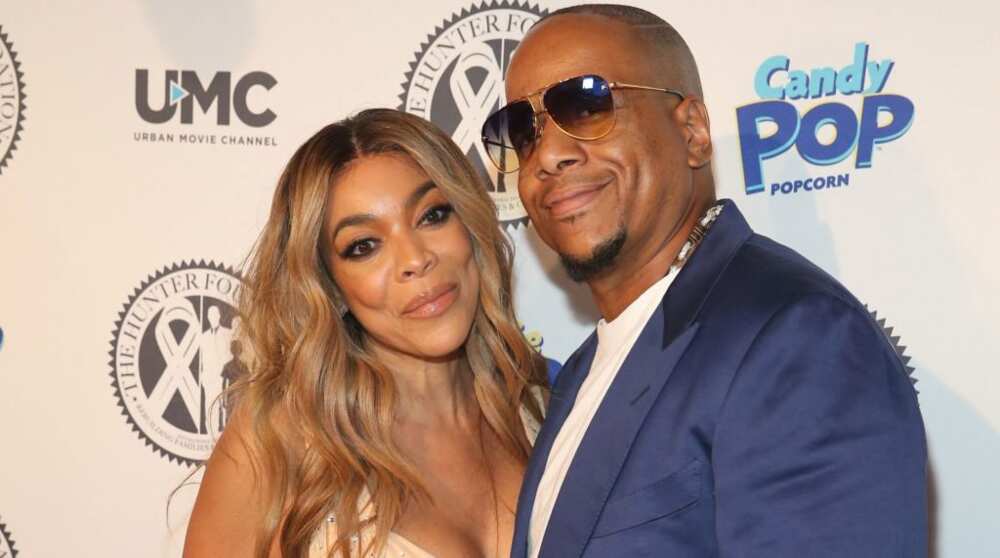 The cheating, separation and eventual divorce hit Wendy hard as she began having problems with addiction and alcoholism.
READ ALSO: Celebrity engagements and weddings of 2019
6. Khloe Kardashian and Tristan Thompson
This was probably one of the most scandalous celebrity break-up stories of the year. Since April last year when pictures and videos of Tristan in a club with other women while Khloe was pregnant surfaced, things had not been looking good for the couple. Khloe forgave the NBA player but the damage had already been done. They eventually broke up after the story of Tristan allegedly cheating on her again with a family friend, Jordyn Woods, broke.
7. Zayn Malik and Gigi Hadid
Zayn and Gigi had been together since November 2015. They broke up in March 2018 but reconciled just a month later. Things, however, were not meant to last as they eventually broke up again on 3rd January. The two tried to make it work but they could not as the relationship took its toll on the model.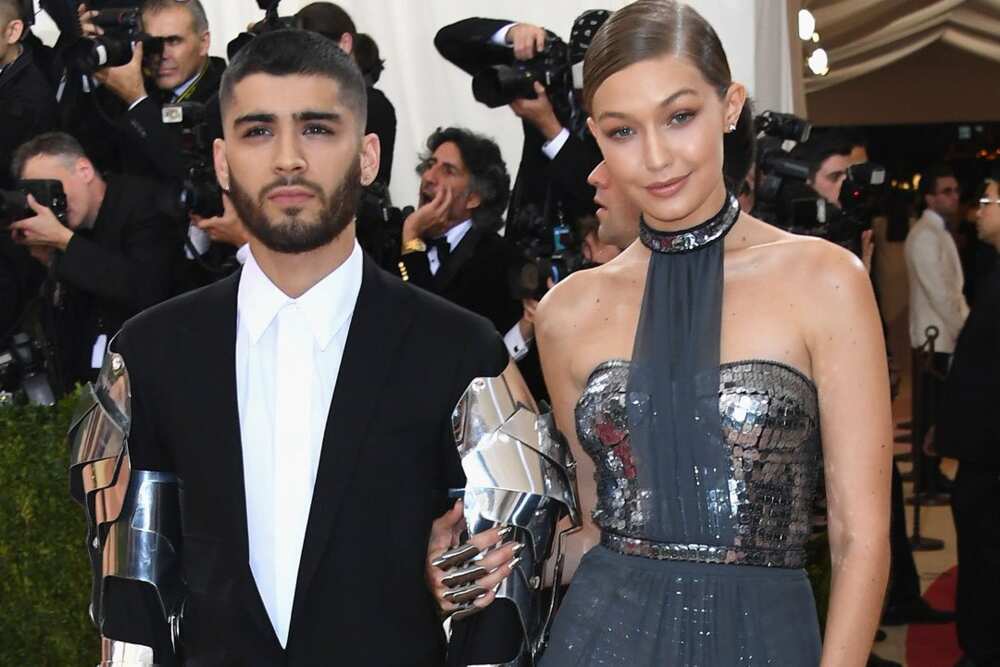 8. Emma Roberts and Evan Peters
Scream Queens actress and her American Horror Story co-star and longtime boyfriend called off their engagement after dating on and off for seven years. The news of their split was first reported on 20th March.
9. Jeff Bezos and Mackenzie Bezos
After twenty-five years of marriage, Amazon CEO Jeff and his wife filed for a divorce. It was later revealed that they divorced due to Jeff's infidelity with Lauren Sanchez. They have four children together.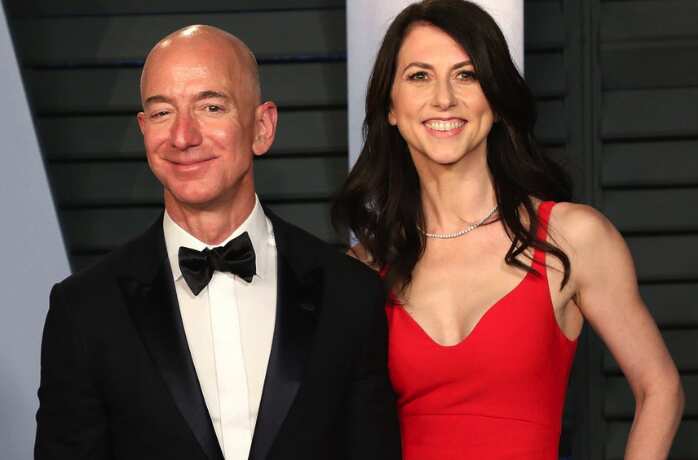 10. Bella Hadid and The Weeknd
The model and Wasted Times singer first started dating in 2015. They went their separate ways in November 2016 but got back together in May 2018. They have now sadly split up again this year. They said that distance and clashing schedules led to their break-up.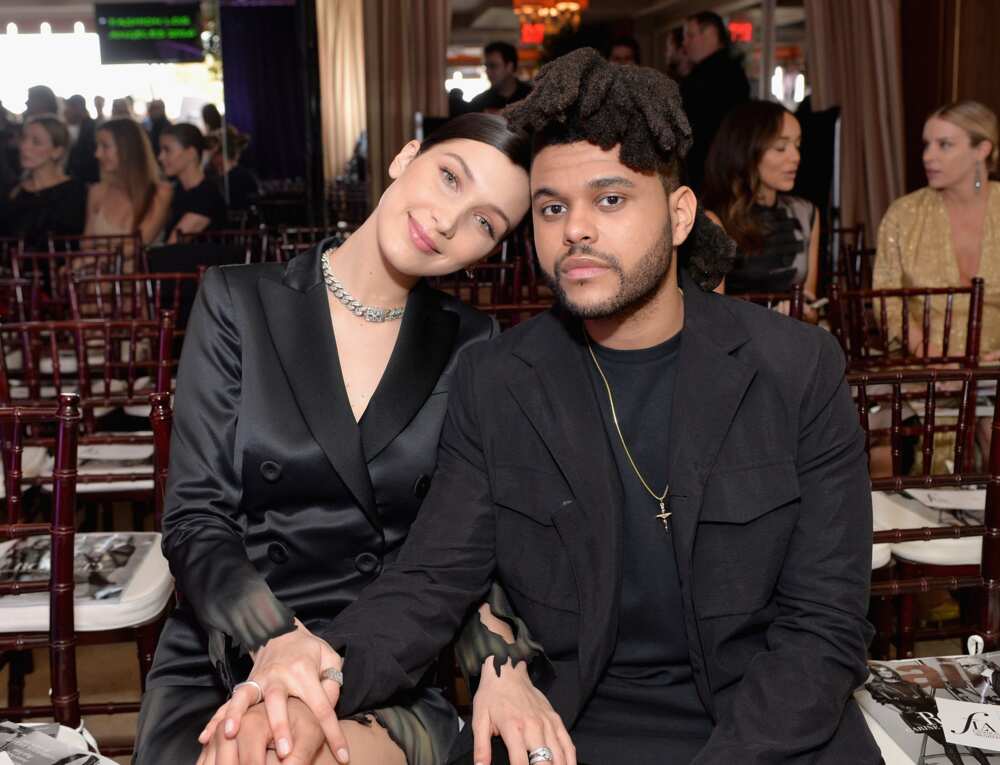 10. Bradley Cooper and Irina Shayk
The Oscar-nominated actor and the supermodel announced their break-up in June. The two had been together for four years. Before they started dating, Bradley had been dating Suki Waterhouse while Irina had just broken up with football star Cristiano Ronaldo. The two are now working on how to share custody of their two-year-old daughter, Lea De Seine.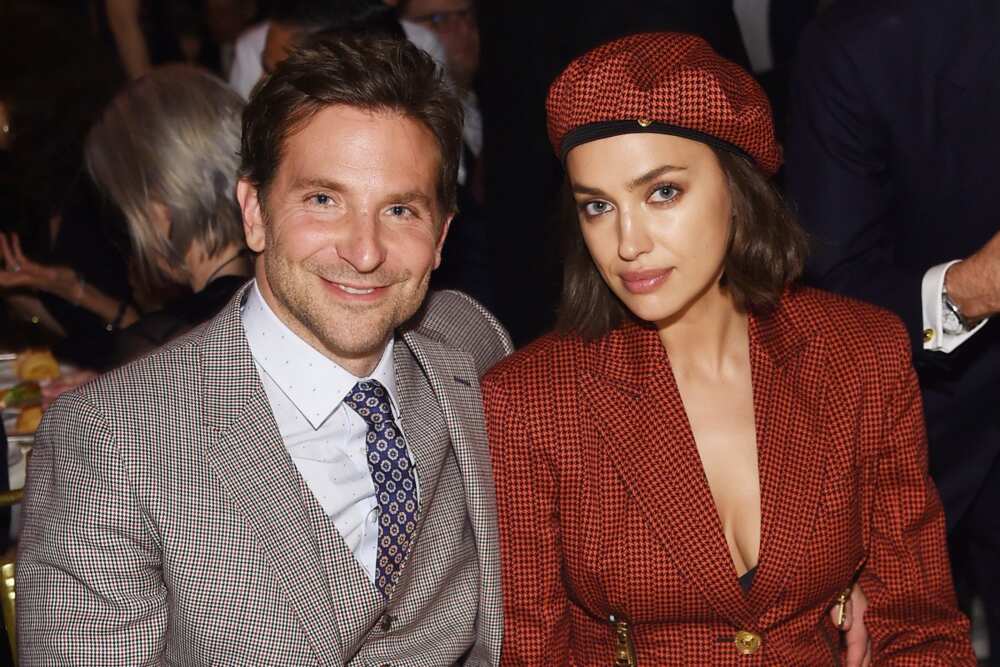 11. Kendall Jenner and Ben Simmons
The model and Keeping Up With The Kardashians star and the NBA star had been linked together since last year. The couple split up in May where a source said that the relationship had run its course.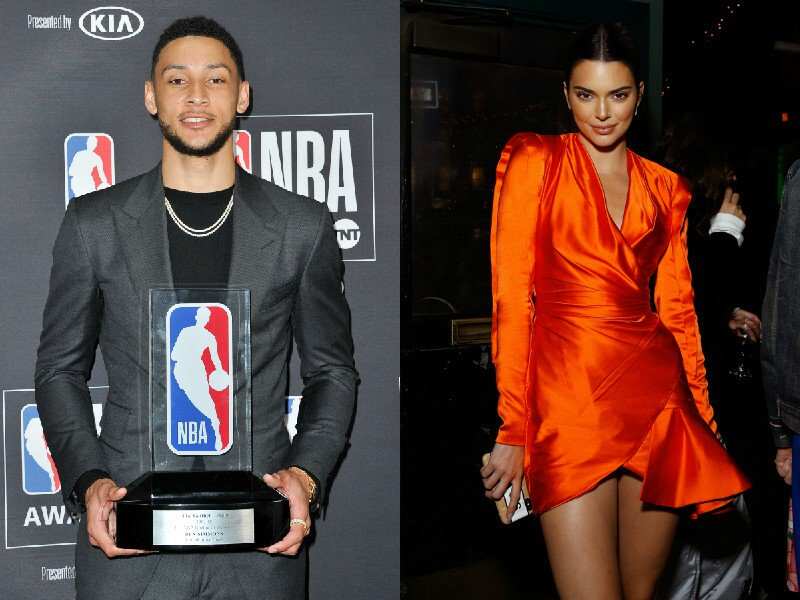 12. Malika Haqq and O.T Genasis
Reality star and Khloe Kardashian's best friend, Malika, revealed on 7th June that she and her boyfriend had broken up. The revelation was made on social media when she posted a very alluring photo of herself and captioned it "Single". The two were first linked together in 2017 and were photographed at a game in October 2018.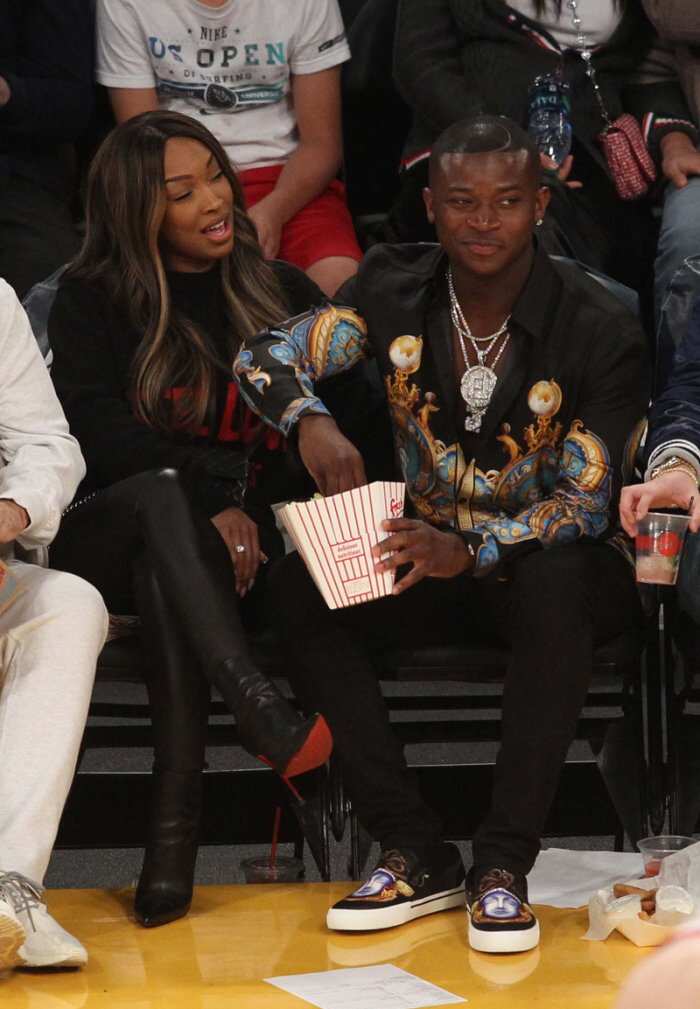 13. Kate Beckinsale and Pete Davidson
Just months after Ariana Grande ended her engagement with Pete Davidson, he was photographed deep in a make-out session with Kate at a hockey game. Rumours surfaced that the two had been spotted together at an after-party. The couple was only able to maintain their high profile relationship for just months. They said that the break-up was amicable and they just could not handle the long-distance.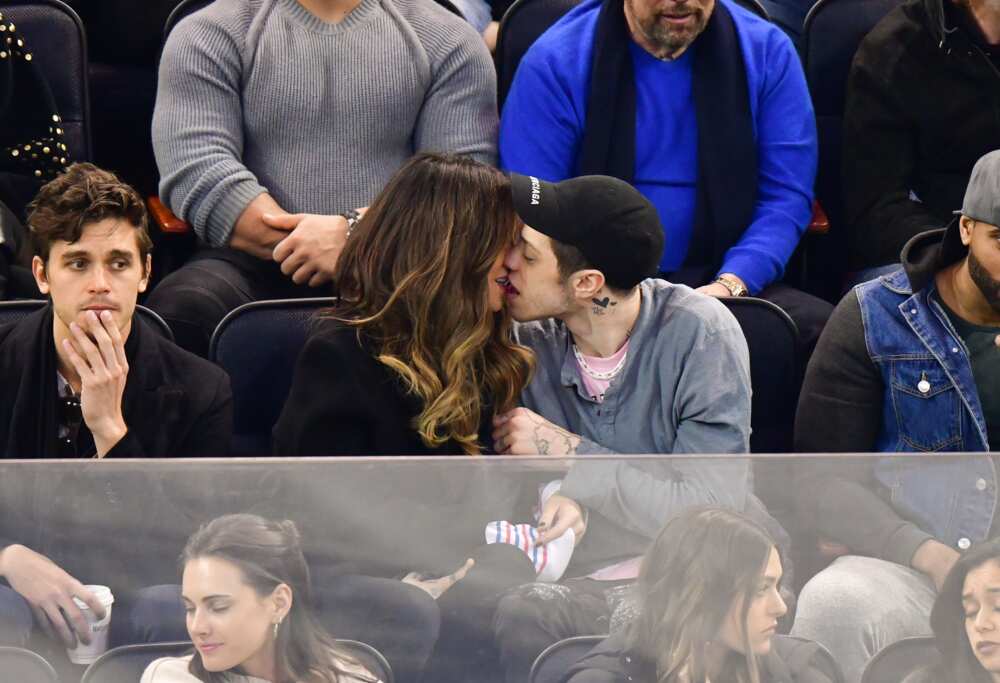 14. Adele and Simon Konecki
"Hello", singer and her entrepreneur-philanthropist husband separated back in April. The two, who kept their private lives very low profile, had been together for seven years. The two have a son together. Adele first addressed her relationship with Simon on a blog post in January 2012.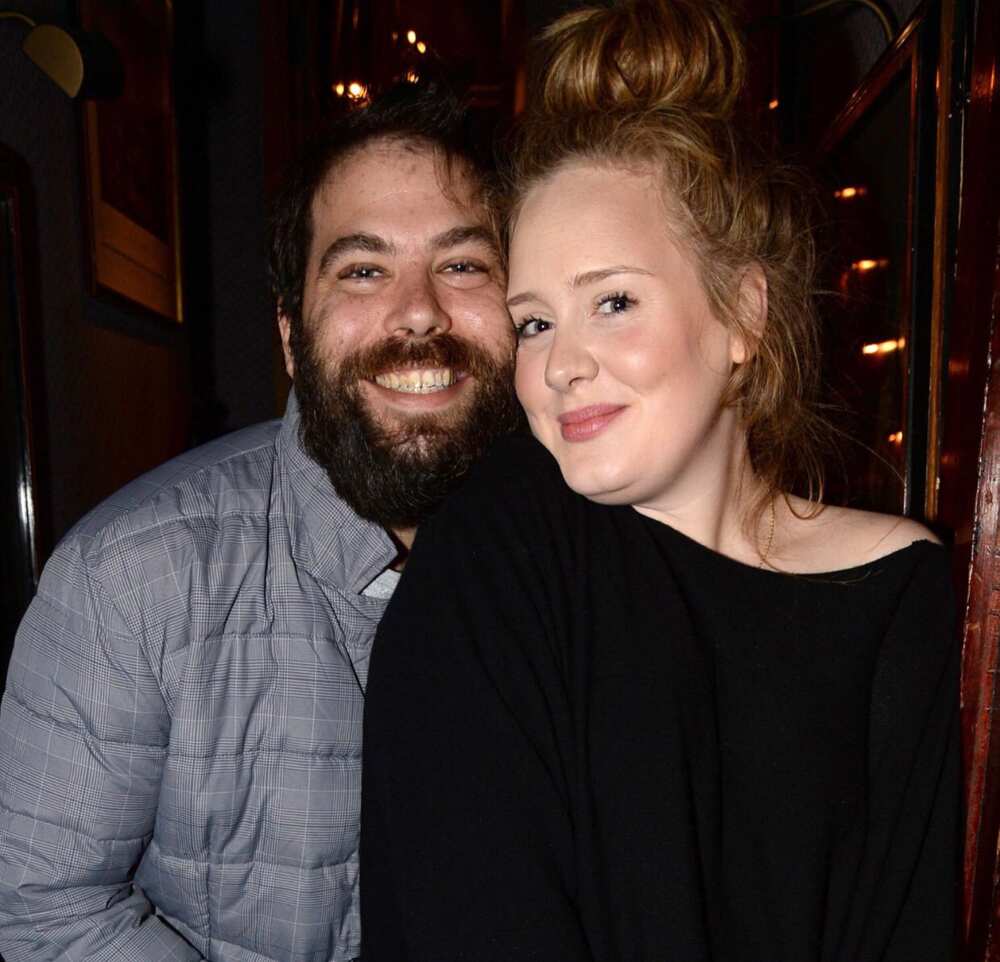 15. Ben Affleck and Lindsay Shookus
Ben and Lindsay have never had an easy relationship. They first made their relationship public in July 2017 but later broke up in August 2018. They rekindled their relationship earlier this year but ended up breaking up in April. They blamed their break up on distance stating the fact that Ben works in L.A. while Lindsay has a job, a daughter and an ex-husband in New York.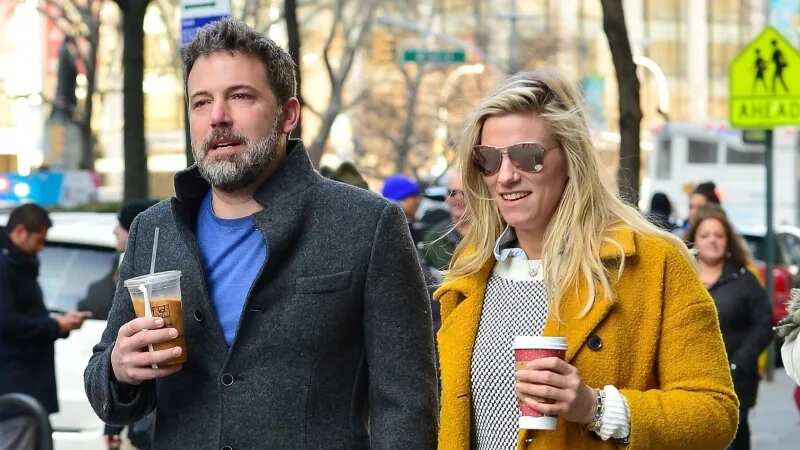 READ ALSO: Burna Boy breaks up with Stefflon Don. All the details
16. Rita Ora and Andrew Garfield
While some relationships last a long time before they crumble, others take no time at all. Musician Rita Ora and her boyfriend Andrew broke up just four months into their blooming relationship. Andrew was the one to call things off as he said that he wanted "something more private".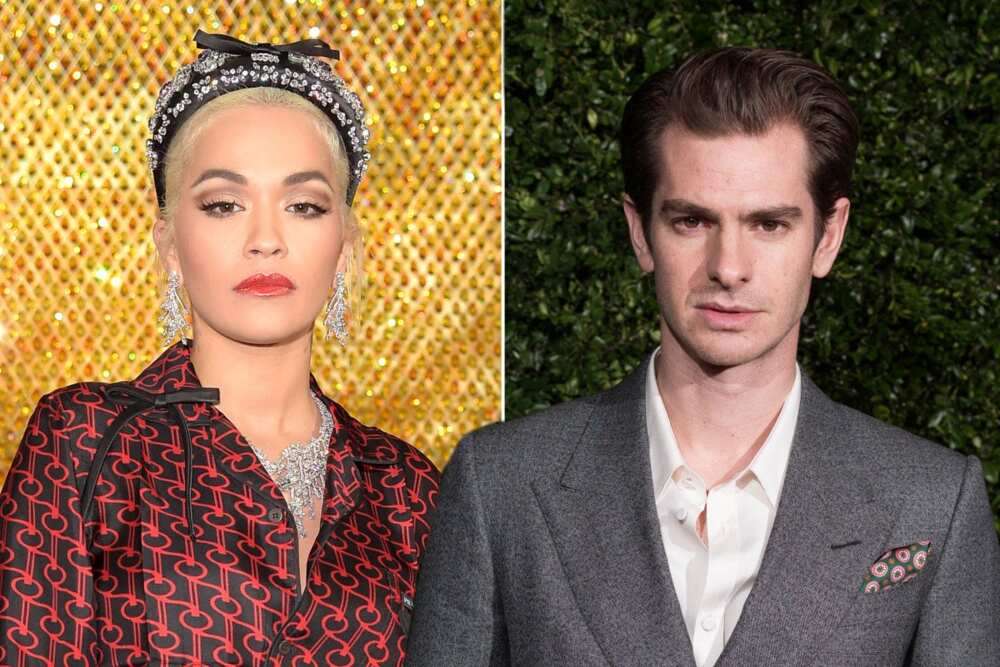 17. Toni Braxton and Birdman
The rapper and musician had been on the verge of getting married before they went their separate ways. While they were planning their wedding in late 2018, in January 2019, the rapper posted a cryptic Instagram story saying "It's over...". Toni, on the other hand, cleared her page on Instagram and posted a picture in a red dress captioned "...always choose to be chosen".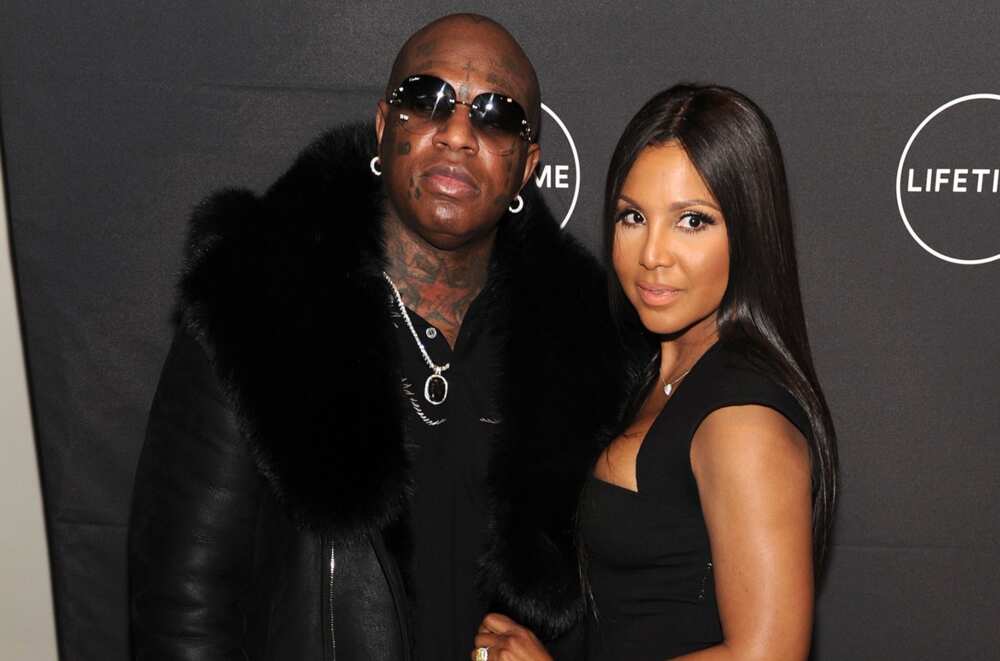 18. Camila Cabello and Matthew Hussey
The singer and relationship coach made waves when she rushed from the stage in the middle of her performance to kiss her beau backstage. The couple were first spotted together in February 2018 while vacationing in San Lucas. In an interview, Camila said that he makes her the happiest she has ever been.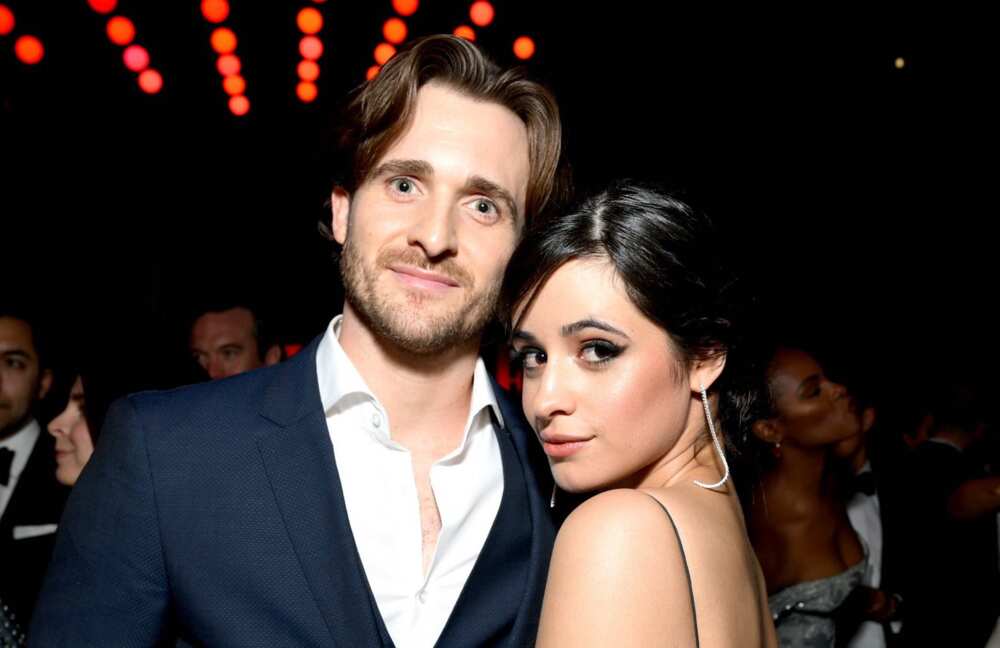 This is no longer the issue because the couple has broken up. Camila has since moved on as she is now dating fellow singer Shawn Mendes.
19. Monica and Shannon Brown
The R&B star filed for divorce from former NBA player Shannon. The couple had been married for nine years before the divorce papers were filled. They have a daughter together.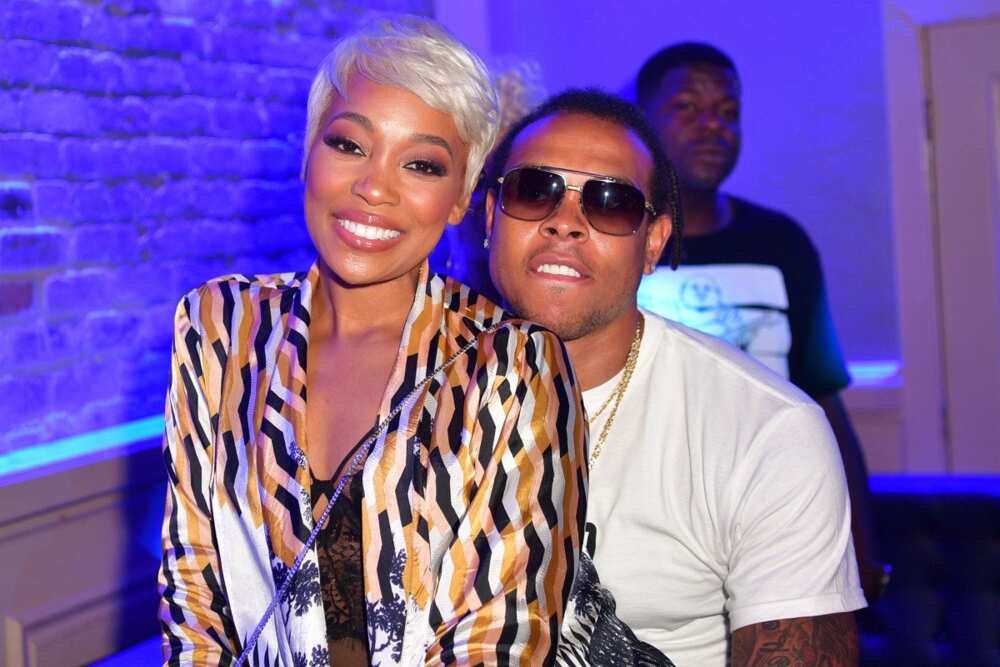 20. Rachael Leigh Cook and Daniel Gillies
After fifteen years of marriage, Rachael Leigh Cook and her The Originals actor-husband Daniel Gillies have split. The couple announced their separation in June. They fell out of what made them love each other in the first place and instead dove into a routine rather than embracing the struggles and ups and downs of marriage.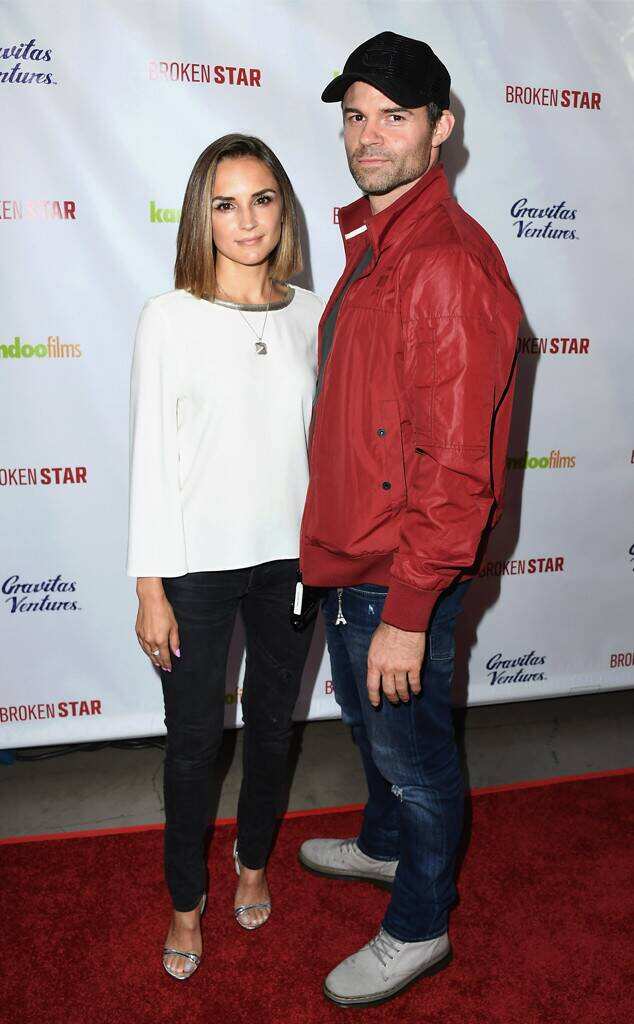 Celebrity break-ups 2019 have certainly been a lot and quite surprising and heartbreaking. With just four months left to the end of the year, we fear what will happen to the rest of our favourite celebrity couples. We only hope that they stay together till the year ends.
READ ALSO: Jamie Foxx and Katie Holmes split. All the details
Source: Legit.ng