50 cute things to say to your girlfriend
Being in love is one of the most beautiful feelings in the world. It makes one look forward to every moment spent with their better half. A loving girlfriend can set your heart on fire and become the centre of your world. She becomes a special person in your life. You will need to let her know how much she means to you every day. Do you know some cute things to say to your girlfriend to make her feel loved and cherished?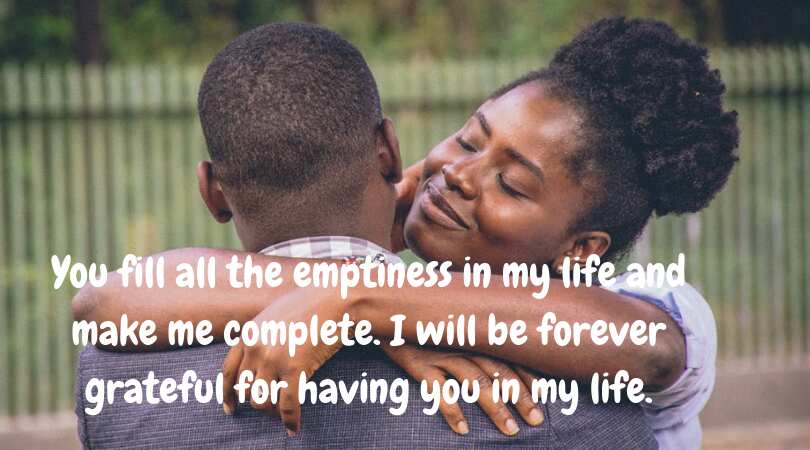 Unfortunately, some partners are not very good with words to express love to their girlfriends. To keep the romantic fire burning, you will have to shower your girl with beautiful words now and then. If you find it challenging to come up with cute things to say to your girlfriend, this article outlines some of the best ones to melt her heart.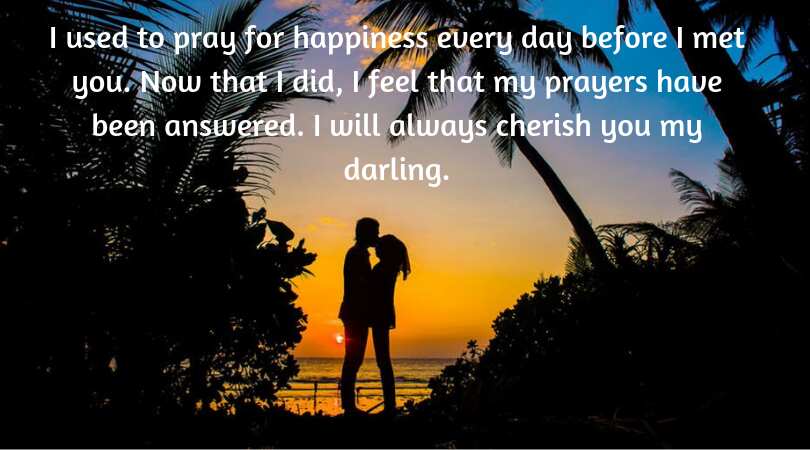 Cute things to say to your girlfriend
If each of your smiles was a raindrop, then I wish it rains forever so that there will be no sadness in your life. You are the sunshine in my life.
If you held up nine beautiful roses in front of a mirror, then you would be looking at ten of the most beautiful things in the universe.
I used to pray for happiness every day before I met you. Now that I did, I feel that my prayers have been answered. I will always cherish you, my darling.
I hope that you will always remember I am with you every step of the way. Never be afraid to take a step because I will always be beside you.
You have always been a source of strength, inspiration and joy for me. I will forever appreciate having you in my life. I promise to be the best partner you could ever ask for.
Sweet things to say to your girlfriend
I look back on the moments we have spent together, and I cannot help but smile. You know me inside out, and you have accepted me genuinely despite my flaws. I adore that most about you.
My heart is filled with gratitude when I remember the time we have spent together. I look forward to spending eternity with you.
I will be forever bound to you by friendship, togetherness and the sheer desire to spend one more day with you.
If one plus one equals two, then you and I would equal a new number. Our bond has made us one, and it makes me happy to have you in my life. I adore you, sweetheart.
Sometimes I wish I wore glasses; that way, I could see your beauty with four eyes.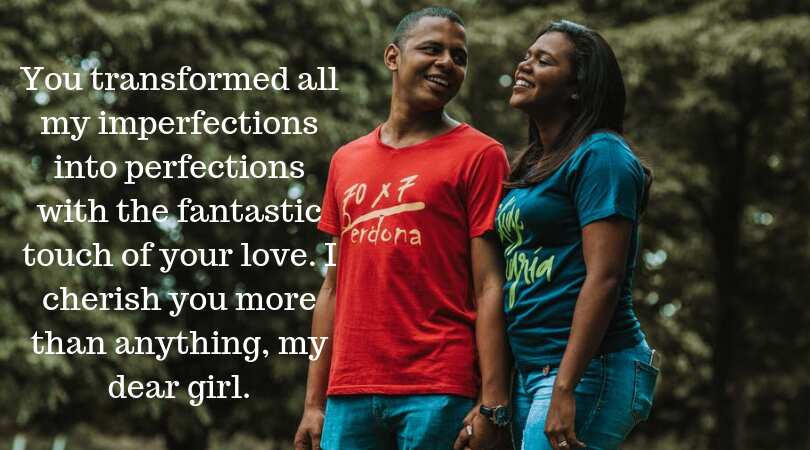 Nice things to say to your girlfriend
I love how you make me smile so easily. I hope and pray that you will be around until the end of time to make the world a better place for me.
I sent angels to watch over you tonight, but they replied that angels do not watch over other angels. I care about you, my sweet girl.
I promise to always walk beside you every step of the way. I want you to guarantee that you will forever hide your wings or else everyone will find out that you are my angel.
When I first saw you, I immediately knew what I would ask from Santa for Christmas. I am so blessed to have you in my life.
I do not know whether dreams come true or what love can do. I am not sure what life holds for you or whether your wishes come to pass. What I know is how much I love you, my princess.
Cute quotes for your girlfriend
I could hold a star for every moment you make me smile, then I would end up having the whole sky in my hands. You have made the world a better place.
I love the sun, the moon and you. I love the sun for bright days, the moon for lighting up nights and you to hold and cherish forever.
It is good to love a person, better to be loved and best to be loved by the one you love.
Having a soul mate is extremely rare. It is like having two souls entwined together in a flawless symphony. I want you to know that I will forever be your soul mate.
I came to see you today because I realized I want to spend the rest of my life with you. I want the rest of my life to start as soon as possible.
Romantic things to say to your girlfriend
I long to have poetry and adventure in my life. I want it to be the kind of ungovernable mysterious love that arouses the heart and gives meaning to life. With you, I know this dream can come true.
Good morning sunshine! Nobody in the whole wide world looks more charming and cute while sleeping as you do.
I watch you sleeping, and I smile because I know my words will be the first ones you will hear today. I wish you a blessed day, my love. Mine is already blessed because I woke up next to you.
Good morning, my princess! I just saw you sleeping next to me, and my day is already made.
I would choose to stay awake my entire life only to be the first to kiss you each morning and watch a smile form on your face.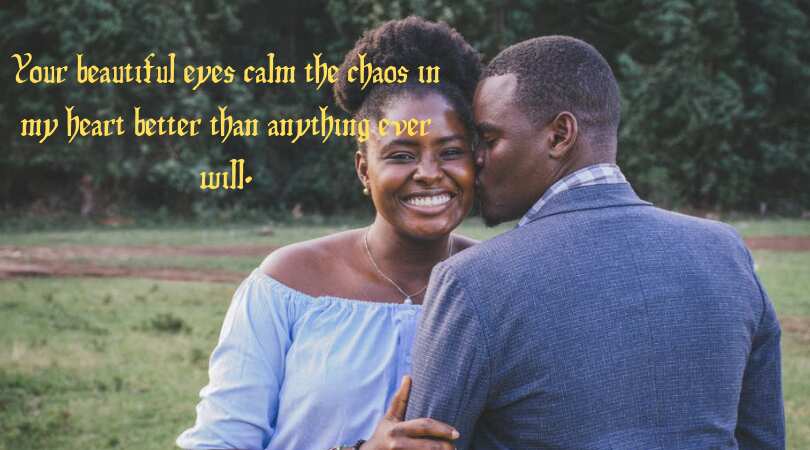 Sweet love quotes for your girlfriend
I do not know whether it is the morning that is so lovely or just you. I want to wake up next to you every morning for the rest of my life.
I always imagined that angels lived in heaven until you came into my life. You must have been sent to make my life just like heaven.
You are the main reason why my mornings are so bright and colourful. I cannot imagine living without you because you are my sunshine. I adore you so much, sweetheart.
I know that nothing is perfect, but when I met you, I knew that your imperfections make you the ideal match for me. The way you frown when I tease you and how you smile when I bring you flowers make me want to spend all my life with you.
I hate sending messages, but now I am enjoying it because I know you will read the message. I enjoy bringing a smile to your beautiful face, my darling.
Romantic quotes for girlfriend
I think of you when I am in a crowd and when I am alone. When I see your call, message or feel you around me, my heart skips a beat. You are the love of my life.
I want you to count the number of letters in this message and consider them pecks and kisses from me. Choose where you want them!
I had a dream that you were mine, and it made me smile. I woke up happy because I realized it was not a dream. You are already my girl.
You fill all the emptiness in my life and make me complete. I will be forever grateful for having you in my life.
You transformed all my imperfections into perfections with the fantastic touch of your love. I cherish you more than anything, my dear girl.
READ ALSO: Most touching love messages for girlfriend
Sweet things to say to a girl
There is no brighter light in my life than the love you give me. There is no warmer touch than the feel of your embrace. I count myself lucky to have you in my life.
Your heart is beautiful and full of affection and love. Your hands have a healing touch and are filled with loving care. I love you, darling.
I would choose to spend one lifetime with you than face eternity by myself. I promise always to take care of you.
When I look at your beautiful face, I always wonder what I ever did to deserve you. You are a splendid gift from God, and it gives me much pleasure to say I love you.
With you by my side, I can be the silliest version of myself and not worry about being judged. You are my better half in all senses.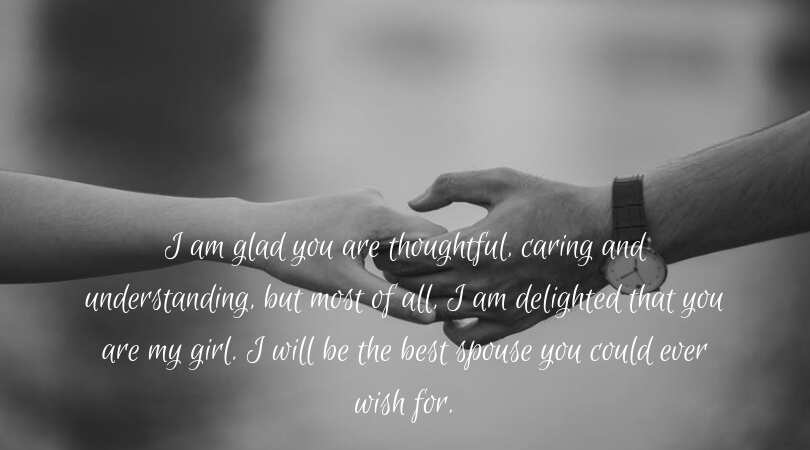 Amazing sweet words for her
No matter how long we stay together, there will always be two moments when I want to be with you, now and forever.
We make a great team because even in our silent moments, our friendship has the power to drown out all sorrows in our little universe.
Your beautiful smile warms my heart, and your presence makes me feel complete. I am going to treasure you today, tomorrow and forever.
My relationship status always says that I am taken by the most dazzling girl in the world.
Every time you look into my eyes, I feel addicted to you. You fill my soul with warmth and melt my heart with your soft touch.
READ ALSO: Top 25 love quotes for him from the heart
Do you often ask yourself "How can I prove that I love my girlfriend?" Well, here are some cute messages to let her know you care about her:
Your beautiful eyes calm the chaos in my heart better than anything ever will.
I am glad you are thoughtful, caring and understanding, but most of all, I am delighted that you are my girl. I will be the best spouse you could ever wish for.
I will do all I can to be with you for eternity. I will fight the whole world always to have your love, and I will be whatever you want me to be. You are my life's sole purpose, and I will forever cherish you.
You are more than a girlfriend to me; you are my soul mate and my best friend. You do not judge me as others do, and I can always count on you to have my back. I can only hope that I am everything that you deserve.
I always feel lost and incomplete when you are not with me. I treasure every moment I spend with you.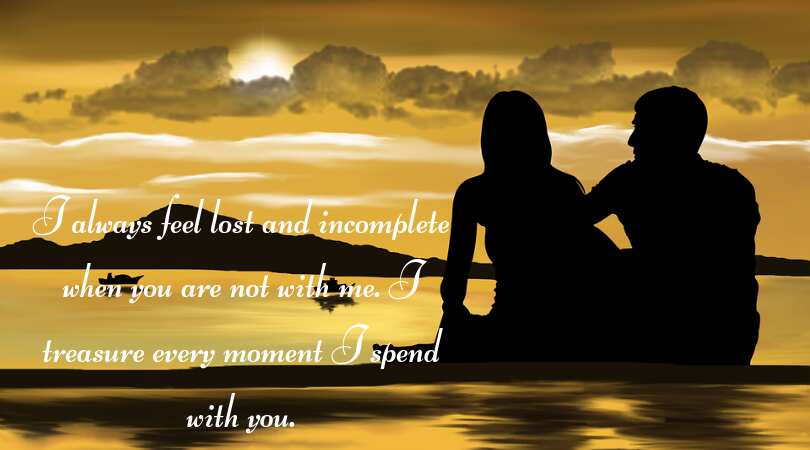 It is now easier to make your loved one smile each morning with these cute things to say to your girlfriend. Let her know that you will always love her and how much you care about her. Beautiful words can go a long way towards keeping a relationship vibrant and healthy. Make a point to whisper something sweet to her ear each day.
READ ALSO: Most touching love messages for girlfriend
Source: Legit.ng