FUOYE portal: login, registration, admission (2020)
Do you know how to log in and register for the course you want using FUOYE portal? Nowadays, universities have online platforms where students can log in and register as well as access their fees structure, exam results, and all other university-related information, and the Federal University Oye Ekiti (FUOYE) has not been left behind. This higher learning institution has a student portal that gives users a customized entry point to the network-based campus.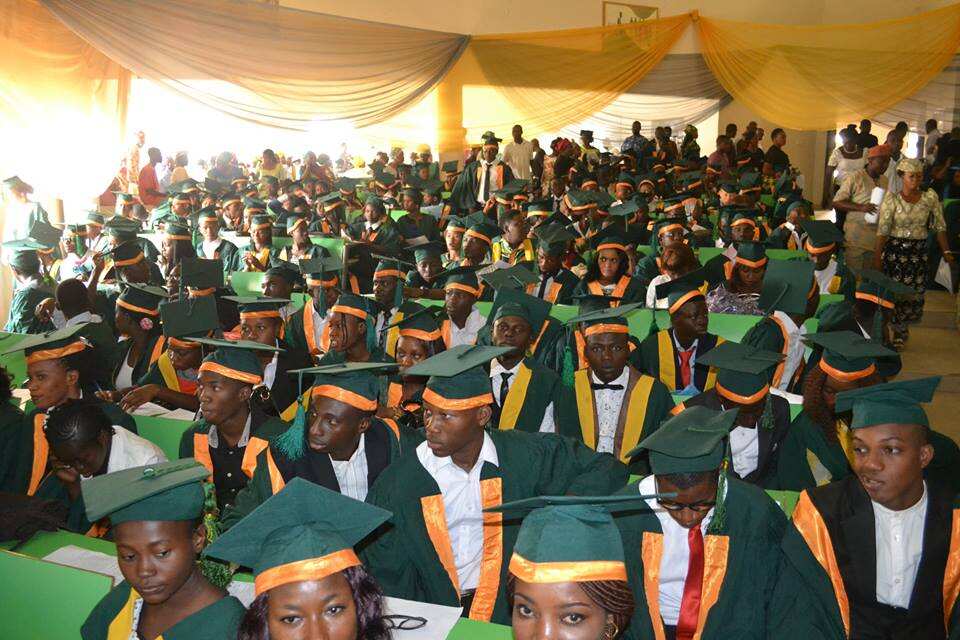 Through the portal, learners can easily access everything associated with academic needs without having to visit the administration offices. The only condition that one needs to gain access is to be a registered student at this university. However, the student portal is not the only one available on the school website, read on to know which FUOYE portal to access to save time and meet your needs.
FUOYE portals
The Oye Ekiti University has several portals, which include:
Undergraduate portal: Official list of courses offered in Federal University Oye Ekiti are posted here as well as academic calendar and fees.
Postgraduate portal: This page is for postgraduate program applicants who want to know the courses available and requirements.
FUOYE eCampus portal: This is for checking your admission status.
FUOYE student portal: Want to check your exam results, fees structure, courses, or any information related to a learner? Then this is the portal to use.
Staff directory: This section contains information related to personnel.
FUOYE Post UTME portal: This is for candidates who obtained the UTME cut off score and applied to Federal University Oye Ekiti.
FUOYE student portal
To access this portal, students will need to provide a user name and password to gain access to an education organization's programs and other learning-related materials. Through the online method, you can easily partake specific academic task such as the following:
Get and fill online application forms
Registration of courses
Payment of school fee; how much you need to pay and the deadline
Access 1st & 2nd-semester result
Check out the admission requirements
View your transcript
UTME result posting
Closing date
View Academic Calendar
Courses
Check admission status read through the admission list and see if you are one of the applicants that were accepted to take a specific course.
You can access the student portal using your phone or computer.
FUOYE official website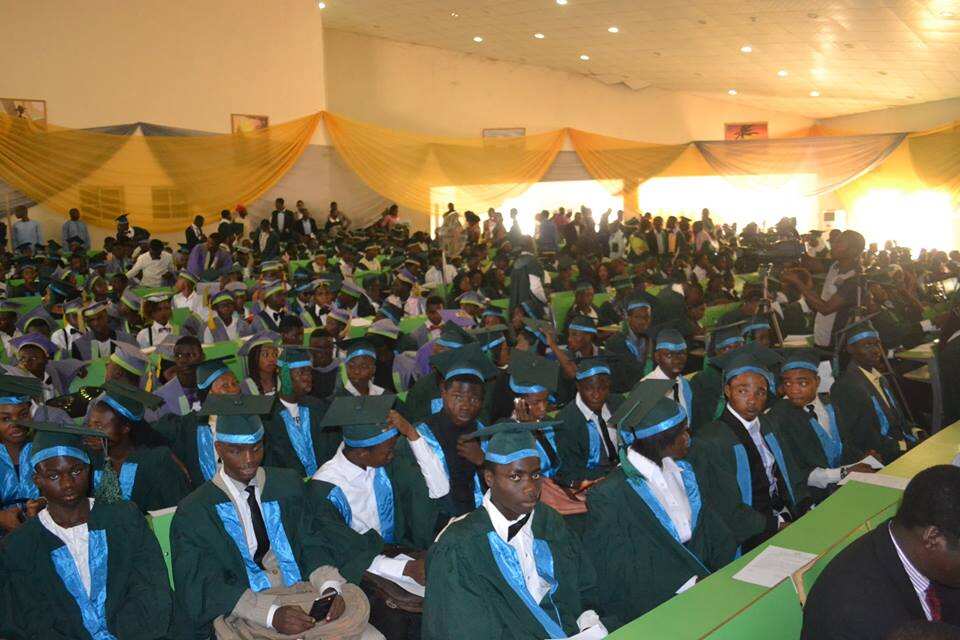 If you find that you did not get enough information about what you are looking for, you can browse through the FUOYE official website as it contains updated information or you can click www.fuoye.edu.ng. Any user that wants to know more about the university and the latest updates can use the User login option to access posted content. The Federal University Oye has created the site to benefit the staff, direct entry, newcomers and returning students of the institution. By clicking on the correct portal, you will get guidance on how to create accounts and log in. You can also view the deadlines for
Change of course
Acceptance fee
Course registration
Get access o quick links for returning and fresher registration steps
eCampus FUOYE portal
This is Federal University Oye Ekiti student portal, which implies only the admitted candidates have access to this portal because they will have to log in with their matric number and password. By logging in, a candidate can check their admission status, and FUOYE admission list released for that particular academic year.
FUOYE admission portal
Looking for FUOYE admission portal? Read the below guideline.
This portal is ideal for all those who want to make online admission. This portal can be used for various purposes including any admission related operations such as registration, admission application form, admission list, admission letter, and admission status.
How to check your FUOYE admission status
The following is a simple way on how to check whether or not you have been admitted to this institution:
Visit the eCampus FUOYE admission status portal.
In the space provided, enter your JAMB Registration Number.
Click the Login button and then choose Admission Status to access your FUOYE admission status.
READ ALSO: JAMB approves cut-off marks for 2019/2020 admission
Admission screening and registration instructions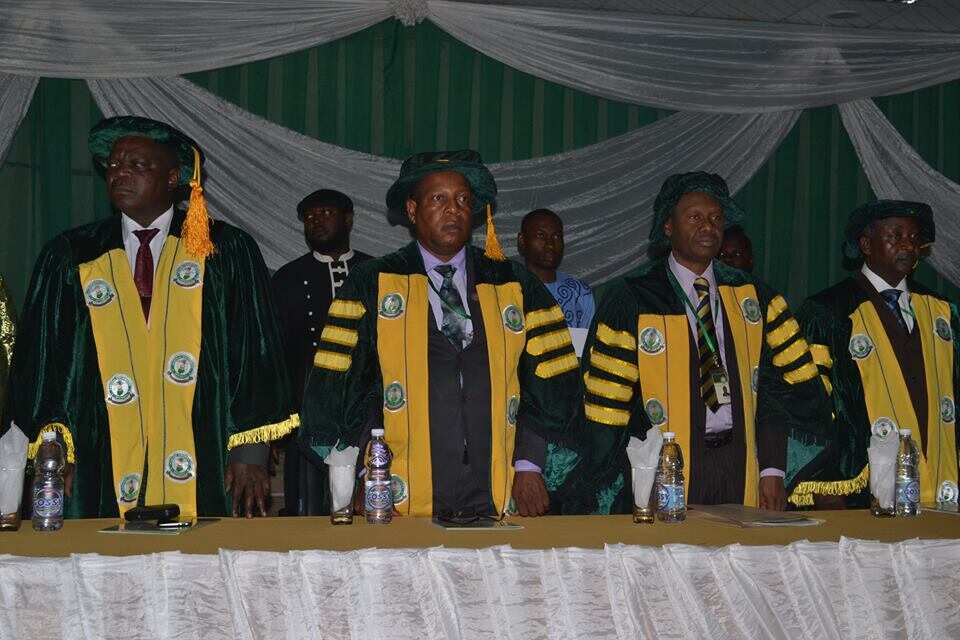 If you are a first-time candidate that has been accepted into this institution, then you will need to pay a non-refundable fee of 40,000 Naira as acceptance and clearance processing fee before the stipulated deadline. Failure to pay the stated amount shows that you have forfeited your admission. As part of the registration procedure, a fresher will also need to pay for acceptance letter using the following process:
Log in to eCampus portal using your JAMB registration number.
Click on the Check Admission Status and if admitted, select the Accept admission offer.
Pay a clearance processing fee of N5,000.
After your admission is confirmed, an account will be created automatically, and you will need to go to the undergraduate portal, login and change the initial password to your preferred choice.
Once you have changed your password, you will need to log in again using your JAMB registration number and the new password.
Check your profile details and validate your information.
After updating your information, a confirmation link will be sent to your valid email address. Click on the link to activate your account.
Pay N40,000 as acceptance fee.
Download and print out your admission letter.
Scan and upload letter of attestation from parent and guarantors letter from a clergy.
After completing all the steps correctly, a clearance certificate will pop up on your dashboard.
When you are registering for your admission for the first time you might be requested to submit the following documents:
Birth Certificate
Local Government Certificate
Letter Of Attestation (from Parent)
Guarantor's Letter (from A Clergy)
Court Affidavit Of Good Conduct
Medical Report (from The University Health Center)
SSCE Result
Jamb Admission Letter
Acceptance Fee Payment Receipt
University Admission Letter
Completed Bio-data Form
Sundry Fees Payment Receipt
Course Registration Forms
Registration procedure for FUOYE Post UTME
The Federal University Oye-Ekiti often schedules Post-UTME Screening tests for candidates who have obtained the UTME cut off scores of 180 and above as well as those who select FUOYE as their first choice. So how do you register and what are the registration requirements?
Pay a registration fee of N2,000.
Next, Visit Federal University Oye-Ekiti website www.fuoye.edu.ng and click on a post-UTME link from the homepage.
Fill in the payment details after which you will access the application form.
Fill in the application form and upload it.
Download the filed post UTME application form and carry it to the venue for screening on the day of the examination. Visit the official university website to know your scheduled date of the review.
How to check your FUOYE admission status
Do you want to check your admission status? Here is a straight forward procedure.
Visit the eCampus FUOYE admission status portal.
In the space provided, enter your JAMB Registration Number.
Click the login button and then choose Admission Status to access your FUOYE admission status.
READ ALSO: myunical.edu.ng | UNICAL portal login and admission checker
How to register for courses
Before you register for any course, make sure you have gathered enough information on the course so that you can know how many units you will take and the duration. To register for the course you want, follow the steps below:
Go to the eCampus portal and log in
Search for the student's login link
Use your details to login
Search for the course registration tab
Choose the session and semester
Select all the courses you want
Cross check all the courses and submit
Print evidence of course registration
How to check results on FUOYE website
Once results are released, you may want to check your academic performance. Follow the following steps:
Go to the eCampus portal and log in
Search the student login link
Use your details to login
Read through the results tab
Choose the session and semester you want to view results. The results will be displayed automatically after clicking enter key
Knowing the correct FUOYE portal to use will not only save you time but also give you access to a variety of information and services customized to niche audiences. So whether you are a student, staff, or applicant, use the portal to access everything associated with this university.
READ ALSO: www.uniabuja.edu.ng | UniAbuja portal login
Source: Legit