Has anyone seen Wizkid private jet? Do the amount of selfies taken in private airplanes prove that the Nigerian star has his own aircraft? The trend for owning private jets among Nigerian celebrities is gaining momentum. A friend with his own plane is an excellent friend, isn't he?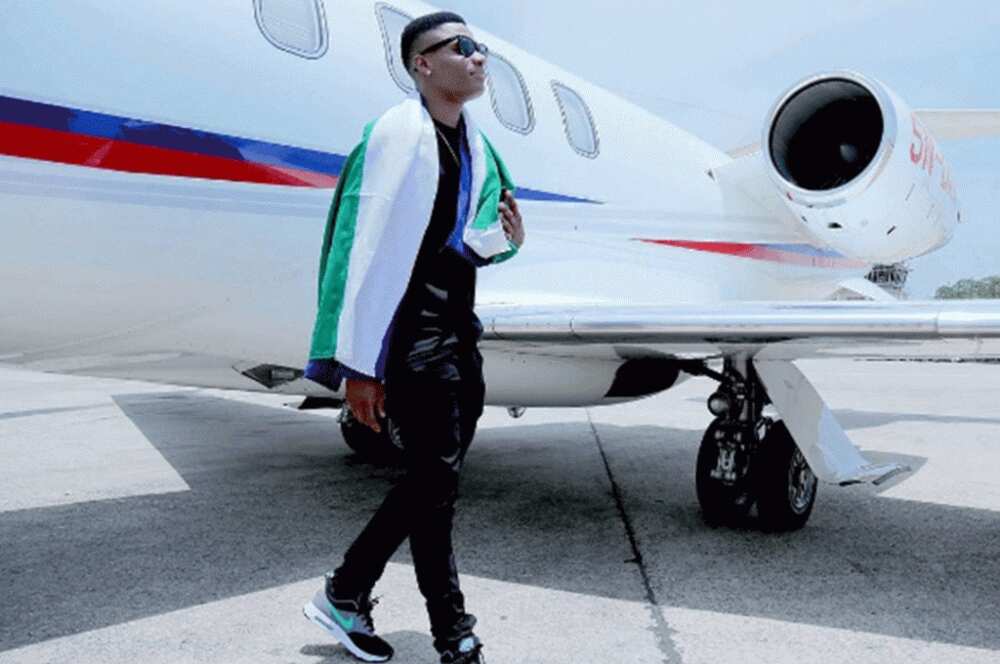 It's rather cool to have a private airplane especially if you are a celebrity. Let's talk about the things a superstar must own which will indicate his status in the society. Each Nigerian celebrity must have a chic house with up to ten bedrooms, five bathrooms, and a huge swimming pool. The house must be situated in a prestigious area. Yes, of course, it is necessary. Besides a star should have a car or better still, five luxurious cars for all occasions.
What else? Celebrities must own properties in New York, Los Angeles or London. A penthouse is preferred. A bag of expensive clothes, jewellery, a sack of dollars and a large account in a Swiss bank are also on the list. But each average star has all of this. In this case, so a celebrity might choose to stand out by getting one more thing.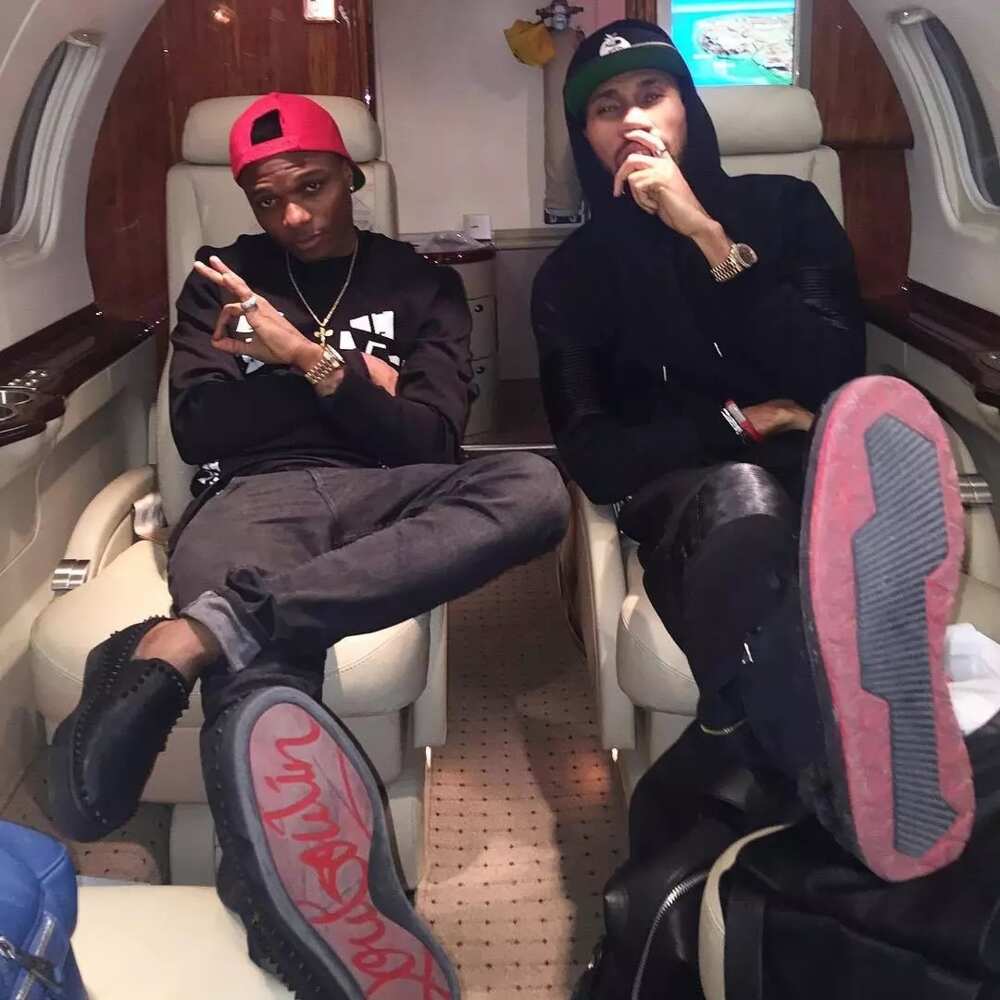 The need for a private jet
Maybe, a private jet? Not every star can afford it. It's a real indicator of success and big money. A private aircraft is an absolute proof of riches. In addition, you can fly without any delay to concerts and visit different parts of the world without any problem. Some stars are not even happy with business class. A scheduled, public aircraft is just not enough for them.
In most cases, musical superstars succeed and earn big money at a fairly young age. Therefore, young celebrities spend money on expensive toys instead of investing them in something more profitable that will bring them more income.
READ ALSO: Wizkid's new house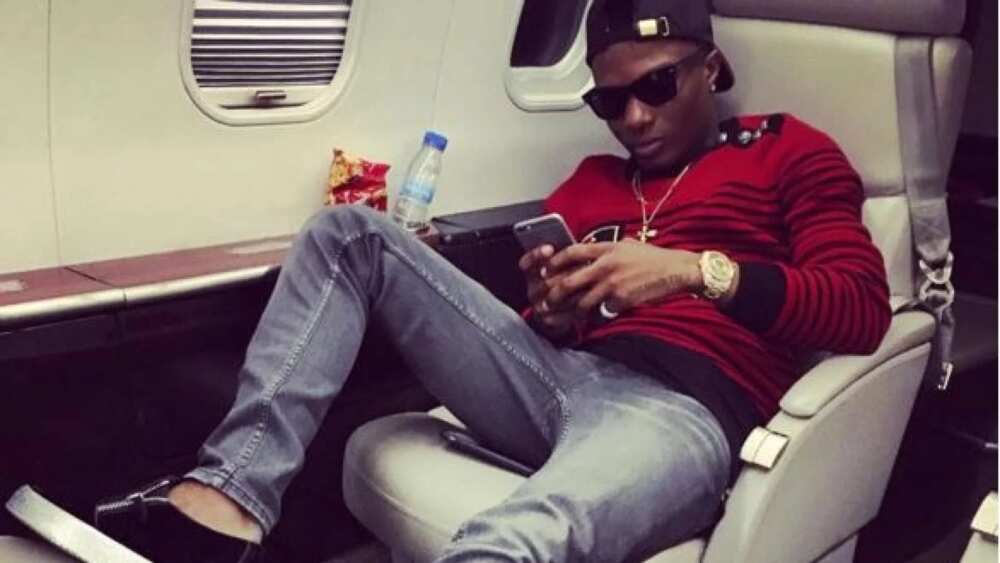 A private jet is not a cheap purchase. The cost of its maintenance is also quite sunstantial. Many world celebrities acquire expensive private jets. Young Nigerian superstars are not an exception. Some of them own their own planes. Here they are:
• Davido
• Don Jazzy
• Tiwa Savage
• DJ Cuppy
• P-Square
Is Wizkid on the list?
These questions are asked by many fans of the well-known Nigerian musician: Is Wizkid on the list of private jets' owners? Does Wizkid have a private jet?
He is a twenty-six-year-old Nigerian singing star. Ayodeji Ibrahim Balogun, also known as Wizkid began his singing career as early as eleven years old. Nowadays he has achieved great success. The young man often writes and sings his own songs.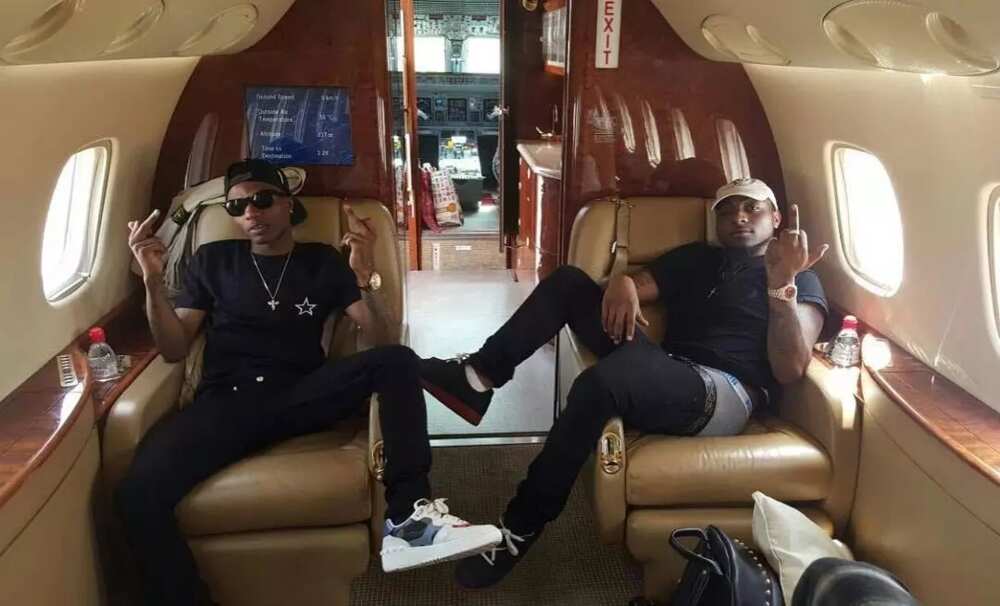 Wizkid's creativity led him to gain popularity not only in Nigeria and in the African continent. The musician spreads the trend and uniqueness of African music throughout the world. He performs solo concerts successfully in Africa and also the UK, the USA and other countries. He has released the following albums:
• Superstar (2011)
• Empire Mates State of Mind (2012) (with EME)
• Ayo (2014)
• Sounds from the Other Side (TBA)
Wizkid is an excellent example of the fact that Nigeria and the African continent can provide world-class superstars to the music community.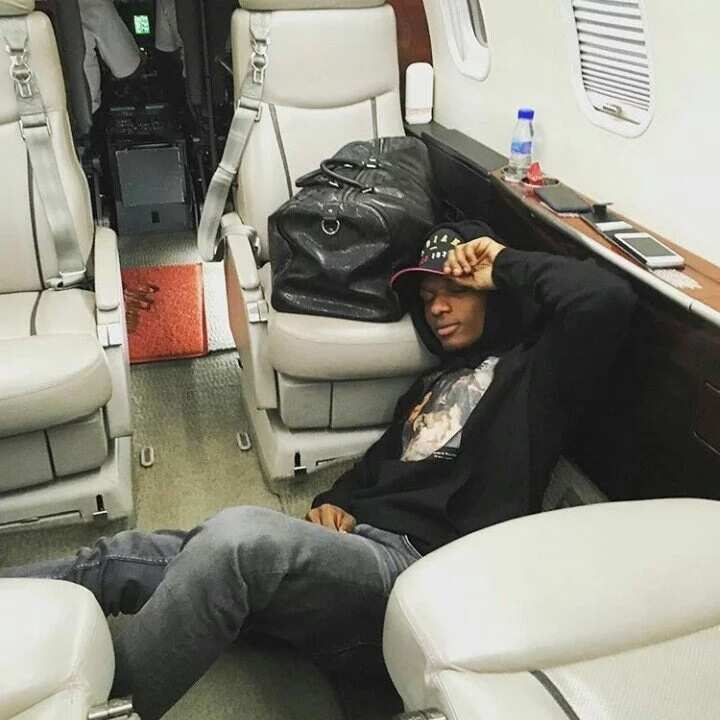 The singer often travels by private planes. He goes via jet to his own concerts as well as to world music events. In addition, he constantly uploads photos on the Internet during his travels. Wizkid provokes the interest of his fans to the question: Has he purchased his own jet or not?
Wizkid has been flying private jets since the early days of his music career, thanks to his former label Empire Mates Entertainment boss, Segun Demuren. Mr. Demuren is also a Managing Director and CEO of EAN Aviation.
Wizkid also uses the private jets owned by some of his friends, singers and other Nigerian celebrities, for example, Davido. Whether he has his own plane or not, we are not really sure as he never opens up about that. It is safe to say that the money earned by Wizkid from his music and other income sources makes the singer capable of affording his own aircraft. In any case, it is good to have friends who will kindly and comfortably pick up you and jet you off to any part of the globe.
READ ALSO: Bishop David Oyedepo private jets
Source: Legit.ng