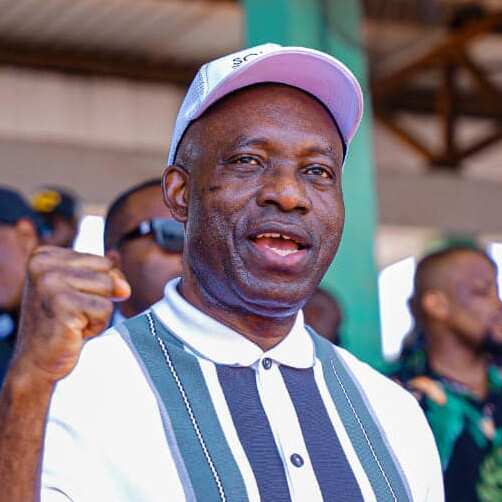 Charles Soludo
Full Name: Charles Chukwuma Soludo
Birthday: July 28, 1960
Nationality: Nigerian
Occupation: Politician, Economist, Banker (current governor of Anambra state)
Political Party: All Progressives Grand Alliance (APGA)
Spouse: Nonye Frances Soludo
Children: 6, including Ozonna Soludo
Who is Charles Soludo?
Charles Soludo, born on July 28, 1960, in Isuofia Town, Aguata Local Government Area, Anambra State, is a Nigerian politician, banker, and economics professor. He has been serving as the governor of Anambra State since March 2022 and was previously the governor and chairman of the board of directors of the Central Bank of Nigeria.
Career
Soludo received his education from the University of Nigeria in Nsukka, Enugu State, where he graduated with a First Class Honours degree in Economics in 1984. He continued his education at the same university, obtaining an MSc in Economics in 1987 and a PhD in 1989. In 1998, he was appointed as a professor of economics at the University of Nigeria.
Throughout his career, Soludo has held visiting scholar positions at various institutions, including the International Monetary Fund, the University of Cambridge, the Brookings Institution, the University of Warwick, and the University of Oxford. He has also been a visiting professor at Swarthmore College (USA).
Additionally, he has worked as a consultant for several international organisations, such as The World Bank, the United Nations Economic Commission for Africa, and the United Nations Development Programme.
Wife
Charles Soludo is married to Nonye Soludo. The couple tied the knot on December 26, 1992 and have been together for 29 years. They have six children together - four girls and two boys.