Best Johnny Depp movies: 15 films that made him who he is today
Johnny Depp is a renowned American actor, director and producer. He became famous for his role as Jack Sparrow in the Pirates of the Caribbean franchise. Depp has won various awards, such as the Golden Globe Award, Screen Actors Guild Award and Academy Award. Explore some of the best Johnny Depp movies that made him who he is today.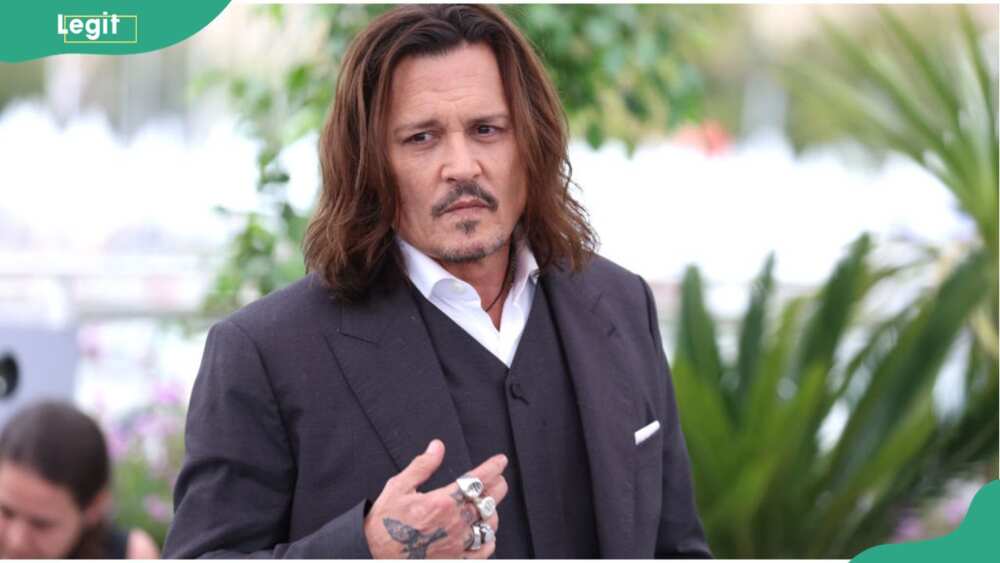 Johnny Depp made his acting debut in 1984 when he appeared in A Nightmare on Elm Street. He has been in the film industry for nearly 40 years. The prominent American actor has since been featured in several films which have become classics. If you are looking for his best movies, here is a list of Johnny Depp's movies that propelled him to fame.
Best Johnny Depp's movies
Johnny Depp has significantly collaborated with American film director Tim Burton and has appeared in several of his movies. According to IMDb, the actor has boasts nearly 100 acting credits. Here are some of the best Johnny Depp movies.
1. Pirates of the Caribbean: The Curse of the Black Pearl
Gore Verbinski directed this fantasy supernatural blockbuster. The film starred Johnny Depp, Geoffrey Rush, Orlando Bloom and Keira Knightley in the lead. Pirates of the Caribbean: The Curse of the Black Pearl is one of Johnny Depp's movies ranked among the best in Hollywood.
The story revolves around Jack Sparrow, portrayed by Johnny Depp, and his many oddities. Together with Will (Orlando Bloom), they embark on a journey to save Elizabeth (Keira Knightley) from the Black Pearl. Depp received the Best Actor award from the Screen Actors Guild and was nominated for the Oscar and the Golden Globe for the first Pirates movie.
2. Edward Scissorhands (1990)
Edward Scissorhands is also among Johnny Depp's most famous movies. Tim Burton directed this heart-warming fantasy romance story that starred Johnny Depp, Winona Ryder, Vincent Price and Dianne Wiest in the lead. In Edward Scissorhands, Depp portrays the titular character of Edward Scissorhands, an artificial humanoid creation.
Edward is taken to the Boggs family home and falls in love with Boggs's daughter, Kim. Although he can't speak properly, he can communicate how he feels.
3. Ed Wood (1994)
Ed Wood is one of Johnny Depp's funny movies. Tim Burton directed the comedy-drama. Johnny Depp teamed up with Martin Landau, Sarah Jessica Parker, and Patricia Arquette in the lead roles.
The film follows the struggles of a filmmaker named Ed Wood, who is trying to establish himself in the film industry. Though he kept failing, he found a lot of opportunities along the way. Depp said he committed to the film after 10 minutes of hearing about the project.
4. Finding Neverland (2004)
The film is an adaptation of J.M. Barrie's classic Peter Pan, directed by Marc Forster. Finding Neverland stars Johnny Depp, Kate Winslet, Freddie Highmore, and Julie Christie as the lead actors.
The story focuses on J.M Barrie's story and how he came to write the children's favourite books. Depp received nominations for Best Actor at the Oscars, Screen Actors Guild and Golden Globes for his role in the film.
5. Donnie Brasco (1997)
Mike Newell directed the American crime film that stars Al Pacino, Johnny Depp, and Michael Madsen in the lead. Donnie Brasco is based on the true story of Joseph Pistone (Johnny Depp), a young FBI agent. He goes undercover as The Jewel Man only to find himself as a protégé of an old gangster.
6. What's Eating Gilbert Grape (1993)
This drama romance is one of Johnny Depp's top movies. The film is an adaptation of Peter Hedge's book of the same name. What's Eating Gilbert Grape was directed by Lasse Hallström and features top actors Johnny Depp, Leonardo DiCaprio, Juliette Lewis, and Mary Steenburgen.
The film revolves around the story of Gilbert, a young man struggling to provide for his family. He has a younger brother who is mentally ill and loves to climb things.
7. Sweeney Todd: The Demon Barber of Fleet Street (2007)
The drama-horror is another slasher film directed by Tim Burton. The movie stars Johnny Depp, Helena Bonham-Carter and Alan Rickman in the lead.
In the film, Depp showcases his musical talent in another eccentric character, Benjamin, a barber in London. He uses the business as cover as he commits a string of murders with the help of Mrs. Nellie Lovett. She bakes victims in her bakery located under the barbershop.
8. Corpse Bride (2005)
The animated movie was directed by Tim Burton and Mike Johnson and starred Johnny Depp, Helena Bonham Carter, and Emily Watson in the lead. Corpse Bride revolves around the life of Victor (Johnny Depp), who accidentally marries Emily (Helena Bonham Carter). This happens as he practices his wedding vows and is taken to the Land of the Dead. Trouble ensues when Emily thinks he is married to her for real.
9. Sleepy Hollow (1999)
The horror movie is an adaptation of The Legend of Sleepy Hollow, written by Washington Irving. The film stars Johnny Depp, Miranda Richardson, and Christina Ricci in the lead.
In this horror story set in 1799, Johnny Depp brings a police constable named Ichabod Crane to life. Crane is responsible for solving several brutal murders in Sleepy Hollow caused by the Headless Horseman.
10. Rango (2011)
Gore Verbinski directed the American animated comedy film. It stars Johnny Depp, Isla Fisher, and Timothy Olyphant in the lead. Rango is the story of a chameleon who accidentally becomes the sheriff of a small town (Dirt) experiencing drought. He embarks on a mission to investigate the cause of the water shortage and finds out it's the Mayor's fault.
11. Benny & Joon (1993)
Benny & Joon is another of Johnny Depp's best movies. Jeremiah Chechik directs the romantic comedy-drama and features Johnny Depp, Aidan Quinn and Mary Stuart Masterson in the lead.
The movie follows the story of Joon (Mary Stuart Masterson), a young girl who is mentally ill. After losing a bet, she meets Sam (Johnny Depp) and lives with him and her brother Benny (Aidan Quinn).
12. Public Enemies (2009)
The film is a crime action drama directed by Michael Mann, featuring Johnny Depp, Christian Bale, and Marion Cotillard as the lead. In Public Enemies, Depp portrays John Dillinger, a notorious band robber on the FBI's most wanted list. The Public Enemy No. 1 evades the authorities, but he is eventually taken out by Melvin Purvis (Christian Bale).
13. Black Mass (2015)
Depp again featured in the crime biography drama based on a book of the same name. Scott Cooper directed Black Mass, featuring Joel Edgerton, Benedict Cumberbatch and Corey Stoll.
The film follows the story of James "Whitey" Bulger(Johnny Depp). He is the leader of the Winter Hill Gang, who faces a challenge from his friend John Connolly and his gang. Depp earned a SAG Best Actor nomination for his performance in the film.
14. Charlie and the Chocolate Factory (2005)
The film is based on Roald Dahl's book of the same name and was directed by Tim Burton. In Charlie and the Chocolate Factory, Depp plays Willy Wonka, an owner of the chocolate factory. After many years of running the factory, he decides to close it to the public and hosts a contest to determine who will take over from him. Five lucky winners are chosen and taken for a tour before the process of elimination begins.
15. Alice in Wonderland (2010)
This fantasy adventure is another spectacular Tim Burton movie. Alice in Wonderland stars Johnny Depp alongside Hollywood actresses Mia Wasikowska, Anne Hathaway, and Helena Bonham-Carter.
Mia Wasikowska plays Alice, while Depp appears as The Mad Hatters with his oversized top and orange hair. The two forge a bond as they view themselves as outsiders in Wonderland.
Johnny Depp is a famous Hollywood actor with nearly 40 years of professional acting in the Hollywood scene. He has appeared in different genres of movies, some of which have earned him over 80 awards and 150 nominations. The list above includes some of the best Johnny Depp movies that made him who he is today.
Legit.ng published an article about Tom Cruise movies. Tom Cruise is one of the top actors and filmmakers in America. He has been featured in numerous films and won awards for outstanding performances, such as Golden Globe Awards, Producers Guild of America Awards and MTV Movie & TV Awards.
Tom Cruise is one of the most talented actors in Hollywood. He has been in the game for over 40 years and has been featured in over 50 films. The prominent actor got his first role in the 1981 movie Endless Love as Billy. Discover some of the best Tom Cruise movies worth watching.
Source: Legit.ng