Jocelyn Wildenstein bio: age, net worth, children, before surgery
In recent years, plastic surgery has become quite common in all societal classes. While most people have amazing success stories and results from said procedures, others do not. Here is the biography of Jocelyn Wildenstein, a woman who has gone under the knife a couple of times.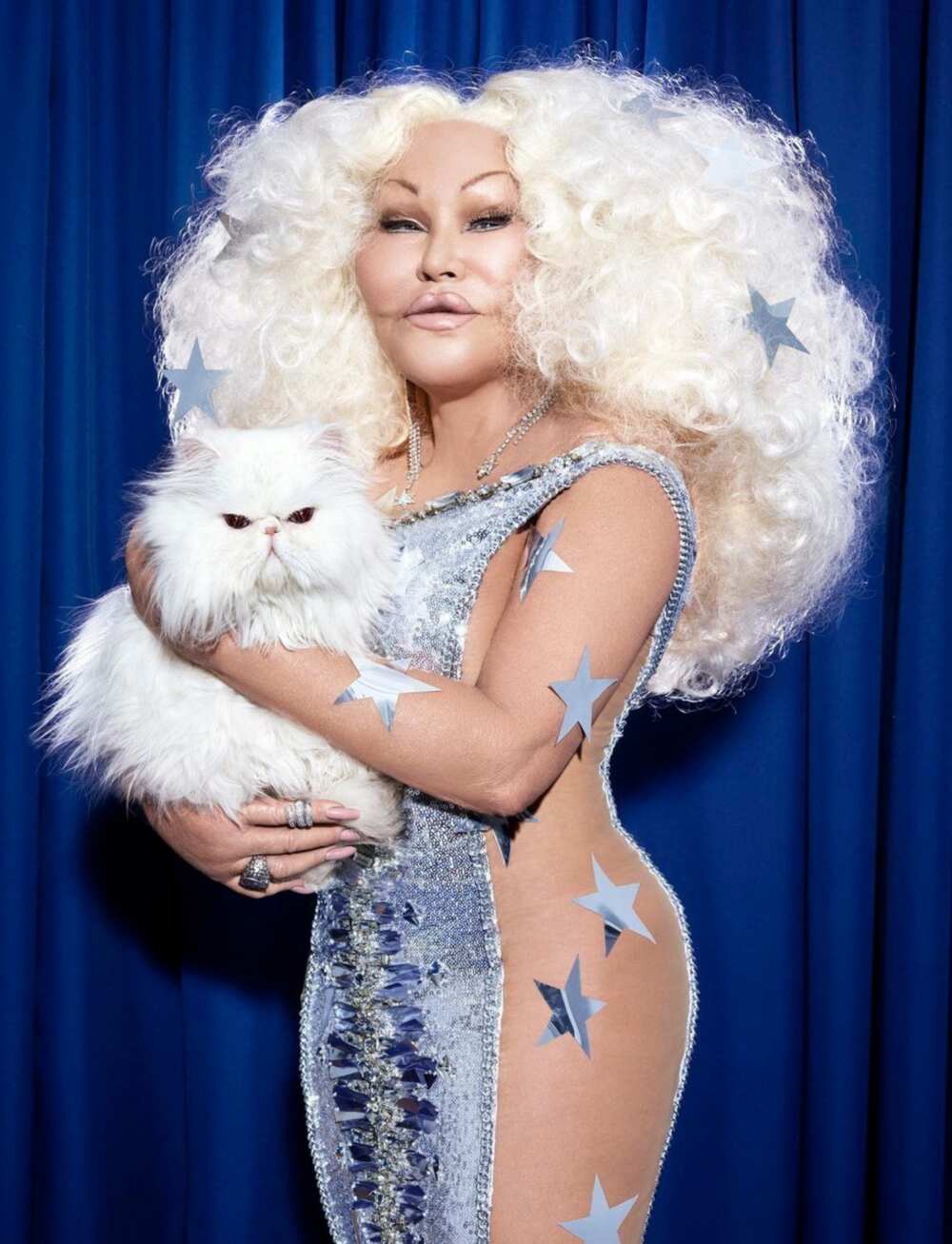 Popularly known as 'Catwoman' due to her cat-like features caused by a vast number of cosmetic surgeries, Wildenstein became a household name due to a hugely publicized divorce. Since then, she has tried to keep a low profile with few mentions and sightings here and there.
She has had a fascinating life. Here is all we know about her.
Profile summary
Full name: Jocelynnys Dayannys da Silva Bezerra Périsset
Date of birth: 5th August 1940
Age: 79-years-old
Place of birth: Lausanne, Switzerland
Zodiac sign: Leo
Nationality: Swiss - American
Ethnicity: Caucasian
Eye color: Blue
Hair color: Blond
Profession: Socialite
Net worth: $10 million
Jocelyn Wildenstein before she became famous
Jocelyn was born in 1940 in Switzerland. Not much is known about her life. The known fact is that she grew up in a middle-class family. Her father, Armand, worked as a buyer for a sporting goods department store.
Jocelyn Wildenstein young had a very exciting life. At 17-years-old, she met Swiss movie producer, Cyril Piguet, and fell in love with him. After two years together, they went to Paris and moved in together. The relationship did not last, and soon after their break up, she started dating Sergio Gobbi.
Sergio was an affluent European filmmaker. During their five-year-relationship, Jocelyn got to explore the world. Joceline spent most of her time in Africa, where she learned how to be a skilled hunter.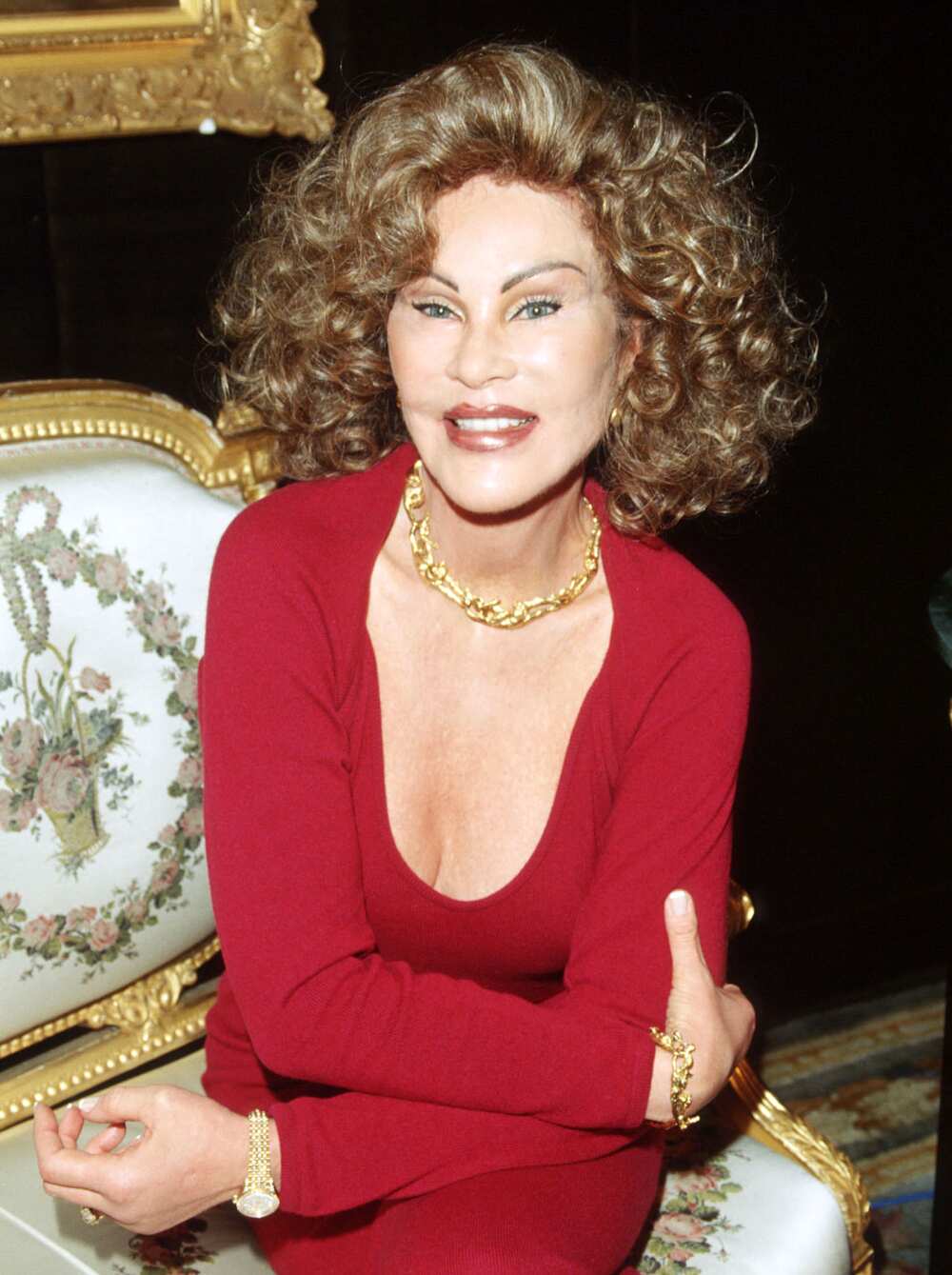 In 1977, she was in Kenya on a hunting trip with Saudi Arabian businessman and arms dealer, Adnan Khashoggi, and his wife. Adnan introduced her to her now ex-husband, Alec Nathan Wildenstein. Alec, at the time, was in the country inspecting the family-owned Ol Jogi Wildlife Conservancy.
It was love at first sight for the couple. After going on a hunt together and riding motorcycles to a hilltop, they shared a kiss, and the rest is history. Alec broke off his relationship with the model, Maria Kimberly, and Jocelyn broke up with Sergio. They later eloped to Vegas, where they got married on 30th April 1978.
Later, the couple had a second wedding ceremony in Jocelyn's hometown, but Alec's father refused to attend the ceremony as he was against their union.
After almost ten years together, their marriage broke down. Jocelyn walked in on her husband in bed with Yelena Jarikova, a 21-year-old Russian model. The fall out from this caused a massive scandal as Alec pulled a gun on his wife when she found him cheating. Their divorce was finalized two years later in 1999 after a heated battle in court.
Jocelyn Wildenstein net worth
After her divorce from Alec, Jocelyn reportedly received a divorce settlement of $2.5 billion. She would also receive alimony of $100 million a year for the next 13 years. In May 2018, many people were shocked when the New York socialite filed for bankruptcy. She claimed that all her money was gone, and she survived on Social Security payments of about $900 a month.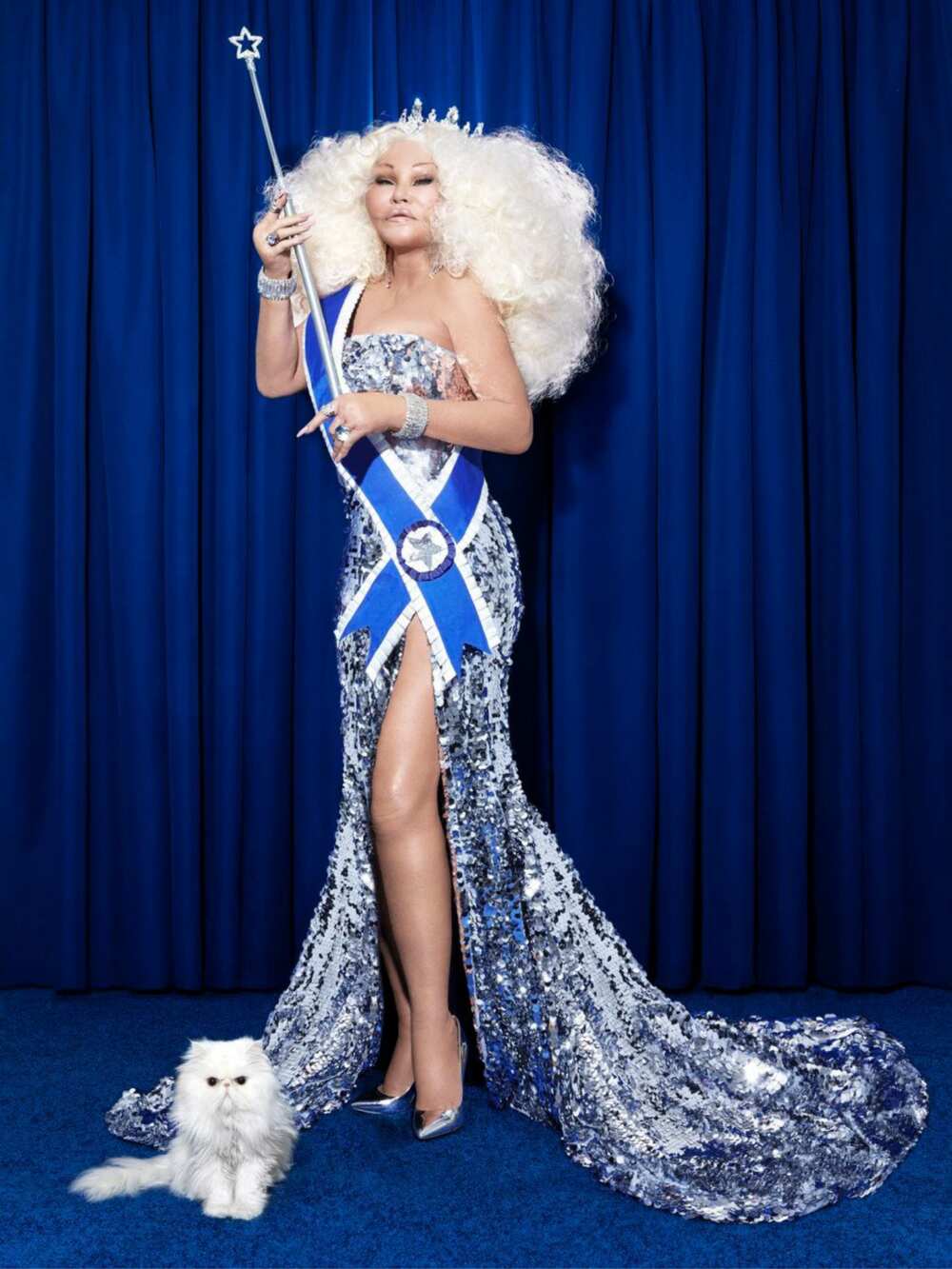 Despite her bankruptcy claim, the former Mrs. Wildenstein is still quite rich. While she does not work, she has assets in property, which are now worth $10 million.
Jocelyn Wildenstein age
She was born in 1940 and is currently 79-years-old. The socialite will be turning 80-years-old come 5th August 2020.
Jocelyn Wildenstein before surgeries
Jocelyn Wildenstein before surgery was a beautiful and adventure-seeking young woman. Her cosmetic surgery journey started when she convinced her late billionaire ex-husband that they should get eye lift procedures done together. After this, she continued to have more procedures done in an attempt to maintain her youth.
Jocelyn Wildenstein before and after pictures are a sight to behold. The change to her facial features has been quite drastic throughout the years.
Jocelyn Wildenstein before plastic surgery had fair smooth skin and medium-sized lips. However, after multiple procedures, her lips have been enlarged, and her smooth face is now filled with numerous indentations. Her skin looks very stretched across her features.
Despite all the rumors that claimed she underwent the procedures because of the divorce, she remains adamant that the shape of her eyes and her high cheekbones are a familial trait. Regardless of multiple surgeries, Wildenstein does not plan on putting an end to plastic surgery. She said that if she ever feels that there is a need for it, she has no qualms about going under the knife again.
Jocelyn Wildenstein children
Before the dissolution of their union, Alec and Jocelyn had had two children together:
Diane Wildenstein
Alec Wildenstein Jr
Today, the couple's children jointly manage Ol Jogi.
Jocelyn Wildenstein daughter
When Diane was 17-years-old, her parents built and gifted to her a mansion at the Ol Jogi Conservation.
Diane stood by her mother during and after her messy divorce. In spite of this, the socialite is no longer in good terms with her children. When she was hit with financial trouble, she blamed her eldest child for not helping her out of her monetary woes. This led to her falling out with Diane.
Jocelyn Wildenstein then and now
After years of staying away from the spotlight, Wildenstein found love and happiness with French fashion designer Lloyd Klein. Their relationship, however, has not been an easy one. In December 2016, the New York socialite was arrested after a fight with her then-boyfriend Klein.
She had clawed at his face and cut him across the chest with a pair of scissors. She was charged with both felony and misdemeanor assault with intent to cause physical injury.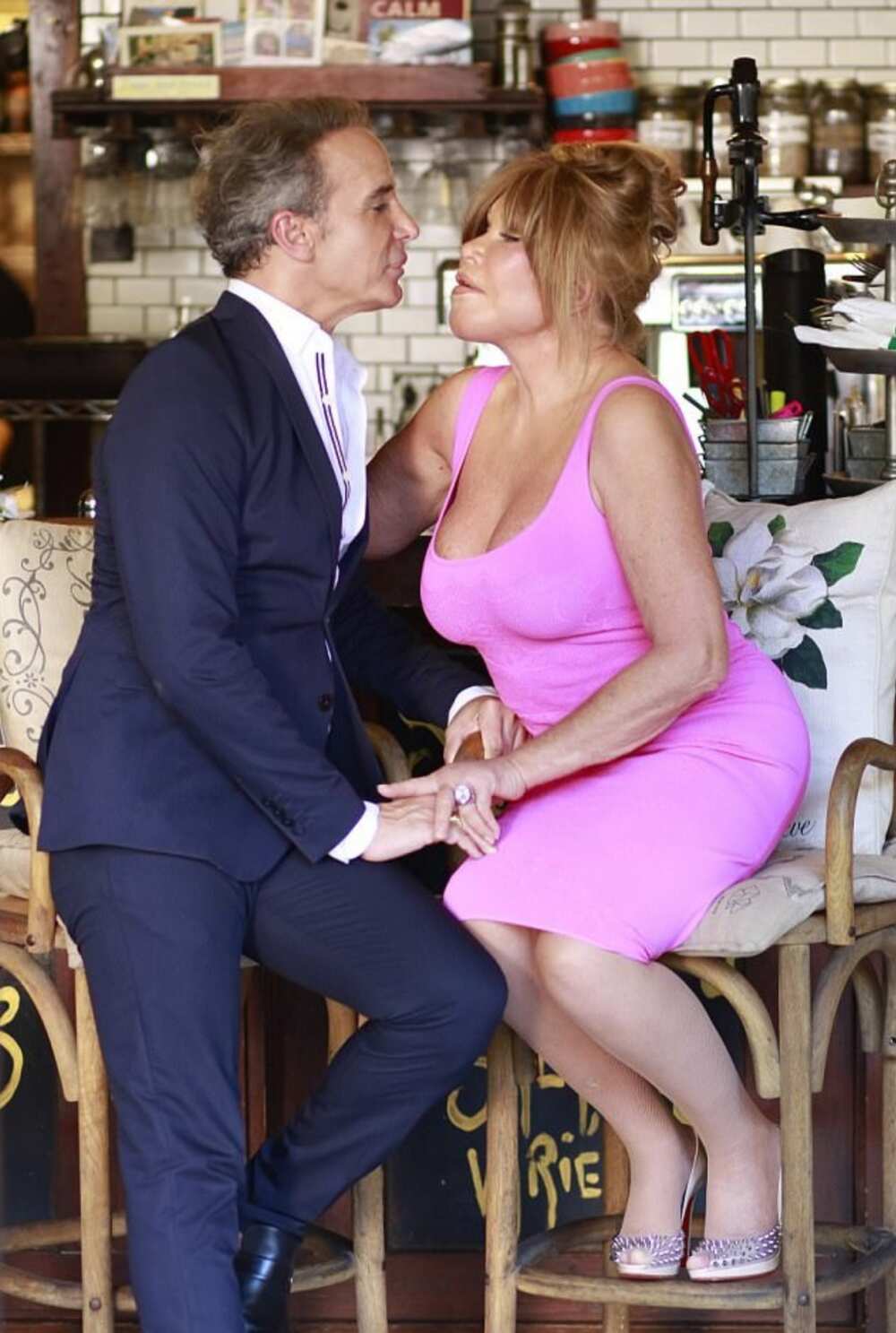 In 2017, the couple got into another fight that, too, made headlines. An argument over an overheated plate in the oven escalated to a full-on brawl where Lloyd pushed his fiance to the ground, whereby she proceeded to bruise her arm and neck. Wildenstein, on the other hand, scratched him on the forehead. This time around, they were both charged with misdemeanor assault.
The couple got engaged on 15th July 2017 during a private dinner at the Villa Casa Casuarina on the Miami Beach oceanfront. Klein proposed with a very expensive 32-carat diamond ring that Wildenstein only wears on special occasions. She has to be escorted by bodyguards whenever she has this ring on.
Jocelyn Wildenstein now
She is still engaged to Llyod and has continued to shy away from the public eye. However, the couple looks happy together. Earlier last year, they were photographed at a Polo game in Miami looking happy and content as they enjoyed the game.
You cannot compare Jocelyn Wildenstein and her life story to anyone else. From a middle-class home in Switzerland, she joined the rich and famous people, traveled the world and found love in her 70s. She has had an exciting life.
Source: Legit.ng