Al Pacino net worth, age, height, nationality, wife, kids
Al Pacino is known as an outstanding American actor and a Hollywood star. He entered the history of world cinema playing the roles of Michael Corleone, Colonel Slade and Satan himself. How much does the movie legend earn? What is Al Pacino net worth? Read on to find out the top facts about the legendary Godfather.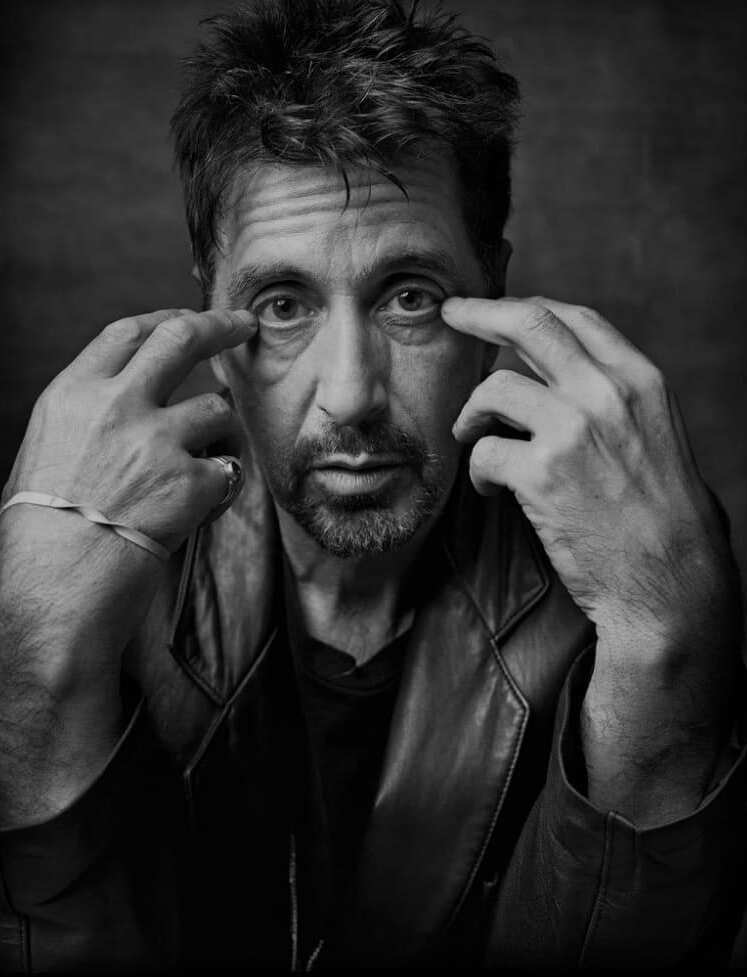 Many will call Al Pacino one of the best actors, and they will be right. His acting is highly talented and inspiring. It, like his films, will live forever.
Al Pacino net worth, life and career
Alfredo James Pacino was born on April 25, 1940, in the South Bronx, New York, USA. Pacino`s grandfather and grandmother came from Corleone (Sicily). The father Salvatore Alfio and the mother Rose Gerard got married in 1939, and in 1942, when their son was only two years old, they divorced. You will probably ask "What nationality is Al Pacino?" He is an American born to Italian-American parents.
At 17, he was expelled from the High School of Performing Arts, but continued to study acting, first at the Herbert Berghof Studio, and then at the famous Actors Studio (led by the American actor and director Lee Strasberg), where Pacino played in non-Broadway performances.
READ ALSO: Harrison Ford net worth, age, height, wife and children
In 1972, director Francis Coppola invited the little-known theatrical actor to one of the two leading roles in the film The Godfather. The shooting showed that a short, dark-eyed and haired, typical Italian is not only talented but also extremely goal-oriented and obsessed with work. His natural restraint unexpectedly gave way to violent outbursts of temperament in key scenes, which made the film poignant and unpredictable. All this immediately put forward Pacino in the first row of masters of American cinema.
There were many years of hard work before. Although honorary awards marked many of his roles in that period, the stage activity did not bring the actor any fame or wealth. Pacino did not receive awards for roles in films, although in the 70s he was nominated four times for the Oscar.
The actor's fee for The Godfather allowed him to gain independence and the choice of roles. Now Al Pacino net worth is estimated at $165 million.
He rejected more offers than many actors receive in their entire life. It explains why in more than nineteen years of screen work, he had only seventeen roles. The circle of his preferred images gradually began to appear. As a rule, in the 70s it was outcasts of society or people who voluntarily found themselves outside of it.
In the mid-80s, the actor disappeared from the screen. The reason was banal — alcoholism. He had to go to the Alcoholics Anonymous Society, where he was cured both alcoholism and smoking. The actor said the following:
I had to go to Alcoholics Anonymous, I am not ashamed of that, — said Al Pacino. — I did not start their program, but I found it very supportive and meaningful. I did stop drinking. Not immediately. But I did stop.
Pacino works a lot in cinema and theatre. He was marked by an American Cinematheque prize for a significant contribution to the art of the motion picture, in 2007 he was awarded the same award by the American Film Institute.
His filmography list is long, so we will present you his 10 best films:
The Godfather (1972)
The Godfather: Part II (1974)
Heat (1995)
Dog Day Afternoon (1975)
Serpico (1973)
The Insider (1999)
Glengarry Glen Ross (1992)
Scarface (1983)
Carlito's Way (1993)
Donnie Brasco (1997)
How old is Al Pacino? He has come a long way, full of difficulties, problems and stagnation. Now Al Pacino age is 78.
How tall is Al Pacino
The height of the actor is relatively low — only 170 centimetres or 5 feet 7 inches. At the same time, he constantly maintains his body in good physical shape. There are a lot of legends about his unique charisma.
Is Al Pacino married?
Who is Al Pacino married to? It is a very popular query on the internet. You can find a lot of stories about Al Pacino wife and numerous romantic relationship. The actor is known as a very loving man, but he has never been married to one of his women. Al Pacino's first civil wife was Jill Clayburgh. He met her in 1967 when both of them took part in the play America, Hurrah. They lived for 5 years together.
In 1972, during the filming of the famous The Godfather, his personal life was filled with on-screen wife dates, Diane Keaton.
Their romance lasted two years. Then the actor met his colleague Marthe Keller. They lived together for quite a long time, and after breaking up, she became his close friend.
The next woman was Jan Tarrant who taught acting skills and born him a daughter Julie Marie.
Al Pacino's personal life continued by a relationship with his colleague Beverly D'Angelo. They began living together in 1996 and separated after seven years. Common law wife gave Al Pacino kids, namely twins: son Anton James and daughter Olivia Rose.
A new civil wife Lucila Sola met him in 2011. From time to time the actors separated, but then they lived together again.
Even though the actor often refused roles, Al Pacino net worth was earned due to his talent and hard work. The man is already at an advanced age but never ceases to please his fans with new roles in the theatre and cinema, to which he devoted his whole life.
READ ALSO: Webster's Emmanuel Lewis now: age, height, wife, kids, net worth, death rumors
Source: Legit.ng