How to check your FirstBank account balance from your mobile
FirstBank is a Nigerian multinational bank based in Lagos, Nigeria. The financial institution offers various financial services, including diaspora banking, personal home loan assets and payment services. This financial institution has introduced convenient ways of doing business, such as using a mobile phone to transact. Here is the step-by-step procedure if you want to know how to check your First Bank account balance from your mobile.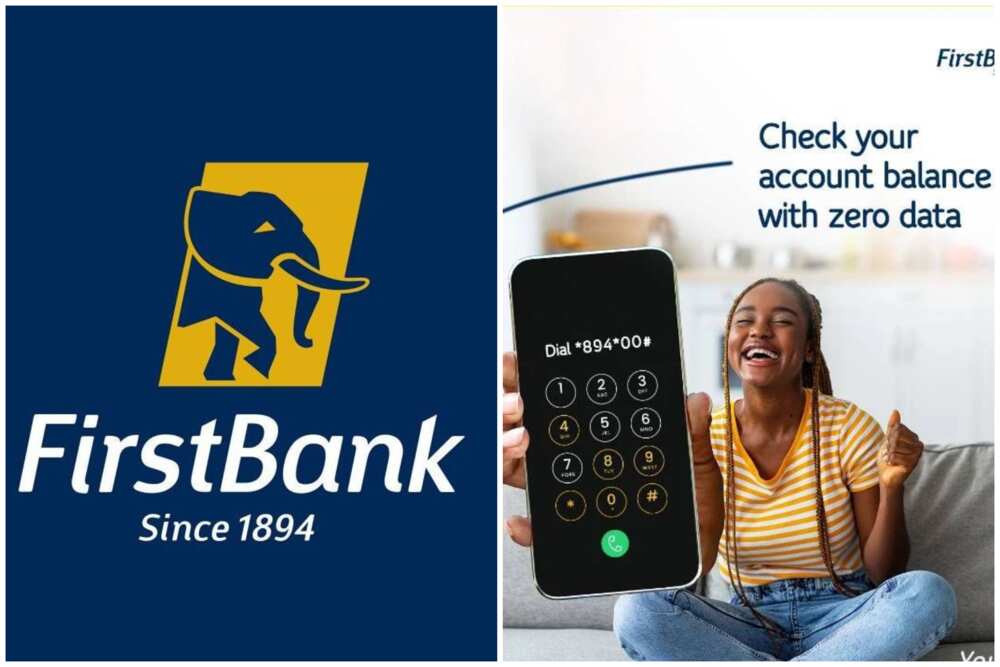 The use of technology cannot be understated, and FirstBank has not been left behind. The institution has introduced an easy way to transact using your mobile phone. Now you can check your balance on the go using its USSD code, and the steps are straightforward. All you need is an account and a mobile phone.
FirstBank USSD code to check the balance
The USSD code is a unique short code used to carry out transactions on your phone. This USSD code has made transactions easy as all you need is a phone, you do not need to visit a physical branch.
The FirstBank's official USSD code is *894#. You can perform several other transactions using this code such as transferring money, buying airtime and paying bills. This service does not require internet connectivity or data.
How to check FirstBank account balance without an ATM card
Account holders can know their balance without using their ATM cards. The financial institution has introduced two alternative ways of checking your account balances. You can either check the balance through the:
FirstBank USSD code *894# or
FirstBank mobile app
How to check your FirstBank account balance from your mobile
You must first register and activate your line to check your balance using the USSD code on your mobile. To activate your line, follow these simple steps.
To activate your line, dial *894*0# using the mobile line linked to your account. Using any other line apart from the linked one will not work.
You will see a list of your debit card numbers on your phone's screen.
Choose the debit card you want to activate.
You will then be required to put your 4-digit PIN code on your chosen card. Enter the PIN and tap send.
You will be requested to create a 5-digit PIN code.
After that, your mobile line will be activated for the mobile banking service.
Once your phone is activated, you can now be able to check your balance using the USSD code. Follow the steps below if you still don't know how to check the FirstBank balance using the USSD code.
Dial *894*00# on the phone number linked to your account.
You will be requested to enter your 4-digit PIN.
After you enter your PIN, tap send.
Your balance will appear on your mobile screen.
A text message will also be sent to you on your phone showing your balance.
Note: This service is not offered for free, and there is a fee of N10 each time you check your balance. This amount is deducted from your account as a fee for the service.
This service is only available to customers on the following mobile networks: Airtel, MTN, Glo, and 9mobile. The code can be accessed anytime, any day.
Customers are not limited in the number of times they can access the code. You can dial it as many times as you wish.
How to check FirstBank account balance online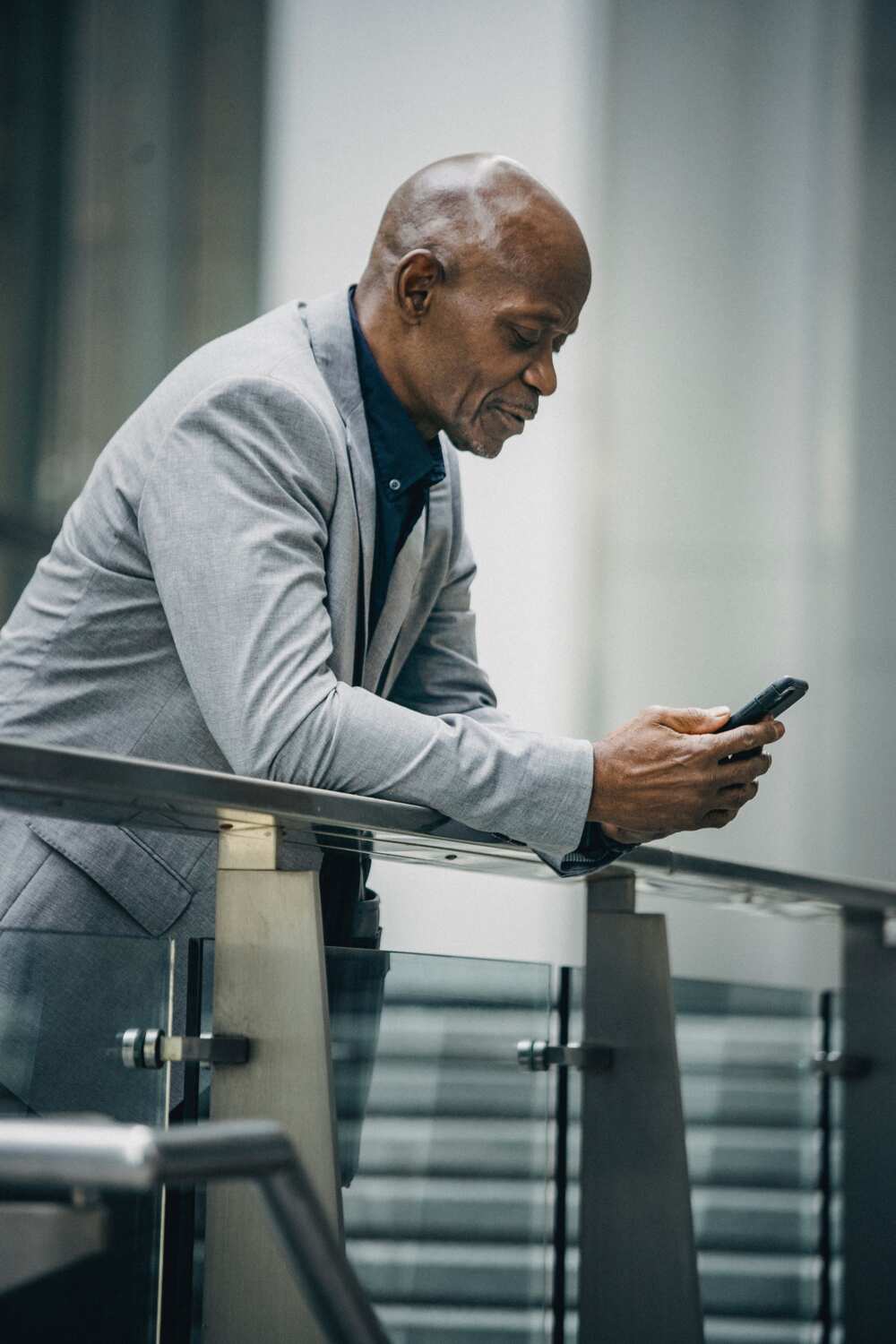 You can now check your balance online from anywhere if you have an internet connection or data. This is a mobile banking service available to those who own smartphones. Here is a simple guide on how to check your account balance on FirstBank online.
Open the Play Store on your smartphone and download the FirstBank mobile app from the Google Play Store or Apple App Store.
Use your account details to register for the service. The registration requires your account details and verification with your linked mobile number or email address.
Log in once you are done with the process of registration.
You should be able to see your balance on your dashboard.
You will have a list of navigation options if you do not see your balance.
Go to the "Check Balance" option and tap it.
Your balance will display on the screen.
You can also use the mobile app to check your statement, pay your bills, and many more. It's important to note that you can only register for this service with the line linked to the account. If you no longer have that number, you can go to the nearest branch and replace that number with a new one.
FirstBank has been at the forefront of sustaining development-oriented services for over 126 years to its over 17 million customers. The introduction of USSD code *894*00#, used to check your balance from your mobile, is one of its latest developments. The method is easy, safe and convenient. The above guide is a good start if you want to know how to check your FirstBank account balance using the USSD code.
READ ALSO: UBA transfer codes for money transfers to UBA and other banks
Legit.ng published an article about UBA transfer codes. United Bank For Africa (UBA) is one of the largest financial institutions in Nigeria. It provides its customers with a safe, hustle free and affordable way of transacting using USSD codes. These are the UBA transfer codes for sending money from UBA bank to other accounts with or without internet service.
UBA is a leading commercial bank based in Lagos. The institution is keen on providing maximum customer satisfaction through hustle-free financial services. The introduction of transfer codes gives customers unrestricted and secure access to their accounts anytime, anywhere, on their mobile phones or computers. This list of UBA transfer codes will make your mobile banking transactions simple and fast.
Source: Legit.ng