Kimono jacket: how to wear it
The traditional Japanese kimono has become an excellent example of how you can use national clothes in everyday life! In this article, we will show you how to correctly rock kimono jackets in style.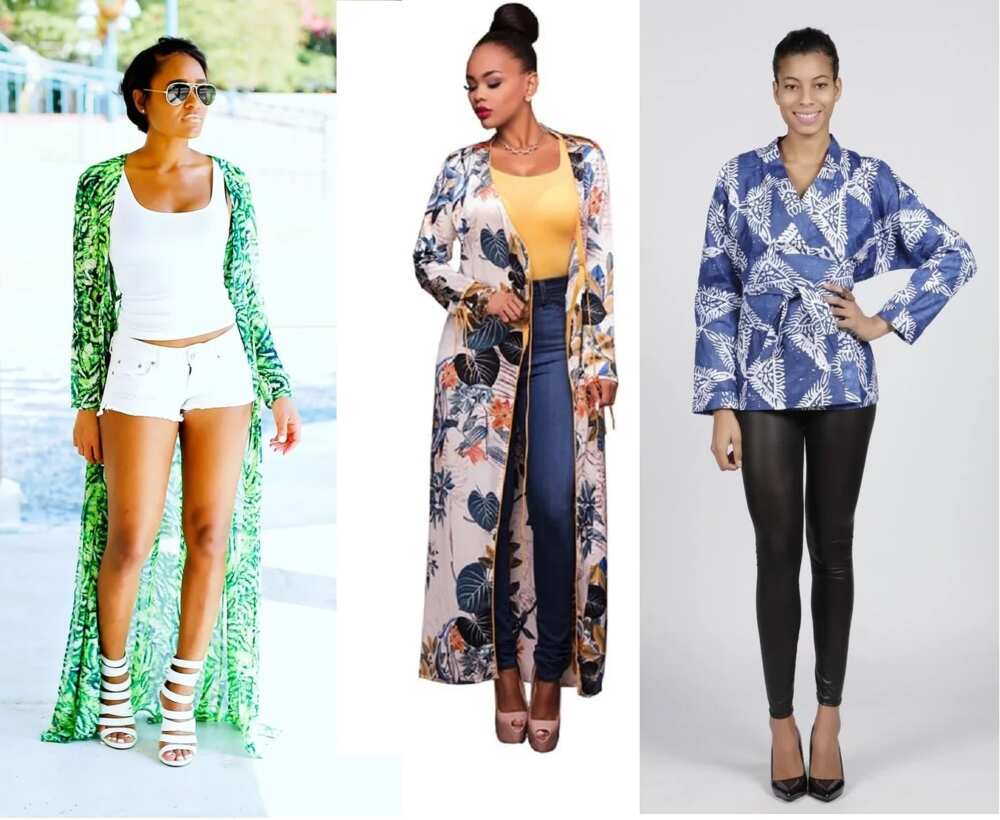 Kimono is a fashion item that is associated with Japan. When the word 'kimono' is mentioned, we immediately picture graceful geishas or samurai knights walking under sakura trees in our imagination. But this traditional attire has long been borrowed by Western trends to bring a little romance and East to daily life.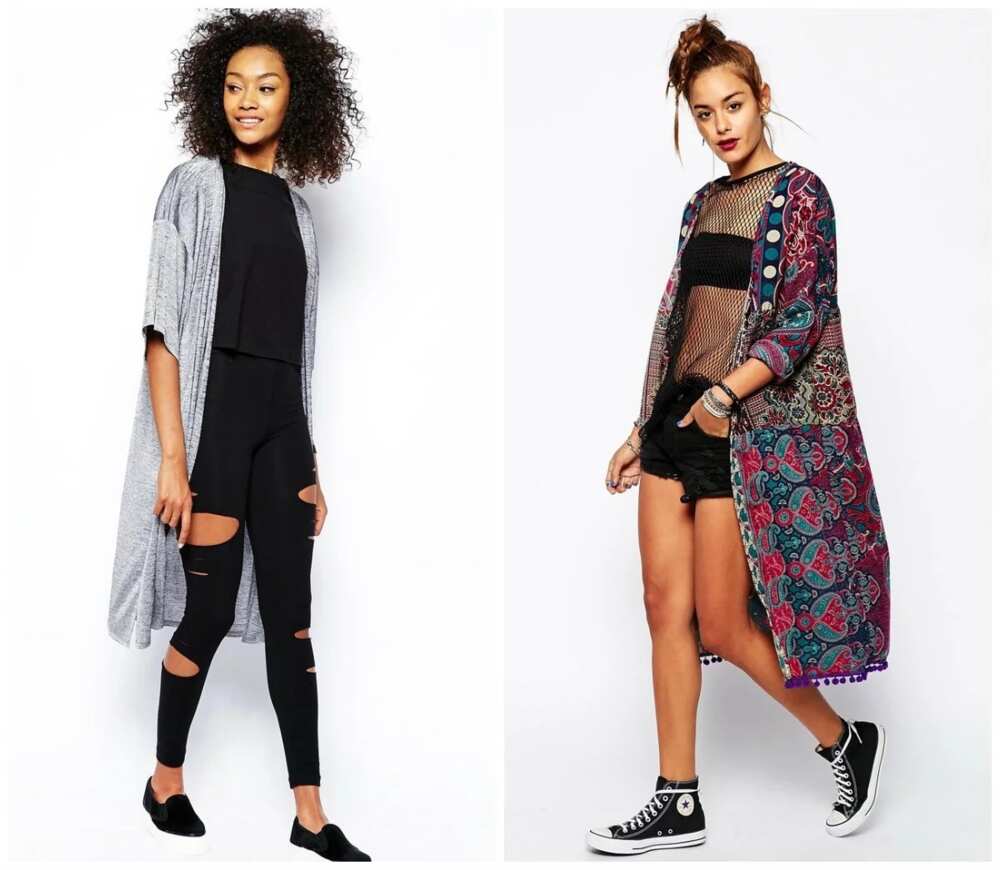 Even in the jazz era, the distant 20th American flappers (emancipated girls who personified the spirit of the new era) began to wear elegantly beaded kimonos over evening dresses. Today this trend has returned. Nigerian ladies are also fond of kimono and we are going to show you some kimonos that are in fashion now and what to wear with them.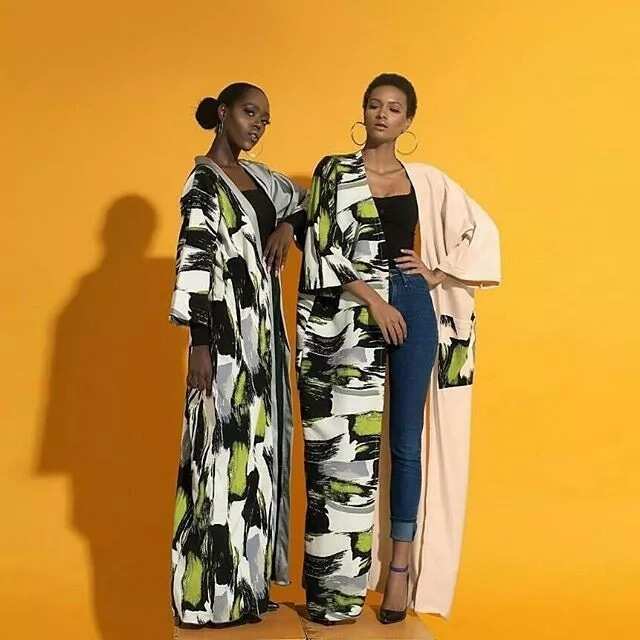 How to wear a kimono jacket?
Kimono is a loose flying cape with folk patterns and drawings. This season, fashion designers are designing kimono jackets for not just the beach, but also for casual walks around it in the city. The kimonos are bright, stylish, spectacular and transmit the spirit of the East!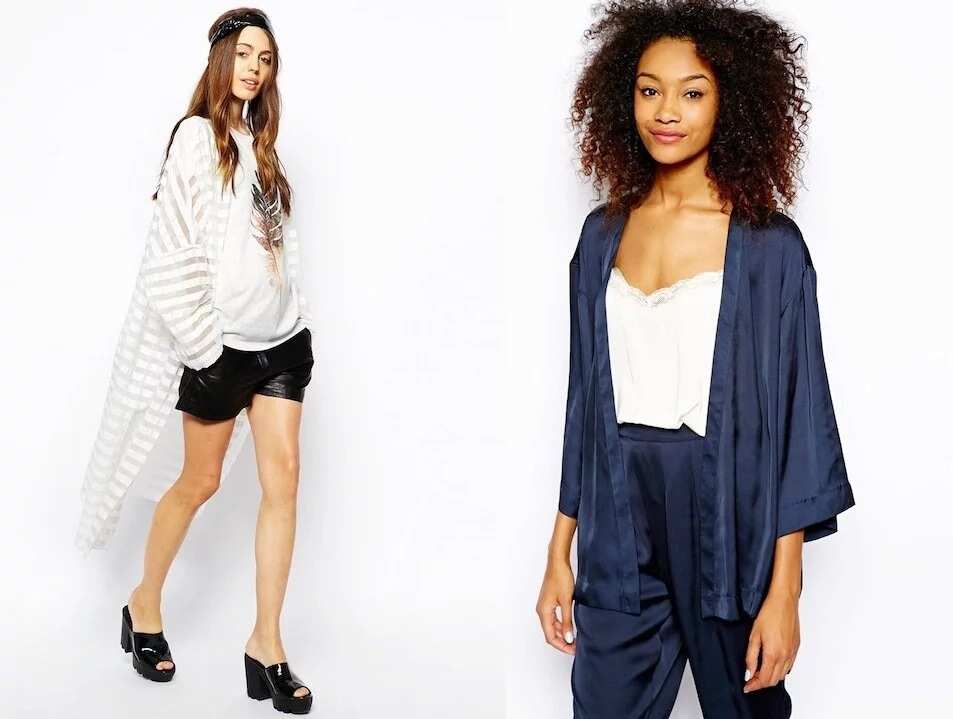 Kimonos are incredibly comfortable clothes. All beloved home robes that are considered comfortable have a similar style, therefore, the arrival of the kimono trend has brought joy to fashionistas all over the world. Firstly, a large amount of textile makes it possible to put a variety of designs; it also allows experimenting with a combination of different prints and decorations.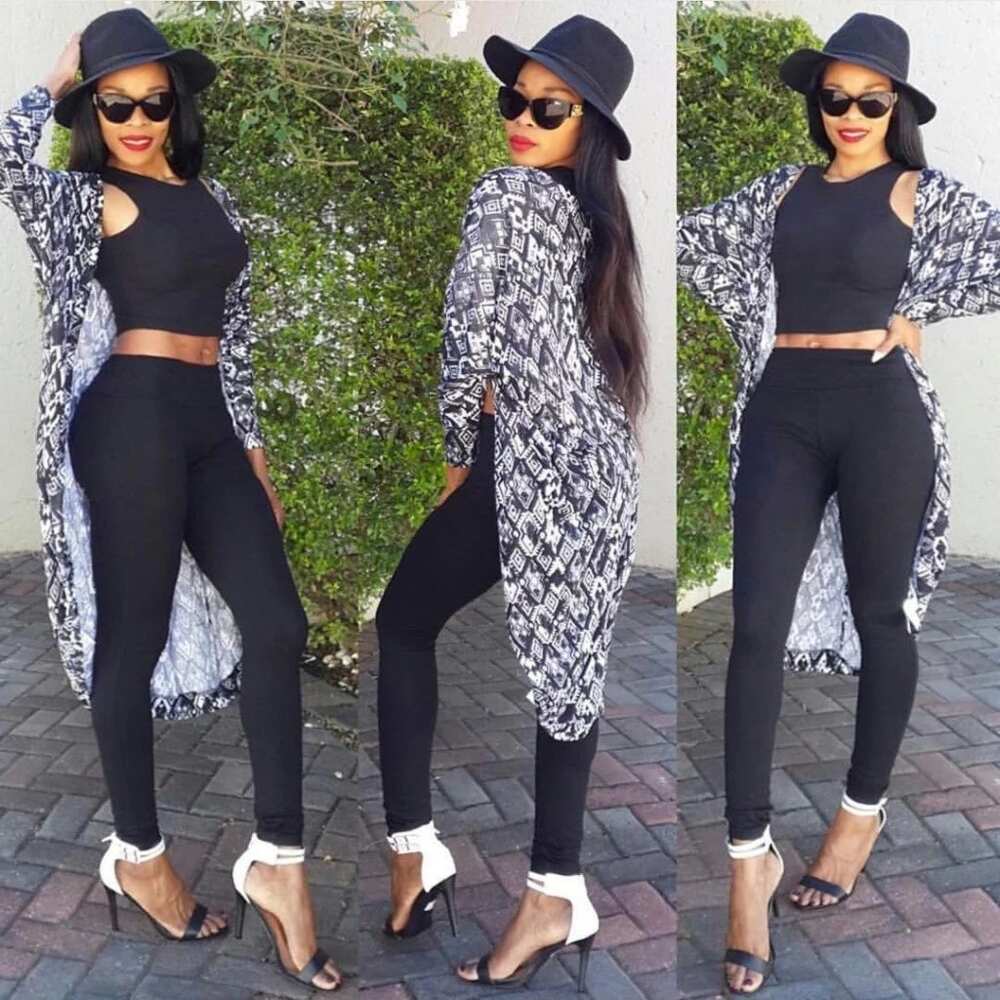 Secondly, walking about in such clothes is very convenient, especially if your kimono is made of the finest silk or other natural fabrics that pleasantly cool your skin on hot days.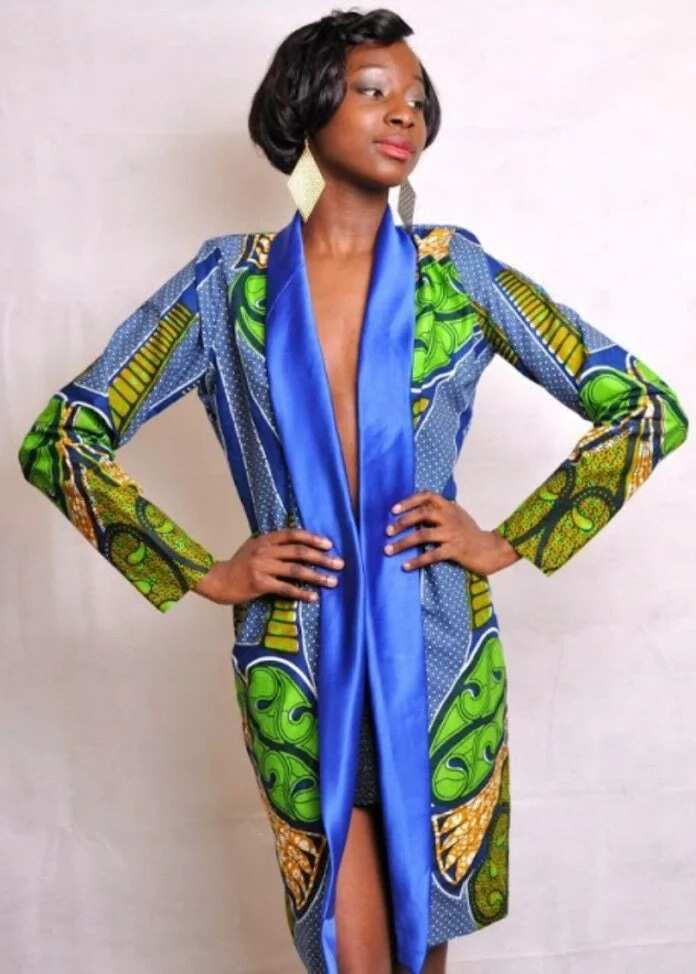 Kimonos are very self-sufficient items. They can be worn over light linen so you feel relaxed whether you are at work, a party or a bar. Since the very masculine styles are popular, you can wear a kimono even without a belt. But if you choose to emphasize your waist, the elegant fabric will fold beautifully around your body and the V-neckline will stretch noticeably making you look slimmer.
Kimonos do not always have to be long. Choose the length that best emphasizes the positive sides of your figure. For example, a mid-length kimono reaching the thigh or just below the knee, perfectly fits many ladies. Uneven edges are also appealing for many.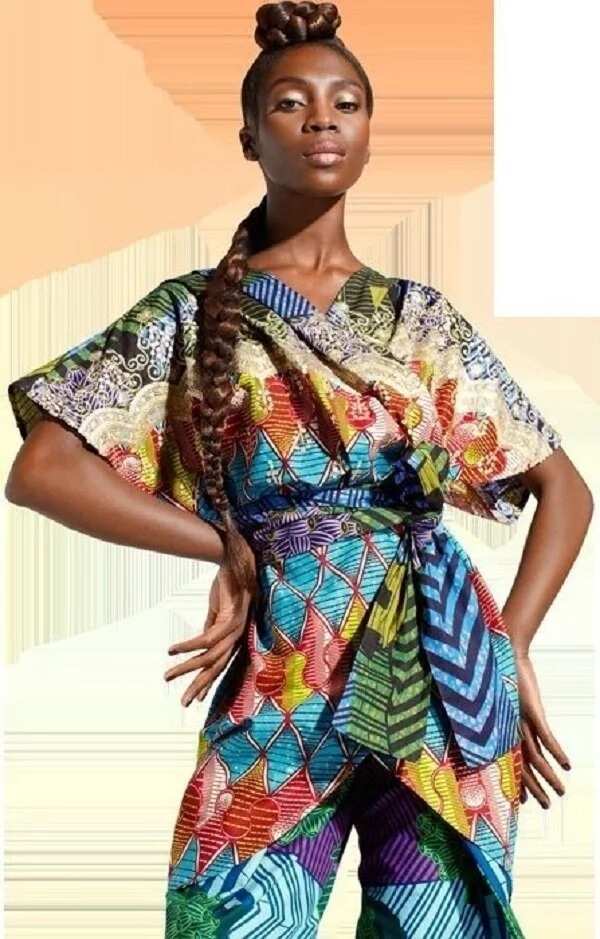 Fashion designers around the world quickly picked up the kimono trend and started to rock colorful kimonos, combining them with different objects of clothing. So what clothes can you wear a kimono with? We will show you!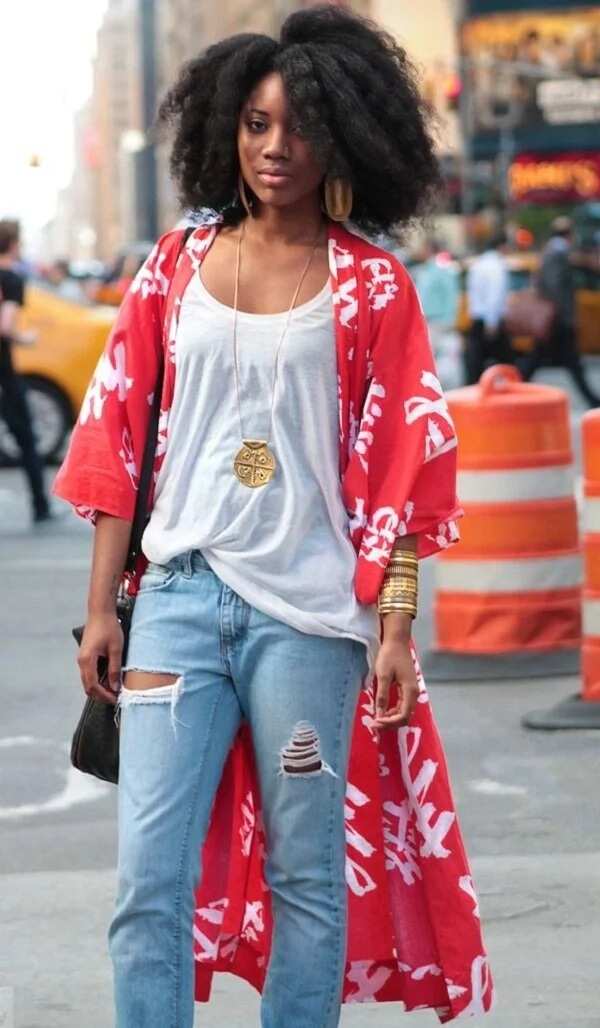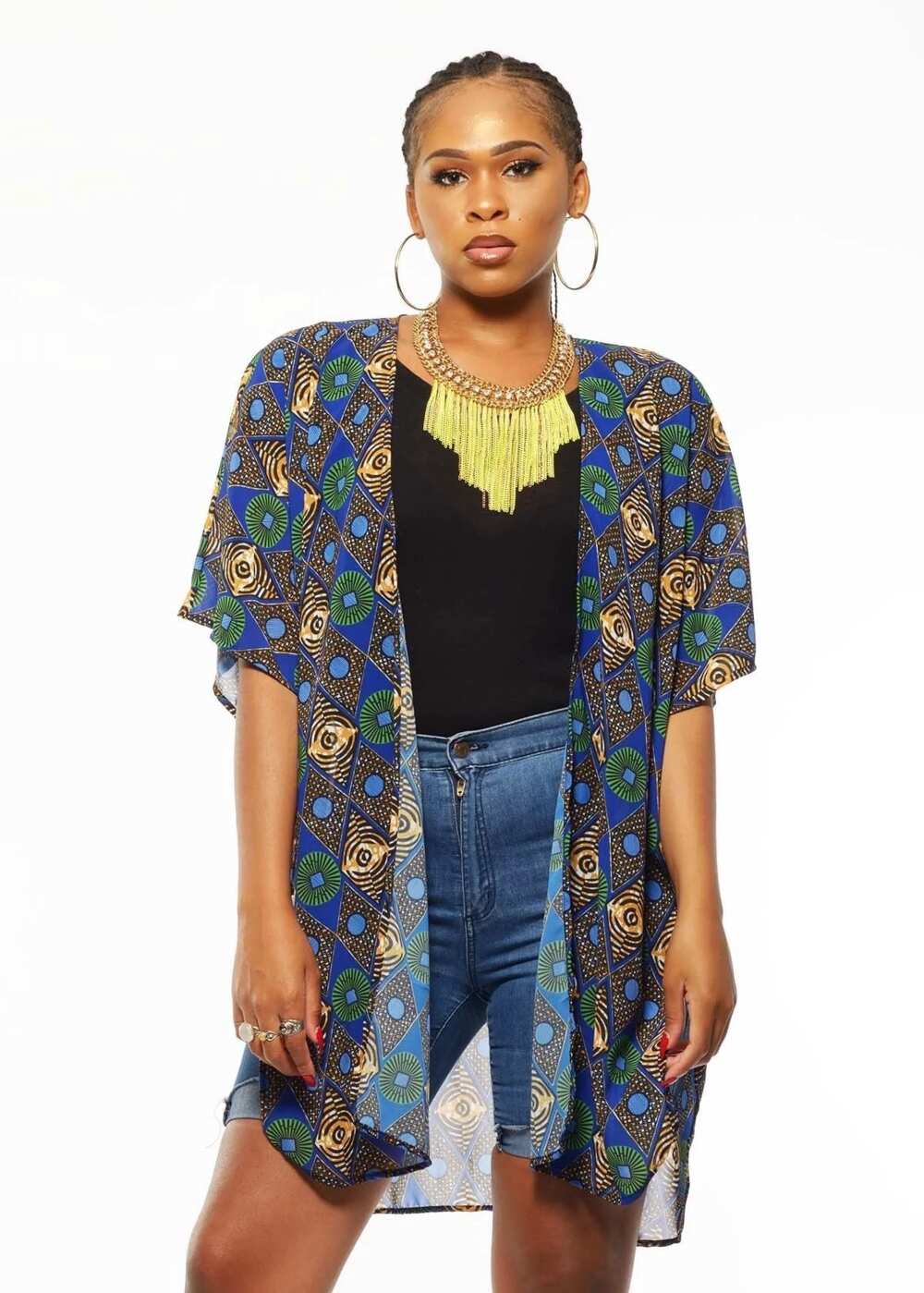 Kimonos and jeans
Want to wear kimono with jeans? By themselves, jeans are the quintessence of everyday style. When combined with a kimono, even simple jeans look bohemian. A lot of people rocked kimonos with jeans in the 60's, which was the heyday of the hippy culture.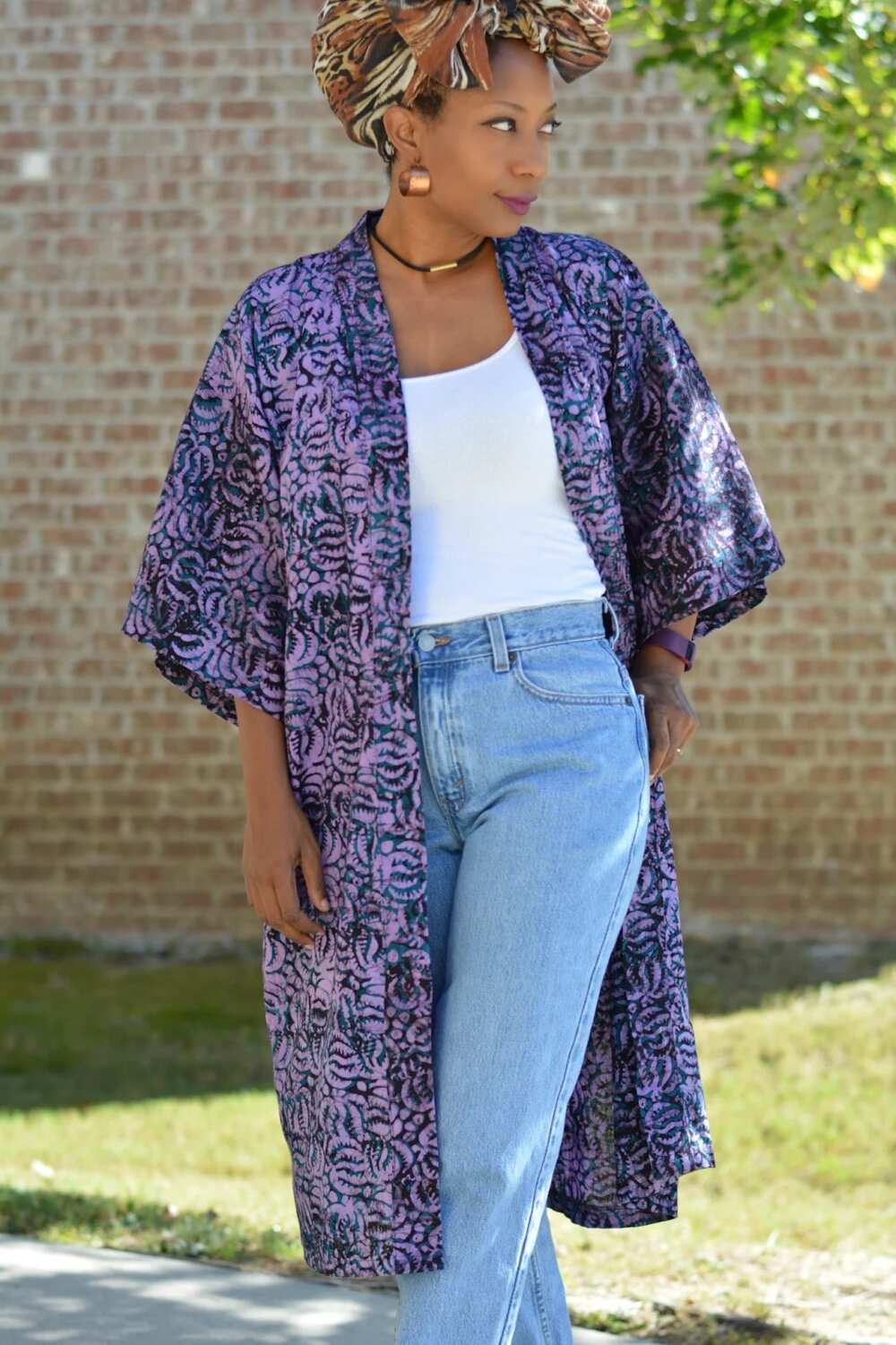 The most popular combination of this season is kimono + jeans or shorts + t-shirt. Colorful kimonos brighten up even the most moderate look, so you can safely choose free plain jeans (best-suited light tones) and gray, white or black monotonic t-shirt. The kimono is the primary item in this combination, so give preference to models that are generously decorated with flowers, birds, curls and other patterns.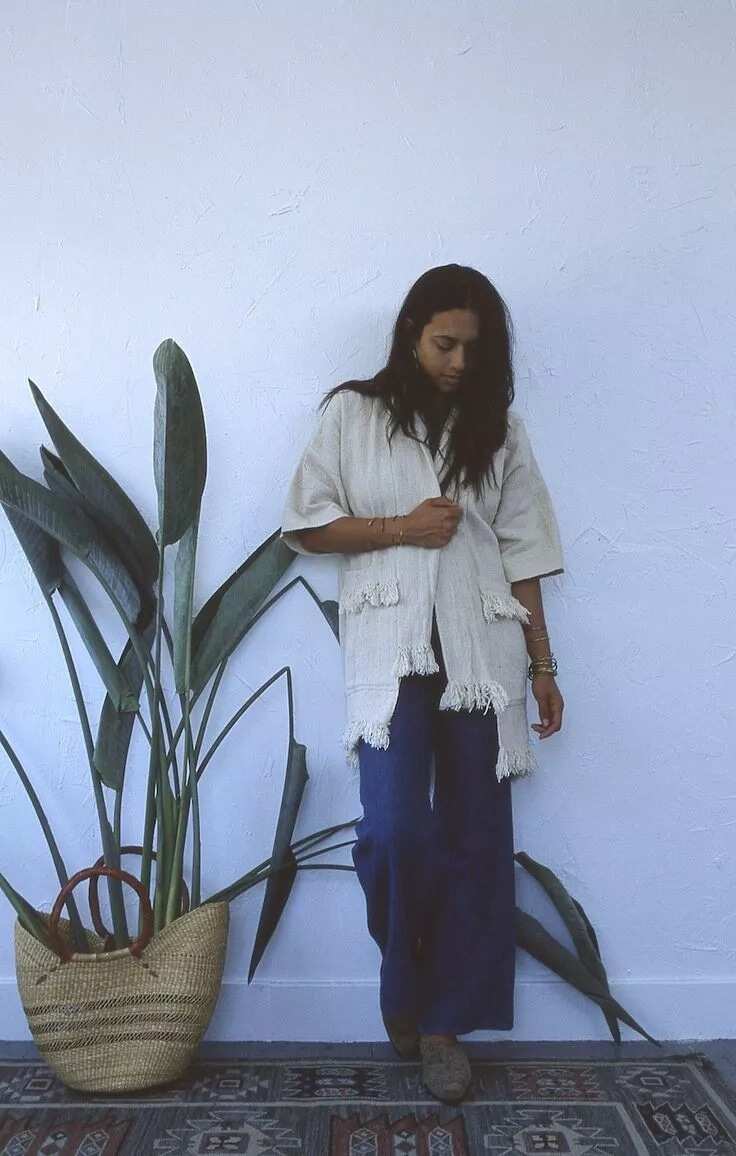 A monotone or bicolor kimono are good options to pair of jeans. Both floral and abstract prints are acceptable, for example, zigzag or imitation of Venetian glass and so on.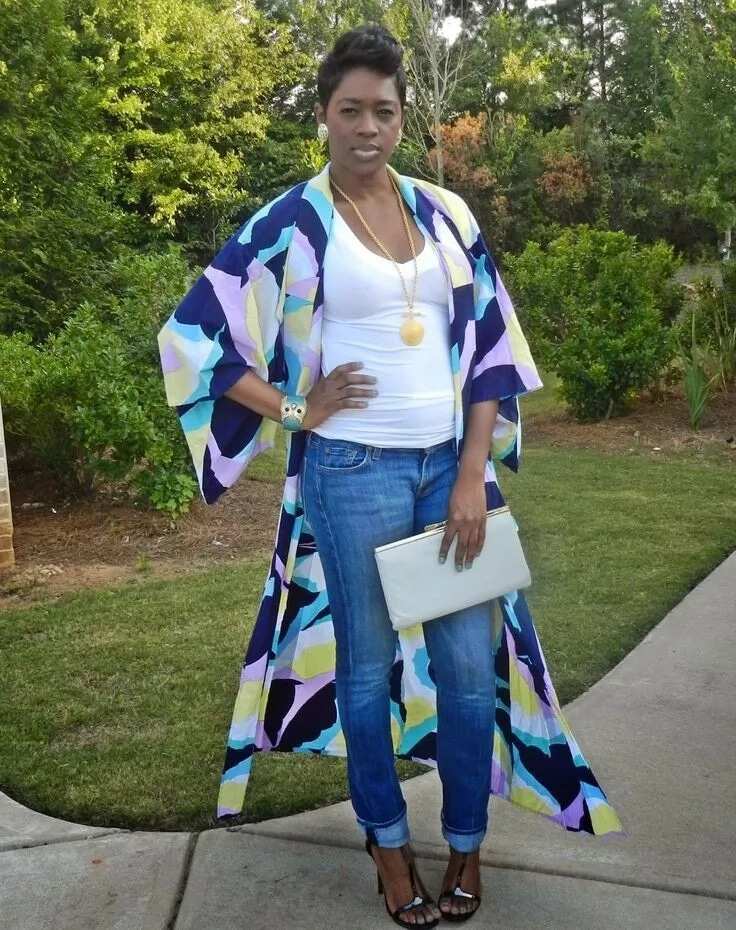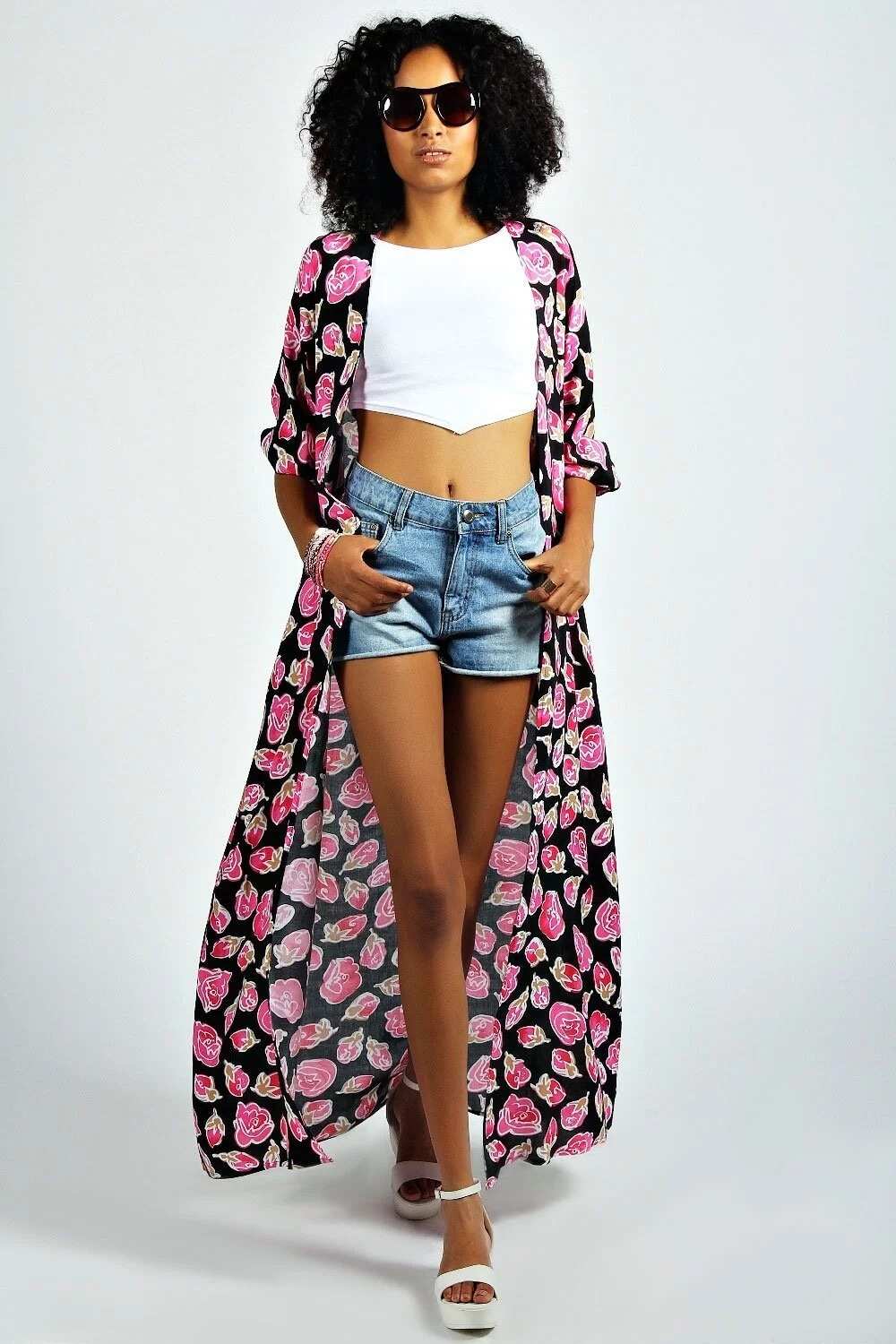 Shoes worn with kimonos can be both bright and calm neutral tones. Girls with small statures should select shoes and sandals with heels, while taller girls can choose mules, slippers and sneakers, or even heels and platform shoes.
READ ALSO: Top Ankara jackets on Bellanaija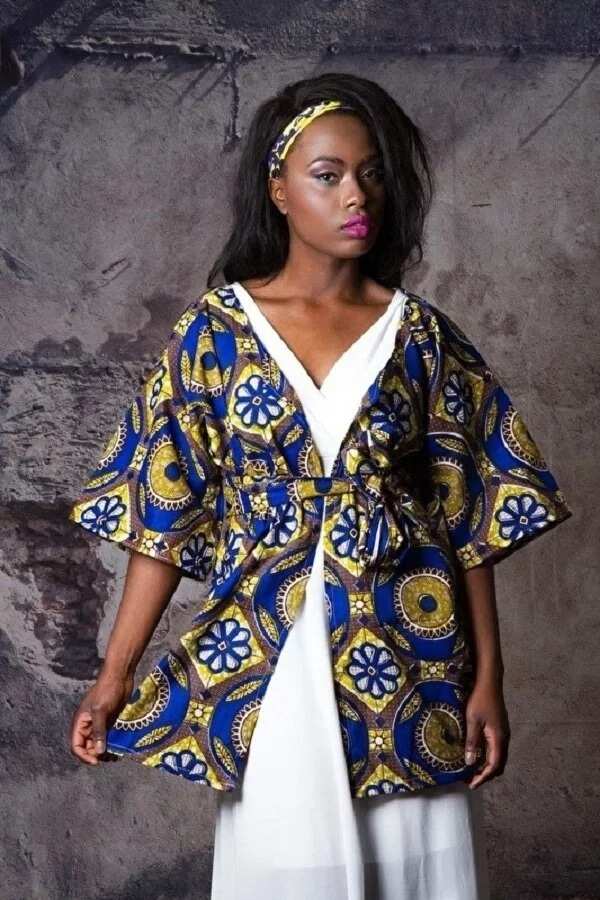 Kimono and dress
Sometimes we all want attention and admiration. But when you wear a dress which reveals your figure, it may be too much. But if you want to be beautiful in a revealing dress but still cover up moderately, the kimono becomes irreplaceable!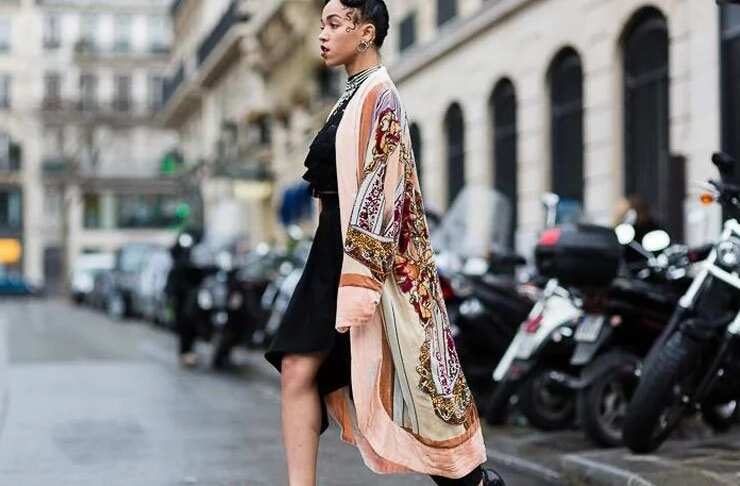 If you want to go have a couple of cocktails with friends before heading for a party with your lover without catching the hungry glances of other men, you can put on an elegant kimono over your hot dress. This will help you carefully hide the most interesting parts of your body and be beautiful all the same.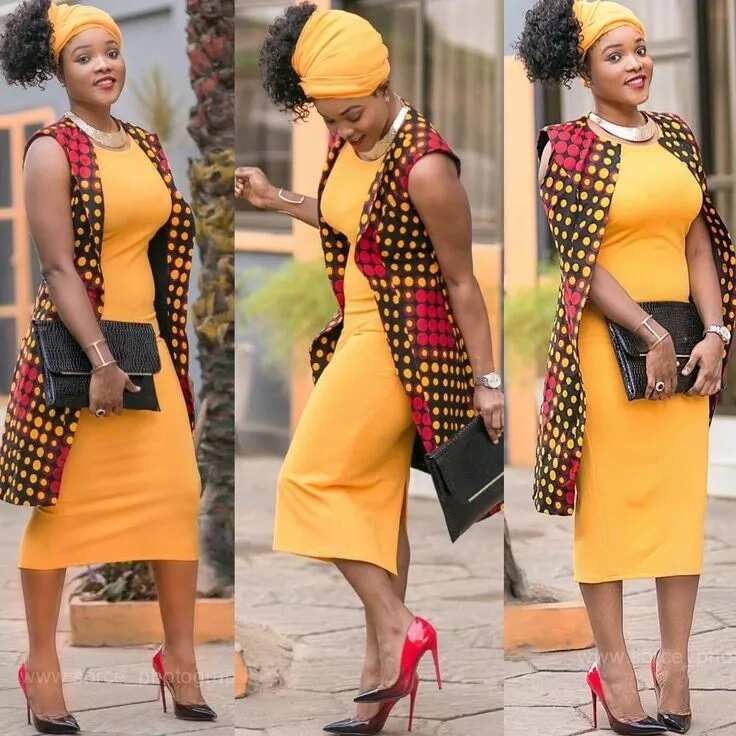 The combination of kimono and a long fluttering dress looks incredibly gentle and cute. Complete the look with a nice heels and you will be admired by all. Also pay attention to dresses made in the form of a kimono, they are an ideal option for the hot summer!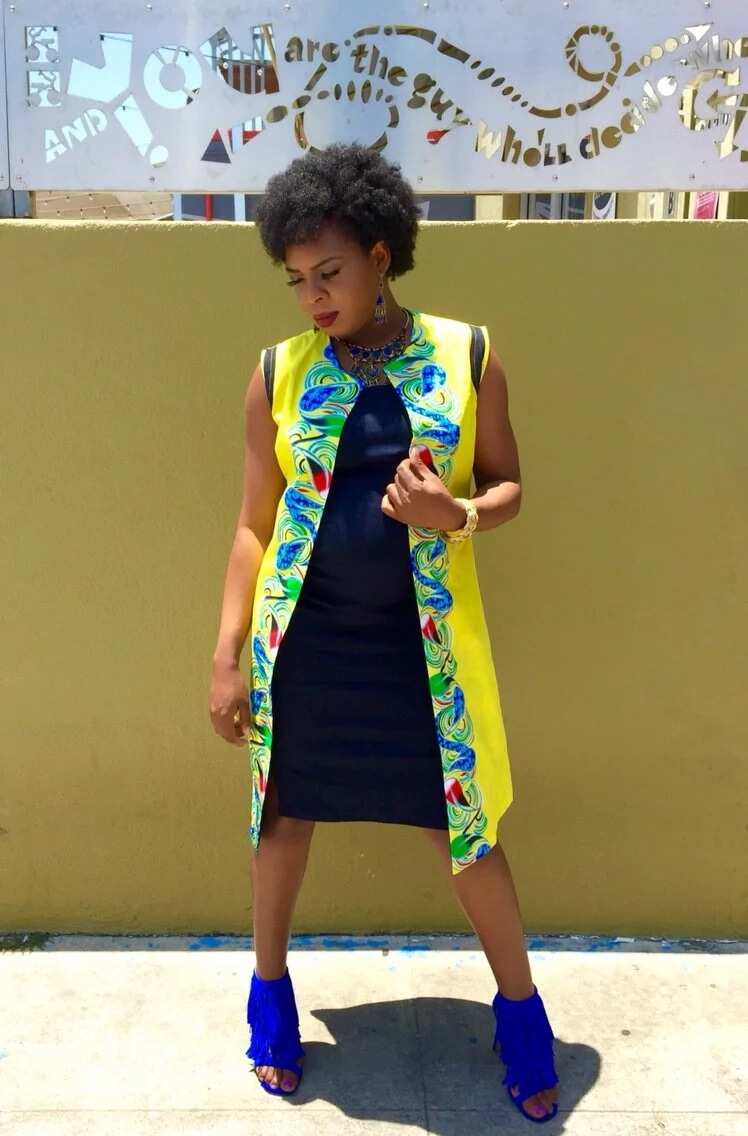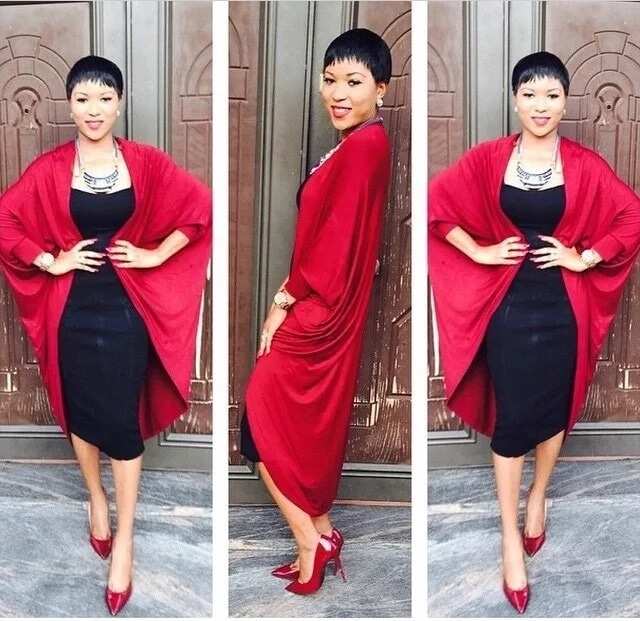 Long kimono jackets look great with dresses. The romantic image can be supplemented with an elongated light flying kimono of beautiful colors. You can also get a kimono made with dense textiles to look a bit like a summer coat.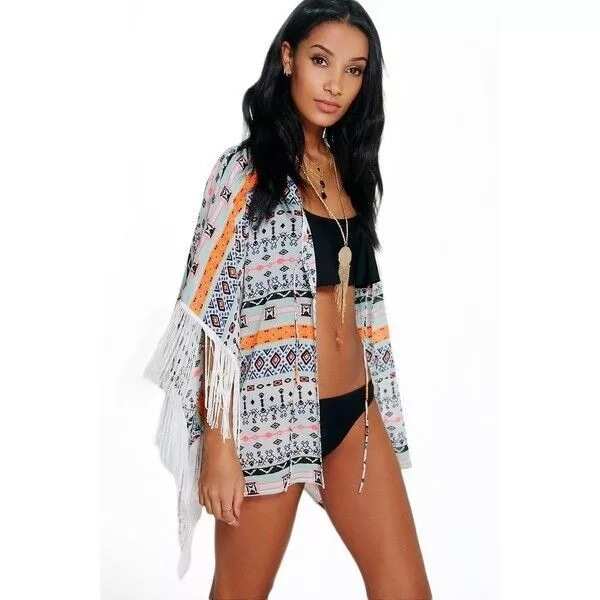 Kimono and swimsuit
A no-lose option for a beach party is the combination of a kimono and a swimsuit. You can spend all day on the beach and not come back home for an evening gown, but simply supplement your swimsuit with a beautiful kimono. You may leave it untied to fly in the wind and create an excellent sea look. Kimonos are well combined with large accessories. A hat is also appropriate for this look.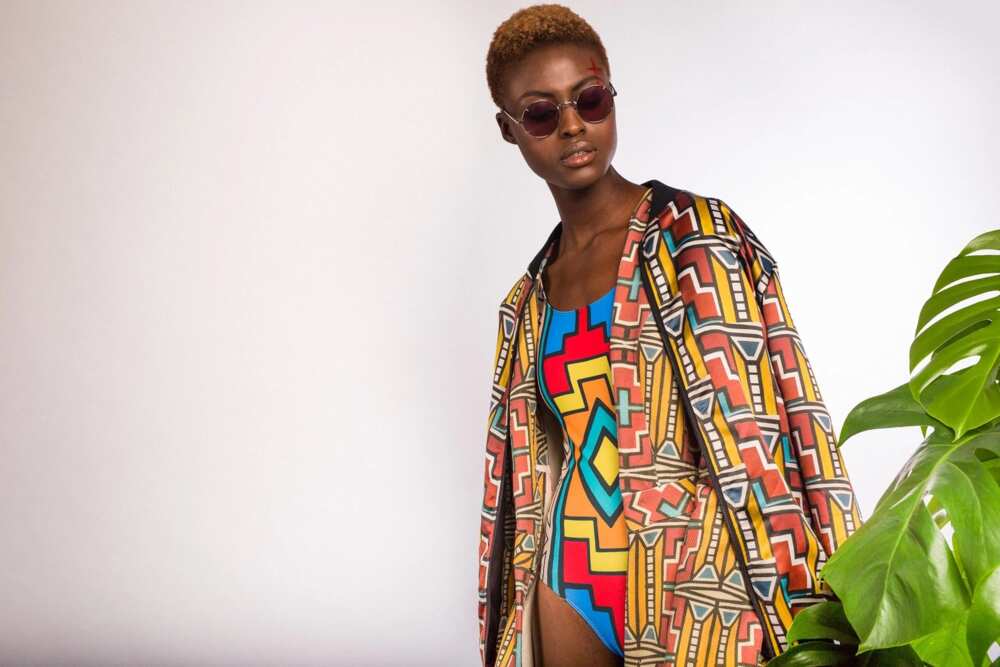 If you do not know how to wear a kimono, just put it on your shoulders like a cape. And you can also mix it with black trousers and a top in a contrasting tones. Depending on the color and brightness of the kimono, you can create both a bohemian image for a romantic date and a very strict look at a business meeting.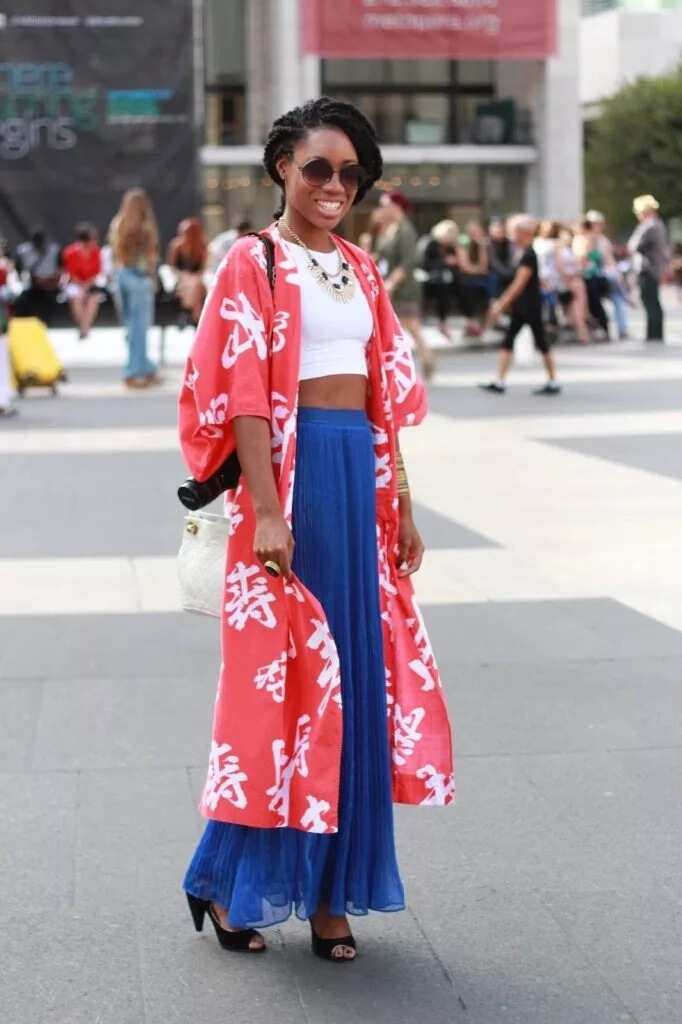 Do not forget that kimonos are very colorful themselves, so other elements of clothing should be of muted tones and preferably monophonic. Small handbags and clutches look good with kimonos, including popular wicker options.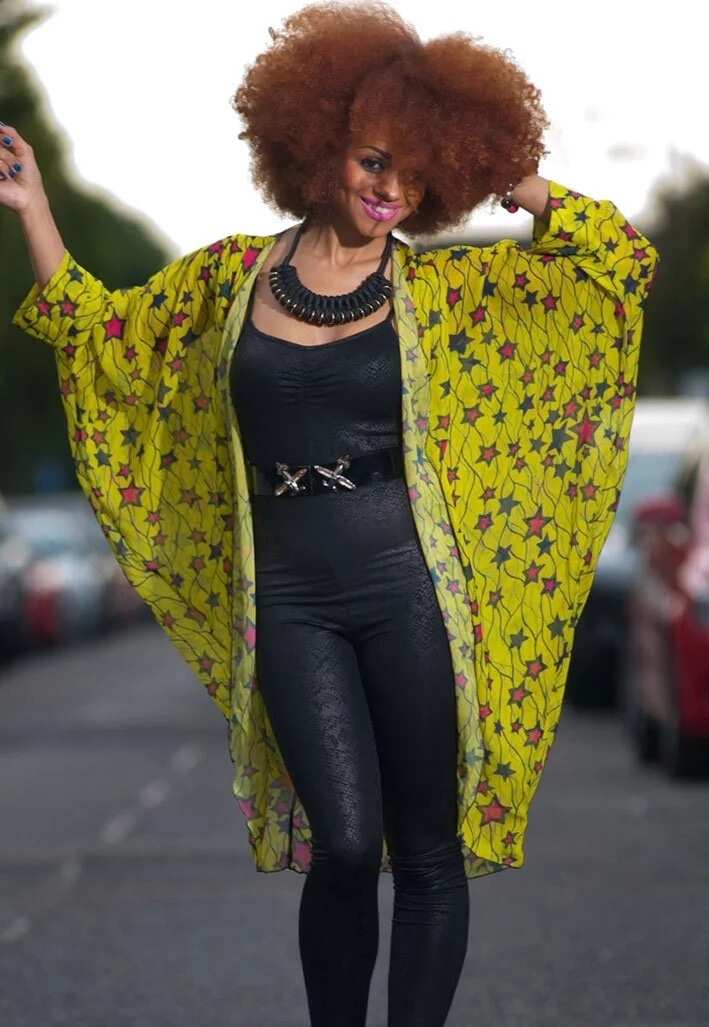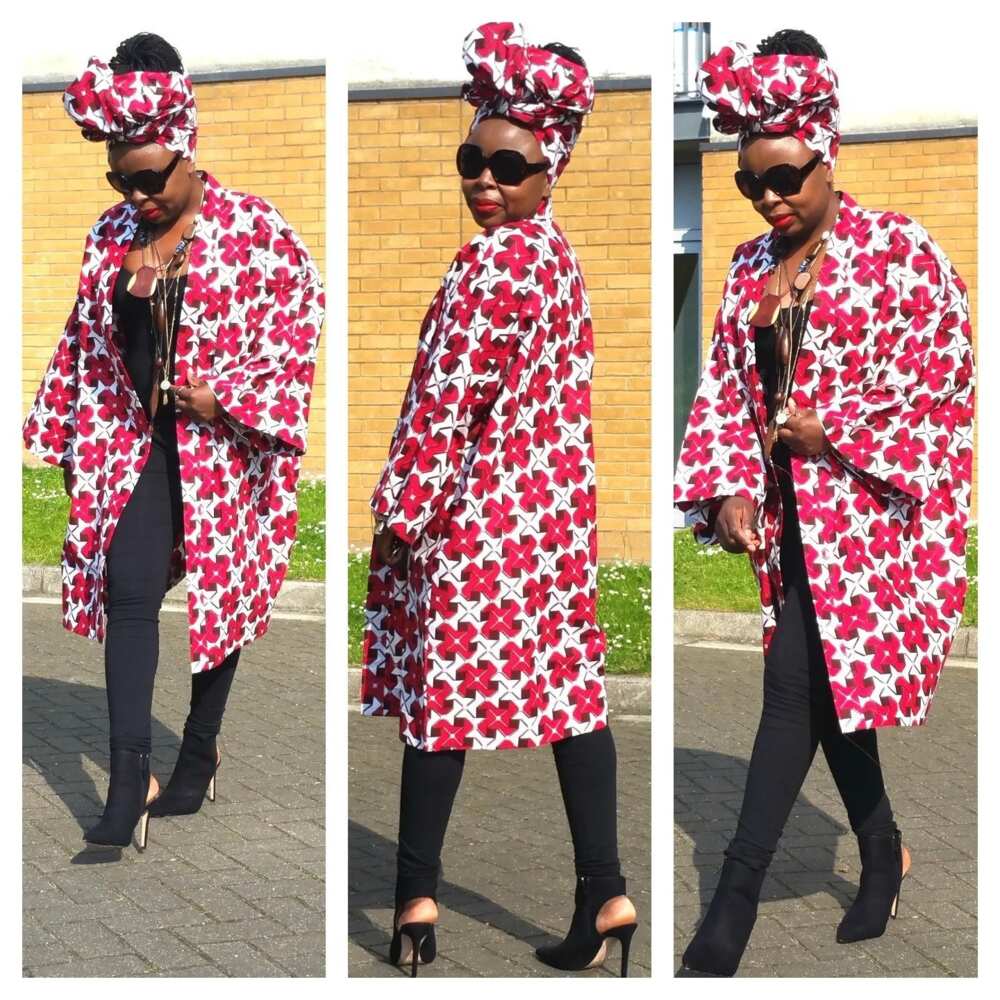 When an item is so beautiful and multifunctional, you can safely bet on the fact that it will trend for a long time. This is why it might be a good idea to get a couple of kimonos in different colors, lengths and designs.
READ ALSO: Ankara jacket styles
Source: Legit.ng