Kealia Ohai bio: Age, height, pictures, parents, husband, latest news
Kealia Ohai, a renowned American footballer, is one of the most famous sportspeople in this era. You have probably seen her on America's national team, where she plays. She plays for the Chicago Reds Stars in the National Women's Soccer League. Her sports background can be traced back to her family as her elder sister was also a footballer.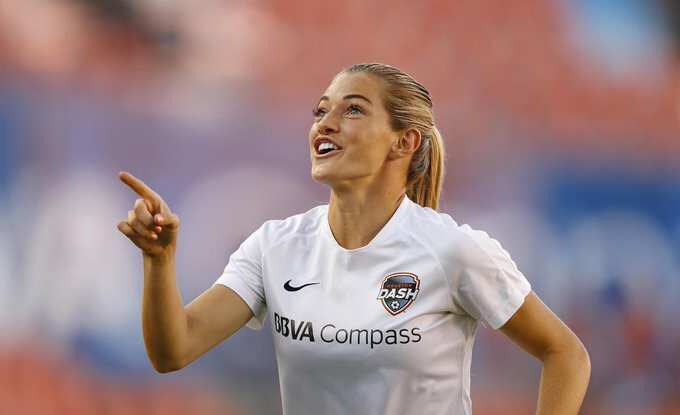 Looking at Kealia Ohai pictures, one can easily assume that she is a model. The well-built athlete attributes her great body shape to constant practice on the field. She was born on 31 January 1992. While she was always interested in football, it was not until 2016 that she made her debut as an international player in her national team.
Kealia Ohai profile summary
Name: Kealia Mae Ohai
Date of birth: 31 January 1992
Age: 28 years old
Place of birth: Draper, Utah, USA
Profession: American footballer
Nationality: American
Kealia Ohai sister: Megan Cushing
Kealia Ohai age and early life
Kealia's date of birth is given as 31 January 1992. This makes her current age to be 28 years. She comes from a supportive family in the US. Kealia Ohai parents are Ben Ohai, her father, and Cindy Ohai, her mother. Her sister Megan Cushing was also a former pro-footballer. She has always received family support as she pursued her NWSL Soccer career.
She attended Alta High School. It was at this school that she developed an interest in soccer. She went on to graduate from the University of North Carolina, where she was part of her college team. She also played in the under-17 national soccer team.
Kealia Ohai height and body measurements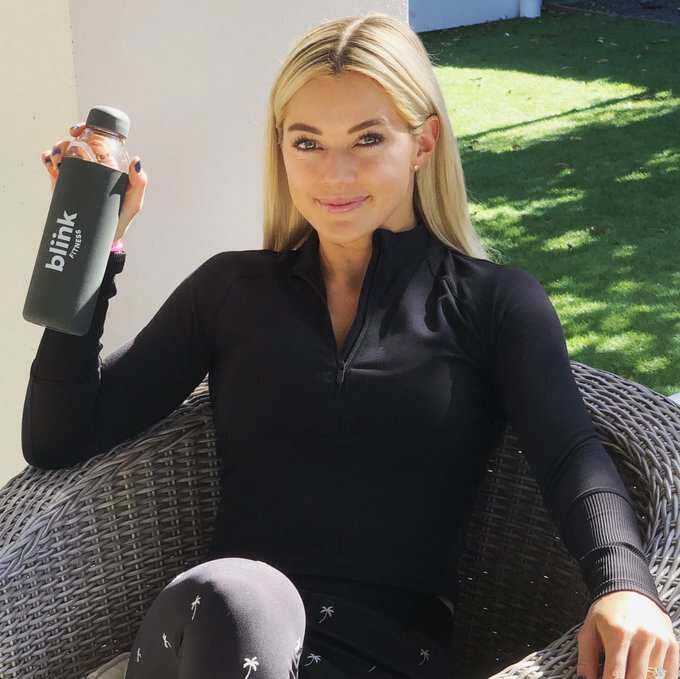 Ohai is a beautiful woman. She is tall and well-built. Apart from her beautiful shape and body structure, specific parts of her body make her stand out. The beautiful footballer has hazel eyes that draw the attention of anyone who looks at her. She is 5 feet 5 inches or 1.65 m tall. The football game has contributed to her physique. She weighs 60 Kg or 132.28 lbs. She is one of the footballers that you would consider to have a perfect body structure.
Career
Ohai prepared for her football career at Alta from 2006-2009. She was instrumental in making the Hawks win the state championship all four years she was there as she scored 126 goals. She proceeded her higher education at the University of North Carolina, where she emerged as one of the top goal scorers. She went on to lead the Tar Heels to the 2012 national championship. In the same year, she also led the United States U-20 Women's National Team to victory in the FIFA World Cup.
Her career further grew when she was selected by the Houston Dash with the second pick of the 2014 NWSL draft. She played for them through last season. She then requested to be traded to the Red Stars where she is forward.
Her husband, Watt, was selected 11th overall in the 2011 NFL draft by the Texans. He won the NFL Defensive Player of the Year three times and has been selected to the Pro Bowl five times.
The couple has worked together in several philanthropic endeavors, most notably providing relief for Hurricane Harvey, which hit Texas and Louisiana in 2017.
Is Kealia Ohai married?
Kealia Ohai and JJ Watt are linked by marriage. The two dated for about 5 years before they finally tied the knot. Her husband is also a famous sportsman. Kealia Ohai husband is also a big sportsman whose name is well-known in NFL circles. For a long time, the couple hid their relationship from the public. With both of them being athletic, it would be interesting to see the kind of family they raise.
Kealia Ohai latest news
The hottest Kealia Ohai 2020 news has been about her marriage to her long-time sweetheart. She finally got married to JJ Watt, an NFL superstar. The two had been together for а long time and had put their relationship under wraps, probably because they tend to keep their lives private.
After a long courtship, the former Alta High School soccer star Kealia Ohai — who now plays for the Chicago Red Stars of the National Women's Soccer League — married Houston Texans star defensive end, J.J. Watt. Cute pics of their big day can be found online.
Kealia Ohai is a great sportsperson. Her passion for football has made her a renowned superstar. Her family's support has always been instrumental in her success. The fact that she married another sportsman means that we will see a lot more actions from the family in the future.
Source: Legit.ng