Hushpuppi source of wealth revealed?
Ray Hushpuppi is a mystery when it comes to the Nigerian celebrity world – no one really knows how he makes his money, but he continues living a rich and luxurious lifestyle which he displays on his social media. What is Hushpuppi's source of wealth?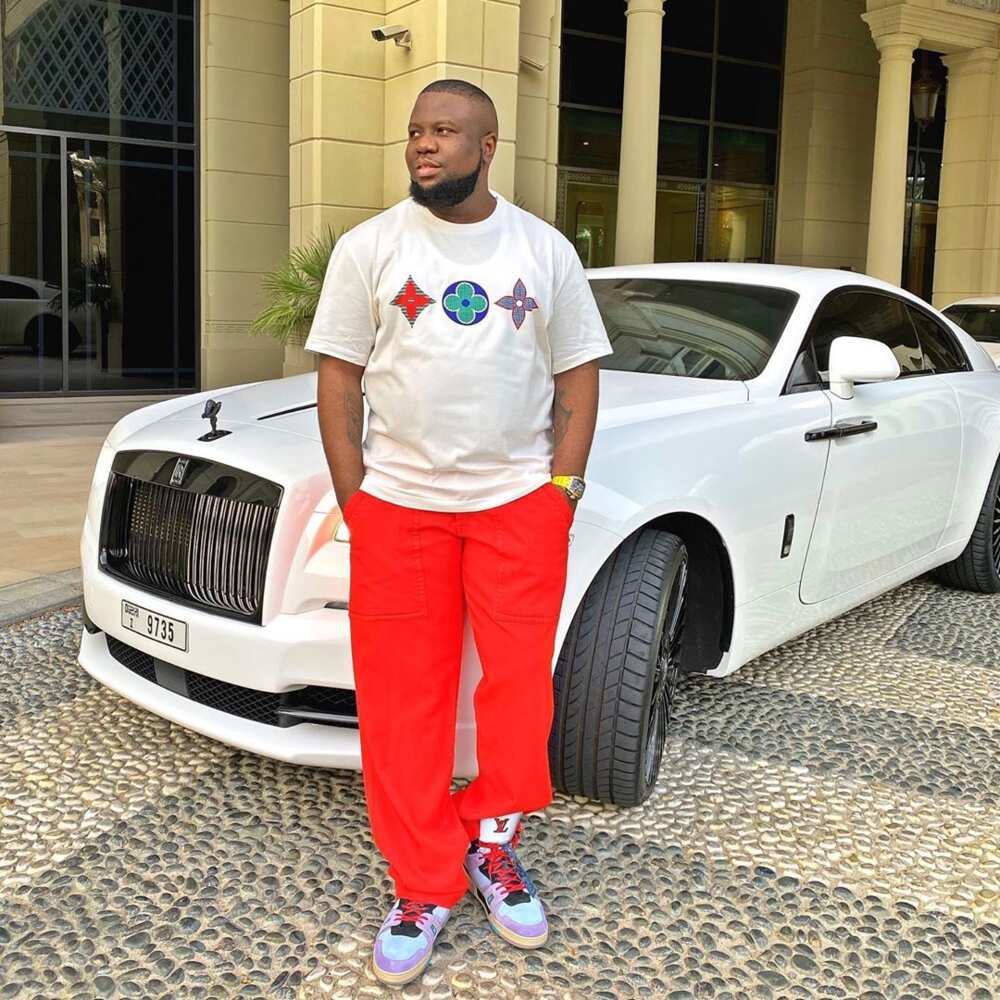 Nigerians are amazed by how quickly Ray Hushpuppi gained his wealth. Constant parties, private jets and luxurious cars, expensive drinks and fashionable clothes are the main attributes of his lifestyle. Due to his lavish lifestyle, a lot of people wonder if Ray Hushpuppi really earned his wealth legally.
Here is Hushpuppi biography plus all the details about his source of wealth.
Who is Hushpuppi?
What is Hushpuppi real name? Ray Hushpuppi's real name is Ramon Olorunwa Abbas. His nicknames are Aja Puppi and Aja 4. Born on the 14th of June, he is Nigerian by origin. However, he became wealthy and successful after he moved to Malaysia.
This man has gained the title of "The Nigerian dark horse" as no one knows exactly how he really made his money. The only thing everyone knows is that a new page in his life opened when he decided to relocate to Malaysia. Today, he is one of the most popular people in the Nigerian diaspora.
Hushpuppi's Instagram is filled with fancy photos where he shows off his not-so-ordinary way of life – private jets, his expensive cars, pictures of himself in different 5-star hotels and elite clubs, and clothes by the most fashionable brands like Gucci.
Hushpuppi source of income: What does Hushpuppi do for a living?
It is no big secret that Ray Hushpuppi spends a lot of his fortune to keep up with his comfortable life. In 2017, he was reported to have spent 11 million Naira on drinks at Quilox, a night club.
He once joked about his source of income, stating that he is a professional beggar. On his Instagram bio, he states that he is a real estate developer.
Ray Hushpuppi never opens up about his fortune – only he knows how he went from rags to riches. People have a lot of speculations; however, no one is really aware of how he made his money. Some say that he has influential friends or sponsors, and some are convinced that he invested his money into a profitable business which is now booming.
One of the other theories is that the man is a Yahoo boy, an individual who makes money by duping people online.
All we know is that Ray Hushpuppi is extremely rich, and he does not hesitate to show off his wealth on his social media.
From the way he flaunts his money, it's safe to say that Hushpuppi does not really care if people judge him.
How much is Hushpuppi worth?
Hushpuppi net worth is around 20 million USD – which is quite impressive. He spends his wealth on jets, fashionable clothes and accessories, and cars (Hushpuppi cars include a Rolls Royce Wraith, Range Rover Sport, Range Rover Vogue, and a Ferrari).
However, the millionaire himself has never mentioned his net worth.
Ray Hushpuppi speculations
Of course, Hushpuppi's quick and sudden success did not go unnoticed. Some people have criticized Ray openly, saying that posting so many photos of his luxuries is unacceptable and that he has to prove that he deserves his money.
For example, after Hushpuppi accused Phyno and Ice Prince of wearing fake wristwatches, Phyno replied, saying,
We are not on the same level. You live and die for Gucci. I will live and die for my people. The hunger is different here man…It is very childish to brag about what I have. I care more about touching lives in positive ways. It is not really about how much you have in your bank account but how many people's lives you have made better. The good thing is that I have a track record and people know what I do. So it doesn't really make sense for me to be exchanging words with someone who just came from nowhere and has no credibility whatsoever.
KCee, an influential Nigerian musician, has questioned the millionaire's source of income as well,
You have no credibility, no known source of income and yet you come on social media to attack hard working Nigerian musicians with traceable wealth. Let's face it, I think we've had enough of this nonsense and disrespect form you. Really, What do you do for a living, what is your talent, how did you make your money, what brand do you represent? I will take it upon myself to raise a petition against you.
Some have reported that Hushpuppi Yahoo boy is, in fact, a professional scammer who gets rich by defrauding random people on the internet. This speculation started when Ray forgot to hide his e-mail address on a screenshot he shared.
The email address was jwoodscrane@yahoo.com, and social engineering researchers scanned this e-mail only to find out that it belongs to a woman named Jane Woodscrane who lives in Houston.
This led the research experts to the conclusion that Ray is a fraudster who made his fortune by deceiving people on the internet through his fake identities. Is this his real source of wealth or not? We can't say for sure.
However, Ray does not care about the people who criticize him. He keeps leading the life he wants and he is sure that every penny that he owns is well-deserved.
While he often engages in verbal altercations on social media and is a controversial personality, he treats his fans with respect and donates to charity.
He also motivates his younger followers a lot, often posting inspiring messages on Instagram. For example, in one post, he claimed to have been through the same struggles as today's youths and encouraged people to believe in themselves and their dreams like he did.
He also added that people should not complain about their lives, but work their way up to the top to succeed. According to Ray, relying on someone in life will do you no good – you should rely only on yourself and your abilities.
Latest news: His arrest
As reported by CNN, last month, United Arab Emirates investigators swooped into Ray's Dubai apartment, arrested him and handed him over to FBI agents, who flew him to Chicago on July 2.
This was after a federal affidavit alleged his extravagant lifestyle was financed through hacking schemes that stole millions of dollars from major companies in the United States and Europe.
The Federal Bureau of Investigation (FBI) accuses Hushpuppi of being part of a network that made "hundreds of millions of dollars" from business email compromise frauds and other scams.
He was arrested along with 11 others. His attorney, Gal Pissetzky, declined to get into details on how his client earns his money. But what he does for a living is going to be "one of the main points of contention here," he told CNN.
Pissetzky called his client's arrest a kidnapping, saying Dubai handed him to the United States with "no legal proceedings whatsoever."
Interestingly, Hushpuppi's social media helped the authorities track him down. His Instagram account, for example, had an email and phone number saved for account security purposes. The authorities got this information and linked his email and phone number to financial transactions and transfers with people the FBI believed were his co-conspirators.
Ray's cybercrimes reportedly involved huge amounts of money. A paralegal at a New York law firm wired nearly $923,000 meant for a client's real estate refinancing to a bank account controlled by Ray and his co-conspirators.
Hushpuppi and an unnamed person also conspired to launder $14.7 million from a foreign financial institution last year, according to a criminal complaint.
The man also has also been accused of conspiring to try to steal $124 million from an unnamed English Premier League soccer club.
Hushpuppi was formerly held in the Metropolitan Correction Centre in Chicago but he's now been transported to Los Angeles by the U.S. Marshals Service, following a court ruling in the Northern District of Illinois.
FAQs about Ray
Here are some FAQs about the celeb:
What is Ray Hushpuppi real name?
His real name is Ramon Olorunwa Abbas.
Where is Hushpuppi house?
It is reported that his house is at the exclusive Palazzo Versace in Dubai.
Many may argue about whether Hushpuppi deserves his wealth or not, but this does not stop him from living a luxurious life.
READ ALSO: Hushpuppi reveals he has three kids with different women
Legit.ng recently reported that Ray Hushpuppi shared more information about his personal life. Ray disclosed that he has a family even if he does not put their pictures up on social media. He revealed that he has three kids from three different women.
He also added that in the past five years, he has been in an unsteady relationship with the mother of his last child.
Source: Legit.ng