Chris Evert's spouses: how many times has she been married?
Chris Evert is not a new name in the world of sports. She is a broadcaster and former tennis player who boasts a successful career–she was a household name in the 1970s and 1980s. Evert has also hit the headlines for different reasons, and her love life seems to captivate a significant portion of her fan base. Who is Chris Evert's spouse?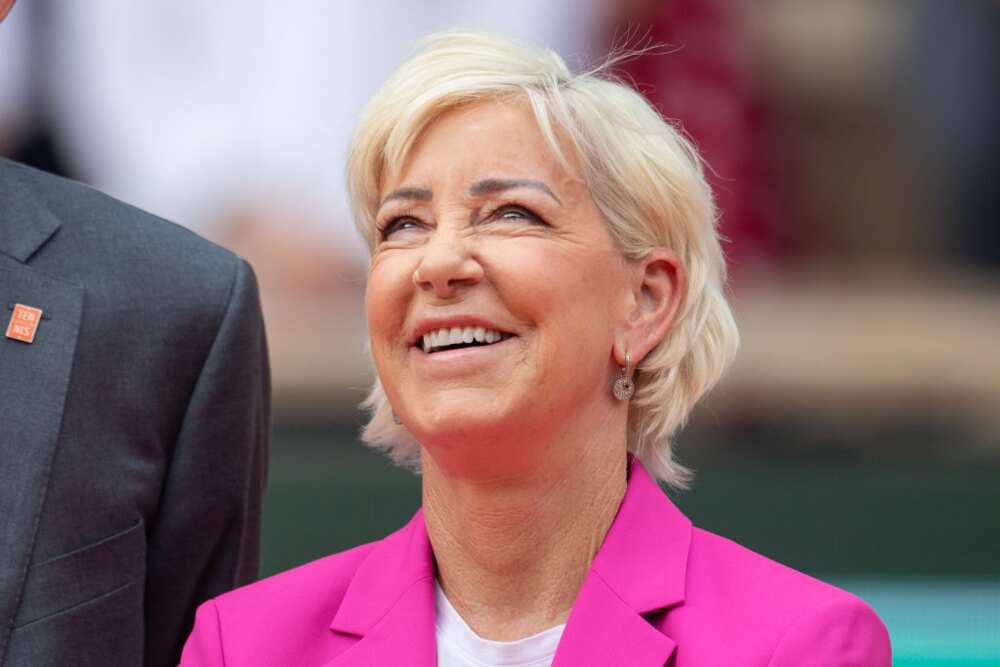 Chris Evert began tennis lessons at age five, where her father would coach her. Throughout her career, Evert won 18 Grand Slam tournaments. She was married a few times, but all her marriages did not work out. Chris Evert's relationship history has all the details you need to know about her former partners.
Profile summary
| | |
| --- | --- |
| Full name | Christine Marie Evert |
| Nicknames | Chris, Chrissie |
| Gender | Female |
| Date of birth | 21 December 1954 |
| Age | 68 years old (as of August 2023) |
| Zodiac sign | Sagittarius |
| Place of birth | Fort Lauderdale, Florida, USA |
| Current residence | Boca Raton, Florida, USA |
| Nationality | American |
| Ethnicity | White |
| Religion | Christianity |
| Sexuality | Straight |
| Height in feet | 5'6" |
| Height in centimetres | 168 |
| Weight in pounds | 126 |
| Weight in kilograms | 57 |
| Hair colour | Blonde |
| Eye colour | Hazel |
| Father | Jimmy |
| Mother | Colette Thompson |
| Siblings | 4 |
| Marital status | Divorced |
| Ex-husbands | John Lloyd, Andy Mill, Grey Norman |
| Children | 3 |
| High School | St. Thomas Aquinas High School |
| University | Auburn University |
| Profession | Former tennis player, broadcaster |
| Instagram | @chrissievert |
How many times has Chris Evert been married?
The former athlete has been in three marriages. They all failed because of different reasons. Below are Chris Evert's ex-husbands.
1. John Lloyd (1979–1987)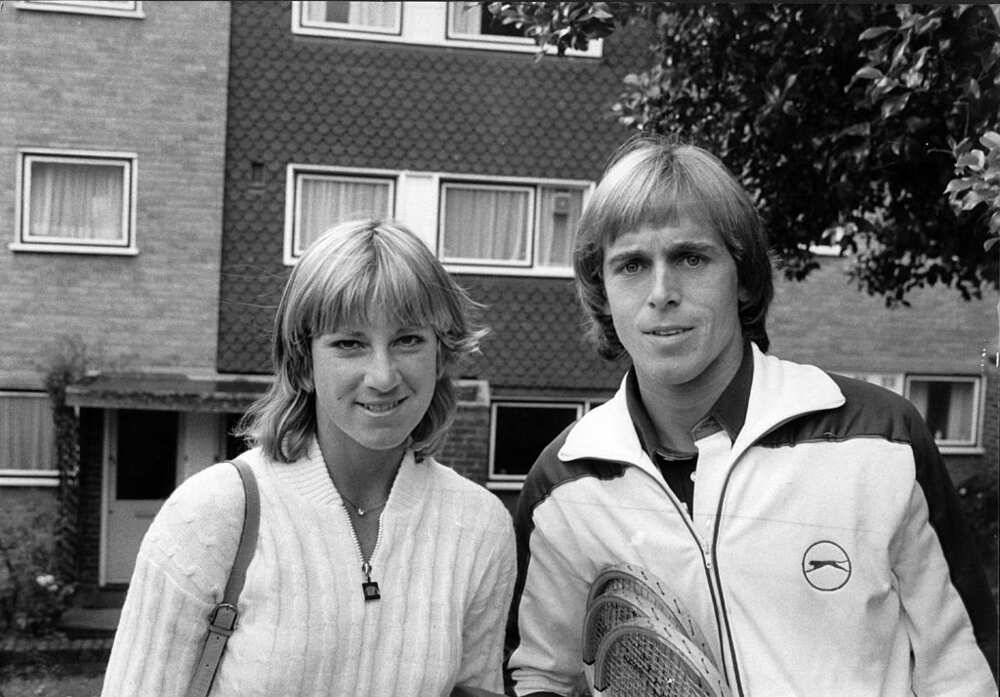 John Lloyd was Chris' first husband. John and Chris first met at the Wimbledon Tournament and began dating in 1978. Both of them were at the peak of the tennis world. On 17 April 1979, they exchanged their vows, and Chris later changed her name to Chris Evert Lloyd.
Their marriage lasted eight years as they divorced on 17 April 1987. They had first separated for six months in 1984. Chris disclosed during an interview that they had tried to amend their marriage for two years. She said,
He's a great guy. So I think that both of us are feeling sadness that it didn't work out. But I know that I feel, and I think John feels, that pressure has been lifted off our shoulders because we had made a decision. We'd been going back and forth for two years, trying to work it out and getting marriage counselling. We tried our best, but it just didn't work out.
John wrote about his relationship with Chris in his autobiography Dear John, citing reasons for their separation. One of the reasons was that the two were too young to settle down. Additionally, during an interview with Tennis365, he revealed that he found Chris hard to deal with as she was a superstar. He stated,
I went into a world that was way out of my league. I think I had a little bit of preparation, but I wasn't the same as being married to a world star who was famous beyond belief.
He added,
When you marry someone who's as famous as that, you have to swallow your ego and leave it a door, the front door. There were times when I was referred to Mr Evert and all that sort of stuff.
2. Andy Mill (1988–2006)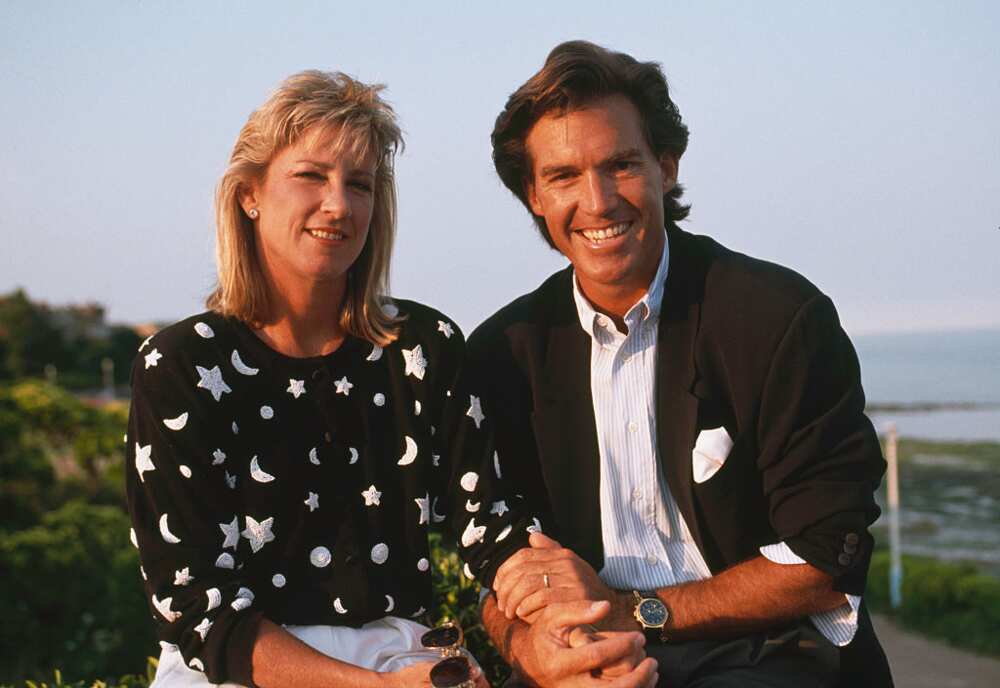 One year after her first failed marriage, the tennis player married Andy Mill, an Olympic downhill skier. The two first met in Aspen at a New Year's Eve party. Andy was there for a production of a ski show. The two were, at the time, going through a divorce from their previous marriages.
Andy and Evert exchanged their wedding vows in 1988. The couple has three sons named Alexander, born in 1991; Nicholas, born in 1994; and the youngest, Colton, born in 1996.
The two had a bitter ending after 18 years of marriage as Chris fell in love with Mill's best friend, Greg Norman. Evert filed for divorce in November 2006.
In an interview with The Aspen Times, the former skier revealed his experience after the divorce. He said,
It was really heartbreaking when my family broke up because it was the best in every way. Ultimately, though, things haven't always worked out perfectly.
The tennis star revealed on Lance Armstrong's podcast, The Forward Podcast, that menopause also played a part in their divorce. She stated,
I don't know. I was going through the menopausal stuff that doesn't get talked about enough-what women go through, you know, at 50ish.
She revealed in an interview how she felt sorry that she would have communicated earlier enough when they started growing apart. She stated,
When we were growing apart, I should have nailed it right then and there and communicated, but I didn't. I broke a lot of hearts. I broke Andy's heart, and I broke my kids' hearts, and I brought that into my next marriage.
Andy and Chris remained friends and agreed to co-parent their children. In 2023, she wished him a happy Father's Day via her Twitter page. She described him as a wonderful and role model father to their sons. Mill also supported her after she was diagnosed with ovarian cancer in December 2021.
3. Greg Norman (2008–2009)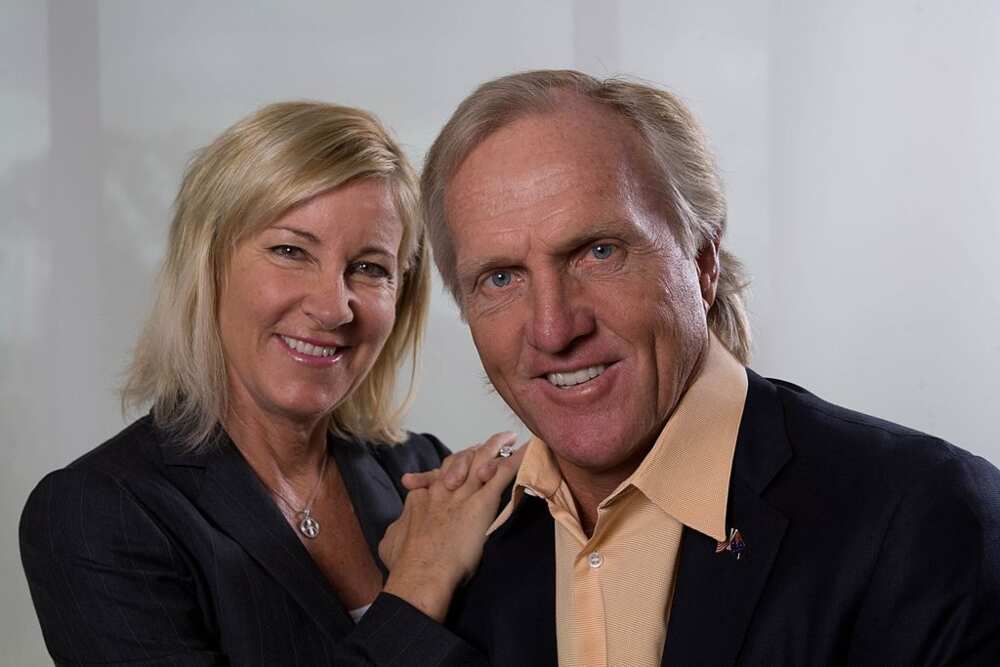 Greg and Evert married soon after finalising their divorce from their former partners. Norman had been married to his ex-wife for 25 years. Greg and Evert announced their engagement in South Africa in December 2007.
She couldn't hide her engagement ring while on The Oprah Winfrey Show in April 2008. In June 2008, the pair tied the knot on Paradise Island, Bahamas, USA. However, their marriage lasted for 15 months as they parted ways in December 2009.
In an interview with Elle, the former athlete mentioned that their priority differences were the reason for their divorce. She claimed that they had different lifestyles. She stated,
I don't want this to be a slam on Greg, but our lifestyles were different. My priority was my kids. His priority was to build his business and travel.
Greg got married to the Australian interior designer Kirsten in 2010. The wedding was held in the British Virgin Islands.
Is Chris Evert in a relationship now?
The former athlete is not dating anyone at the moment. Evert has remained divorced since ending her third marriage with Greg Norman. When asked whether she would date again, she replied,
I would be happy to date, but I have found that all the good ones are married. My work this year is especially strong and successful, but I would like to date again if that should happen.
FAQs
Who is Chris Evert? She is a former professional tennis player and broadcaster.
How old is Chris Evert? She is 68 years old as of August 2023.
What is Chris Evert's zodiac sign? Her zodiac sign is Sagittarius.
Where is Chris Evert from? She was born in Fort Lauderdale, Florida, United States.
Is Chris Evert still married? The former world No.1 tennis player is currently divorced but was previously married thrice.
Who was Chris Evert married to? Her ex-husbands are John Lloyd, Andy Mill and Grey Norman.
Does Chris Evert have children? Of the three Chris Evert's marriages, she had three sons with her second ex-husband, Andy Mill.
What is Chris Evert's height? She is 5 feet 6 inches or 168 centimetres tall.
Chris Evert's spouse timeline reveals she has been in three failed marriages. One of these marriages resulted in the birth of three children. Since her last divorce in 2009, she hasn't been romantically linked with any other man.
Legit.ng recently published an article about Zach Bryan's relationship timeline. Zach is a famous country music singer and songwriter. He is widely recognised for his hit tracks, such as Something in the Orange and The Good I'll Do.
Zach Bryan was born in Okinawa, Japan, but resides in Oologah, Oklahoma, United States. The singer married Rose Madden for a year, from 2020 to 2021. He is also known to have dated Debbie Peifer.
Source: Legit.ng