Juanita Vanoy bio: Age, net worth, nationality, where is she now?
Juanita Vanoy is a well known celebrity in America and beyond. She is the former wife of the retired and legendary basketball player Michael Jordan. She is a top businesswoman, former fashion model, and also a former executive secretary of the American Bar Association.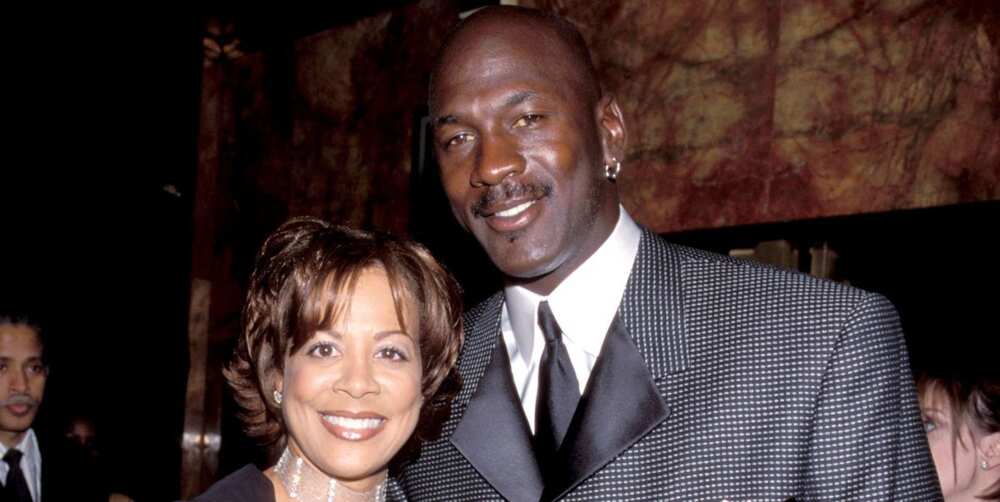 Juanita Vanoy comes from Chicago. She was born on 13 June 1959 and was brought up in South Side Chicago. A lot of people know her as the first wife of Michael Jordan, the retired basketball legend.
They were married for over a decade. Millions of people across the world admired their happiness and success. Theirs is one of the most talked-about divorces of all time.
Profile summary
Date of birth: 13 June 1959
Juanita Vanoy age: 61 years
Birthplace: Chicago, Illinois
Nationality: American
Ethnicity: Multiracial
Profession: Entrepreneur and former model
Juanita Vanoy height: 167 centimetres
Marital status: Divorced
Kids: Jeffery, Marcus, and Jasmine
Eye colour: Dark brown
Hair colour: Brown
Weight: 70 kgs
Net worth: $200 mill
Juanita Vanoy biography
Vanoy was born in Illinois. There are plenty of articles on the internet that talk about Juanita Vanoy Puerto Rico origin. The celebrity is an American by nationality and as for her ethnicity, she is multiracial.
When it comes to Juanita Vanoy parents, her father is American while her mother is Cuban. To date, it is difficult to find information about her parents or more about her life before meeting Michael.
When she was young, she was a very hardworking, classy, and intelligent lady who made a name for herself as one of the top students in her college. Juanita Vanoy young years were filled with her enthusiasm and interest in facing the camera.
Thus, at a tender age, she took part in many photoshoots and modelling projects as soon as she finished high school. Before people started to recognize her as the girlfriend of Michael Jordan, Vanoy earned a living as a loan officer at a bank. The young girl was also involved in modelling during her teenage years.
Later on, she started working at the American Bar Association as an executive secretary and a model. She got into the spotlight after Michael Jordan became her boyfriend.
Facts about Michael Jordan and Juanita Vanoy family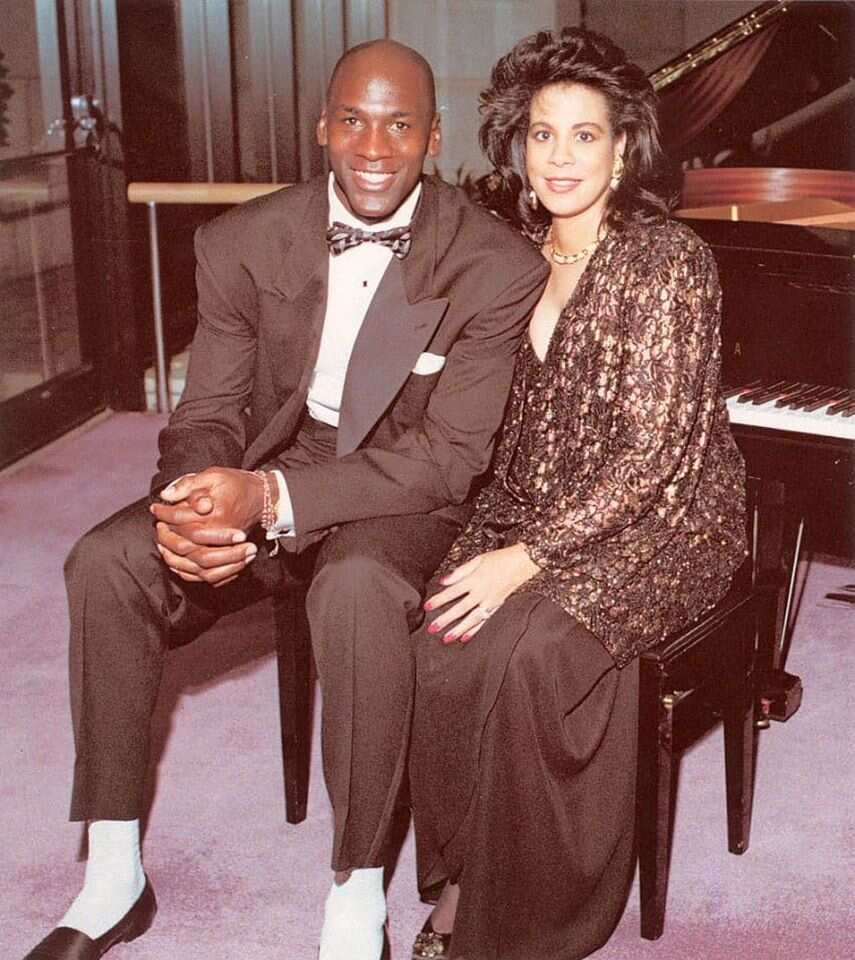 Michael Jordan met his future wife when she was 25 years old. They met in 1984 at a restaurant. Soon after their second meeting, they began courting.
After knowing each other better, the couple grew deeper in love. The basketball star proposed to his girlfriend on New Year's Eve in 1987 at Nick Fish Market. This engagement was later cancelled. During this time, Vanoy was pregnant for Michael, and this made the couple decide to save the relationship.
On 18 November 1988, Juanita Vanoy Jordan welcomed her first son, Jeffrey Michael Jordan. One year later, in 1989, Michael and Vanoy tied the knot at the Little White Chapel in Las Vegas.
The Jordans welcomed two more kids: a son named Marcus Jordan, born on 24 December 1990, and a daughter called Jasmine Jordan, born on 7 December 1992.
The eldest child, Jeffrey, is also a former basketballer, like his dad. He played for the University of Central Florida Knights and the University of Illinois Fighting Illini. Also, he played high school basketball in Wilmette Illinois's Loyola Academy.
In 2018, Jeffrey proposed to his long-time girlfriend, Radina Anewa.
Following the footsteps of his father and brother, Marcus also became a basketball player. He played for the UCF Knights men's basketball team.
The youngest child, Jasmine, created a new shoe for the Nike Air Jordan brand called the Air Jordan XI "Heiress".
In June 2018, Jasmine posted about her engagement to Rakeem Christmas on Twitter. In May 2019, the couple welcomed a baby boy, Rakeem Michael Christmas.
Vanoy and Jordan founded the Michael and Juanita Endowment Fund to support charity organizations. The couple also established The Michael and Juanita Jordan United Negro College Fund Scholarship Program to offer scholarships to Chicago students enrolled in UNCF institutions.
Micahel Jordan and Juanita's divorce
The couple supported one another in raising their family and in running their business. However, their relationship suffered a hitch in 2002, and Juanita filed for divorce from Michael, claiming irreconcilable differences in the relationship.
Nonetheless, soon after, she patched things up with the father of her kids and withdrew her divorce petition. This reconciliation was short-lived since the mother of three filed for divorce a second time. This divorce was amicably settled on 29th December 2006.
How much money did Michael Jordan's ex wife get? From the divorce, she received $168 million, making their divorce the largest celebrity divorce settlement at the time.
Michael Jordan later met Yvette Prieto in 2008 and tied the knot for the second time in 2013.
How much is Juanita Jordan worth?
As of today, her net worth is $200 million. Her net worth went up significantly after she received $168 million as a divorce settlement from her ex-husband.
Juanita Vanoy measurements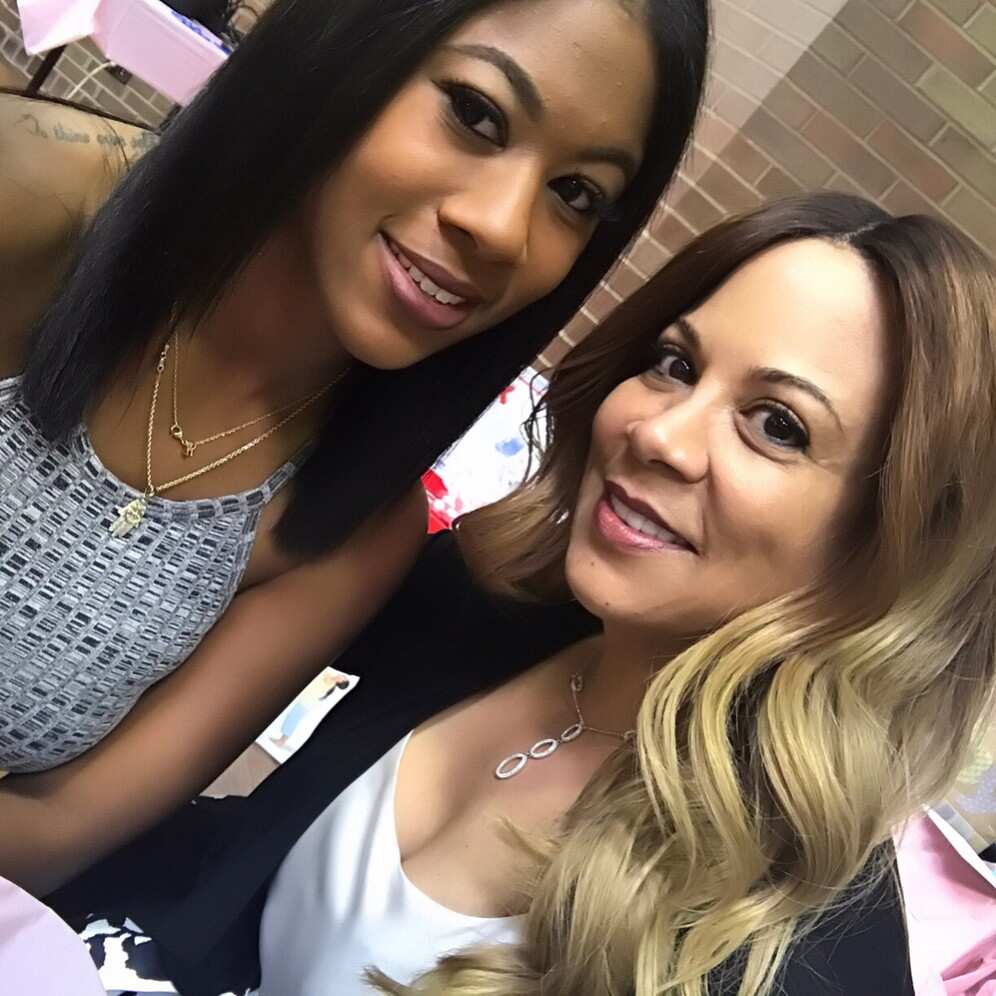 The former model is 5 feet 6 inches (167 centimetres) tall. Her weight is 70 kgs.
Social media profiles
Nowadays, more and more celebrities use social media in maintaining a productive and close relationship with their well-wishers and fans. It does not seem like Vanoy cares for this celebrity trend since she keeps a very low profile.
Juanita Vanoy now prefers avoiding publicity, the press, and cameras. As such, there are no verified social media profiles belonging to Juanita Vanoy today.
Above is the life story of the renowned American celebrity, Juanita Vanoy. There is more to this woman apart from being Michael Jordan's ex.
Source: Legit.ng