Best falling in love quotes of all time
It has happened, you have met the person, it is going great and you admit to yourself that you are falling in love for the first or maybe the tenth time. No matter how often this has happened in the past, one is never sure how to say it without it sounding cliché. Songs have been sung, and books have exhausted all the words about love. This is because it is one of the best and strongest of human emotions. Here are some cute falling in love quotes that you can use to express your emotions.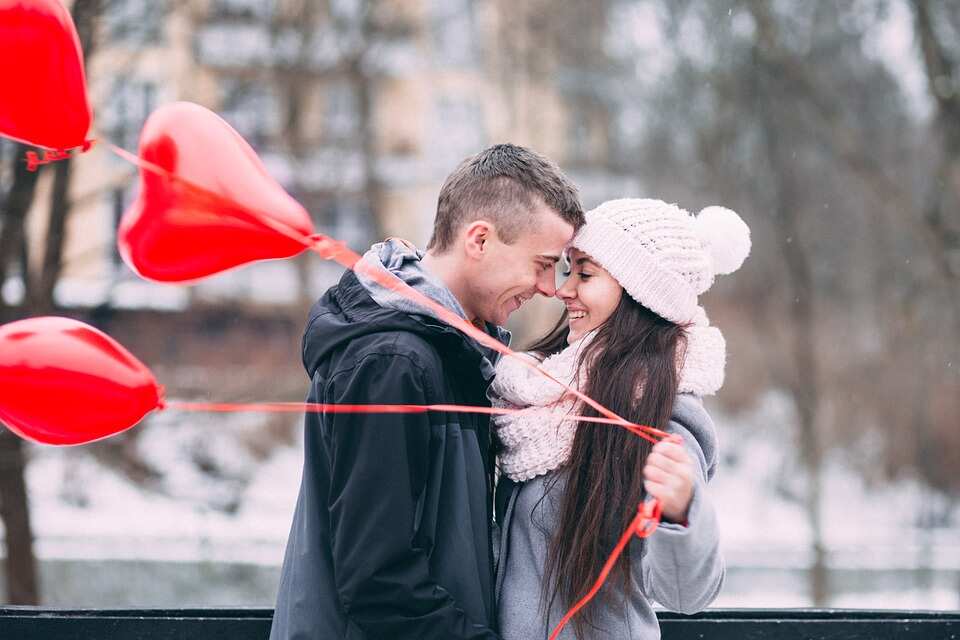 If you wish to express that you have developed deep feelings for someone, you just need to be genuine. You need not wait for the other person to say what they feel first, in order to say it. You can find inspiration from the most heartwarming quotes about falling in love.
Falling in love quotes
When you have fallen in love, it may feel like words are not enough to express what you are feeling. Yet at the same time, we have to let the person know in the hope that they feel the same way. Gaining the courage to say it out loud is hard enough, knowing what you will say is half the battle. Find the perfect way to tell someone how you feel from these quotes:
I swear I couldn't love you more than I do right now, and yet I know I will tomorrow. - Leo Christopher
It is often an overwhelming feeling when you are falling in love, and it only feels like it multiplies every day.
You always gain by giving love. - Reese Witherspoon
Love is an emotion that adds to you and makes you better, do not hold back and find the courage to tell the person. Do things that you would want your cherished one to do to you to make them happy.
Love is the flower; you've got to let it grow. - John Lennon
A gentle and fragile feeling, it grows slowly within us and will eventually bloom. It is a never-ending process that needs to be watered every day with acts of kindness and affection.
One word frees us of all the weight and pain of life: That word is love. - Sophocles
Love brings out the best of us, and it makes us appreciate the best parts of life. It makes the hard moments lighter and the sad days shorter.
We are most alive when we are in love. - John Updike
We tend to be more open and aware of all that the world has to offer, especially next to that special person. This is because we become vulnerable and allow the other person to see our true selves, without feeling judged.
Love takes off masks that we fear we cannot live without and know we cannot live within. - James Baldwin
Allowing someone to be in your life means letting them in, even with your darkest secrets.
I've tried so many times to think of a new way to say it, and it's still I love you. - Zelda Fitzgerald
This quote speaks to the truth that professing our deepest emotions usually has us at a loss for words. It is always expressed in the three simple words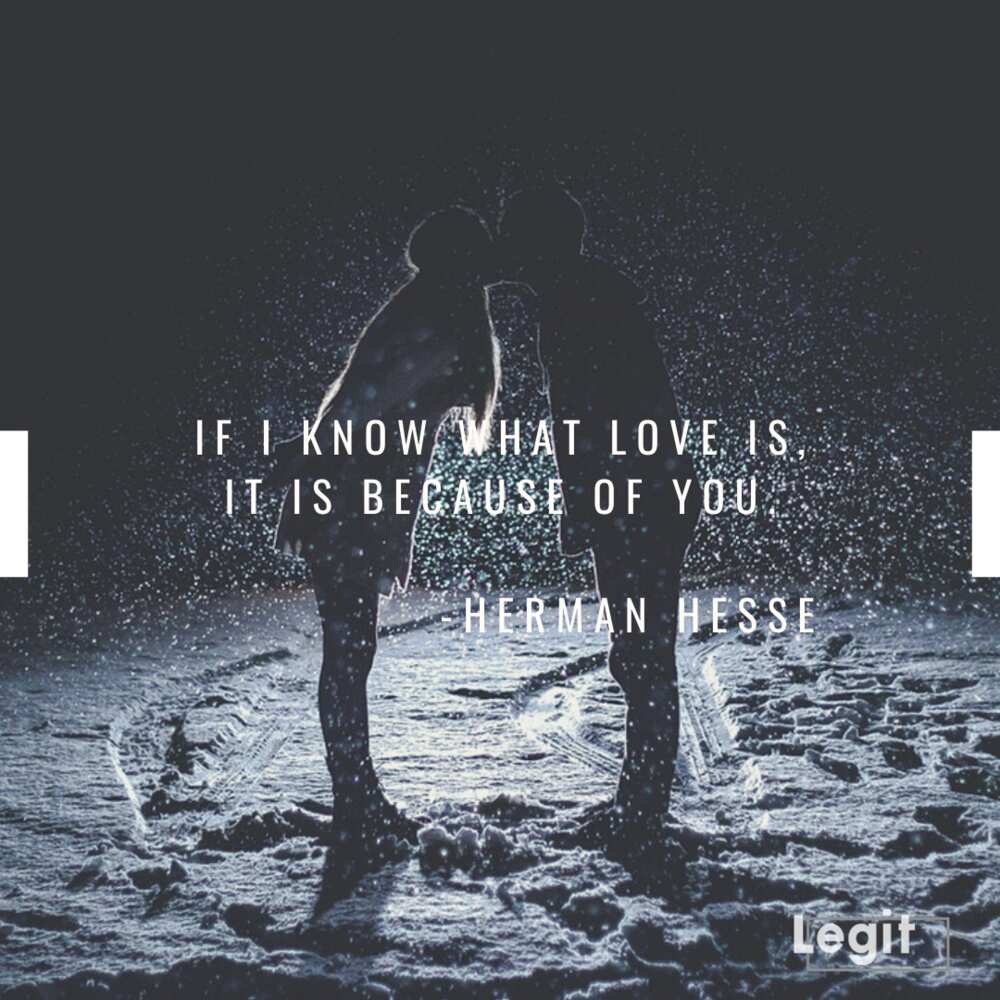 If you find someone you love in your life, then hang on to that love. - Princess Diana
This is an encouragement not to let the wonderful feeling get away. Do not take the other person for granted or be afraid to show appreciation. They might leave, and that is the last thing you want.
Quotes about falling in love
Telling someone you love them is a moment of being vulnerable to yourself and your partner. Your words can have them swooning or emotional because of the special way you chose to let them know. Check out these incredible ways that others admitted their deep affection to their special ones:
"I'm not just falling in love with you; I'm falling into you. You're an ocean, and I'm falling in, drowning in the depths of who you are." - Unknown
This is a heartwarming declaration that can have anyone tearing up with the depth of the emotion expressed. Often, these words are said when you have spent a significant amount of time with them
"You know you're in love when you don't want to fall asleep because reality is finally better than your dreams."- Dr Seuss
We all dream of the moment we meet a special person to share our days with, and our bodies hardly believe it when it happens.
Love is like the wind, you cannot see it, but you can feel it. - Nicholas Sparks
It does happen that when you have feelings for someone, that you experience butterflies and heightened awareness when you are around the person
"Love is when you meet someone who tells you something new about yourself."- Andre Breton
When we are in love, we learn a new side of ourselves we may not have known.
"As he read, I fell in love the way you fall asleep: slow, and then all at once." - John Green
The words of Hazel Grace had all of us swooning because of how beautiful it sounds to fall in love.
If I know what love is, it is because of you. - Herman Hesse
This is a sure way to make someone feel extra special. The experience cannot be compared to anything you have with someone else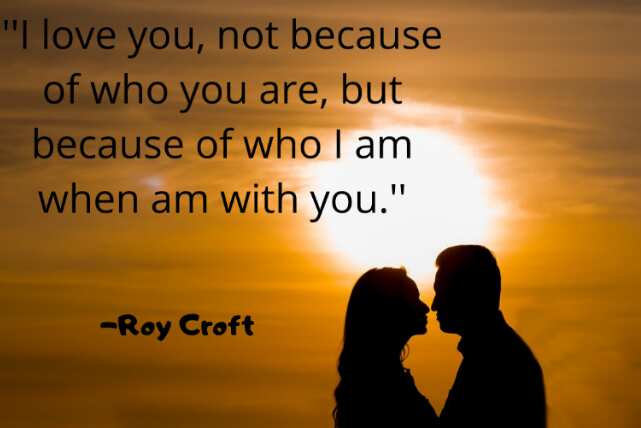 Being deeply loved by someone gives you strength while loving someone deeply gives you courage. - Lao Tzu
We advocate for falling in love as brings out your best qualities.
Love is something sent from heaven to worry the hell out of you. - Dolly Parton
Dolly Parton has sung about love enough that she has a way with words.
I fell in love with you because there was mischief in your eyes. - Michka Assayas
A bit of a wild streak in you, this is a fun way to say you admire that part of their character.
Falling for you quotes
Love sometimes sneaks up on us unexpectedly. Gaining the courage to say to someone, "I fell in love with you", might seem daunting. However, there are so many honest quotes from people who have found themselves in such a situation. Draw inspiration from their words.
Love recognizes no barriers. - Maya Angelou
Be it distance, religion or cultures; love happens despite all obstacles.
"She wasn't exactly sure when it happened. Or even when it started. All she knew for sure was that right here, and now, she was falling hard and she could only pray that he was feeling the same way." - Nicholas Sparks
The novels of Nicholas Sparks have a way of saying everything you feel when you are in love in such a relatable way. It lets you know that you are not the only one who has jitters when having a strong feeling of affection towards someone.
"I love you not because of who you are, but because of who I am when I am with you."- Roy Croft
We fall in love with people who bring out our best sides and show us that we are deserving. If you feel alive when you are with them, tell them you appreciate them and it is the reason why you cherish them.
"Meeting you was fate. Becoming your friend was a choice. But falling in love with you I had no control over." - Teresa Conroy
Perhaps you are one of the few who fell in love without intent. Know that you are not alone, and they might be feeling the same. The longer you kept spending time with them, the stronger their presence kept growing on you.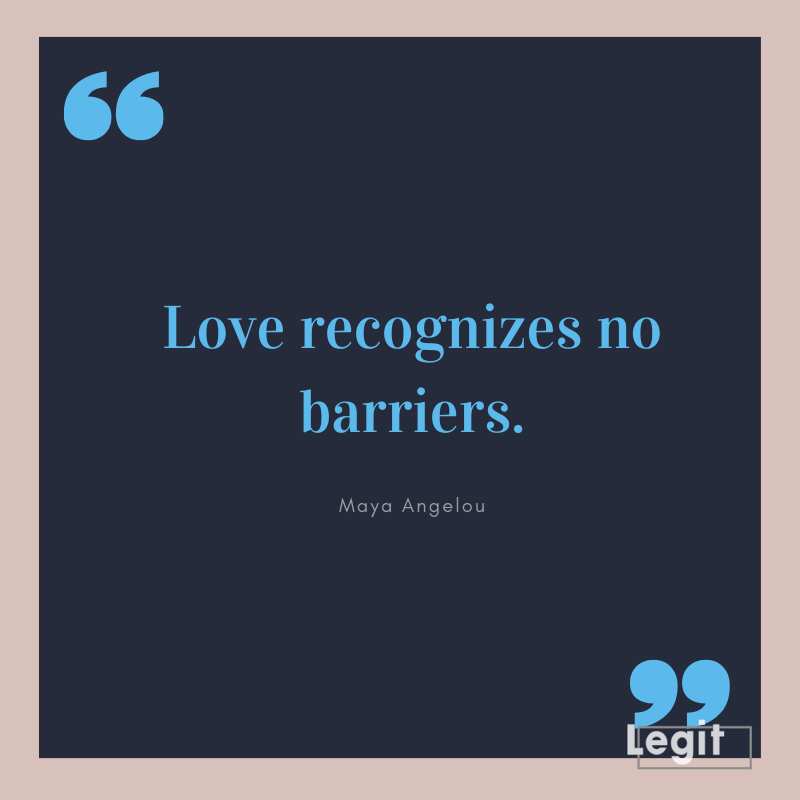 In vain, have I struggled. It will not do. My feelings will not be repressed. You must allow me to tell you how ardently I admire and love Mr. Darcy, 'Pride and Prejudice'
Sometimes when you are in love, it is necessary to say it out loud, the person may feel the same
Come live in my heart and pay no rent, i think i'm falling for you. - Unknown
A funny but charming way to let someone know they hold a special place in your life.
When you love someone, you love the person as they are, and not as you'd like them to be. - Leo Tolstoy
Embrace the person you adore, flaws and all. You do not need to change them to be people they are not or be like someone else.
When we love, we always strive to become better than we are. When we strive to become better than we are, everything around us becomes better too. - Paulo Coelho, "The Alchemist"
Love does make the world a better place; let us give more of it.
Falling even more in love with you quotes
Even when we are certain we already adore someone, your partner may say or do something that makes you attracted to them even more. These are incredible moments to reaffirm your feelings towards them, in a special way. If your partner's love language is words of affirmation, then telling them how you fell often will make them feel special. Here are some loving quotes that will let you do that:
"I saw that you were perfect, and so I loved you. Then I saw that you were not perfect, and I loved you even more." - Angelita Lim
To be in love with someone means to know their faults and choose to embrace them.
I'd never lived before your love. - Kelly Clarkson
Life does seem to start anew when you find that special someone. You get to create new and exciting memories when you are with someone you adore.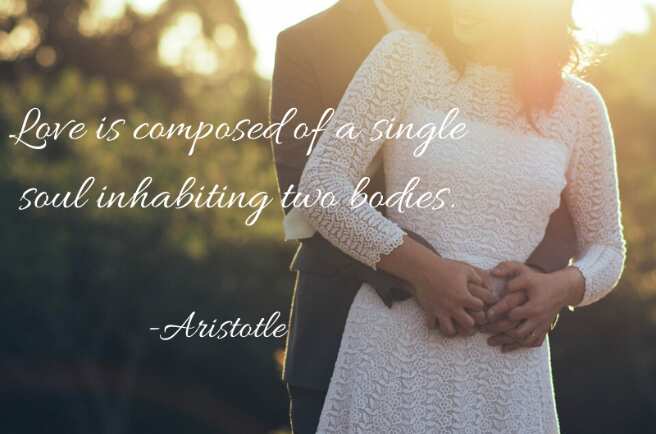 You know it's love when all you want is that person to be happy, even if you're not part of their happiness. - Julia Roberts
The dark side of love is that it may not be reciprocated, but you find yourself still falling anyway. Shoot your shot, say what you feel, and if it is not given back, allow them to be happy with someone else.
If you live to be a hundred, I want to live to be a hundred minus one day, so I never have to live without you. - Winnie the Pooh
Life becomes more bearable with someone we adore by our side, and the thought of losing them feels heartbreaking. You want to enjoy every moment with them, share laughter, give a shoulder to lean on and enjoy the little joys of life together.
The art of love is largely the art of persistence. - Albert Ellis
Like all things, being in love is not easy; it requires one to keep on working to keep the flame alive. There are days you will not entirely like your partner, but the point is to stay and cherish them anyway.
Love is composed of a single soul inhabiting two bodies. - Aristotle
It is said that the best feeling is when you find a piece of yourself in someone else. Your personalities, above all things, should be compatible.
Top quotes about falling in love
There is a multitude of ways to say "I'm falling in love with you". Beautiful poetry or song lyrics often say it better than you would have. You could get all the inspiration you need to find the right words. Check out the top ways to say "I'm falling for you" in a memorable way.
You had me at hello. - Jerry Maguire
Love at first sight happens to some of us, and this is one the many ways it occurs. Whatever they do after that pleases you and you know that you want to be with them for the rest of your life.
We are all a little weird and life's a little weird, and when we find someone whose weirdness is compatible with ours, we join up with them and fall in mutual weirdness and call it love. - Dr Seuss
They say that in order to experience the best moments, find someone who is a weirdo like you. Dancing in the streets, and eating street food together without feeling judged makes everything better.
I could make you happy, make your dreams come true. Nothing that I wouldn't do. Go to the ends of the Earth for you, to make you feel my love. - Adele, Make You Feel My Love
All songs by Adele could make this list, but these words bring up bubbles of joy anytime you hear them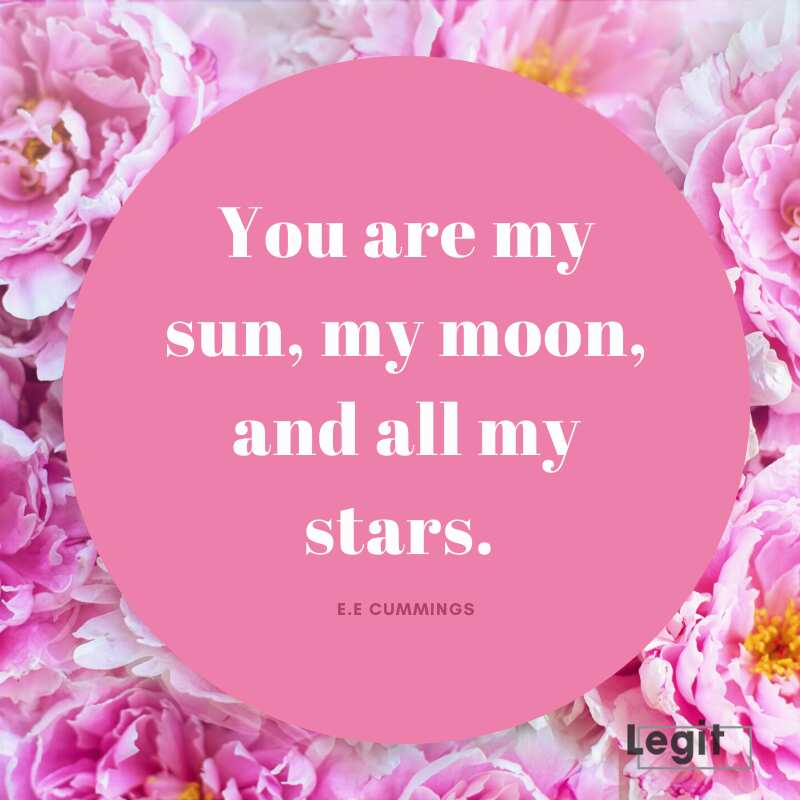 Your task is not to seek love, but merely to seek and find all the barriers within yourself you have built against it. - Rumi
The poet sheds light on what falling in love really is, breaking down our walls. You cannot hold back and expect to experience true affection
Darling, don't be afraid I have loved you, for a thousand years, I'll love you for a thousand more. -Christina Perri, A Thousand Years
Though we do not have everlasting lives like Bella and Edward, this song reminds us that affection never dies.
There are only two times that I want to be with you. Now and Forever. - Unknown
This sweet statement will have the person you adore gushing about you to friends and family. It is a promise and assurance that you will see life with your partner in the future
You are my sun, my moon, and all my stars. - E. E. Cummings
A cuter way to say they mean the world to you. Even though it is an old chestnut, it is the best way to say you want them any day at any time.
When I am with you, everything is prayer. -Rumi
To compare your time with your cherished one with a spiritual experience means you fell blessed to have them. Being blessed with a partner that adores you is a prayer come true
"Cause all of me, loves all of you, all your curves and all your edges, all your perfect imperfections… 'Cause I give you all of me, and you give me all of you" - John Legend, All Of Me
John Legend has perfected romance songs, play this to your partner to express what you feel.
Sometimes we fall in love by chance but staying in love is by choice. - Unknown
To stay in love, we need to remember all the reasons we fell in the first place. The simple and cute acts you choose to do daily will keep the fire burning
Maybe I don't know that much but I know this much is true, I was blessed because I was loved by you. - Celine Dion
This is a heartwarming and sincere way to express your joy at having someone in your life.
You are the last thought in my mind before I drift off to sleep and the first thought when I wake up each morning. - Unknown
A wonderful way to let your significant other know they are always on your mind. Do not assume they know, tell them!
When I saw you, I fell in love, and you smiled because you knew. - Arrigo Boito
Make your special one smile as they remember these words every time they see you. The best feeling is when you know your significant other knows how much they mean to you
Hopefully, these falling in love quotes have inspired you to voice your feelings to your partner. Love is one of the greatest feelings, and there are so many ways to make it known. Craft your unique way to let your special person know what you feel for them.
Source: Legit.ng