Barry and Linda Gibb's love story that has lasted for over 50 years
Linda Gibb is a former Miss Edinburgh from the United Kingdom. She came into the limelight following her relationship with Barry Gibbs. Her husband is a famous British musician, songwriter and record producer known for his hit tracks such as Stayin' Alive and How Deep is Your Love. Due to her high-profile marriage to Barry, people have been curious to learn about her love story.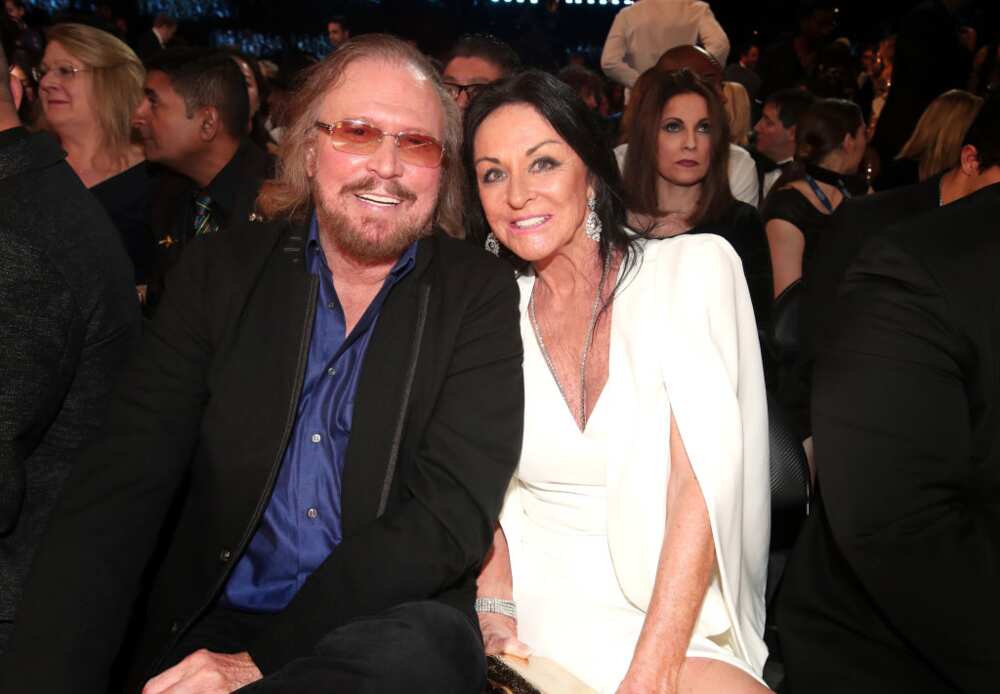 Linda Gibb's husband was a member of a famous English pop-rock band, the Bee Gees. The group was formed in 1958 by Barry, and his brothers, Robbin and Maurice Gibb. The group dominated in the disco era of the late 1970s. While his career is an open book, the same cannot be said about his love life. For instance, do you know that Linda and Barry have been married for over five decades?
Profile summary
| | |
| --- | --- |
| Full name | Linda Gibb |
| Gender | Female |
| Date of birth | 11 May 1950 |
| Linda Gibb's age | 73 years old (as of 2023) |
| Zodiac sign | Taurus |
| Place of birth | Musselburgh, Scotland, United Kingdom |
| Current residence | Miami, California, United States |
| Nationality | British-American |
| Ethnicity | White |
| Religion | Christianity |
| Sexuality | Straight |
| Height in feet | 5'4" |
| Height in centimetres | 163 |
| Weight in pounds | 130 |
| Weight in kilograms | 59 |
| Hair colour | Dark brown |
| Eye colour | Grey |
| Marital status | Married |
| Husband | Barry Gibb |
| Children | 5 |
| Profession | Former model |
Linda Gibb and her husband's love history
Barry Gibb and Linda Gray are parents have known each other since the late 60s. Here is a timeline of their love story since they met.
1967: Meets for the first time
Barry Gibb and Linda Gray first met in London, United Kingdom, on the television set of Top of the Pops. While speaking to The Sun, the British singer said it was love at first sight. After Barry's team performed, the two went to a nearby studio to talk and fell in love with each other. He added they had a fondle on the Doctors Who's Tardis set.
1970: They tie the knot in a colourful ceremony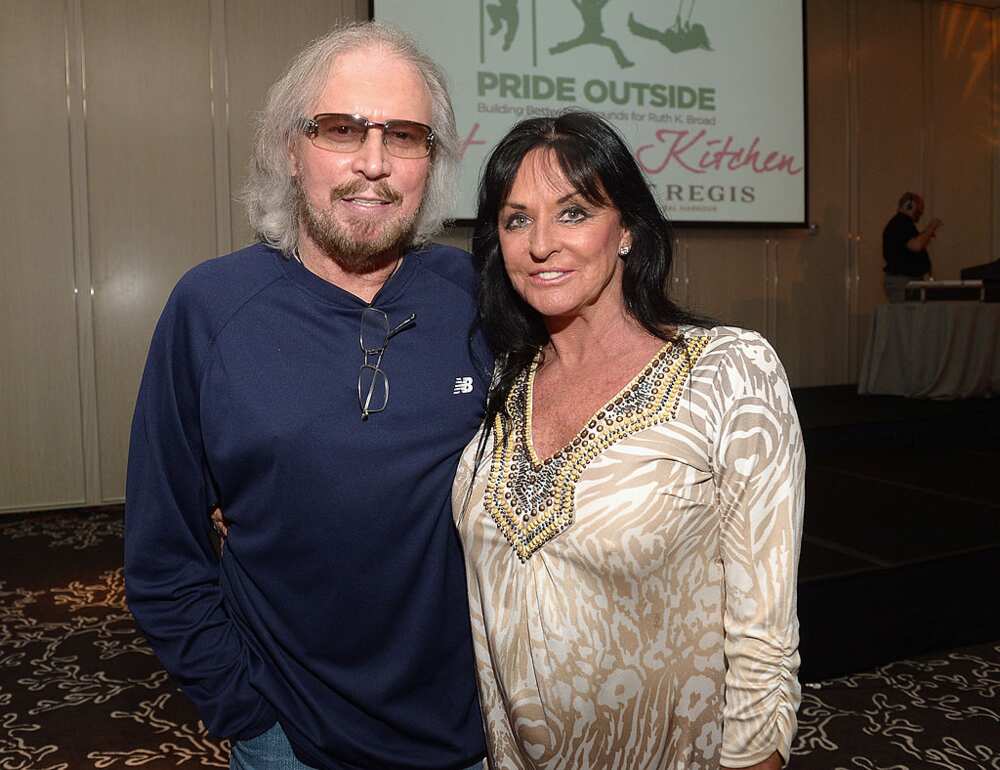 After dating for almost three years, they exchanged their wedding vows on 1 September 1970. Barry said they had lived together before tying the knot.
The British singer was first married to Maureen Bates. The two tied the knot in 1966. Barry, at the time, was 19 years old. They finalised the divorce in 1970, two months before his marriage to Linda.
1973: Welcomes their first child
The couple welcomed their first child Stephen Thadeus Crompton Gibb, on 1 December 1973. Stephen was born in London, United Kingdom but grew up in Miami, United States. He followed his father's footsteps in the entertainment industry as a guitarist, composer and actor.
He has been part of several hard rock and metal bands, such as Black Label Society and Kingdom of Sorrow. He is married to Gloria Levas, and they share two children.
1977: They welcome their second child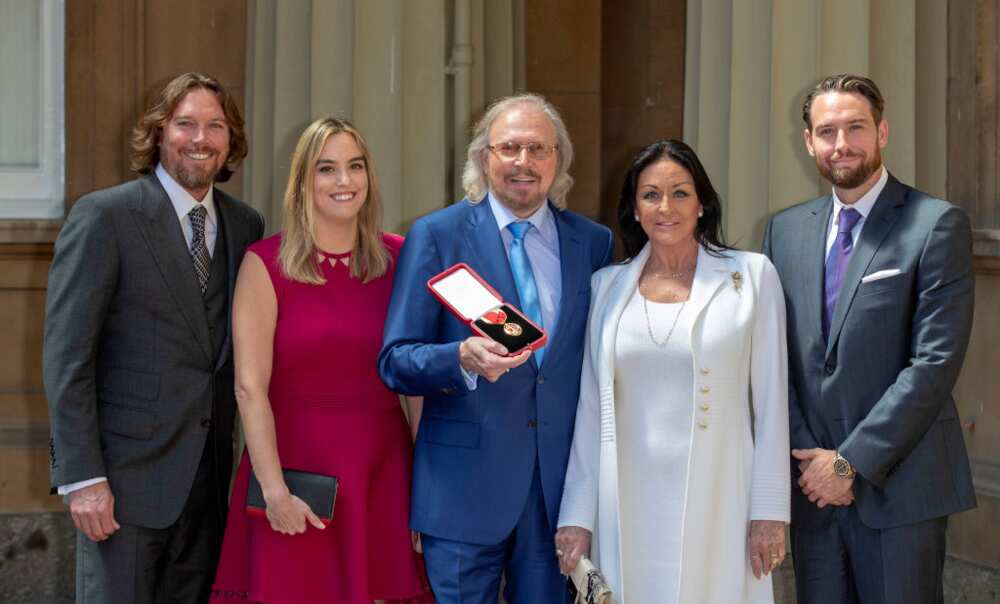 On 8 September 1977, the couple's second son Ashley Robert Crompton was born in Miami, Florida, United States. Ashley also followed his father's and brother's footsteps in becoming a musician.
1981: The couple welcomes their third son
On 10 January 1981, the couple welcomed their son, Travis Gibb. Travis is 42 years old as of 2023. His zodiac sign is Capricorn.
1984: Their son Michael Gibb is born
Michael was born on 1 December 1984. He is an American actor known for his appearances in films such as The Principal of Monster Lake, Stan the Man and Bad Actress. Michael is married to Jenna Morhaim, and he is a father of three children.
1991: They welcome their only daughter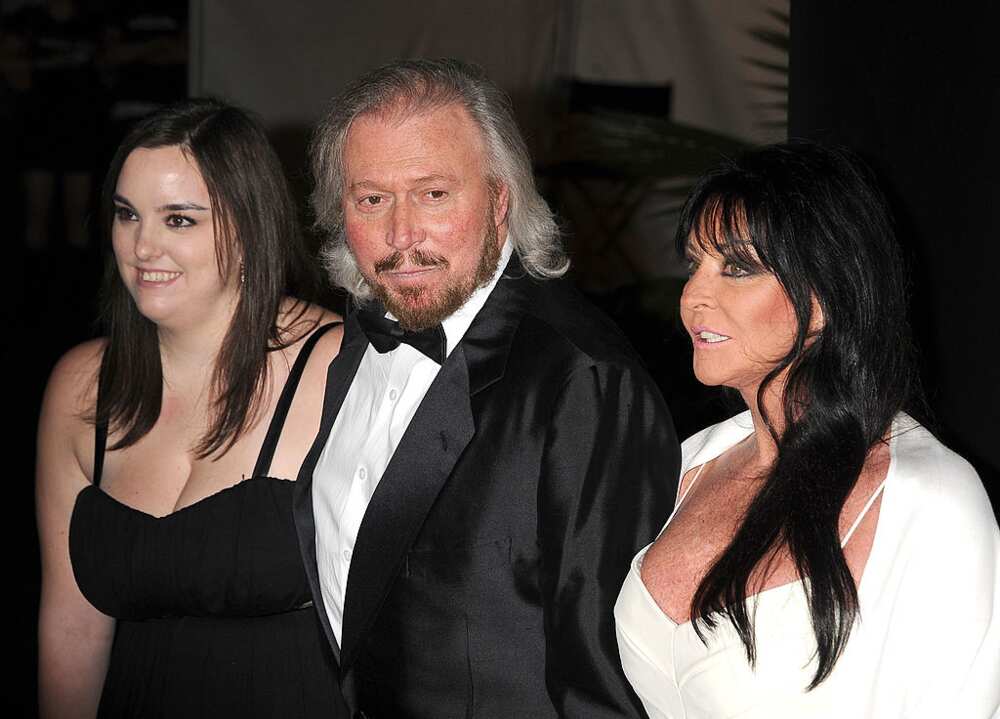 Their only daughter and last born, Alexandra Gibbo, was born on 29 December, 1991. Alexandra is 31 years old as of July 2023. Her zodiac sign is Capricorn.
2002: Their first grandchild is born
The couple's son Stephen and his wife welcomed their daughter, Nina, Barry and Linda's granddaughter, in December 2002. Additionally, in 2003, their second grandchild Lucas John Crompton, Ashley Gibb's son, was born. As of 2020, the couple had a total of seven grandchildren.
2013: Barry praises his wife for being supportive
During an interview with The Roxborough Report, the English musician praised his wife Linda for being on his side. The singer said this about his wife;
'And so she's always been that tower of strength, and I love her, and I love all my family.
2020: Celebrates their 50th wedding anniversary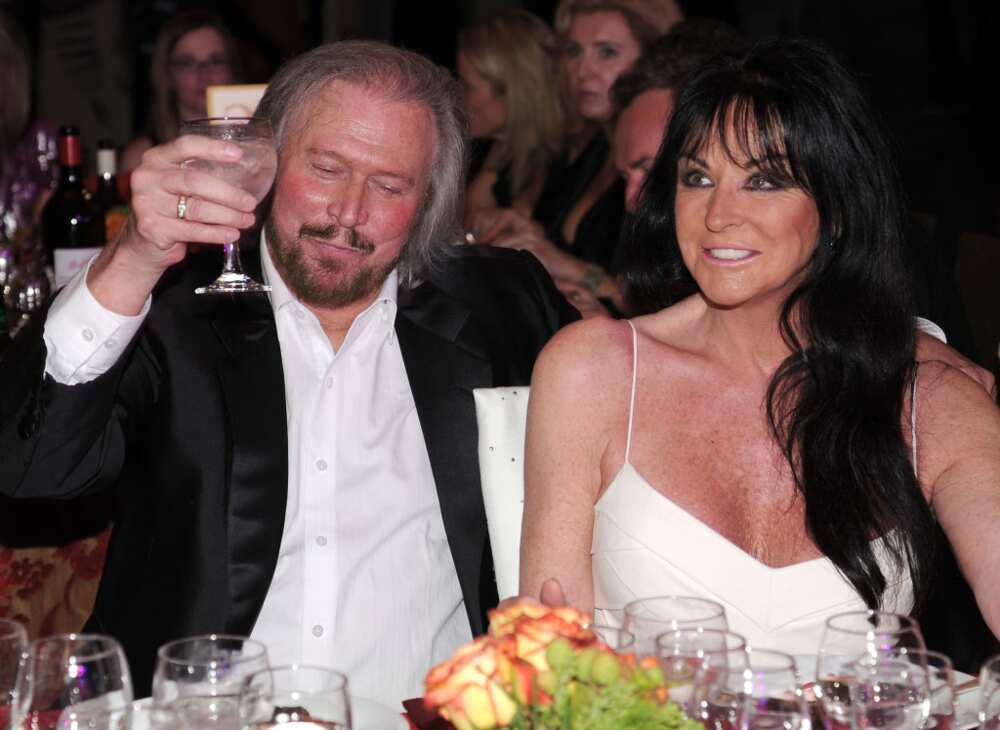 The couple celebrated their 50th wedding anniversary on 1 September 2020. Although the two have been loyal to each other, there have been circumstances that nearly saw them compromise their marriage. Barry, in an interview with New York Times, said,
I do remember(Australian tennis star) Evonne Goolagong tried to get me to go out with her about 25 years ago. She asked me if she could come over!
Barry Gibb's spouse also faced temptations, Barry added,
One time we were at the Record Plant in Los Angeles, and Steve McQueen tried to take off with Linda on the back of his motorbike! She's a very beautiful woman and has just as many opportunities as me!
The couple currently resides in Miami Beach, California, United States. Linda Gibb's age is 73 years, while her husband is 76 years as of July 2023.
FAQS
Who is Barry Gibb's wife? She is Linda Gray, a former Miss Edinburgh from the United Kingdom.
When is Linda Gibb's birthday? She marks her birthday on 11 May.
How old is Barry Gibb's wife? She is 73 years old as of 2023.
Where is Linda Gibb from? She was born in Musselburgh, Scotland, United Kingdom.
Is Linda Gibb still alive? Yes, she is still alive.
Where is Linda Gibb today? The celebrity wife currently resides in Miami Beach, California, United States.
Does Linda Gray Gibb have children? Yes, she has five children, Stephen, Ashley, Travis, Michael and Alexandra.
Linda Gibb is a former Miss Edinburgh from the United Kingdom. She came into the spotlight following her marriage to the English musician Barry Gibb. Their marriage has lasted for more than five decades. The couple currently resides in Miami Beach, California, United States.
Legit.ng recently published Taylor Swift's boyfriend history. Taylor is an American musician, songwriter, actress, producer and music video director. She is popularly known for her hit songs, such as You Belong With Me and Shake it Off.
Taylor was born in 1989. She has reportedly dated over fifteen men. Some men she has been romantically linked to include Joe Jonas, John Mayer, Cory Monteith, Jake Gyllenhaal and Chord Overstreet. The singer is presumably single.
Source: Legit.ng