Is Kenny Chesney gay? His previous relationships explored
Kenny Chesney is a well-known country music singer, songwriter and guitarist who released his debut album in 1994. His impeccable career has seen him win numerous awards and achievements over the years. Despite his fame, he has left fans wondering about his sexual orientation following the annulment of his first marriage. Is Kenny Chesney gay?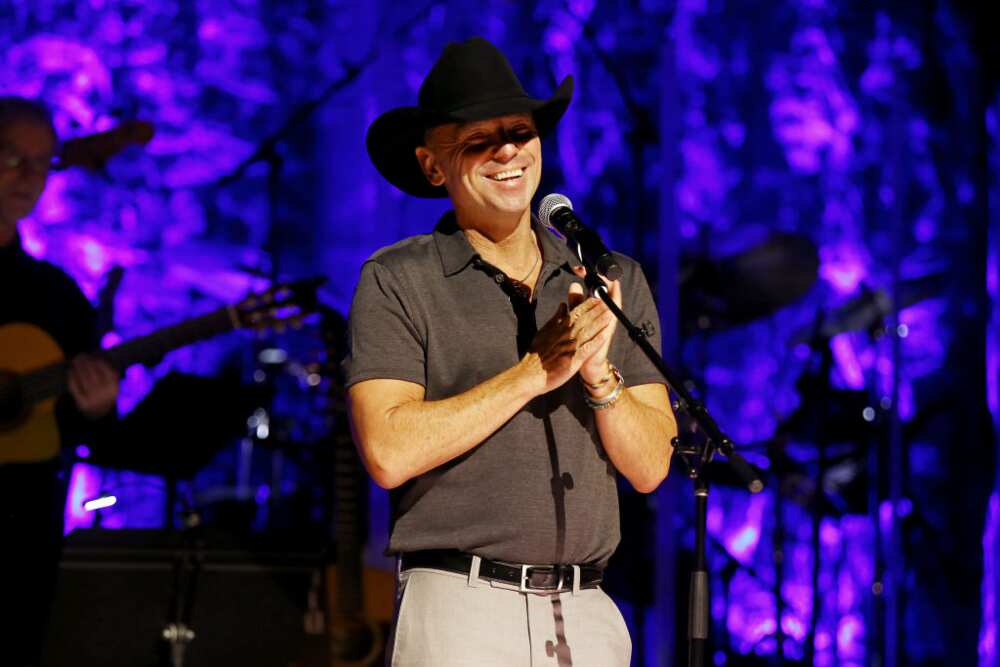 Kenny Chesney was born Kenneth Arnold Chesney on 26 March 1968 in Knoxville, Tennessee, United States. He has recorded over 20 albums and produced over 40 top 10 singles on the US Billboard Hot Country Songs and Country Airplay. Kenny Chesney's sexuality has been a topic of discussion among many. Previously, the American singer dated a few ladies and even married one.
Is Kenny Chesney gay?
Kenny's fans suspected him of being gay following the annulment of his marriage with his ex-wife Renee Zellweger. Kenny Chesney's ex-wife cited the cause of their divorce as 'fraud', which led to fans misinterpreting the term.
Zellweger reacted to Kenny Chesney's rumours, and she stated,
I forgot about that. It's a pretty big thing to forget, isn't it? That made me sad. It made me sad that somehow people were using that as a way to be cruel and calling someone gay as a pejorative, which has fateful consequences. Of course, there's the bigger-picture problem of why anyone had to make up a story at all.
Two years later, Kenny also denied the allegations during a segment on 60 Minutes in an interview with Anderson Cooper. He said;
It's not true. Period. Maybe I should have come out and said, 'No, I'm not (gay); but I didn't want to draw any more attention to it. I didn't feel like I really did.
In addition, the American singer talked about the issue in 2009 during an interview with Playboy. He stated;
That is the most unbelievable thing in the world. What guy who loves girls wouldn't be angry about that shift? I didn't sign up for that. I think people need to live their lives the way they want to but I'm pretty confident in the fact that I love girls. I've got a long line for girls who could testify that I am not gay.
History of Kenny Chesney's relationships
The American singer has been married once and linked with several ladies, some confirmed while others are mere rumours. Here is the highlight of his dating history.
Renee Zellweger (January 2005–December 2005)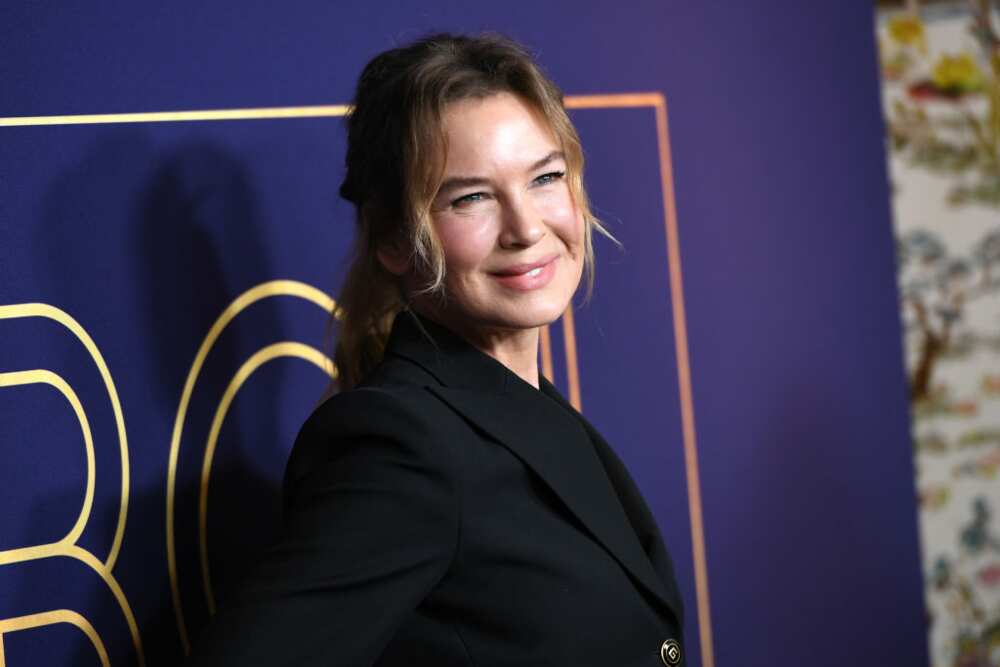 Renee was the wife of the country music singer. She is an American actress well known for her appearance in films such as One True Thing, Me, Myself and Irene, and Nurse Betty. The two met at the Concert of Hope tsunami relief benefit on 15 January 2005.
Their relationship was known to the public on 29 April 2005, when Renee was spotted kissing Kenny at his concert in Florida, USA. After dating for four months, the duo exchanged their vows on 9 May 2005 in a private wedding where close friends and family attended. The wedding took place on the island of St.John in the US Virgin Islands.
Their marriage didn't last long, since in December of the same year, Zellweger filed the annulment papers citing the cause as 'fraud'. In 2010 the country music star talked about their split during the Oprah Winfrey Show. He said that he wasn't ready for the commitment. The singer stated,
I panicked. I looked at my life as a box. So everything that I put in–I learn how to play the guitar, put that in the box.
It was out of the box. Oh my God, but it's tough. It really is tough. And she's a sweet soul, no doubt about it, but I just wasn't ready.
Vane Millon (April 206–July 2006)
After calling off his marriage, Kenny was alleged to be dating Vane Millon, an actress and model. The model appeared in his music video When The Sun Goes Down and You Save Me.
Their relationship is believed to have started in April 2006, during the shooting of the music video, When The Sun Goes Down in Mexico. The two were later spotted during the Academy of Country Music Awards in May. However, neither confirmed nor turned down the rumours.
Andrianna Costa (2007–January 2008)
The American songwriter was also rumoured to be dating a lady named Andrianna Costa. They allegedly dated for a year, but neither confirmed nor denied the rumours. Andrianna is an American TV entertainment reporter known for hosting various popular reality and award shows.
Jamie Hill Fuller (March 2008)
Jamie Hill Fuller is also reported to be among Kenny's girlfriends. Little is known about their relationship as they kept it private and neither confirmed nor turned down the rumours. Jamie is an American actress and model best recognized for her appearance in films and TV series such as Sleepless, Death Sentence and Skyler.
Amy Colley (2008-late 2010)
Kenny started dating Amy Colley, a Nashville nurse, in 2008. She is popularly known for winning the title of Miss Tennesse in 2005. The two were spotted on several vacations on beaches in the Bahamas and Malibu. They also held Thanksgiving vacations with one another's families.
After dating for two years, they separated. The reason was that Kenny was alleged to be cheating on her. He was spotted in Cancun with another lady called Jenn Brown, the first female correspondent of Inside the NFL. However, nothing ever got serious between him and Jenn Brown.
Sara Evans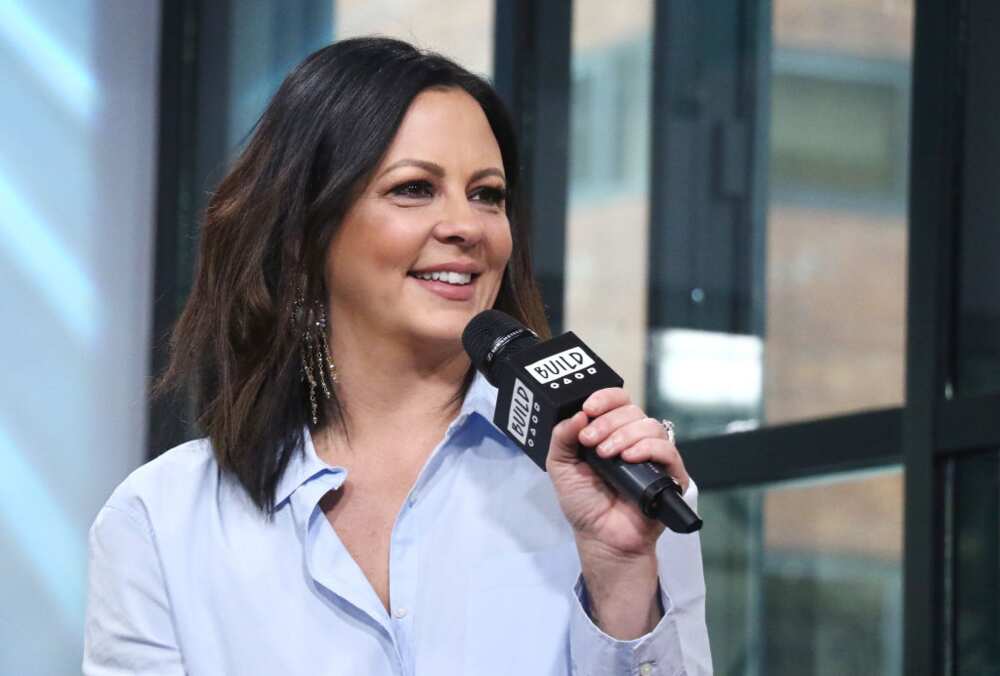 The country star was also speculated to have dated his fellow country music singer, Sara Evans. The two singers toured together back in 2000 and 2001. At the time, Sara was married to her then-husband, Craig Schelske. Sara and Kenny denied having been in a relationship, which contributed to her divorce from Craig.
Miranda Lambert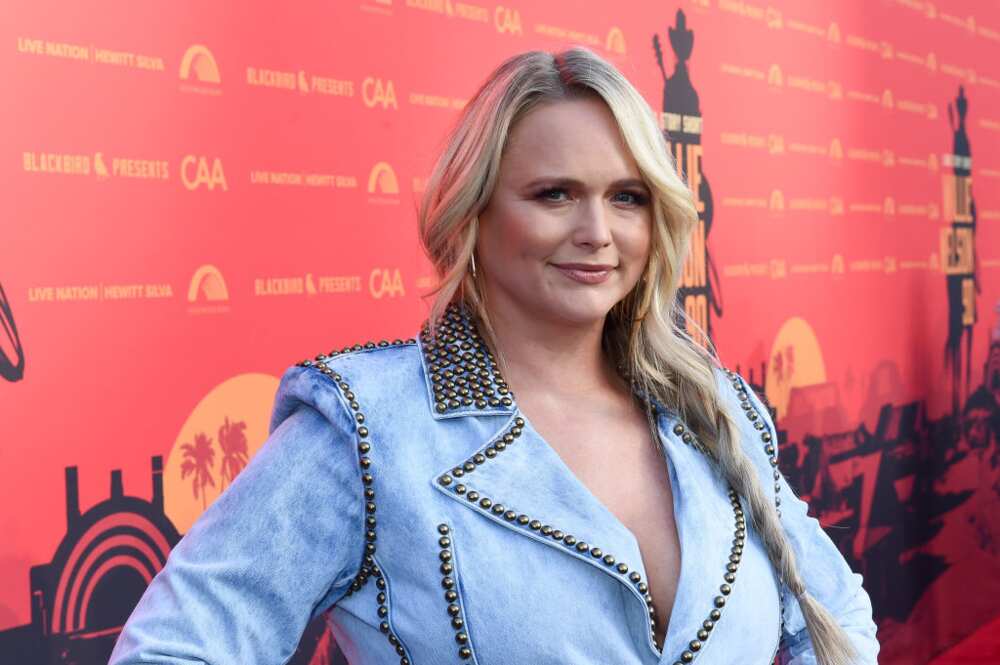 The country star was rumoured to be in a relationship with fellow country music singer and songwriter Miranda Lambert. It was after the two were spotted together on a tour. The two were friends even before their professional relationship. Kenny reacted to the speculations and claimed they were close friends during an interview with EW.
Is Kenny Chesney in a relationship?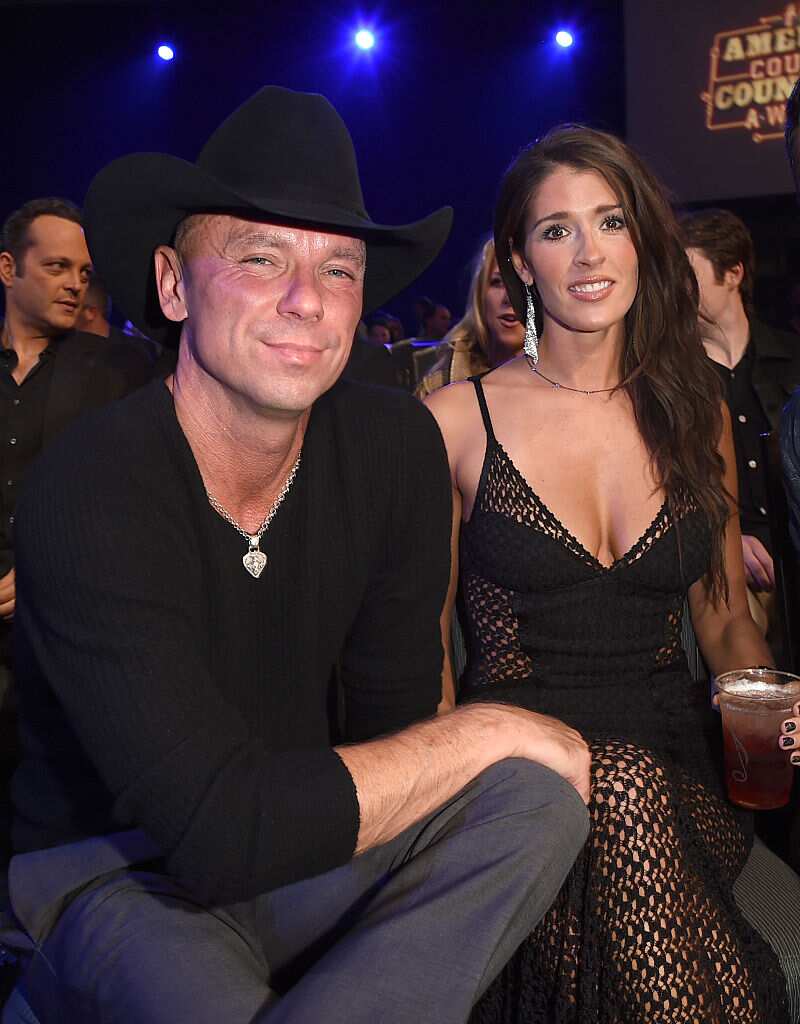 The American musician is believed to be dating Mary Nolan, a model, singer, dancer and actress, since 2012. The two are said to have met at one of his concerts. They kept their relationship away from the spotlight. Mary has been spotted with Kenny at different events.
The first time the duo were seen in public was in 2014 when Kenny brought Mary as his date to the American Country Countdown Awards in Nashville, and she sat beside him. In 2016, they were also spotted during the CMA Awards. She gave him a congratulatory kiss after the singer was presented with Pinnacle Award at the event.
FAQs
Who is Kenny Chesney? He is a country music singer and songwriter with numerous accolades and other achievements.
How old is Kenny Chesney? The country music star is 55 years as of 2023. He was born on 26 March 1968.
Where does Kenny Chesney come from? His home town is Knoxville, Tennesse, United States.
Why is Kenny Chesney famous? He gained prominence as a country music singer. His hit songs include Never Wanted Nothing More and When the Sun Goes Down.
Who is Kenny Chesney dating? He is allegedly dating Mary Nolan.
Does Kenny Chesney have a wife? No. He once married Renee Zellweger, but they divorced in December 2005.
Does Kenny Chesney have a kid? The country music star is yet to have a child.
Is Kenny Chesney gay? No, he is not. Chesney had been in several relationships with women but had never been seen dating a man. Furthermore, he denied the rumours. Kenny is presumed to be dating Mary Nolan.
Legit.ng recently published an article about Kelly McGillis's dating history. Kelly is an American actress best known for starring in movies and TV series such as The Accused, Stake Land and Top Gun.
Kelly McGillis was born in 1957 in Newport Beach, California, United States. The actress is seemingly not dating anyone at the moment. However, she was married thrice and is a mother of two, Sonora and Kelsey Tillman.
Source: Legit.ng