Davido Unveils Reasons He Is the King of Afrobeats: "I Was One of the First to Get Signed by a Major Label"
Talented Nigerian singer Davido recently remarked about why he has chosen to be identified as the 'King of Afrobeats' 
In an interview, Davido mentioned that his desire to see Afrobeats become widespread in the Western world has always been there
He also talked about how he spent his younger years in America spreading the gospel of African culture and music
Superstar Afrobeats artist, David Adeleke, popularly known as Davido, has declared that he is deserving of the title "King of Afrobeats" bestowed upon him.
He argued that his influence is no accident because he has always wanted the Afrobeats genre to attain recognition in the Western world.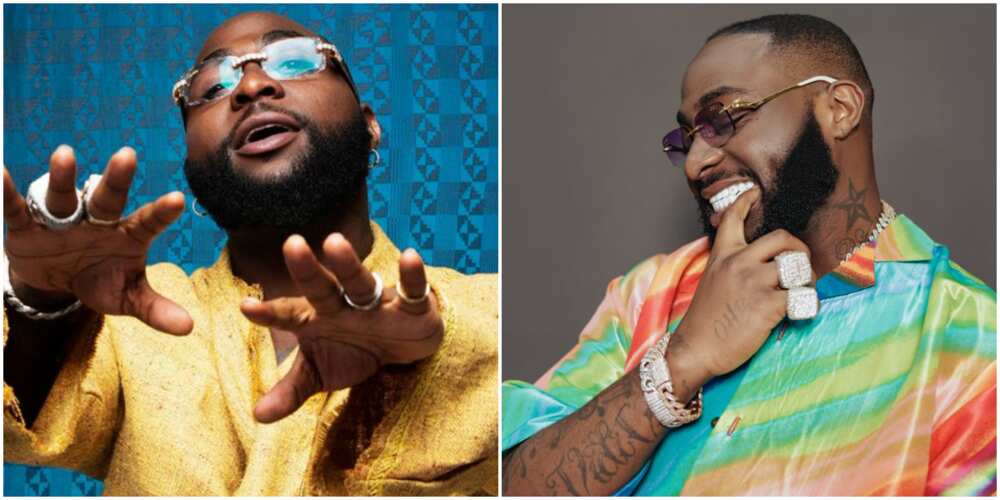 Davido claimed to be one of the first Afrobeats performers to get signed by a major worldwide record company.
In an interview with Billboard, Davido was asked how he felt about being dubbed the "King of Afrobeat" by Forbes. He said:
"I mean, it's true. I have lived in both places; I have lived in America. I went to school right here too, in Alabama. I was always spreading the gospel of African culture—the food, fashion.
"So, when it was time to do music, my dream was always the crossover; 'When will that crossover happen?' And you know, I was one of the first to get signed by a major label."
Watch the video here
"Afrobeat or Amapiano?" Davido picks his favourite genre
Renowned Nigerian singer Davido trended online after a clip of him being put on the spot to reveal his favourite music genre was released on social media.
Davido, in a viral clip where he was playing a game of This or That on TikTok, was asked to pick between something synonymous with either Nigeria or South Africa.
The Unavailable crooner stirred emotions when he picked Afrobeat as his favourite music genre over Amapiano.
Botswana president shouts excitedly as he welcomes Davido to the country
Nigerian singer Davido is loved both at home and abroad, and sometimes, even distinguished dignitaries lose their cool upon meeting him.
The singer, on April 24, attended the Forbes Under 30 summit in Botswana, and he met with the country's president.
This was after his energetic Timeless concert in Lagos on April 23. In a video shared on his Instagram story channel, Mokgweetsi Masisi shouted Davido's name and laughed joyfully as he saw the singer.
Source: Legit.ng