Hottest female athletes: 30 most attractive women in sports
Beyond their extraordinary talent and remarkable achievements in the realm of sports, female athletes often captivate audiences with their grace, strength, and undeniable allure. These women symbolise the perfect blend of athletic prowess and stunning beauty, becoming icons on and off the field. This article has a list of hottest female athletes.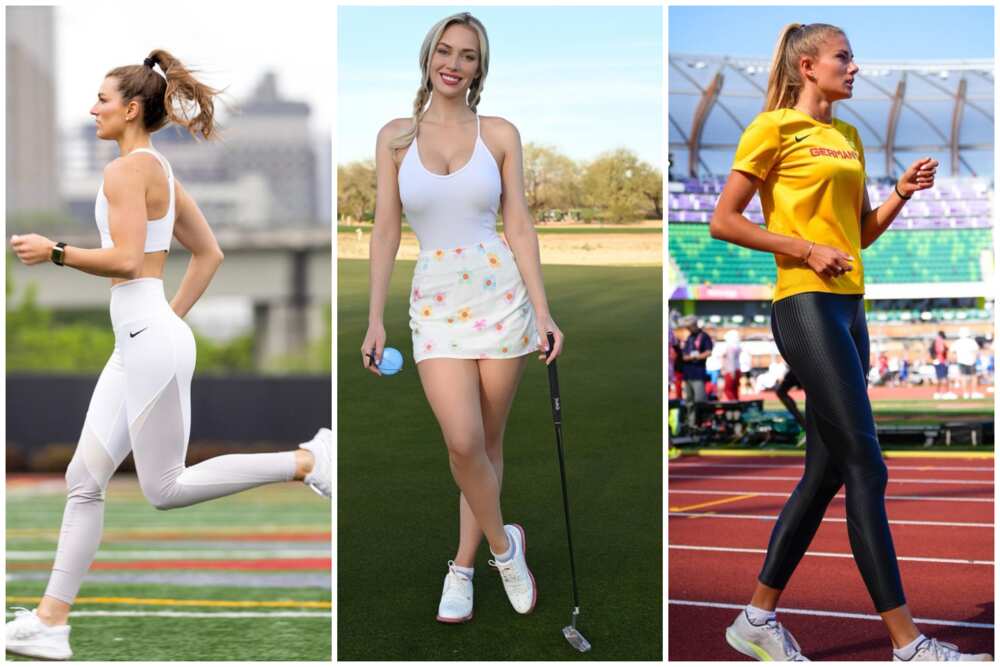 Some female athletes have transcended the boundaries of their chosen sport and captured people's attention worldwide with their striking looks and magnetic presence. These women possess not only exceptional athletic abilities but also an undeniable allure that captivates fans around the globe.
30 hottest female athletes
An athlete is a person who competes in one or more sports that involve physical strength, speed or endurance. Many female athletes from all over the world do a great job representing their countries during sports. Below is a list of attractive female athletes.
1. Paige Spiranac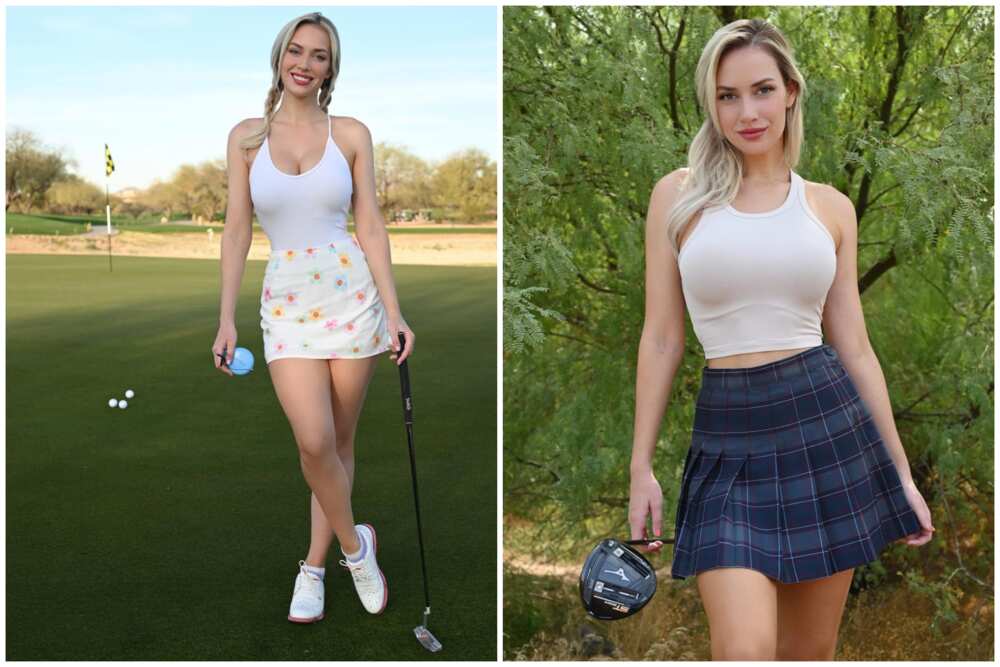 Paige Spiranac is one of the most attractive female sportswomen. She was born in Wheat Ridge, Colorado, United States of America. She is a professional golfer and was ranked the top junior in her home town. She played Division 1 college golf at the University of Arizona and San Diego State University and became the winner in all Mountain West Conference honours in 2013 and 2014.
2. Valerie Loureda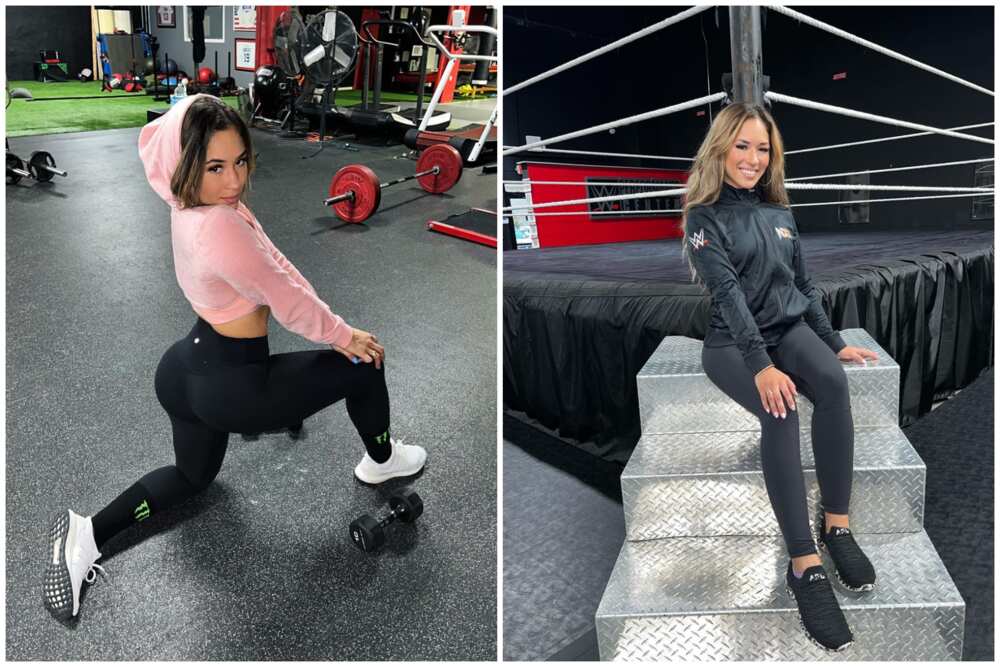 Valerie is an American professional wrestler and mixed martial artist born in the US. She rose to fame in 2020 with the Bellator promotion. She began her martial arts career practising taekwondo and is now one of the most famous WWE female superstars. She presently goes by the name Lola Vice. She fights with Bellator in the flyweight division.
3. Lolo Jones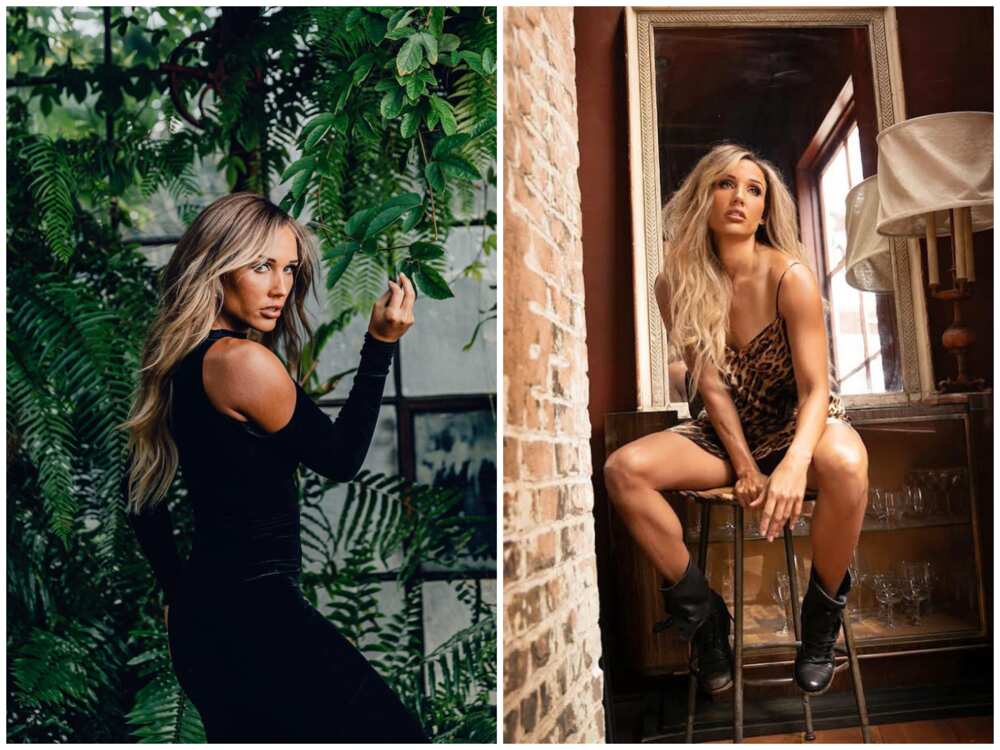 When listing hot women in sports who dominate the field with their strength, talent and beauty, Lolo Jones cannot miss the list. She is from Des Moines, Iowa, US. She is a hurdler and bobsledder specialising in the 60-metre and 100-metre hurdles. She has ever won World Championship and Olympic records.
4. Skylar Diggins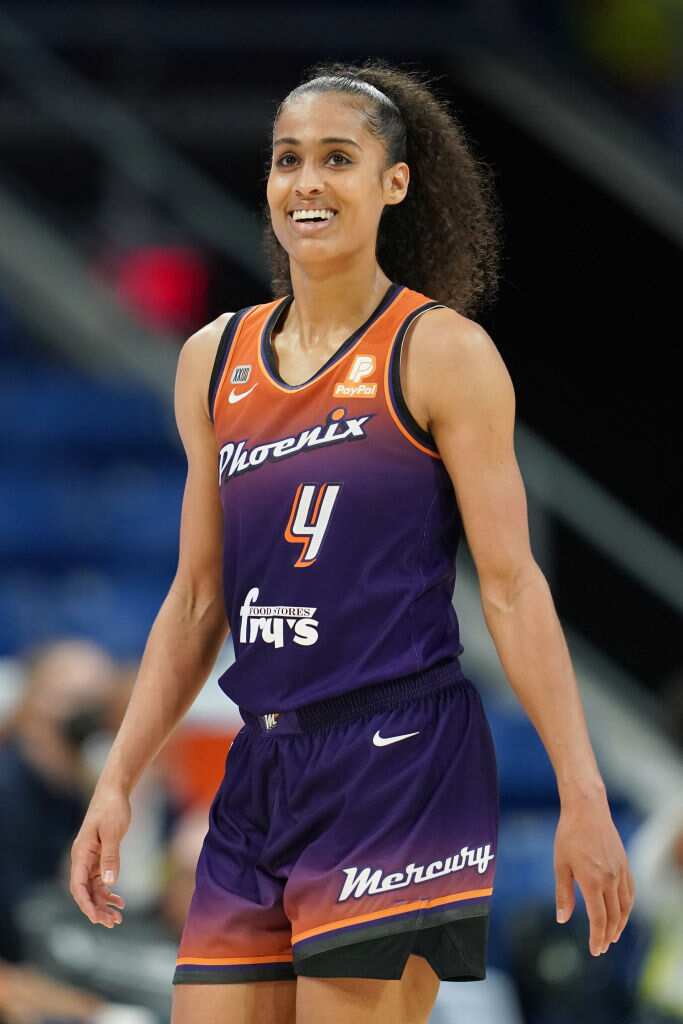 Sylar Kierra Diggins is an American professional basketball player. She was born in South Bend, Indiana, US. She is one of the best-looking female athletes who play for the Phoenix Mercury in the Women's National Basketball Association. Aside from her beauty, the basketball player is enjoying a successful career in sports.
5. Ivona Dadic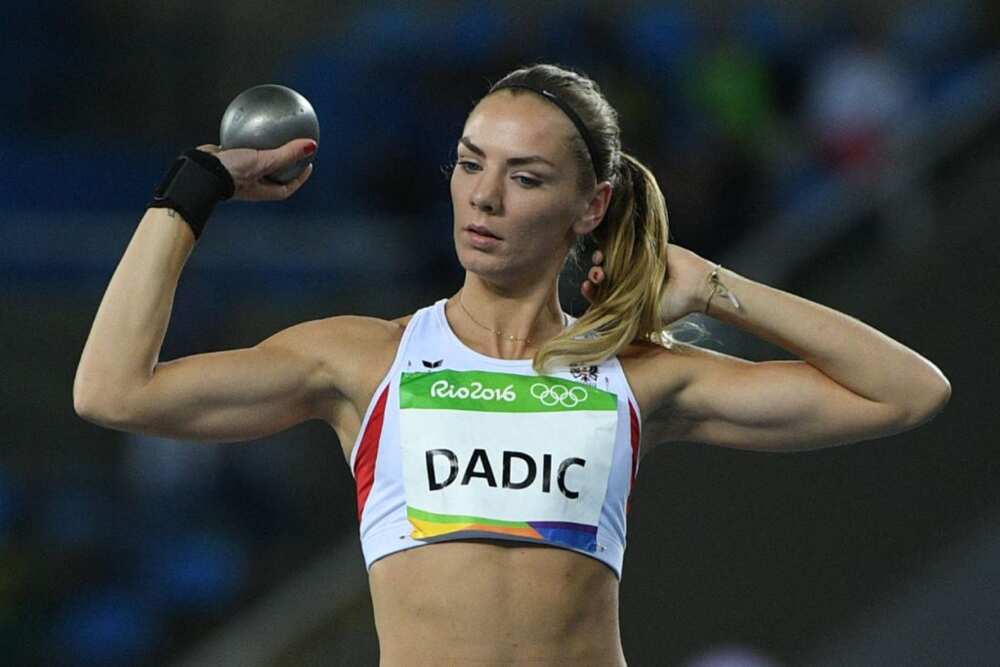 Ivona Dadic is an Australian track and field athlete. Her first major competition came in 2011, competing in European Junior Championships. She is known for participating in the 2012 and 2016 Olympic Games, finishing third in the European Championships and second at the European Indoor Championships.
6. Paige VanZant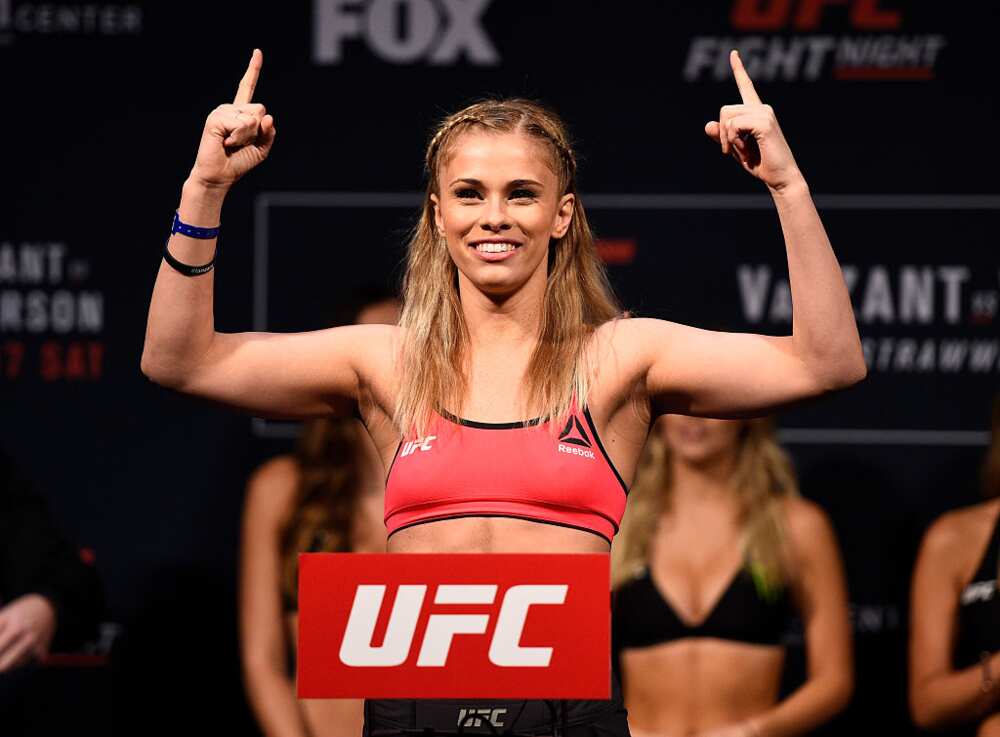 Paige Michelle Vanderford, known as Page VanZant, was born in Dayton, Oregon, US. She is a mixed martial artist in the Ultimate Fighting Championship's Women's strawweight division. She won her first amateur fight when she was 18. The martial artist signed with All Elite Wrestling in 2022.
7. Alica Schmidt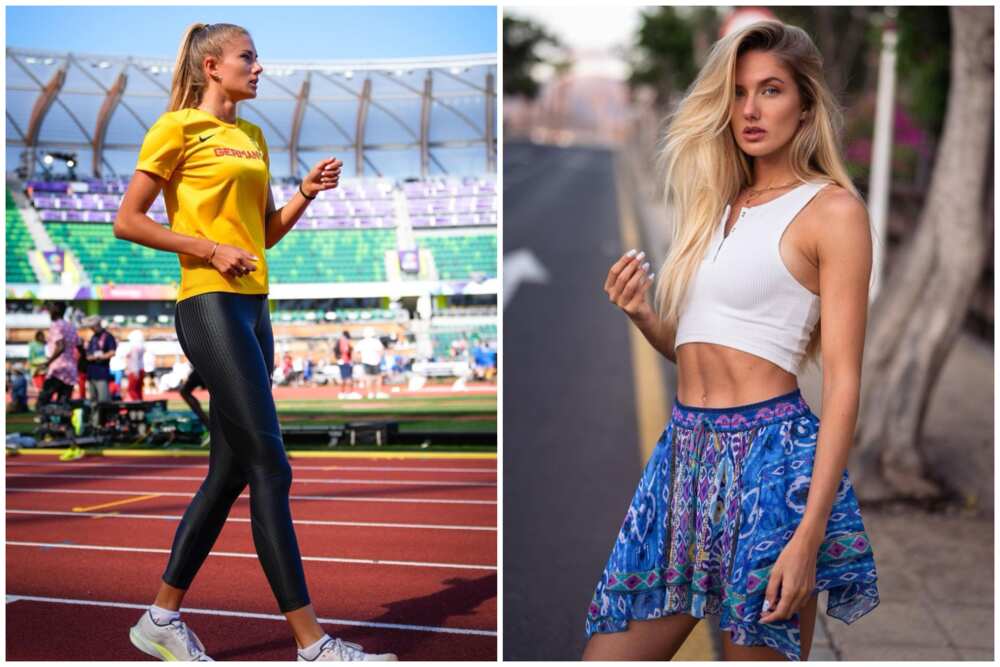 She is a German runner and social media influencer. She competed on the national team at the 2017 European Athletics U20 Championships. She is also an Instagram model with a vast following.
8. Camille Leblanc Bazinet
Camille Leblanc is one of the most beautiful female athletes in the world. She comes from Richelieu, Canada. She is a weightlifter and CrossFit athlete who earned the title of Fittest Woman on Earth when she won the 2014 CrossFit Games. As a child, she also participated in gymnastics, soccer and volleyball.
9. Alex Morgan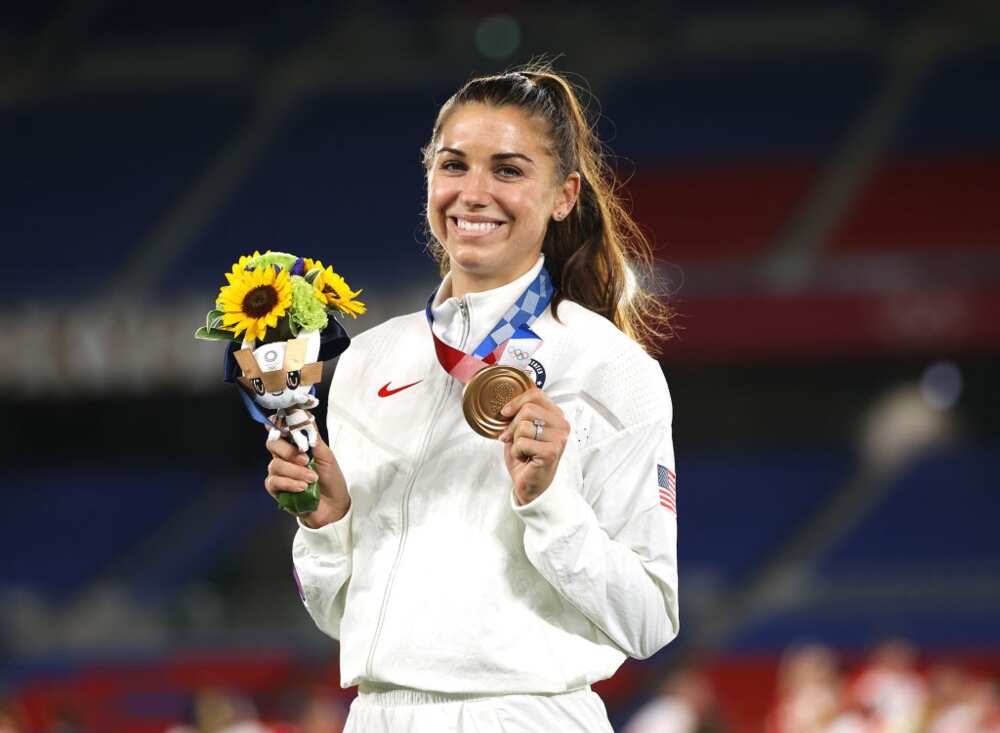 Alex Morgan is an American soccer player. She was born in San Dismas, California, US. She gained fame for scoring the dramatic game-winning goal in the semi-finals of the 2012 Summer Olympics. She has represented the United States in several world sports. In 2015 and 2019, she helped the U.S. women's team win the World Cups.
10. Ronda Rousey
Ronda Rousey is a former American mixed martial artist. She was born in Riverside, California, US. She joined WWE in 2018 and became the Raw Women's Champion in her first reign. The WWE superstar has appeared on the cover of ESPN Magazine's 2012 Body Issue.
11. Blair O'Neal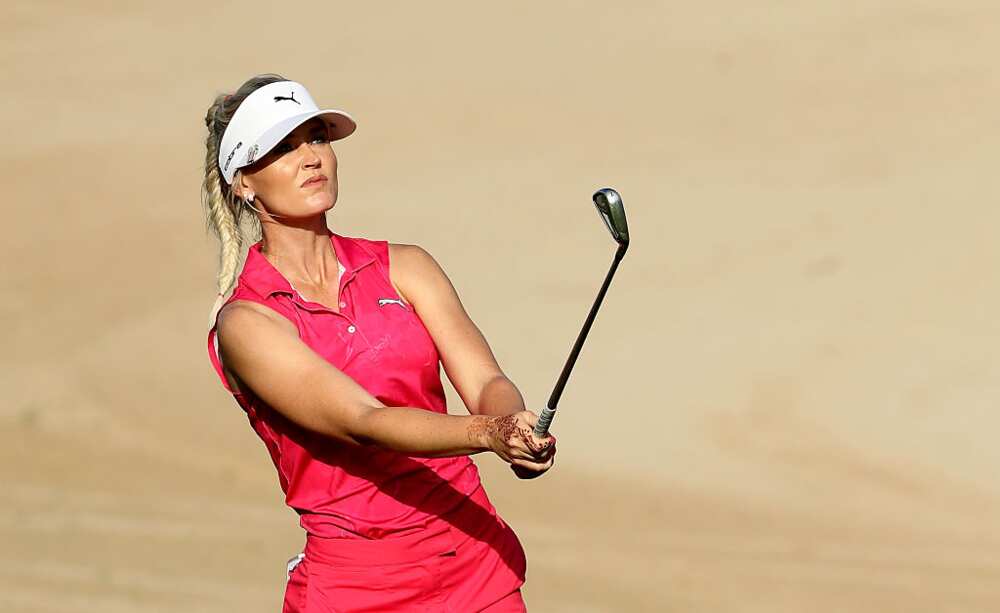 She is a model and Golfer from Macomb, Illinois, US. She began playing golf for the American Junior Golf Association when she was 13. She is also a fashion model and co-hosts shows in the School of Golf with Martin Hall.
12. Yuliya Levchenko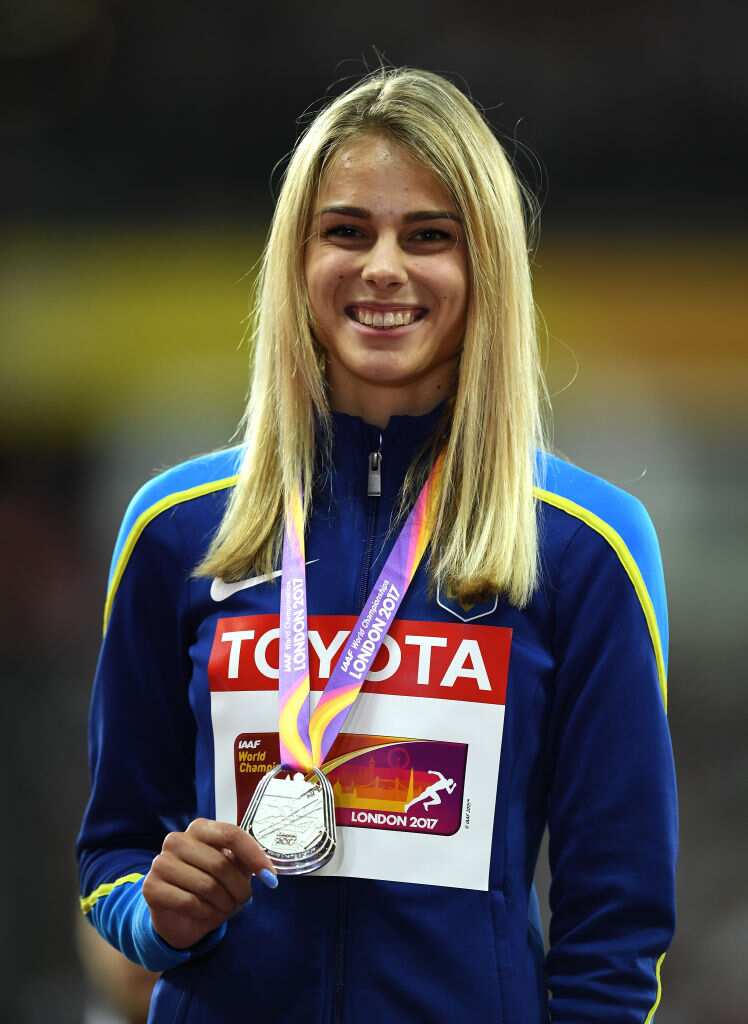 She is a Ukrainian high jumper known as the 2017 European U23 Championships gold medallist. She graduated from the National University of Physical Education and Sports of Ukraine. One of her victories in the sports world includes being the European Athletics Rising Star of the Year in 2017.
13. Robin Bone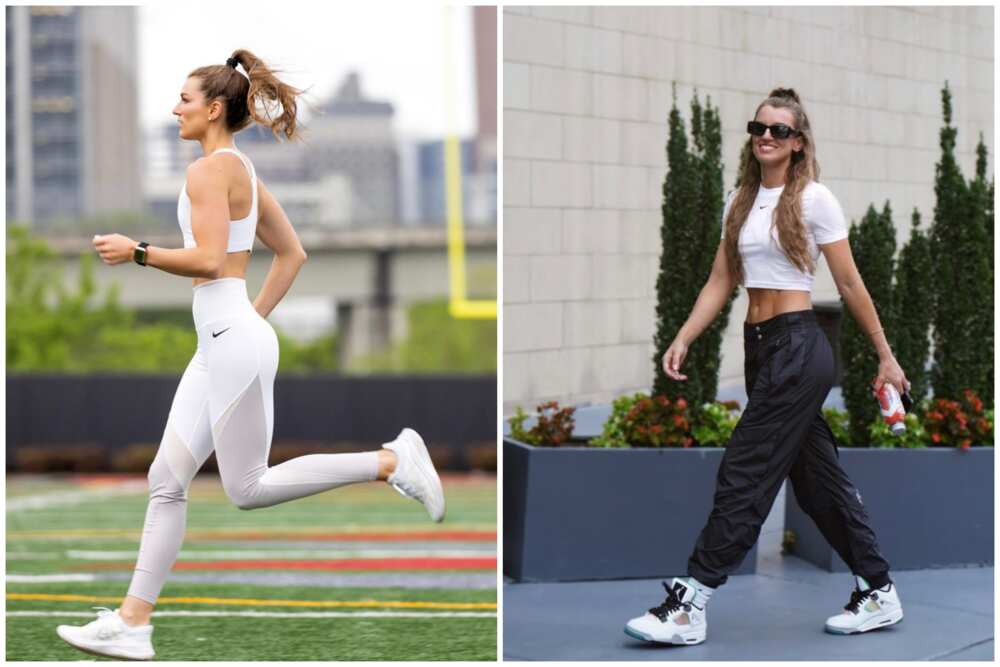 Robin Bone is a Canadian pole vaulter. She is one of the most attractive sportswomen. She competed in her second World University Games in the women's pole vault completion in 2017. She is also a trained gymnast and sprinter.
14. Eugenie Bouchard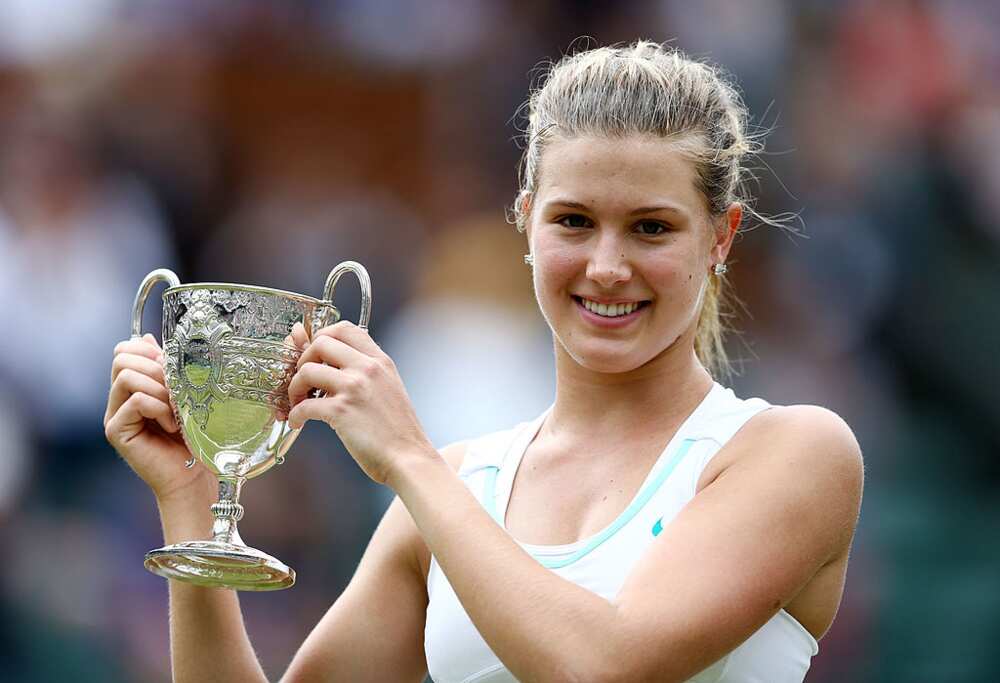 Eugenie Bouchard is a Canadian tennis player. She is famous for her mobility and unpredictable style of play. She won the Tevlin Women's Challenger in 2012. She has also received awards like the Bobbie Rosenfeld 2014 Award and Tennis Canada Female Player of the Year 2016.
15. Yulia Efimova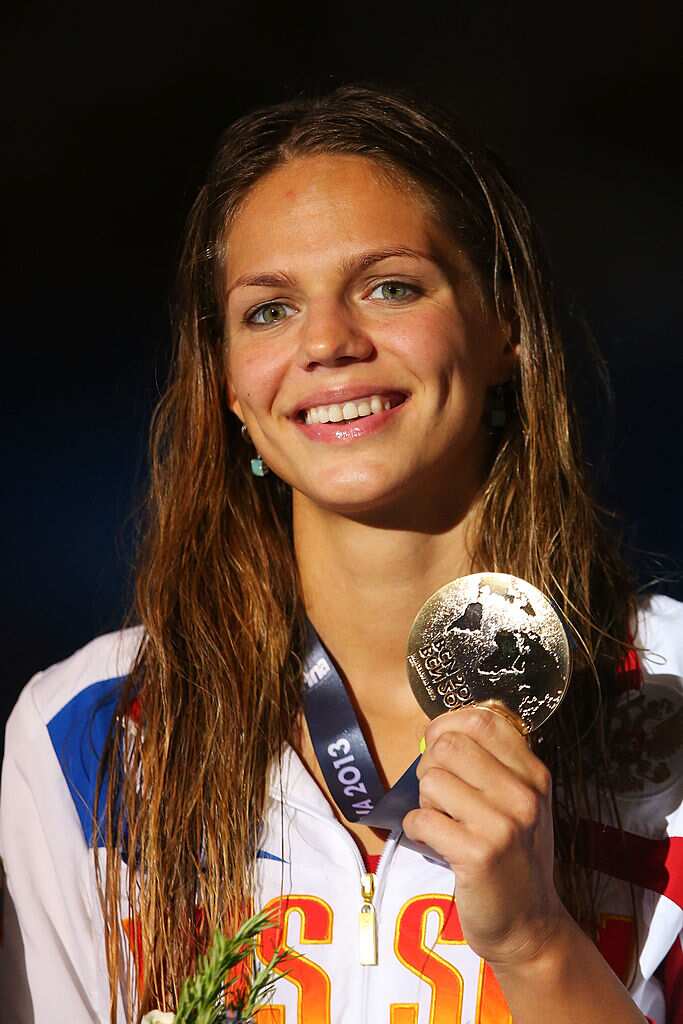 Yulia Efimova is a National Team swimmer from Russia. She grew up in Volgodonsk and Taganrog. She attended Southern Federal University. She has medalled for Russia at the Olympic Games in 2012 and 2016. The swimmer is known for winning the five FINA World Aquatic Championships from 2009 to 2017.
16. Ivana Spanovic
Ivana Spanovic is a Serbian long jumper who won a bronze medal at the 2013 Outdoor World Championships. She is the first Serbian track and field competitor to win an award.
17. Shelina Zadorsky
Shelina is a Canadian soccer player who can not miss the list of hot female athletes. She made her debut as an international defender in 2015. She helped Canada's U20 squad win silver at the 2012 CONCACAF Championship.
18. Sierra Blair-Coyle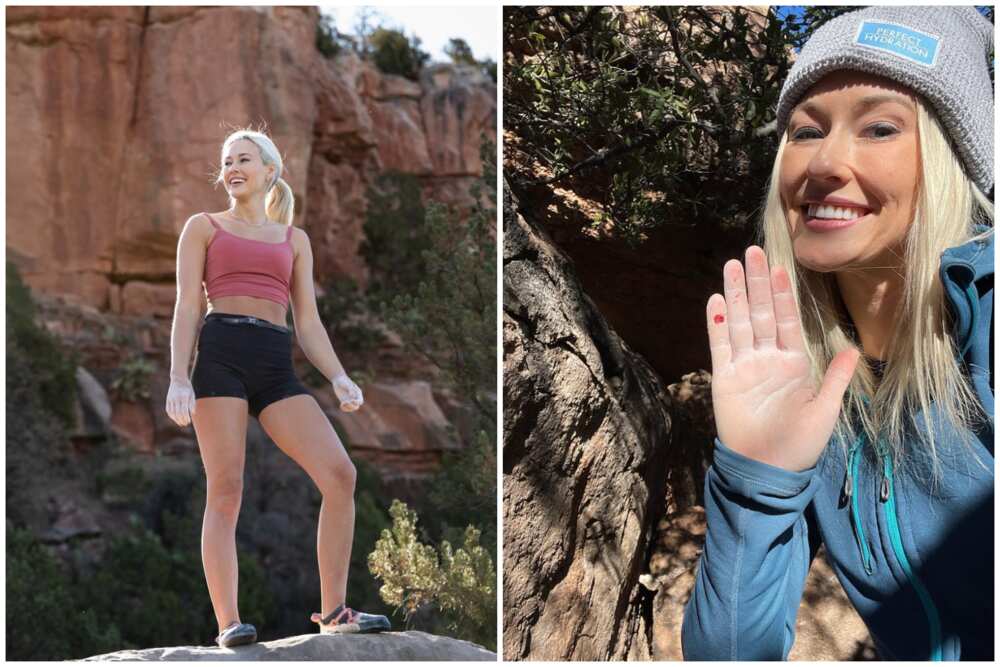 Sierra Blair Coyle is an American rock climber. She started competing when she was 14. In 2015, AskMen voted her among the Top 99 Most Outstanding Women. She attended Arizona State University, where she graduated with a marketing degree.
19. Ivet Lalova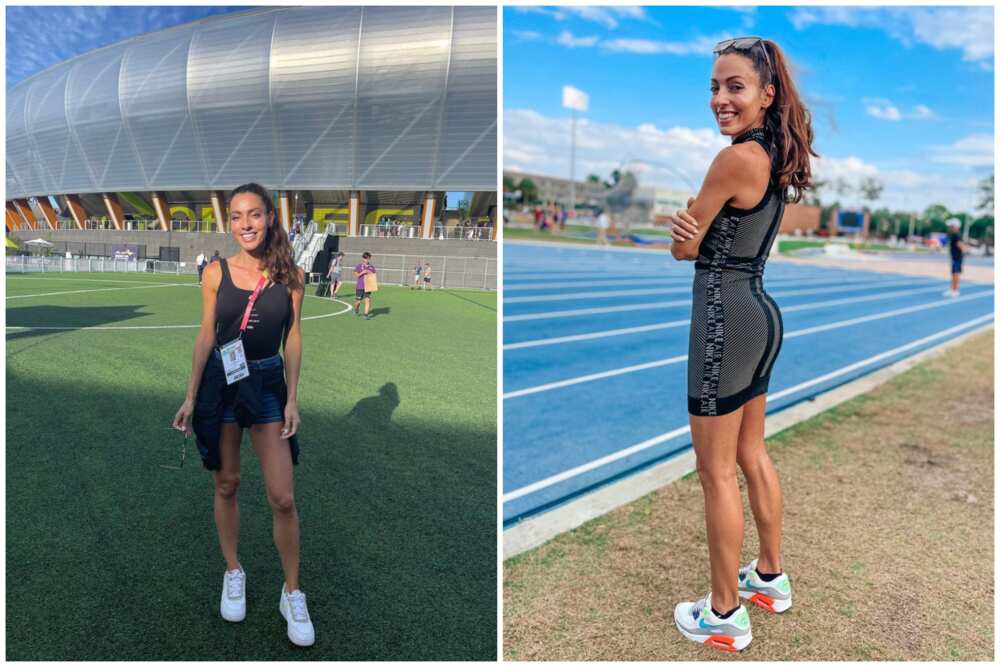 Ivet is a runner, born in Sofia, Bulgaria. The runner has created her name in sports around the world. She won gold medals in the 200-metre European Indoor Championships and the 100-metre event at the 2012 European Championships. She was a swimmer before she became a runner. She is the 13th fastest female 100-metre runner in history.
20. Fatima Diame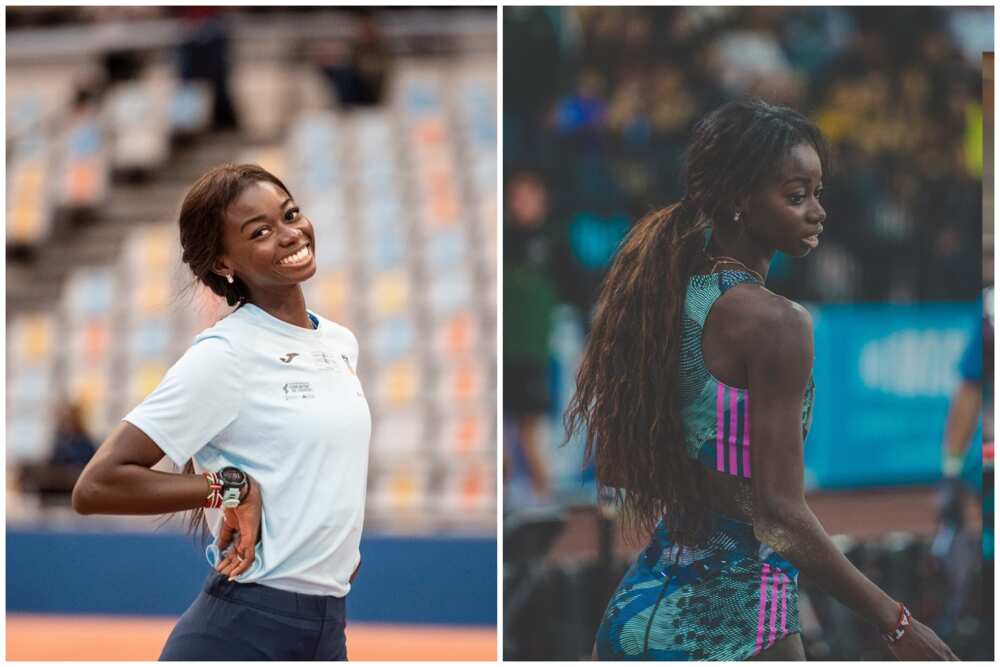 Fatima Diame from Valencia, Spain is also one of the hottest women in sports. She made her international debut at the 2013 World Youth Championship and became a 13th-long jumper. The Spanish long jumper earned a bronze medal at the 2015 Euro Junior Championship.
21. Anastasia Ashley
Anastasia Ashley is a professional American surfer and model. She started surfing at five and won her first contest at 6. She is a model with an extensive following on Instagram, where she shares photos in her sports swimsuits.
22. Michelle Jenneke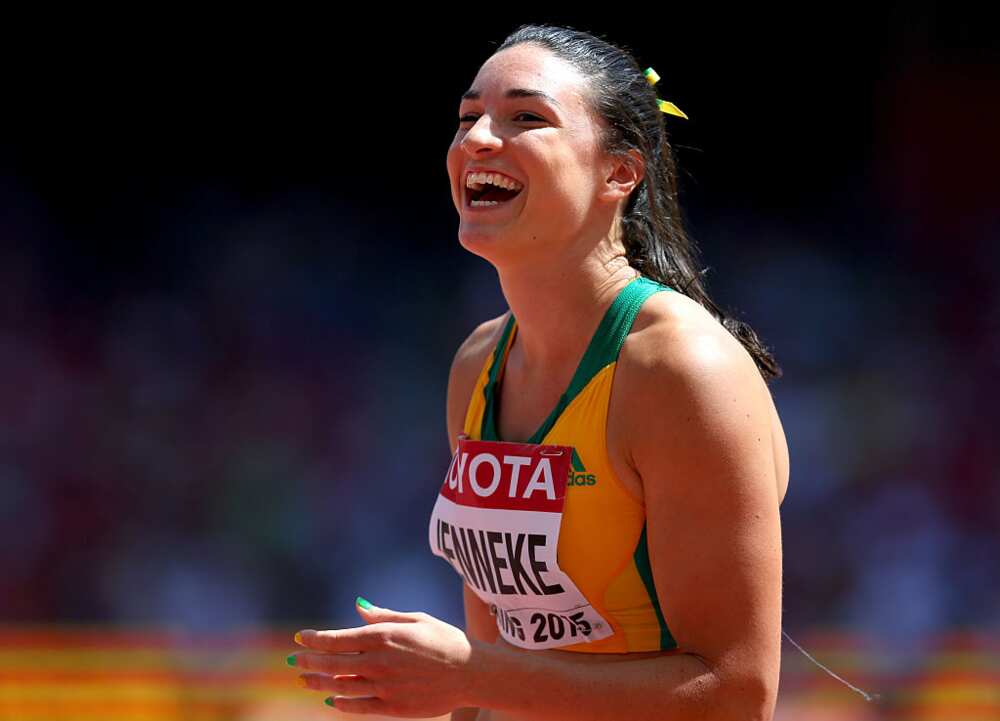 Michelle is an Australian runner and model. She earned a silver medal in the 100-metre hurdles at the 2010 Summer Youth Olympics. She became famous when a pre-race warm-up dance video at the Junior World Championship 2012 went viral.
23. Antonija Misura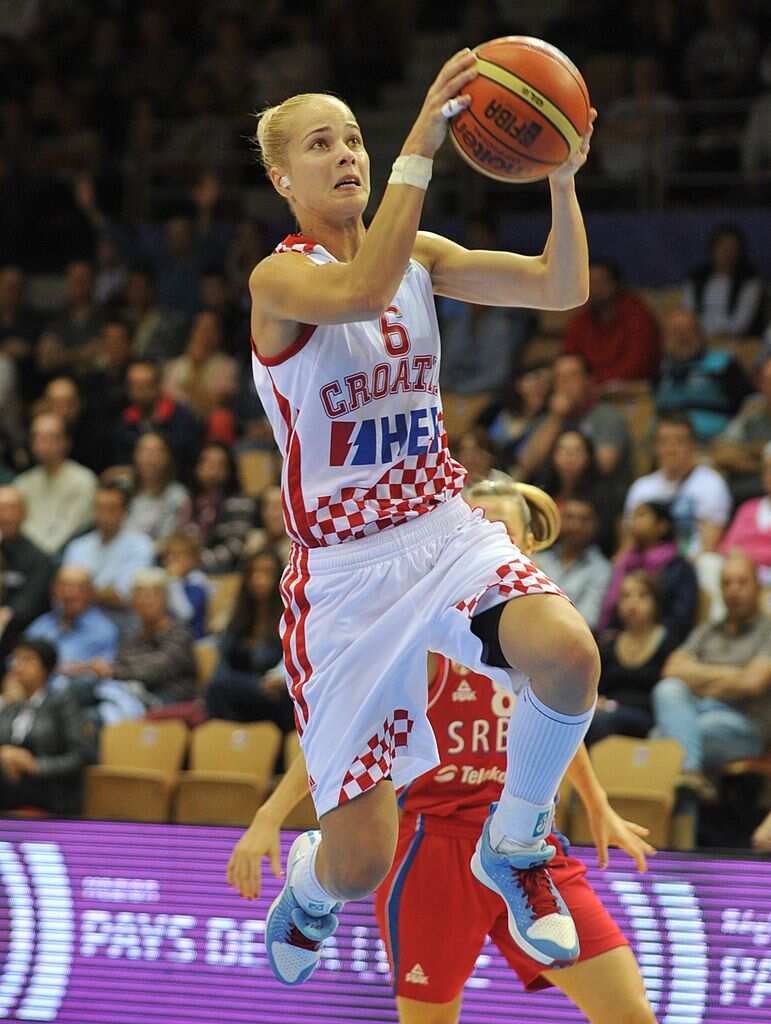 Antonija is a Croatian basketball player with blonde hair. Bleacher Report named her the most beautiful woman at the 2012 Summer Olympics. She grew up playing other sports like volleyball. The basketball player has represented her home country at tournaments like EuroBasket Woman 2011.
24. Camila Giorgi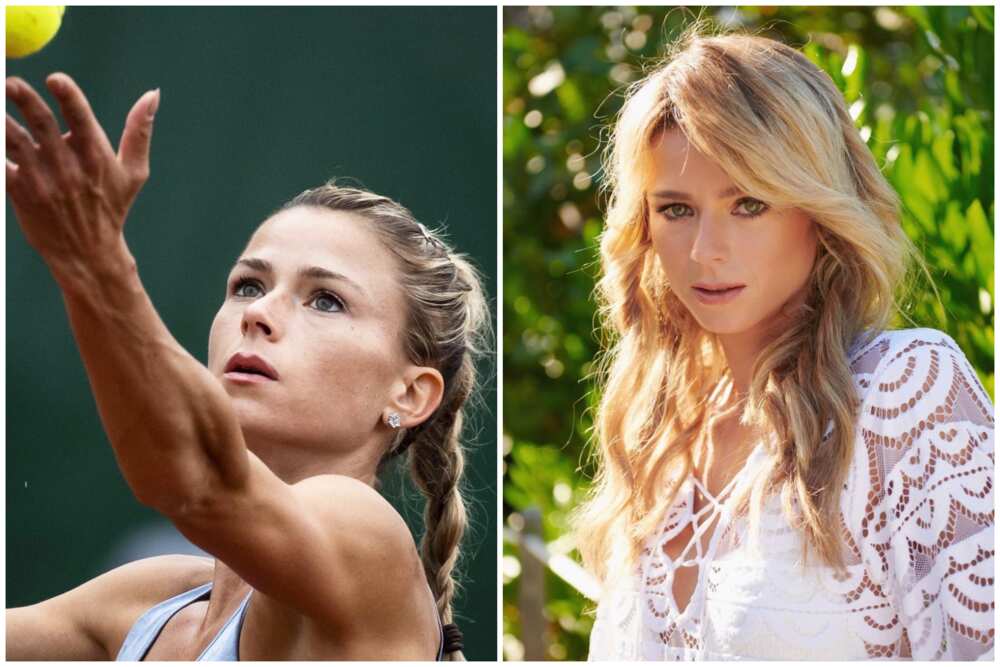 Camila Giorgi is a tennis player, born in Marcerata, Italy. She is known for her multiple winnings of ITF singles titles. She won her first International Tennis Federation tournament in 2009. Two years later, she debuted in the Women's Tennis Association.
25. Darya Klishina
Darya Klishina is also one of the most beautiful women in sports who has represented her home country of Russia in competitions like the European Indoor Championships. She earned her first victory in 2007 when she won the World Youth Championships. She was born in Tver, Russian SFSR, Soviet Union.
26. Alana Blanchard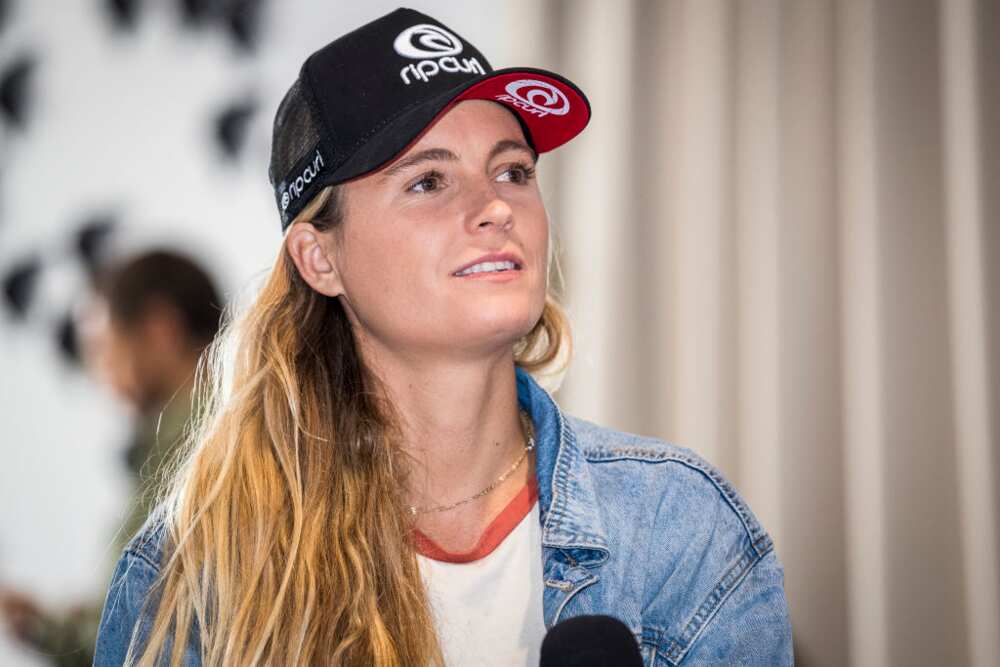 Alana Blanchard is a surfer and model from Kauai, Hawaii, US. She has surfed on ASP World Tour and is known for starring on her show, Surfer Girl, which airs on Network A. She is married to Jack Freestone, who is also a surfer.
27. Michelle Waterson
Michelle is a mixed martial artist and former model born in Colorado Springs, Colorado, US. She earned the victory in the Invicta FC Atomweight Championship in 2013. She was a model before she started her career as an MMA fighter.
28. Sloane Stephens
Sloane was born in Plantation, Florida, US. She became a professional tennis player in 2010. She played tennis at Sierra Sport and Racquet Club in Fresno, California, when she was 9. Her parents, John Stephens and Sybil Smith, were also athletes. She is married to a soccer player, Jozy Altidore.
29. Alysha Newman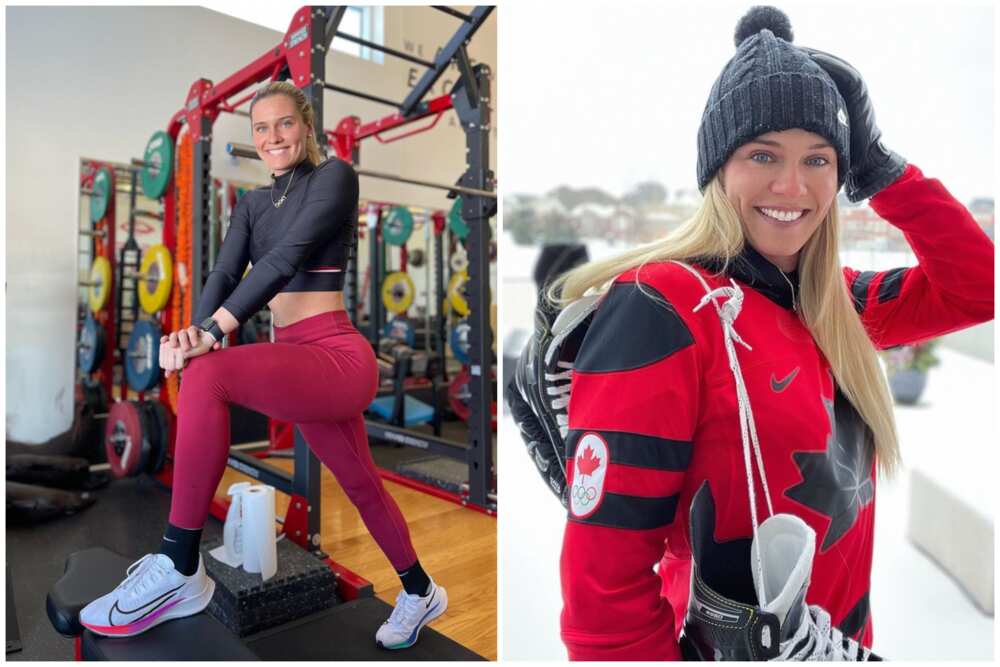 Alysha Newman is a Canadian pole vaulter. The athlete made her Olympic debut in 2016, representing her home country. As a child, she was a gymnast and became the first Canadian high school girl to vault over 4 metres.
30. Rachel Daley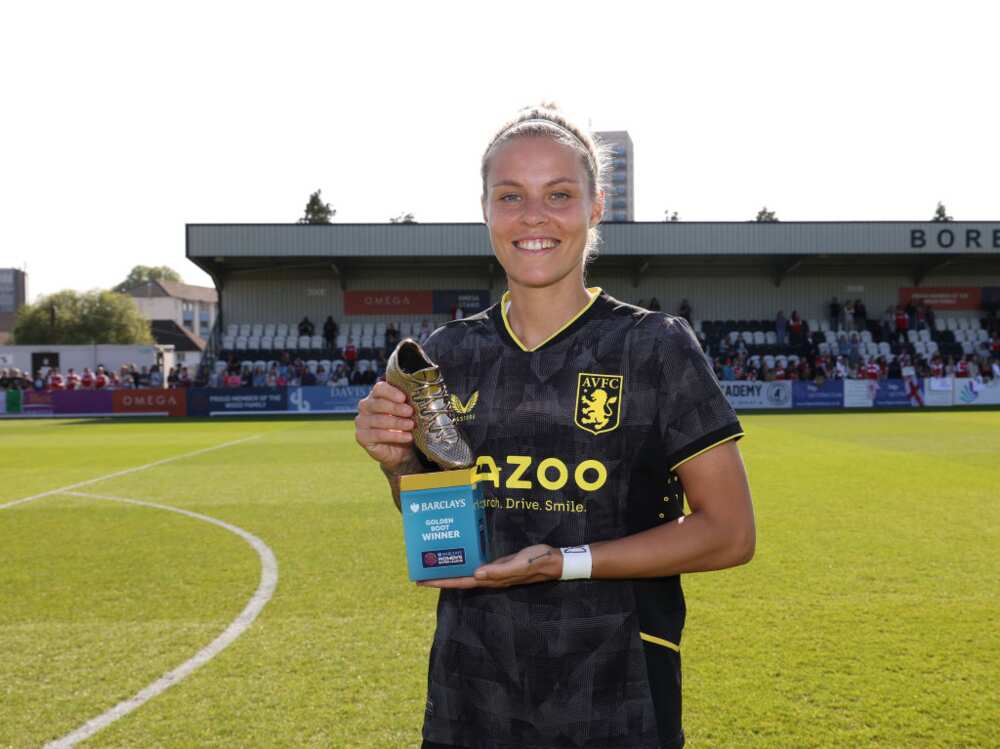 Rachel Daley is a soccer player from Harrogate, England. In 2009, she won the League Cup Championship in 2009. She plays for England's women's squad. She also played college soccer at St John's University.
Professional sports require a lifetime of dedication. It takes a lot of effort to become an athlete that will bring pride to their country. These hottest female athletes prove that you can have incredible achievements in your professional field, all the while looking drop-dead gorgeous.
Legit.ng recently published an article about the highest goal scorer in the world. People around the world have their favourite teams and players they follow. The world's highest scorers have represented their countries in the World Cup and other international leagues.
There have been remarkable players who are known for their record of scoring many goals. Players like Cristiano Ronaldo, Josef Bican and Ferenc Puskas are some of the highest goal-scorers in the world.
Source: Legit.ng