Karl Urban bio: age, height, net worth, movies and TV shows
Karl Urban is a prominent Hollywood actor from New Zealand. His fame grew after featuring in the popular series, The Lord of the Rings as Éomer and Star Trek. He also became famous after acting Ghost Ship, a horror film, in the year 2002. All the films and television shows that he has featured in are among the most selling globally.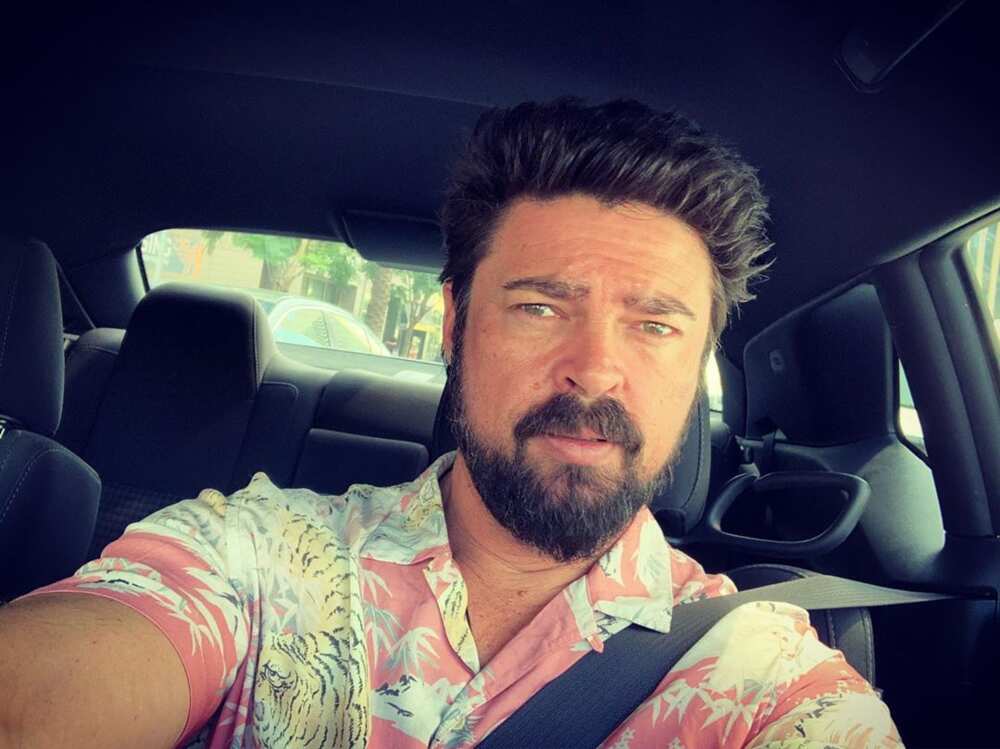 After acting the horror film, Ghost Ship, he qualified to feature in many high-profile movies such as The Chronicles of Riddick, film series, and Dredd. In the year 2019, the celebrity featured as a starring, Billy Butcher, in The Boys, an Amazon's web television. Karl Urban The Boys star got other recurring roles in 1997 to 2001, as Julius Ceasar and Cupid in a famous television series, Xena: Warrior Princess. Other series that the handsome actor has featured in are White Fang, Homeward Bound, Shark in the Park, Riding High, and Hercules: The Legendary Journeys, among many others.
Profile summary
Birth name: Karl-Heinz Urban
Celebrated name: Karl Urban
Nickname: Karl
Date of birth: June 7, 1972
Town of birth: Wellington, New Zealand
Age: 47 years
Nationality: New Zealand
Ethnicity: White
Karl Urban height: 6 feet 1 inch
Weight: 93
Biceps: 16 inches
Waist size: 86 cm
Chest size: 43 inches
Career: Actor
Current residence: Auckland, New Zealand
Instagram: karlurban
Early life
The cute celebrity was born in Wellington, New Zealand, on the 7th day of the month of June in 1972. His dad was an immigrant from German while his mother was an employee in Wellington, at Film Facilities. The actor's father owned and managed a leather goods store in Wellington. His dad thought that his son, Urban, would follow his professional footsteps. However, Karl was passionate about acting, which he started when he was eight years old. The star grew alongside his two brothers. The three of them have formed a music band, The Urban Brothers.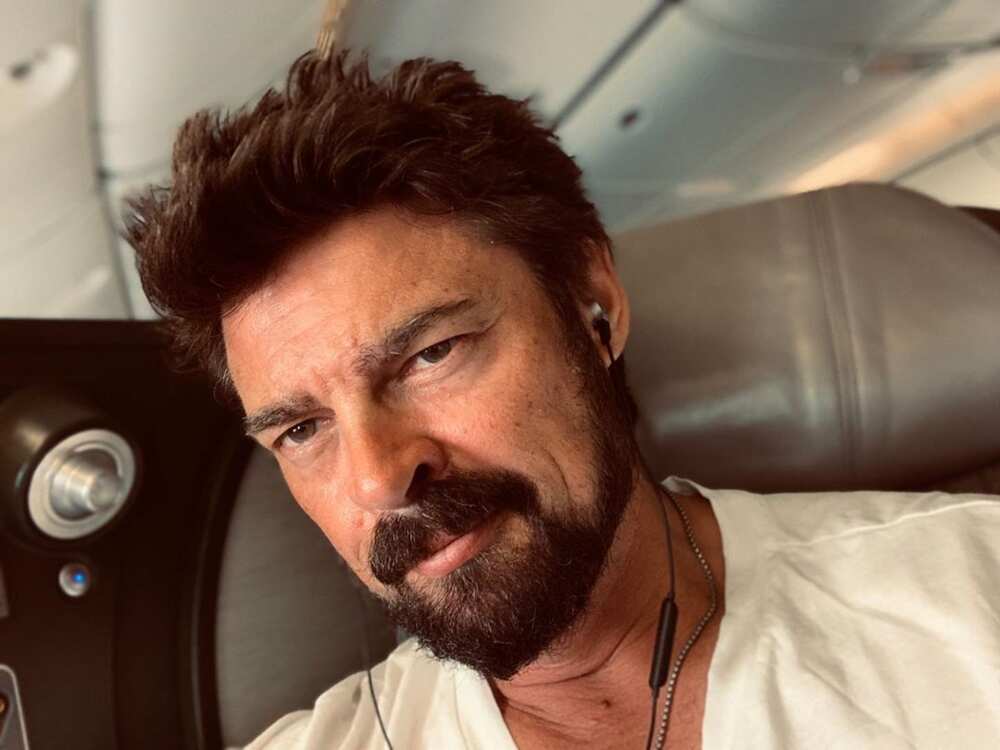 Education
The star is a former student at St Mark's Church School. His passion for public performance came clear while studying and his acting interest made him participate in various stage productions as well as school plays. His acting skills which were excellent attracted many students and teachers. After graduating from high school, he got an opportunity to join Wellington College from the year 1986 to 1990.
Later, he enrolled to pursue a Bachelor in Business Administration at Victoria University of Wellington. The same year, he started pursuing his acting career. As a result, he found it hard to balance studies and acting and therefore decided to stop studying.
Career
The talented actor's career path started when he was eight years old, and the acting spirit continued even when he was in high school. As an actor, he has qualified to play various acting roles in New Zealand and Internationally. He played the recurring roles as Cupid and Julius Ceasar in the television series Hercules: The Legendary Journeys and on its spin-off Xena: Warrior Princess from the year 1997 to 2001. The celebrity featured in the episode, Altared States as Mael. Through that episode, he portrayed his awesome acting skills, and in 2001, Urban appeared in The Price of Milk, an offbeat rural romance.
As a result, he was nominated for the first time for New Zealand Qantas and Television Awards. He was highly motivated by the award and got an opportunity to feature in the film, Out of the Blue, as Nick Harvey, policeman. In the film, he did all he could to be the best actor. Again, the star was recognized for being the best supporting actor in 2008 and won the Qantas and Television Award.
For the first time, he started acting for Hollywood in the year 2002, where he featured in Ghost Ship, a horror film. From then, he has been able to secure roles in many high-profile films such as The Bourne Supremacy, where he featured as Kirill, a Russian Federal Security Service agent, and as Eomer in The Lord of the Rings. He also played a vital part in other famous films such as Doom, Star Trek, and The Chronicles of Riddick.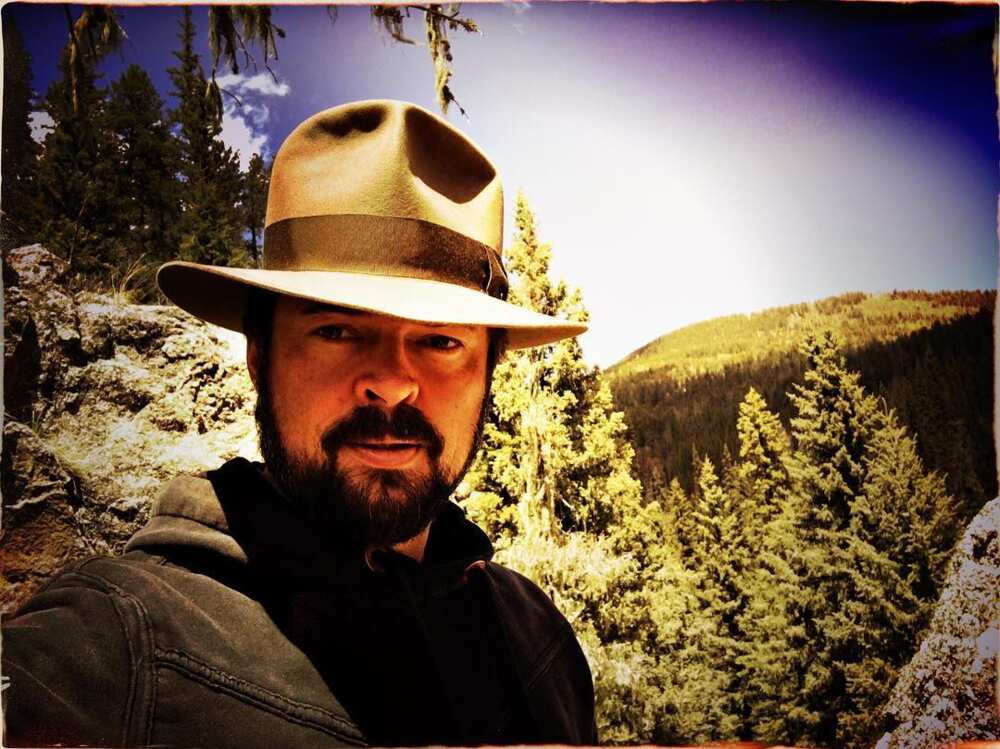 Karl Urban movies and TV shows
Karl's passion for acting has been the reason behind his capability to secure many primary and secondary roles in a good number of movies and television films. He has been recognized by many film producers as a talented and hard-working actor throughout his acting career. Also, his acting capability has made it possible for him to act locally in New Zealand and internationally.
Karl Urban movies
Enlisted below are all the movies which the star, Karl has been part of:
Chunuk Bair as Wellington Soldier in 1992
Heavenin the year 1998 as Sweeper
Via Satellite in 1998 as Paul
The Irrefutable Truth about Demons in 2000 as Harry Ballard
The Price of Milk in 2000 as Rob
Ghost Ship as Munder in the year 2002
The Lord of the Rings: The Two Towers in 2002 as Éomer
The Lord of the Rings: The Return of the King as Éomer in 2004
The Chronicles of Riddick as Siberius Vaako in the year 2004
The Bourne Supremacy in 2004 as Kirill
Doom in 2005 as John "Reaper" Grimm
Out of the Blue as Nick Harvey in 2006
Pathfinder as Ghost in the year 2007
Star Trek in the year 2009 as Leonard McCoy
Black Water Transit[29] in 2009 as Earl Pike
And Soon the Darkness[30] as Michael in 2010
Red[31] as William Cooper in 2010
Priest[32] in the year 2011 as Black Hat
Dredd[33] in 2012 as Judge Dredd
Star Trek Into Darkness[34] in the year 2013 as Leonard McCoy
Riddick[35] as Siberius Vaako in 2013
Walking with Dinosaurs[36] as Zack in 2013
The Loft[37] in 2014 as Vincent Stevens
Star Trek Beyond[38] as Leonard McCoy in 2016
Pete's Dragon[39] in the year 2016 as Gavin Magary
Thor: Ragnarok[40] as Skurge in the year 2017
Acts of Vengeance[41] in 2017 as Officer Hank Strode
Hangman[42] as Detective Will Ruiney in 2017
Bent[43] in the year 2018 as Danny Gallagher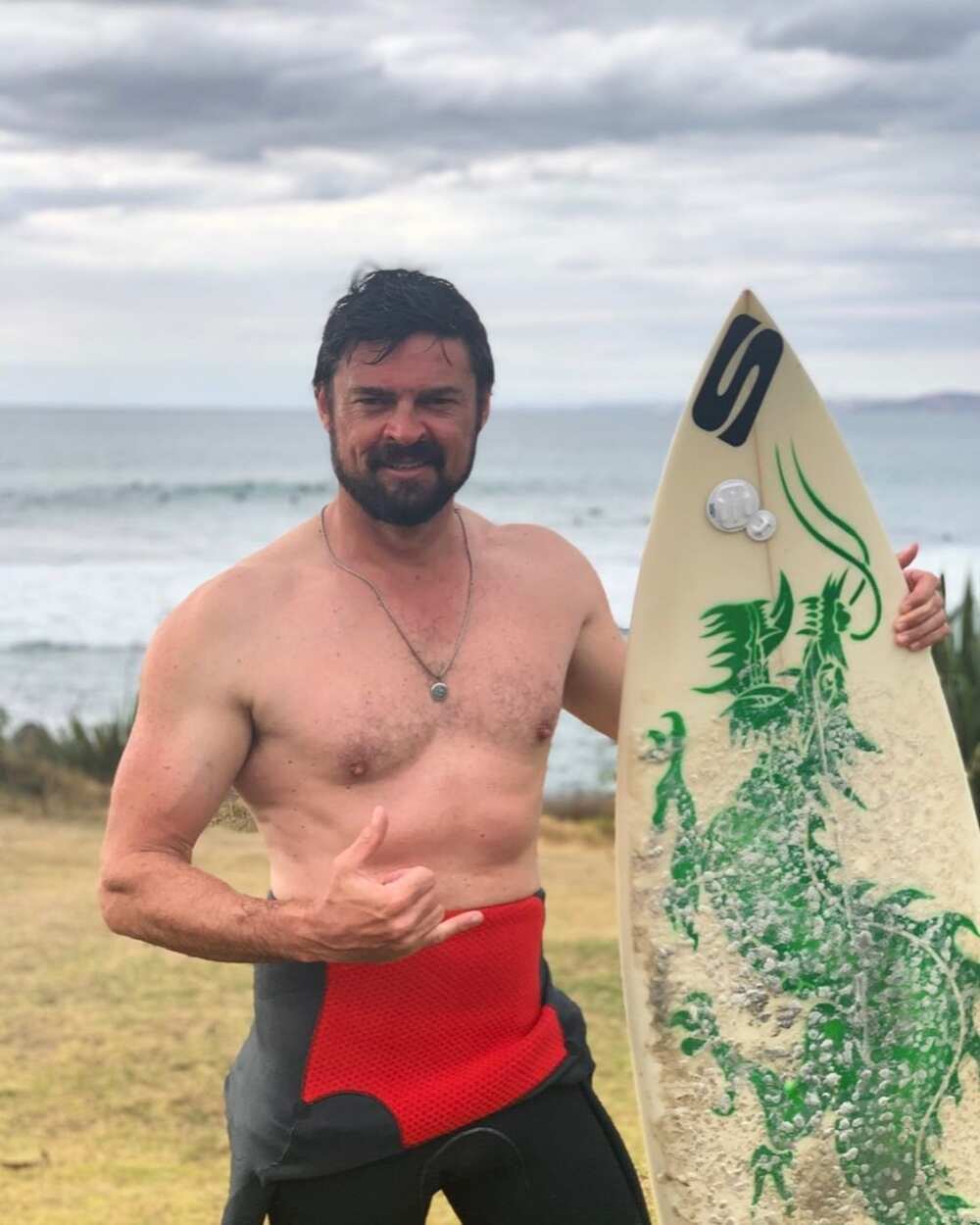 Karl Urban TV shows
Apart from featuring in many, films, the cute actor has also featured in the following television shows:
Shark in the Park as Rohann Murdoch in the year 1990
Homeward Bound in 1992 as Tim Johnstone
Shortland Street from 1993 to Paramedic Jamie Forrest
Riding High in 1995 as James Westwood
Hercules: The Legendary Journeys as Cupid in the year 1996
1996 Xena: Warrior Princess as Mael in 1996
Amazon High as Kor in the year 1997
Xena: Warrior Princess as Julius Caesar from 1997 to 2001
Xena: Warrior Princess in the year 1997 as Cupid
Hercules: The Legendary Journeys in 1998 as Julius Caesar
Xena: Warrior Princess as Kor in the year 2000
The Privateers as Capt. Aran Dravyk in the year 2000
Comanche Moon as Woodrow F. Call in 2008
Almost Human from 2013 to 2014 as John Kennex
Short Poppies in 2014 as Alex Turnbull
The Boys in the year 2019 as Billy Butcher
Video games
Urban also played a crucial part in producing a video game in the film, Star Trek, back in the year 2013. He played the voice role of Leonard McCoy.
Awards
It is always good to recognize someone's hard work and award them accordingly. The celebrity, Urban, has been a very hardworking actor in the film and entertainment industry. As a result, he has been able to win the hearts of many film and television enthusiasts. This has qualified him to be part of various nominations and has won the following awards in his life:
Awards Circuit Community Awards in 2003.
DVD Exclusive Awards in 2003.
National Board of Review, the USA in 2003.
Broadcast Film Critics Association Awards in the year 2004.
He also won Screen Actors Guild Awards in 2004.
Gold Derby Awards in 2004.
Phoenix Film Critics Society Awards in 2004.
Urban also won Fangoria Chainsaw Awards in 2006.
The handsome actor won New Zealand Film and TV Awards (II) in 2008.
In 2009, he was also won the Boston Society of Film Critics Awards.
Washington DC Area Film Critics Association Awards in 2009.
Karl won the Denver Film Critics Society in 2010.
The star also bagged Gold Derby Awards in the year 2010.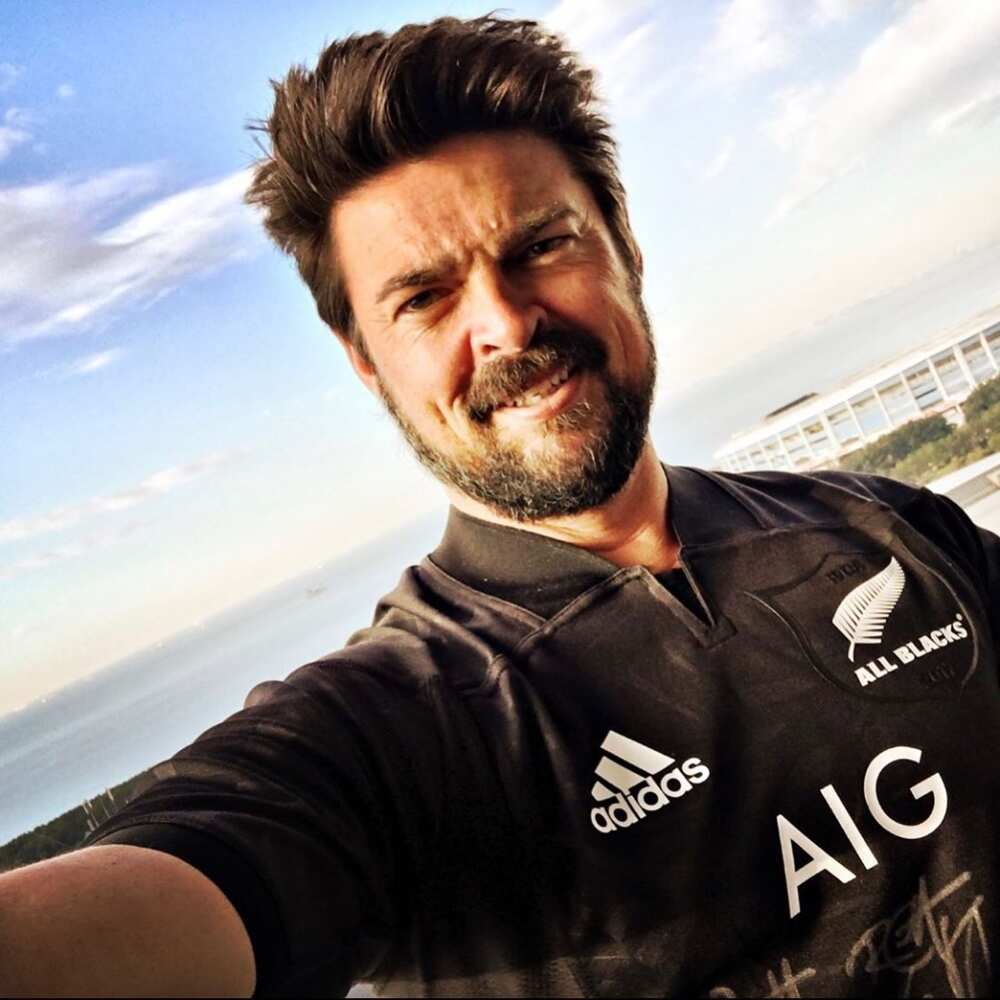 How tall is Karl Urban?
The talented Hollywood actor has a towering height of 6 feet and 1 inch. His height and body build make him very attractive that every lady would wish to be his girlfriend. Also, his outstanding height has greatly helped him to secure many acting roles.
Who is Karl Urban wife?
The celerity started dating Natalie Wihongi in the year 2000. She was his makeup artist on the set of The Privateers. The lovebirds enjoyed time and romance for some years. On December 16, 2000, they were blessed with a baby boy whom they named Hunter Urban. Then in September 2014, Natalie and Urban tied their nuptial knots. A few months later, on June 28, 2005, they welcomed their second born baby girl whom they named Indiana. Unfortunately, after some years of their happy marriage, they parted ways in June 2014. Karl sold their Herne Bay mansion the same year in December.
Shortly after divorcing the first wife, Natalie, Karl started dating Katee Sackhoff, an actress. They were spotted at Katee's parents' home in Portland, Oregon. From that time, they have been witnessed making several public appearances together. Interestingly, Sackhoff referred to Urban, as her love. She posted their photo on her twitter handle and wrote:
Happy Birthday to my ❤️….I've walked for miles.
This happened when Katee Sackhoff Karl Urban were at The Rolling Stones concert. There are some sources that have depicted that Urban's Children, Indiana and Hunter, are happy about Karl Urban Katee Sackhoff relationship.
Facts about Karl Urban
He is a great fan of rugby.
The celebrity supports the New Zealand Charity Kids Can.
His acting career started when he was eight years old.
Karl's mother came from Wellington while his dad was an immigrant from German.
In the year 2009, Urban featured in the film, The Boys as Billy Butcher.
He has featured in popular films like The Lord of the Rings as well as Star Trek, a reboot series and in Dredd.
He got an opportunity to feature for the first time in the Hollywood film, Ghost Ship, in the year 2002.
Karl's career path started when he began appearing as Xena in various television series and films in New Zealand.
Some of his hobbies include surfing, gardening, golfing, and fishing.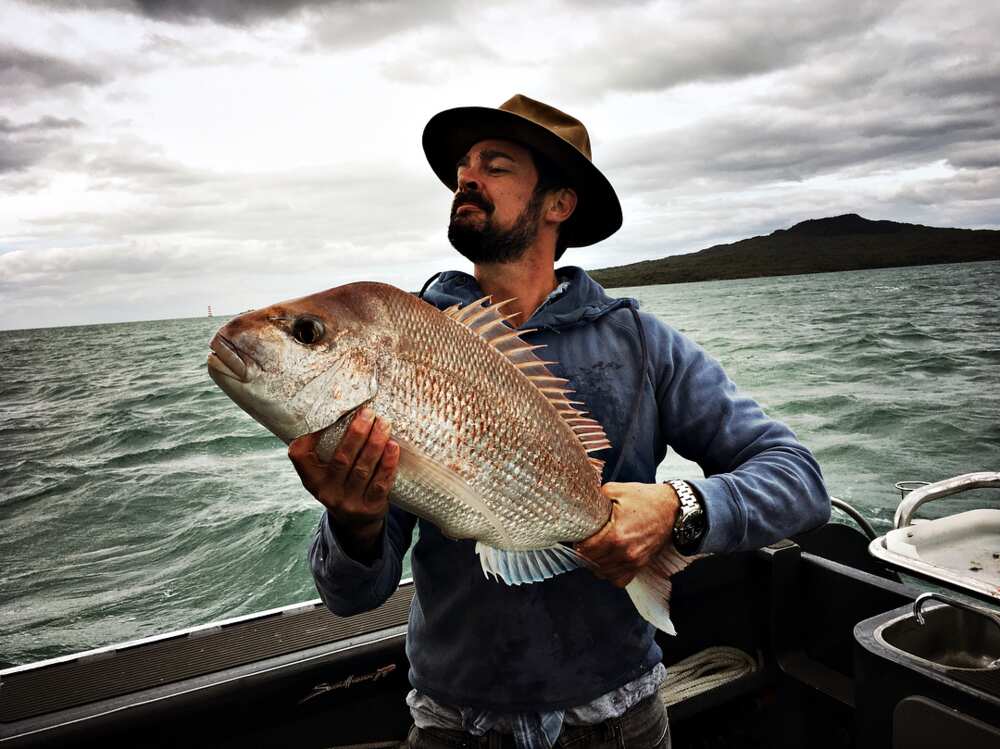 How much is Karl Urban net worth?
The talented actor has been very passionate about his acting career. As a result, he has been able to accumulate huge wealth over the years. All his wealth is attributed to the various roles he has played in video games, films, and television series. As of 2020, Karl Urban age is 47 years and can afford to live a luxurious life. He is enjoying a gross net worth of about 30 million dollars.
Karl Urban is a popular television and film actor. He is among the celebrities who have led a very successful life. His hard work in the film and entertainment industry is evident from his capability to secure major and minor roles in many film and television shows over the years. All the movies which he has featured in are among the best selling globally. As a result, he has been able to gain popularity, which has significantly increased his admirers globally. The celebrity is still a great inspiration and role model for many upcoming actors.
Source: Legit.ng