Ryan Reynolds biography: Age, height, net worth, wife, kids
Canadian actor Ryan Reynolds is known for being charismatic, quirky, and quick-witted. The actor, who was voted People magazine's Sexiest Man Alive in 2010, has appeared in films such as Definitely, Maybe; The Proposal; Safe House; and Van Wilder and in 2016, he starred as the titular character in the superhero film Deadpool.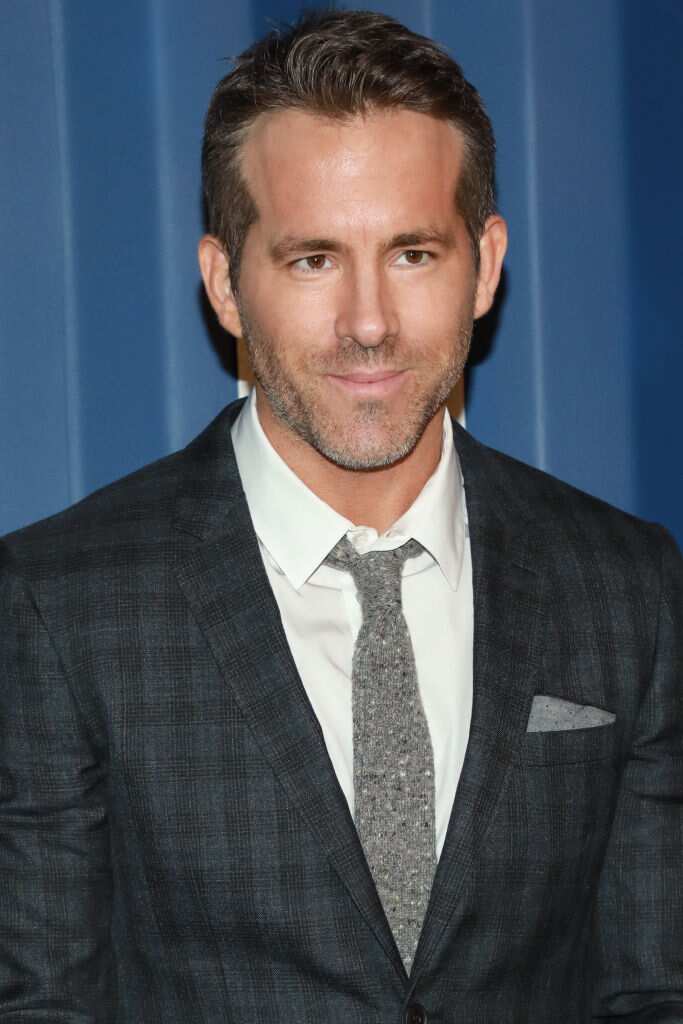 The actor started in television before becoming a big-screen success in Hollywood. He has become known for his starring role in Deadpool and for his high-profile relationship with wife Blake Lively.
Profile summary
Birth name: Ryan Rodney Reynolds
Date of birth: October 23, 1976
Age: 44 years (as of 2020)
Birthplace: Vancouver, British Columbia, Canada
Zodiac sign: Scorpio
Height: 6' 2" (1.88 m)
Weight: 79 kg (174 lbs)
Profession: Actor, Film Producer and Screenwriter
Nationality: Canadian
How old is Ryan Reynolds
Ryan Rodney Reynolds was born on October 23, 1976, in Vancouver, Canada. Ryan Reynolds age as of 2020 is 44 years.
Early life and family
His father, James Chester, was a food wholesaler, and his mother, Tamara Lee "Tammy" (Stewart), worked as a retail-store saleswoman. The actor has Irish and Scottish ancestry. The actor grew up the youngest of four brothers in an Irish Catholic family in Vancouver.
The youngest of four boys, he "was a really nervous kid," he told GQ magazine. Two of his three elder brothers are policemen.
His paternal grandfather, Chester "Ches" Reynolds, was a Canadian politician and member of the Social Credit Party of Alberta. Chester was an MLA in Alberta from 1940 to 1944.
The actor found sanctuary in school productions where his vulnerability could be an asset rather than a problem. He attended Kwantlen College for a few months before leaving to pursue his acting career.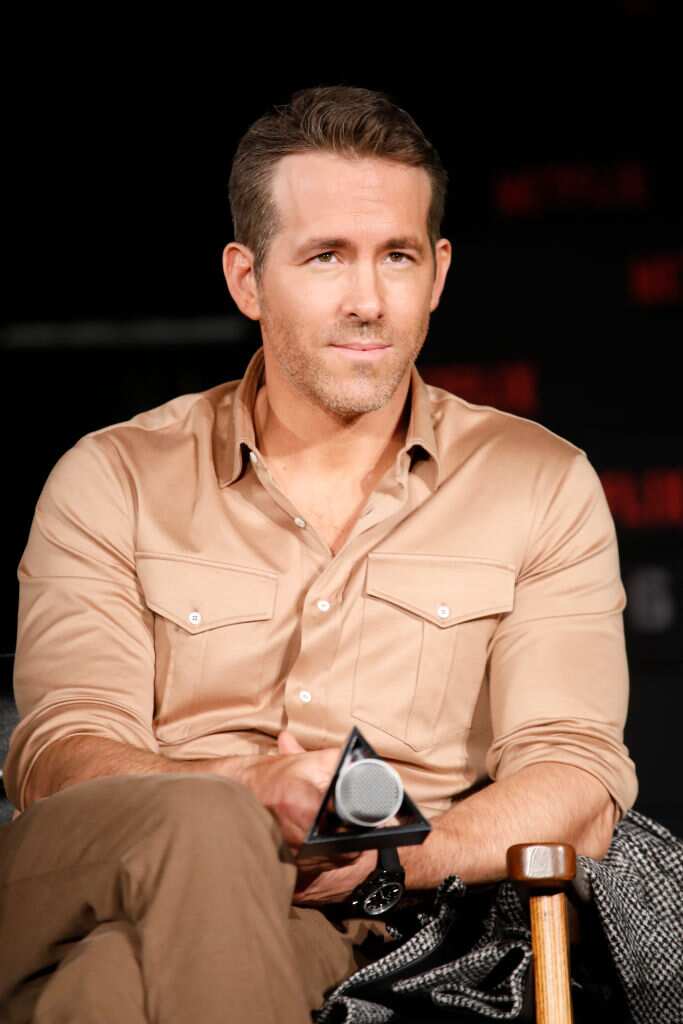 Career
At the age of 12, Reynolds landed his first professional acting job. He was cast in a Canadian teen drama first called Hillside (later renamed Fifteen when it aired in the United States). The show ran from 1991 to 1993.
After Fifteen, the actor struggled to get his career off the ground. He was cast in a few small roles, including a guest spot on The X-Files. Still, he needed to take odd jobs to make ends meet after completing high school. For some time, he worked a late-night shift at a supermarket.
The actor moved to Los Angeles in the late 1990s. He got his first major television job in 1998, playing a medical student on the sitcom Two Guys, a Girl and a Pizza Place (later renamed Two Guys and a Girl).
After the show finished in 2001, the actor soon made the leap to feature films. He starred in the comedy National Lampoon's Van Wilder (2002) as a perennial, fun-loving college student.
That role brought the actor work in a variety of genres. He starred in the Canadian heist flick Foolproof (2003) and voiced the sidekick of Leslie Nielsen's bumbling crime fighter in the Teletoon animated comedy series Zeroman (2004–05).
He made the jump to big-budget Hollywood fare with a supporting role opposite Michael Douglas and Albert Brooks in the comedy The In-Laws (2003) and co-starred with Wesley Snipes in the action movie Blade: Trinity (2004).
His status as a Hollywood star firmly established, and he starred or co-starred in the comedies Waiting (2005), Just Friends (2005), Adventureland (2009), and The Change-Up (2011).
The actor also lent his voice to the family films The Croods (2013), Turbo (2013), and Pokémon Detective Pikachu (2019).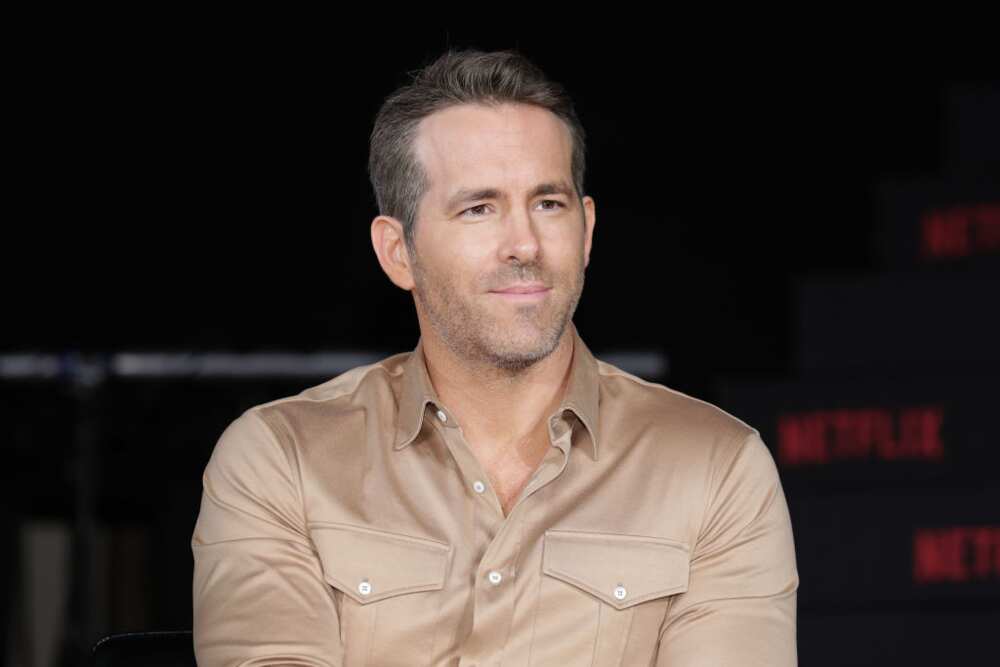 Ryan Reynolds movies and TV shows
The actor has acted in the following movies and TV shows:
Deadpool 3 (announced) - Wade Wilson / Deadpool
Christmas Carol (pre-production)
Clue (pre-production)
Everday Parenting Tips (pre-production)
Futha Mucka (TV Series short) (pre-production) (voice)
Untitled Netflix/Time Travel Project (pre-production)
2021 - Red Notice (filming)
2021 - The Hitman's Wife's Bodyguard (post-production) -Michael Bryce
2020 - Free Guy (post-production) - Guy
2020 - The Croods: A New Age (completed) - Guy (voice)
2020 - James and the Giant Peach with Taika and Friends - Centipede / Earthworm
2019 - 6 Underground - One
2019 - Fast & Furious Presents: Hobbs & Shaw - Eteon Director (as Champ Nightengale)
2019 - Pokémon Detective Pikachu - Detective Pikachu
2018 - Asesinato en el Hormiguero Express
2016-2018 - Honest Trailers - Deadpool
2018 - The Late Show with Stephen Colbert - Wade / Deadpool
2018 - Deadpool 2 - Wade Wilson / Deadpool / Voice of Juggernaut
2017 - Gettin' Wet on Wet with Deadpool 2 - Wade / Deadpool
2011-2017 - Family Guy - As himself / Overweight Guy
2017 - The Hitman's Bodyguard - Michael Bryce
2017 - Life: Astronaut Diaries (Video short) - Rory Adams
2017 - Life - Rory Adams
2017 - Deadpool: No Good Deed (Short) - Wade Wilson / Deadpool
2016 - Piaget: Polo S - Hero
2016 - Criminal - Bill Pope
2016- Deadpool - Wade / Deadpool
2015 - Self/less - Young Damian
2015 - Woman in Gold - Randy Schoenberg
2015 - Mississippi Grind - Curtis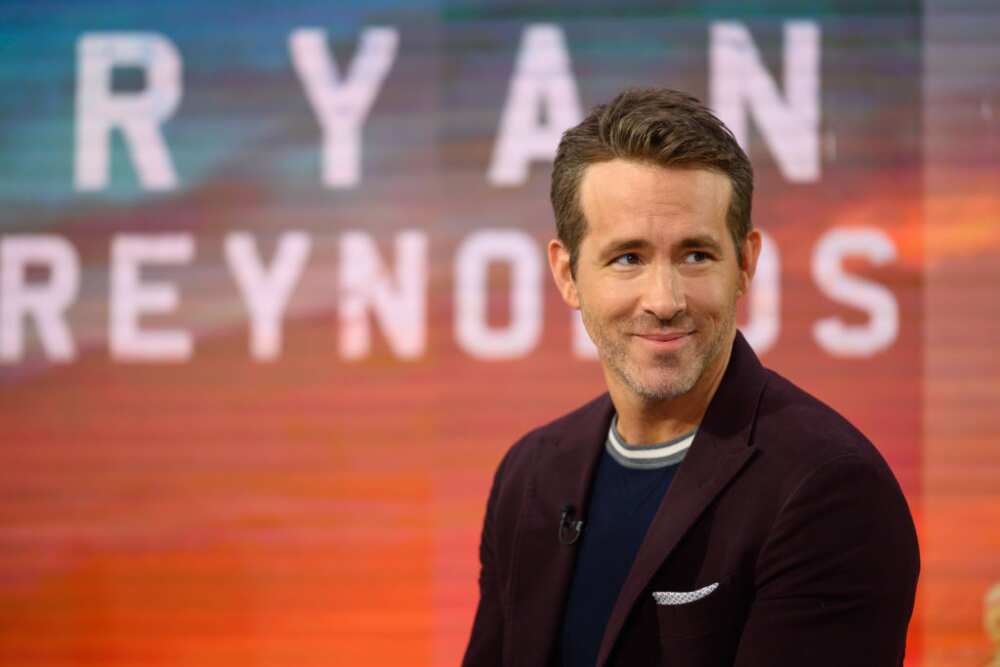 2014 - The Captive - Matthew Lane
2014 - A Million Ways to Die in the West - Man Killed by Clinch in Bar (uncredited)
2014 - The Voices - Jerry / Mr. Whiskers (voice) / Bosco (voice) / ...\
2013 - R.I.P.D. - Nick
2013 - Turbo - Turbo (voice)
2013 - The Croods - Guy (voice)
2012 - Ted - Jared (uncredited)
2012 - Safe House - Matt Weston
2011 - The Change-Up - Mitch Planko
2011 - Green Lantern - Hal Jordan / Green Lantern
2010 - Buried - Paul Conroy
2009 - The Lonely Island: Threw It on the Ground (Video short)
2009 - Paper Man - Captain Excellent
2009 - The Proposal - Andrew Paxton
2009 - X-Men Origins: Wolverine - Wade Wilson
2009 - Adventureland - Mike Connell
2008 - Chaos Theory - Frank Allen
2008 - Fireflies in the Garden - Michael Taylor
2008 - Definitely, Maybe - Will Hayes
2007 - My Boys - Hams
2007 - The Nines - Gary / Gavin Taylor / Gabriel
2006 - Smokin' Aces - Richard Messner
2005 - Just Friends - Chris Brander
2005 - Waiting... - Monty
2005 - The Amityville Horror - George Lutz
2005 - School of Life - Mr. D
2004-2005 - Zeroman - Ty Cheese
2004 - Blade: Trinity - Hannibal King
2004 - Harold & Kumar Go to White Castle - Male Nurse
2003 - Foolproof - Kevin
2003 - The In-Laws - Mark Tobias
2003 - Scrubs - Spence
2002 - Buying the Cow - Mike Hanson
2002 - Van Wilder: Party Liaison - Van Wilder
2001 - Finder's Fee - Quigley
1998-2001 - Two Guys, a Girl and a Pizza Place - Michael 'Berg' Bergen
2000 - We All Fall Down - Red Shoes
2000 - Boltneck - Karl O'Reilly
1999 - Dick - Chip
1999 - Coming Soon - Henry Lipschitz
1995-1998 - The Outer Limits - Paul Nodel / Derek Tillman
1998 - The Wonderful World of Disney - Wade Early
1997 - The Alarmist - Howard Ancona
1996 - The John Larroquette Show - Tony Hemingway, John's Son
1996 - In Cold Blood - Bobby Rupp
1996 - Sabrina the Teenage Witch - Seth
1996 - A Secret Between Friends: A Moment of Truth Movie - Ben Colson
1996 - The X-Files - Jay De Boom
1995 - Lonesome Dove: The Outlaw Years - Griffin
1995 - The Marshal - Rick
1995 - Serving in Silence: The Margarethe Cammermeyer Story - Andy
1993-1994 - The Odyssey - Macro / Lee
1994 - My Name Is Kate - Kevin Bannister
1993 - Ordinary Magic - Ganesh / Jeffrey
1991 - Fifteen - Billy Simpson
Personal life: Who is Ryan Reynolds married to?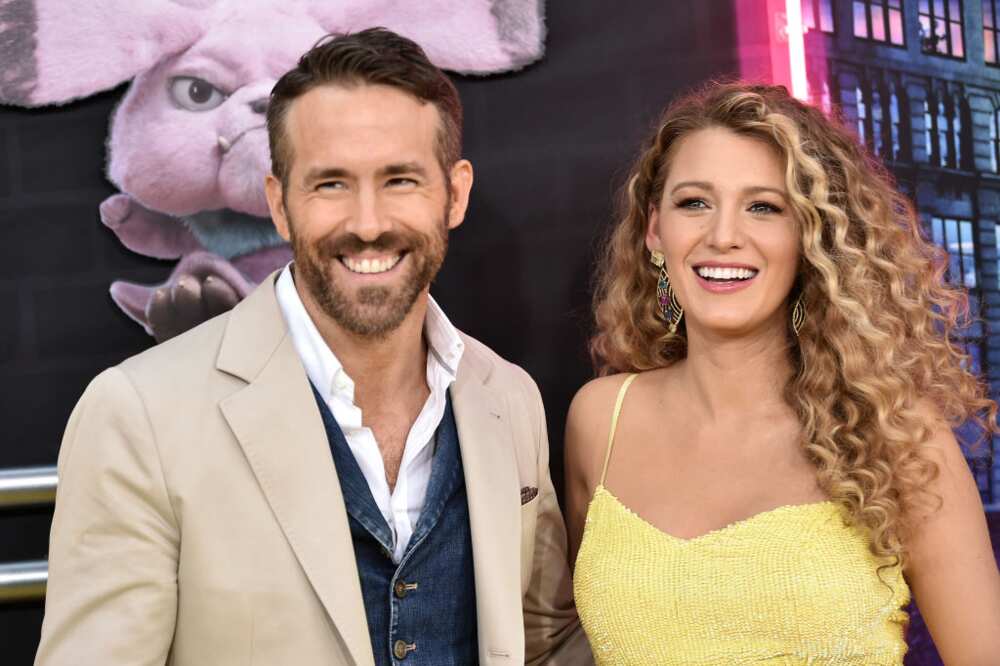 The actor was engaged to singer-songwriter Alanis Morissette from June 2004 to February 2007, when they called off their engagement.
Shortly thereafter, he began dating actor Scarlett Johansson, whom he married on September 27, 2008. They divorced in 2011.
The talented actor found love again with Green Lantern co-star Blake Lively. Ryan Reynolds wife Blake Lively is known for starring as Serena van der Woodsen in the CW drama television series Gossip Girl.
Blake lively and Ryan Reynolds wed on September 9, 2012, near Charleston, South Carolina, after dating for less than a year.
Ryan Reynolds and Blake Lively have three kids together.
Ryan Reynolds kids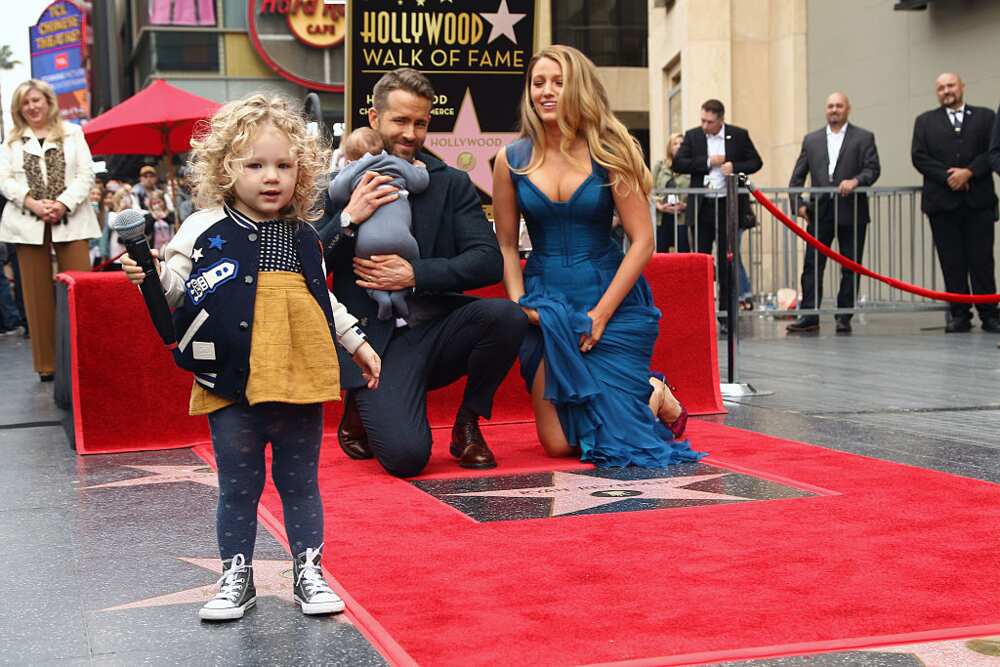 1. James
She was born on December 16th, 2014. The little one made her public debut alongside her parents at Ryan's Hollywood Walk of Fame Star ceremony right before her second birthday.
2. Inez
Their second daughter, Inez, was born on September 30th, 2016.
3. Betty
The celebrities' third daughter was born on October 4th, 2019.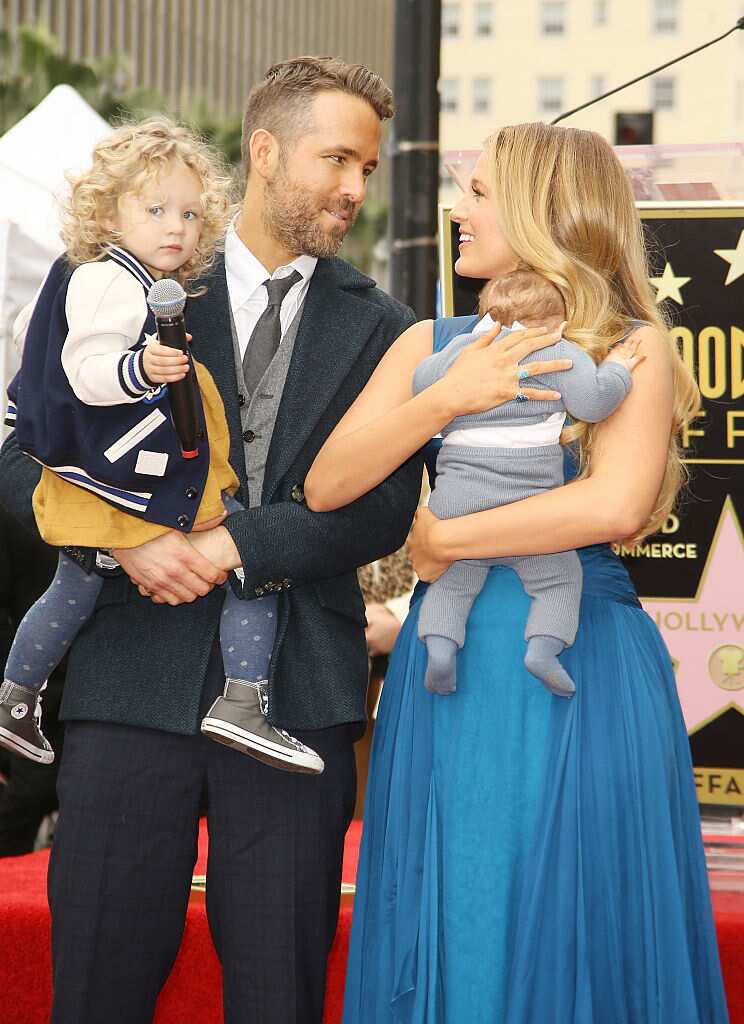 What is Ryan Reynolds net worth?
According to Celebrity Net Worth, Ryan Reynolds net worth is guesstimated at $150 million as of 2020.
Are Ryan Gosling and Ryan Reynolds friends?
Ryan Reynolds and Ryan Gosling publicly met at the 2016 Critics Choice Awards. They posed for a series of pictures that ended up on the Internet instantly, and yes, they are friends.
Is Ryan Reynolds the son of Burt Reynolds?
No, he is not. The actor's father is James Chester, who was a food wholesaler.
How tall is Ryan Reynolds
According to the actor's IMDb page, Ryan Reynolds height is 6' 2" (1.88 m).
Ryan Reynolds is mainly known for his comedic performances, particularly as the star of the superhero franchise Deadpool. He is popular not only for his acting talent but also for his philanthropic works.
READ ALSO: Jesse Tyler Ferguson bio: age, net worth, husband, movies and TV shows
Legit.ng recently reported about the life of Jesse Tyler Ferguson, who is known for playing Mitchel Pritchett in Modern Family.
The actor is a five-time Primetime Emmy nominee and one of the celebrities who have been advocating for LGBTQ+ rights in the USA.
Source: Legit.ng