Ed Helms bio: age, height, education, net worth, is he married?
Ed Helms is a fantastic American actor. His most popular roles are as Andy in The Office and Dr. Stu Price in The Hangover franchise. The star has made a name for himself as one of the funniest leading men today.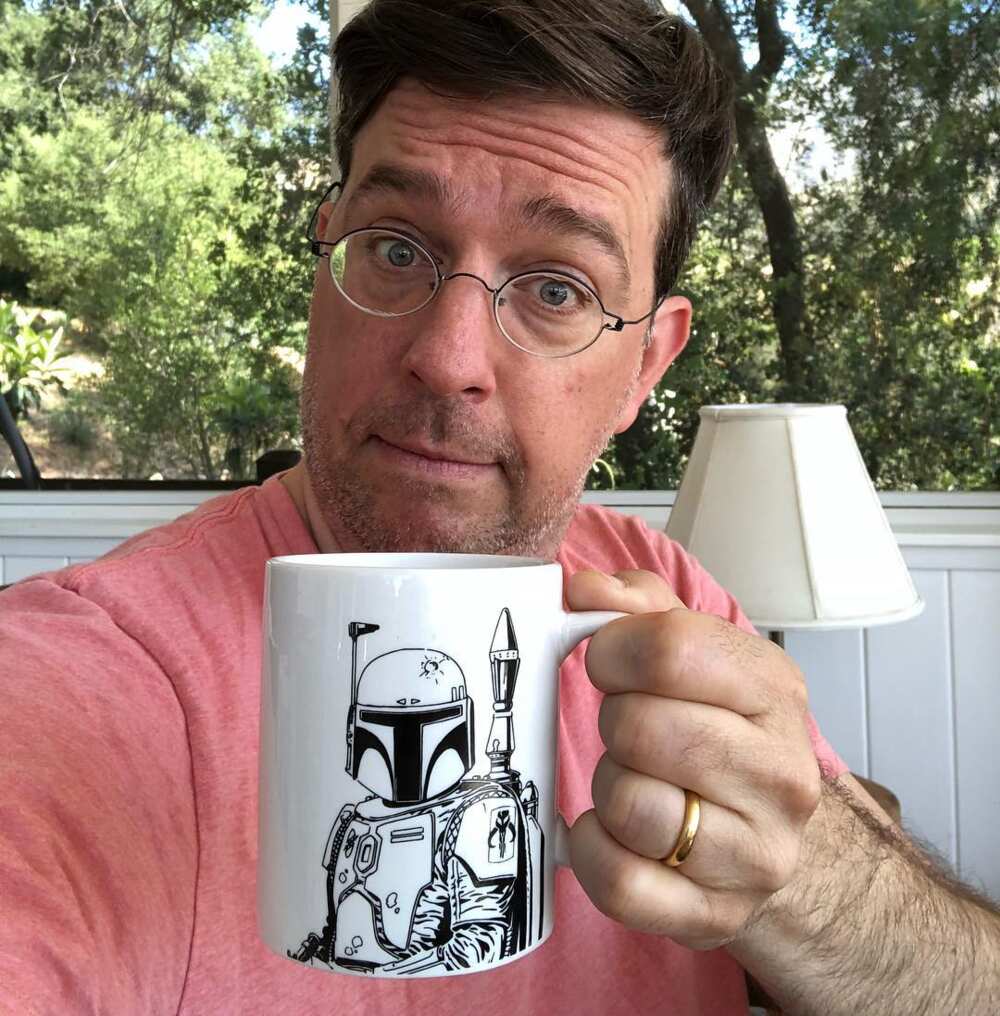 Here is all you need to know about the actor; his movie roles, background, education and much more.
Profile summary
Name: Edward Parker Helms
Date of birth: 24th January 1974
Age: 46 years old
Place of birth: Atlanta, Georgia, USA
Current residence: Los Angeles, California
Zodiac sign: Aquarius
Nationality: American
Ethnicity: Caucasian
Siblings: Susan Carol Helms Daley & John Paxton Helms
Marital status: Married
Height: 5 feet 11¾ inches
Weight: 74 kgs
Eye colour: Blue
Hair colour: Dark Brown
Profession: Actor, Producer, Writer & Comedian
Net worth: $20 million
Family and background
Edward Parker was born in Atlanta, Georgia to parents, John Helms and Pamela Ann Parker. His mother was a school administrator while his father was a navy veteran turned lawyer and insurance executive.
The actor describes his mother as a health nut saying that the sweetest thing they had in their house was Raisin Bran. When he was 13 years old, the star had heart surgery to fix supravalvular aortic and pulmonic stenosis.
The procedure took nine hours, and he was in the intensive care unit for about a week. To date, he still sees a cardiologist to get checkups on his heart and has a 10-inch zipper scar right down his sternum.
Ed Helms education
Growing up, Ed Helms attended Westminster, an independent Christian day school in Atlanta, GA. In Westminster, he was an active member of the Westminster Players and performed in plays such as Into the Woods, All My Sons, and Greater Tuna, and won The International Thespian Festival with the cast of The Dining Room.
He graduated from the school in 1992. Edward also attended the Interlochen Center for the Arts. While is not specified when he graduated, he it is listed among the schools' high performing alumni.
What was Ed Helms college? After Westminster, the would-be actor enrolled in Oberlin College with an aim to study Geology.
However, he changed his major and decided to study Film Theory and Technology. The star graduated from Oberlin in 1996.
In his junior year at Oberlin, he went to New York University's Tisch School of the Arts for a semester and took an undergraduate film program.
Did Ed Helms really go to Cornell?
No, he did not. His The Office character Andy, however, is a Cornell alumnus.
In real life, Edward is an Oberlin graduate, but he did give a speech to the Cornell 2014 graduating class.
How old is Ed Helms?
The Hangover actor was born on 24th January 1974. He celebrated his birthday earlier this year and currently, Ed Helms age is 46 years old.
As for Ed Helms height and weight, the star is 5 feet 11¾ inches tall and weighs about 74kgs.
Ed Helms movies and TV shows
The 46-year-old is a seasoned actor who has received several awards for his on-screen performances. With over 70 acting credits on his IMDb page, it is clear that he is not a stranger to the camera.
Here are some films and series that the actor has featured in through the years
Blackballed: The Bobby Dukes Story (2004) - Bunker
Cheap Seats: Without Ron Parker (2004) - Bradley Wallace
Zombie-American (2004) - Glen the Zombie
Everyone's Hero (2006) - He voiced Hobo Louie
I'll Believe You (2006) - Leon
Samurai Love God (2006) - He voiced the Samurai Love God for three episodes
Evan Almighty (2007) - Ark Reporter
Walk Hard: The Dewey Cox Story (2007) - Stage Manager
Semi-Pro (2008) - Turtleneck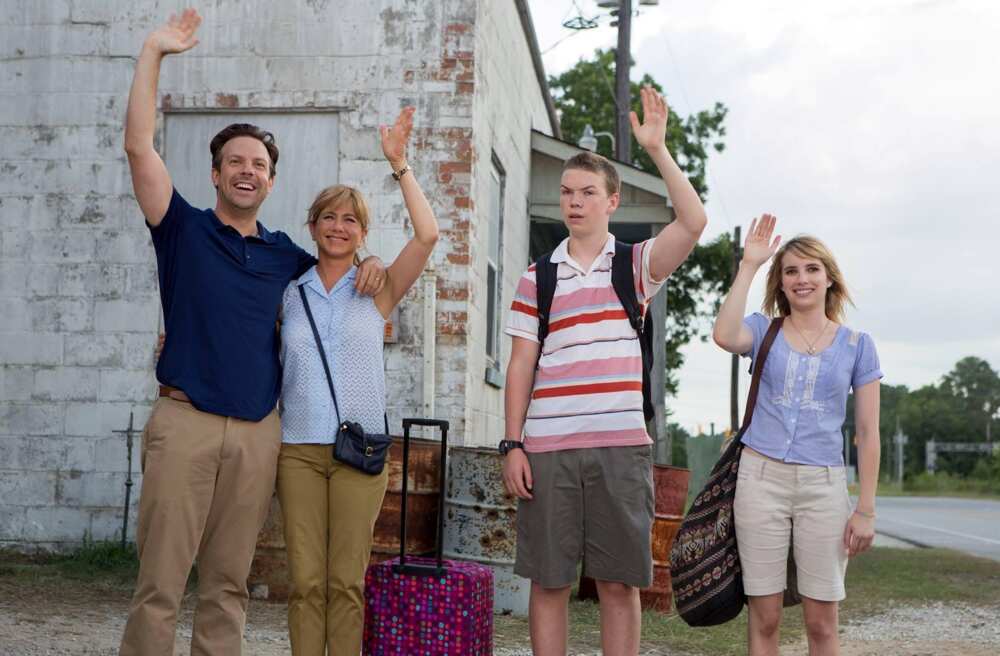 Harold & Kumar Escape from Guantanamo Bay (2008) - Interpreter
American Dad! - In 2008, he voiced Mr. Buckley on the episode Stanny Slickers II: The Legend of Ollie's Gold
Meet Dave (2008) - No. 2 - 2nd In Command
Lower Learning (2008) - Maurice
The Smell of Success (2009) - Chet Pigford
Monsters vs. Aliens (2009) - News Reporter
Family Guy (2009) - He voiced Al Gore in the season seven episode, FOX-y Lady
The Goods: Live Hard, Sell Hard (2009) - Paxton Harding
Childrens Hospital - From 2008 to 2010, he featured in four episodes of this show as Dr. Ed Helms / TV Announcer.
Cedar Rapids (2011) - Tim Lippe
Wilfred (2011) - Darryl in the season one episode, Acceptance
Jeff, Who Lives at Home (2011) - Pat
The Lorax (2012) -The Once-ler
The Mindy Project (2012) - Dennis in two episodes
Arrested Development (2004 & 2013) - James Carr in three episodes
NTSF:SD:SUV (2011 - 2013) - Eddie / Eddroid in three episodes.
We're the Millers (2013) - Brad Gurdlinger
Tiny Commando (2013) - Cesar Pequeno in four episodes.
They Came Together (2014) - Eggbert
Stretch (2014) - Karl
Vacation (2015) - Rusty Griswold
Love the Coopers (2015) - Hank
Captain Underpants: The First Epic Movie (2017) - Captain Underpants / Mr. Krupp
I Do... Until I Don't (2017) - Noah
Chappaquiddick (2017) - Joseph Gargan
Father Figures (2017) - Peter Reynolds
The Clapper (2018) - Eddie Krumble
A Futile and Stupid Gesture (2018) - Tom Snyder
Tag (2018) - Hogan 'Hoagie' Malloy
Corporate Animals (2019) - Brandon
BoJack Horseman - Ed Helms Bojack character is Kyle / Kyle Carson. Kyle is Charlotte's husband and Penny Carson's father. He was in three episodes; Escape from L.A., The Showstopper and Good Damage.
Coffee & Kareem (2020) - Coffee. The movie was released on 3rd April on Netflix. This is the first one of original Ed Helms Netflix films.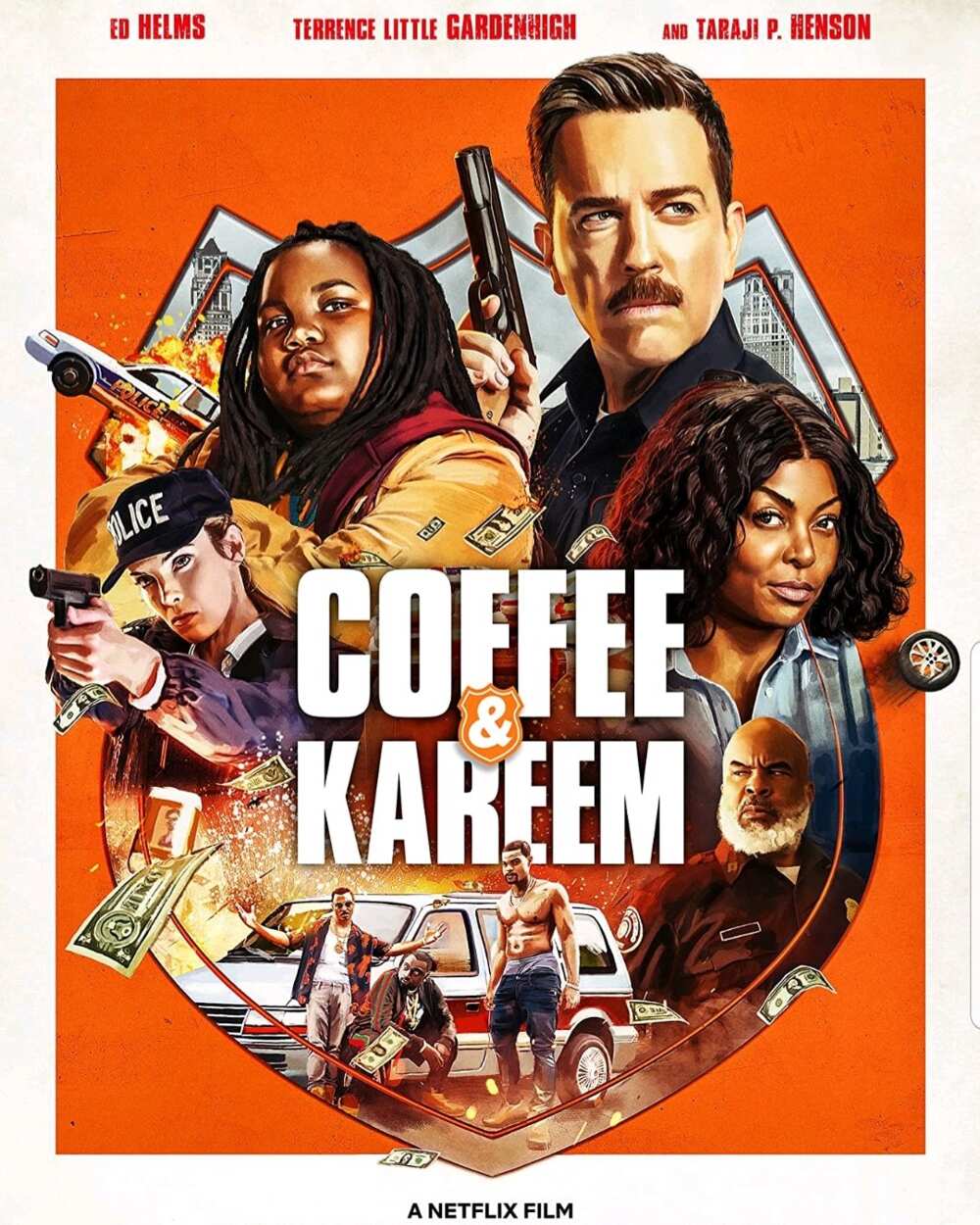 Other Ed Helms movies and series on Netflix include The Clapper, The Goods: Live Hard, Sell Hard, The Office, and Chappaquiddick.
Ed Helms Hangover
Of all Ed Helms movies, the Hangover films are probably his most famous ones. The first Hangover movie was released more than ten years ago on 5th June 2009.
The next year The Hangover won several awards including a Golden Globe award in the 'Best Motion Picture - Comedy or Musical' category. Almost two years later, on 26th May 2011, The Hangover Part II was released.
Bradley Cooper, Zach Galifianakis and Ed Helms came together one more time and made the final film in the franchise. The Hangover Part III premiered on 23rd May 2013.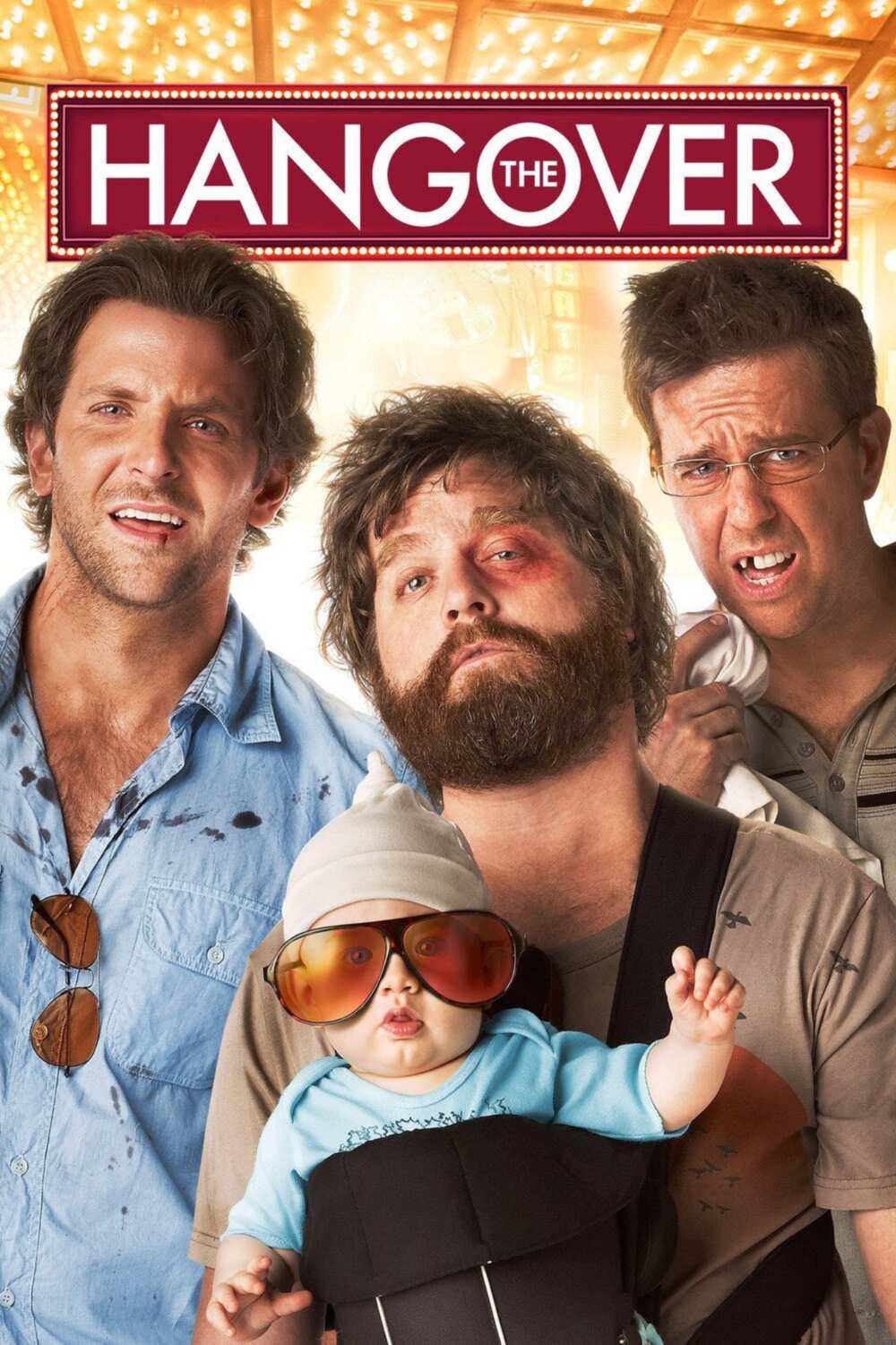 Ed played the role of Stu price in all three movies. Did Stu really lose a tooth in The Hangover?
No, he did not. In order to achieve his toothless smile in The Hangover (2009), Helms had to take out an already existing fake tooth.
When asked about his missing tooth, he said that
I have an implant. An adult tooth never came in, and when I was 16, they did a permanent implant. We started to do different tests with prosthetics and blacking it out, and nothing worked. I was not eager to take out my implant because my mouth is healthy, but I talked to my dentist, and he was like, 'Yeah, we can do it!' My dentist was really into it.
Ed Helms The Office
Other than playing Stu on The Hangover, Ed is also widely known for playing Andy Bernard on the NBC show, The Office.
Ed joined the show in season three in the Gay Witch Hunt episode. From then on, he featured six seasons and in 152 episodes.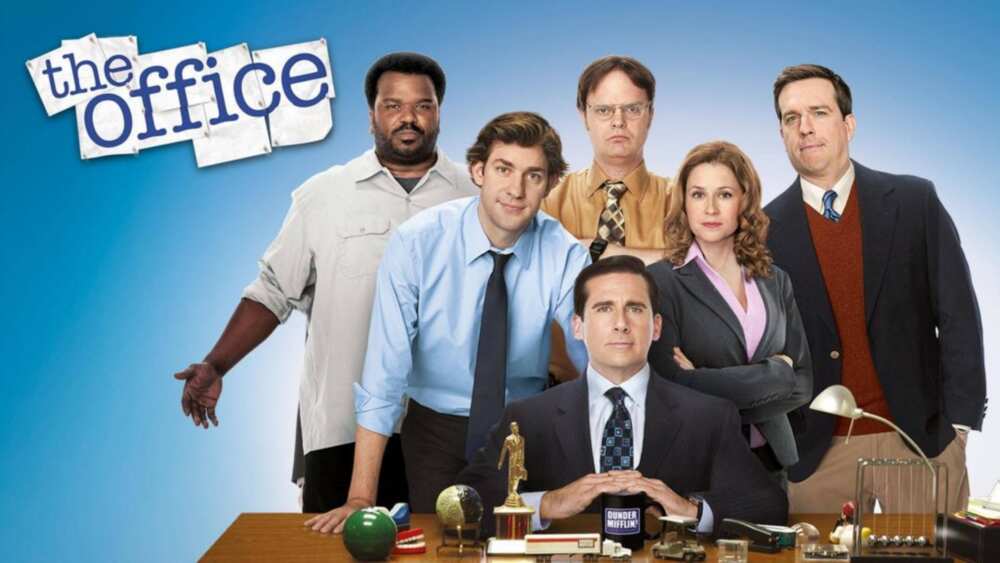 While he was a major part of the show, he would often miss in several episodes. His absence was quite significant in season three and nine.
This left many fans wondering "Why did Ed Helms leave the office?" The star had to leave halfway through season nine in order to shoot The Hangover Part III.
He eventually came back to the show in time to join his castmates for the final few episodes of The Office. During his time with the show, he starred on a few of the series spin-offs such as
The Office: The Outburst (2008)
The Office: Blackmail (2009)
The Office: Subtle Sexuality (2009)
The Office: The Girl Next Door (2011)
To anyone nostalgic The Office fans, the star recently spoke about how he thinks his The Office character would fair during the quarantine times.
Ed Helms net worth
The Coffee & Kareem actor is quite wealthy. As of 2020, his net worth is estimated to be about $20 million.
Not only does he get money from working as an actor on films, but Helms has also worked with companies such as Budweiser, Burger King, Doritos, and AT&T, among others.
Is Ed Helms gay?
No, he is not. Any Ed Helms gay rumours are unfounded.
However, he is known to support members of the LGBTQ+ community. In July 2012 Georgia-based Chick-fil-A President Dan Cathy, came out stating that his company his 'guilty as charged' when it comes accusations that the company is actively opposed to gay marriage.
He further stated that the organization only supported 'the traditional family'. When Ed Helms found out about this, he took to Twitter to call out and boycott Chick-fil-A.
In an effort to save face after Helms's criticism and boycott, the company, through its spokesman released a statement that stated in part,
From the day, Truett Cathy started Chick-fil-A, he began applying biblically-based principles to managing his business. The Chick-fil-A culture and service tradition in our restaurants is to treat every person with honour, dignity and respect ­regardless of their belief, race, creed, sexual orientation or gender. Going forward, our intent is to leave the policy debate over same-sex marriage to the government and political arena.
Is Ed Helms married?
Yes, he is. Who is Ed Helms wife?
The star has managed to keep his family out of the public eye. You can neither find information about when Ed Helms married her nor anything as simple detail as her name.
The actor did, however, once speak about his wife during an interview with Jimmy Kimmel. In 2019 a tabloid had come out with a story claiming that Demi Moore was Ed Helms girlfriend.
I get a call from my publicist, and she says, 'I think I know the answer to this but just double-checking, you're not in a romantic relationship with Demi Moore, right?' I was like, 'No, I'm happily married, I'm on vacation with my family. What are you talking about?'"
Once he got off the phone with his publicist, Ed, who was on vacation with his wife and family, rushed to tell his wife that this was not true. Instead of her being offended, she and her mother laughed at the idea of him and Demi Moore dating.
I am really anxious. She is sitting there with her mother, and before I can say anything they go, 'Demi Moore? High five! They are like, 'Can you believe this tabloid thought you and Demi Moore could be a couple? That is insane.
Does Ed Helms really sing?
Yes, he does. One of the most memorable moments from The Hangover is the Ed Helms singing scene.
The actor wrote the famous 'Stu Song' on the set of the film, and it was added in the movie. Not only can he sing, but he can also play the piano, harmonica, guitar and banjo quite well.
You can also listen to Ed Helms singing voice when you watch him as The Once-ler on The Lorax. His love for music did not start on TV.
When he was in college, he was part of the Obertones an all-male acapella group in Oberlin College. With his friends, Jacob Tilove and Ian Riggs Helms formed 'The Lonesome Trio,' a bluegrass band.
Years later, after graduating from college and moving to Los Angeles, he co-founded the L.A. Bluegrass Situation with Amy Reitnouer. He still performs with The Lonesome Trio, and they have released a self-titled album.
Ed Helms is undoubtedly a man of many interests and talents. Not only is he hilarious in movies, but his humour also extends to real life.
Source: Legit.ng