Stephen A Smith bio: age, height, net worth, salary, is he married?
Stephen A Smith is famously known for being the commentator of ESPN's First Take talk show. He is also an actor, radio host and sports journalist who has worked with different media organizations in his career.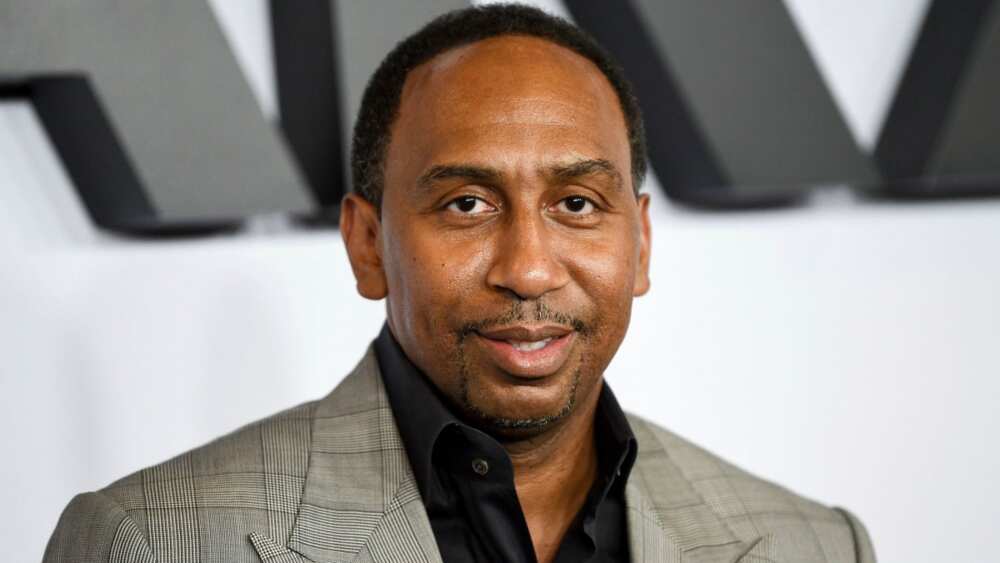 Many people only know him as a sports commentator on First Take, but beyond that, he has a more interesting personality. Check out Stephen A Smith's bio to learn more about him.
Profile summary
Name: Stephen Anthony Smith
Age: 52 years old
Date of birth: October 14, 1967
Place of birth: The Bronx, New York, USA
Zodiac sign: Libra
Ethnicity: African-American
Nationality: American
Parent: Janet Smith
Siblings: Four sisters and one brother
Eye color: Black
Hair color: Black
Height: 6 feet 1 inch
Weight: 70 Kgs
Profession: Actor, radio host and sports journalist
Early life and education
Stephen A Smith was born in the Bronx, New York, on October 14, 1967. His mother was called Janet Smith, but details of her occupation are not available. His father was a hardware store owner, although his name has not yet been disclosed to the public.
He grew up along with five siblings; four sisters and one brother. However, his only brother, Basil, passed on in 1992 following a fatal car accident. He also has a half-brother from his father's side, whose name is not yet known.
Stephen graduated from Thomas Edison High School in Queens and then proceeded to join the Fashion Institute of Technology. After just one year of study, he received a basketball scholarship to study at Wisdom-Salem State University in North Carolina.
While pursuing his education at the college, he continued playing basketball coached by Clarence Gaines. He did the unimaginable when he wrote a column for the University's The News-Argus newspaper, advocating for the retirement of his coach sighting the coach's deteriorating health.
From then, it was clear that Stephen had the qualities of a candid journalist. He is also an avid member of the Omega Psi Phi Fellowship.
Stephen A Smith height and other body measurements
Stephen is moderately tall with a height of 6 feet 1 inch. He weighs approximately 70 Kgs. He has an athletic physique with a body generally considered slim. His eyes and hair are black.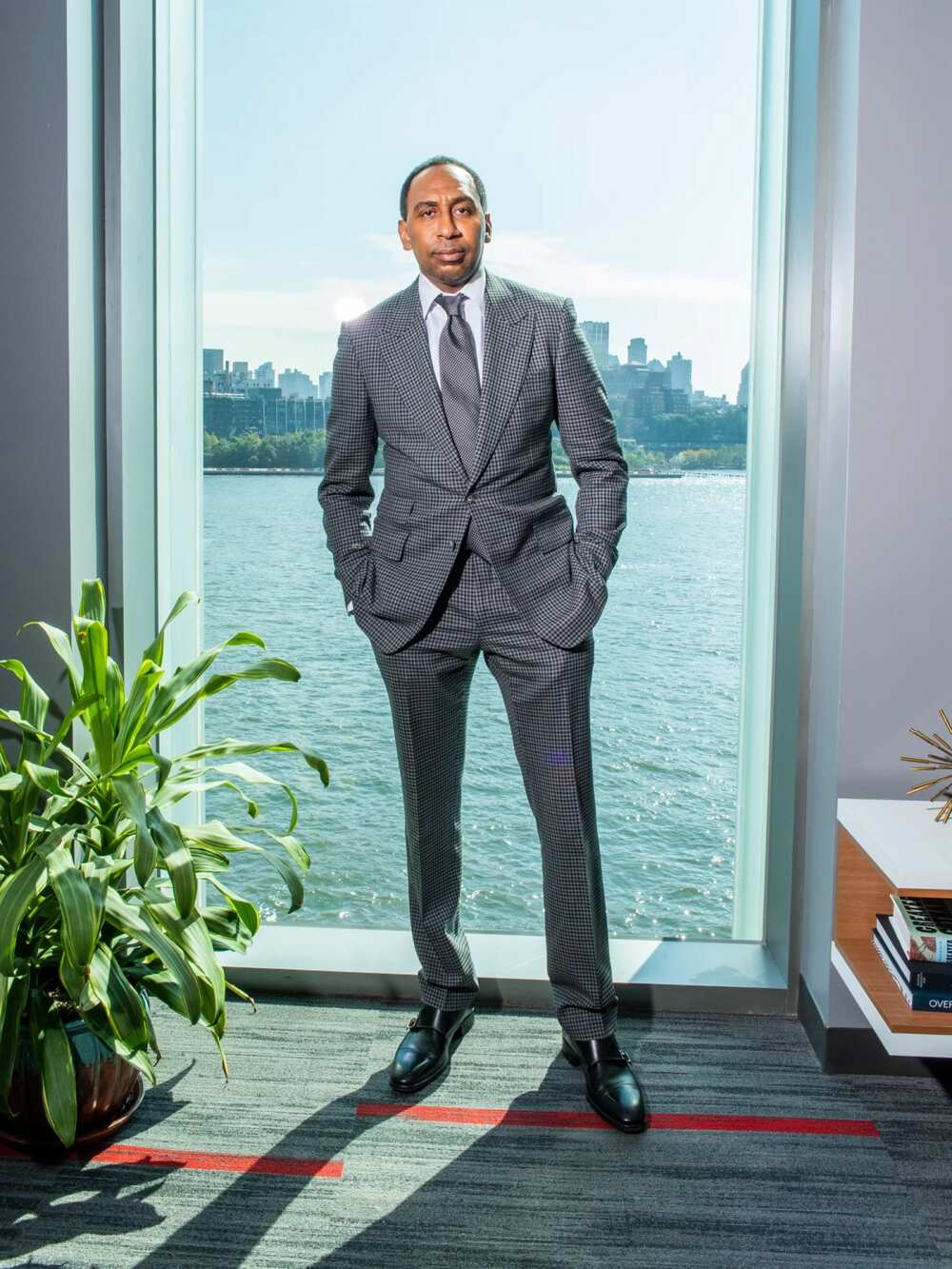 Career
He is famously known for being a sports commentator, but he has also had a few acting roles.
Media career
Just after completing his education, Stephen joined the sports department of Winston-Salem Journal and started writing as a clerk. Later on, he became a reporter with the Greensboro News and Record, and the New York Daily News.
He spent a significant period of his career as a reporter for the Philadelphia Inquirer. He joined in 1994 and went on to hold various positions such as NBA writer, NBA columnist, and ultimately general sports columnist in 2003.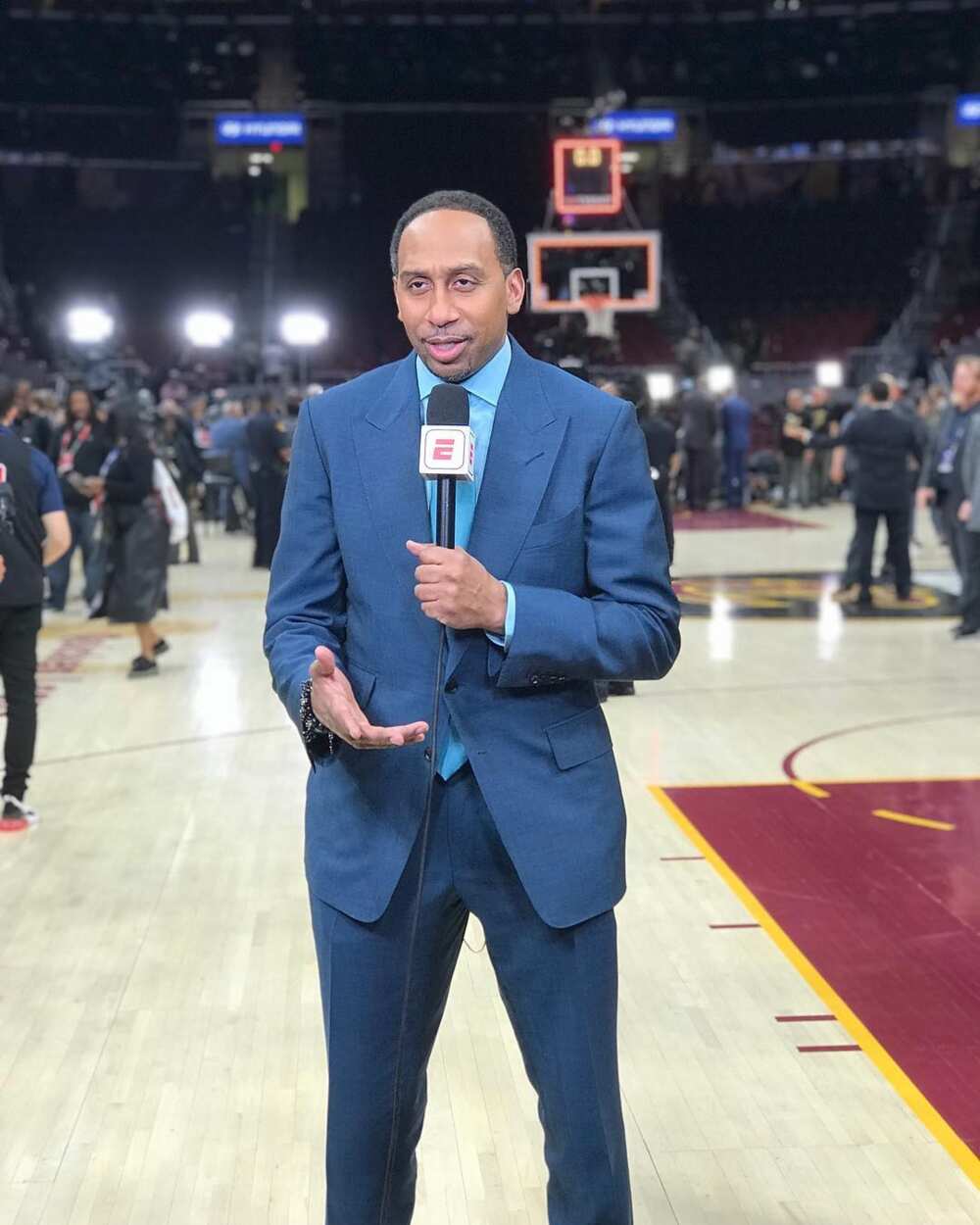 In 2003, he was contracted to join the ESPN television broadcast network. While working with ESPN, he resumed his columnist activities for the newspaper in 2010.
He has had quite a prosperous time working with ESPN as a basketball reporter and analyst. He was an analyst for the NBA Shootaround pregame show in 2003.
Between 2005 and 2007, he was the host of ESPN's Quite Frankly With Stephen A. Smith, and later in 2014, he started a daily show called The Stephen A. Smith Show.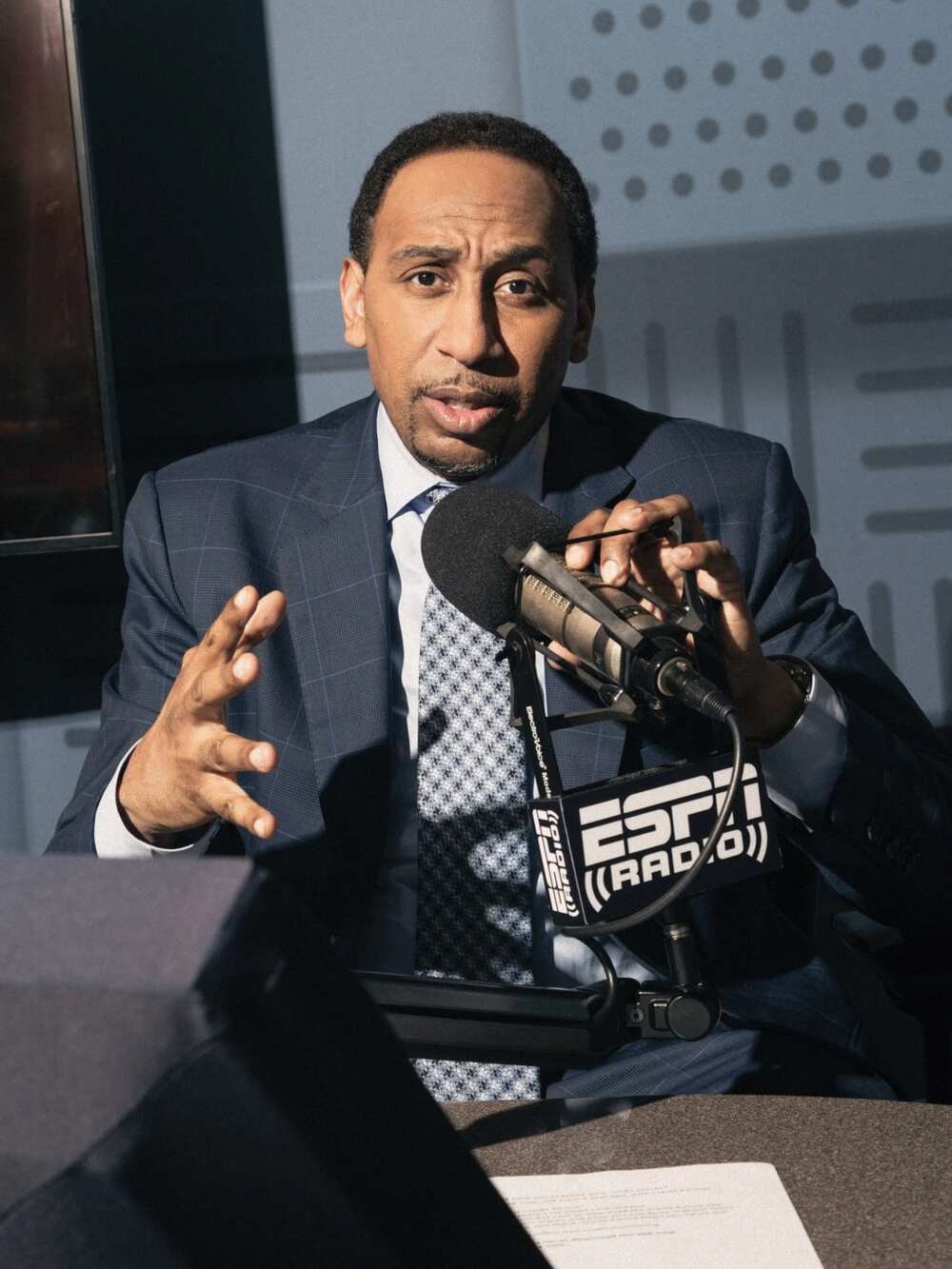 He also featured in Fox Radio Sports morning show in 2009, and he is remembered for predicting that LeBron James, Dwayne Wade, and Chris Bosh would join Miami Heat in 2010.
Stephen became famous for his participation in ESPN's First Take. He partnered with Skip Bayless from 2012 to 2016 in the show. After Bayless left the show in 2016, Stephen was paired with Max Kellerman, and they have been commentators on the show until to date.
Acting career
Smith has also had some exciting roles in the film industry. He made his acting debut in 2007 appearing on the ABC soap opera General Hospital as Brick. Later in 2007, he portrayed Allan in I Think I Love My Wife.
Stephen A Smith net worth
Currently, he has a net worth value of about 10 million US dollars. A significant portion of his net worth is attributed to earnings from his illustrious career in the media industry.
Stephen A Smith house
The media personality owns and lives in a magnificent house in New York, USA.He acquired the property in 2001 at an approximate value of 1 million US dollars.
Stephen A Smith wife
Is Stephen A Smith married? He is single and has no history of dating or marriage. He is one celebrity who has never gone public with his love life.
Stephen was once engaged to a woman whose identity is not revealed, but the relationship ended after a considerable period. However, he disclosed that he has two daughters whose age difference is one year. Besides their existence, no other information such as age and names of Stephen A Smith kids is available.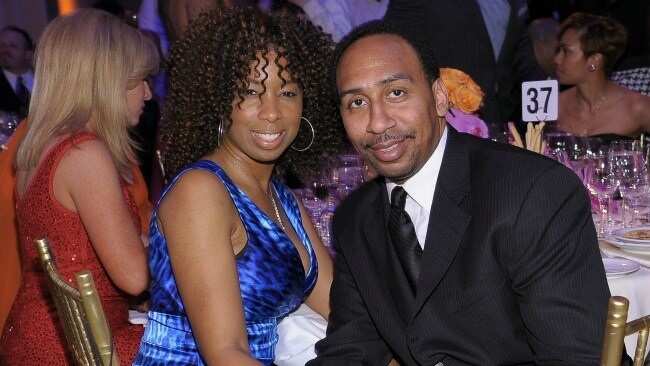 Stephen had close ties with his mother, and when she died of cancer on June 1, 2017, he pointed out his daughters as the only source of hope he had in life.
Rumors about his personal life
He is known to be highly vocal and sometimes provocative when it comes to sporting issues, but he prefers to be confidential when it comes to his dating and personal life matters. His silence on his personal life has sparked lots of rumors
For instance, it has been said that he has a son, but he has neither accepted nor declined the stories. Also, many people thought that he was dating after he was seen in the company of an unknown lady during Steve Harvey Foundation's annual gala in 2011. However, he has never commented on his relationship with the lady.
Stephen A Smith young appearance
Ever wondered how Smith looked like when he was young? Here is a photo making rounds in social media showing the media personality in his younger days.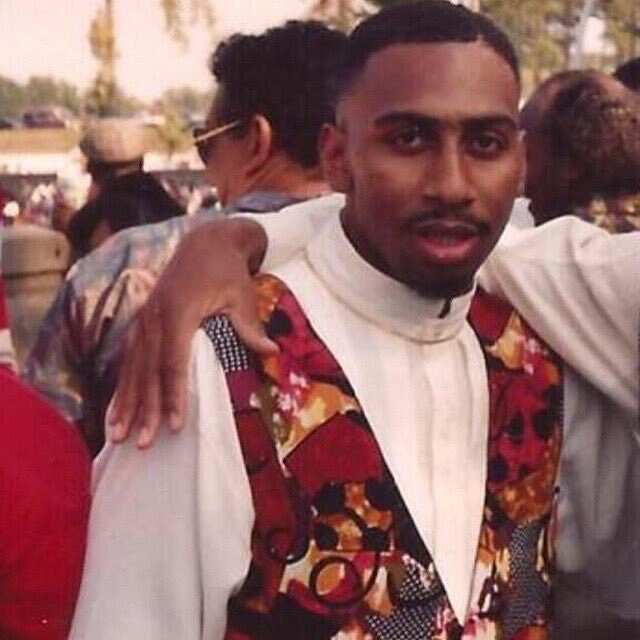 Frequently Asked Questions
Here are some of the answers to questions that many people have been asking about the celebrity.
How much does Stephen A Smith make?
Stephen A Smith salary is estimated to be 8 million US dollars.
What is Stephen A Smith age?
He is 52 years old. The media personality was born on October 14, 1967.
What NFL team does Stephen A Smith support?
He supports the Pittsburgh Steelers.
What team did Stephen A Smith play for?
He played for Wisdom-Salem State University in North Carolina during his days in college.
What happened to Stephen A Smith's arm?
He tore off his rotator cuff when he took up boxing to lose a few body pounds.
Social media availability
Smith is an active user of both Instagram and Twitter. On Instagram, he has about 2.6 million followers, while on Twitter, he has 4.9 million followers.
He uses the platforms to update fans about NBA sporting activities and also express his opinions on the game.
Stephen A Smith is one of the most outstanding and prosperous media personalities in America. His unique voice and style of commentating make him a likable character in the media industry.
Source: Legit.ng