Lola Consuelos bio: age, height, parents, college, singing
Lola Consuelos became famous on the day she was born because her parents are celebrities. Know more about her and what she is looking forward to.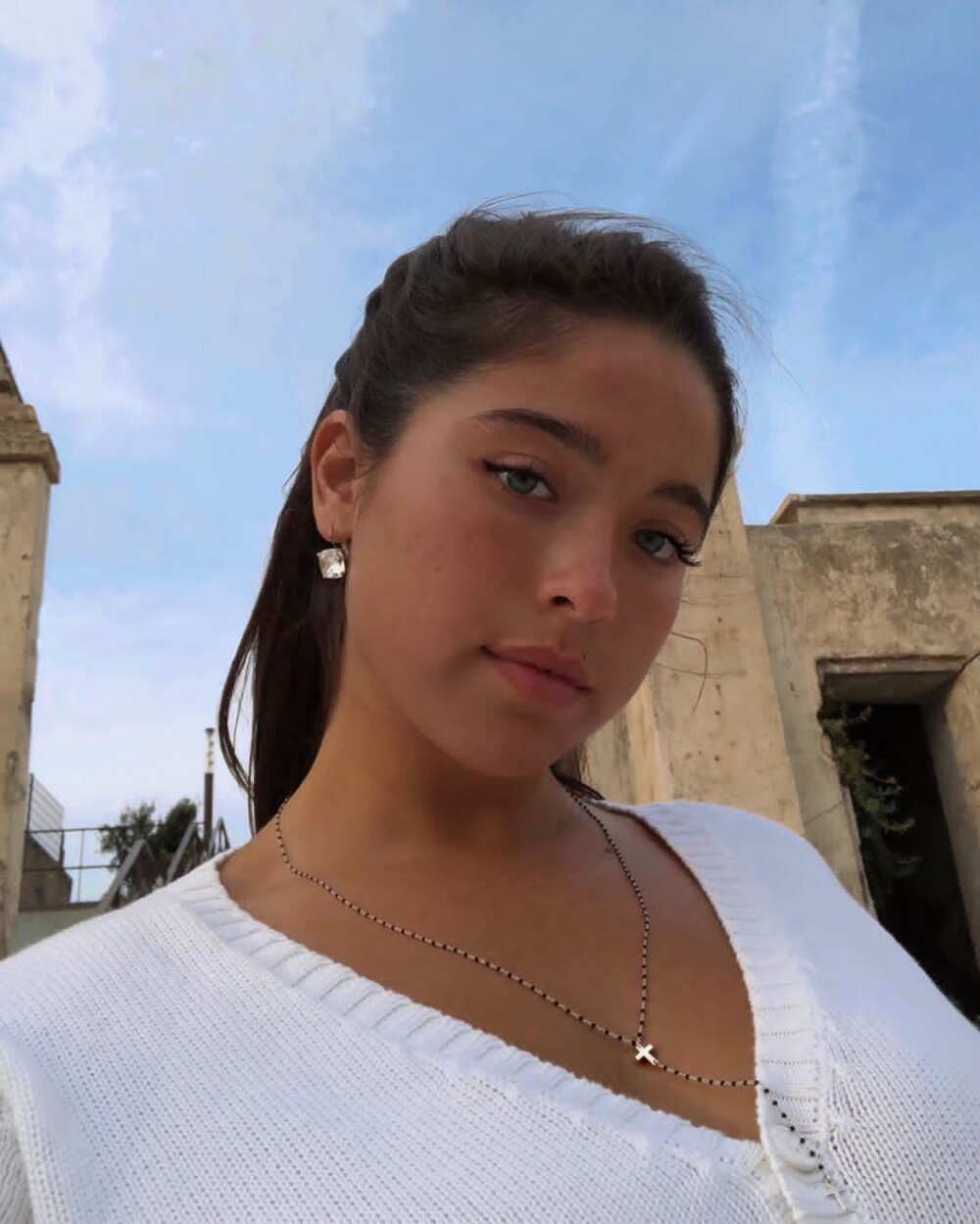 She is the only daughter of Kelly Ripa and Mark Consuelos, who are big shots in the American entertainment industry. Even though Lola has not yet ventured into any profession, she is popular with a considerable following on social media.
Profile summary
Name: Lola Grace Consuelos
Lola Consuelos age: 18 years
Date of birth: June 16, 2001
Place of birth: New York, USA
Zodiac sign: Gemini
Parents: Kelly Ripa and Mark Consuelos
Grandparents: Joseph and Esther Ripa, Saul and Camilla Consuelos
Siblings: Michael Joseph and Joaquin Antonio
Boyfriend: Tarek Fahmy
Height: 5 feet 5 inches
Weight: 63 Kgs
Eye color: Brown
Hair color: Dark brown
Body measurements: 38-25-37 inches
Known for: Being a celebrity kid
Early life, family and educational background
In a family that has three children, Lola is the only daughter and second-born child of Kelly Ripa and Mark Consuelos. She was born on June 16, 2001, in New York, USA and grew up along with her siblings, Michael Joseph and Joaquin Antonio. Of all Kelly Ripa children, Lola seems to be the most popular.
How old is Lola Consuelos?
She celebrates her birthday on 16th June of every year. Lola Grace Consuelos age is 18 years. She turns 19 years old on June 16, 2020.
What school does Lola Consuelos go to?
Lola graduated from high school in 2019. After exploring different options for university, with help of her parents, she chose and joined the New York University Tisch School of the Arts' Clive Davis Institute of Recorded Music.
Lola Consuelos college education is expected to end in 2023 after completing the course. Currently, two Kelly Ripa kids, Lola and Michael, are at the university.
What does Mark Consuelos do?
Mark Consuelos, Lola's dad, is a celebrated American actor. He has been active in the film industry from 1995 to date.
He boasts of playing different roles in several movies and TV shows and also winning awards such as the American Latino Media Arts Award (1998 and 1999) and Teen's Choice Award (2018).
Appearance
Lola's beauty was noticeable ever since she was young. In fact, most people who have observed her photos keenly remark that she resembles her mother, Kelly Ripa.
Lola Grace Consuelos hot body measures 38-25-37 inches. She stands at 5 feet 5 inches and weighs 63 Kgs. She has brown eyes while her hair color is dark brown. Here is Lola Consuelos hot picture that shows her gorgeous physique.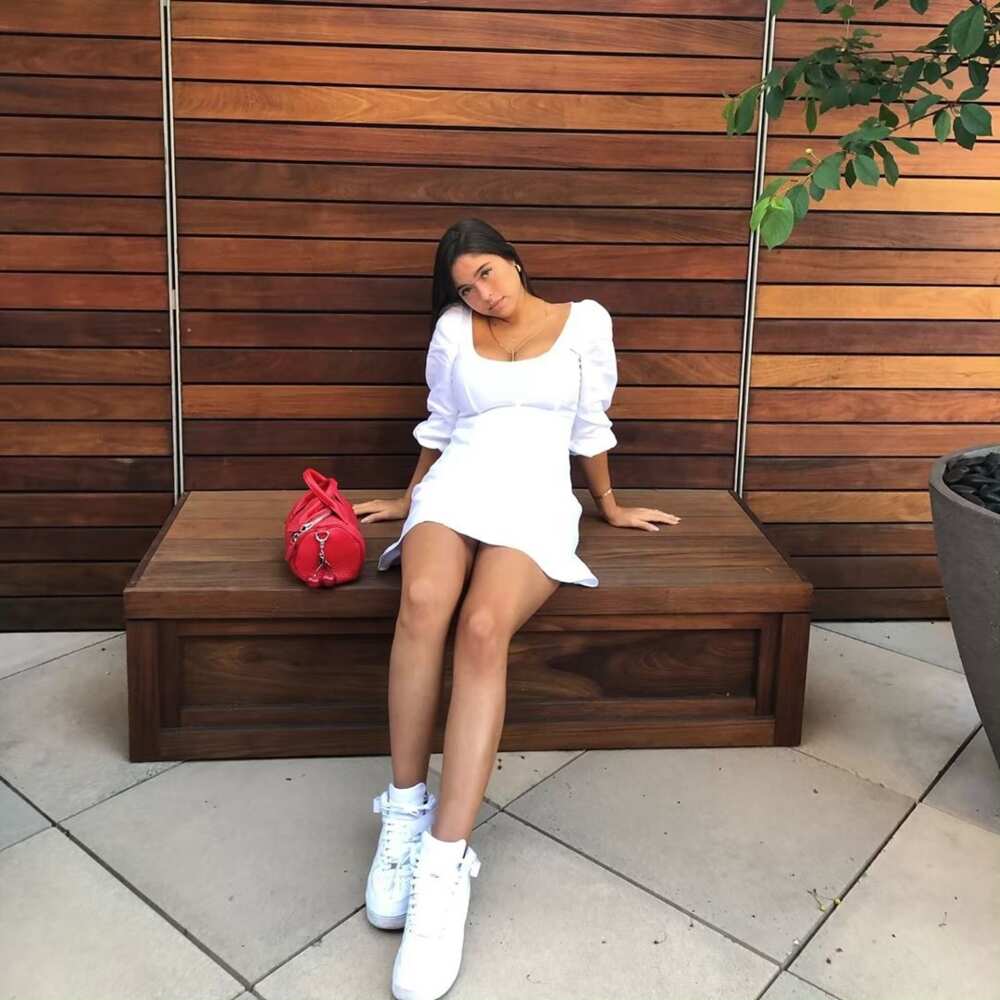 Rise to fame
She started being on the limelight when she was born as her parents are famous. People have seen her grow and transform from a cute baby to the adorable young woman she is today.
Although she is famous, Kelly Ripa daughter prefers a confidential lifestyle except for a few occasions that she appears in public. The few times that she has grabbed public attention were when she graced the two CNN Heroes event alongside her mother and when she attended the Nine Lives blue carpet premiere in Los Angeles with her father.
She took everyone by surprise by showing that she had some handy culinary skills when she prepared a sumptuous dish with her mother in the show Live With Kelly and Ryan.
She is known to have an interest in skating, but in a move that surprised a majority of her fans on Instagram, she posted a video of her singing Jealous, a song originally released by Labrinth. Indeed, she has powerful vocals, and she was lauded by fans who commented on the post, including her mother.
Is she currently dating?
Lola has been dating her boyfriend, Tarek Fahmy, since 2017 during her high school days. Their relationship was on the low key until they were seen together during the Prom night Party at school in 2018 and 2019.
Are you interested in knowing more about Tarek? Lola's boyfriend is of Egyptian descent, and he is a sports enthusiast. Currently, he runs a sports vlog called TF Squared. He uses the platform to discuss issues and news about football and also hold live interviews.
Has Lola's mother approved of their relationship? Well, Ripa is a no-nonsense woman, especially when it comes to family matters involving her children.
Ever since Lola was young, she was strict on her and even dictated her dressing style. Concerning her daughter's relationship with Tarek, she has not yet expressed a firm opinion. However, on a picture that Tarek posted on a social media platform while wearing an NYU T-shirt, Ripa commented, "I'm still on the fence…."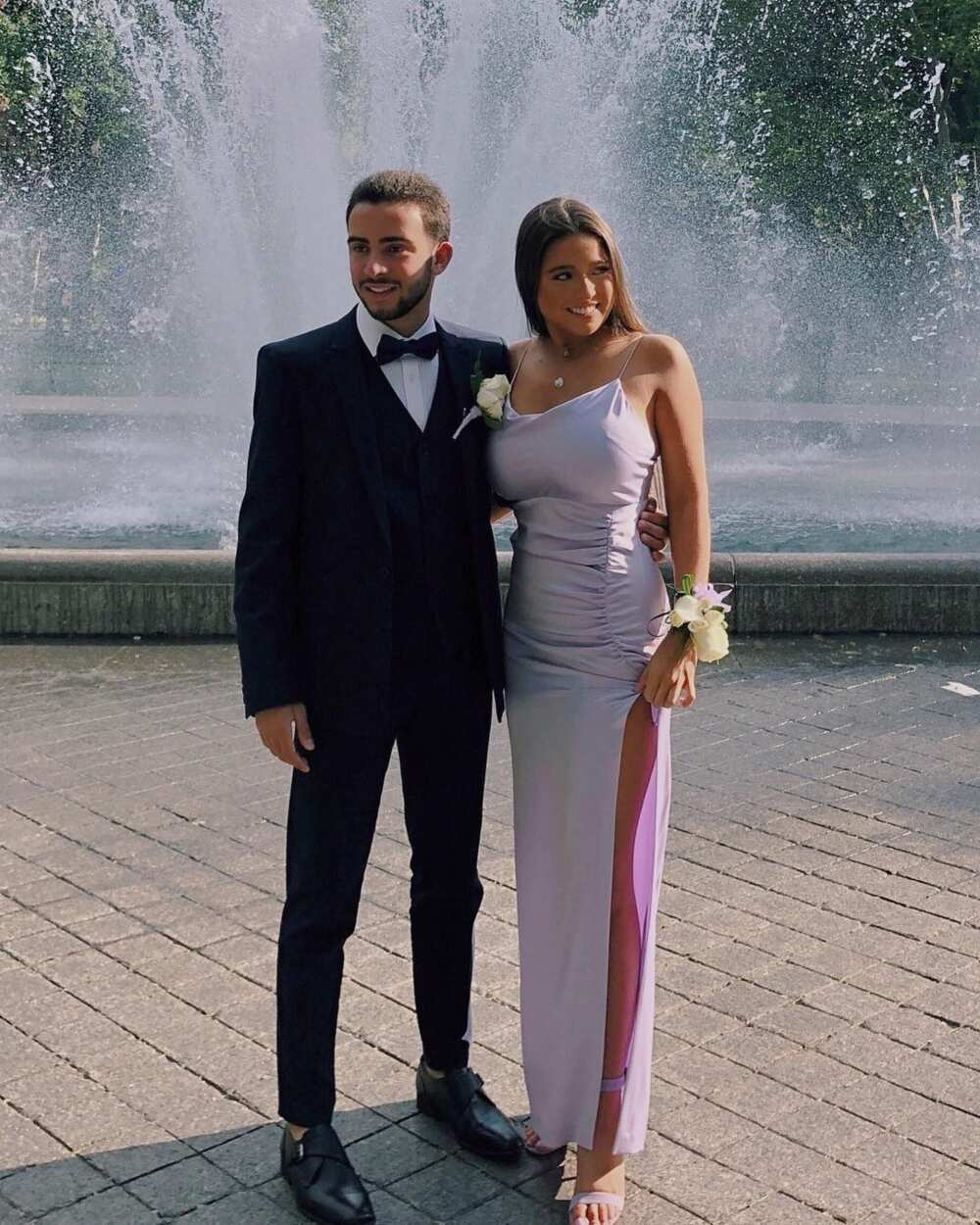 Net worth details
Recently, Lola joined the university after completing her high school studies. She has not yet picked a profession, and it seems that she is focused on completing her studies.
Currently, her net worth details are not available, but it is understandable because she has not ventured into any profession to earn revenue. However, her parents are wealthy people with an estimated net worth of 140 million US dollars, of which Lola enjoys.
Social media presence
Want to stay connected with the Lola on social media? She is available on Instagram, where she shares lots of details about her personal life, especially family, boyfriend, and vacations. She has approximately 206k followers on the platform.
We are yet to see the best of Lola Consuelos because she has not yet ventured into any profession. With the popularity that she is currently enjoying, she has a bright future.
Source: Legit