GIG Logistics branches in Nigeria, working days, delivery prices, delivery time, waybill tracking
GIG Logistics is your go-to logistics solution. With a lot of local branches spread all over the country, you can be sure that your goods will be delivered on time. Their robust network offers domestic intra as well as inter-state express delivery services. You can agree with the company's tagline that indeed, they are 'a better way to deliver.' This affirmation of excellent processes and customer care services make it convenient to do deliveries.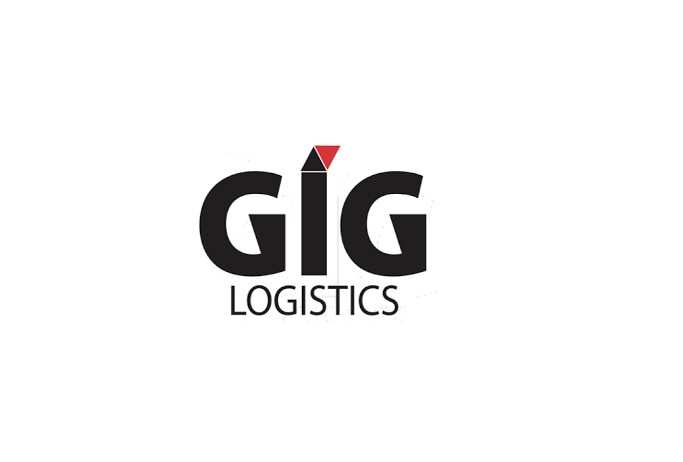 The company is committed to ensuring that businesses never have to wait. With guaranteed timely delivery, you can focus your efforts on the things that matter without worrying about your consignment. GIG Logistics ensures smooth services from freight forwarding to e-commerce logistics as well as express courier delivery services. To crown it all, the services offered are all done at affordable prices.
GIG Logistics branches
The company has several branches across the globe with offices spread in the US, Ghana and Nigeria. Being from Nigeria, you may want to know where the different branches are situated. The following is a breakdown of the different branches. It is important to know the branches just in case you want to apply for any of the lucrative GIG Logistics jobs.
1. GIG Logistics Head Office
Location: 1, Wole Ariyo Street, Off Admiralty Way, Lekki Phase 1, Lagos.
Email: info@giglogistics.ng
2. Aba
No 5 Asa Road Former/Old Nitel Building Aba
3. Abakaliki
1A, Ogoja Road (Beside Ecobank, Abakaliki)
4. Abeokuta
62, Tinubu Street, Ita Eko, Abeokuta, Ogun State
Alumni Building, Federal University of Agric (FUNAAB) Abeokuta, Ogun State.
5. Abuja - GIG Logistics Abuja
Garki: Shop C11, Efab Plaza, BeAbujaside Ibrahim Coomasie Cantonment, Area 11, Garki.
Gwarimpa: House 38, 3rd Avenue Gwarimpa, Opposite Union Bank Abuja
Gwagwalada: Ajibade Plaza, Shop 10, Plot 48, Along Park Road, Gwagwalada, Abuja
Kubwa: Block, 43, Gado Nasko way, opp 2/2 Court Kubwa
Maraba: 132, Giga Plaza, via Nyanya, Opp. Chrisgold Plaza, Maraba FCT
Madalla: Near Mobil Filling Station, Along Kaduna Express Road
Utako 1: Plot 113, I.V.W Osisiogu str, beside Utako Police Station, Utako District, FCT, Abuja
Utako 2: Suite A13, Abraham Plaza, plot 6 Ekikunam Street, opposite Utako Police Station, FCT
Wuse 2: Plot 80 Aminu Kano Cresent, (Opp. Shariff Plaza, beside Wema Bank)
Zuba: 206, Zuba Market, Opp. Lagos Line, Zuba Line, Zuba FCT
6. Ado Ekiti
No 1 Ijigbo Round About, Beside MTN Shop, Ijigbo Ado-Ekiti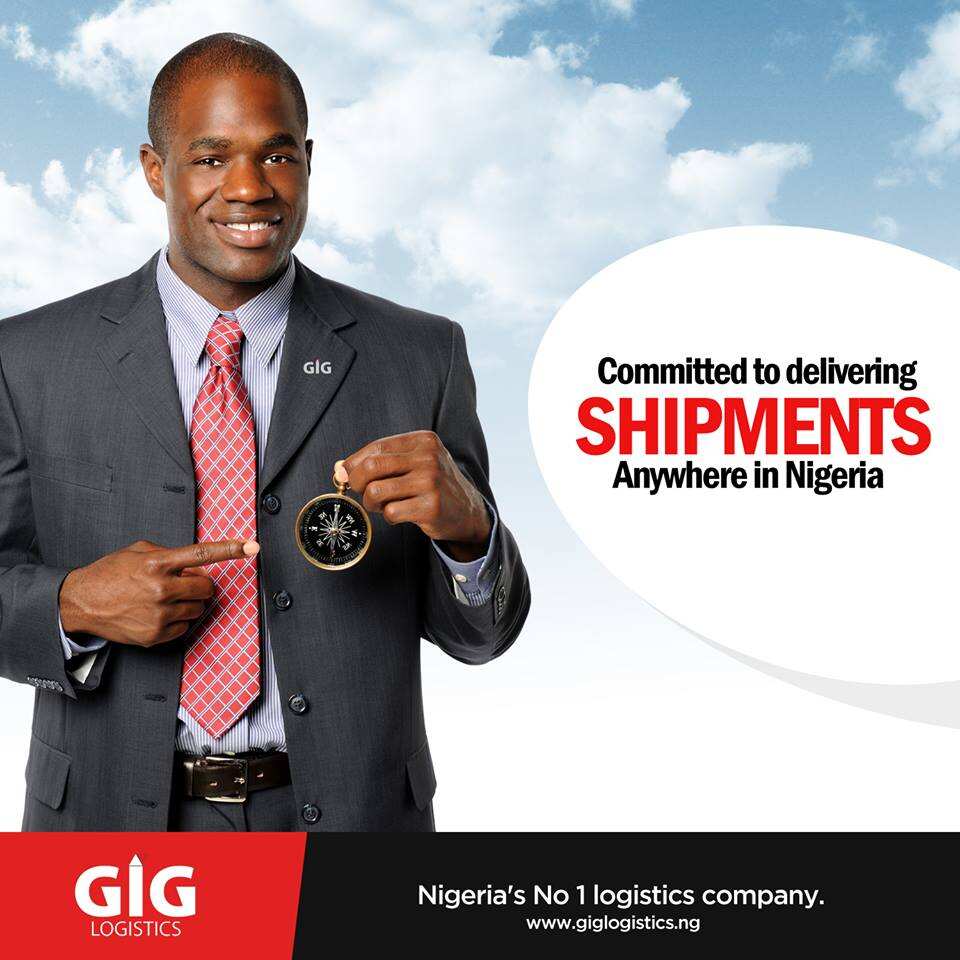 7. Akure branch
No 22 Oyemekun Road by Cathedral Junction Akure
8. Akwa Ibom
3, Monsignor Akpan Avenue, Itam industrial layout, opp Timber Market, Itam
9. Anambra
Awka – Elite Shopping Complex Opp Crunchies fries, Enugu/Onitsha Expressway, Awka
Onitsha – Conoil Filling Station By Bridge Head, Enugu-Onitsha Expressway, Onitsha
Nnewi – No 73 – Owerri Road, Martina Chukwuma Plaza (Innoson Plaza), Opposite The Salvation Army Church, Umudim Nnewi
10. Bayelsa
Yenagoa – Kpansia Epia, Opposite Wema Bank by INEC Junction, Yenogoa
11. Calabar
29 Ndidem Usang Iso Road ( Aka Marian Road) Calabar
12. Delta
Asaba 1: Asaba Onitsha Expressway, By Head Bridge
Asaba 2: 445, Nnebisi Road, opposite Zenith Bank, Asaba
Warri 1: 138, Effurun-Sapele Rd, by Airport Junction Warri
Warri 2: 116, Effurun-Sapele Warri Road, Effurun Opp. Our Ladies High School.
13. Edo
Uselu: 202, Uselu Lagos Road, Ugbowo Benin City
Akpakpava: 112, Akpakpava Road, Benin City
Airport Road: Shop 1, Omegatron Plaza, 47 Airport Road, Benin City
Auchi: Okene Express Way, Opp Auchi Polytechnic Staff Quarter
Ekpoma: Ukpenu Road Opp. Grail Message Centre, Akahia, Ekpoma, Benin Edo
Ramat Park: 42, Benin/Agbor Road, Oregbeni, Ramat Park Benin City, Edo State.
14. Enugu
7, Market Road, Holy Ghost Park, Opp. State Library, Ogui, Enugu
67, Zik Avenue Uwani Enugu
15. Ibadan
Ibadan 1: Town Planning Complex, by Sumal Foods, Ring Road, Ibadan.
Ibadan 2: Blk E2, Preboye shopping complex Sango Ojoo opposite University of Ibadan
Ibadan 3: No 76 Opposite Arisekola Mosque Iwo Road Ibadan
16. Ilorin branch
Unity/Taiwo Road Junction, beside Phone Mart, Ilorin190, Ibrahim Taiwo Road, Adjacent Chicken Republic/UBA, near JMK Plaza, Ilorin
17. Jos
Jos 1: Suite B3, Emerald Royal Plaza Zaramangada, Rayfield Road, Jos
Jos 2: Angwan Soya Zaria Road bypass, Opposite Jankwano Bingham University Teaching Hospital
18. Kano
69 Murtala Mohammed Way, Kano
19. Kaduna
Kaduna 1: 8 Ahmadu Bello Way, Off Kastina Roundabout, City Plaza, Kaduna State
Kaduna 2: Lagos Garage by Airforce Mami Mando, Kaduna State
Kaduna 3: Nnamdi Azikiwe Expressway by Command Junction, close to Samrada Fuel Station (beside 911 bakery).
20. Lagos
Alaba Int'l Branch: Cs1 (Ground Floor) CornerStone Plaza, Dobil Avenue, Ilufe Ojo – Alaba
Ajah 1: KM 25, Lekki-Epe Expressway, Ajiwe-Ajah
Ajah 2: KM 22, Lekki-Epe Expressway, Opp. Jeffrey's Plaza, by Abraham Adesanya Roundabout, Ajah
Cele Okota: 103, Okota Road, Cele
Akowonjo: 41 Shasha Road, Akowonjo Junction, Dopemu, Lagos
Festac branch: 1st Ave, Amuwo Odofin, Lagos, near Festac 1st Gate, beside INEC Office
Gbagada branch: 7, Hospital Rd, Ifako, Gbagada, Lagos
Ikeja branch: 9, Medical Road, former Simbiat Abiola Way, Opp, Zenith Bank
Ikoyi branch: 103 Awolowo road, Ikoyi Lagos
Ikotun branch: 29, Idimu Road, Opp. Local Govt. Council, Ikotun, Lagos
Ilupeju: 13C Ilupeju Byepass, Ilupeju, Lagos
Intl trade fair branch: Shop D77 & D78, Abia Plaza, BBA, Lagos Int' Trade Fair Complex, Lagos
Ipaja branch: 164, Lagos Abeokuta Express Way, beside Diamond Bank, Lagos
Jibowu branch: 20 Ikorodu Express Road, Jibowu, Lagos
Lekki admiralty branch: No 1A, Wole Ariyo Street, Beside First Bank, Lekki Phase 1
Lekki 2: Scapula Plaza, Lekki – Epe Express Road, Lekki Penninsula II, Lekki
Old Ojo Road: Old Ojo Road, by Police Station Lagos
Ogba: 3 Ijaiye Road, Beside FCMB Ogba
Opebi: 62 Opebi Road, Ikeja Lagos
Oyingbo branch: No 25 Otto Causeway Opp Iddo bus top, Iddo Ebute Metta Lagos
Sango: 3, Abeokuta – Lagos Expressway, Sango Ota, Opp. Sango Bridge
Surulere: 78, Ogunlana Drive, Surulere, Lagos
Volks branch: 169, Badagry Expressway, Volkswagen Bus Stop
Victoria Island branch: 1436 Sanusi Fafunwa Street, Victoria Island, Lagos
Yaba branch: Tejuosho Ultra Modern Market, Ojuelegba Road, Yaba, Lagos
21. Lafia
Shops 1 & 2 Police Officers Mess, Opposite Polaris Bank, Jos Road, Lafia
22. Lokoja
No 1 IBB Way, Adankolo, Lokoja, close to Federal Medical Center
23. Makurdi
No 4 Old Otukpo Rd, Opposite Dester's by Savannah Roundabout
24. Minna
Shop J4, Awalu Ibrahim Shopping Complex, Tunga, Minna – Niger State
25. Owerri
Plot C31, Relief Road, by Relief Junction, Off Egbu Road, Owerri.
26. Ogbomosho
NNPC Mega Station, Opposite Zenith Bank, Star Light, Ogbomosho, Oyo State
27. Osogbo
Ogo Oluwa Bus Stop, Gbangan / Ibadan Road, NIPCO Petrol Station, Osogbo.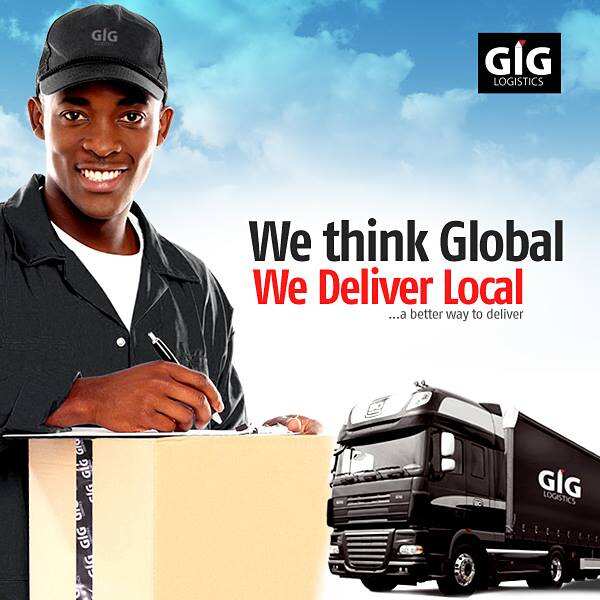 28. Port Harcourt
Port Harcourt 1: LACFOG PLAZA Adjacent Choba Police Station East-West Road Choba PHC
Port Harcourt 2: No 118 Woji Road, Same Building with Yogo Berry Ice Cream, Bodo Junction, G.R.A, Port Harcourt.
Port Harcourt 3: No 9 Stadium Road, Beside Benjack, Port Harcourt.
29. Umuahia
Aba-Port-Harcourt Expressway, Ohiya
30. Zaria
Dairu Garba Plaza, 18 Sokoto Road, MTD Junction By Nnpc Filling Station, Sabon Gari, Zaria
GIG Logistics working days
The company focuses on several services including:
Domestic courier solutions
Corporate courier services
International courier services
Commerce logistic services
For you to schedule a pickup, you need to fill a form and then you will be contacted afterward. Pickups are normally closed at 4 pm. Any business beyond 4 pm will be moved into the next day's business. To avoid the inconvenience, you need to understand GIG Logistics delivery time properly.
Goods dropped before 5 pm will be delivered the next day while those that come in after 5 pm will be delivered within 2 working days. Most of the goods to be delivered the next day are done before 1 pm every Monday to Friday except on public holidays. Any parcels that will be dropped over the weekend get delivered on Tuesday of the new week. Once the parcel is in transit, an automatic unique tracking code will be sent by mail.
GIG Logistics tracking
Tracking your goods with GIG Logistics is easy. The first thing would be visiting the website. You will have to navigate to track shipment. On this page, you will get a box in which you paste the 10 digit tracking code. This unique GIG Logistics waybill tracking is what makes this company stand out.
It is this code that fetches every detail about the goods you are shipping and updates you on the current location of the parcel. In the event that you are unsure about what could be causing delays or causing your goods not to arrive as expected, then you can always turn to the online platform for further inquiries. You can always count on GIG Logistics track shipment for your peace of mind.
GIG Logistics delivery prices
You may want to note that payment is done based on the destination. Each location has its own cost. You need to fill a form provided and request for a quote if you are to get the exact amount you should pay.
You may also want to note that there is a cash on delivery option offered by the company on Mondays and Tuesdays. To use this service though, you must first register as a merchant with the company. This service is offered in a few states in Nigeria. This includes Lagos, Asaba, Abuja, Ilorin and Port Harcourt.
Now that you know all about GIG Logistics, you should feel free to use their services. Whether you are sending a parcel within your state, outside the state or even abroad, you can be sure that you are covered.
Source: Legit.ng