Mickey Rourke then and now: what happened to the actor?
Being a Hollywood celebrity comes with its fair share of challenges, one of them being the struggle to keep up appearances. Mickey Rourke is a celebrity who is familiar with this struggle. He has had his highs and lows in the entertainment industry. He has experienced love and support from his fans and has also been castigated and condemned by others. What happened to the actor?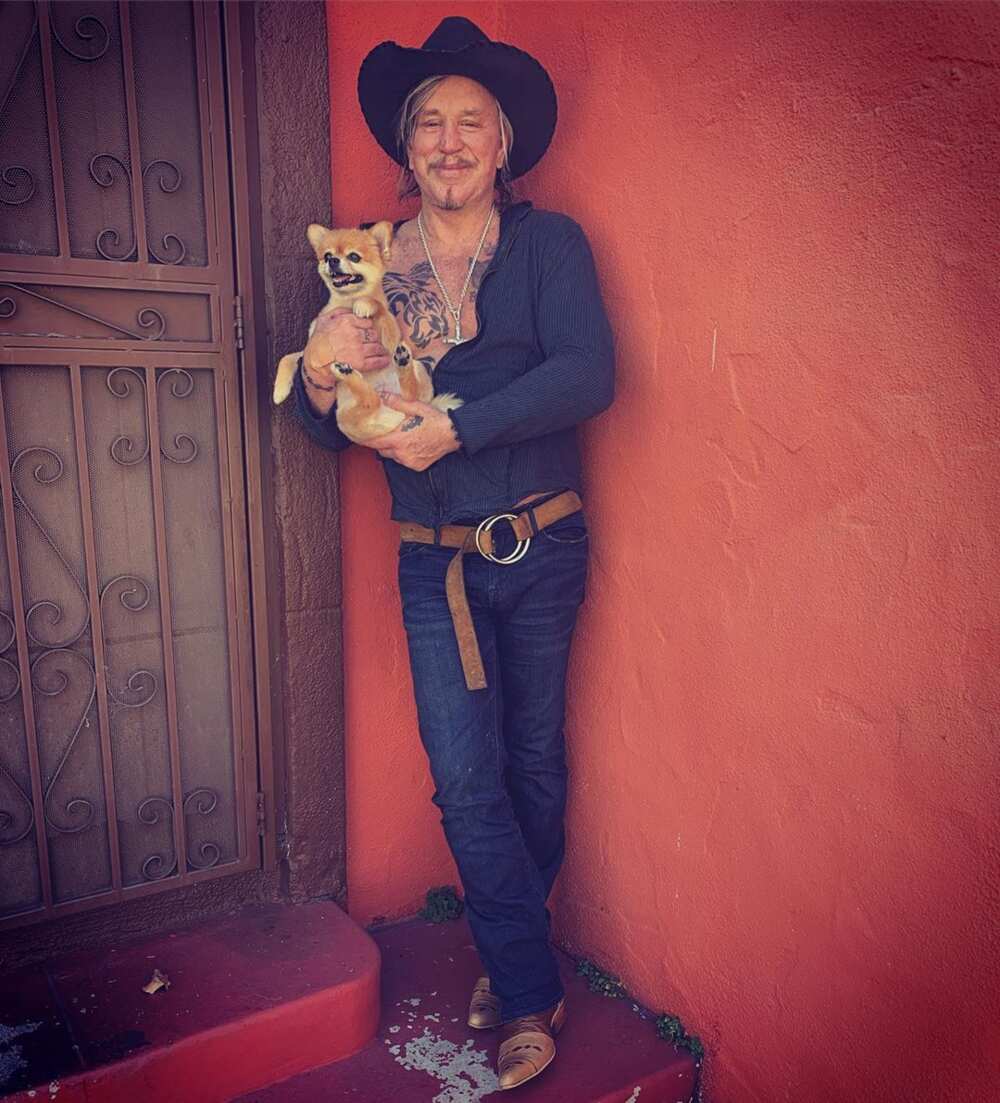 Philip Andre Rourke Jr., commonly known as Mickey Rourke, is a 66-year-old actor and former boxer. He was born in Schenectady, New York, on the 16th of September 1952. His Star sign is Virgo and his nationality is American. He has a brother and sister. His father, Philip, worked as an amateur bodybuilder. In 1958, Philip left the family, and their mother, Annette, relocated with the three children. The family relocated to Miami, where Annette remarried.
Mickey Rourke's rise to fame
When the family relocated to Miami, Rourke had to come up with coping mechanisms and ways of surviving. His stepfather was abusive, so he had to carve his own life. He was particularly interested in sports, so he got training in self-defence as well as amateur boxing. He won his first boxing match at only 12 years old, and this motivated him to train hard at the 5th Street Gym, Miami Beach.
Young Mickey played against the likes of Nino Benvenuti and Luis Rodriguez, but a concussion in 1971 made him take a year off from the game to rest, as adviced by doctors. When he was in his final year at Miami Beach Senior High School, he had a cameo role in the school's play, The Serpent.
Later, one friend from the University of Miami challenged him to audition for the leading role in the play, Deathwatch. When Rourke got the part, he asked his sister to lend him $400 which he used to relocate to New York. He enrolled for acting classes by Sandra Seacat and Water Lott. Young Mickey Rourke would then feature in many Off-Broadway plays, and he enjoyed acting.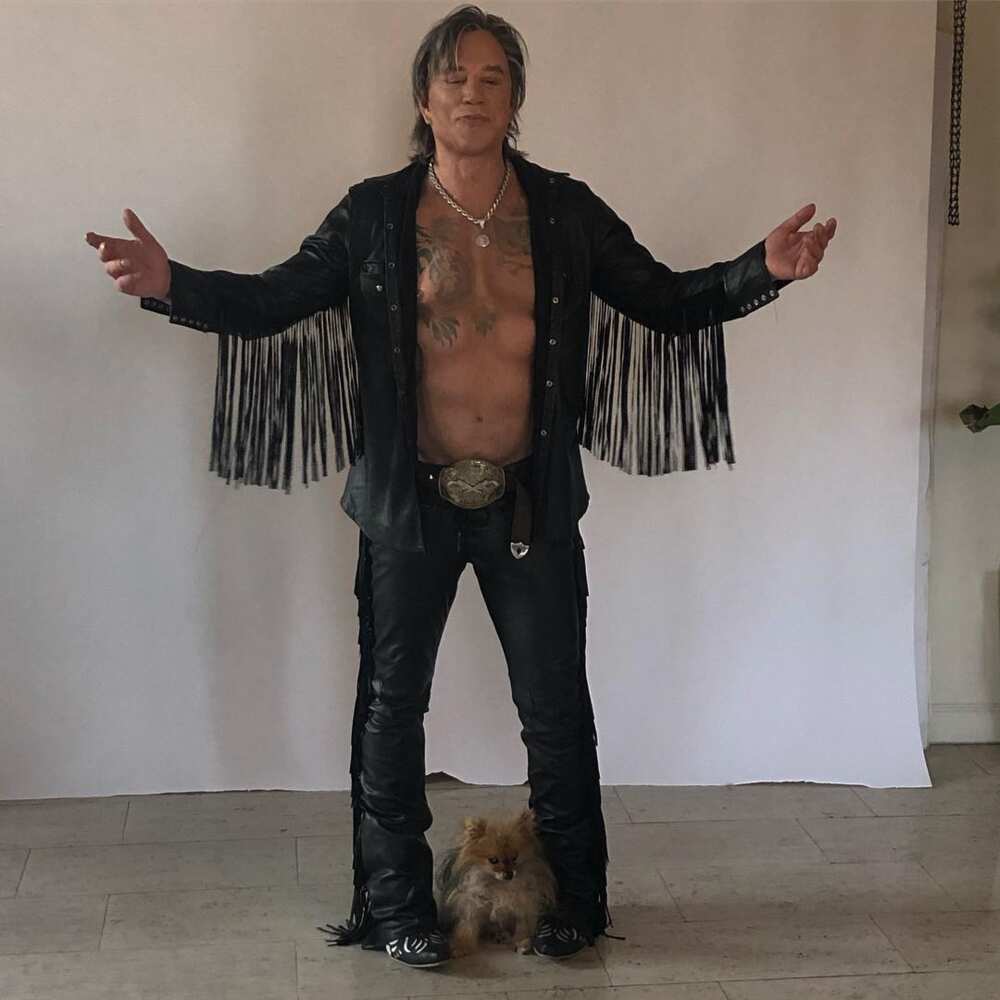 With Mickey Rourke boxing career seemingly being over, he invested plenty of time and hours in acting classes. He got cameo roles on different television movies in the mid-1970s. At the time, he struggled financially, but this did not kill his morale. He discovered that Christopher Walken did his eye makeup for his acting roles, so Mickey also bought a makeup kit and insisted on doing his eyes without any assistance. He went to 78 auditions before getting his breakthrough.
In 1981, the young actor had his much-awaited breakthrough in the industry. The first Mickey Rourke movies that made him popular included;
Body Heat (1981): This was the role that gave him a breakthrough in the acting industry. He had a small role where he appeared as a professional arsonist. Despite the part being small, it opened more opportunities for him in the industry.
Diner (1982): This was one of the best Mickey Rourke films. The actor featured as a compulsive gambler. For his exemplary acting, he earned the award of Best Supporting Actor at the National Society of Film Critics Awards.
Rumble Fish (1983): In this Francis Ford Coppola film, he played the leading role of Robert 'Boogie' Sheftell.
The Pope of Greenwich Village (1984): He portrayed the character of Charlie.
His fall
Throughout the 1980s, Rourke continued establishing himself as an actor. His fan-base increased drastically. Although Mickey Rourke young acting life was full of pomp and colour, he also faced many challenges. He first became a sex symbol in 9 ½ Weeks where he played the role of John Gray opposite Kim Basinger.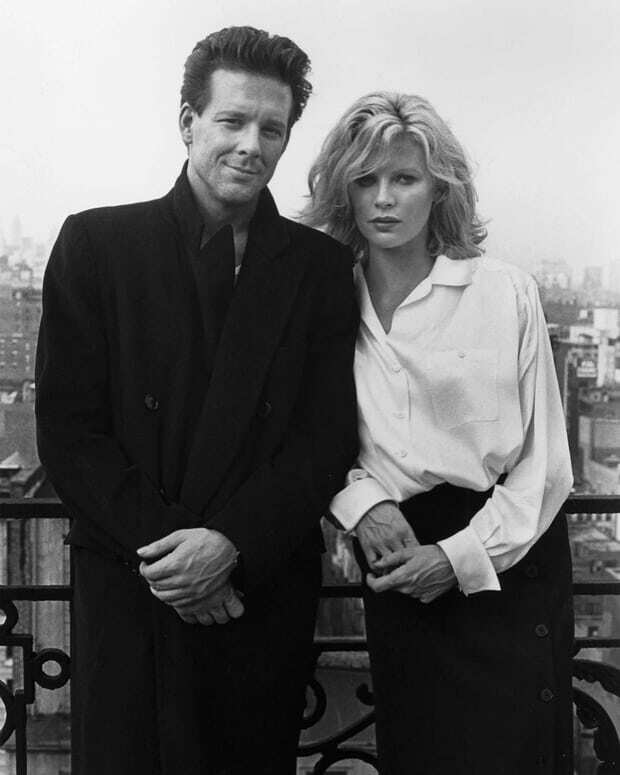 Later, he acted as Henry Chinaski, an alcoholic writer, in Barfly, the role that earned him critical praise. However, his role on Wild Orchid in 1990 would change things. Many people criticised his role as James Wheeler on the film. During this critical time, he turned down offers to feature on popular shows such as Top Gun, Beverly Hills Cop and Rain Man. These would have boosted his career.
Instead, he chose to feature on Harley Davidson and the Marlboro Man, a box office film. His acting career was on a downward spiral at this point. He later starred on the movie, White Sands, but most reviewers criticised his part.
Fame and money got into the actor's head and made him change his character. Although he was a talented actor, the decisions he made regarding his personal endeavours and career made him allegedly unbearable to work with. Directors reported that he was challenging to work with, and it was hard to tell what he would do next on the set. He later admitted that he was on a self-destructing path.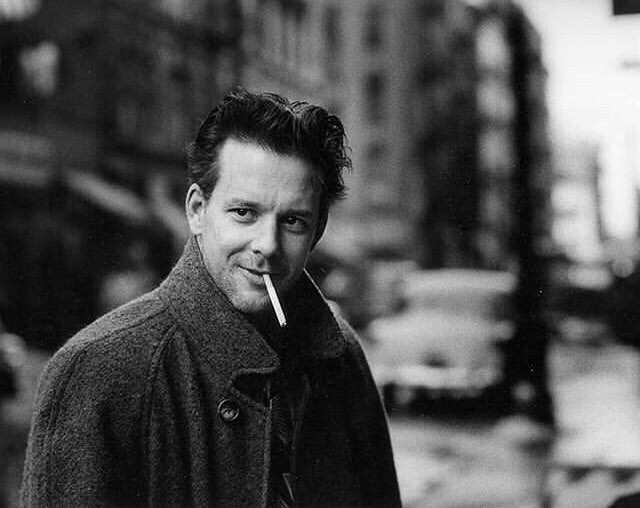 Back to boxing
When his acting career appeared to hit a dead-end, Rourke went back to his first love, boxing. He was aware that the decision was possibly detrimental to his health because he had already been injured in the ring before. He reported that he wanted to test his ability for the second time before it was too late.
His second boxing stint proved to be worse than the first. He was injured more severely compared to the first time. Rourke suffered from a few broken ribs, a compressed cheekbone and a split tongue. Additionally, he suffered temporary memory loss. As a result of the injuries, he underwent reconstructive surgery of the face. He retired from boxing again in 1994.
Botched surgeries?
Going under the knife to enhance one's appearance is a personal choice. Many celebrities have undergone cosmetic procedures for personal reasons or work-related reasons. Regardless of the reason, everyone should accept and respect the decision that another person makes about their bodies.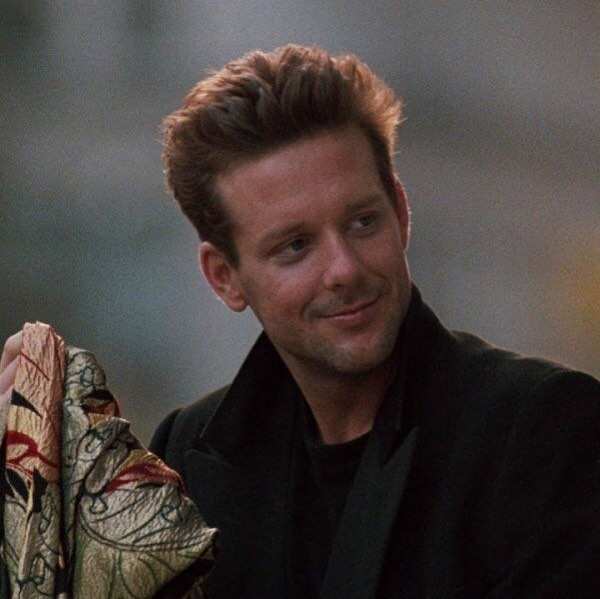 Rourke had to have his face reconstructed after suffering injuries in the boxing ring. However, he reported that he went to the wrong surgeon for the job, so the outcome was not what he hoped. As a result, he has had to undergo more surgeries to enhance and correct his appearance. Dr. Griffin, his surgeon, admitted that the actor needed to undergo surgery because he was experiencing breathing difficulties.
As of 2017, the actor and former boxer had had five nose jobs. He had also had one surgery to reconstruct his cheekbone. Cartilage from his ears was used to rebuild his nose. However, the recovery process post-surgery was difficult because the scar tissue failed to heal properly. He had to undergo another surgery to remove the cartilage. Today, there are reports that he has also undergone a face-lift and a hair transplant.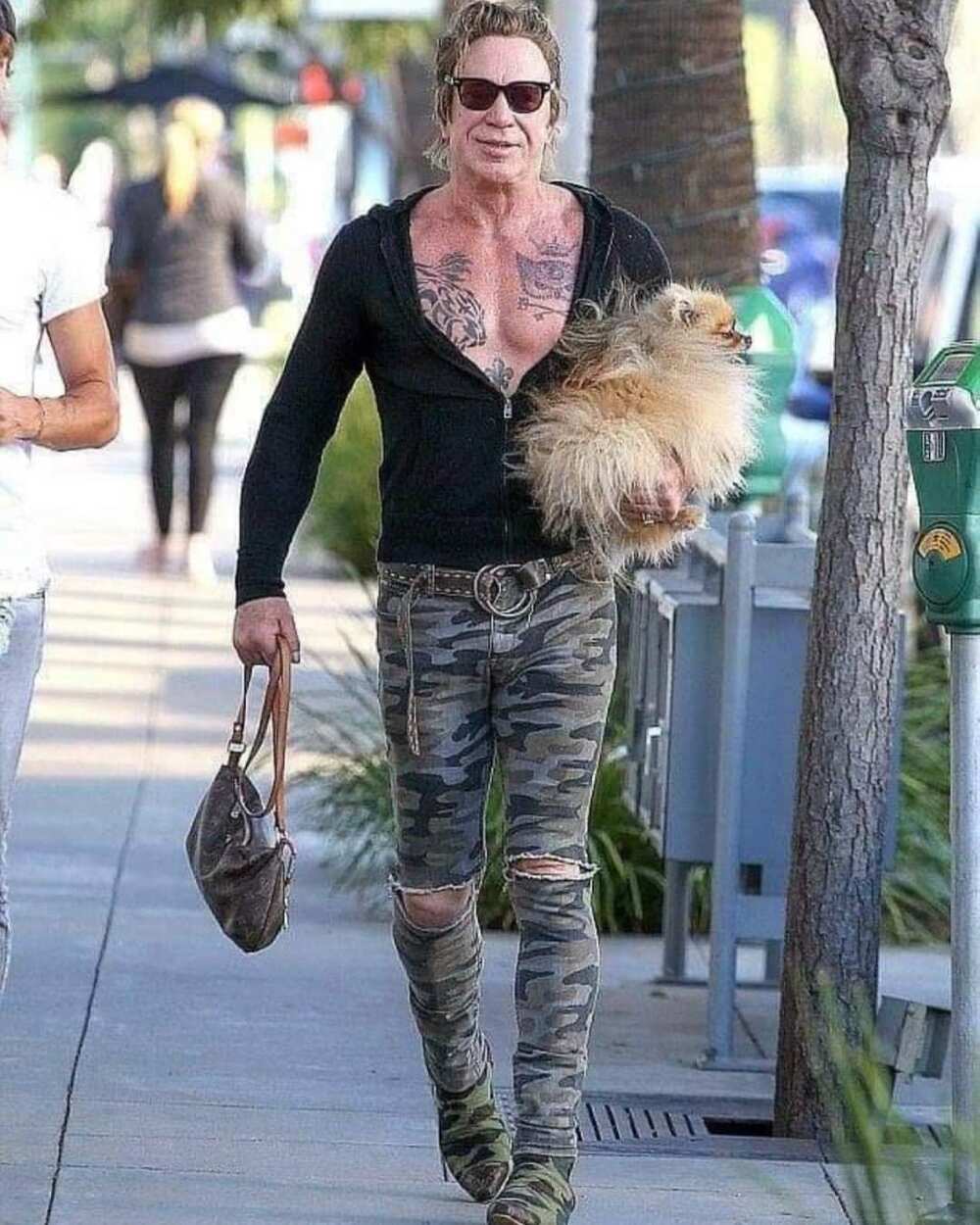 Comeback
Challenges in life are typical, and every human being faces different problems throughout their life. Rourke is no exception. After his failed acting and boxing careers, he did not give up. He went back to Hollywood, where he got some acting jobs. He made his comeback on the screens in the small roles he took. Some of these included;
The Rainmaker: The movie aired in 1997. He played the role of J. Lyman "Bruiser" Stone.
Buffalo '66: He portrayed the character of The Bookie in this 1998 film.
Animal Factory: He was Jan the Actress in this 2000 film.
The Pledge: He portrayed the role of Jim Olstad in this 2001 film production.
Get Carter: He acted as Cyrus Paice.
Rourke's significant comeback role was in 2005 when he got the leading role of Marv in Sin City. He portrayed this character so well that many people praised him. For a moment, he seemingly recovered from the years he had lost. For his performance, he earned Total Film Magazine's Man of the Year honour. He was back, now stronger than ever.
His comeback story did not end with Sin City. In 2008, he was cast as Randy "The Ram" Robinson in The Wrestler. Initially, he was not excited about playing the role. He felt that the conditions were too hard for him to tolerate. At some point, he was replaced. Later, he got a call that the character had been reassigned to him. The film was low-budget and he required a lot of training to attain the body that was fit for the part.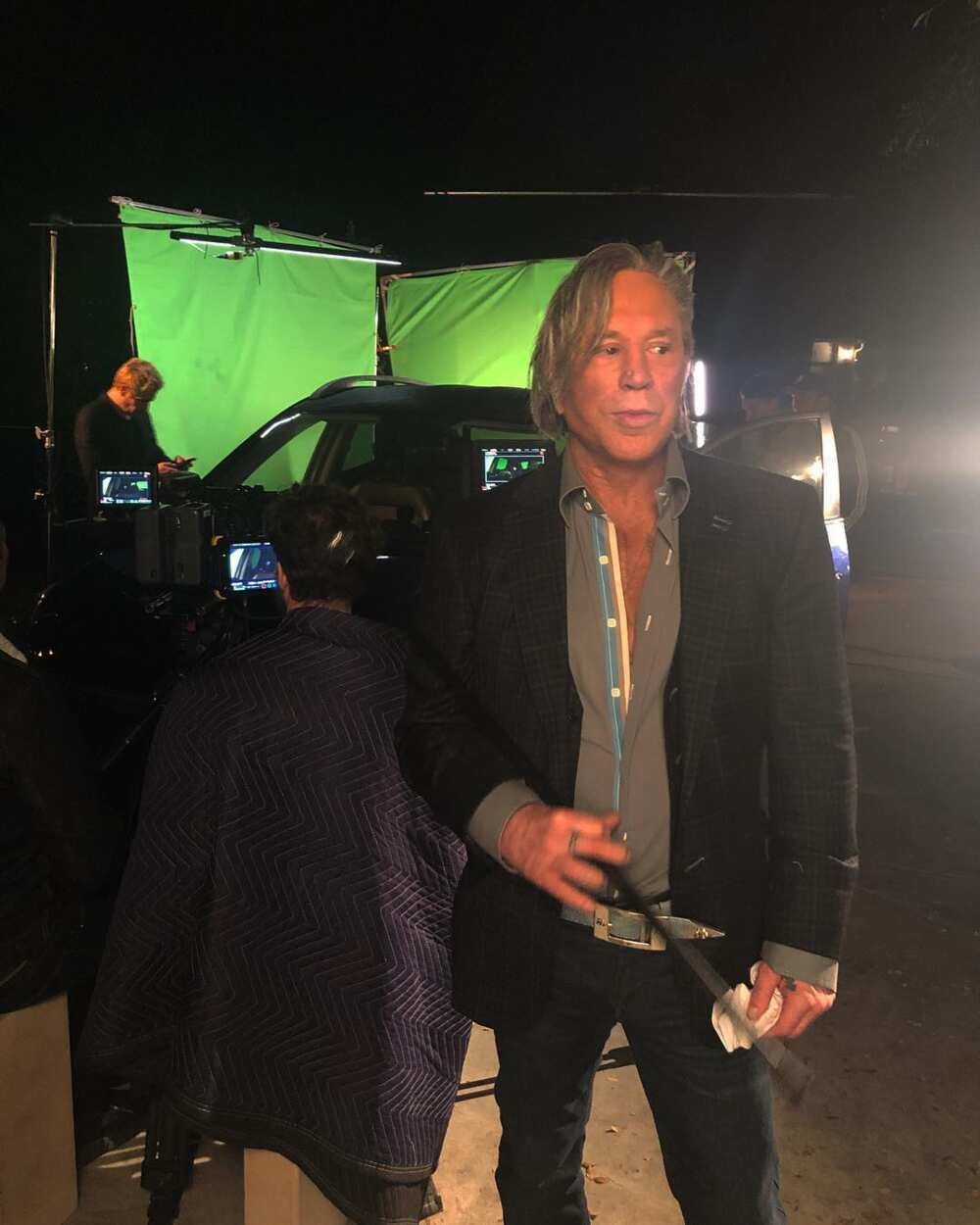 As Mickey was training, he got the rare chance of re-writing his part in the film. Being allowed to do so made him a little more excited for the role. It also gave him hands-on experience on the amount of work that wrestlers put in to become successful. After The Wrestler was released, it took the world by storm. Mickey was in the spotlight again, this time for a good reason. His excellent acting skills earned him several awards including;
A Golden Globe Award
A BAFTA Award
An Independent Spirit Award
2010 to present
A close look at Mickey Rourke then and now shows a man who has grown over the years. In recent years, he has been more stable in the industry and is no longer easily swayed by Hollywood trends or the opinions of people. He now enjoys his revitalised career and his past does not define him. What has he been up to in the last nine years?
2010
In 2010, Mickey featured in four films. He acted as Jefferson in 13, Ivan Vanko / Whiplash in Iron Man 2, Tool in The Expendables and Granzini in Passion Play.
2011
He portrayed the role of Tom Hudson in Black Gold and also acted as King Hyperion in Immortals.
2012
He starred in Black November as Tom Hudson and later as Maxwell in The Courier.
2013
He played the role of Malik in Java Heat and Satan in Dead in Tombstone.
2014
He starred in Sin City: A Dame to Kill For as Marv.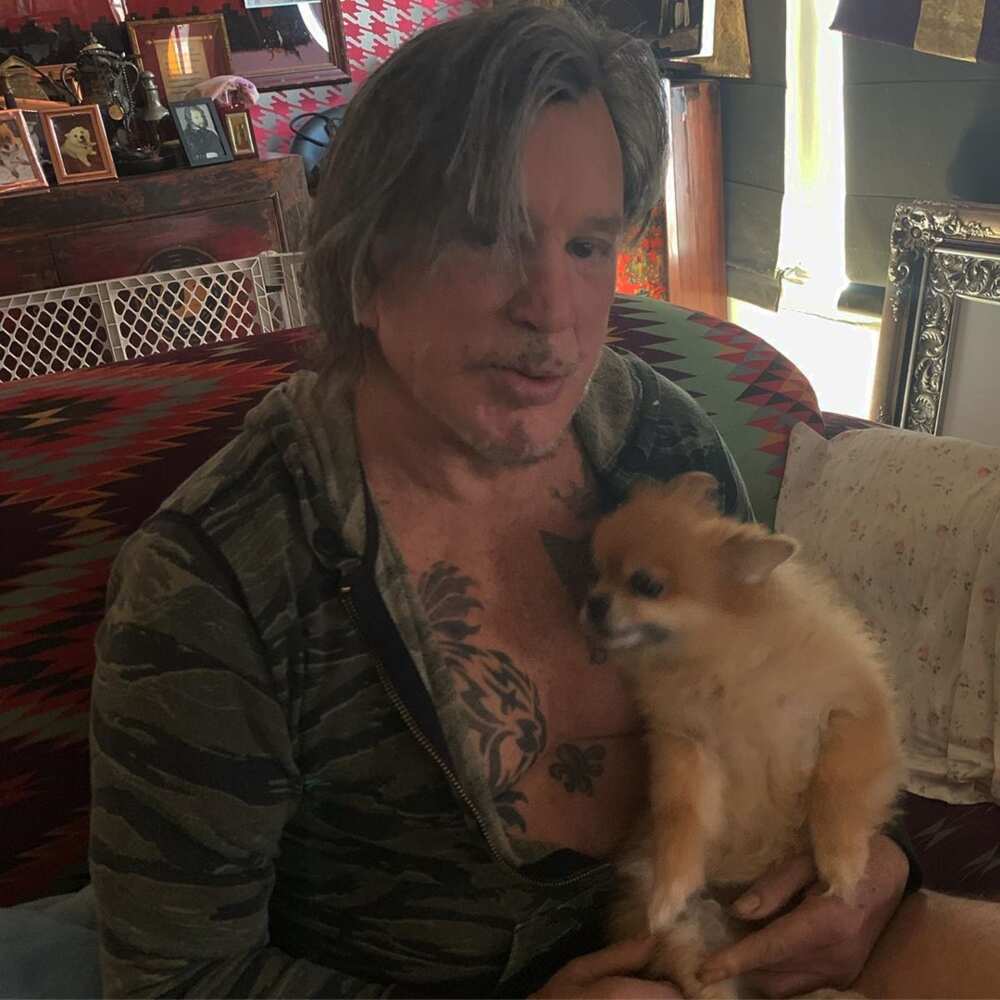 2015
His first role in 2015 was as Ashby Holt in Ashby. Later that year, he acted as Vogal in War Pigs, Major A.J. Redding in Skin Traffik and Zorringer in Blunt Force Trauma.
2016
In the 2016 film WEAPONiZED, he acted as Professor Clarence Peterson.
2018
After a one year break from the movie world, Mickey returned as Frank Donovan in Tiger. He also starred as The Projectionist in Nightmare Cinema.
2019
In 2019, he featured as Jim in Berlin, I Love You and as Gary in Night Walk. He will also be starring as Kaden in Adverse, a film whose release date will be announced soon.
In addition to acting, Mickey Rourke 2019 is also a screenplay writer. He takes credits for writing screenplays, such as, The Beautiful Game which is about a rugby player who comes out as gay.
Mickey Rourke net worth
Throughout his career as an actor, boxer and now a screenwriter, Mickey has earned a substantial amount of wealth. He may have squandered part of the money when he was younger, but his comeback evidences a man who learned and experienced personal growth through his failures. Although the exact amount of cash that he made from his acting ventures is yet to be disclosed, he has an estimated net worth of $15 million.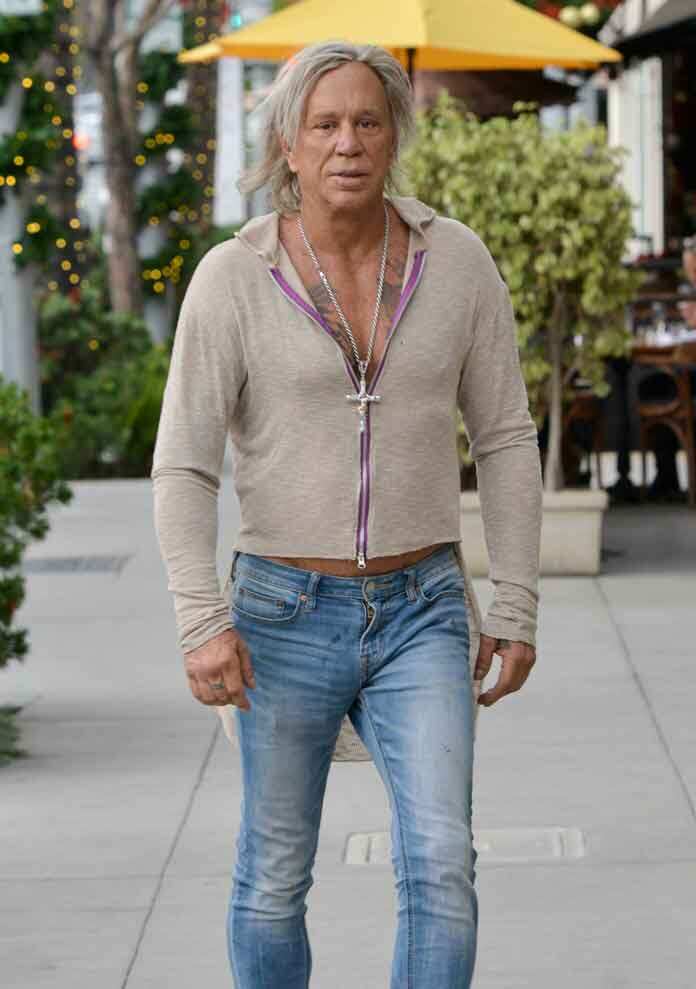 Lesson from Mickey Rourke then and now
From his life, every human being can draw one or more valuable lessons. Mickey's story proves to the ordinary human being that celebrities also experience their share of challenges in life. Sometimes, they also fail on their faces. What matters is one's response after a fall. It is possible to rise again after a fall. However, the rise only comes through determination, having an undying spirit and a lot of hard work.
Mickey Rourke is a Hollywood actor and former boxer. His then and now story and photos show a man who has survived the highs and lows of life. He was once a Hollywood sex symbol, but his appearance changed later after a few plastic surgery procedures. Despite all the challenges that he has faced so far, the 66-year-old actor is still a relevant celebrity in the present-day film and television industry.
Source: Legit.ng