Deep love letters for her that'll make her cry
Not all men can write deep love letters for her that'll make her cry, and women understand this. If writing a love letter is not something you are used to doing, check out some ideas below.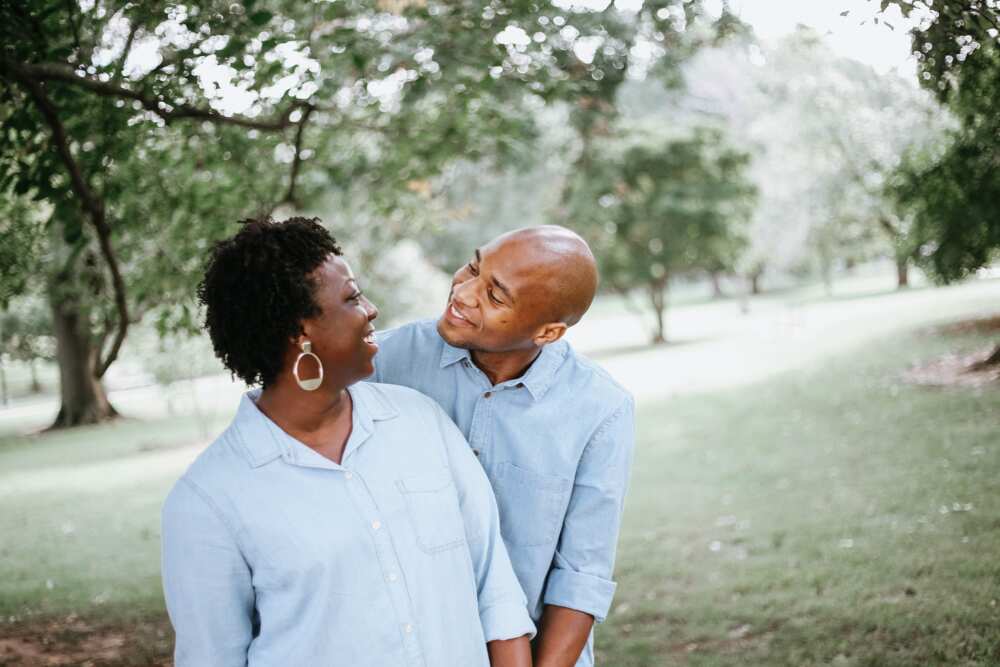 Modern technology not only brought convenient electronic gadgets into our lives. It also irrevocably erased the art of writing sweet words to girlfriends. Of course, it is much easier to drop a couple of lines on Instagram, Snapchat, or WhatsApp or just call, but sending your girlfriend one of these romantic letters for her will definitely make her feel special in a way that electronic messages cannot.
Here is our collection of the best romantic love letters for her guaranteed to make her happy.
Sweetest love letters for her
These love letters for your girlfriend will help you show your girl just how much you adore her.
Pick one of these love letters to her to show her how much you appreciate her.
Letter 1
I want to thank you for bringing so many pleasant, beautiful memories and emotions. For giving me so much affection, warmth, and care. For the lovely nights. For the minutes when I am near you. For your smile. For the kind words. For all the good that is between us.
I realize how dear you are to me and that you are the person with whom I am ready to go through life with. You are the one with whom I want to raise children. You are the one who I want to give my affection and warmth to, whom I want to take care of.
Letter 2
My girl, I feel incredibly large and genuinely wonderful feelings for you, without which a person does not live, but simply exists - this is love. You are everything to me, and even more, you are the one for which I live and breathe. I love you, and I will love you forever!
Letter 3
I love you madly, from your first look into my eyes...This moment I will always remember in our relationship.
You are the one who gives me the best feelings. I did not have such feelings, but I waited, looked for...and now the moment has come...you are mine!
I love you more than life! Sometimes it seems as if my love is so great that your love is not even noticeable ... But I know that you love me! You give me joy and fill my life with meaning! I want to shout to the whole world that I love you!
Letter 4
My favorite and dearest person in the world!
You are the most beautiful person ever, and I am very happy that I have you near me! You know that I love you, I have already told you this many times, but I want everyone to know about it. I understand that I love you madly and I don't even doubt my feelings! You are the best woman for me in this world!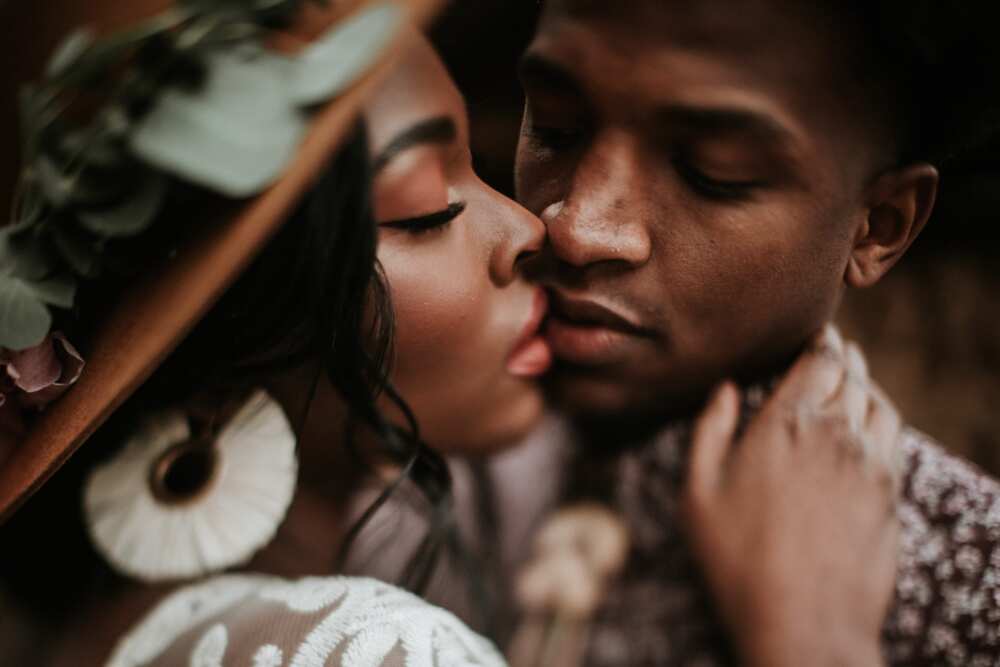 Letter 5
You suddenly appeared in my life, and this feeling so suddenly arose and developed into boundless love for you! I really understand that without you I can no longer live! I don't need anyone and nobody can replace you! My heart belongs only to you forever. Only with you, I am really happy, and only with you, I want to stay forever!
Letter 6
I want to say a lot. Leave even more unsaid. Things that can only be felt, those even the best writer could not describe with words. Feel the touch of your lips, the touch of your silky skin, the feeling that pierces the soul and leaves a deep trace of sweet memories, anticipation of incredible sensations and an alarming heartbeat!
Letter 7
Sometimes I don't know where I'm going, and, actually, why. I remember your eyes, and the earth flies out from under your feet, intoxicated with delight and pride.
Letter 8
My most desirable, I carefully keep your bright image in my memory. Every word, what your tender lips say, they all remain with me. Sometimes I catch myself thinking that I cannot hear the words themselves, I merely heed the magic sound of your voice.
Your touch is like a magical rite that makes me desire only to love you and you alone forever. Thank you, dear, that you are still near me!
Letter 9
My queen, there is no happier man when I am near you, breathing in the scent of your hair. My dear, you are perfect in everything - your look, smile, gait, voice... I look at you, and I cannot find the right words from excitement. And it seems that when we are together words are not needed. Before you, I didn't live or breathe.
Letter 10
The sound of your voice, like a melody for my heart, is sweet, gentle and magical. The touch of your hands makes me forget about everything that seemed important before. The expression on your face is a divine picture created by an inspired artist. Darling, I want to dissolve in your beauty and charm, knowing the bliss of infinity.
Letter 11
Darling, you changed my life in one moment, and I thank you for it! You are a gentle angel sent to me from heaven, and your care make me feel appreciated every day. Your magic smile can dispel all my fears and doubt, return faith and turn life into a dream. Having met you, I seemed to have found what I have been looking for so long ... Beloved, I do not know the words to express all the shades of my feelings for you. I love you madly and I am immensely grateful to you for this love!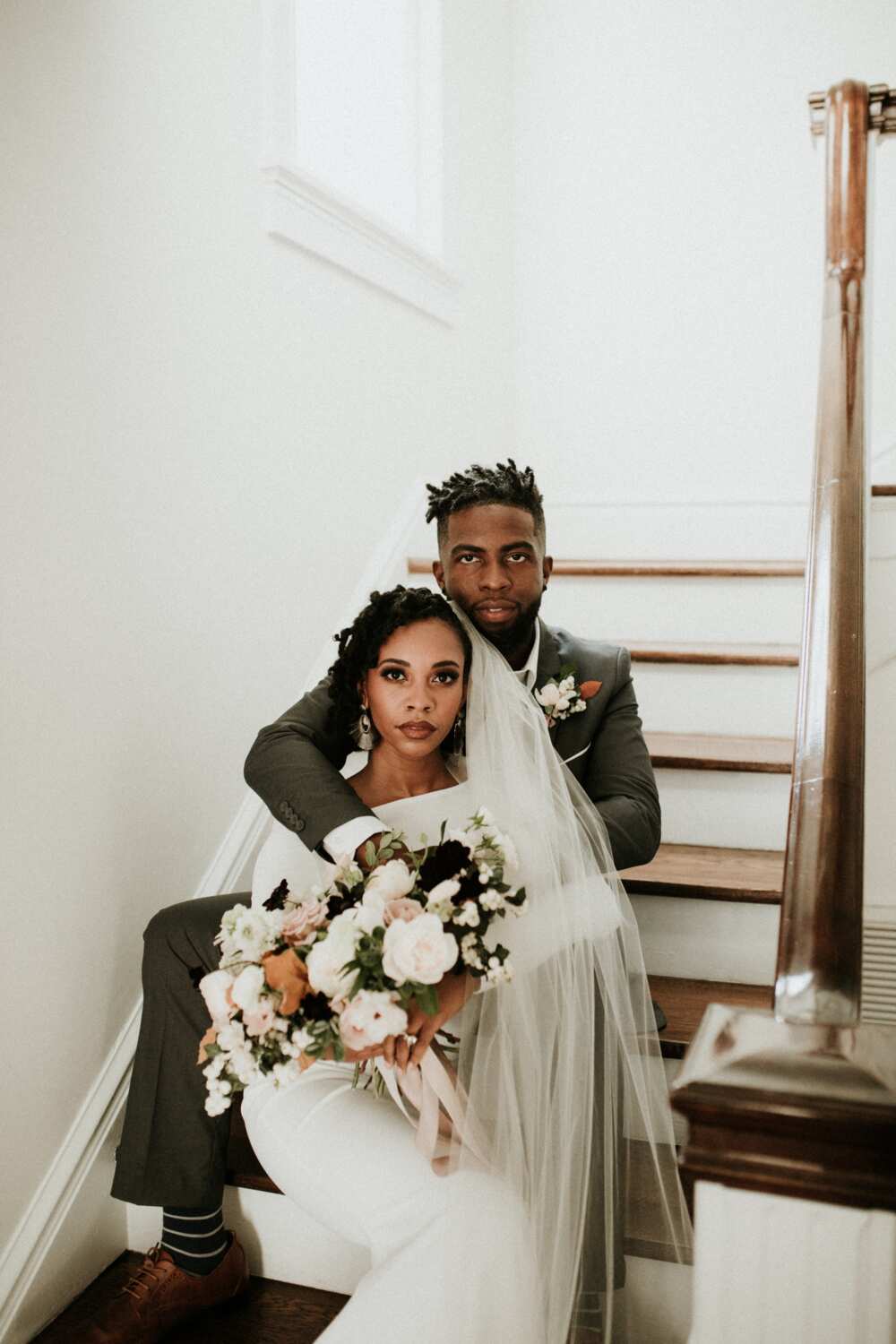 Letter 12
My love is forever yours. Come rain and sunshine, I will treat you like a diamond and will never let you stay a mile from me. Even if you are far away from me, you will never leave my heart even for a second. My love for you will blossom until my dying days because I have felt purpose and I want to show you, love.
While I might not have the most tantalizing words at my disposal to express my love to you, I will manage these three words to let you know that my world revolves around you all year round.
You know how I feel about you, I want you to also know that there is no mistaking in it. What I feel for you is real and I will love you forever because you are the only one that deserved to be loved this tenderly.
Letter 13
Every word you confide in me, every wonderful and terrible moment you share with me, melts me inside. You let yourself be vulnerable with me and trust me beyond my comprehension.
I never imagined I would truly find another who I would want to spend so much time with, who could truly touch my life the way you have, even without trying. I look forward to many more special moments together. When I see you, I see my future.
This is not just talk. It truly comes from the heart. I am consumed by the desire to be with you, to talk to you and to feel you near me.
I want to hold you, talk to you, laugh with you, cry with you. I want to play, walk, dance and just be one with you. I think you could become my everything. I know I want to be everything to you.
Letter 14
I remember the first time I saw you. I knew I wanted to be with you from the moment I laid eyes on you. I couldn't stop looking at you, your eyes, your smile – you stole my heart the first moment you spoke. I didn't believe in love at first sight until I met you. And to this day, I can't believe you chose me to be with you. You're everything I want as a partner and you're mine. Don't think for a minute that I don't appreciate everything you do for us. You're everything to me.
Letter 15
Darling,
Every morning when I wake up the first thing hit my mind, is you.
Loving you is like an addiction to me.
My life was incomplete before you came into it. Since I met you, my life has changed completely.
You and I, both meeting together was not an accident. Our story was written by almighty even before we met each other. I thank god every day from the core of my heart for this! I wish you knew how much I adore you.
Letter 16
Baby, you are the guarding angel of my life. You have been with me in sickness and health, through rough and smooth, and in all ups and downs of my life. On seeing your nobility and generosity, I have started respecting women a bit more.
This may sound braggy but I am head over heels in love with you. You have turned into my significant other without whom I cannot live. You add a tune to the song of my life. Darling, I wanna remind you that you are really really special to me. I want to see you eye-to-eye every day and express my love for you. Please never leave me and stay with me forever till eternity.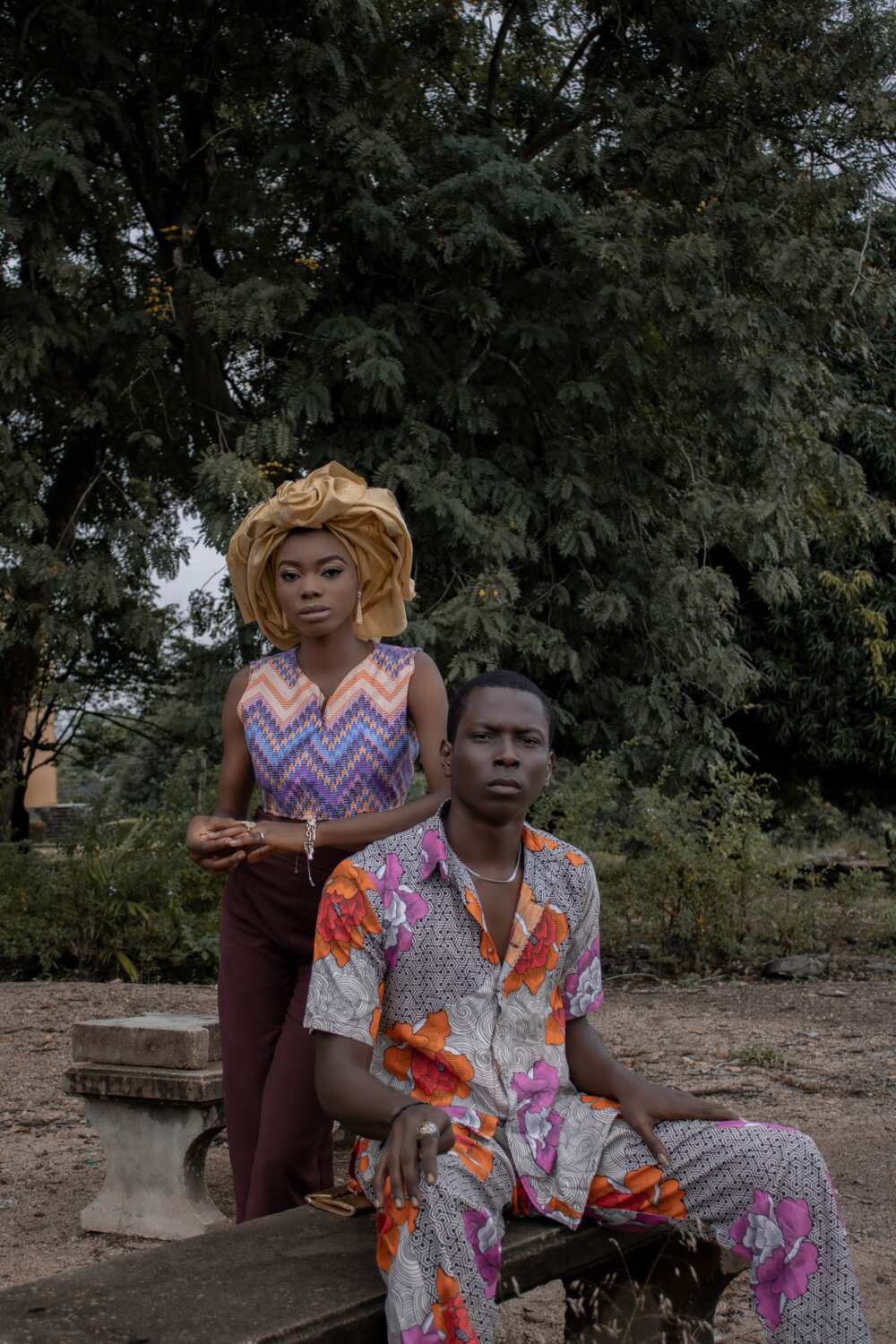 Letter 17
I wanted to write you a love letter. I know it's a little silly but I thought I'd try anyway. It's just that I feel so much when I'm with you that I try to put it in words, so that you know how I feel about you.
I can't see you right now but I can picture how you are. I see your hair and the way it falls on your shoulders, the way you smile and how you look right before you laugh. I want to be next to you right now. I don't want you to hold anything back.
Letter 18
I am blessed to have you in my life. Before I met you, I had no direction, my dreams were shattered. I remember moving from one point to another in search of the unknown. Since you came into my life, you have given me hope. My life has changed.
You are the one I want to spend my entire life with, never to leave you. Without you life would be meaningless. I would not have achieved this much without you. You are my world and everything. I am blessed to have you.
Letter 19
You are the girl of my dreams. Since you came into my life, you changed everything.
I cannot stop thinking about you. My life has been full of happiness and smile. You have made my days brighter and nights better.
What you have given me makes me feel great. You are the reason I smile always as you are always in my thoughts.
You are my best friend. You make my heart skip a beat every time I see you, because I adore you so much.
Letter 20
I never knew how joyous life could be until I met you. This is something I have never felt before, and it is you that inspires it.
When I think about you and our relationship, I feel a warmness inside. I cannot hide my smiles, even when we are apart. This connection is special, amazing, and I ask myself...is it Destiny?
I wonder who created this new and better me? It's You, Darling.
Letter 21
We both know we have a very special relationship.
But now I want to say you are very precious to me. You are more beautiful than sunshine, more precious than gold. You are sweeter than candy and more beautiful than the moon. You are exquisite and delightful, special and unique. And what's most astounding of all, you want to be with me.
I remember the first time I met you. It was one of the best moments of my life. I couldn't understand why you were so special to me. But the time we spent together was so enchanting that each moment without you feels like a punishment to me.
I only know how difficult it was for me to restrain myself from rushing to you and to concentrate on my work. Sometimes when I couldn't bear your absence, I would call you up. And somewhere along the way, I myself opened up without even realizing it.
We slowly developed something deep, and eventually we both knew it. It was so beautiful a feeling
Which of these romantic love letter for her will you use to charm your lady? Let us know in the comment section below. And remember, if you want to become a pro at writing love letters for her, try to be a bit more personal. Use our examples as inspiration, but tailor them according to your relationship.
READ ALSO: 30+ inspirational recovery quotes to encourage you on your journey
Legit.ng recently published a wonderful list of recovery quotes that will motivate you and remind you why you are on this journey in the first place.
The post contains some of the most uplifting recovery quotes ever uttered, plus some inspirational recovery slogans.
Source: Legit