Do you want to know how to adequately respond to mocking phrases from colleagues, comrades, or someone else? Arm yourself with the following sarcastic quotes and get out of any situation with dignity or just entertain your company using these witty sayings.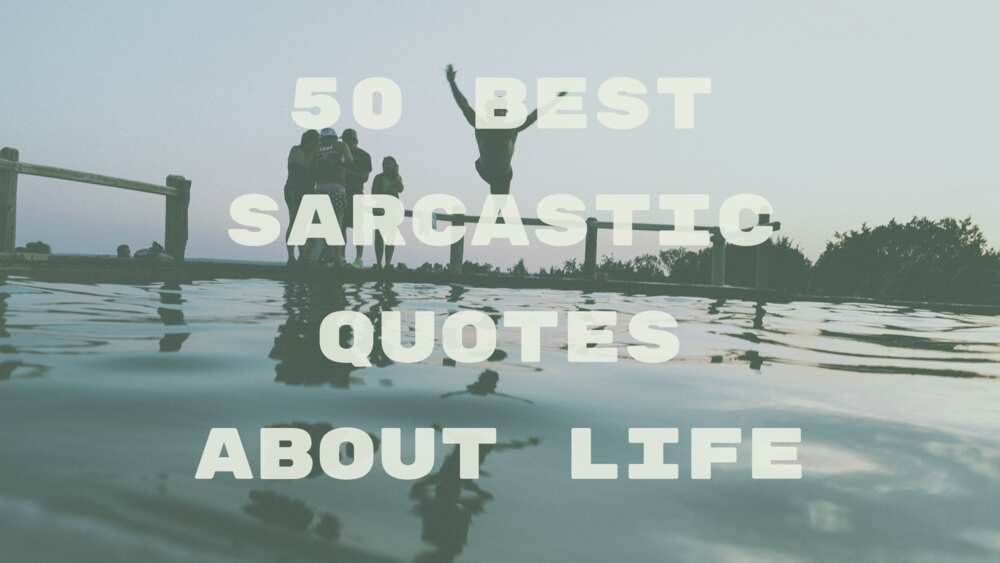 Sometimes it is really challenging to keep the mouth shut, especially when you have the desire to make a joke about someone or say something scathing. What do you say in such situations?
Best sarcastic quotes
Now on TV and the internet, you can see a huge variety of TV comedies and videos full of wits that sometimes cause mixed emotions. In reality, sarcasm can become your shield from mockery and insults. Are you ready to learn some witty, sarcastic quotes?
"People are totally overusing LOL and a wink - and I'm very guilty of using the wink - that's probably my favourite emoticon to use because 'I'm being sarcastic, don't misinterpret; don't misconstrue; I'm just kidding.' Again, for as many benefits as it has, also picking up the phone and having a conversation speaks volumes." — Carly Pope
"Light travels faster than sound. This is why some people appear bright until they speak." – Steven Wright
"I don't believe in plastic surgery, But in your case, Go ahead." – Anonymous
"You're the jelly to my burger the knife to my soup the glitter to my sushi and the ketchup to my ice cream my point is, you're worthless." – Anonymous
"People say that laughter is the best medicine… your face must be curing the world!" – Anonymous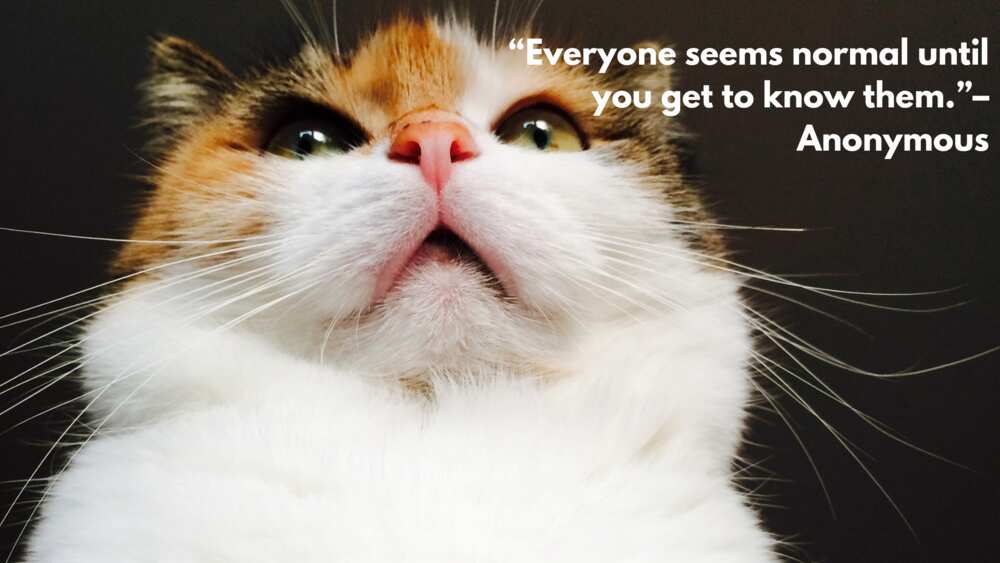 "You talk to God, you're religious; God talks to you, you're psychotic." – Greg House
"The old system of having a baby was much better than the new system, the old system being characterized by the fact that the man didn't have to watch." – Dave Barry
"I won't say ours was a tough school, but we had our own coroner. We used to write songs like, "What I'm going to do if I grow up."– Lenny Bruce
"When wearing a bikini, women reveal 90 % of their body… men are so polite they only look at the covered parts." – Anonymous
READ ALSO: 50 cute quotes for your significant other, friends and family
"There's a way of transferring funds that is even faster than electronic banking. It's called marriage." – James Holt McGavran
"People say that nothing is ever impossible as long as you put your heart and soul in what you are doing. Apparently, they have never tried to slam a revolving door." – Anonymous
"If you've never met the devil in the road of life, its because you're both heading in the same direction." – Anonymous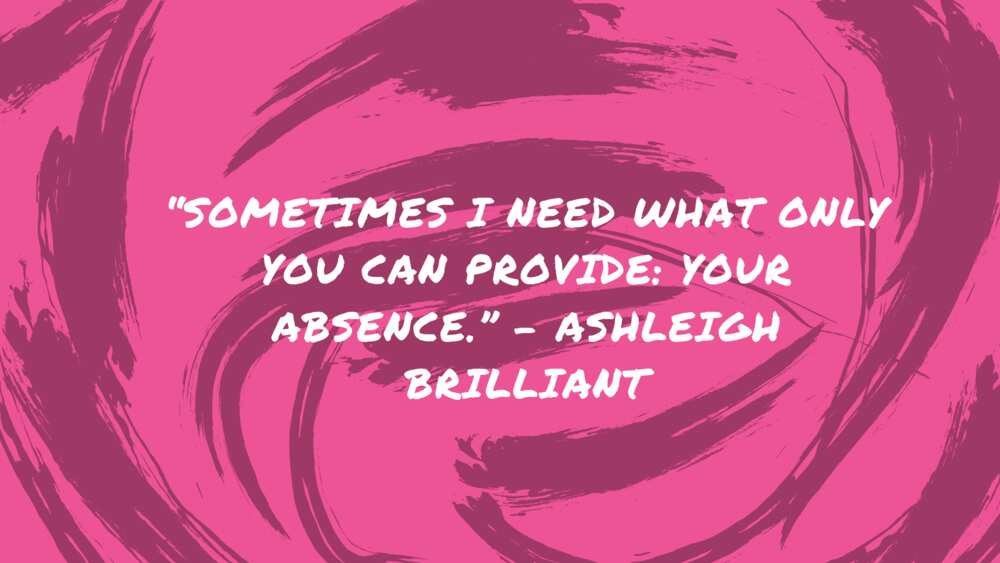 "If you see me smiling it's because I'm thinking of doing something bad. If you see me laughing, it's because I already have."– Anonymous
"The gentle reader will never, never know what a consummate ass he can become until he goes abroad. I speak now, of course, in the supposition that the gentle reader has not been abroad, and therefore is not already a consummate ass." – Mark Twain
"Only two things are infinite, the universe and human stupidity, and I'm not sure about the former." – Albert Einstein
"The bad thing about being a famous comedian is that every now and then someone approaches me to tell an old joke. Don't tell me jokes - I have that. People also say the weirdest things, sometimes sarcastic things, and even evil things. They like to provoke to get a reaction." – Robin Williams
"Past is divided between the things you can't remember, and the things you don't want to." – Anonymous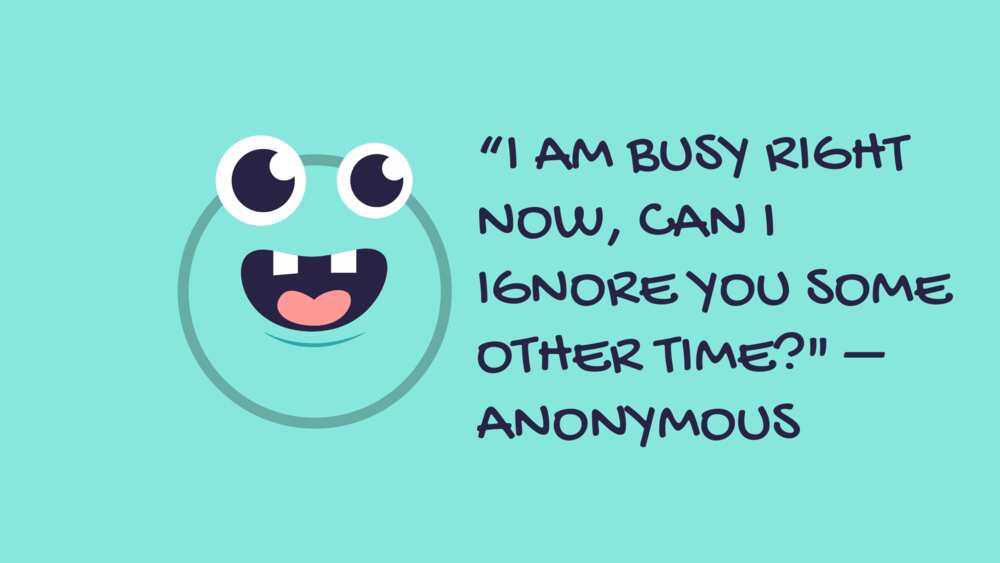 "When people ask me stupid questions, it is my legal obligation to give a sarcastic remark." – Anonymous
"Money is the opposite of the weather. Nobody talks about it, but everybody does something about it." – Rebecca Johnson
"It's perfectly legal to be a smart ass at times but some people just take advantage of it…" – Meryannn Ulrick
"Until I was 25, I thought the only response to "I love you" was "Oh crap!" – Chandler Bing
"If you've never met the devil in the road of life, it's because you're both heading in the same direction." – Anonymous
"So yes, this is a show about an adolescent girl, her friends, and various vampires. Vampires writing in diaries, vampires attending high school, vampires investigating various mysterious supernatural events, vampires tormenting each other, vampires eavesdropping on each other, and vampires being sarcastic about other vampires' hairstyles. Vampires embracing every possible opportunity to take off their shirts." – Kelly Link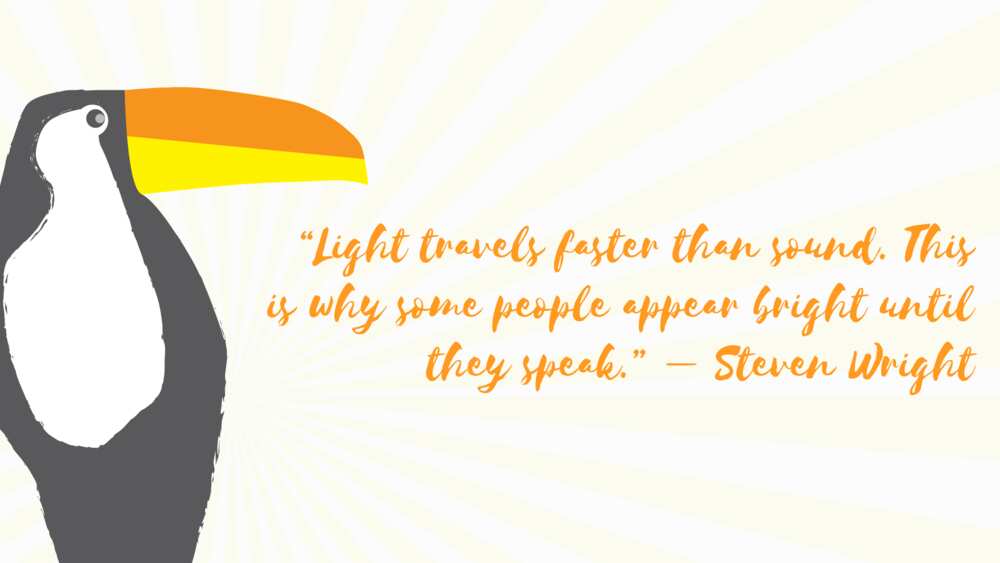 "Even people who are good for nothing can bring a smile to your face—once you shove them down the stairs, that is." – Anonymous
"I know that everyone has this right to being stupid but well, it seems that you are somehow abusing that privilege." – Anonymous
"Between men and women there is no friendship possible. There is passion, enmity, worship, love, but no friendship." – Oscar Wilde
"The correct animal for inter-species super soldiers is the Koala. You would wound up with army so cute, it couldn't be attacked." – Sheldon Cooper
"I'm really good at being sarcastic with guys. That's the best way to hang out with them, because that's what guys . They don't want the quiet, prissy little things." – Jessica Alba
"I hope that you never take life seriously because after all, it is not going to be permanent anyways, you are going to die at some point." – Anonymous
"Thank you for leaving my side when I was alone… I realized I can do so much without you." – Anonymous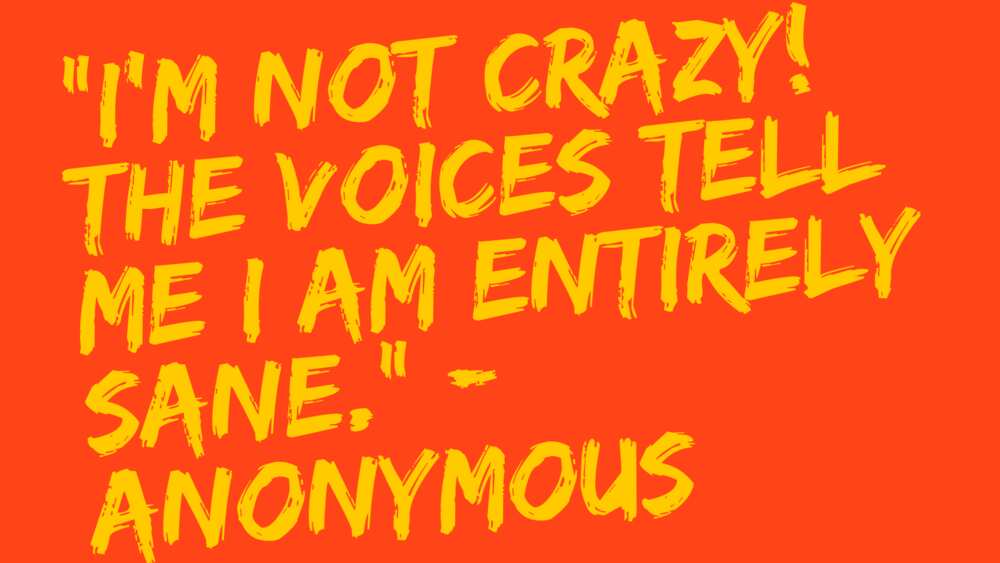 "I've had bad luck with both my wives. The first one left me and the second one didn't." – Patrick Murray
"I went on a diet, stopped smoking dope, cut out the drinking and heavy eating, and in fourteen days I lost two weeks." – Anonymous
"I was in the hospital today and saw this cute guy with a cast on his leg and my first thought was this one can't run away." – Anonymous
"I find television very educating. Every time somebody turns on the set, I go into the other room and read a book." – Groucho Marx
"You can handle just about anything that comes at you out on the road with a believable grin, common sense and whiskey." – Bill Murray
"Oh, you hate your job? Why didn't you say so? There's a support group for that. It's called EVERYBODY, and they meet at the bar." – Drew Carey
"Strong people don't put others down. They lift them up and slam them on the ground for maximum damage." – Anonymous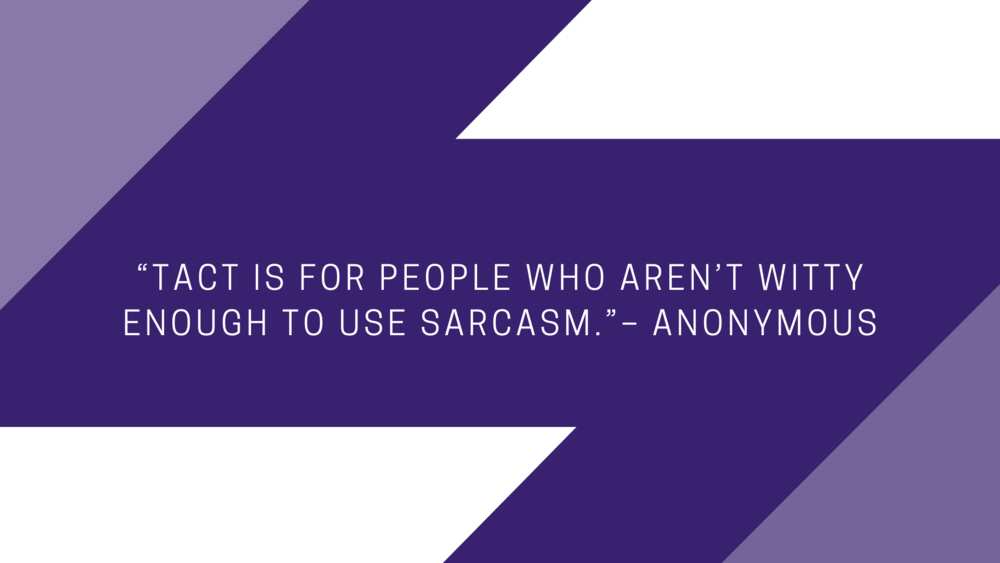 "Money is like a sixth sense – and you can't make use of the other five without it." – William Somerset Maugham
"The American dream is a crock. Stop wanting everything. Everyone should wear jeans and have three T-shirts, eat rice and beans." – Bill Hicks
"You don't appreciate a lot of stuff in school until you get older. Little things like being spanked every day by a middle-aged woman. Stuff you pay good money for later in life." – Elmo Phillips.
"History teaches us that men and nations behave wisely once they have exhausted all other alternatives." – Abba Eban
"I never knew what real happiness was until I got married. And by then it was too late." – Max Kauffmann
"I think my neighbor is stalking me as she's been googling my name on her computer. I saw it through my telescope last night." – Anonymous
"My son asked me what it's like to be married so I told him to leave me alone and when he did I asked him why he was ignoring me." – Anonymous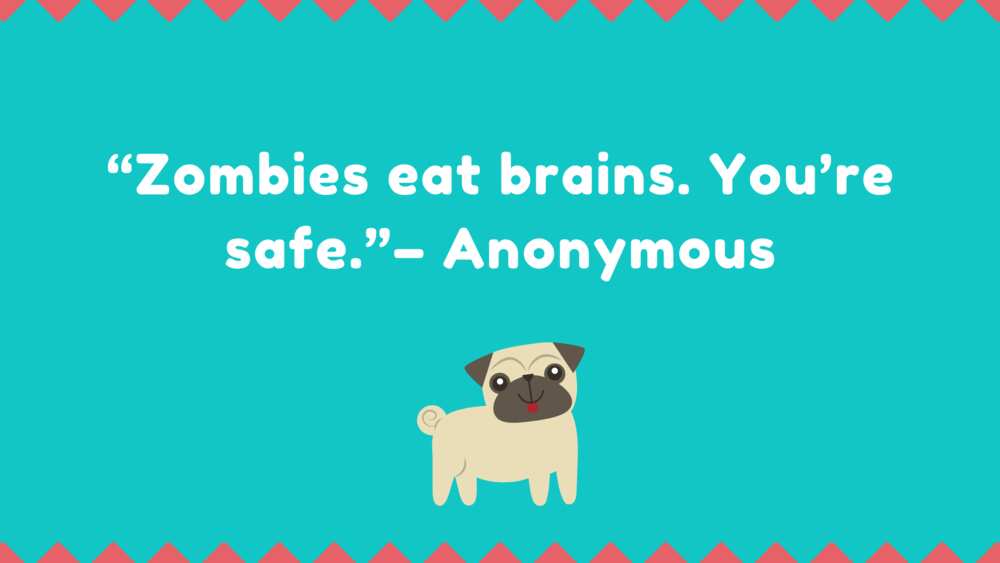 "You have no one to blame but yourself…Unless some other guy is standing next to you then you can blame him." – Anonymous
"Even people who are good for nothing can bring smile on your face, when pushed down the stairs…" – Anonymous
"This is what happened in love. One of you cried a lot and then both of you grew sarcastic." –Lorrie Moore
"I hate when people say, He's nice once you get to know him. They might as well say, He's an asshole, but you'll get used to it!" – Anonymous
"Sometimes I need what only you can provide: your absence." – Ashleigh Brilliant
"Nothing is changed when you put a dollar in a change machine." – Anonymous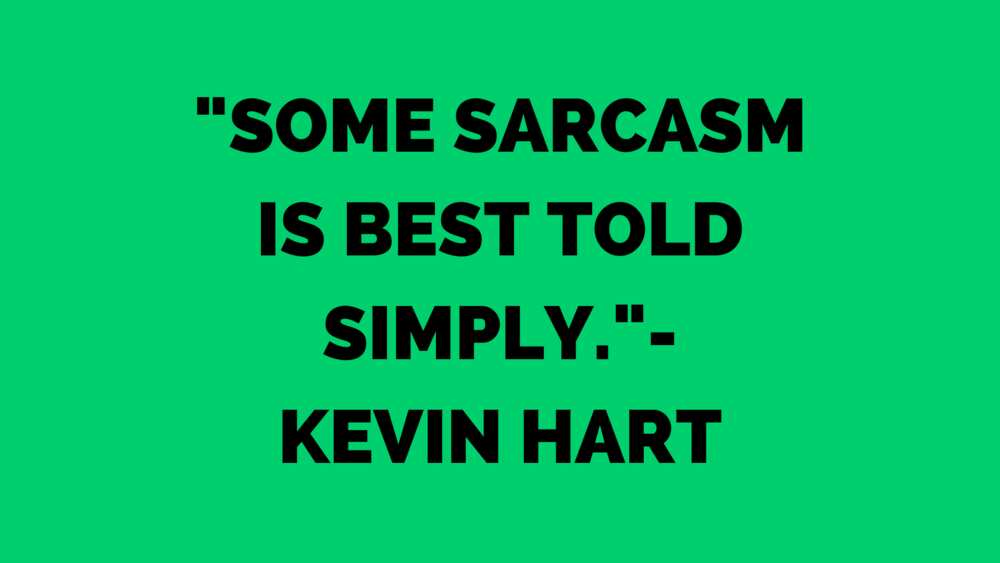 Use these sarcastic quotes to feel confident in any dispute or just for a cheerful mood. If you have your own funny phrases, then share them with us in the comments below.
READ ALSO: Top 50 funny food quotes for food lovers