Best brainy quotes that make you think
Wisdom is one of the most valuable things in life which can solve many problems. Sometimes all you need is to get inspired by some wise and intellectual quotes. This is why you can browse through this awesome selection of brainy quotes and get some knowledge from them.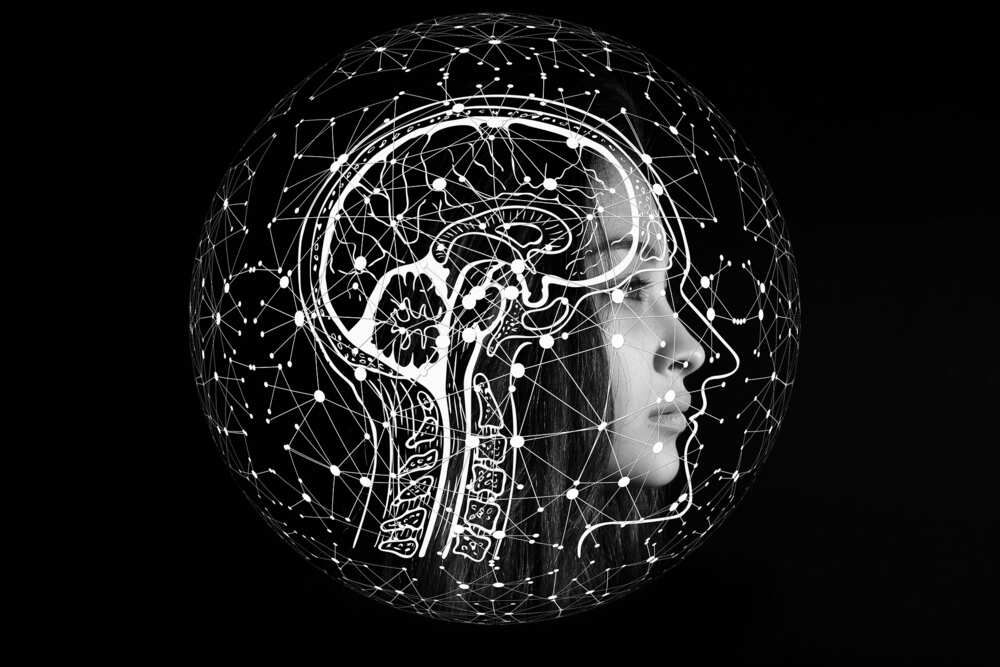 These smart quotes will show your intelligence and bright personality. They will also demonstrate that you are very cultured and know what you are talking about. You can use them as your status on any social media site - Facebook, Instagram, or Twitter. Sending these profound sayings to your friends for inspiration will also be a lot of fun.
Best brainy quotes for smart individuals
There are many intelligent quotes that will make you think. They can be understood in different ways.
"Reality exists in the human mind and nowhere else." - George Orwell
Everything that we say, do or think is real.
"The doors of perception doesn't open with the intellect." - Syed Sharukh
Being highly intellectual and perceptive are two different things. You can not use the knowledge you have without knowing how life works.
"All the hopes of intellectuals always remain just hopes." - Abhishek Verma
Your brain should be put to use in order to achieve something.
"The merit of all things lies in their difficulty." - Alexandre Dumas
The more difficult your achievement was, the more well-earned it feels.
"A wise man loves any kind of work, be it spiritual, physical or intellectual" - Sunday Adelaja
Wise people know that work is important.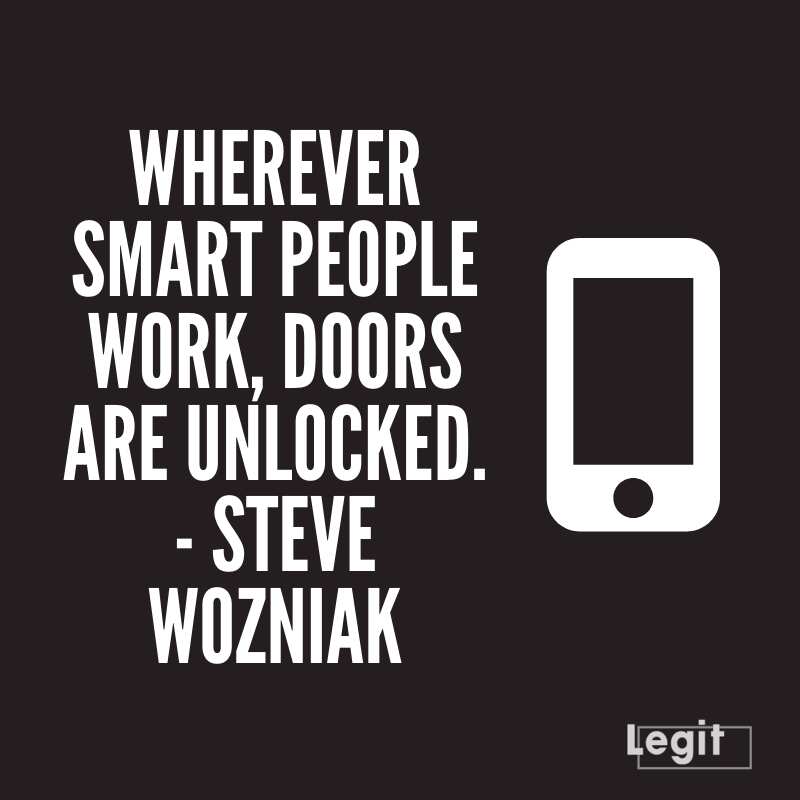 "Wherever smart people work, doors are unlocked." - Steve Wozniak
Steve Wozniak, the co-founder of Apple, knows a lot about opportunities.
"It's like the smarter you are, the more things can scare you." - Katherine Paterson
People with a lot of knowledge about various topics are likely to know something that can damage them.
"The only freedom you truly have is in your mind, so use it." - M.T. Dismuke
We all have freedom of imagination, and no one can ever take that away from us.
"With or without God, good decisions can be made; But only with God will great decisions be made." - Damon Thueson
Religious people rely on God for everything, including making decisions. They trust Him to bless them with wisdom.
"You can't have a goal without determination, because without the determination, the goal will die." - Patrick L. Turner
Staying determined and inspired is crucial on your way to success.
Quotes to make you think
Every brainy quote has some wisdom in it. Some of them can make you consider your past, present, and future.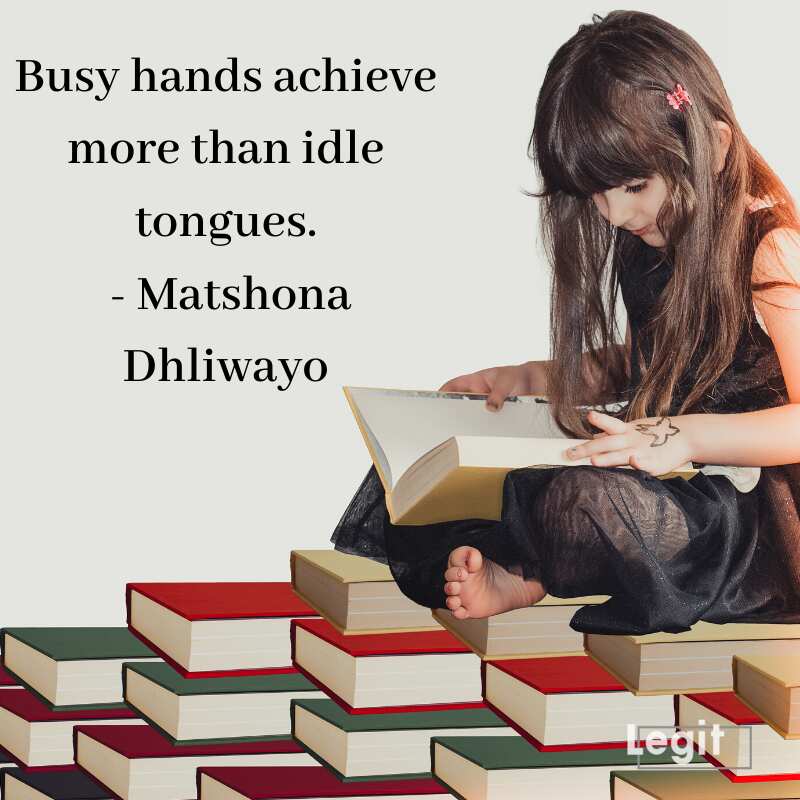 "Busy hands achieve more than idle tongues." - Matshona Dhliwayo
Ever since our young years, we have known that actions speak louder than words.
"It is better to have a clear cut enemy who hates you sincerely than a supposed loved one hates you but pretends to love you." - Nurudeen Ushawu
Relationships are complicated. Sometimes, it is hard to know exactly how someone feels about you.
"Much muscle, little mind, makes you strong but terribly blind" - Daren Martin
You need to balance physical and mental exercise.
"The truth is rarely pure and never simple." - Oscar Wilde
It is often hard to hear the truth, but it makes you stronger.
"If you want to find the secrets of the universe, think in terms of energy, frequency, and vibration." - Nikola Tesla
The famous inventor thought that the knowledge of Physics is the key to everything.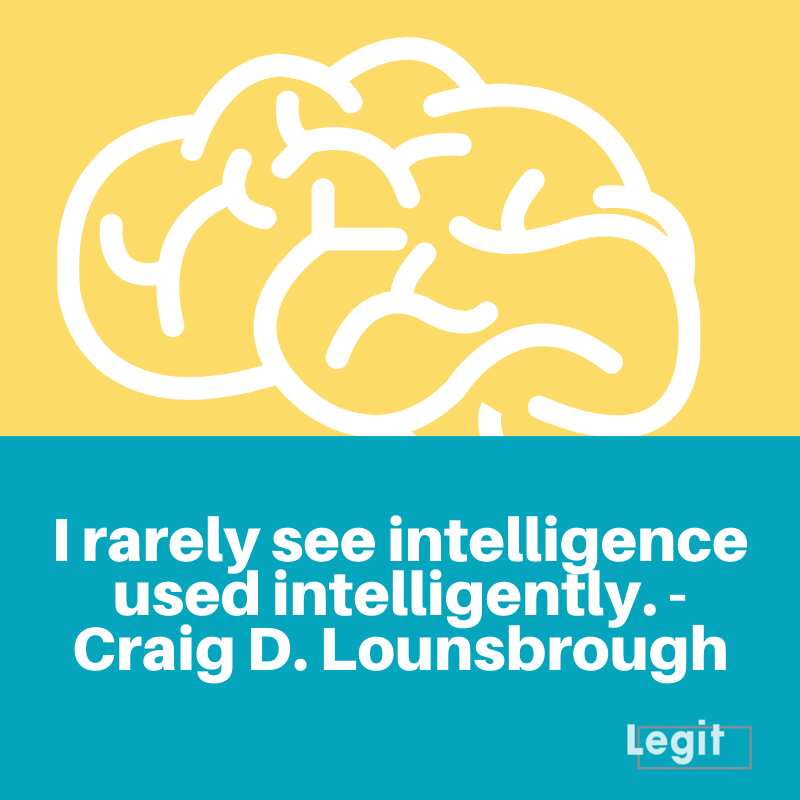 "I rarely see intelligence used intelligently." - Craig D. Lounsbrough
It is one thing to be smart, but a completely different thing to use it for the right matters.
"There are no limits in the universe of imagination." - Steven Magee
You can imagine everything you want, and then you can create it.
"Don't let your ego surpass your reputation; that will lead to your downfall" - Cole Edward Willis
People who think too highly of themselves never win. To be successful, you need to have a little bit of modesty.
"Life is not a problem to be solved, but a reality to be experienced." - Soren Kierkegaard
Every day is an experience, not a challenge or something that you need to figure out.
"It is the province of knowledge to speak, and it is the privilege of wisdom to listen." - Oliver Wendell Holmes, Sr.
Wise people not only speak but also listen to what others have to say.
You can share some of these brainy quotes with your friends and family. They may be inspiring and encouraging for someone.
Source: Legit.ng