Best Robin Williams quotes from his famous movies
Robin Williams was one of the most prominent actors and comedians in the world. He featured in numerous films, mostly portraying humorous and dramatic characters. He astounded everyone across the globe with his great sense of humor and impeccable sayings and quotations. Check out these funny and inspirational Robin Williams quotes from his famous films.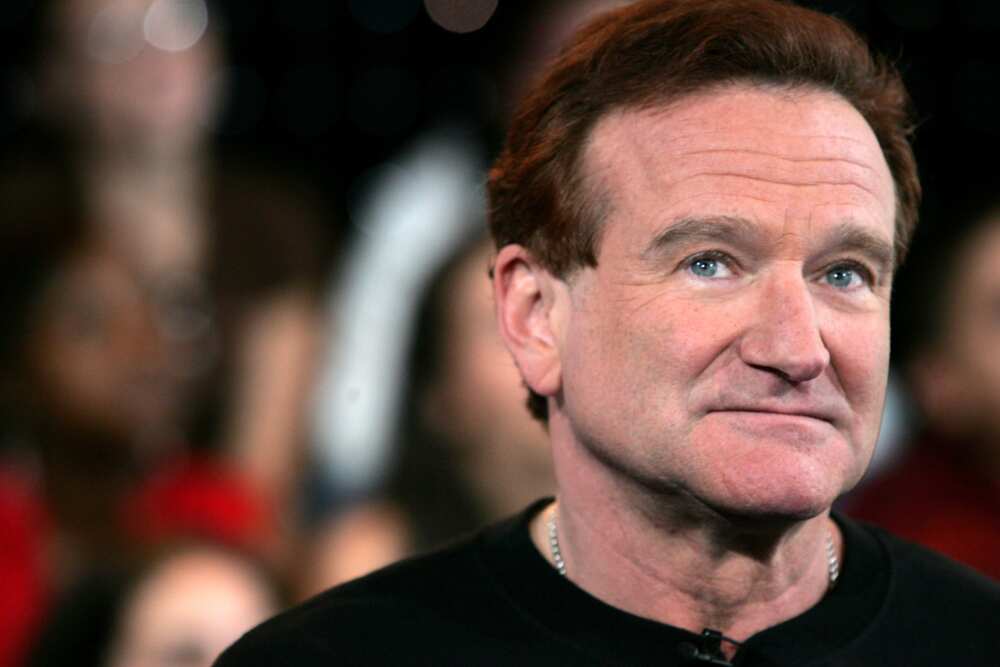 Most Robin Williams quotes have been developed from his roles in successful films and great stand-up comedy shows. He was one of the funniest comedians and performers in the world, so most people use his hilarious quotes often. Here is an opportunity to see his most famous and best quotations.
Robin Williams famous quotes
The famous actor and comedian had, before his death, come up with several quotes. Some of them are more popular than others. His most famous sayings include;
Everyone you meet is fighting a battle you know nothing about. Be kind. Always.
No matter what people tell you, words and ideas can change the world.
What's right is what's left if you do everything else wrong.
I think the saddest people always try their hardest to make people happy because they know what it's like to feel absolutely worthless, and they don't want anyone else to feel like that.
You must strive to find your own voice because the longer you wait to begin, the less likely you are to find it at all.
You will have bad times, but they will always wake you up to the stuff you weren't paying attention to.
Crying never helped anybody do anything, okay? You have a problem you face it like a man.
The best Robin Williams quotes from movies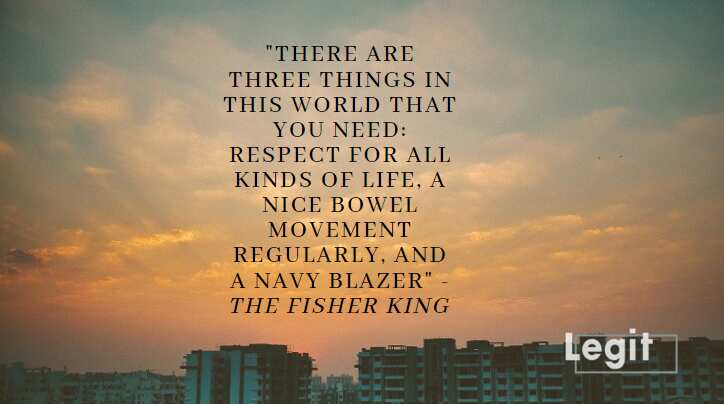 You might recognize Williams from notable films such as Mrs. Doubtfire, Jack, and The Fisher King. In addition to impressing many people with his undeniable talent, he also excited fans with quotes. Robin Williams movie quotes from his film roles are;
There are three things in this world that you need: Respect for all kinds of life, a nice bowel movement regularly, and a navy blazer - The Fisher King
To live would be an awfully big adventure - Hook
Please, don't worry so much. Because in the end, none of us have very long on this Earth. Life is fleeting. And if you're ever distressed, cast your eyes to the summer sky when the stars are strung across the velvety night. And when a shooting star streaks through the blackness, turning night into day, make a wish, and think of me. Make your life spectacular - Jack
Friends come in all sizes, take it from me! Golly gee, size doesn't matter, when you want some friendly patter from a pal who is true - Death to Smoochy
If there's love, dear, those are the ties that bind, and you'll have a family in your heart, forever. All my love to you, poppet. You're going to be all right. Bye bye - Mrs. Doubtfire
Robin Williams Good Will Hunting quotes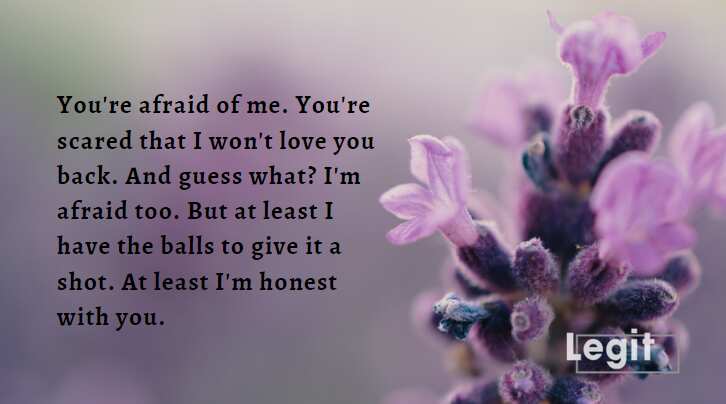 The comedian's role in Good Will Hunting saw him winning an Oscar due to his outstanding performance. In the film, he had very inspirational sayings, which most people use today as quotes Robin Williams. Robin Williams quotes Good Will Hunting include;
You don't know about real loss because it only occurs when you've loved something more than you love yourself. I doubt you've ever dared to love anybody that much.
You'll never have that kind of relationship in a world where you're afraid to take the first step because all you see is every negative thing 10 miles down the road.
You're afraid of me. You're scared that I won't love you back. And guess what? I'm afraid too. But at least I have the balls to it give it a shot. At least I'm honest with you.
Maybe you're perfect right now. Maybe you don't want to ruin that. I think that's a super philosophy, Will; that way, you can go through your entire life without ever having to really know anybody.
Robin Williams quotes on life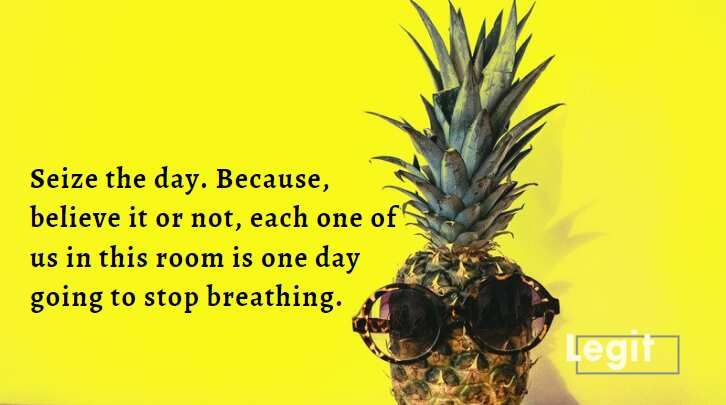 The best Robin Williams quotes about life include;
I used to think the worst thing in life was to end up all alone. It's not. The worst thing in life is to end up with people that make you feel all alone.
I believe in destiny. There must be a reason that I am as I am. There must be.
Self-reliance is the key to a vigorous life. A man must look inward to find his own answers.
The human spirit is more powerful than any drug, and THAT is what needs to be nourished: with work, play, friendship, family. THESE are the things that matter.
Our job is improving the quality of life, not just delaying death.
Seize the day. Because, believe it or not, each one of us in this room is one day going to stop breathing.
Funny quotes by Robin Williams
Are you searching for some Robin Williams funny quotes? Choose one from this list of hilarious Robin Williams quotes;
Some are born great. Some achieve greatness. Some get it as a graduation gift.
Good people end up in Hell because they can't forgive themselves.
Divorce is expensive. I used to joke they were going to call it 'all the money,' but they changed it to alimony.
Why do they call it rush hour when nothing moves?
If women ran the world, we wouldn't have wars, just intense negotiations every 28 days.
Never pick a fight with an ugly person. They will never lose.
Robin Williams Dead Poets Society quotes
Wise sayings and poetry are some of the things that defined Robin. He often came up with famous sayings that challenged people's train of thought. Some of the quotes from Robin Williams from this film are;
We don't read and write poetry because it's cute. We read and write poetry because we are members of the human race. And the human race is filled with passion. And medicine, law, business, engineering, these are noble pursuits and necessary to sustain life. But poetry, beauty, romance, love, these are what we stay alive for.
There's a time for daring, and there's a time for caution; and a wise man understands which is called for.
Just when you think you know something, you have to look at in another way. Even though it may seem silly or wrong, you must try.
Boys, you must strive to find your own voice. Because the longer you wait to begin, the less likely you are to find it at all.
When you read, don't just consider what the author thinks, consider what you think.
No matter what anybody tells you, words and ideas can change the world.
They're not that different from you, are they? Same haircuts. Full of hormones, just like you. Invincible, just like you feel. The world is their oyster. They believe they're destined for great things, just like many of you, their eyes are full of hope, just like you.... Go on, lean in. Listen, you hear it? - - Carpe - - hear it? - - Carpe, carpe diem, seize the day boys, make your lives extraordinary.
Robin Williams depression quotes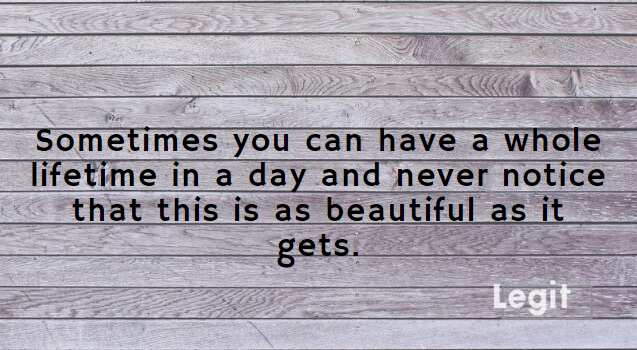 The sayings by Robin Williams concerning depression include;
You're only given a little spark of madness. You mustn't lose it.
Don't associate yourself with toxic people. It's better to be alone and love yourself than be surrounded by people that make you hate yourself.
Sometimes you can have a whole lifetime in a day and never notice that this is as beautiful as it gets.
If you're that depressed, reach out to someone. And remember, suicide is a permanent solution to a temporary problem.
There's no shame in failing. The only shame is not giving things your best shot.
It is undeniable that most people miss the witty and tremendous acting skills of the late Robin Williams. Although he passed on, his spirit still lives among us. Robin Williams quotes are highly treasured since they make many people feel like he was never gone.
Source: Legit.ng