20 great The Big Lebowski quotes (but that's just like our opinion)
Big Lebowski quotes are some of the best hilarious quotes you can come across. The show is one of the most loved TV programs about a friendship between guys that truly have each other's back. Through their eyes, we get to learn about how young men relate in all situations. Before grabbing your popcorn, consider going through some of the best quotes about the show.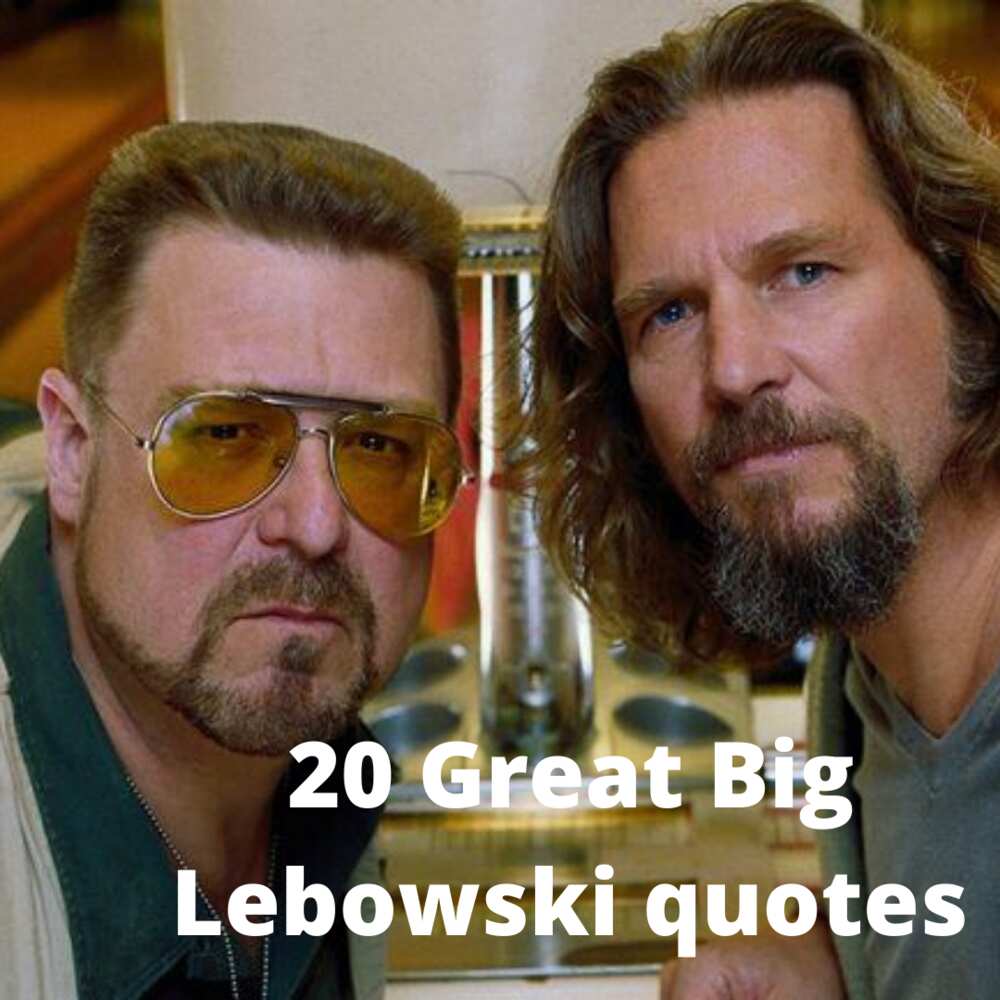 Well, the show reveals that there are no best friends more different from each other than The Dude and Walter Sobchak. The relationship between these two will teach a lot more than you will ever learn elsewhere. It is not surprising that many people love the show. The following are examples of The Big Lebowski quotes you need to know about. These quotes will teach you how to relate with others in your circle.
Popular Lebowski quotes
Whether you are interested in the dude quotes or are interested in knowing the genesis of the popular saying, 'that's just like your opinion man', these quotes will come in handy. They are some of the best quotes from the Big Lebowski you need to know about.
Yeah, well that's just like your opinion man. — The Dude
You can make use of this phrase for daily conversations especially if your views and ideas differ. It is a great way to break the tension.
Nobody f*cks with the Jesus." — The Jesus
Use this statement whenever you want to emphasize that you want no one to mess up with you.
Sometimes you eat the bar, and sometimes, well, he eats you. — The Stranger
Well, life does not go as planned always. Be cool with it anyway.
I had a rough night and I hate the Eagles, man. — The Dude
When your best team fails then the hate gets real. Nothing can make the evening better again.
Nobody is going to cut you off. Not if I have anything to say about it. — Walter Sobchak
When you have great friends that will look out for you.
You're entering a world of pain, son. — Walter Sobchak
When you are prepared psychologically for all forms of pain.
Hilarious quote from the Big Lebowski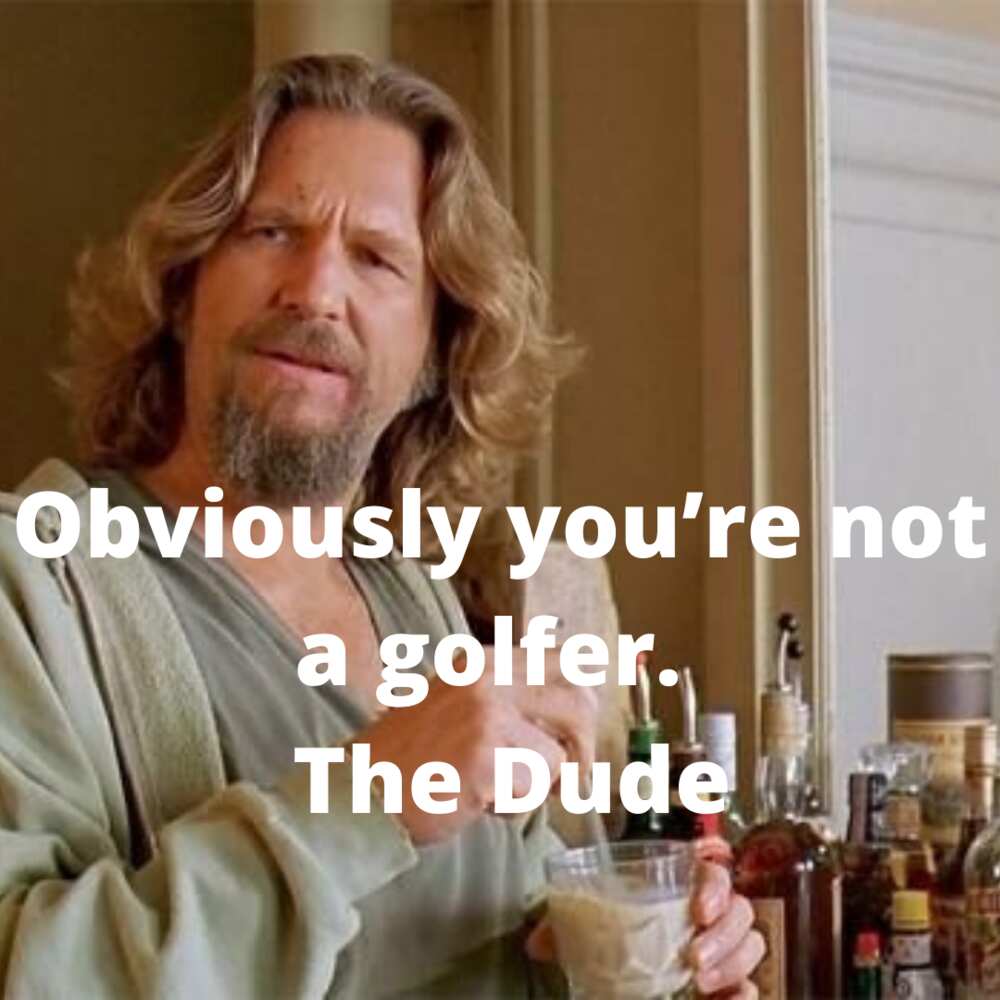 Some of the best quotes on the show are those you may not even think seriously about. They are hilarious and will definitely crack you up and also give you something to think about. In case you were wondering about the show's famous quotes, then the examples below will come in handy. They include:
I can't be worrying about that sh*t. Life goes on, man. — The Dude
This is the attitude we all need to adopt. When things get rough, stop worrying about things you cannot change or alter. Instead, focus on the positives.
Just because we're bereaved, that doesn't make us saps! — Walter Sobchak
You can mourn your beloved without being all moody and teary. There is no best description of mourning.
Sooner or later you are going to have to face the fact that you're a moron. — The Dude
Well, you cannot run away from your shortcomings. At some point, it is will be impossible to ignore it.
She's not my special lady, she's my lady friend. — The Dude
Well, there is a difference. Take note of a friend, and a special lady.
At least I'm housebroken. — The Dude
Well, anything justifies some queer behaviors.
F*ck it, Dude. Let's go bowling. — Walter Sobchak
Sometimes all you need to do is to go for what makes your heart glad and happy.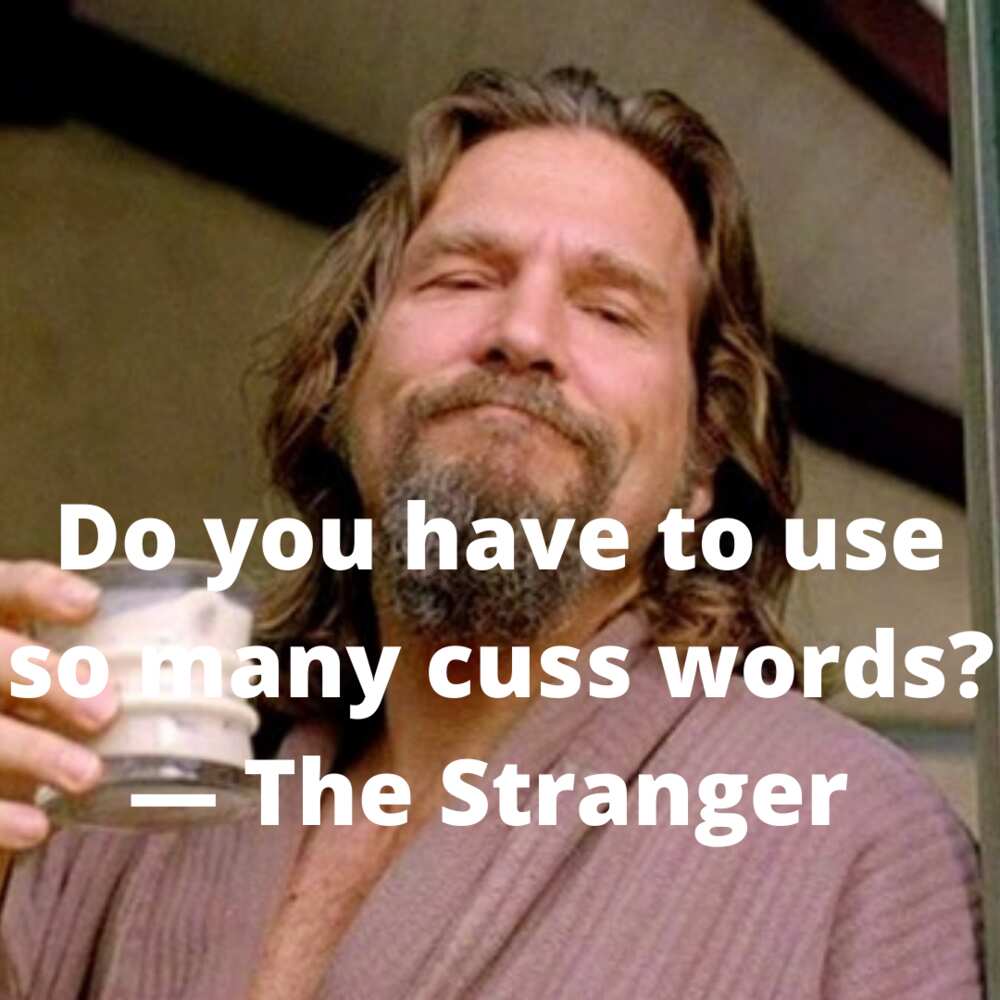 Obviously you're not a golfer. — The Dude
When it is so obvious that some things are not meant for you and that you are not cut out to do them.
Do you have to use so many cuss words? — The Stranger
When your buddy is too much into cuss words, you have to stop them in their tracks. Overdoing it is not cool.
I'm the Dude, so that's what you call me. That or, uh His Dudeness, or uh Duder, or El Duderino, if you're not into the whole brevity thing. — The Dude
When you can describe your name in different ways, then this is the height of confidence.
This is a very complicated case, Maude. You know, a lotta ins, a lotta outs, lotta what-have-yous. — The Dude
Sometimes when you cannot describe or explain something to someone, then the best thing to do is to say things as they are, complicated!
This is what happens when you f*ck a stranger in the ass, Larry. — Walter Sobchak
Some bad things will happen if you do not take caution.
That rug really tied the room together. — Walter Sobchak, Various
When you walk into a room and realize that every decor detail makes it look perfect.
Forget it, Donny, You're out of your element! — Walter Sobchak
We all need friends who call out the crap in our lives. This is the only way to grow and become better.
The above Big Lebowski quotes give you an insight into the show that most people have become accustomed to. The boys will make you laugh just by what they say.
Source: Legit.ng