50 long pixie cut ideas to try out in 2019
Many women want to keep up with fashion. A trendy haircut plays a significant role in a woman's appearance. Such famous and gorgeous women as Scarlett Johansson, Katy Perry, Ann Hathaway, and Kris Jenner have been giving the pixie hairstyle life, encouraging more women to get this haircut.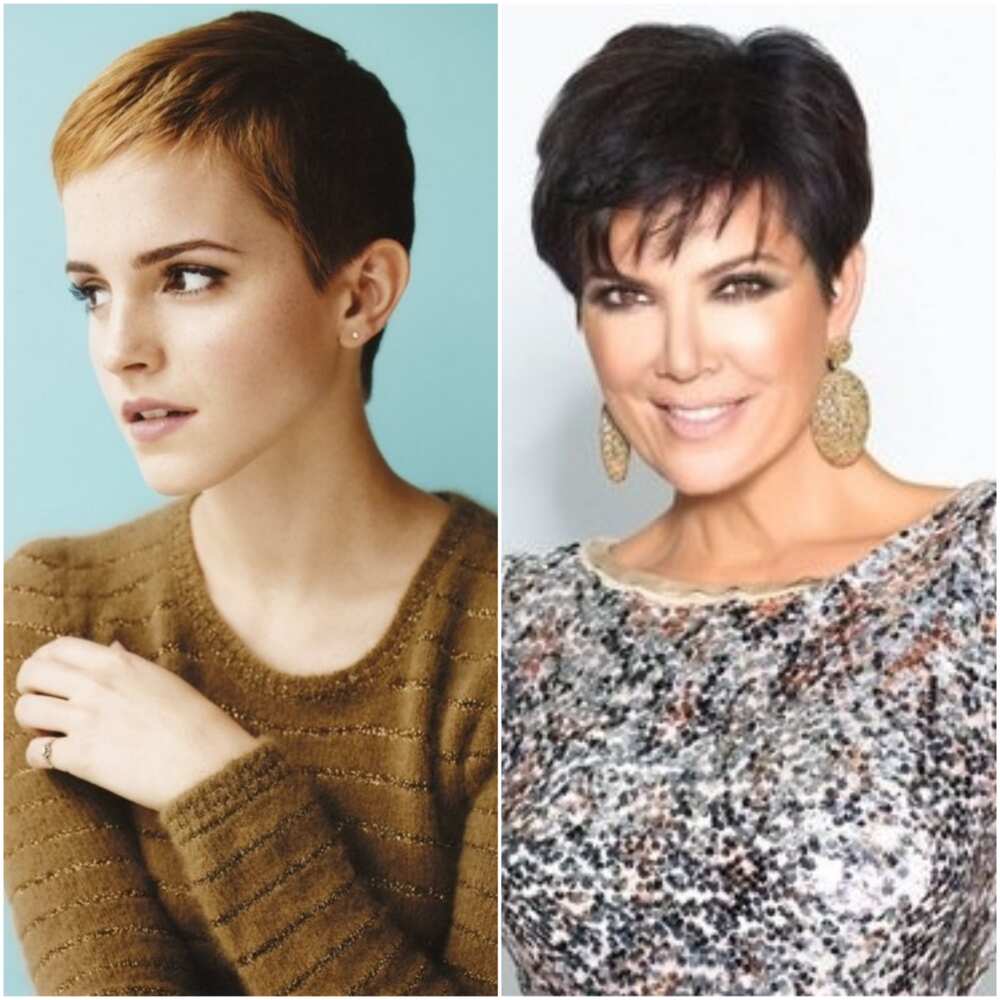 As history shows, trends return every sixty years, and it includes haircuts as well, but there is one haircut that has been popular since the early 2000s. To make you sure that this haircut will fit almost everyone and make the woman who will try it more attractive as well as add spice to her appearance, we offer you to take a look at 50 long pixie cut ideas you can try in 2019.
Do you remember Holly Berry's haircut in the movie "James Bond"? Or do you remember the hairstyle of Miley Cyrus in her video clip "Wrecking Ball." Yes, the pixie cut has been in fashion for a long time. We hope you will find your crush in this article!
Pixie cut ideas to try out in 2019
Here is the list of top 50 variations of this fantastic style. We hope this list can help you to find that one style, which you will love and try immediately.
Layered ash coloured pixie
Add rock and roll to your life! Shaggy layers mixed with ash colour and face-framing fringe will give your style a new life!
Edgy, bold oat-blonde - Straight undercut pixie
This colour has a neutral shade that will fit those women who fear redness on their skin. Pixie with layered hair is a good idea for women who are not afraid of experiments.
Auburn layered cut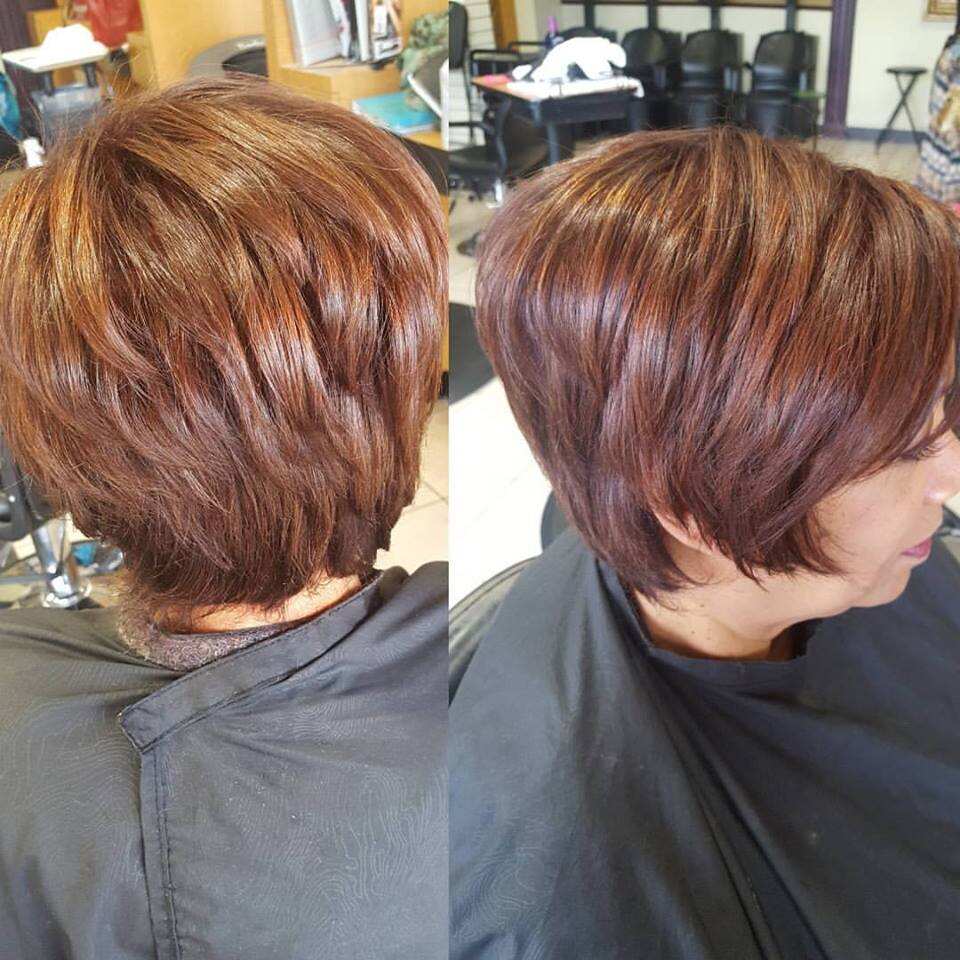 Layered pixie cut looks amazing with red hair colour. The sides do not have to be cut very short. The hair and bangs are laid on its side, and it looks perfect both for weekdays or special events. Add fire to your style, stand out from the crowd!
Plum red long pixie
It is not necessary to dye your gorgeous hair completely. The roots can be of your natural colour. Long bangs laid on the side look very elegant. It is the latest trend. It goes well with any clothing style.
"Boyish" style
Boyish pixie is a simple choice with taste. You do not have to combine colours and shades, it looks amazing with any colour. It is an elegant style, not too short and not too long as well. This pixie cut is a great option for a confident woman. If you liked this idea, give it a try!
Pixie with long bangs in combination with blond, grey colour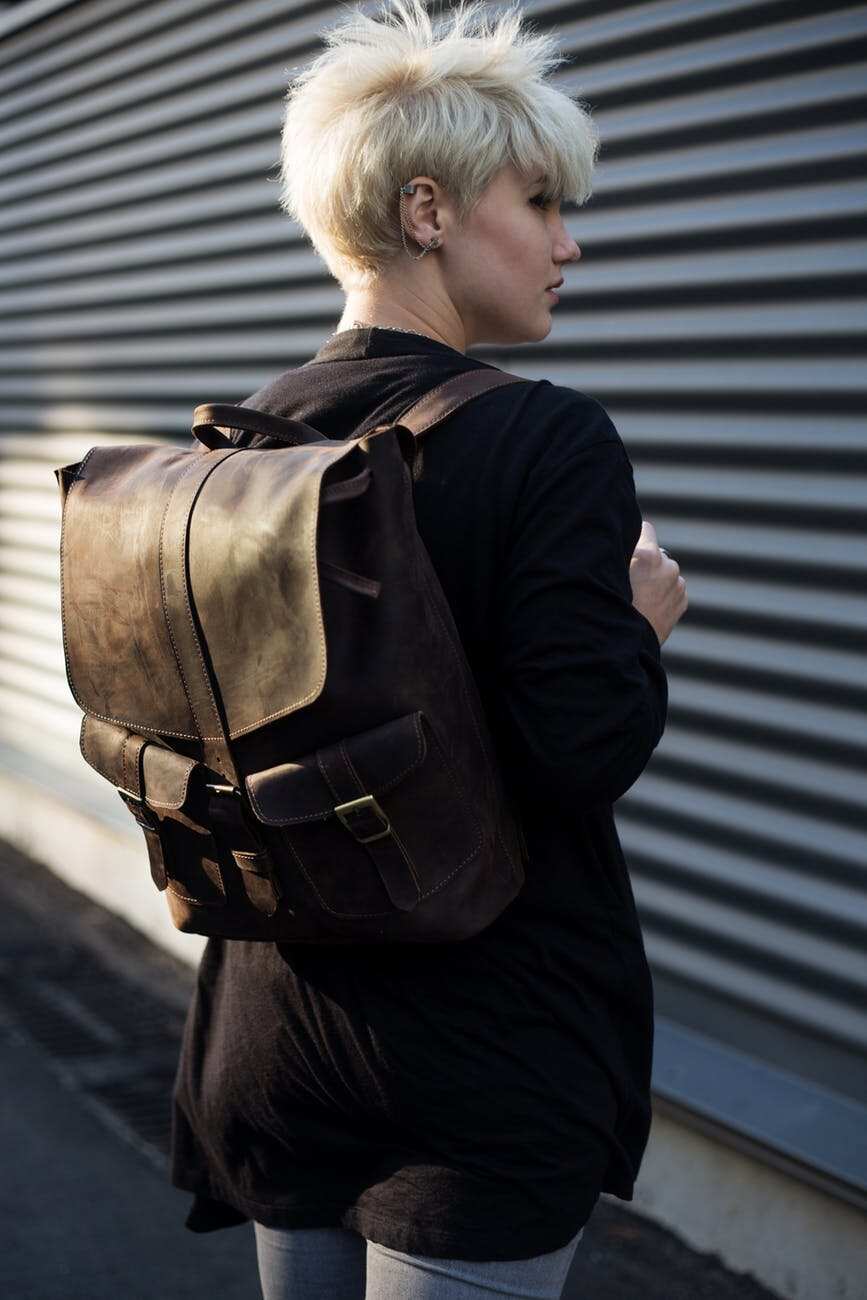 It is a completely new and unique style. Blonde colour is in the front, grey hair in the back or it may be any other colour. There is a slight asymmetry, but it will set you apart from the crowd.
Long bangs and undercut sides
Long bangs, short on the sides in combination with chestnut or black colour, will make your look more feminine and independent.
Pink tapered pixie
This hairstyle is perfect for women with a round face. Long fringe in front and long bangs on the sides can emphasize the most beautiful features of your face. Pink is a great, bright colour that can make a lady noticeable at first sight.
Platinum pixie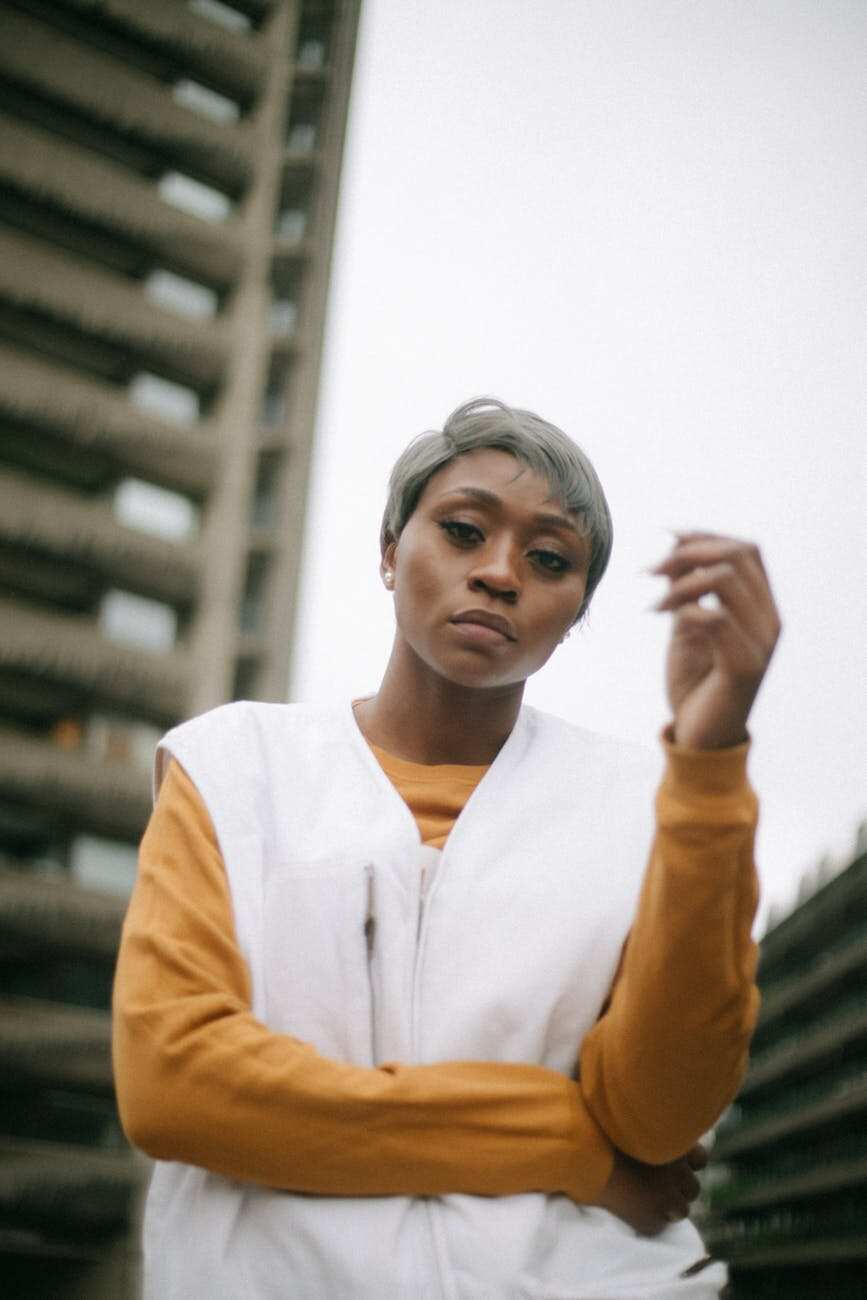 The colour of platinum beats all the trends now. Wavy layers give the hairstyle an extraordinary elegance. Try to add them. This pixie is suitable for thick hair owners.
Long pixie with bangs
If you do not like a regular style, this is your option! The bangs tucked to the front, and layered locks on the sides make this look to be the longest cut. Try it, and maybe you will not change your hairstyle anymore.
Modern pixie with long wavy layers
This type of pixie cut is perfect for ladies with curly or wavy locks. A golden hue will give this hairstyle a special vibe.
Pixie Bob haircut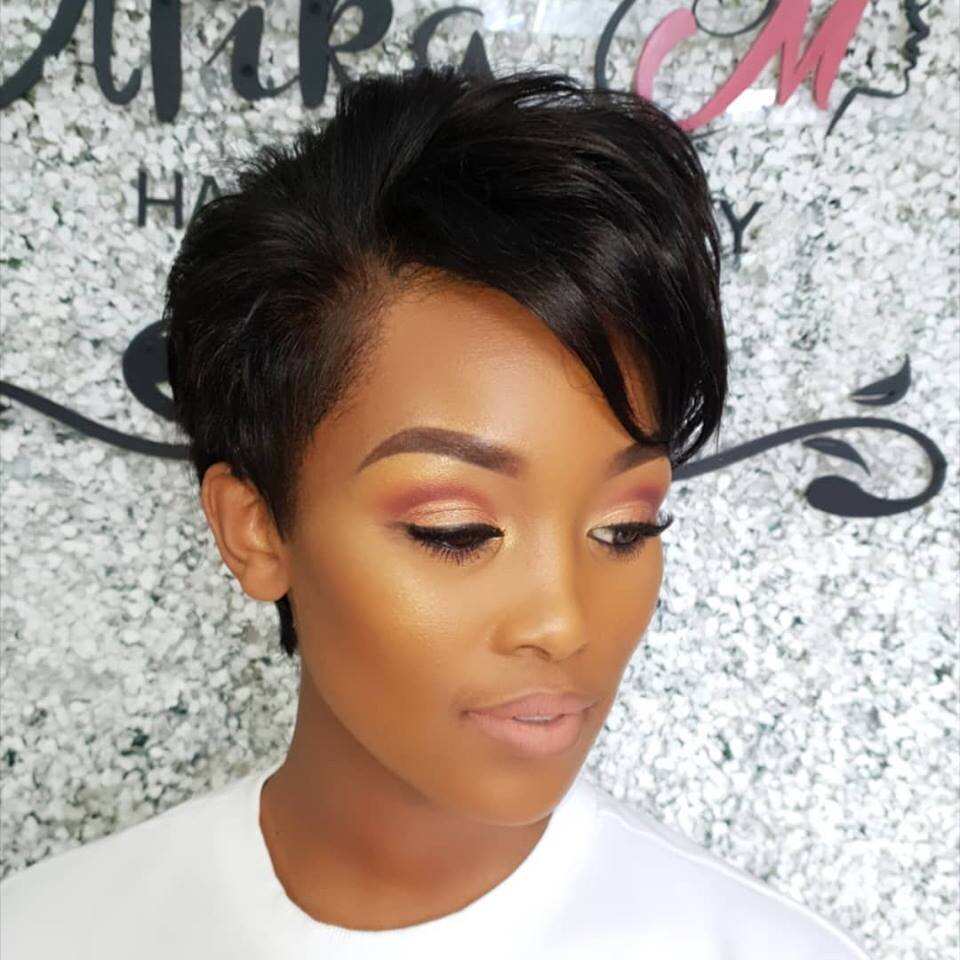 Such combination is perfect for women who want to experiment, one side of the pixie bob is shaved, and hair is combed to the other side. This hairstyle looks especially gorgeous with light honey shades.
Faux-hawk on thick wavy hair in combination with mahogany tone
It is a very modern hairstyle. The sharp edges of this cute style help to soften the lines on the sides and the forehead. This cut attracts the gaze to the upper part of the face, and on top. It has a pleasant wavy texture as well.
Tapered pixie haircut with long bangs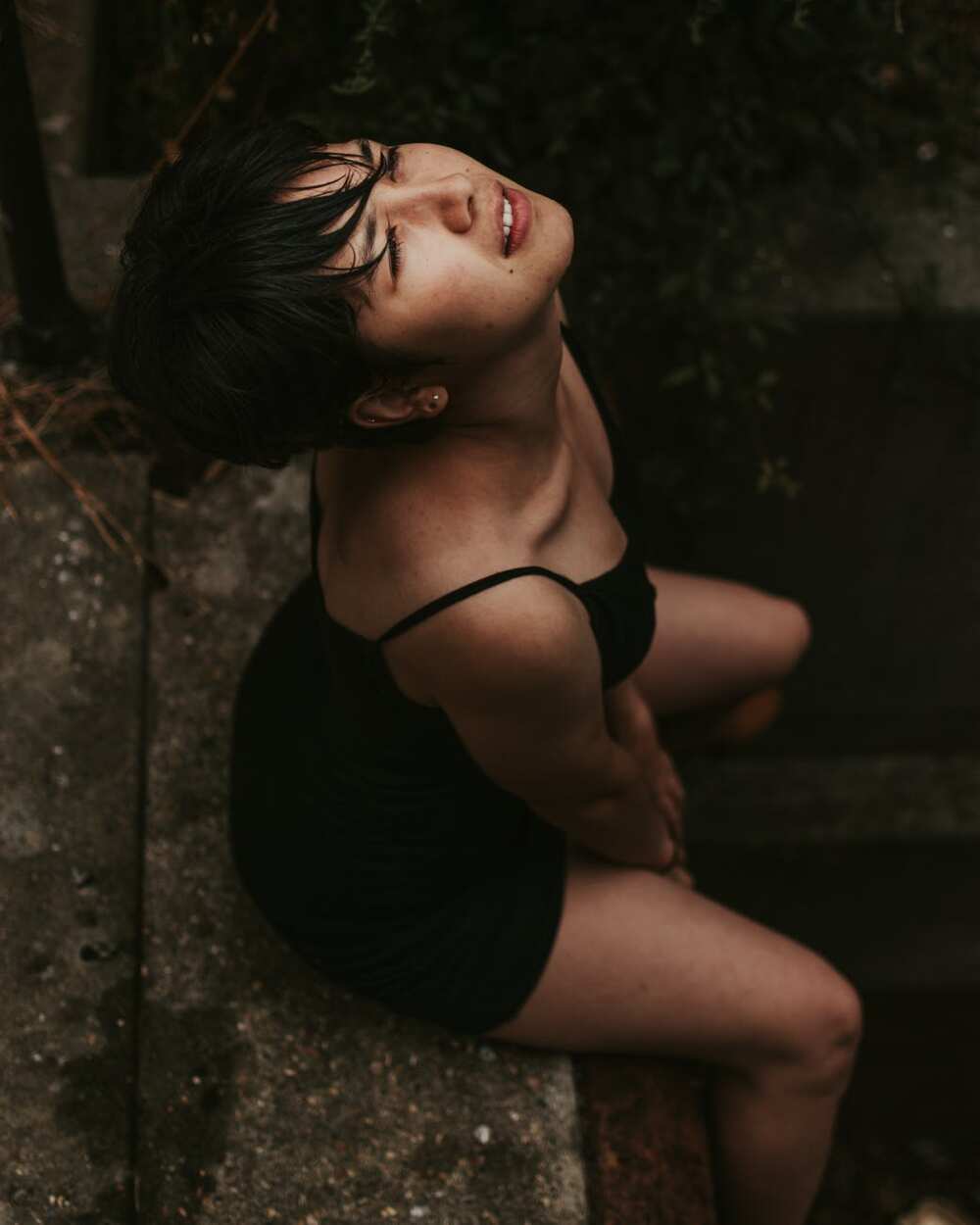 This cut has long bangs from the back of the head to the forehead; the most prolonged bangs reach the neck. There is a shorter hair on the sides, which you "hide" behind the ear. This cut looks particularly fresh with ash blond or black colour.
Pink long pixie cut
Pink tone of layered long hair looks especially remarkable. You can shave some attractive forms under the long bangs on the side of your hair.
Pixie for modern women
Most pixies are the same, but you will like this idea. How can you do a lady cut out of the boyish hairstyle? You have to comb all the bangs to the side, and you will get a tremendous exquisite haircut.
Asymmetrical pixie bob
The game of contrasts of silver bangs and grey colour of edges creates a kind of asymmetry that you might like. Besides, this contrast creates an asymmetrical haircut's texture that looks very attractive.
Swept curly pixy cut of the copper colour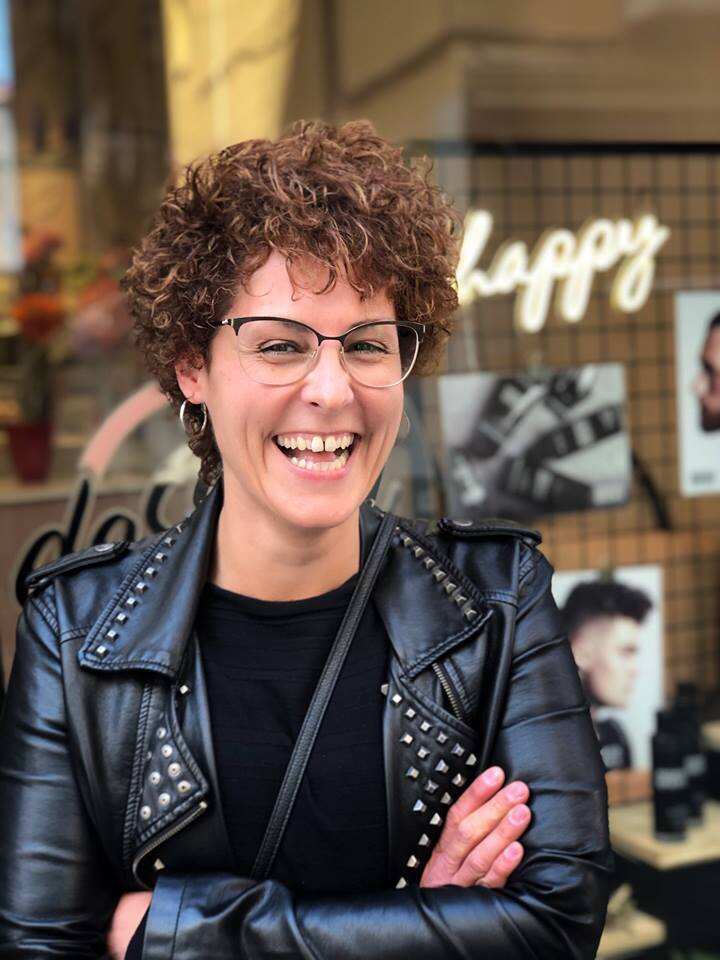 Combined edged pixie haircut in combination with a copper or red colour is a unique design. Make yourself unique if you like this idea.
Pixie cuts for thick hair with curly fringe
It is an excellent idea for curly-haired women with thick hair. It looks like just curly twisted up the fringe and short trimmed sides. It is worth trying!
READ ALSO: Ash brown hair: how to get it and top 20 styling ideas
Highlighted layered pixie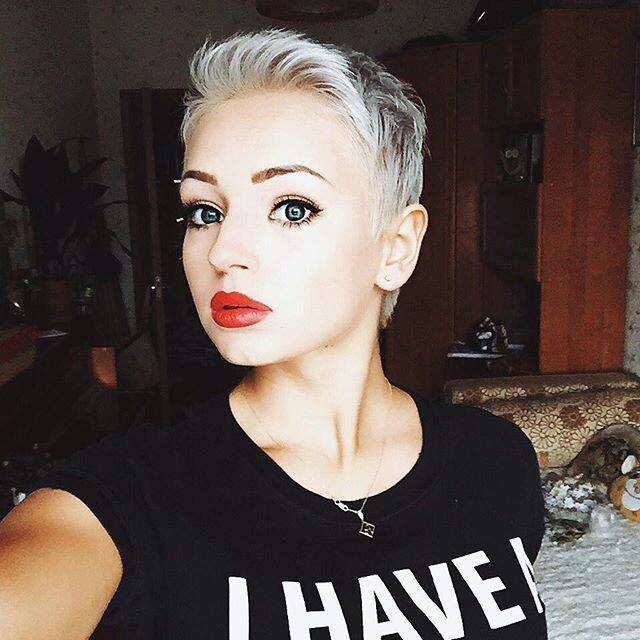 Layers with the feathers of a brightened shade framing your face will make your tapered pixie haircut fashionable and stylish.
Combed back curly pixie haircut
Wavy or curly bangs combed back look very well on people with wavy hair. Pixie cut does not always have to be short and straight. Adapt and change, and you will find your match!
Long pixie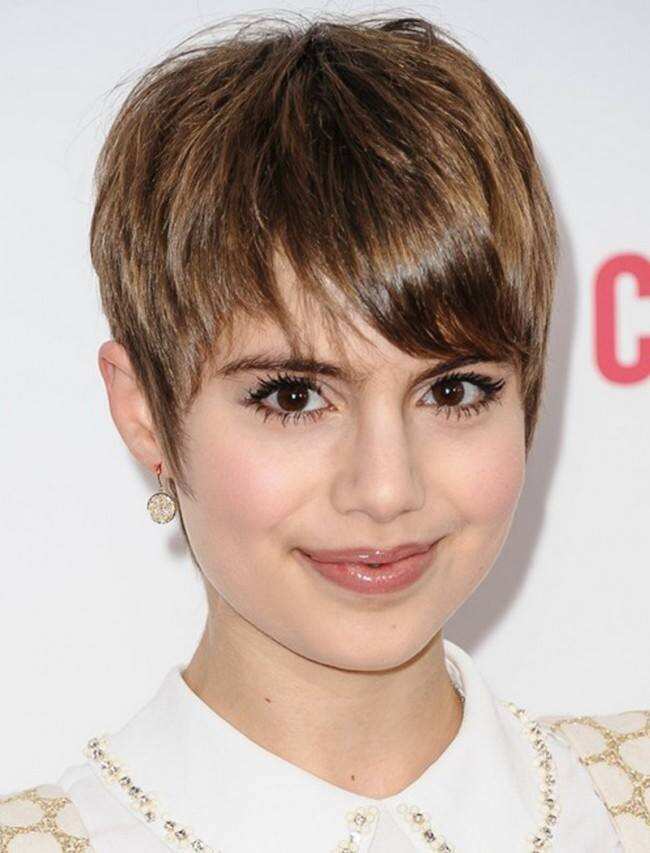 It is an image for a modern corporate woman. Just add some texture and brush your cropped hair to one side. Looks perfect!
Messy pixie
If you want to understand what this hairstyle looks like, you have to take a look at Jeniffer Laurence. You have already realized that this is an excellent image for people with an oval or square face. Good choice!
Brightened wavy pixie cut
On one side, there is a shortcut, and on the other side, there are long bangs with highlighted locks of hair. Comb wavy bangs to one side and bangs from the back to the other. Highlighted colour creates beautiful asymmetry, and makes it look fascinating.
Rounded natural blonde pixie bob with deeply layered side sweep
The round shape of this style and combed to the side fringe are the main features of this hairstyle. The shape of your face does not matter at all here; try this idea.
Side-parted pixie with highly textured waves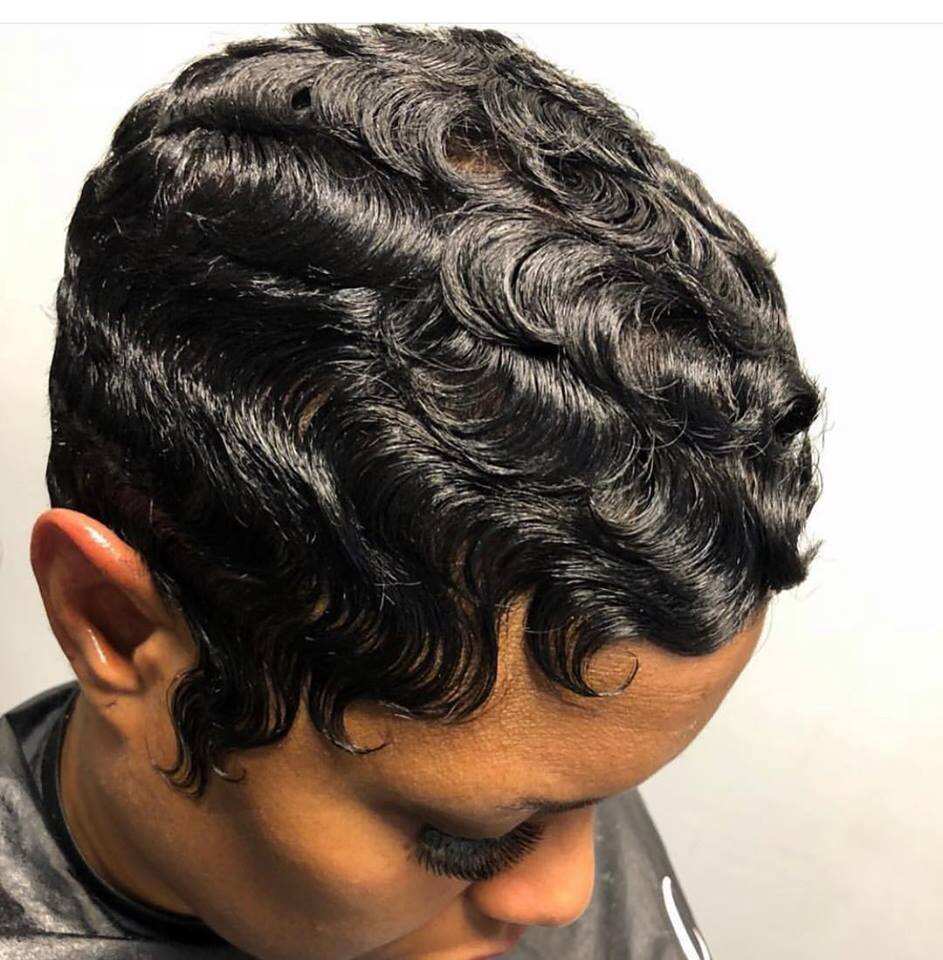 Here you have the most amazing hairstyle. Locks trimmed or cut against curls giving them a refined texture. The style is universal and will suit women of any age.
Centre-parted pixie with straight fringes and wavy bangs
This haircut creates the illusion of length. The sides of the wavy bangs seem long, which is an excellent option for any woman. Short bangs create asymmetry, and due to this, hair appears to be long.
Rolled and slicked back pixie to one side
Separate your pixie cut to the sides and apply the muss. You have to scratch one side up using a special wax. This semi-male hairstyle will accentuate your style.
Messy lightened pixie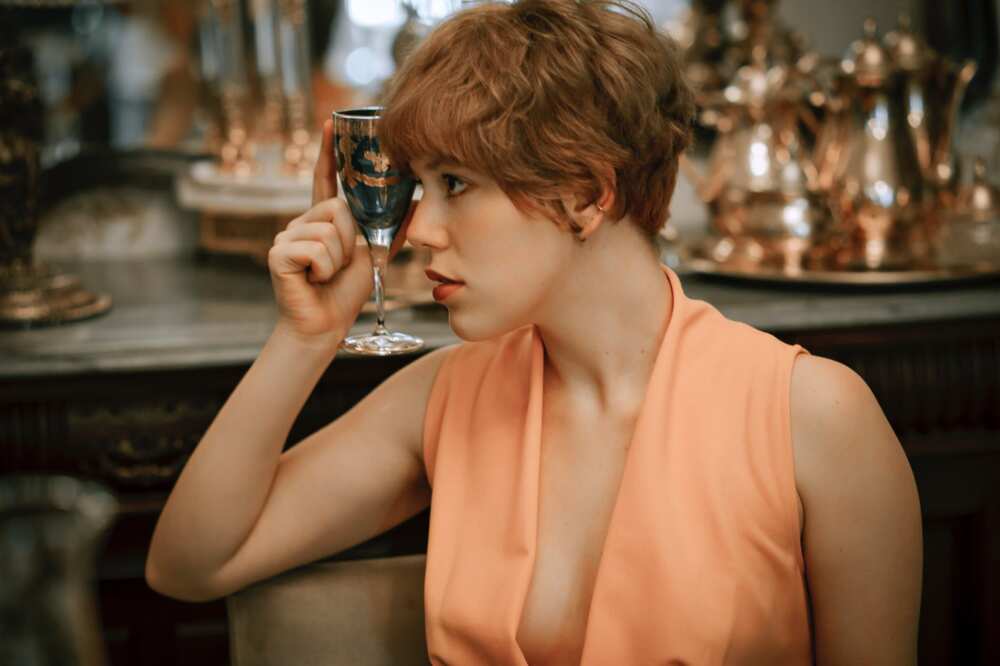 On the sides, there is short trimmed hair, and a long, lightened fringe combed to the side. It is undoubtedly what a purposeful woman needs. This hairstyle is perfect for women who do not like monotonous hairstyles.
Modern ash blond pixie with long bangs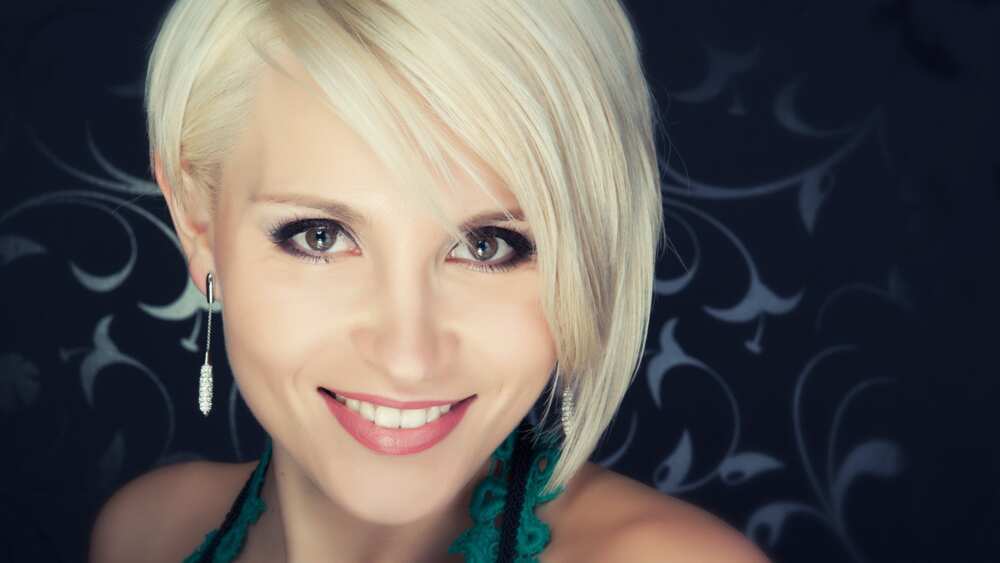 This idea will breathe new look into your image. Blond colour is very extravagant, and long bangs immediately draw attention to your style.
Short one-sided pixie with brushed bangs to the side
It is a stylish hairstyle for women who are always in a great rush. It is especially cool when the hair is lightened, but the roots have a natural colour. Add spice to your image.
Purple lightened choppy pixie
If you like bright colours, this idea of pixie haircut should fit you then. The colour gives a modern look, and the length of the framing bangs makes your face more angular.
Dark blond stacked pixie bob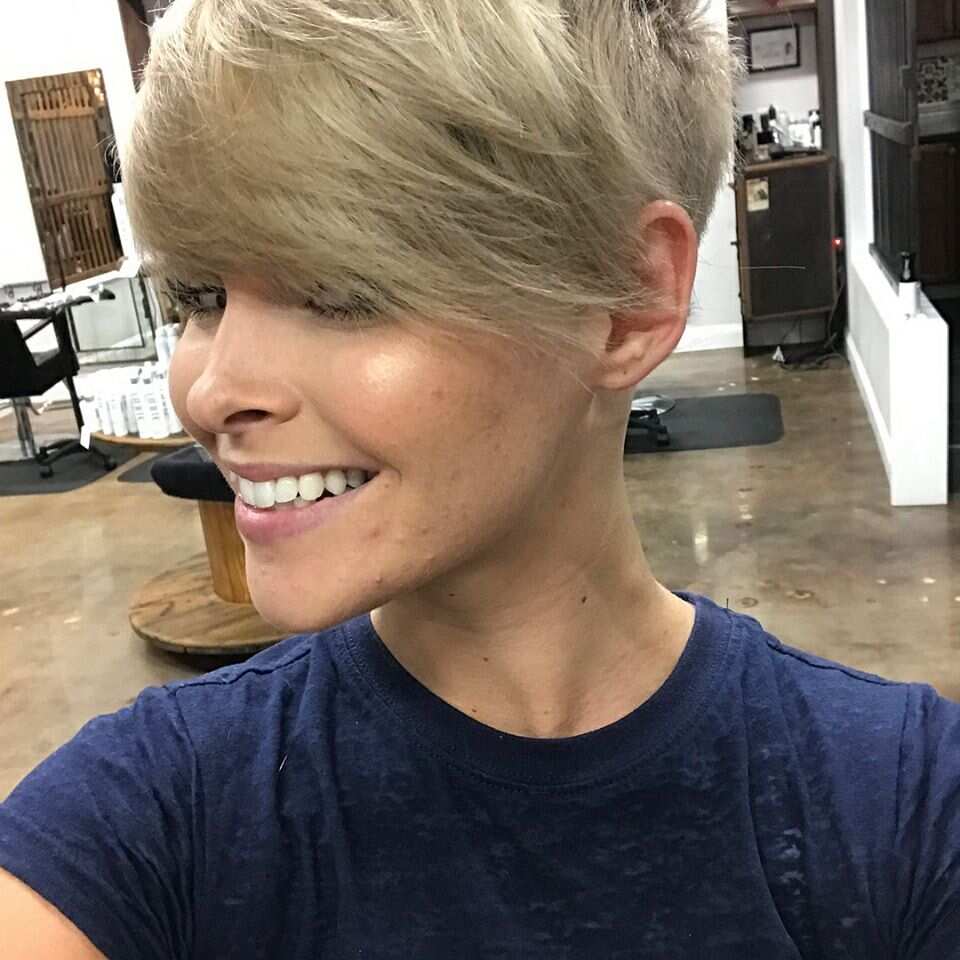 Take into account the stacked hairstyle with long layers, forming hair design. Add shade, and you get a great, easy to care hairstyle.
Brunette pixie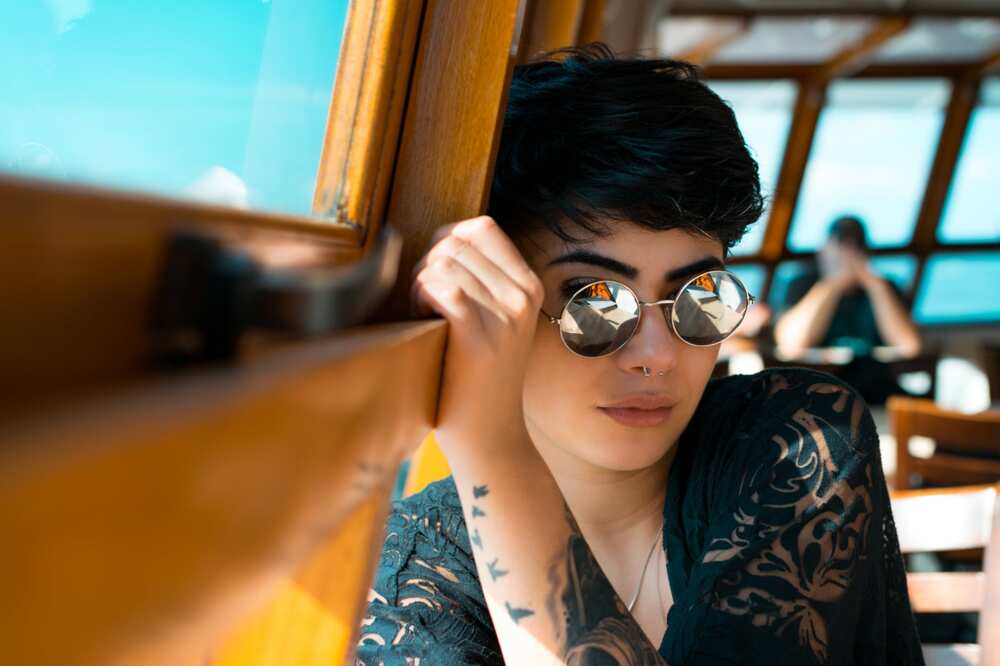 Long layers of brown or black hair combined with subtle lightening create an amazing look for a long pixie haircut owners. This hairstyle is not only distinguished by its colour but also by its cool styling.
Choppy pixie
Super long layers always look great. The length of the bangs is up to the chin, which means that slightly highlighted fringe will be a great addition to the whole style. Suitable for any age and type of hair!
Highlighted pixie bob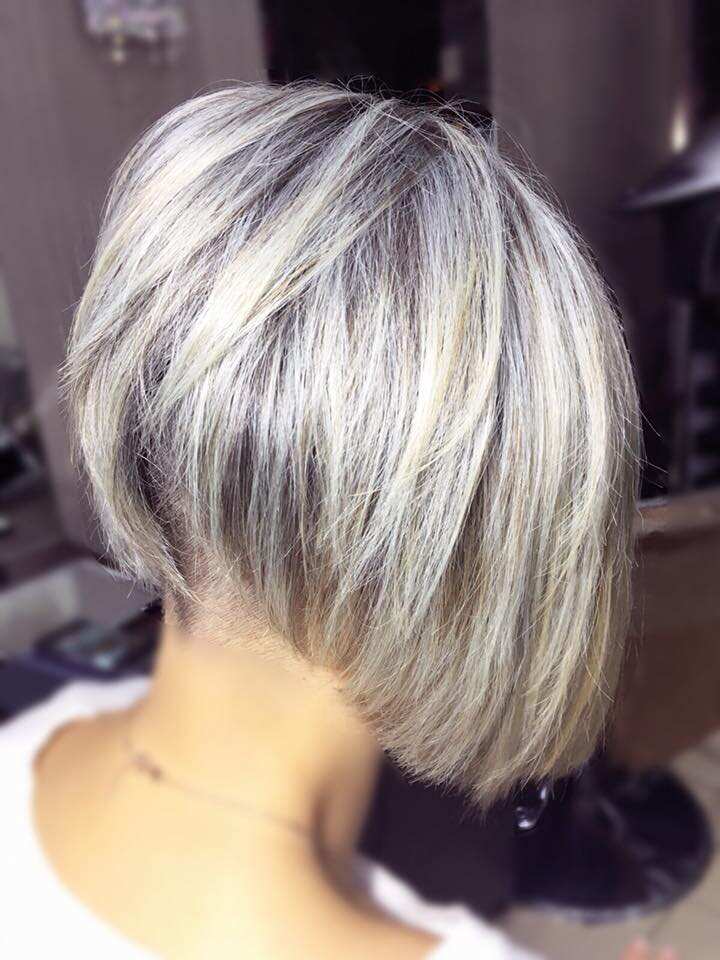 Soft layers and honey brightening add softness to the style. The side and large front parts make it more attractive for round-faced ladies.
Tapered light ash pixie bob
The clarification and soft highlighting of the tapered pixie cut will not leave anyone without attention. It is a great idea for those who think of changing their hairstyle!
White wavy pixie
This idea is an uneven white texture. This style will make people turn their heads and be touched by your beauty and sophistication.
Grey long pixie haircut with silver shade
Choppy layers of silver colour create an unusual texture that emphasizes a chic tapered shape to complete your look.
Long curly pixie with a purple hue
If you like bright hair, this hairstyle will not leave you indifferent. Lavender highlighted wavy pixie with asymmetry is a great idea, which is worth trying in 2019.
Straight half-trimmed pixie bob
This hairstyle will emphasize your best facial features. Layers on one side are swept to the ear, and the other side is trimmed!
Pixie with V-Nape undercut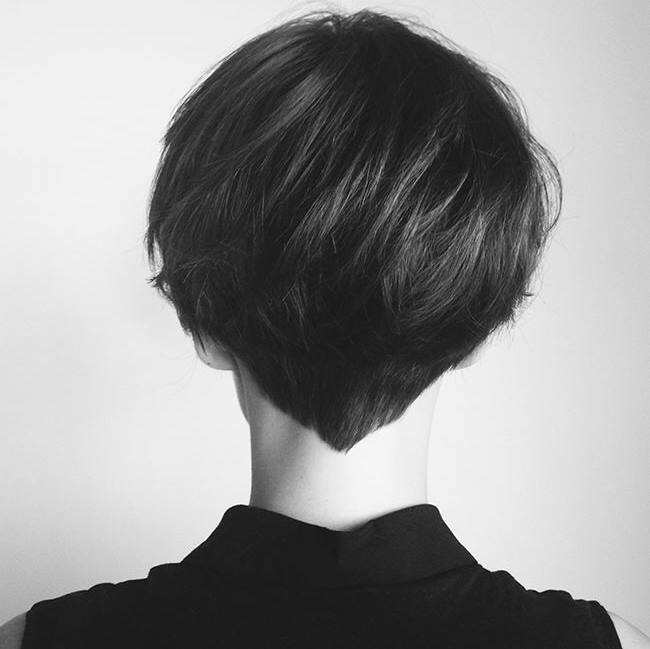 The most beautiful thing about this style is an undercut with a cool V-shaped design. It is a great idea to try. What do you think about this?
Black angled pixie
Black tapered hairstyle is a great idea. An asymmetrical shape with bangs that are cut ascending from the neck to the chin will perfectly accentuate your face.
Long dark brown pixie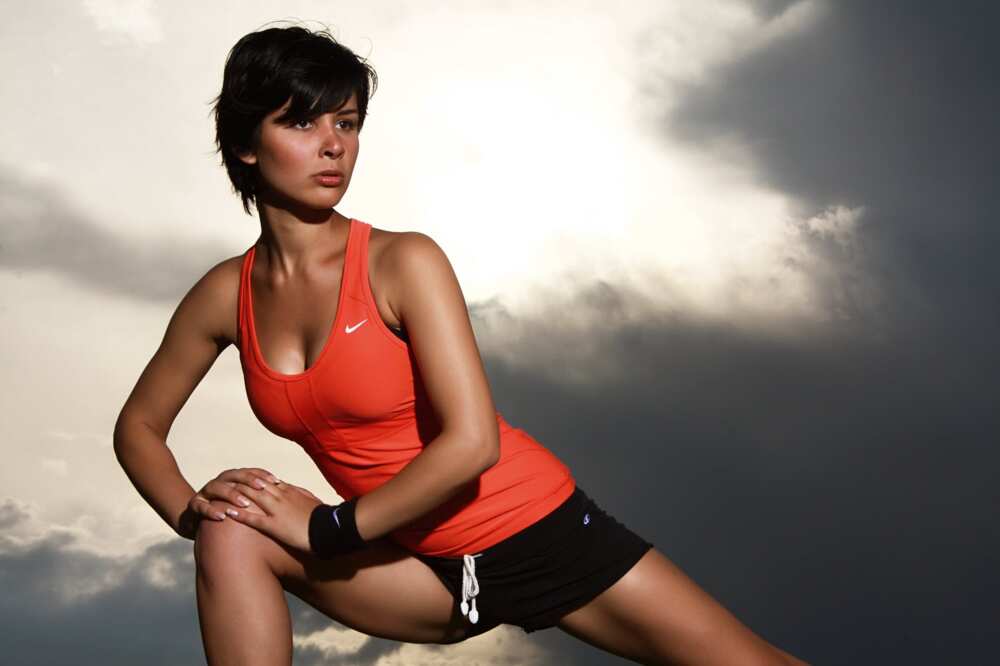 The short back and the long front can be perfect to complement the shape of your face. You can lengthen your face with long bangs or cover a large forehead (if you have one). You can also make your face shape look smaller with this piece in front of your ear.
Long curly pixie
If you are an owner of curly hair, try to bring this idea to life. This design is beautiful, feminine and manageable.
Dark brown messy pixie
Messy style suits everyone. It looks very nice with this colour, but if you have hair of another shade, try it anyway, create a trend yourself!
Silver pixie undercut with super long bangs
Short undercut form with the colour of cold silver at the edges looks very fresh this year. This idea is perfect for those who love cool colours, try it on.
Light brown pixie with undercut
Long layers and undercuts at the edges are in fashion this year. It is a great option for those who want to diversify their style with natural colour.
Shaggy blond undercut pixie
This type of pixie should satisfy you. It is awesome for those who love short cuts with a voluminous crown. Long bangs with an undercut on the sides are a great idea for blondes who want a change.
Blonde highlighted pixie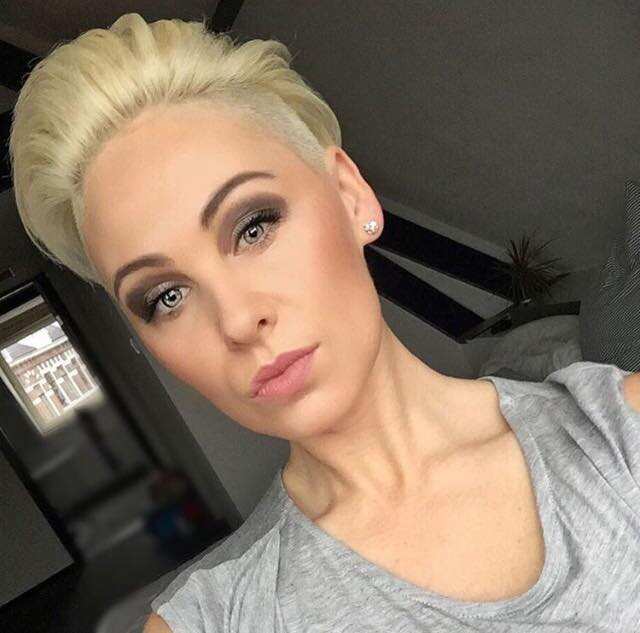 Try quite long layers that are neatly combed, but not primitive and regular. Feathering and length make it ideal for thin straight locks.
There are a lot of variations of a long pixie cut, and we are sure that you will find your way to style it. You can play with colours, forms, and length. You have probably noticed that fashion changes very fast, and that may be quite difficult to change the length from very long to very short or change the colour from black to blond each season. Years go by, and different trends appear and disappear very often, but what always stays with us is pixie haircut. It is comfortable, it is beautiful, it is trendy, and you should try it, especially when you have learned 50 different variations of it. At least one of them is 100% for you.
READ ALSO: 35 inverted bob hairstyles to rock in 2019
Follow LEGIT to keep pace with the latest news!
Source: Legit.ng