30 beautiful short hairstyles for black women
Ideas of short hairstyles for black women have become really versatile within recent years. Fashion becomes brighter and bolder, and women can choose whatever styles they like. Colour combinations, shapes and forms, and everything you may want are at your disposal. Get inspired right now and try one of these lovely short Afro hairstyles!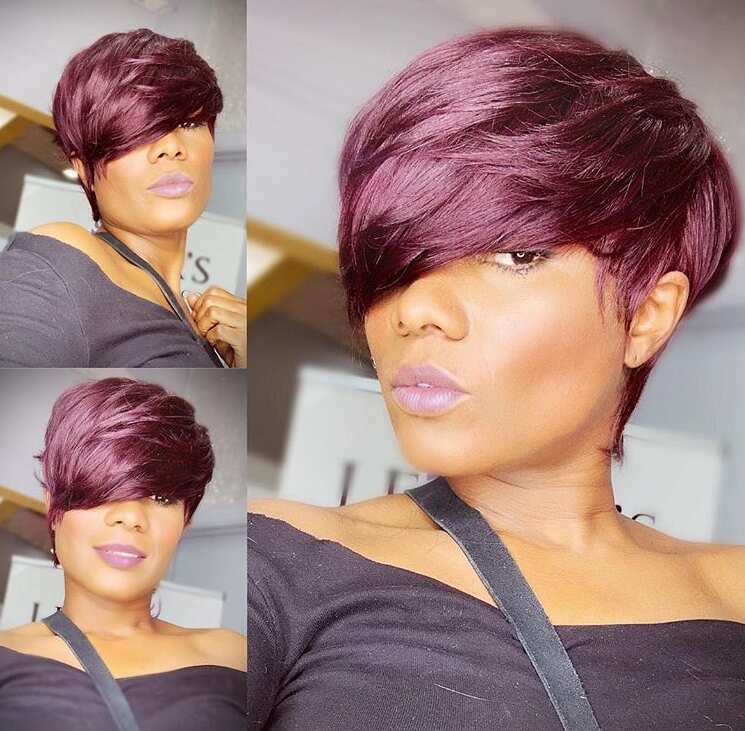 Having your hair cut short is a great idea. Changes are always for the better. What is more, you need to try to develop an opinion on having one of those bold, charming, hot, and incredibly attractive cuts. If you are looking for a bit of inspiration, you are welcome to check out several lovely ideas, and probably, you will fall in love with some of them at once.
Short hairstyles for black women and their simple loveliness
African women often cut their locks very short when they decide to go absolutely natural and let their hair grow after cosmetic treatment like relaxation. As a rule, such styles are rather simple, but it does not mean that they must be boring.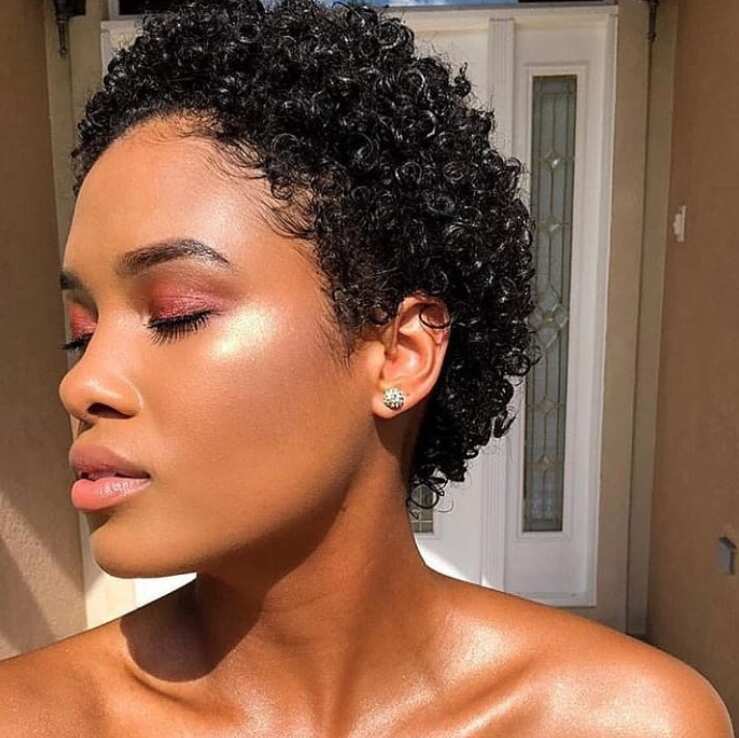 Wearing your locks natural does not mean that there is no need to take care of them. They will never look as healthy, springy and shiny as in this picture if you do not treat them with balms, natural oils and conditioners.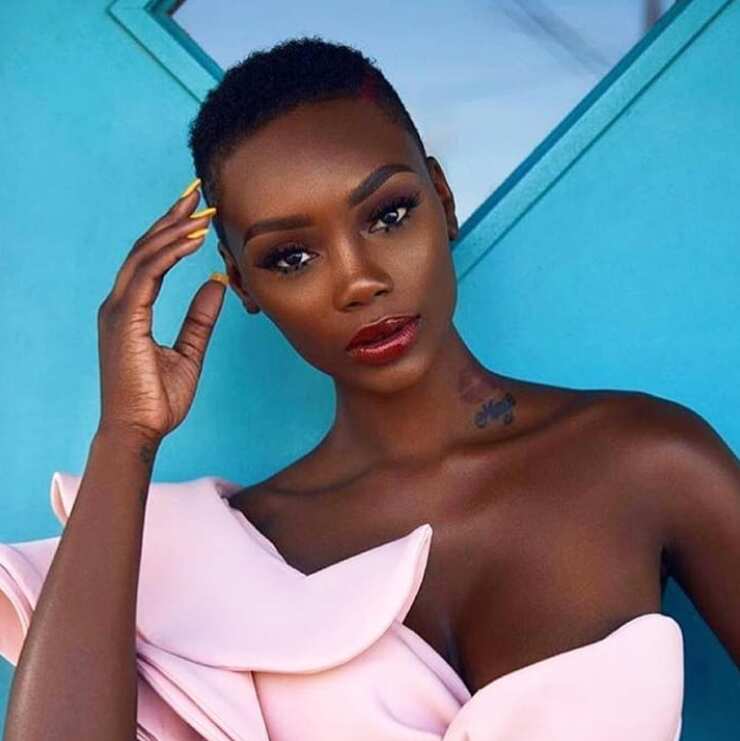 Such an ultrashort cut requires quite a lot of courage. Still, it is well worth trying if you want your natural and undamaged locks to grow from the very root.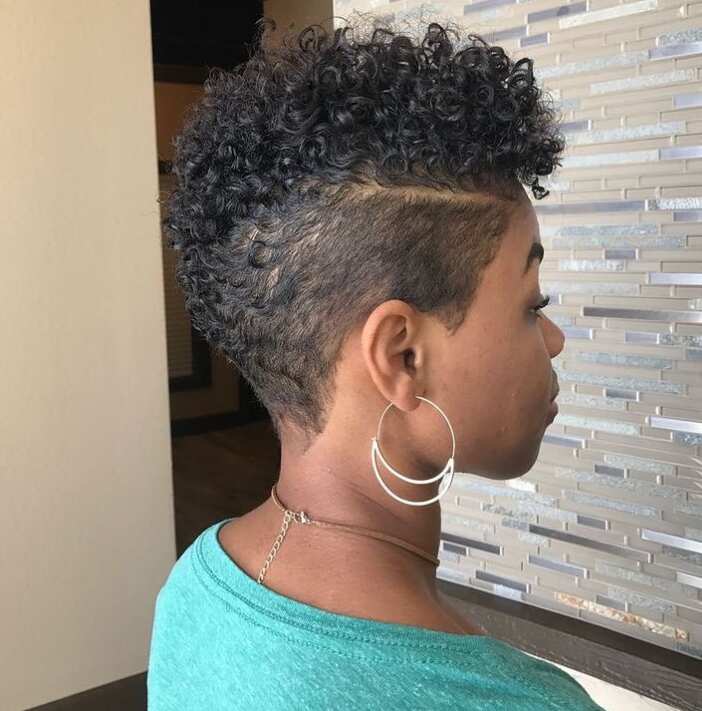 This style with fashionable and trendy shaved sides and temples looks fantastic. It combines both feminine and boyish vibes, and this combination is adorable. Soft curls at the top look untouched and very natural.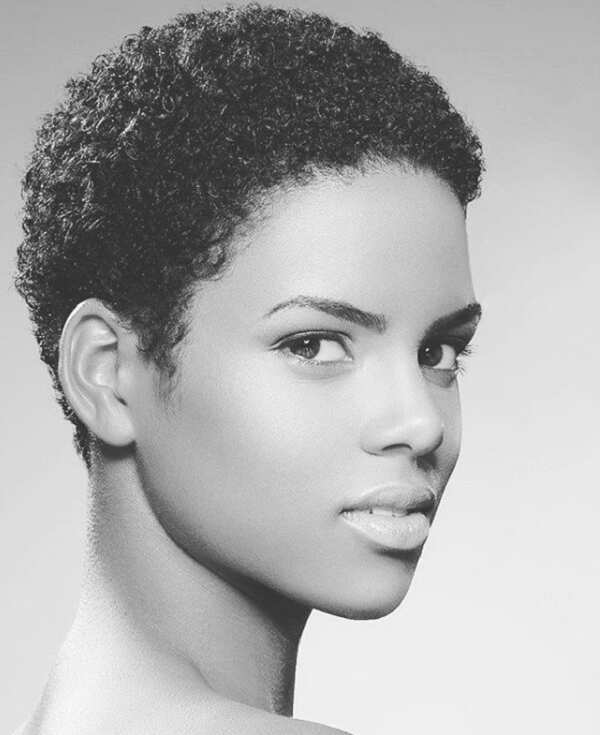 There is probably no better way to emphasise facial features than by removing all hair from the face. Looks gorgeous, does not it?
READ ALSO: 50 ways to rock purple hair in 2019
Nobody said that short styles could not be coloured. Colour adds the mood and even shape to the little curls that have remained.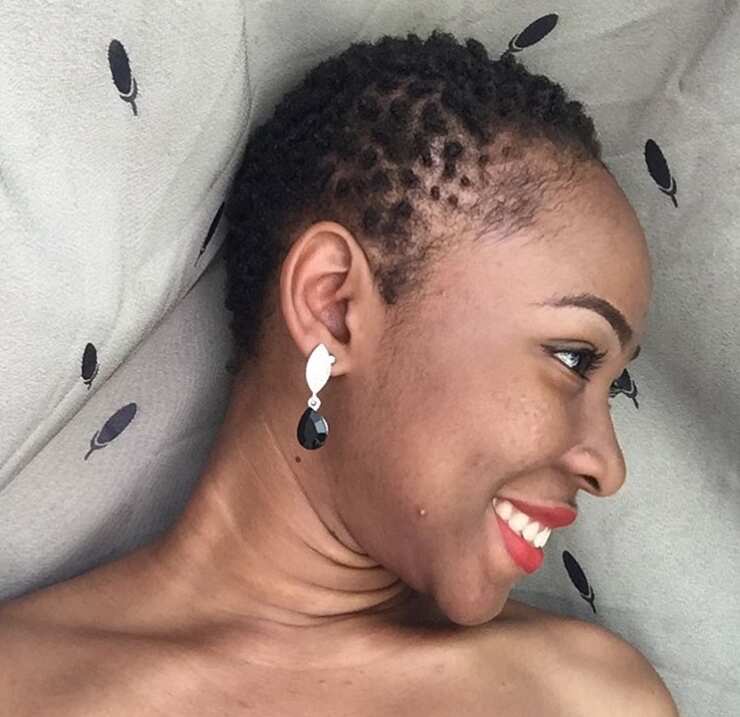 All natural and so lovely! It is another vivid example of the natural way curls are formed after hair is let grow on its own, without any cosmetic procedures.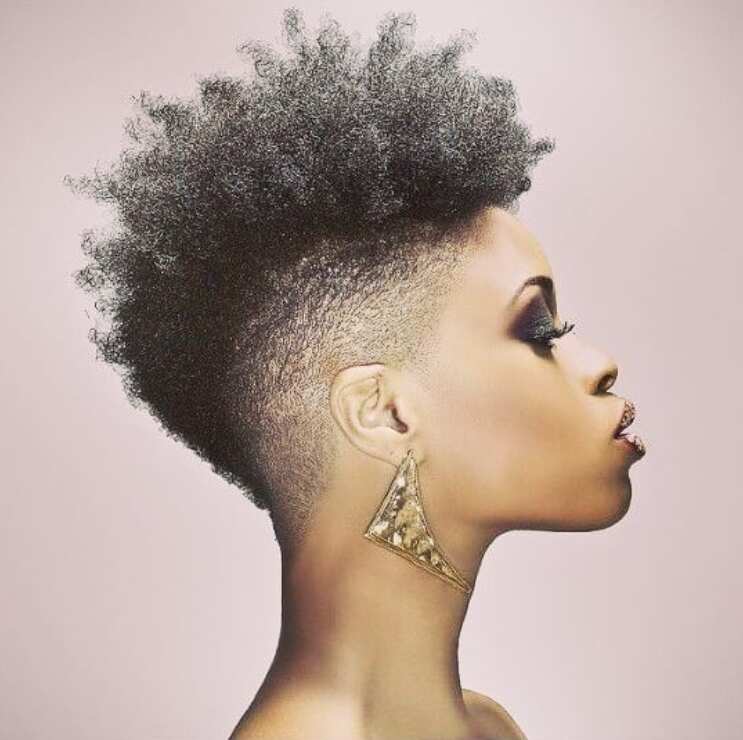 This Mohawk is another way to style your natural locks after you decide to wear your African hair the adorable way it is. Mohawk has been one of the most popular short natural hairstyles for black women since the moment ladies started to wear it along with men.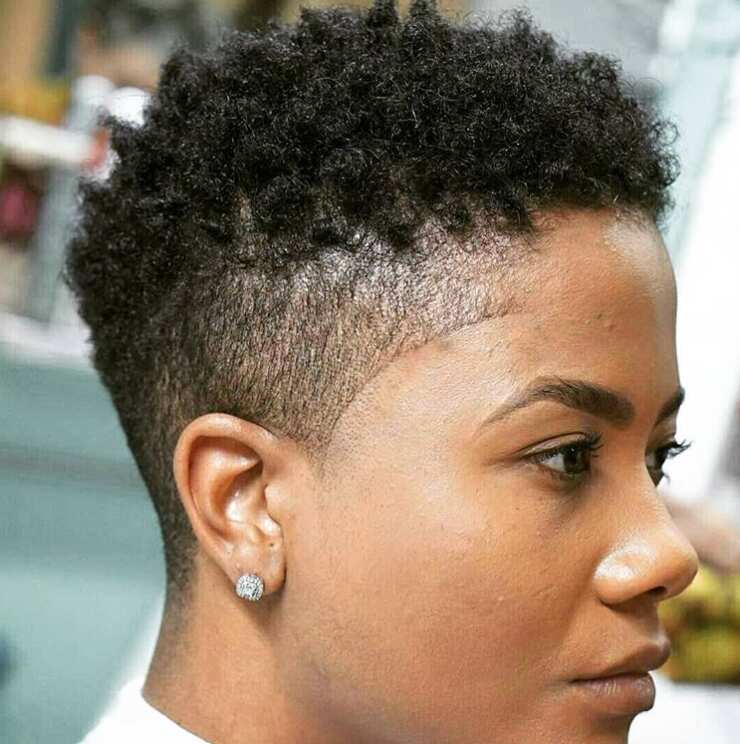 Undercuts and shaved shapes are no longer in men's full possession. Women look fantastic due to all these techniques, too! Trendy hairstyles for black girls involve this artistic shaving, and it only adds elegance.
Curly and springy short haircuts for black women
When your African hair grows a little after the shortest cut, it starts to develop these lovely bouncing locks. They look so African and so vibrant! Only a little of proper conditioning every now and then will help you have a great look!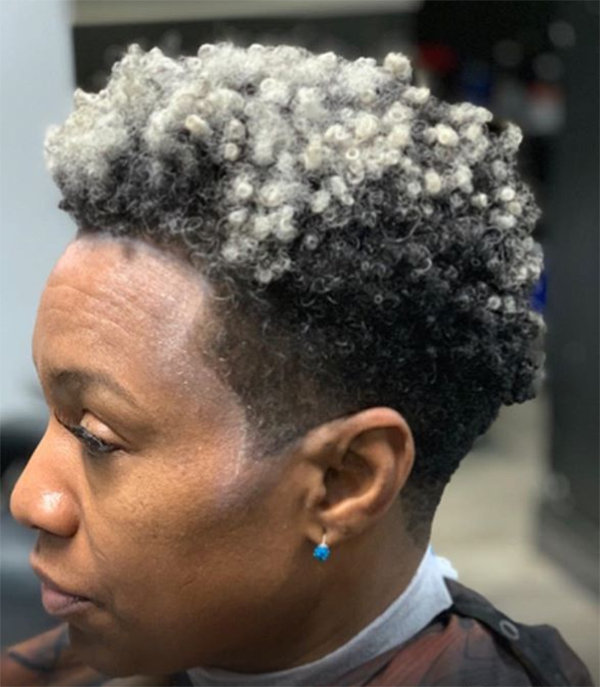 Grey locks are not an excuse to refuse to try a short cut. Just look how awesome this style looks with those snow-white tips and skilfully shaved lines around the face!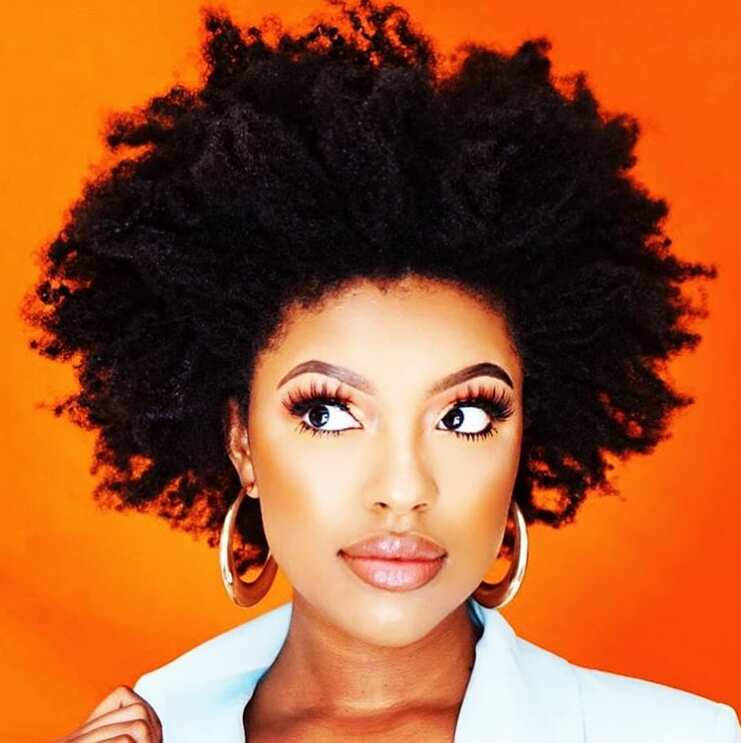 In reality, these locks are long if you stretch them. Still, while they are so springy, you just need to moisturise them and give them regular co-washing to retain their healthy, soft, and shining look. Wearing an Afro is not that hard!
Colourful natural hairstyles for black women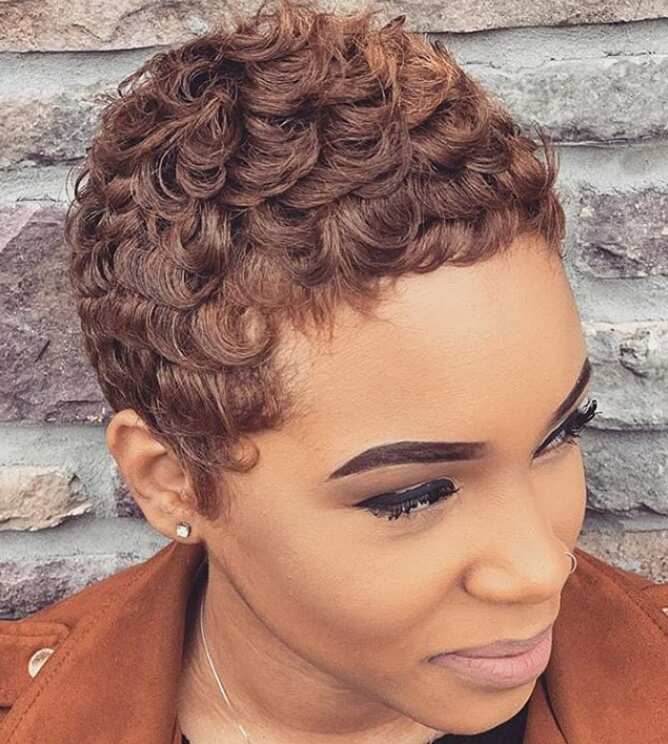 Soft curls are beautiful the way they are, but who says you cannot give them a little colour? Just look how lovely the hue matches the lady's skin tone. Such a shape is one of the basic in short black hairstyles.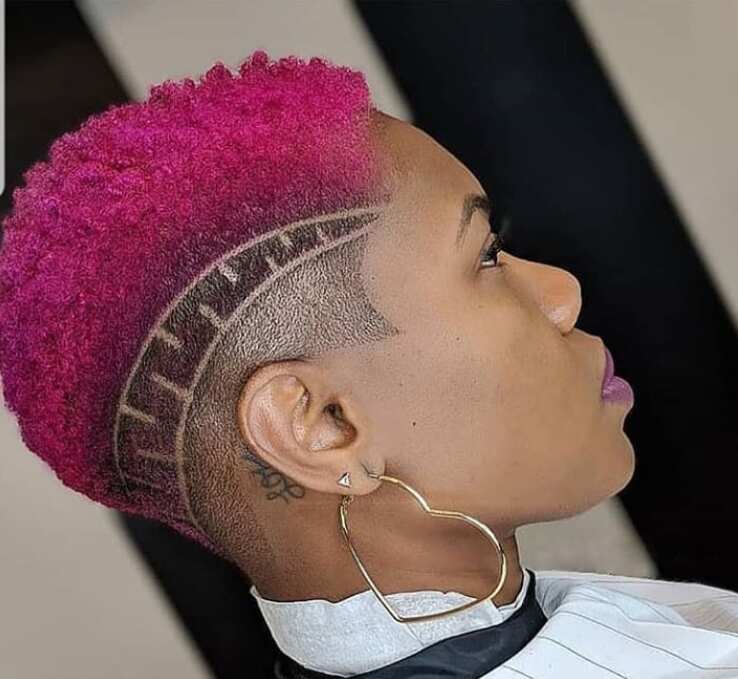 Bright pink locks at the top, a lovely gradient and eye-catching, extremely attractive shaved lines at the sides. Stunning!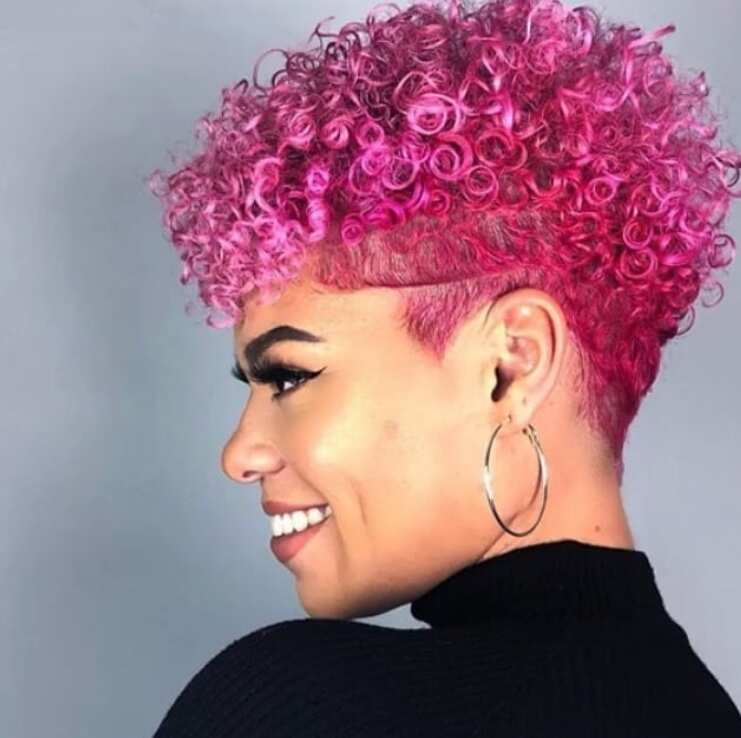 A heap of electric pink curls that gradually become dark rose and finally dive into the deep strawberry red on the back of the head. Do you want to try it?
A very thin layer of hair on her scalp is incredibly blue, and it looks amazing!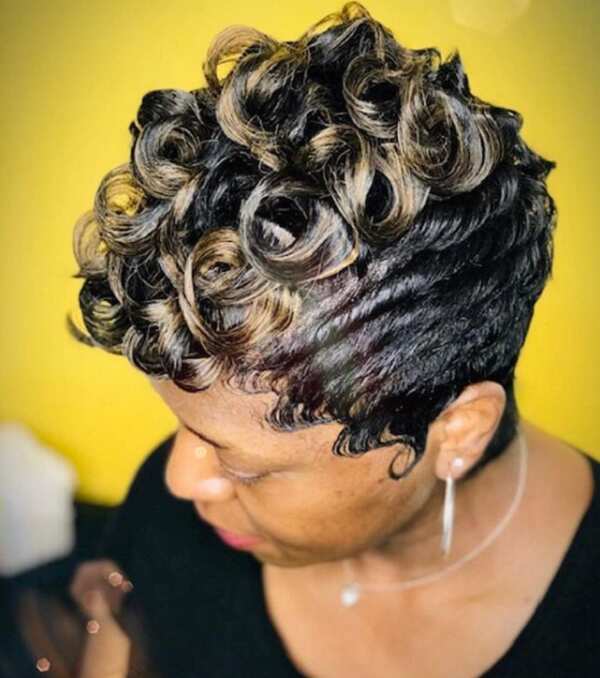 A touch of gold makes the blackness on her head look less heavy and imposing. Besides that, an additional colour adds volume, and it is often used in black women hairstyles.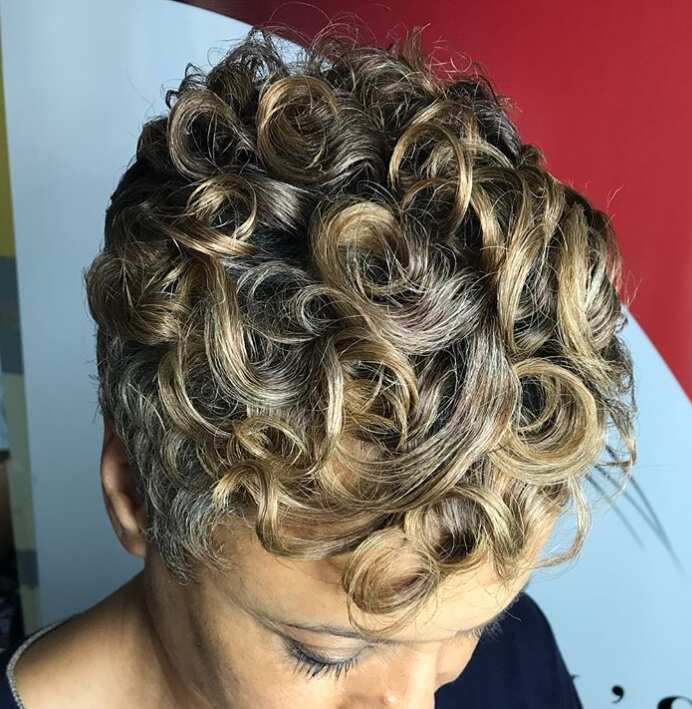 This style is very similar to the previous one with a small difference: apart from the golden strands, there are greyish ones. Due to this fact, this look becomes even more dusty-elegant.
Fiery orange waves against the background of shaved darker roots look like a waterfall of fire. Such a style is easily able to attract all glances to you.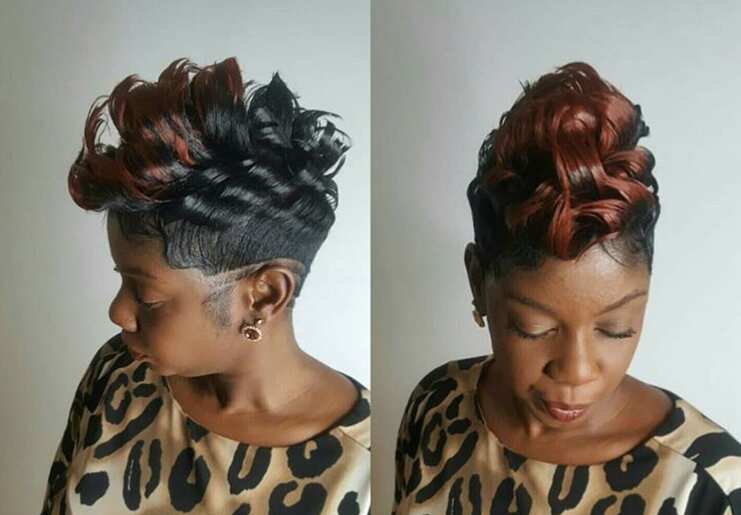 Red, brown and black waves, shining and silky, shaved lines and unusual shapes – all this is an excellent choice if you want real changes.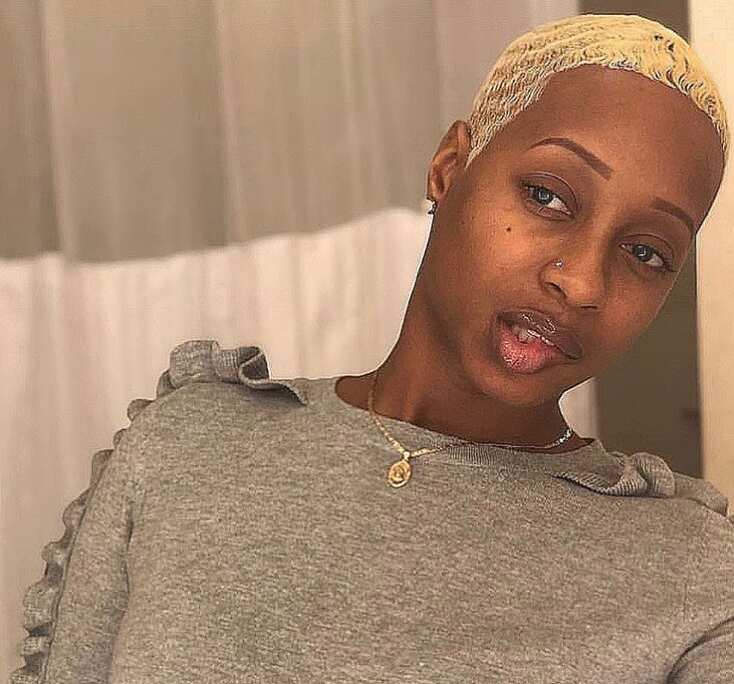 Tiny creamy waves look so fragile and lovely at the same time. Such a cut is well worth trying if you want something classical but bold enough.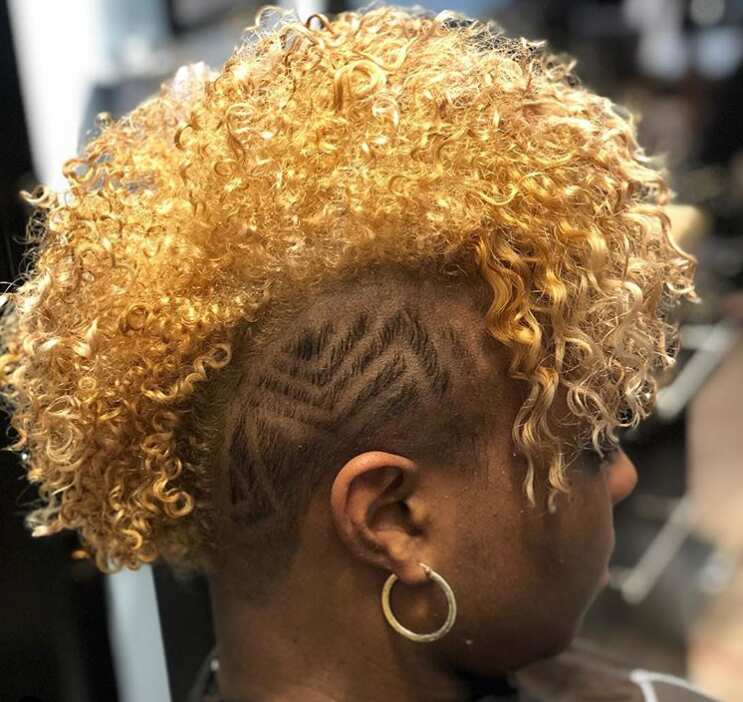 This bold golden Mohawk is a perfect option among the most stylish black girl hairstyles. The shaved parts add an ethnic touch.
Ideas of smooth short hairstyles black hair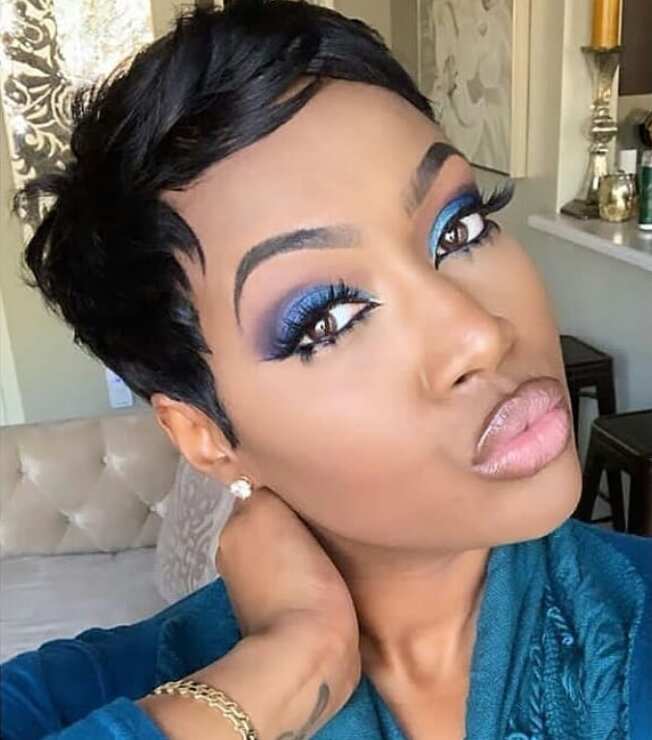 Even though black natural hairstyles are on top, it is still quite popular to straighten African hair to receive a shiny and smooth look. This short and very hot pixie style shows us an example.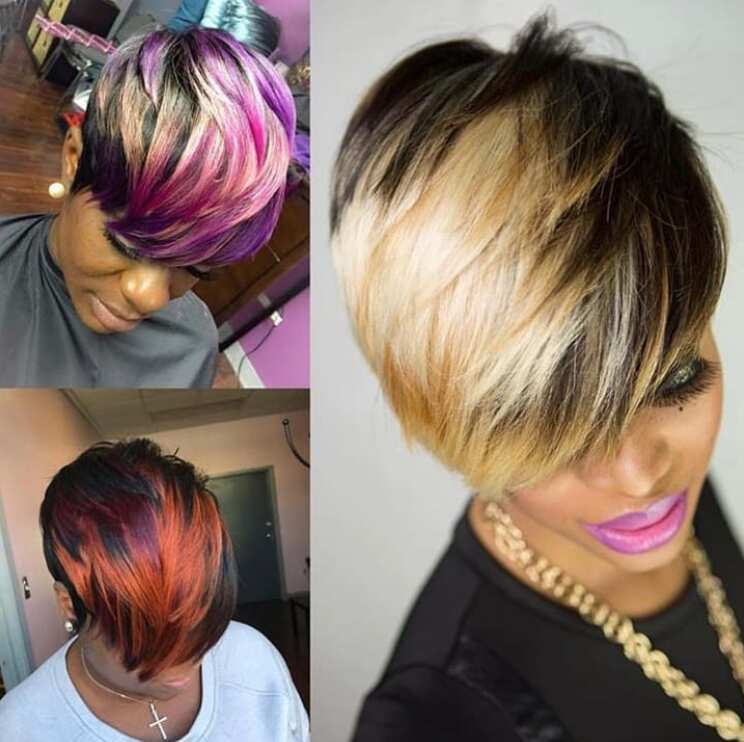 Colours added to straight hair look very bright and noticeable. Just take a look at these shining colourful strands.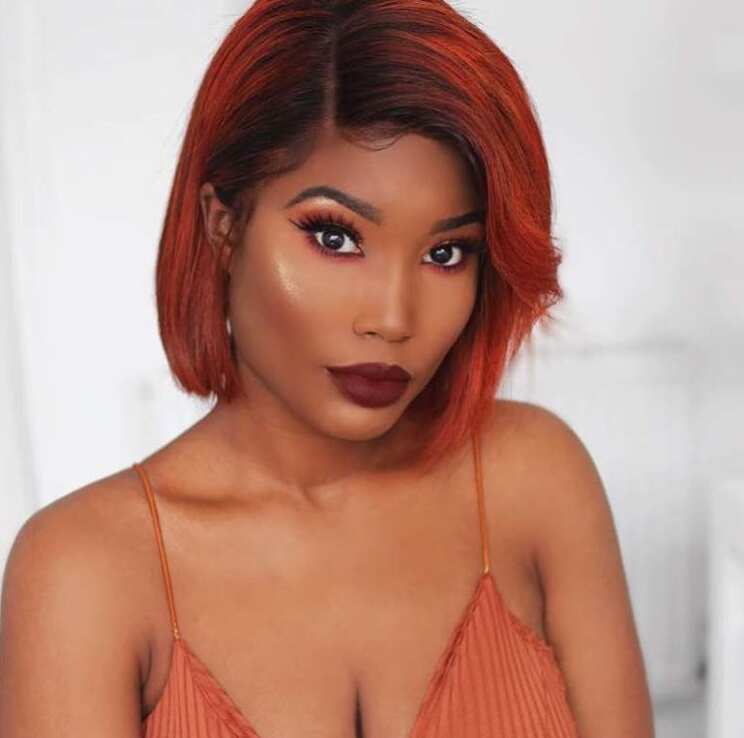 This short and lovely red straight bob looks amazingly pretty and bright. The gradient of colours is so smooth and matches the model's complexion so right.
However, a classic straight bob in the natural black colour will look no less elegant and pretty. The square line of the bangs and sides creates a specific iconic look.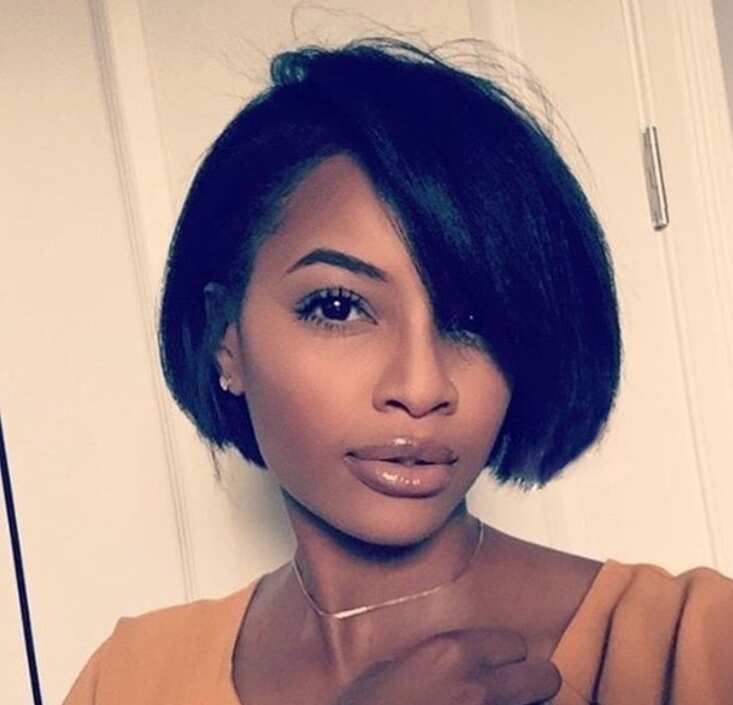 An asymmetric bob with a side parting and long bangs is exactly that tool, which can make your face look narrower and more delicately constructed.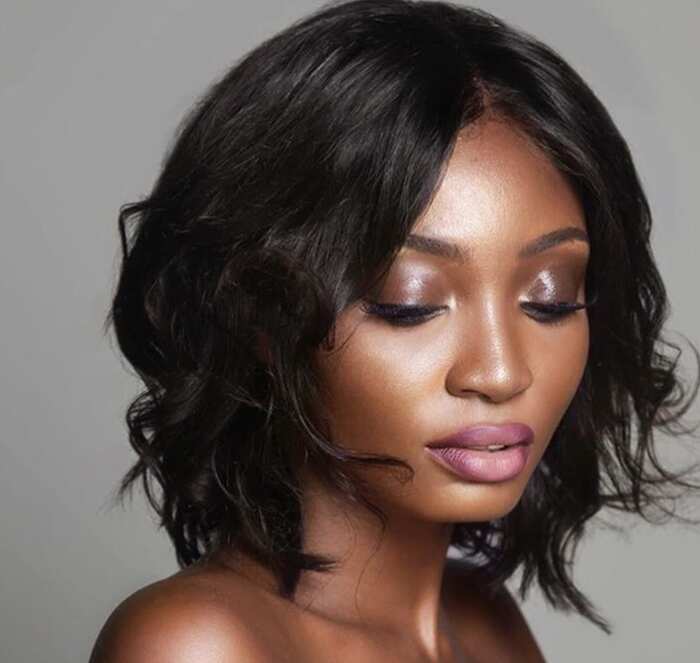 Soft, barely noticeable beachy waves on a classic layered bob are exactly what you need to have a romantic and relaxed look.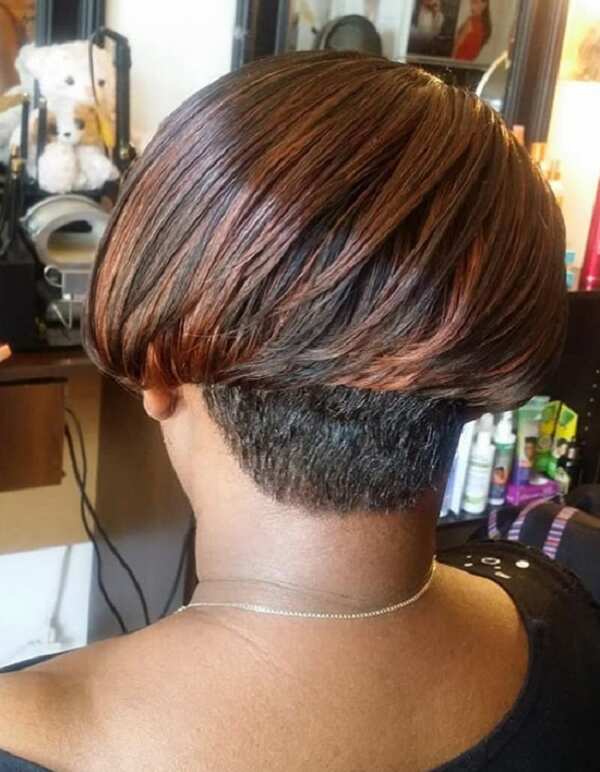 Another classic example of black short hairstyles is here with the addition of some colour. Rusty-red strands add volume in an incredibly effective way.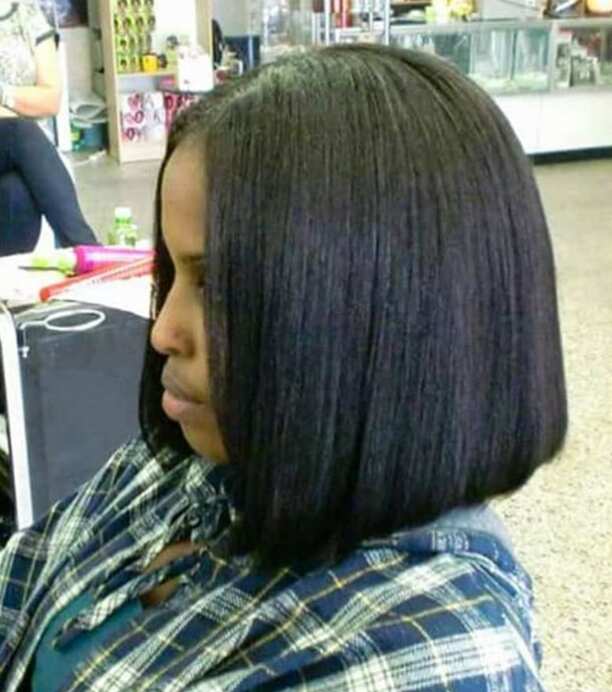 A perfectly straight shoulder-length bob looks silky and heavy with its smooth colour and texture.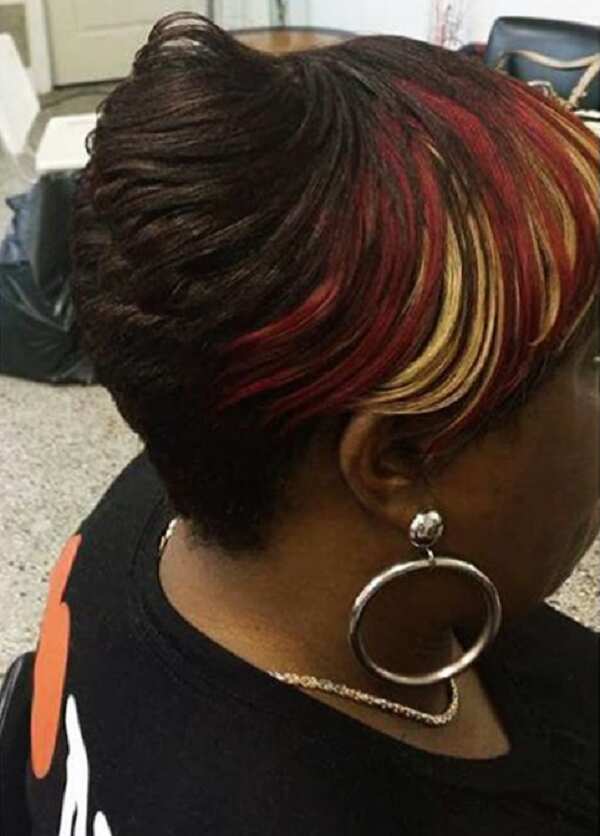 Bright red and yellow strands look like feathers of a fantastic bird added to this variation of classical and elegant black hairstyles. They are so dynamic and refreshing against the blackness.
It is an asymmetric cut with interesting and uneven torn edges. Such a style looks very eye-catching, though quite specific from the point of view of the general style.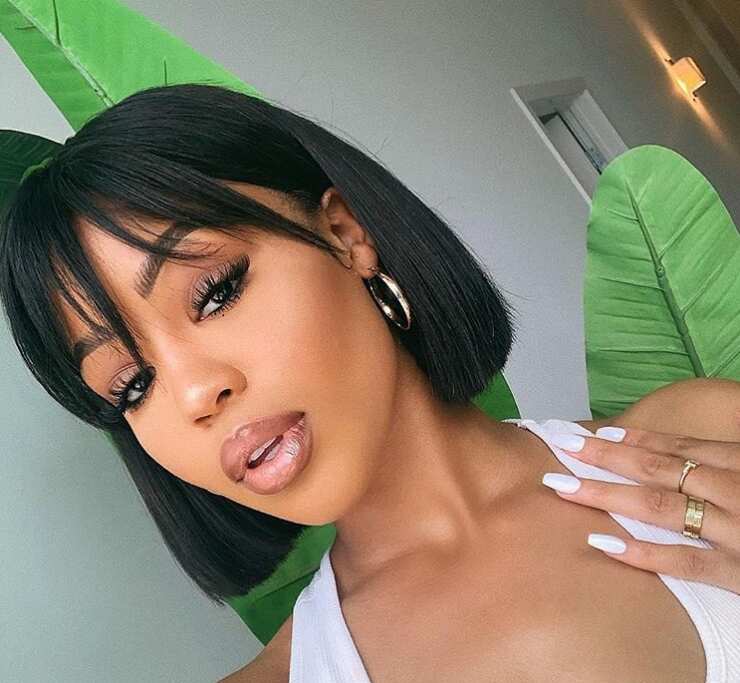 Another classical straight bob with elegant long bangs is just so feminine and romantic. If you are looking for something that will add you charm, this is it.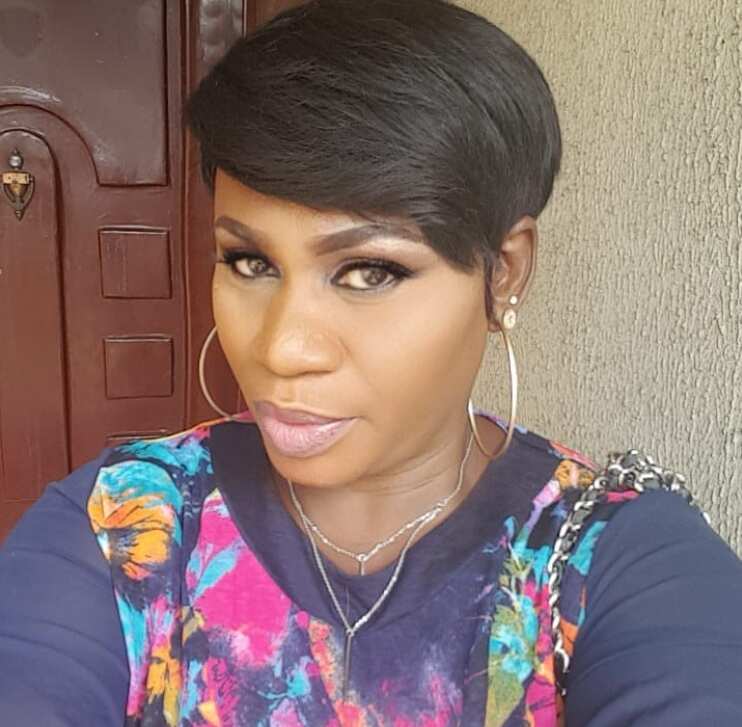 This design looks so exciting and unusual due to the side parting and the line it creates.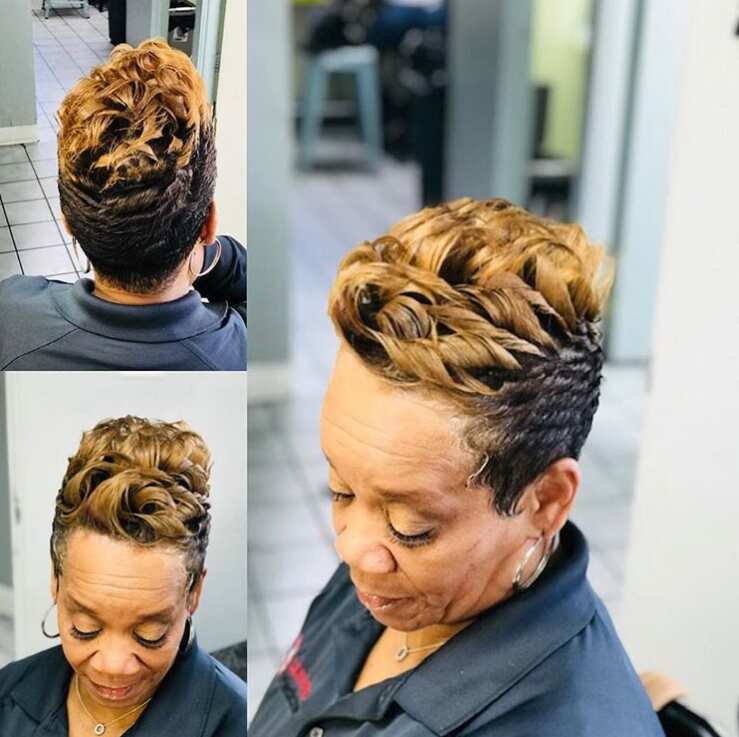 This masterpiece with honey-golden waves at the top and interesting hairlines in the temple area looks so elegant as if its wearer was going to visit a formal event.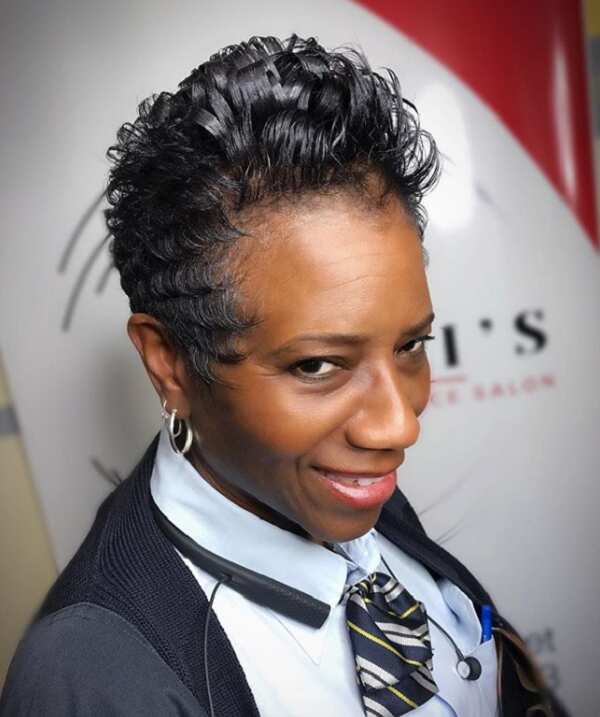 It is another creation of a talented artist. This style looks so trendy and incredible due to the steel-grey shine added to the waves at the top. Rows of curls at the temples increase the sense of luxury and exquisiteness.
These were some bright examples of short hairstyles for black women, so if you loved some of them, take them to your hairdresser as soon as possible to experience the delight of having a masterpiece cut and looking extremely unusual and attractive.
READ ALSO: 30 cornrows hairstyle ideas for men and women
Source: Legit.ng